Everything You Need To Know About The Epcot International Food and Wine Festival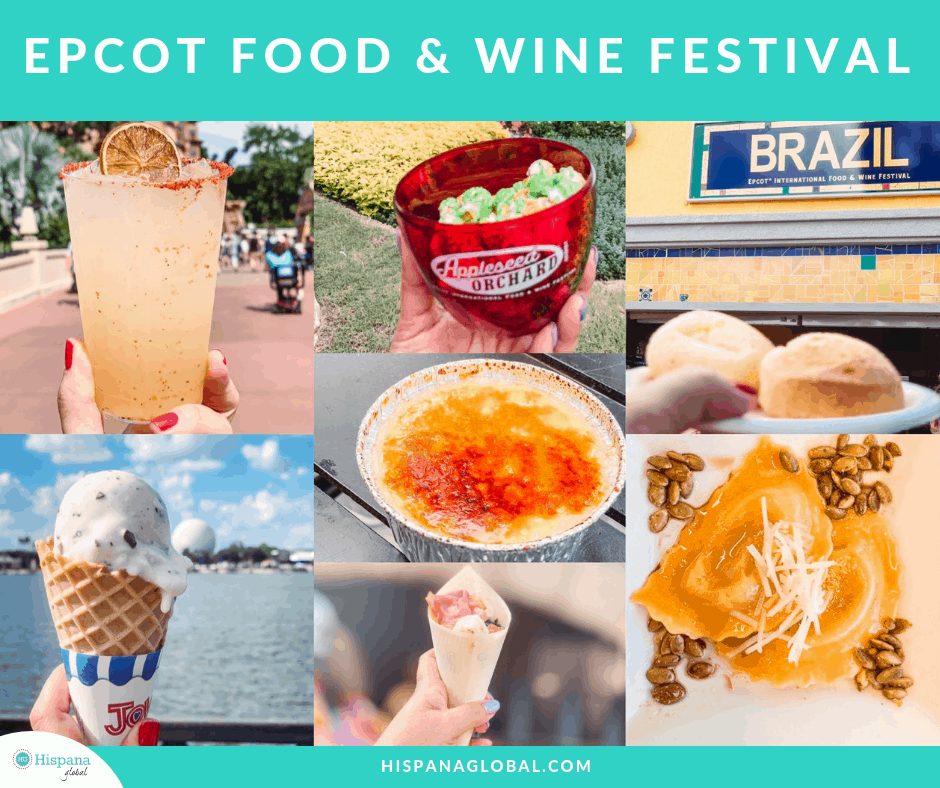 If you're a foodie, the Epcot International Food and Wine Festival at Walt Disney World Resort is heaven. This year the event celebrates 24 years with the aromas and flavors of 30 delicious global food and wine marketplaces that extend from Future World to the World Showcase promenade. Australia, Mexico, Brazil, Belgium, Ireland, India, China, Japan, Morocco, and Thailand are just a few of the countries represented.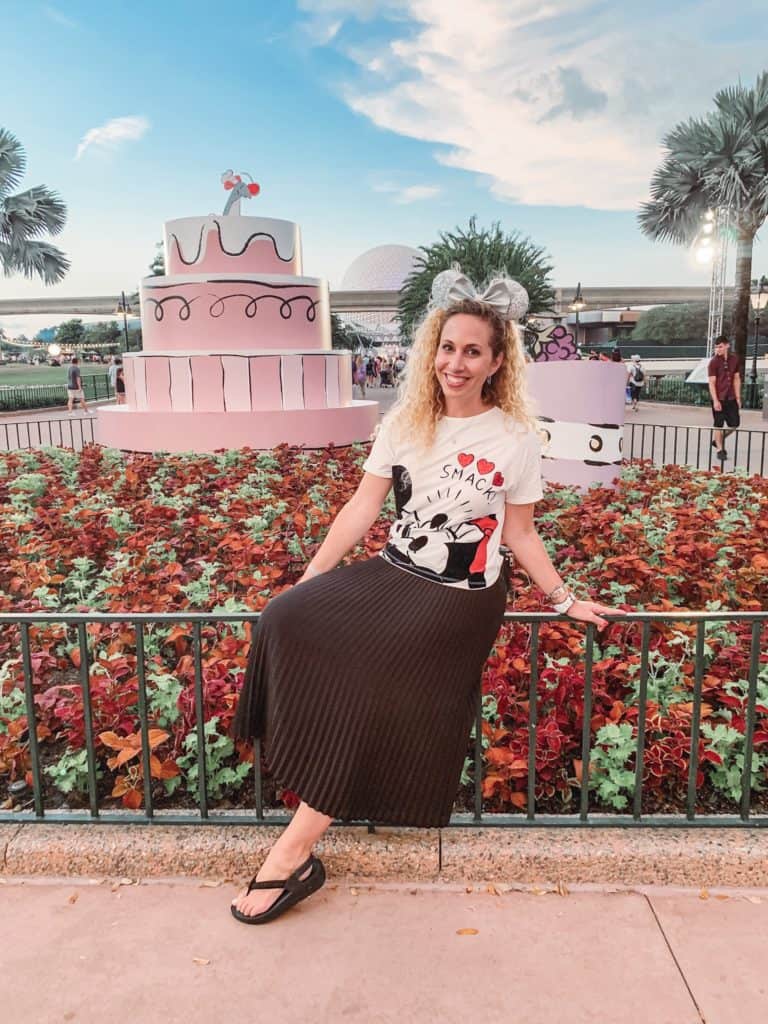 We were at Epcot for the first day of the Food and Wine Festival invited by Walt Disney World, and all I can think is that I want to go back ASAP. There's something for everybody, from gelato to waffles, mimosas to Irish chocolate pudding pie. There's also more days than ever to enjoy all this deliciousness: the 2019 Epcot International Food & Wine Festival will be open until November 23.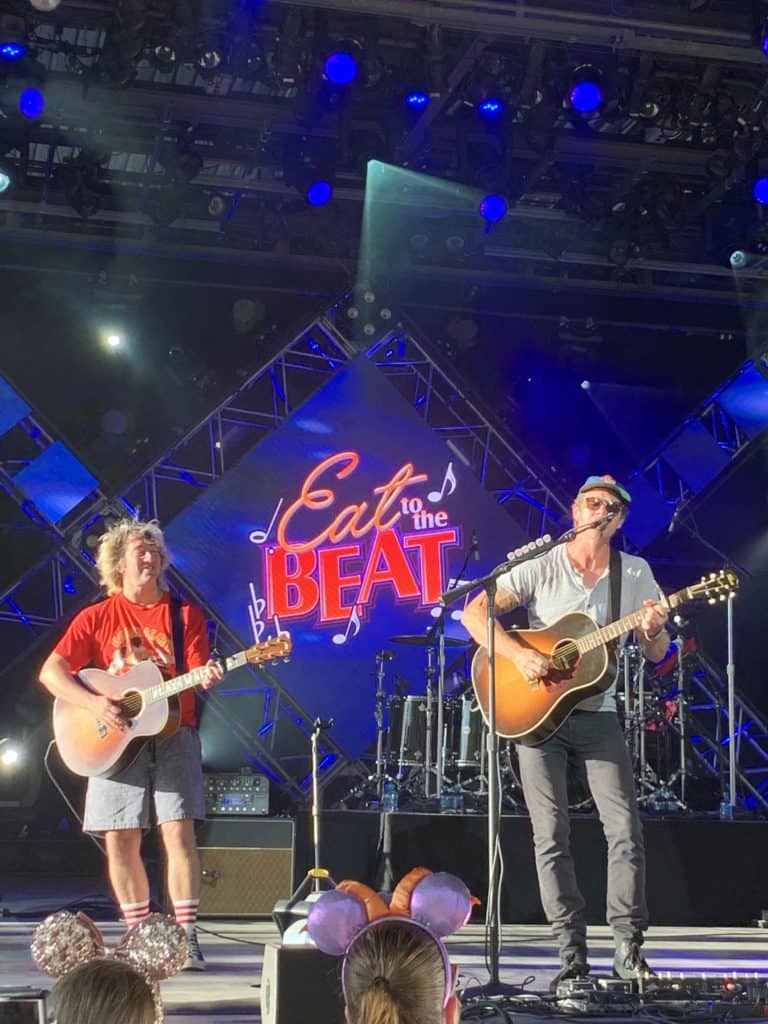 Another bonus? Most nights there are three free concerts as part of Eat to the Beat Concert Series. We loved the Plain White T's because it was such an initmate experience. You can also buy packages that include dinner and VIP seating. Showtimes Sundays through Thursdays will be 5:30, 6:45 and 8 p.m.; Friday and Saturday shows are slated for 6:30, 7:45 and 9 p.m.
Is Epcot International Food and Wine Festival extra?
No! The Epcot Food and Wine Festival is included in your regular ticket, but special events, tastings, and workshops do require a separate ticket. For example, Party for the Senses, Sunday Brunch with the Chef, Cheese Seminars and other special wine and culinary programs require reservations. There are a few premium dining events featuring chef personalities such as Maneet Chauhan, Rick Bayless, Rock Harper and Art Smith. Just call (407) WDW-FEST or check out TasteEpcot.com for more details.
Are there any freebies?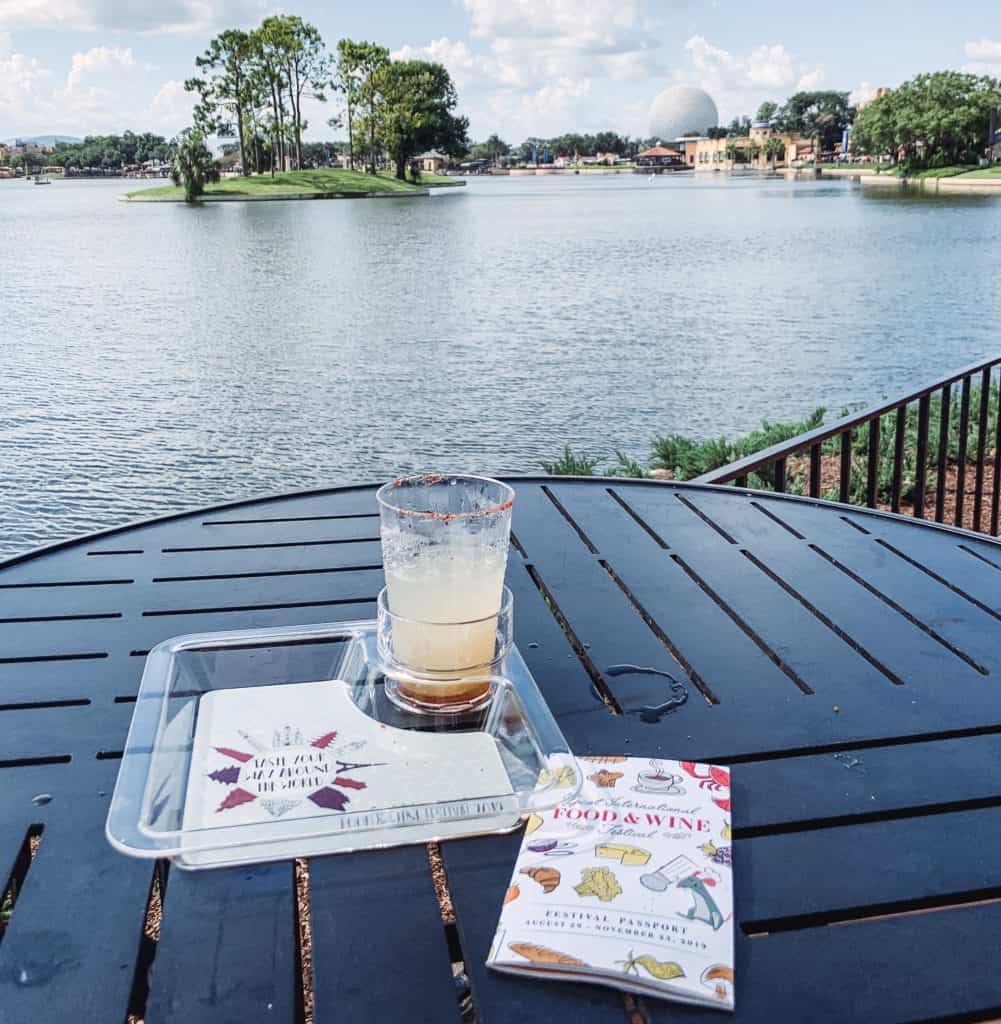 The Festival Passport has free stickers and a yummy bonus. Purchase any five cheese dishes from the official Global Marketplaces listed in the Festival Passport and collect a stamp for each cheese dish purchased. Once you collect all five stamps, take the stamped passport to Shimmering Sips for a complimentary specialty cheesecake.

What's new at the 2019 Epcot International Food & Wine Festival?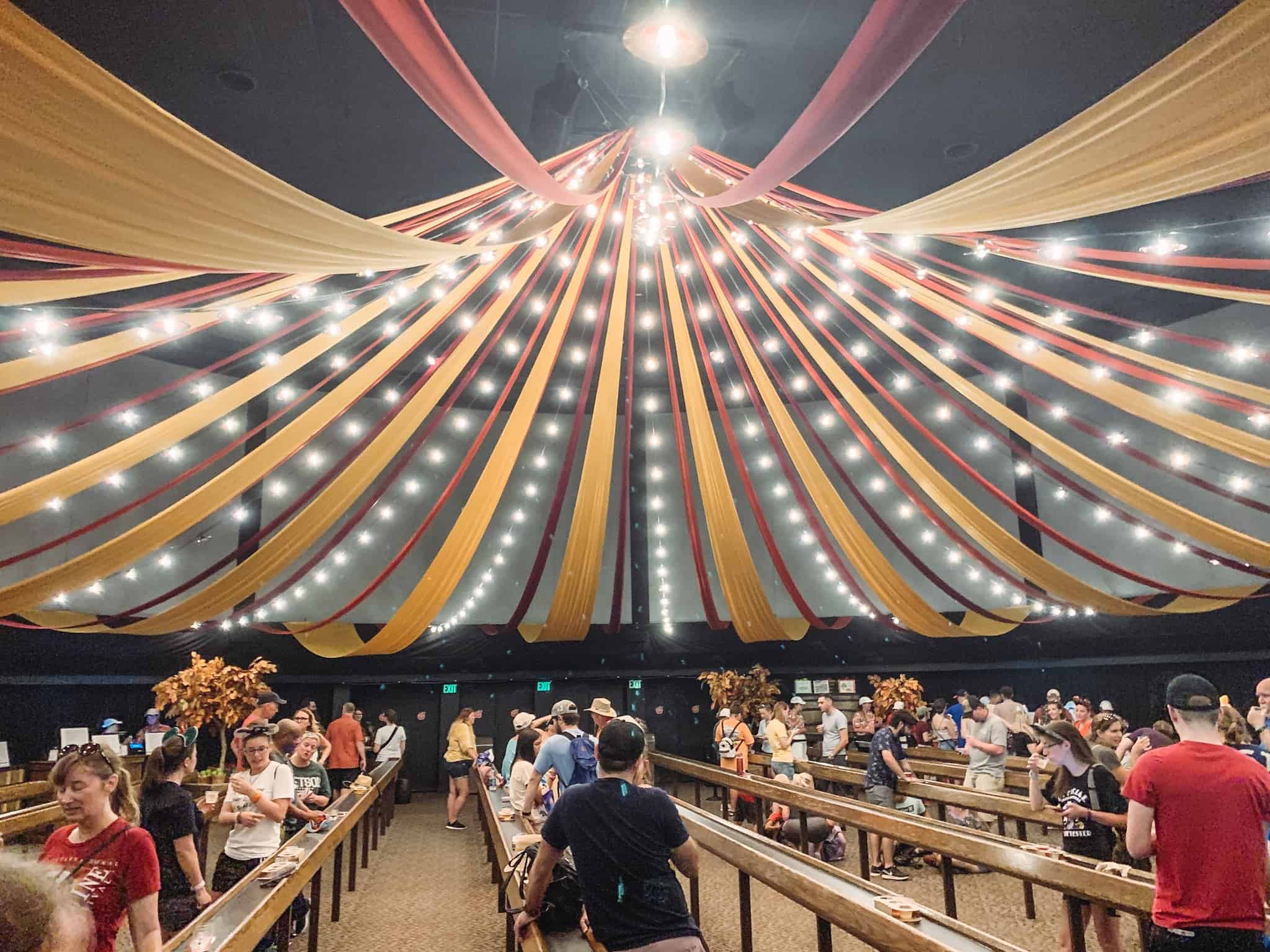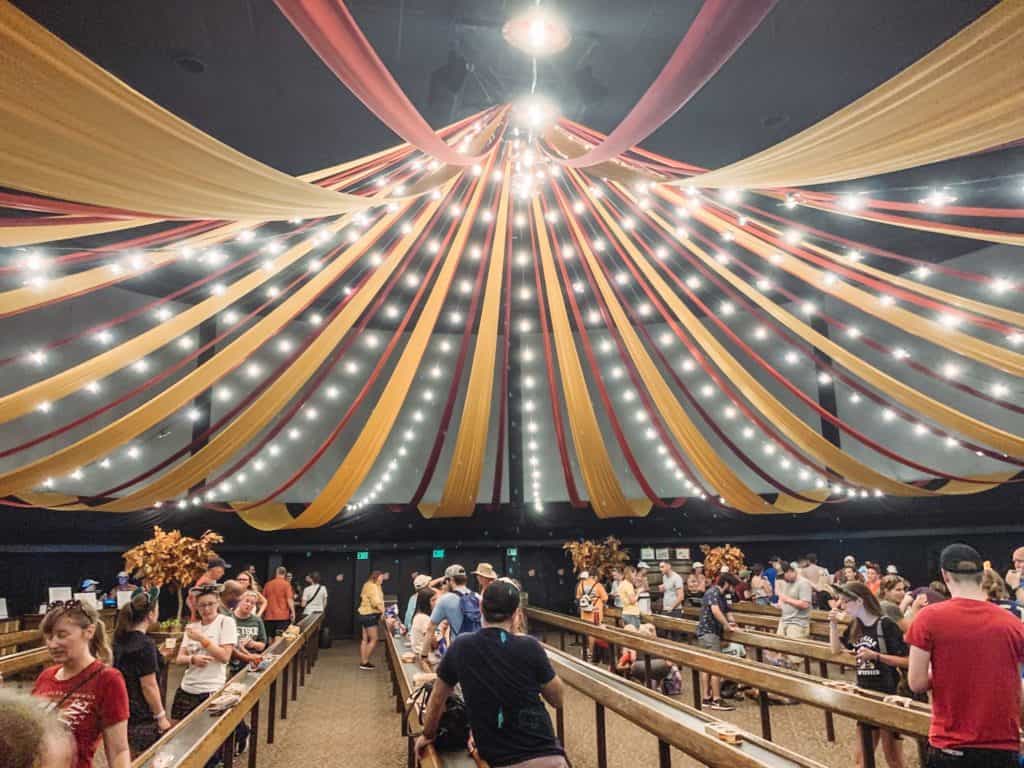 This year, you will find Appleseed Orchard Marketplace, where guests can pair apple-inspired beers, ciders and cocktails like the Apple Blossom Sky while nibbling on Charcuterie and Cheese. Brews, ciders and wines will be offered individually or as flights, and kids of all ages can enjoy a deliciously sweet Frozen Apple Pie drink. You can also do a complimentary maple syrup tasting.
More sweet and savory treats debuted at The Alps Marketplace, a tasty new spot where guests can conjure a snow-capped setting while dipping into a dish of Warm Raclette Swiss Cheese with Baby Potatoes, Cornichons and Baguette, or Venison Stew with Crushed Potatoes paired with refreshing Frozen Rosé.
10 things you shouldn't miss at the Epcot International Food & Wine Festival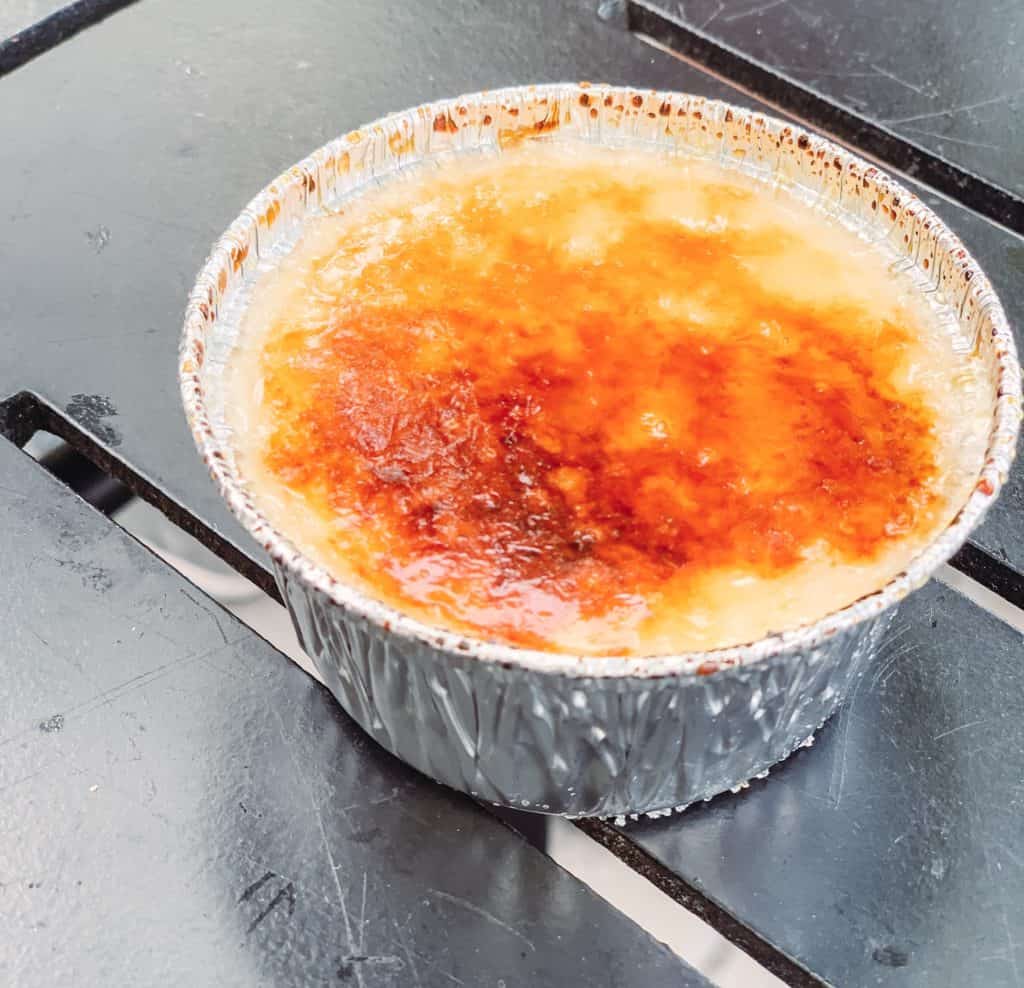 Brazil's pao de queijo or cheesebread: made fresh after you order, this addictive Brazilian specialty is gluten free. The portion includes two pieces of bread.
Caramel apple popcorn from Appleseed Orchard Cider Bar: located next to Le Cellier in Canada, try the delicious apple and caramel popcorn. It also comes in a collectible and reusable container. While you're there, also do the maple syrup tasting. By the way, you'll love the air-conditioning!

Matt Stroshane, photographer

Malted Belgian waffle: if you love waffles, you can't miss this treat with whipped cream and berries. It's served all day and not just for brunch.

Australia's deconstructed Pavlova: this new version of the traditional Pavlova will delight fans of meringue, strawberries and raspberries. The custard is quite light. It's also an excellent gluten-free option for dessert lovers!
Classic Margarita from Mexico: this margarita is refreshing and has a touch of Tajín, which adds a little spice. There were also pork tacos and chocolate capirotadas. You can find more Mexican specialties at the permanent restaurants, San Angel Inn and Hacienda de San Angel.
Spain's charcuterie in a cone: It is full of delicacies such as serrano ham, cheese and olives with a herb vinaigrette that will remind you of the markets of Spain.
Cottage pie from Earth Eats (Future World East): vegetarians and vegans will love this dish with carrots, mushrooms, white beans and cauliflower. Impossible "meat" gives it excellent flavor and texture.
France's creme brulee: this version also surprises your palate with chocolate and hazelnut cream at the bottom. It's also gluten-free.
Butternut Squash Ravioli from The Wine and Dine Studio (Future World West): this was one of my favorite dishes at the festival. The ravioli was perfection with the brown butter and pumpkin seeds.
All the limited-edition merchandise: this year they knowcked it out of the park, especially with the Chef Minnie collection. The touches of rose gold are so beautiful!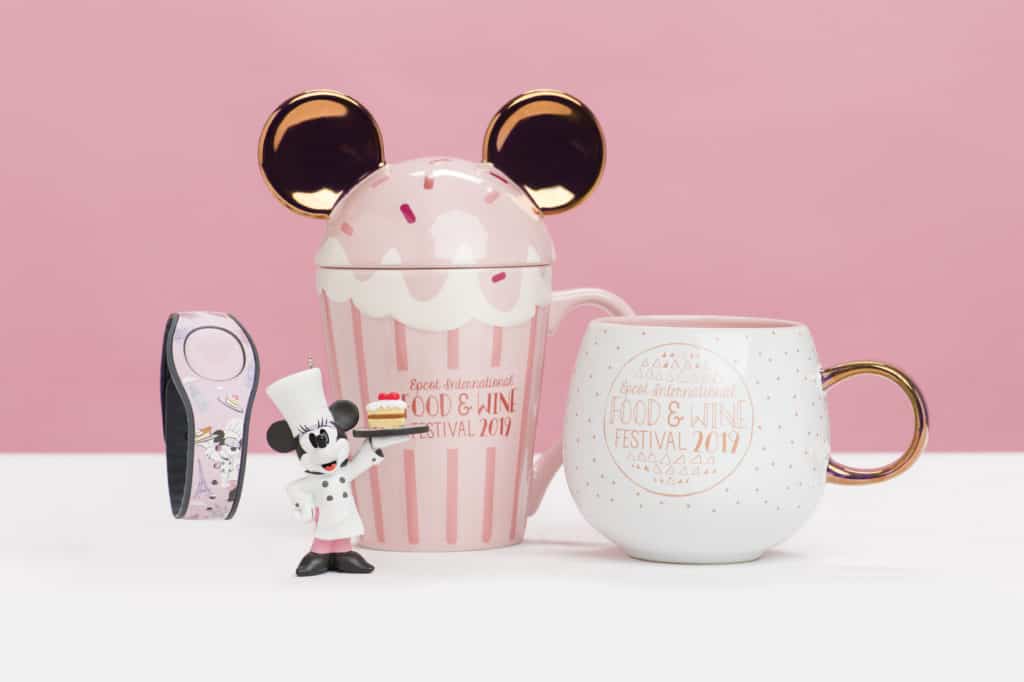 Have you ever been to the Epcot International Food and Wine Festival? What are your favorite dishes and beverages?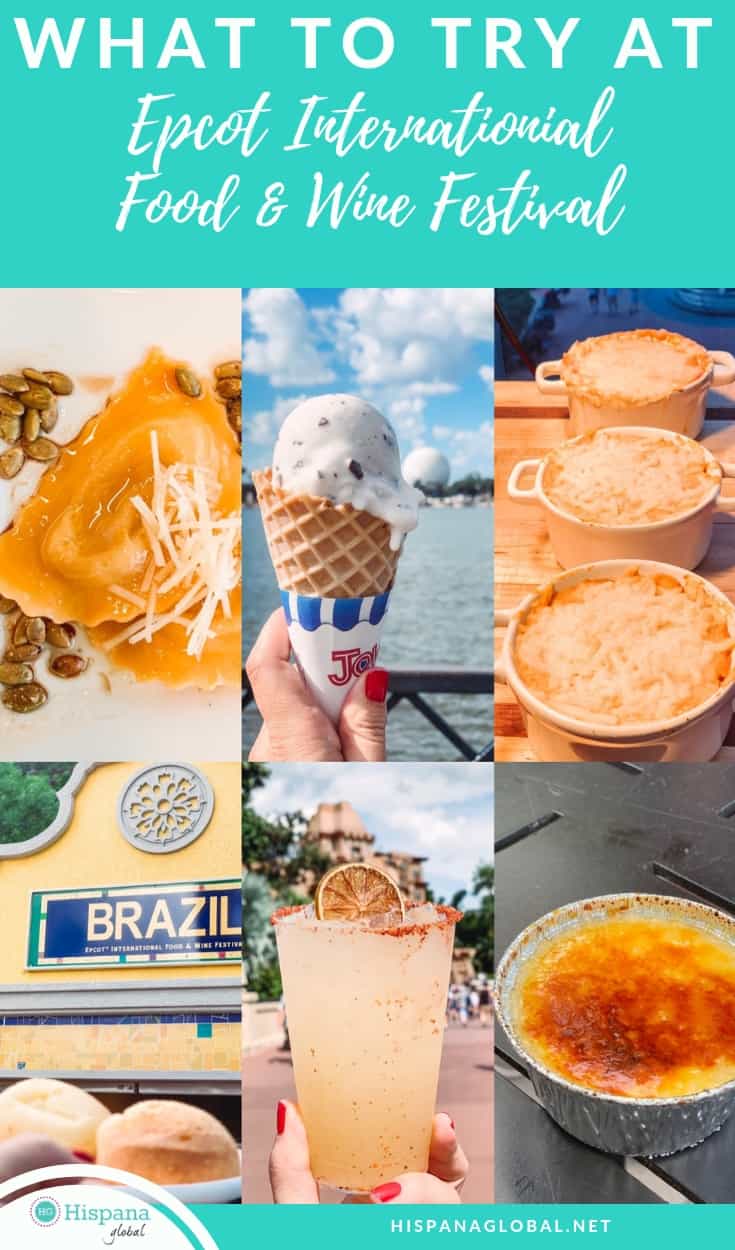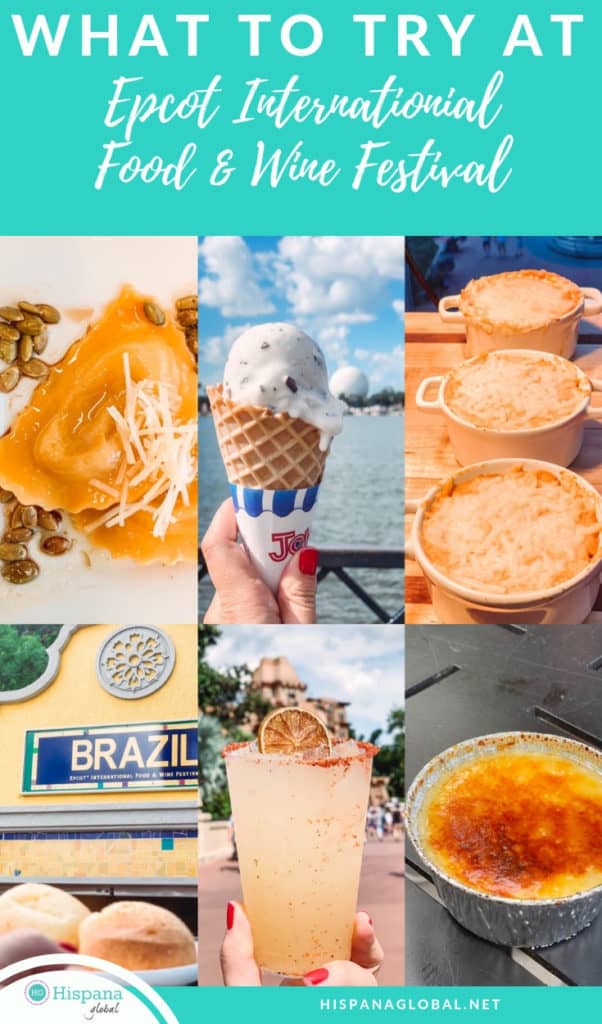 Special thanks to Walt Disney World Resort for hosting us as a part of the Permission To Hustle Retreat.
En español: 10 cosas que no debes perderte en el Epcot International Food & Wine Festival en Disney World