5 Wonderful Hair Masks That Leave Your Hair Baby Soft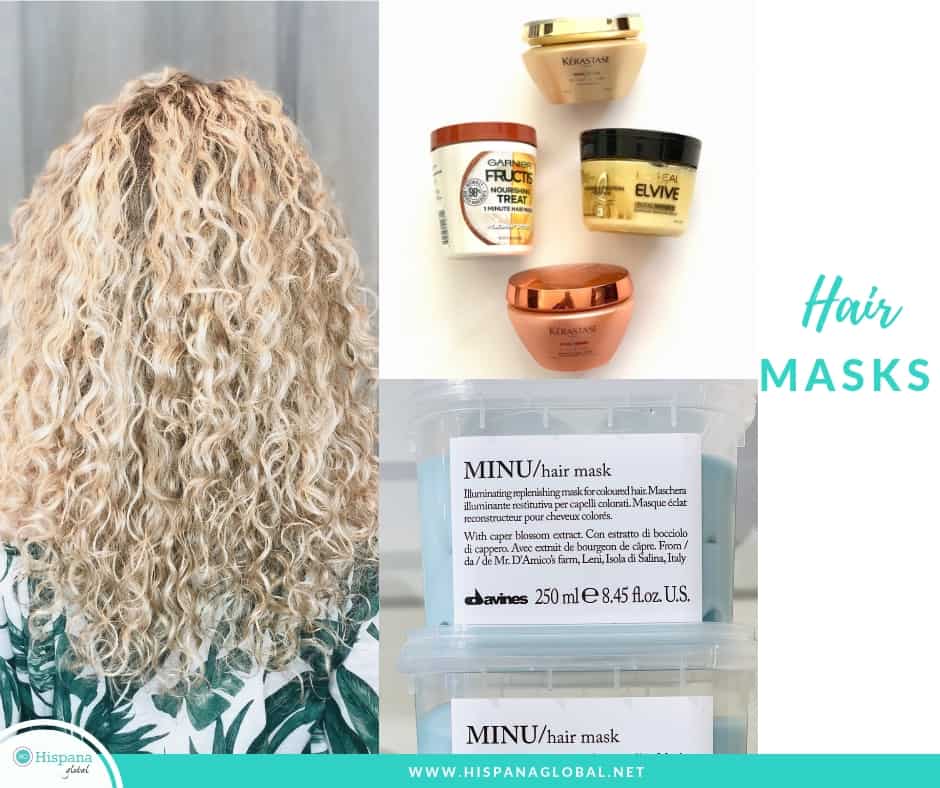 If your hair isn't as soft and silky as it used to be, it's probably time to nourish it with a good hair mask. Even if you're happy with your regular shampoo and conditioner, a hydrating hair mask can help your tresses stay in top shape. For curly hair like mine, it's key to also prevent frizz.
You don't have to go to a salon to get the best results, but you do need a great treatment. In case you're confused with all the options, I'm sharing a few of my favorites.
5 amazing hair masks
Here are some of my favorite hair masks to leave your hair soft and shiny:
For curly hair: Kerastase Discipline Masque Curl Ideal Hair Mask For Curly Hair . I use this once a week and try to leave it on for at least 20 minutes. It not only nourishes my curls, but this mask does not weigh them down.
For frugalistas: Garnier Fructis Coconut one minute hair mask. It smells divine! Great price point, leaves hair silky and offers quick hydration. You can use this mask as a leave in treatment as well. In just one minute, your hair will feel much softer, but I usually leave it for much longer.
For very damaged hair: Kerastase Elixir Ultime Le Masque Hair Mask is the gold standard to bring fried hair back to life. It restores shine and makes hair so soft. Worth every penny.
For colored hair: Davines Minu hair mask.This all-natural mask is made from Italian ingredients like caper blossom extract. It restores shine and leaves hair super soft.
For aging and damaged hair: L'Oreal Paris Elvive Total Repair Balm. It helps seal damaged fibers and it claims to reverse one year of damage in one use. I'm not sure about that but it does leave hair noticeably softer and full of body. It's also very budget-friendly.
If you try out one of these masks and really want to get the best results, here's a pro tip: apply after washing and squeezing out excess water, then cover your hair with a plastic cap, and leave the mask on for an hour. Let me know how your hair looks and feels after your treatment!