15 Tips To Get The Most Out Of Your Disney Cruise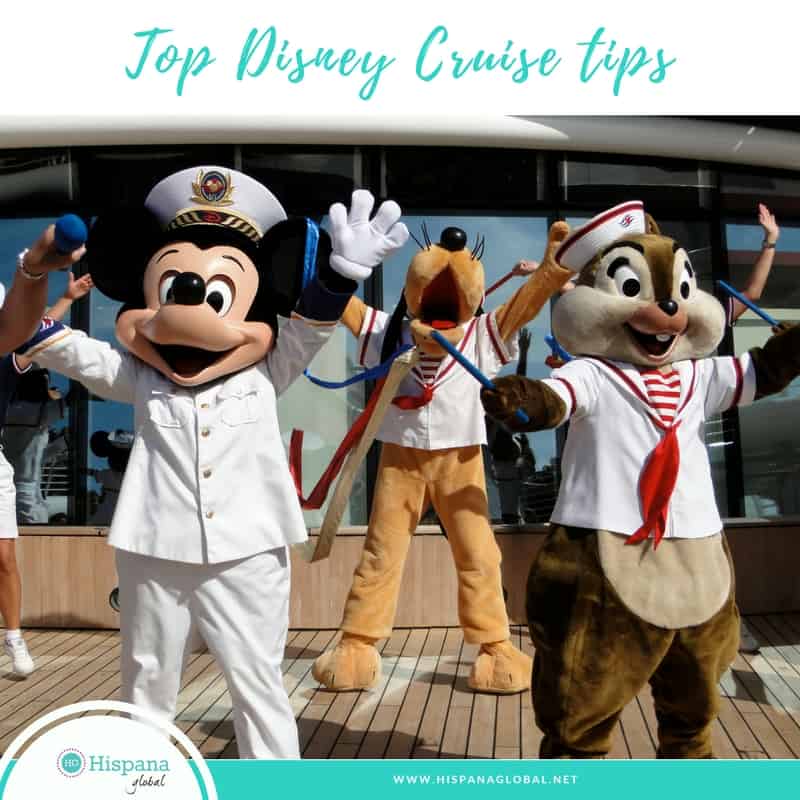 A Disney Cruise can be quite magical for the entire family, from babies to grandparents. It really is an incredible vacation that helps you create unforgettable experiences. Of course the youngest ones might forget but the rest of the family will relive those special moments long after you disembark your cruise.
I've been fortunate enough to sail on the Disney Wonder and the Disney Fantasy, so I want to share with you what I learned so you can get the most out of your Disney cruise. Check out this video, too.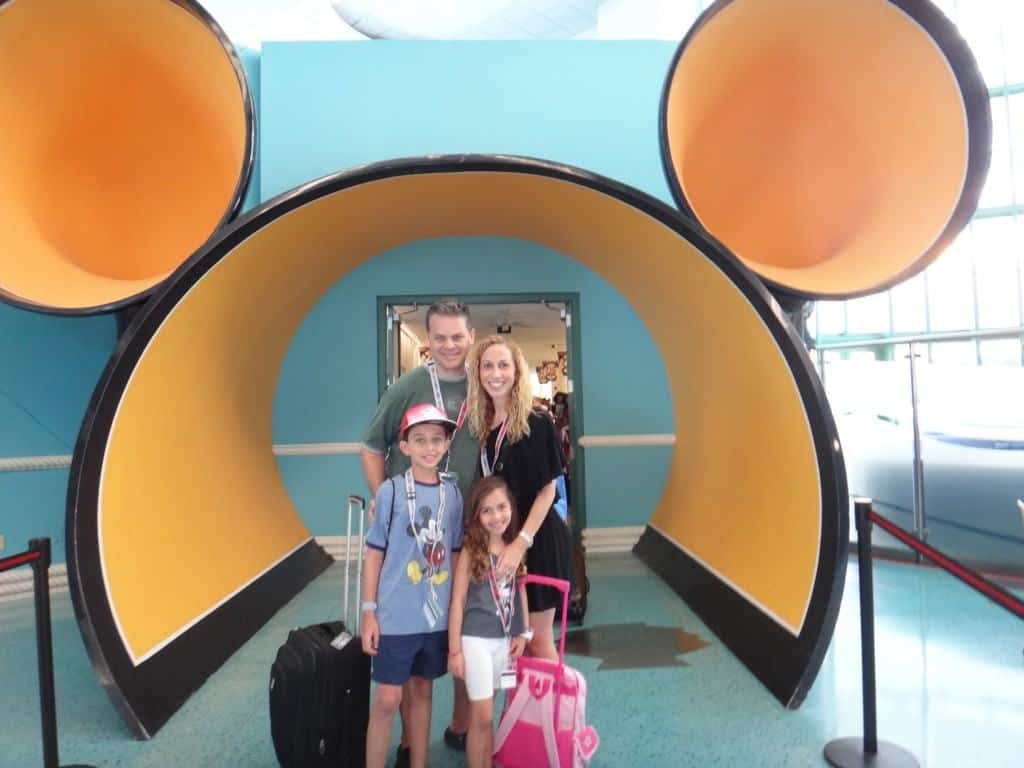 Top 15 Disney Cruise Tips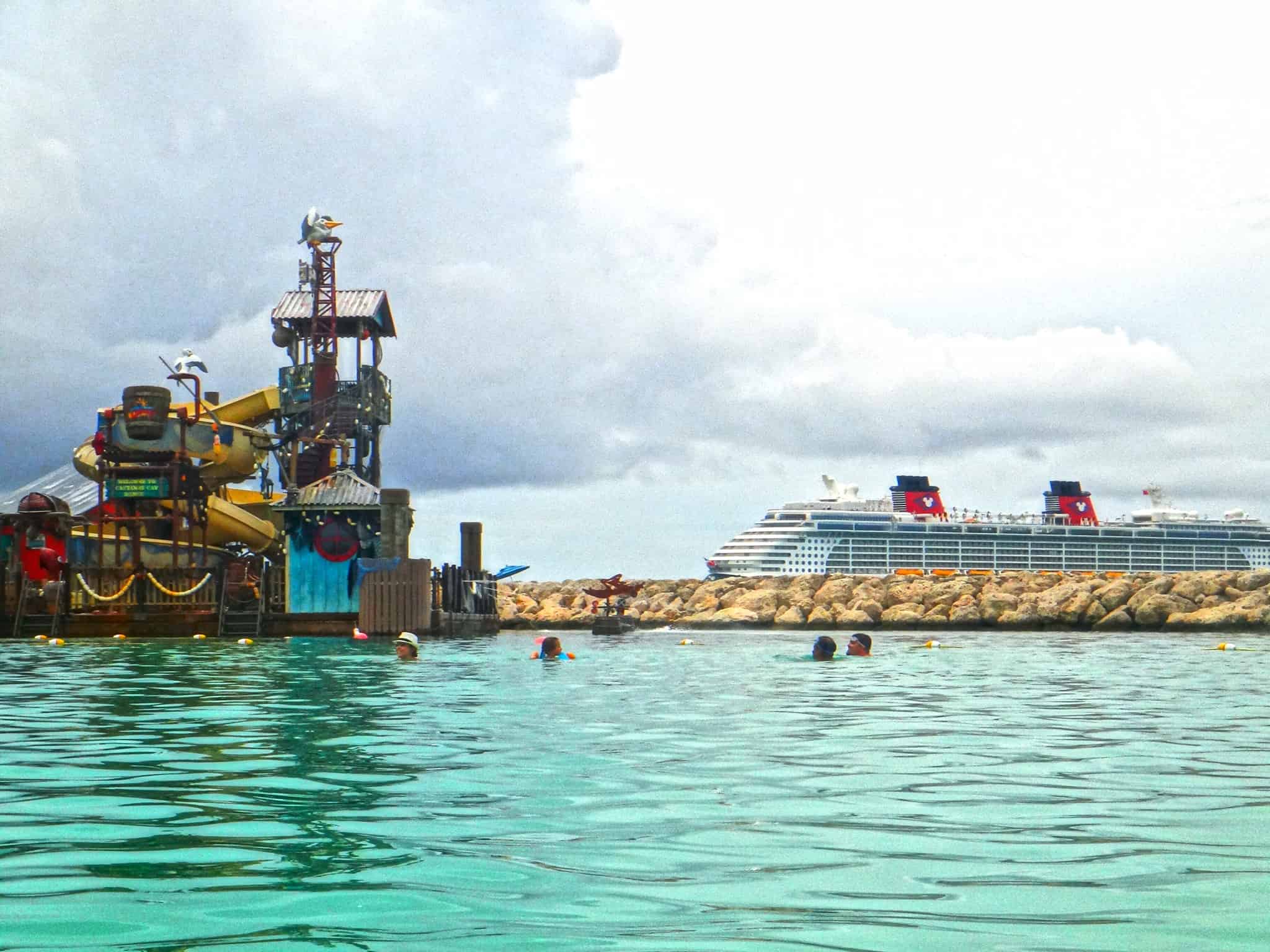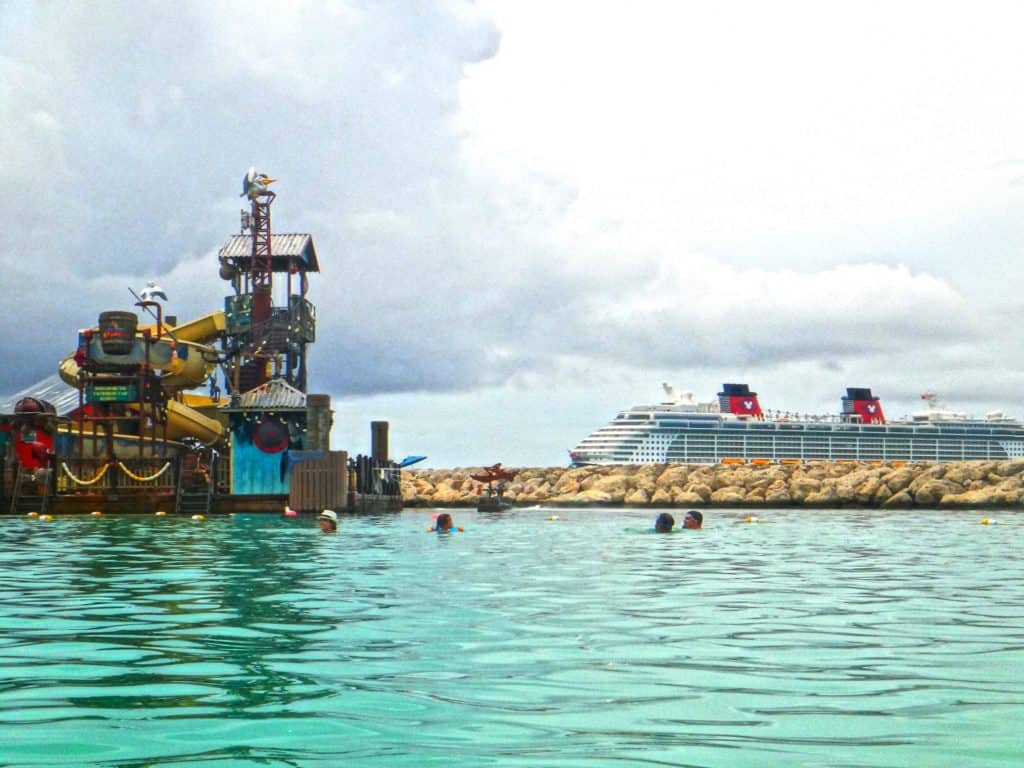 Book dining as soon as you can. Some families love the early seating, while older kids might prefer late dining. Usually the first seating is between 5:30 pm and 6:00 pm and the later one is between 7:30 pm and 8:00 pm. The first seating tends to fill up faster, due to the amount of young children you usually see on a Disney cruise. If you are waitlisted for you preferred time, try speaking to the Maitre D' as soon as you board the ship. Also, if you plan on having an adults-only meal at Palo or Remy, book that ASAP. Both restaurants are in high demand!
Pack swimsuits in your carry-on bag. That way you can enjoy the pool as soon as you are onboard! Your luggage might not arrive until much later in the afternoon.
Don't miss the shows. Disney produces incredible Broadway-like shows that are a must-see. Keep in mind that if you have the first dining seating, the shows will be around 8 o'clock at night, after dinner. Those in the second seating, go before dinner, usually around 6:15 p.m. Each night you will dine at a different restaurant but with the same waiters and the same table number.
Enroll your children in the kids' club on the Disney Cruise Line website as soon as you confirm your trip. Make sure to include everybody in your party that will be authorized to pick up the kids from the club. This will save you a lot of time when you board the ship. Don't forget to tell your waiter during dinner whether your children will be heading to the kids's club after they eat; they will bring their food faster so they can go be picked up by the club cast members.
Bring a t-shirt, photo mat or pillowcase to be autographed by your favorite Disney characters. Place it in a bag with your name and cabin number, along with fabric markers or Sharpies and leave the package with Guest Services. Explain to the cast member you that you want the item to be autographed. Please do this the first night or the second day of your cruise, to give cast members enough time to get the autographs. It's free!
Foodies can really delight their taste buds. If you will sail on the Fantasy or Dream, and you can afford it, consider going to Remy, which is an outstanding culinary experience. It will cost you $75 dollars per person (please check updated pricing on the Disney website) but for me, it was one of the best meals I have ever had in my life.
Be in the picture! Have professional family photos taken so you can be in those beautiful pictures. The photographers on Disney ships have mad skills and there is no obligation to buy. We ended buying the photo package with all the pictures on both cruises. Sometimes there are promotions before you sail, so make sure to check the Disney site. Tip: my favorite background is the all white one, but you have to wear brightly colored clothes if you want to take advantage of it. Plan your family's outfits accordingly!
Remember that soft drinks are included. Disney cruises really make things easier by including non-alcoholic beverages. There are self-service machines next to the children's pool. There you can get milk, coffee, tea, filtered water and soft drinks at any time. It's so convenient when you have kids!
Enjoy all you can eat ice cream! Usually the soft-serve machine is on the 9th floor. If you have a toddler, look for a disposable cup in the beverage section and place the ice cream there instead of serving it on a cone.
Room service is included, but do tip your server. You can order salads, sandwiches, fruit plates and cookies, among many other things. You can also ask for continental breakfast (breads, cereals and fruit) every day, which is very convenient when you are with your children.
Have a Mickey Bar. These chocolate-covered vanilla ice cream bars are addictive. They offer them as a kid's dessert in the dining room and you can also request them from room service.
Join the kids on the water slides! Whether your ship has the Aqua Duck or the Aqua Dunk, make sure to have fun with your children.  Don't want to wait too much in line? You will find shorter queues during meal times and at night.
Check the daily Navigator or the free Navigator app, which includes all the activities for the day and character appearances. Highlight when there is something that catches your eye, like your children's favorite characters. Arrive a few minutes early to start standing in the queue. Have everything you need at hand, especially if you want an autograph. Regarding pictures, you can use the ship's photographers, or you can ask another cast member to take a photo with your camera or phone.
Live the pirates' life. On each sailing, there is a Pirates night, with a special party, buffet and fireworks, weather permitting.  There is something quite unique about the fireworks at sea! Some families do dress up, so you might want to pack a costume or two.
At the very latest, pack the afternoon before debarkation day. Cruise newbies might be surprised that they need to have all their luggage ready and outside their door by 10:30pm on the last night of their cruise. Plan accordingly! Keep a change of clothes, toiletries, important documents and medications in an overnight or duffel bag that you can easily take with you as you leave the ship.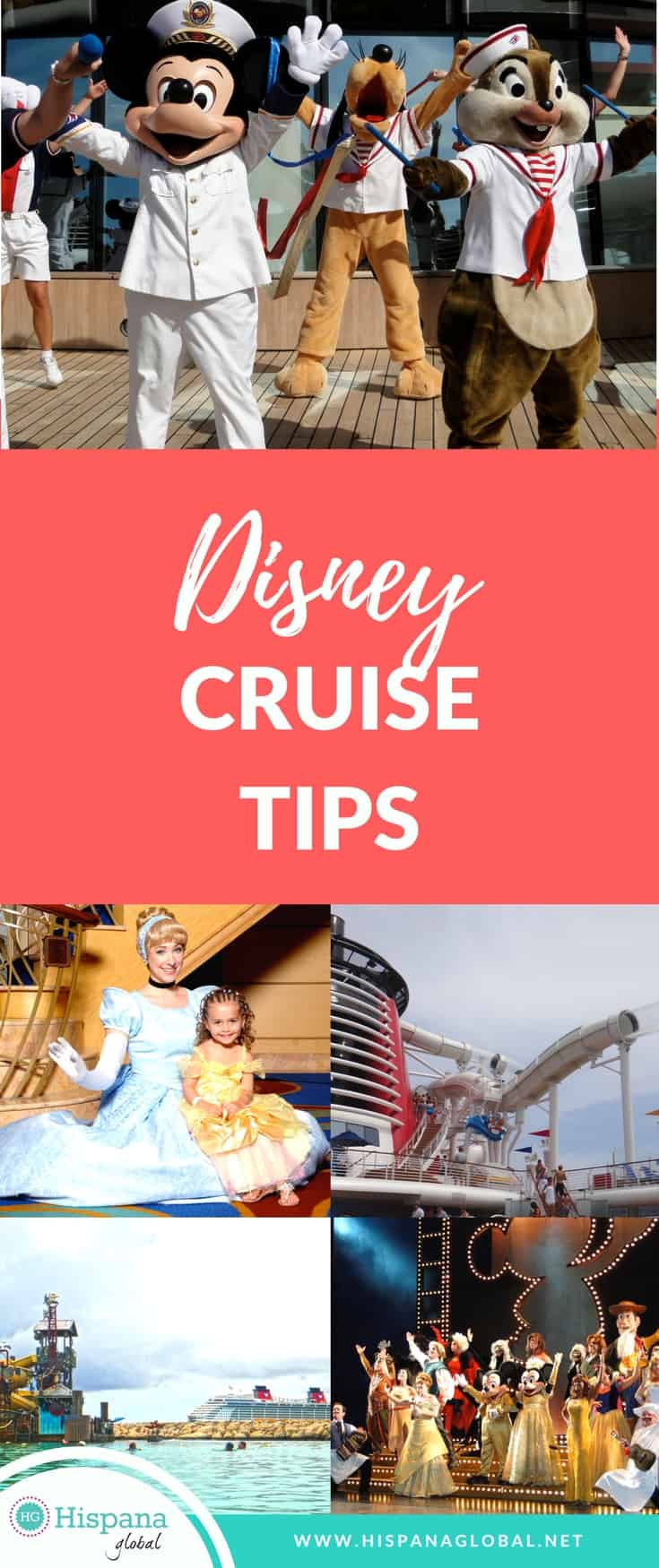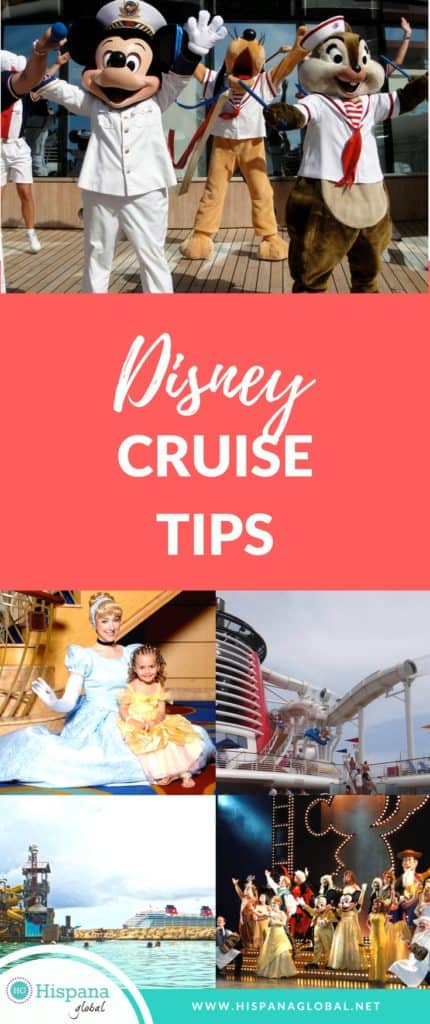 We have paid for all of our Disney cruise trips, so this is not a sponsored post nor have I been compensated in any way. I simply think this is one of the best family vacations you can ever experience, especially if you can afford the 7 day cruises.  If you have more tips, please share them with me. We really hope to sail away on a Disney cruise again!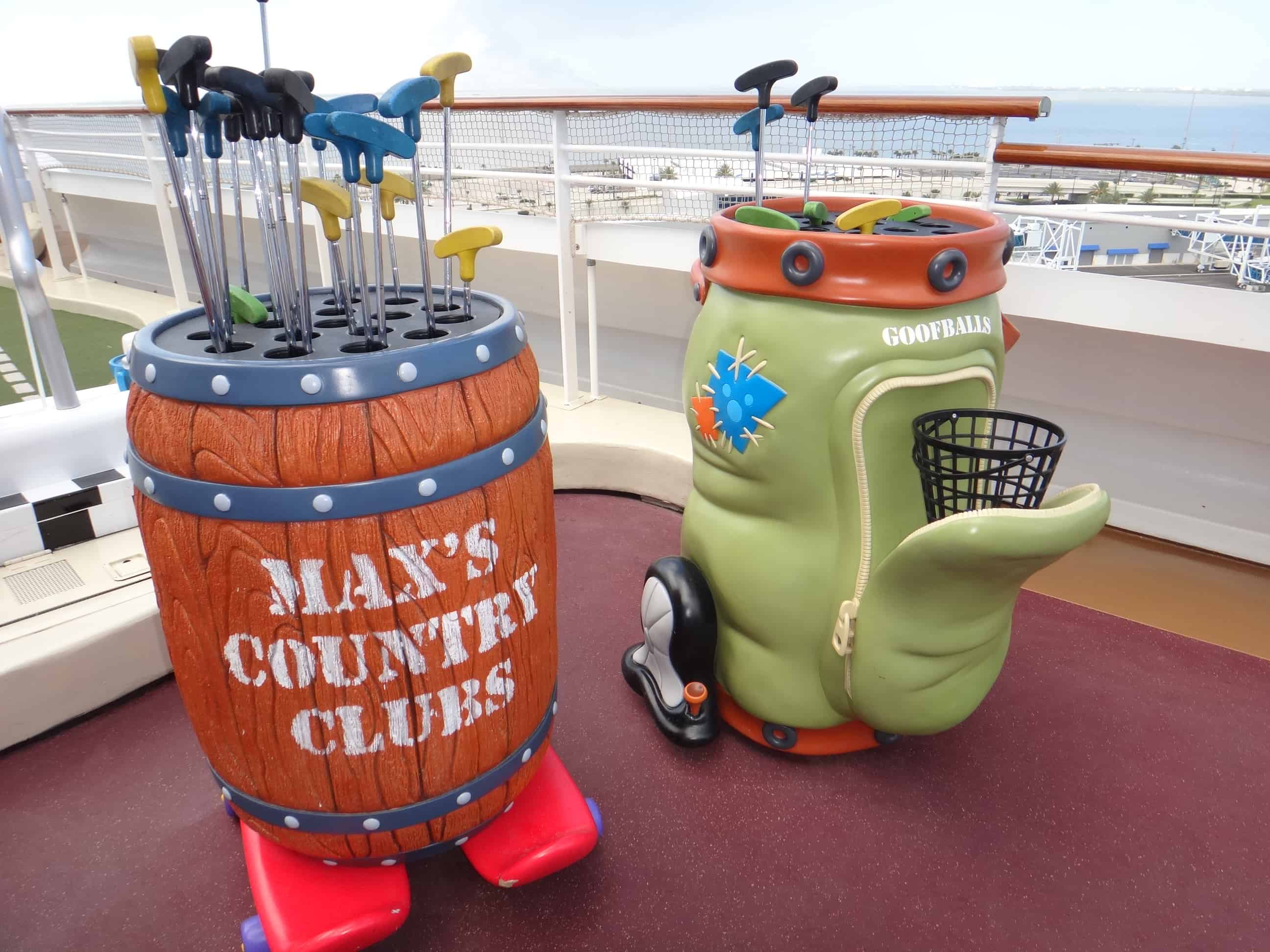 Photos: Jeannette Kaplun
Lee en español: Los mejores 15 consejos si planeas ir a un crucero de Disney