Top Reasons To Travel To Chetumal, Mexico
If you're looking for a relaxing vacation in Mexico's Caribbean, there are plenty of reasons to travel to Chetumal. Gorgeous sunsets, Mayan ruins and delicious food are just a few reasons. A new direct flight from Miami to the capital of Quintana Roo will take you to this unspoiled destination in under two hours.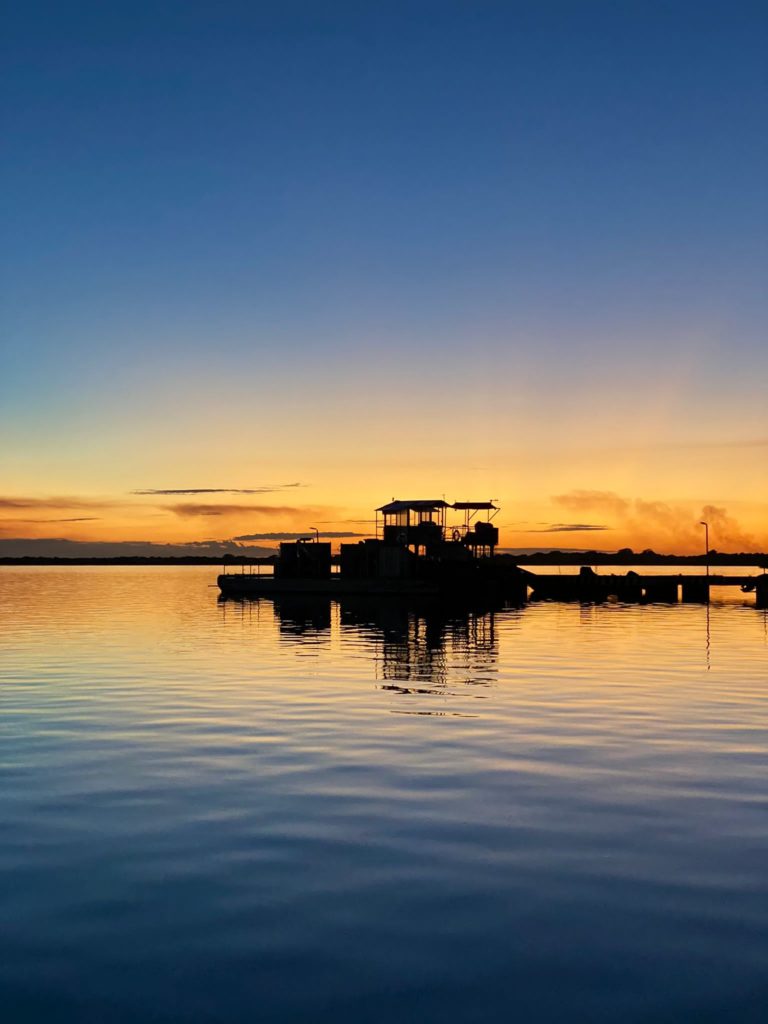 It's not only easy to get to. Chetumal and its surrounding areas are the antidote to stress. From beautiful beaches in Mahahual to the idyllic turquoise waters of the Laguna de Bacalar to the Mayan ruins of Kohunlich, you will find plenty to explore with fewer crowds and so many budget-friendly options.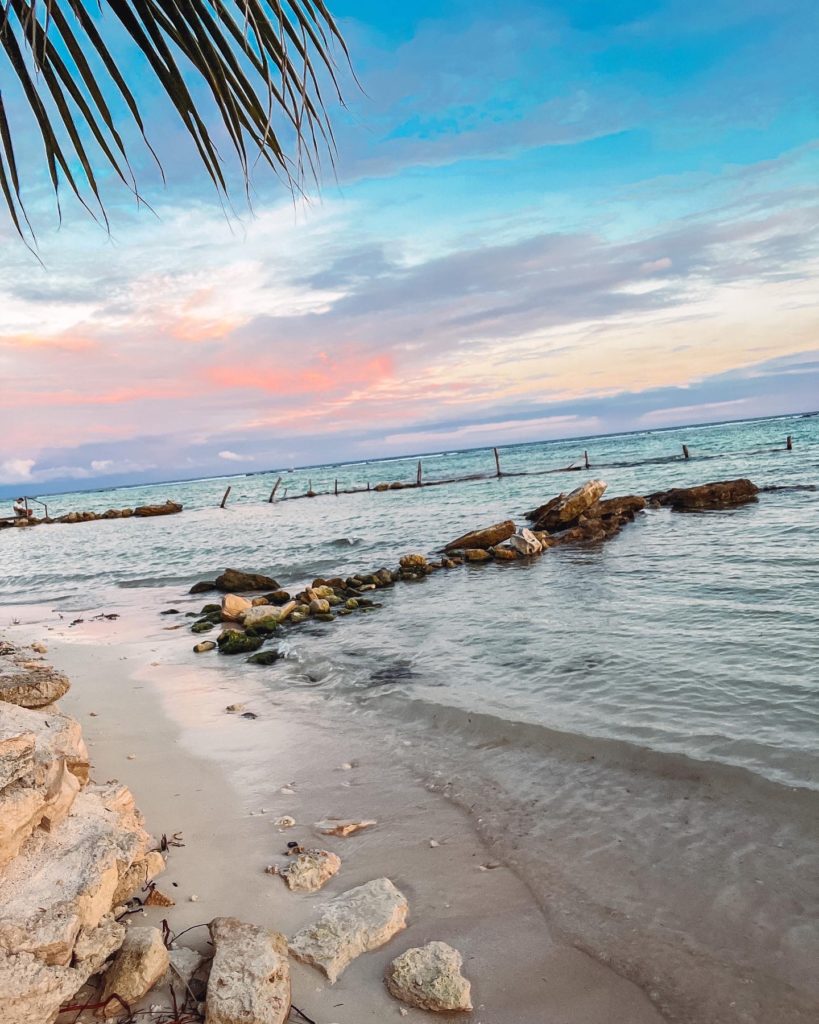 Is Chetumal safe?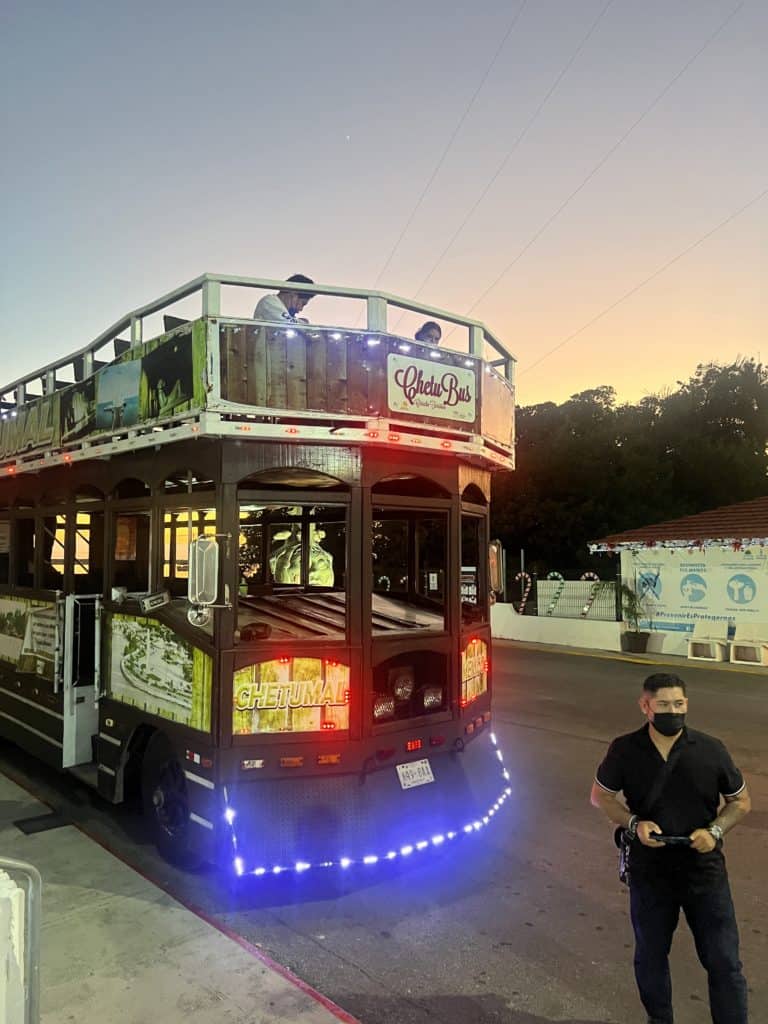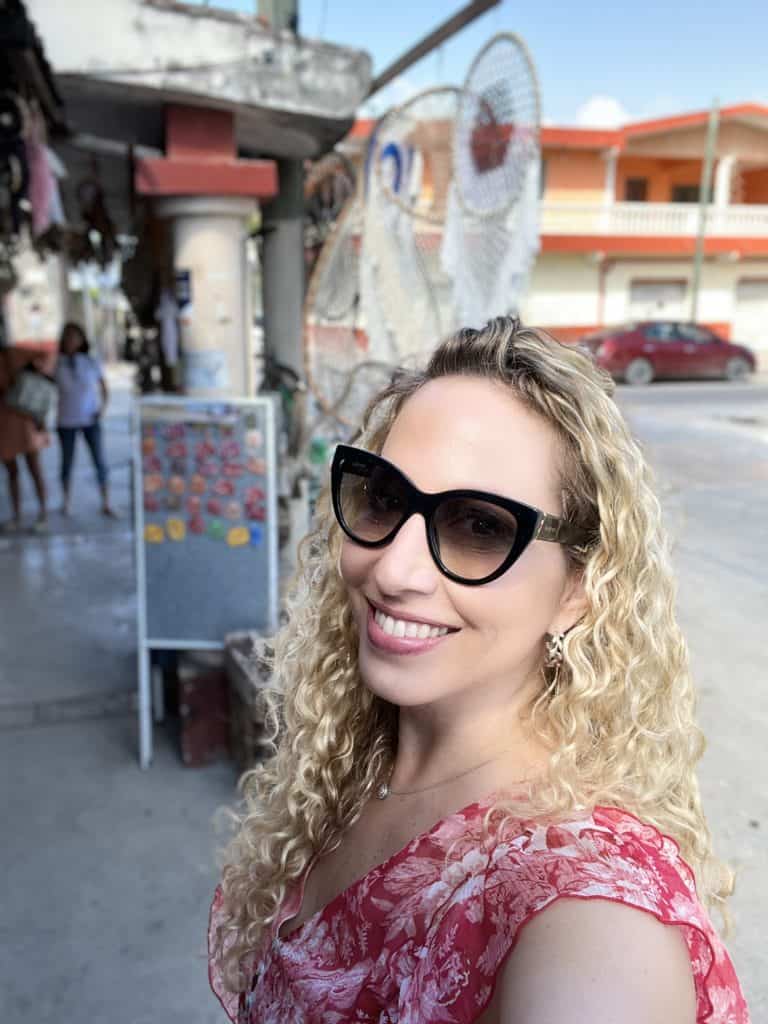 Walking down the streets of Chetumal, Mahahual and Bacalar felt safe. People are friendly and speaking Spanish is tremendously helpful.
Is Chetumal expensive?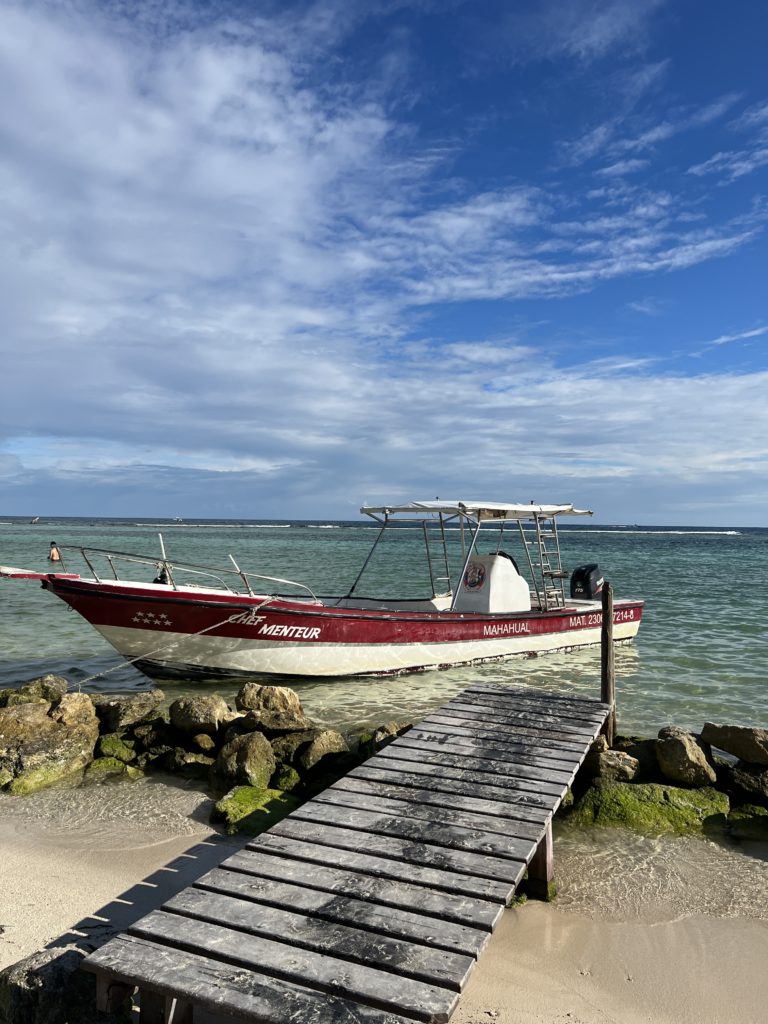 I found the food and hotels much less expensive in Chetumal than in Cancun, Tulum and Playa del Carmen. It can be a very affordable vacation.
What's the easiest way to get to Chetumal?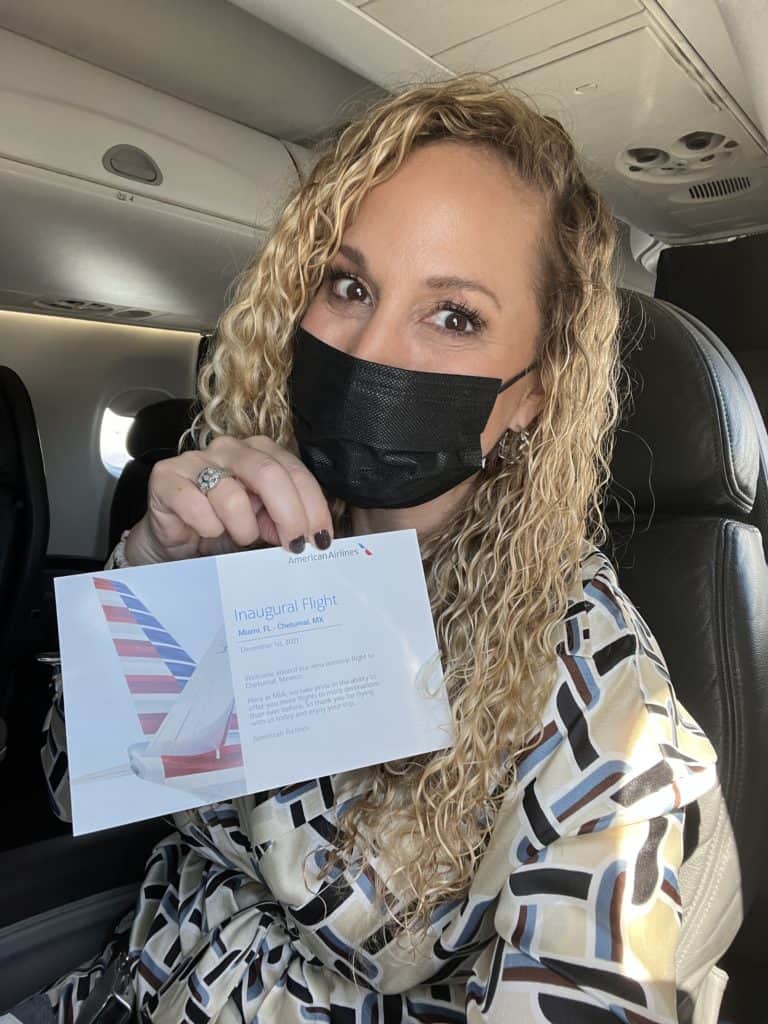 The easiest way is to take advantage of American Airlines' new direct flight from Miami to Chetumal on Wednesdays and Saturdays.
Is the food good in Chetumal?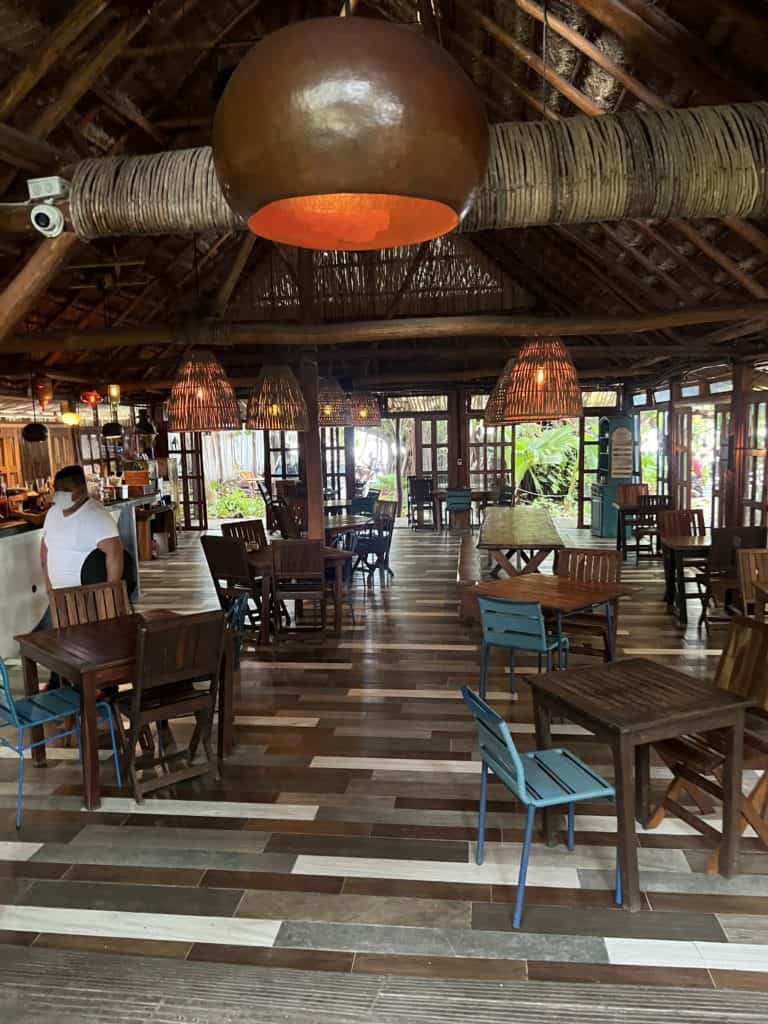 Food was great everywhere we went, although pizza seems to be the current fad. Locals add Edam cheese or "queso de bola" to everything, from appetizers to tacos to ice cream and even chocolate croissants! In Mahahual and Bacalar, fresh food and seafood were inexpensive and delicious.
Where can I get emergency and covid information?
I suggest getting the free GuestAssist app to access updated covid information. It's available in English and Spanish. You can also ask at your hotel whether they have preferred test providers. Be prepared to pay for your PCR test if you need one.
Top reasons to travel to Chetumal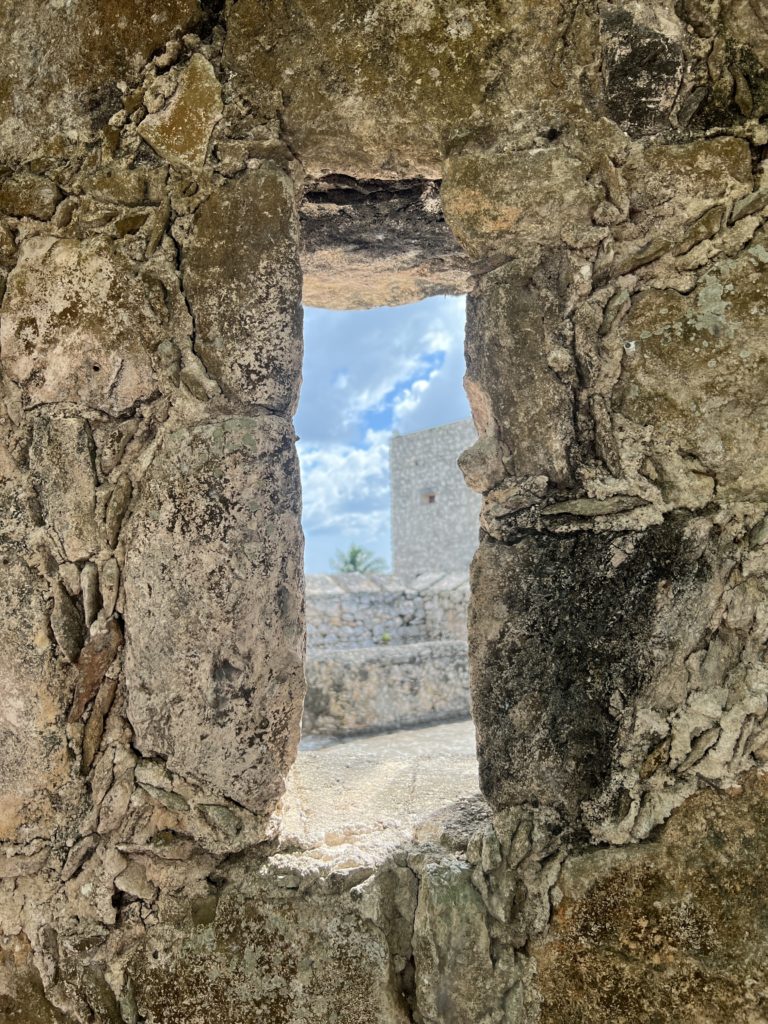 It's a relaxing, laid back trip that will allow you to enjoy a break from everyday life. People are friendly, even if the pace is slower, so just keep that on mind if you come from a hectic urban setting.
Bacalar: this town is great to walk around and you can explore the Fortress of San Felipe, which has a small but very interesting museum. The star though is the Laguna de 7 Colores, a shallow lagoon with stunning turquoise water full of stromatolites. These unique microorganisms have created a special type of reef. Just make sure you don't step on it!I highly recommend renting a boat to explore the lagoon and even go kayaking in what locals call "los rapidos" (the rapids). We used Nimfa Tours and had the best experience and attentive service. There are plenty of places to stay for all kinds of budgets. We stayed at the newly opened Zensus, which offers double and king rooms with their own terrace overlooking the property pool.
Mahahual: this small and picturesque village by the sea boasts gorgeous sunsets. You can walk or bike down the malecon or boardwalk to people watch or visit the local shops. Many cruise ships stop here for the day, so don't be surprised to see many American tourists and sports-based souvenirs. Fans of boho chic fashion will love the local macrame and crochet creations. We stayed at the picturesque Blue Kay beachside property, which has a lovely beach, swings, and a restaurant right on the sand. The vibe is totally relaxed and hippie, so don't expect luxury or the pressure to look Instagram perfect. There are other higher end properties and apartments for rent.
Kohunlich Mayan ruins: located just an hour away from Chetumal, this site was settled by 200 BC and is surrounded by a lush sub-tropical rainforest. It is huge but less crowded than other archaeological sites, which makes for a great day trip.
Beautiful sunsets: if you love sunsets, Mahahual will make you so happy. Be prepared for stunning colors as the sun goes away. In Chetumal's marina, you can also admire stunning sunsets or head to the Fiesta Inn's rooftop terrace, which has a spectacular view of the city.
Fresh, delicious food: you will find fresh fruit, fish and seafood in this southern area of Mexico. Pizza seems to be trending, so you will also find plenty of pizzerias, like Chetumal favorite Sergio's Pizza, which also has typical Mexican dishes. I also highly recommend El patio del 30, which has gourmet pizzas (baked in a fire oven!) and an eclectic menu with stars like the gambas al ajillo (garlic prawns), carpaccio and pasta. Next door is Chetumal's best bakery, so if you are craving decadent Nutella croissants, don't miss El Buen Pan. In Bacalar, make sure to book a table at La Playita, which offers spectacular food and views of the lagoon. The chocolate lava cake is to die for! In Mahahual, try Yaya Beach Club and the Blue Kay's restaurant.
How long should you stay in Chetumal?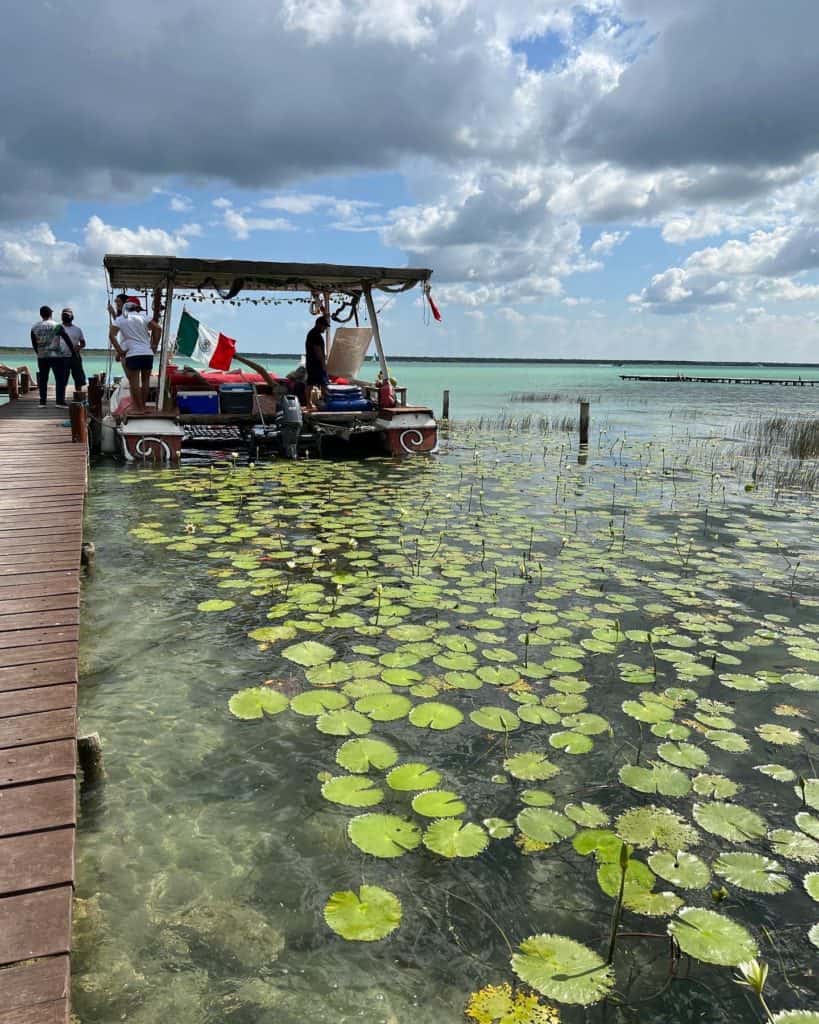 Include Chetumal, Bacalar and Mahahual in your travel plans for sure if you want to explore nature, archaeology and also enjoy beautiful beaches. At the very least, I would plan for a day in Chetumal, then 2 nights at Mahahual and 2-3 nights in Bacalar to fully experience this unspoiled area of southern Mexico. You could also then drive around four hours to Cancun or Riviera Maya to continue exploring the photogenic state of Quintana Roo.
More travel tips
Special thanks to American Airlines and the Quintana Roo tourism board for the media invitation to Chetumal.
Photos: Jeannette Kaplun