Top 10 USA Beaches That Allow Dogs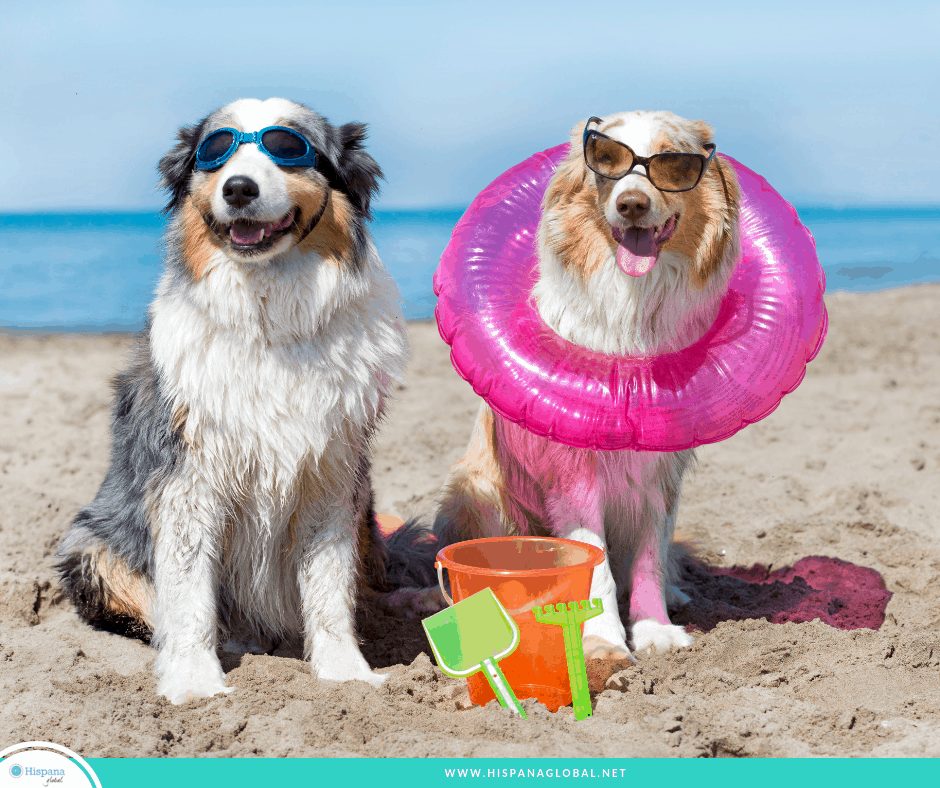 Are you looking for great beaches that allow dogs? You're not alone! Ever since we got a puppy, my husband wanted to take Snoopy to play on a sandy beach.
Many places don't understand that your dog is part of the family. However, instead of leaving your furbaby at home, we have sniffed out the best beaches in the USA where your four-legged family member can run, swim, and frolic in the sand. Here are the top 10 beaches that allow dogs!
10 Beaches that allow dogs
There are plenty of beaches where you can enjoy your holiday with all of your family members, including your four-legged ones. Check them out!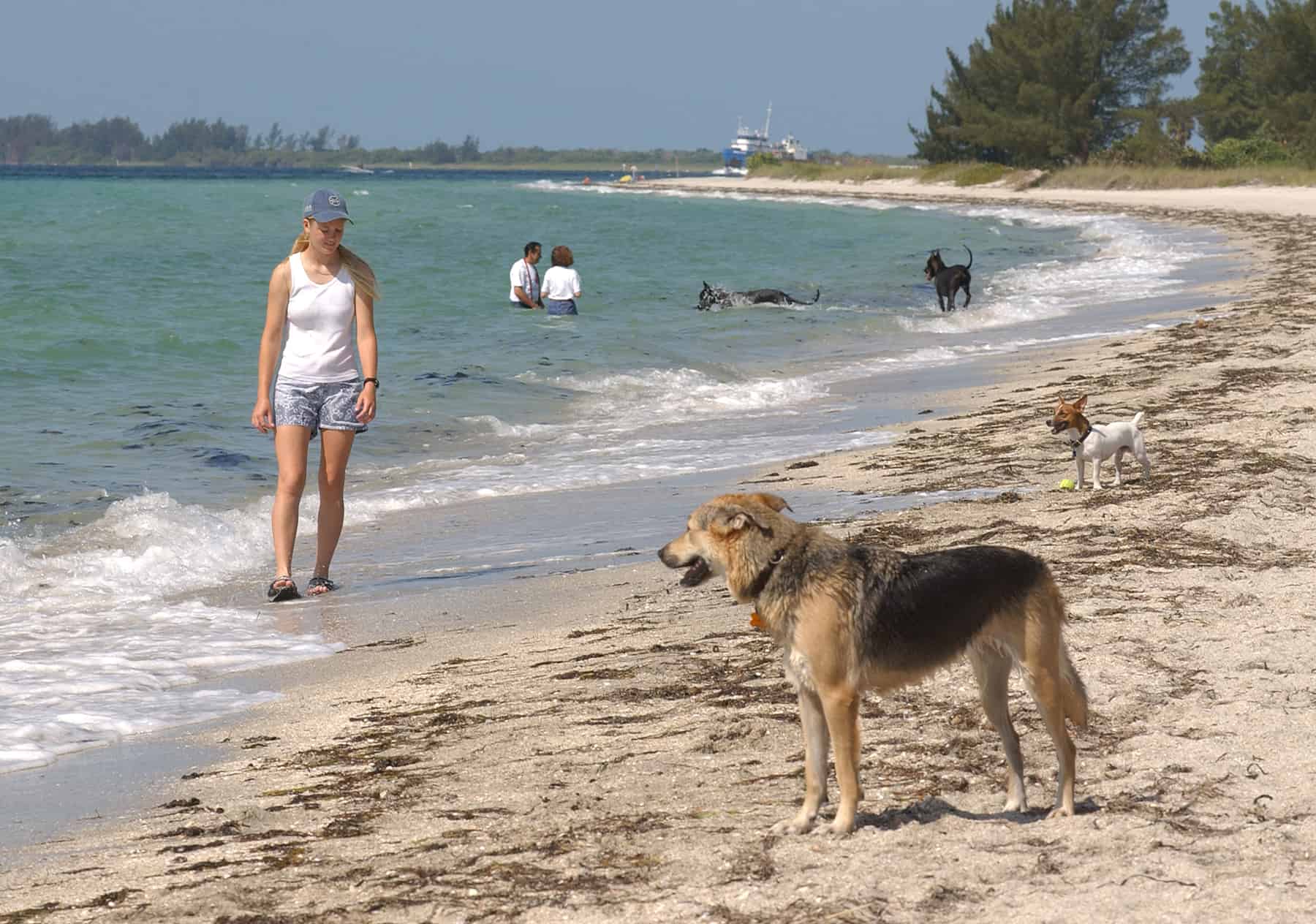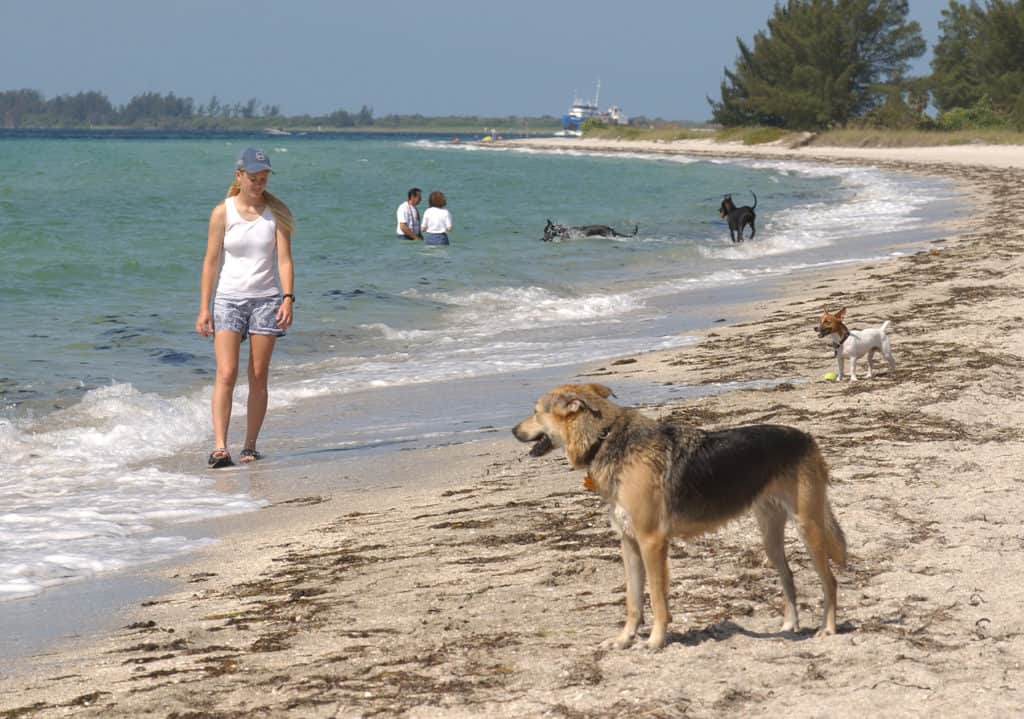 Fort De Soto Dog Beach Park-Florida
Located in Tierra, FL, Fort De Soto in Pinellas County was named America's top beach in 2009. Not only can you bring your four-legged friend, but you can reserve a campsite, sit on the beach, take up fishing, walk the trails, or go kayaking.
8th Ave Dog Beach at Asbury Park-New Jersey
If you are in New Jersey, you can take your dog to Asbury Park at 8th Avenue Beach. Dogs are allowed to be on the beach all day from October 1st to May 15th. During the summer months, they are allowed at the beach from 6pm-8:30pm. Only licensed, non-aggressive dogs are allowed at this beach.
Myrtle Beach-South Carolina
Myrtle Beach is a city and a world renowned vacation spot in the heart of South Carolina. The city of Myrtle Beach extends from Franklin Burroughs to Simon B. Chapin Art Museum. However, dogs are not allowed on all of the beach.They may not be in the area between 13thAvenue South and 21stAvenue North.
Fiesta Island off-Leash Dog Park-California
This large peninsula park is located within Mission Bay in San Diego. Fiesta Island Dog Park allows dogs to roam around without a leash in a large fenced area that has both meadows and a beach for your furbaby to enjoy.
Jekyll Island Beach-Georgia
Located on Jekyll Island in Georgia, Jekyll Island Beach has more than just sandy shores. Whether you track through an ancient maritime forest or along an oceanfront promenade, every path leads you to a fun, unique experience you can only find here. Best of all, you can bring your dog with you.
Norman F Kruse Park-Michigan
Some of us like the Great Lakes just as much as the ocean, and at Norman F. Kruse Park, you can bring your furbaby to enjoy Lake Michigan. In fact, a dog beach was created right along the northern part of the beach where dogs are allowed off-leash.
Downs Park Dog Beach-Maryland
In Anne Arundel County, Maryland, dogs are allowed in all county parks as long as they follow the rules. Downs Park is situated on the Chesapeake Bay and offers you, your family, and your pet a variety of natural and recreational activities.
Virginia Beach-Virginia
Everyone wants to visit Virginia Beach, but who knew they were dog-friendly?! This beautiful beach lies where Chesapeke Bay meets the Atlantic Ocean. Within Virginia Beach, there are 3-parks that allow your dog to run off-leash in an enclosed fenced area:
Bayville Farms Park
Red Wing Metro Park
Woodstock Community Park
Compass Rose Beach-Rhode Island
Although you pet must be on a leash at Compass Rose Beach, they are still allowed to be there. There are no lifeguards and the beach is open from dawn until dusk. So, you may find that people don't follow all of the rules.
Dog Beach at Hollywood Beach- Florida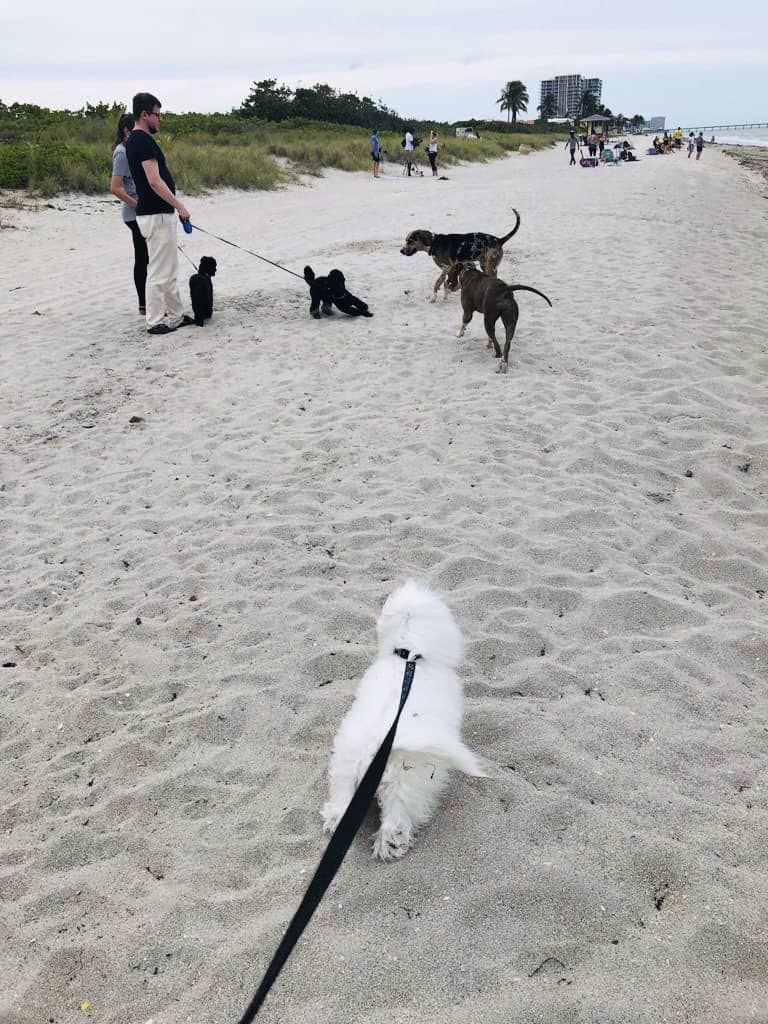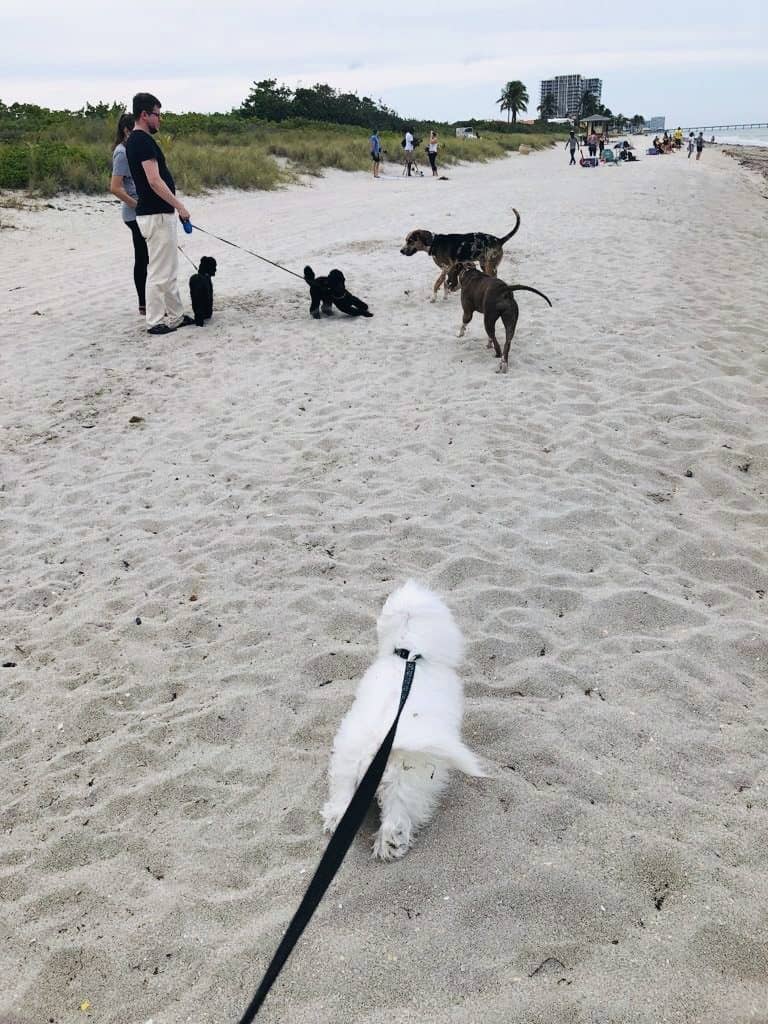 Hollywood Beach in South Florida is close to where we live and the Dog Beach is open Friday, Saturday and Sunday from 3 p.m. to 7:00 p.m. During Daylight Savings Time, the hours are 4 p.m. to 8 p.m. Dogs must have current rabies tag and be under the control of the owner. Our dog, Snoopy, loved spending time there and played with other pups.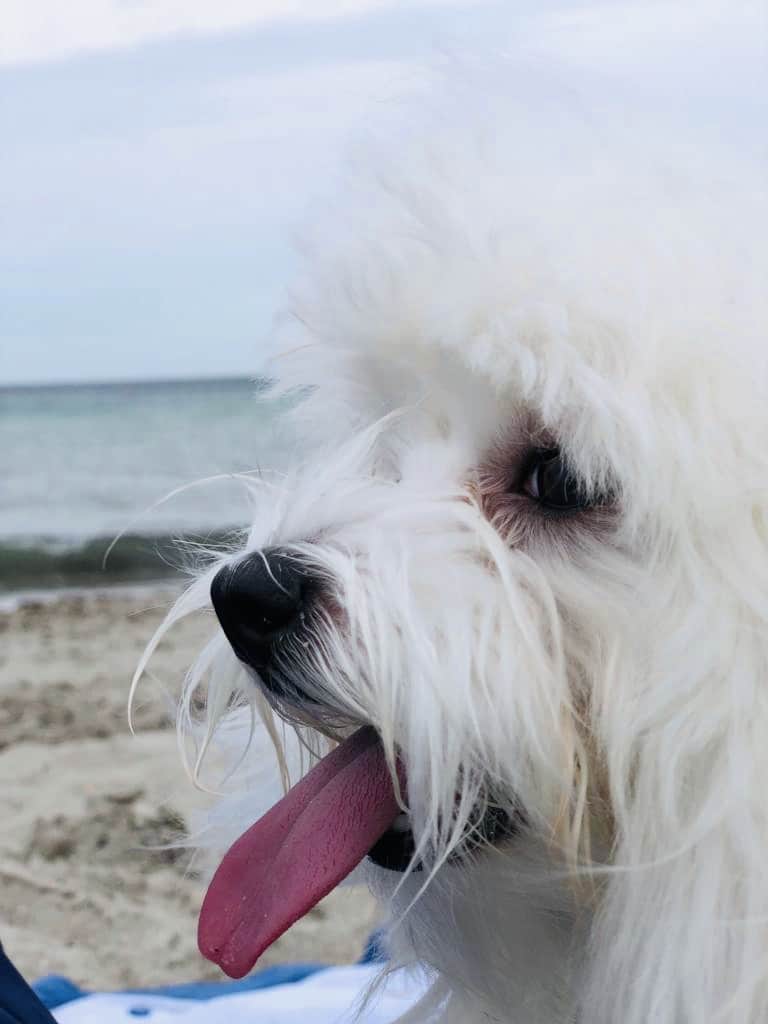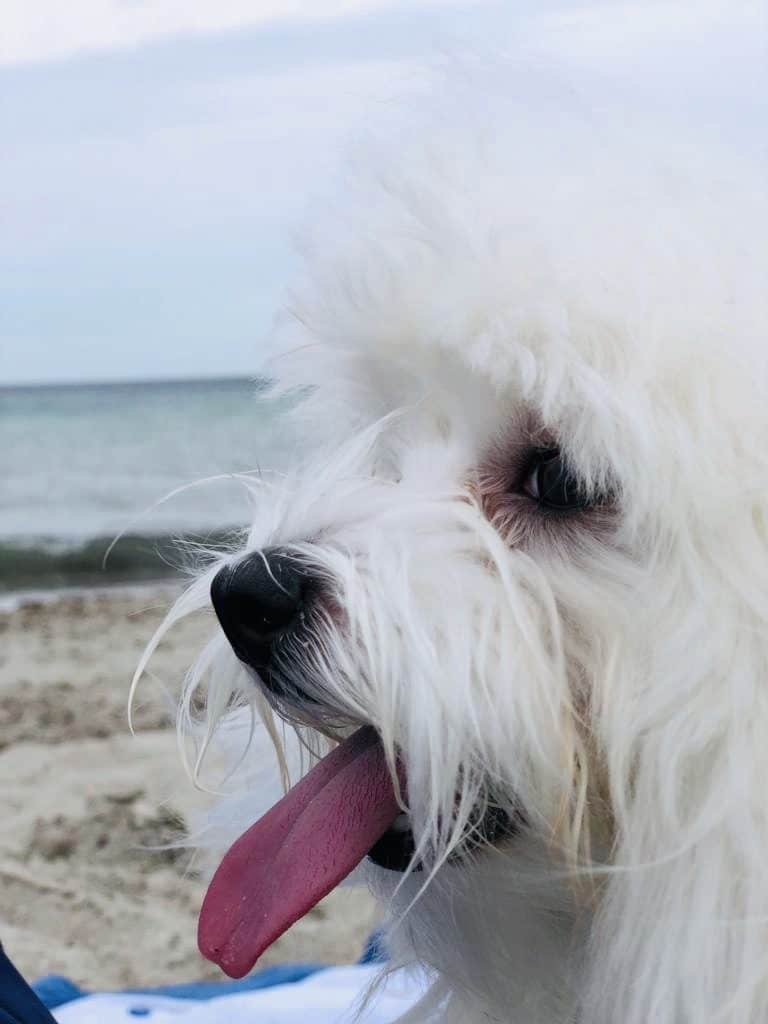 Do you know of any beaches that allow dogs? Share them in the comments below, so we can add them to our list!