Traveling can really change you for the better and these travel quotes really make me look forward to post pandemic trips. Are you also seeking travel inspiration? Sometimes it's hard to put it into words how traveling makes you feel.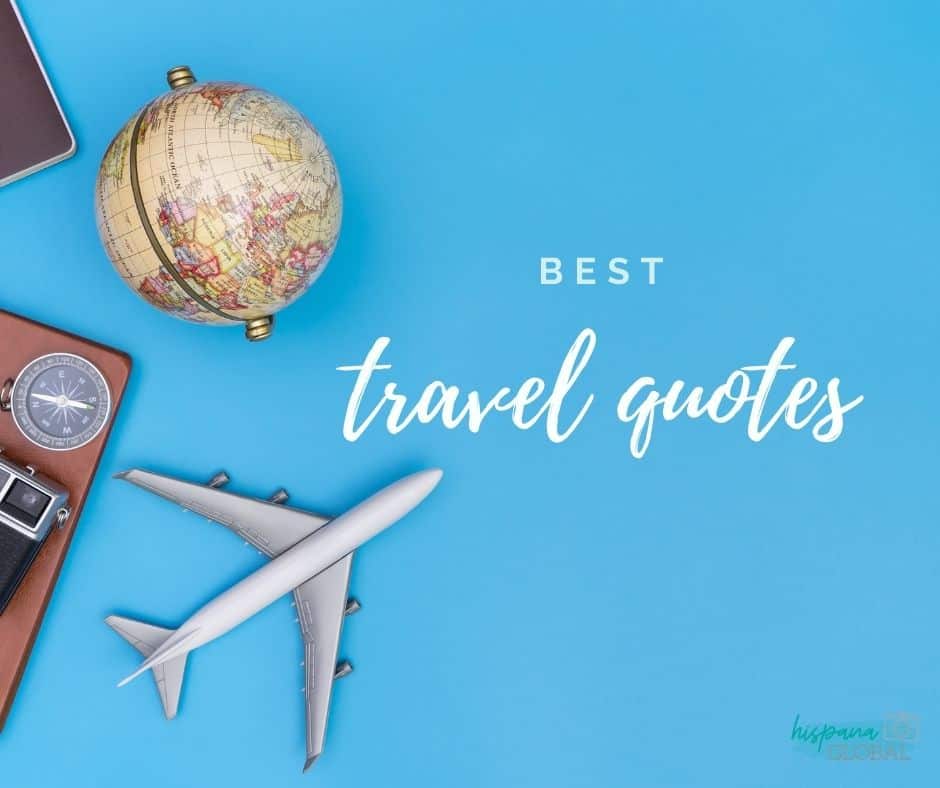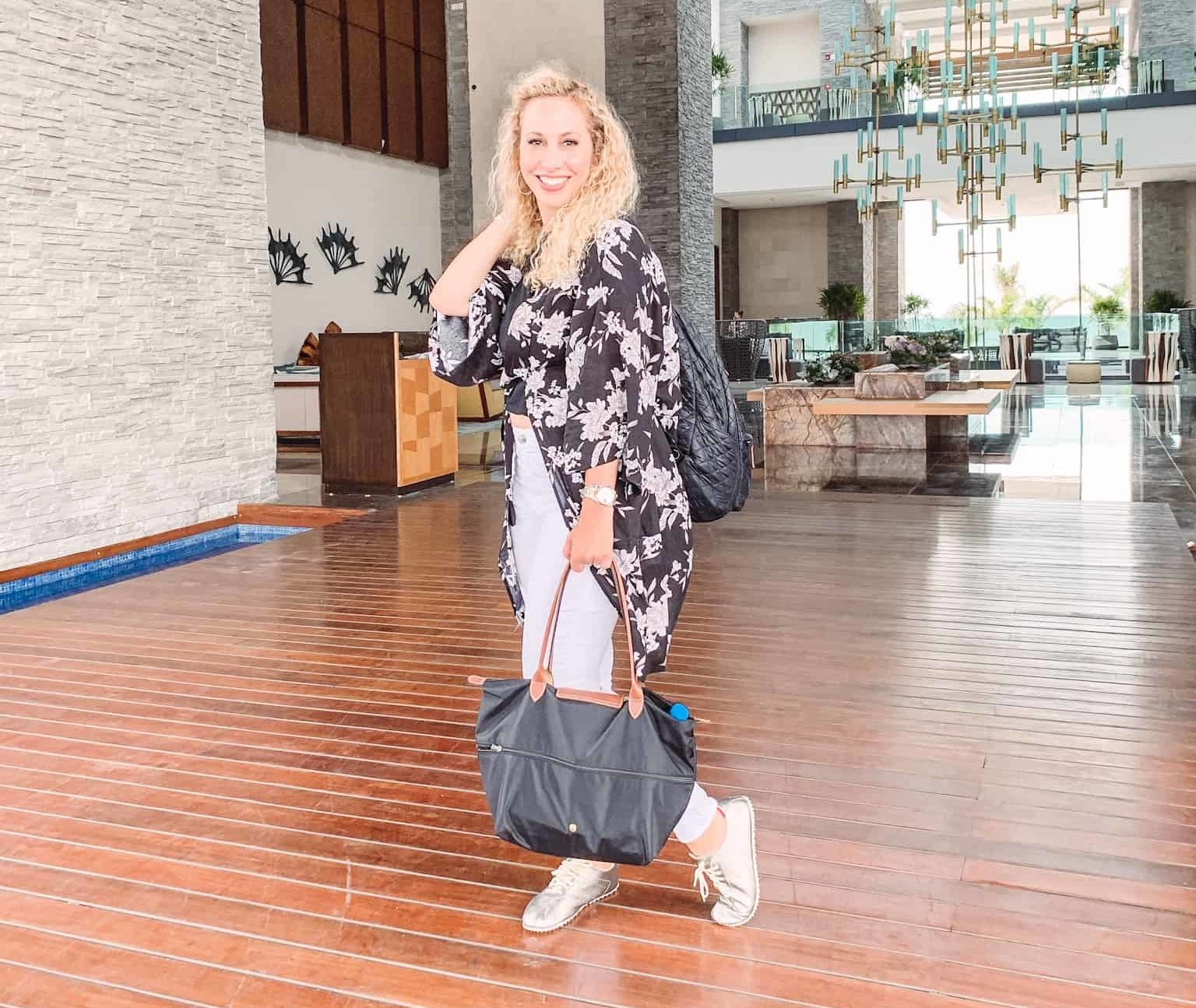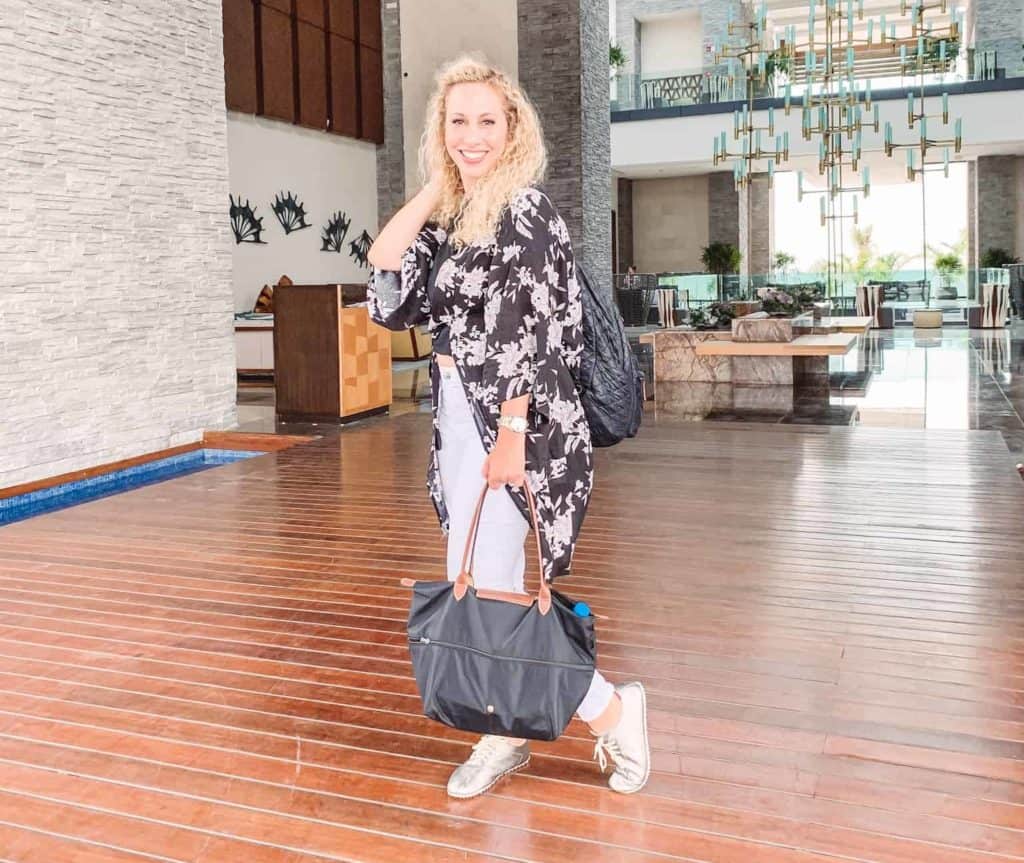 When it comes to the best traveling quotes out there, there are actually quite a few! I've rounded up the best ones, so you can start feeling inspired, whether you are planning a trip or simply dreaming about traveling once you feel safe to do so.
The Best Travel Quotes
Do you love to travel? Do you love to collect quotes? If so, check out some of the best travel quotes that I have saved over the years. Follow along as I share with you some of the best travel quotes on the Internet.
"Not all those who wander are lost." – J.R.R. Tolkien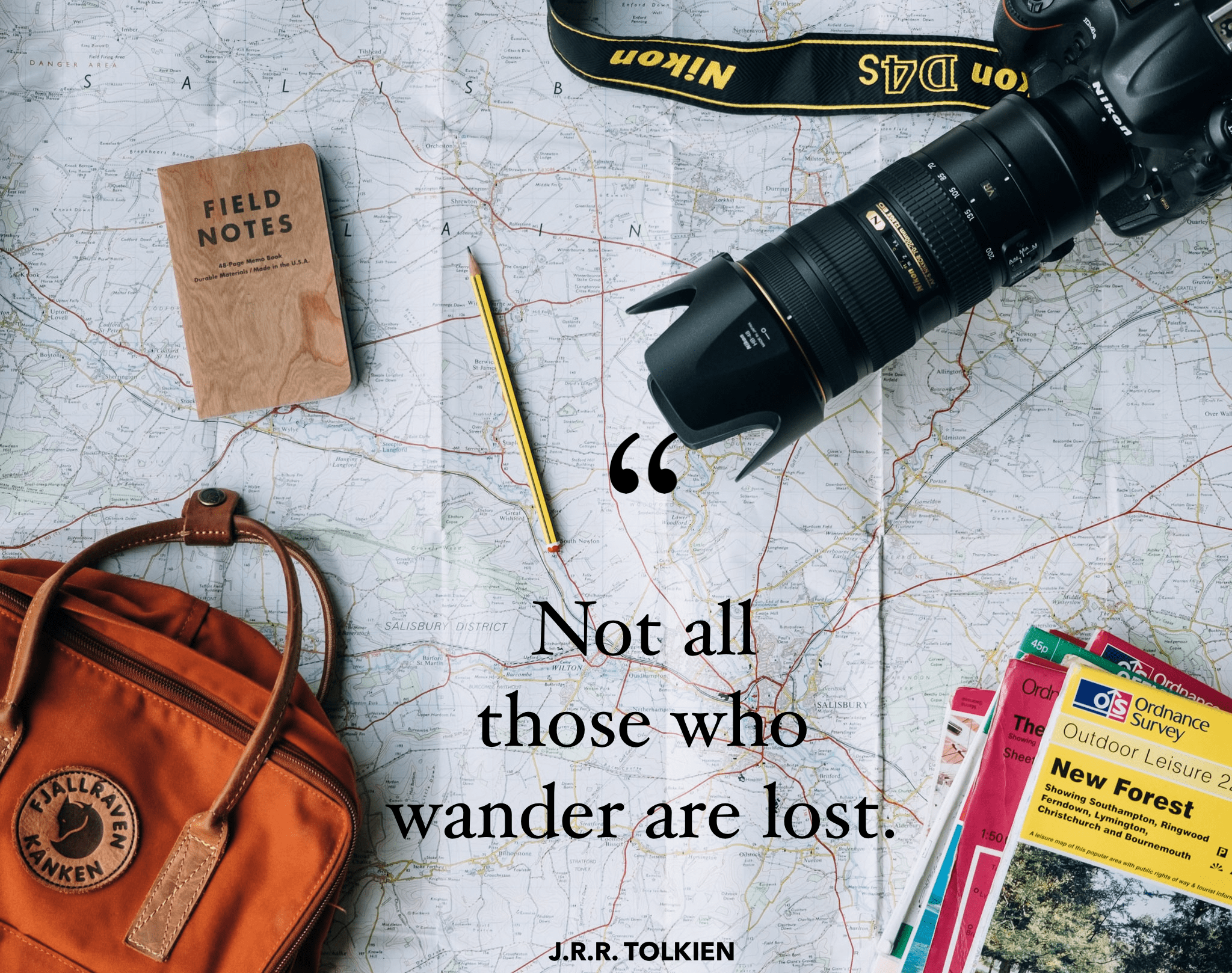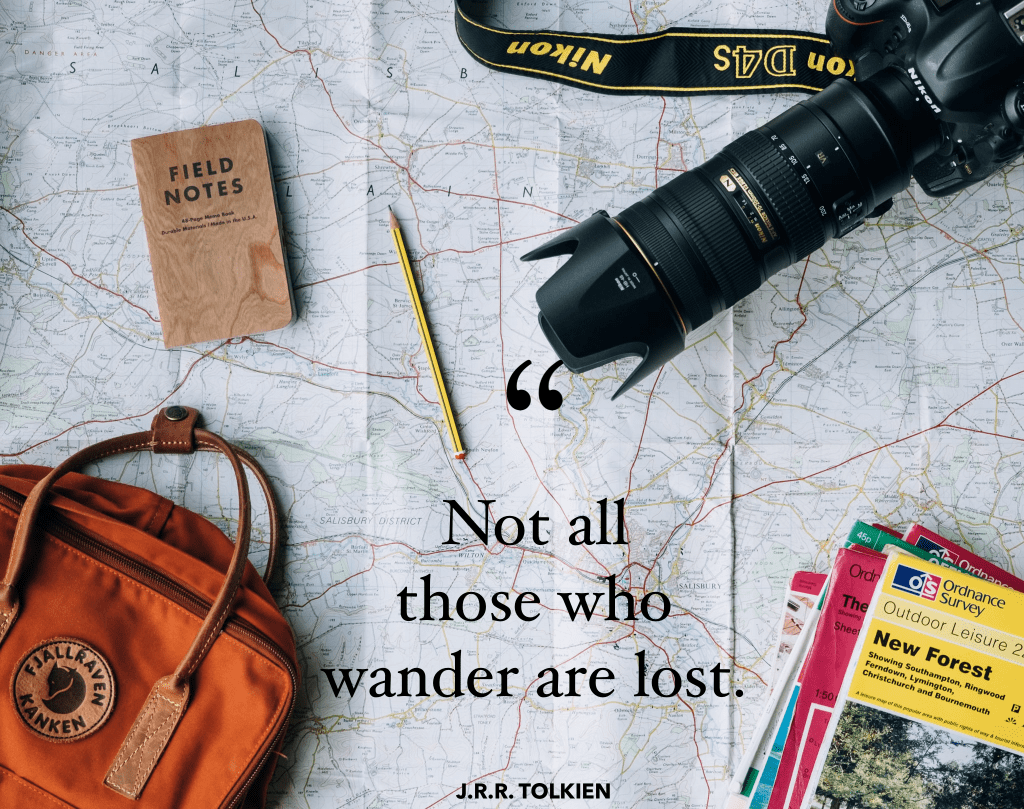 Traveling is one of the best things that can happen to a person. J.R.R. Tolkien believed that not all those who wander are lost and I can't agree with him more. Sometimes you just need some time to wander to truly figure out who you are and that surely doesn't mean that you are lost.
"Take only memories and leave only footprints." – Chief Seattle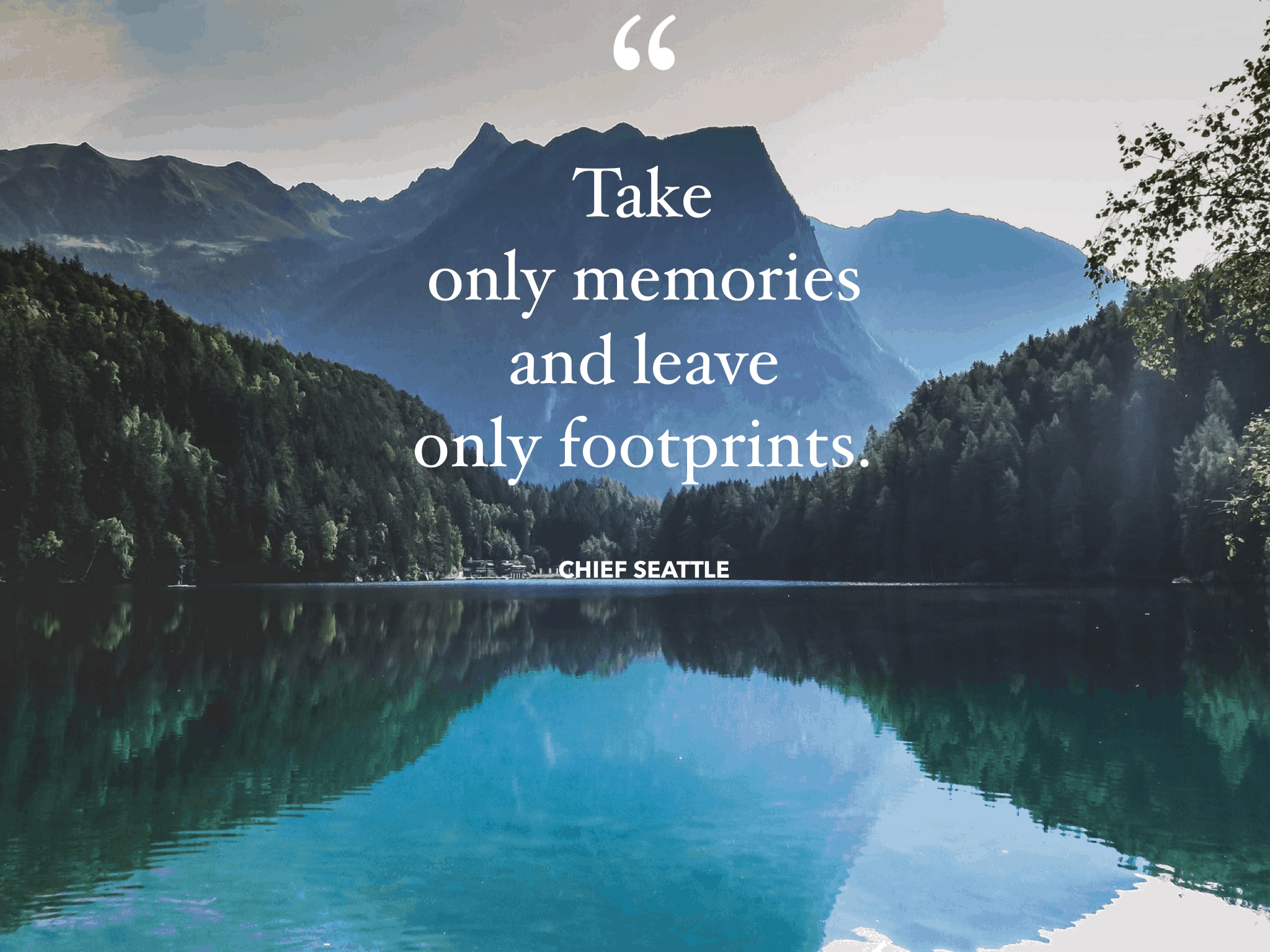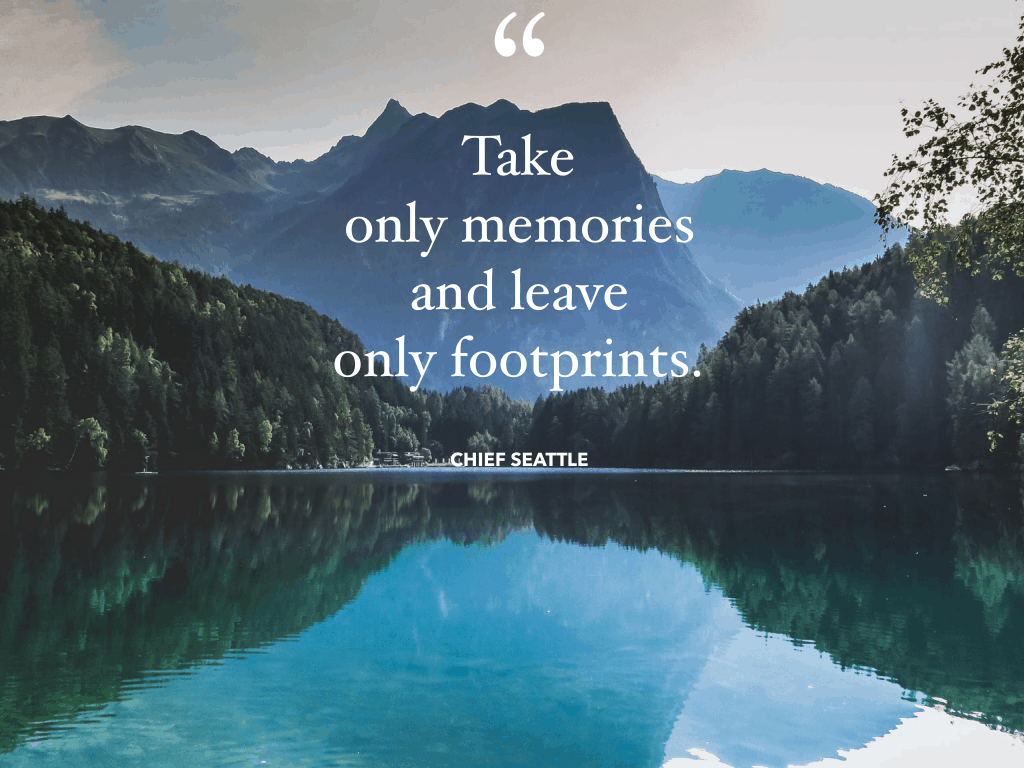 Think about this, when you are traveling somewhere, you don't want to leave anything there. This is an encouraging travel quote because it encourages you to make memories and not damage the environment. If you don't leave our planet in the best condition possible, it won't be there for our kids and grandkids.
"Travel makes one modest, you see what a tiny place you occupy in the world." Gustave Flaubert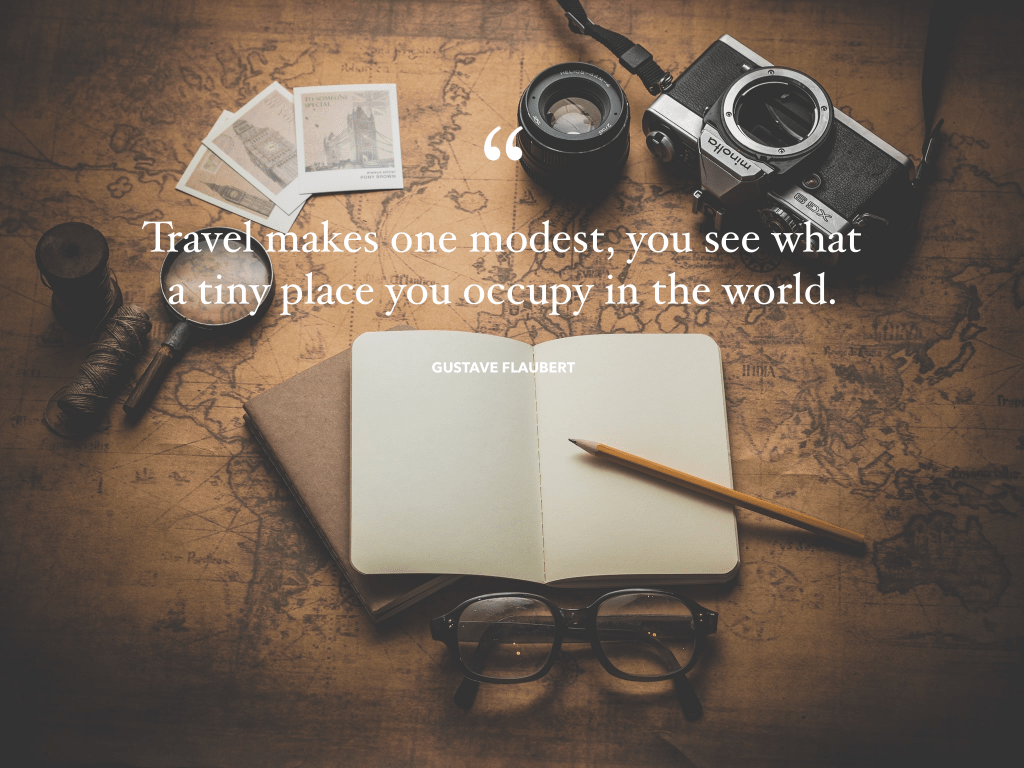 It's easy to think that you make up a large part of the world. However, the bottom line is that you only occupy a tiny place in the world. Travel really makes you understand what part of the world you occupy. I love this quote and what it brings to the travel quote table.
"Traveling – It leaves you speechless, then turns you into a storyteller." – IBN Battuta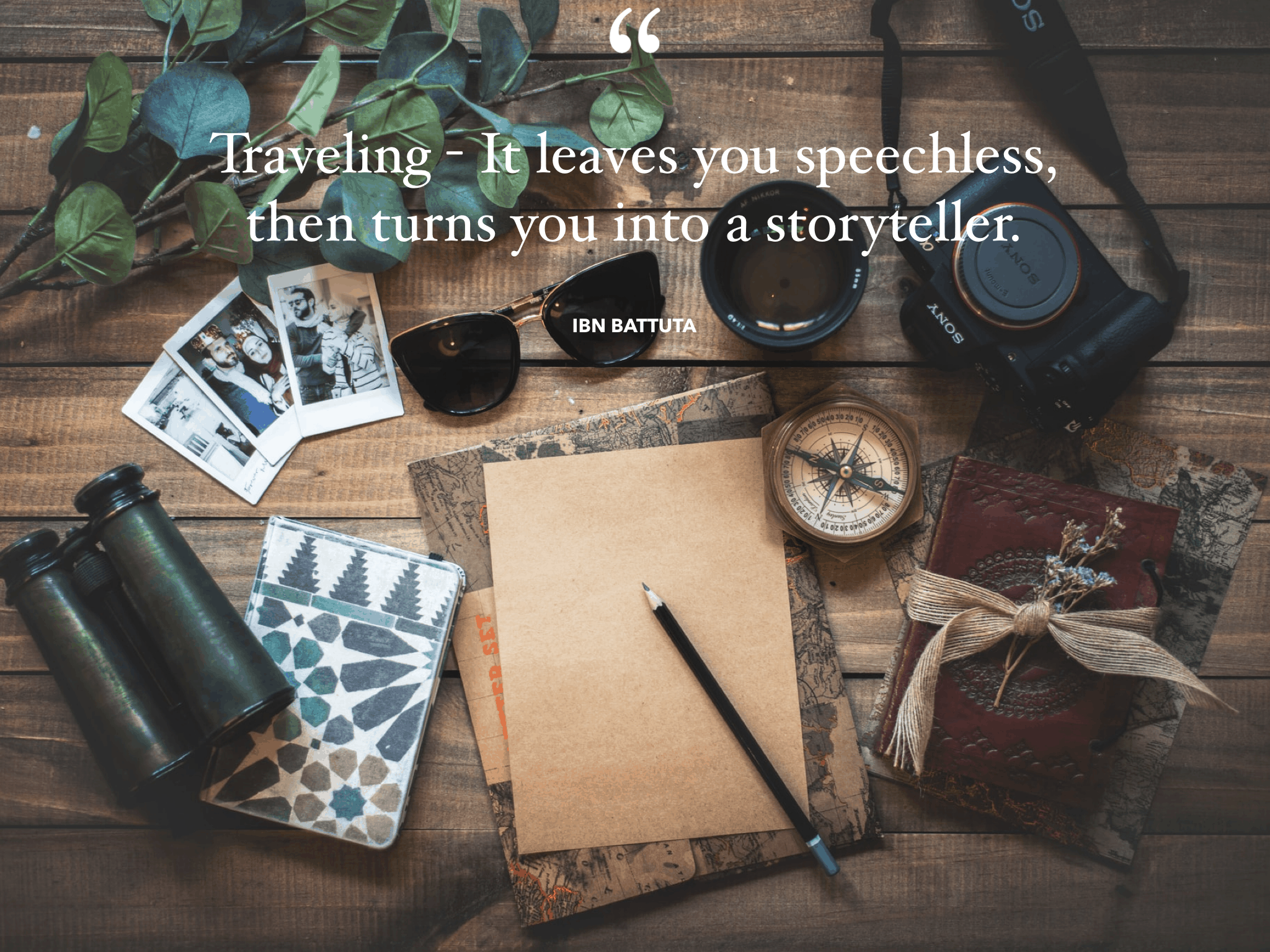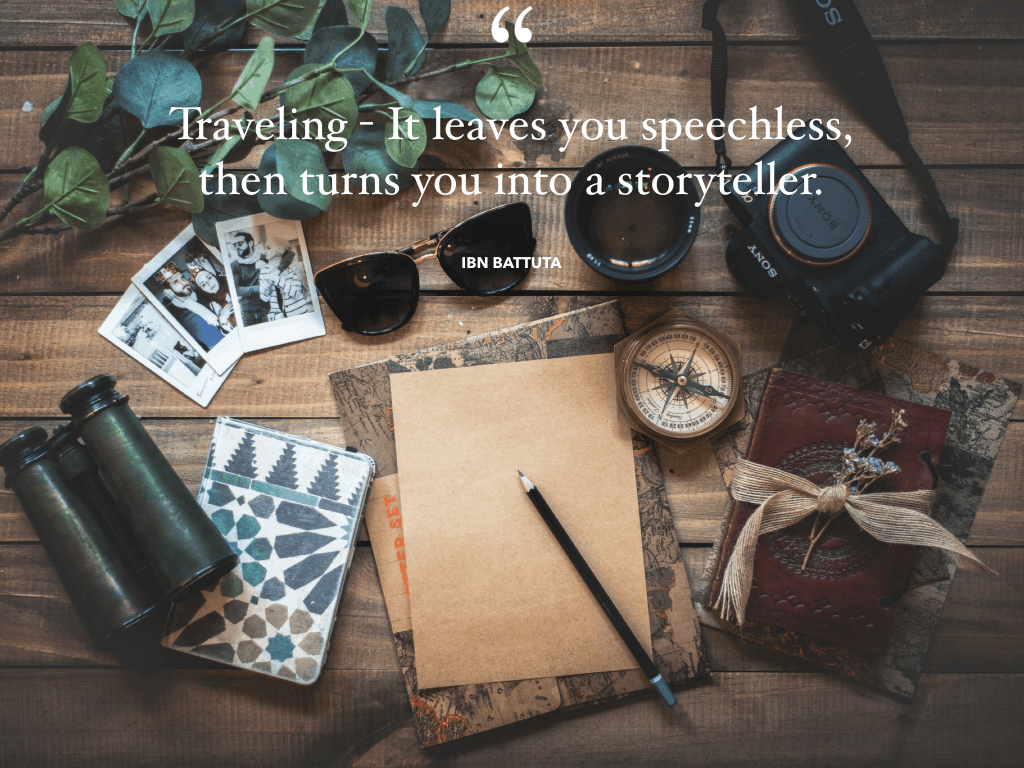 There is no doubt that traveling turns you speechless at first. Once you become a world traveler, it truly turns you into a storyteller. You'll be able to tell the world of your adventures and more. This is one of the best travel quotes because it truly sums up the power of travel. Travel truly inspires you to become a storyteller.
"Life is either a daring adventure or nothing." – Helen Keller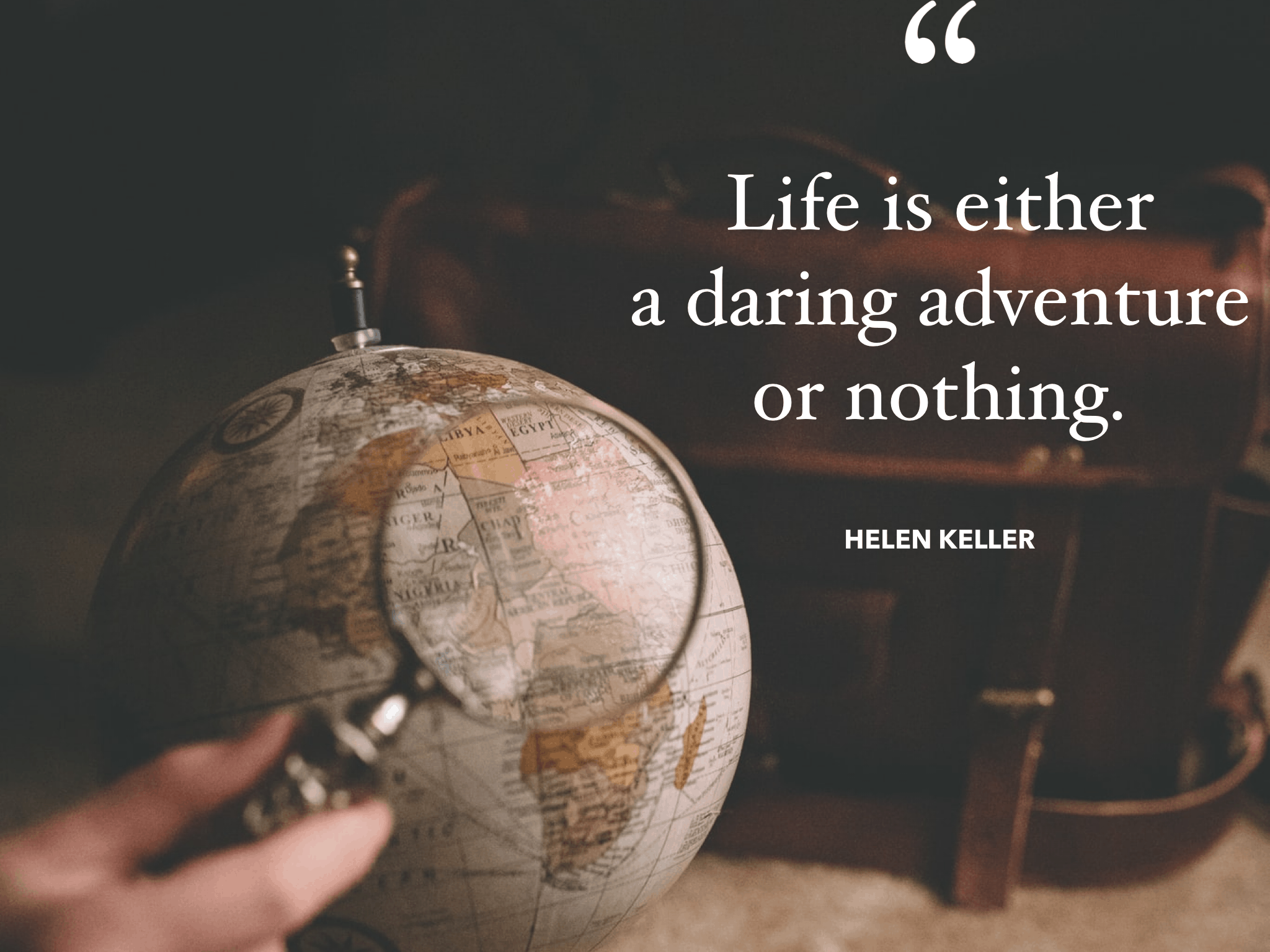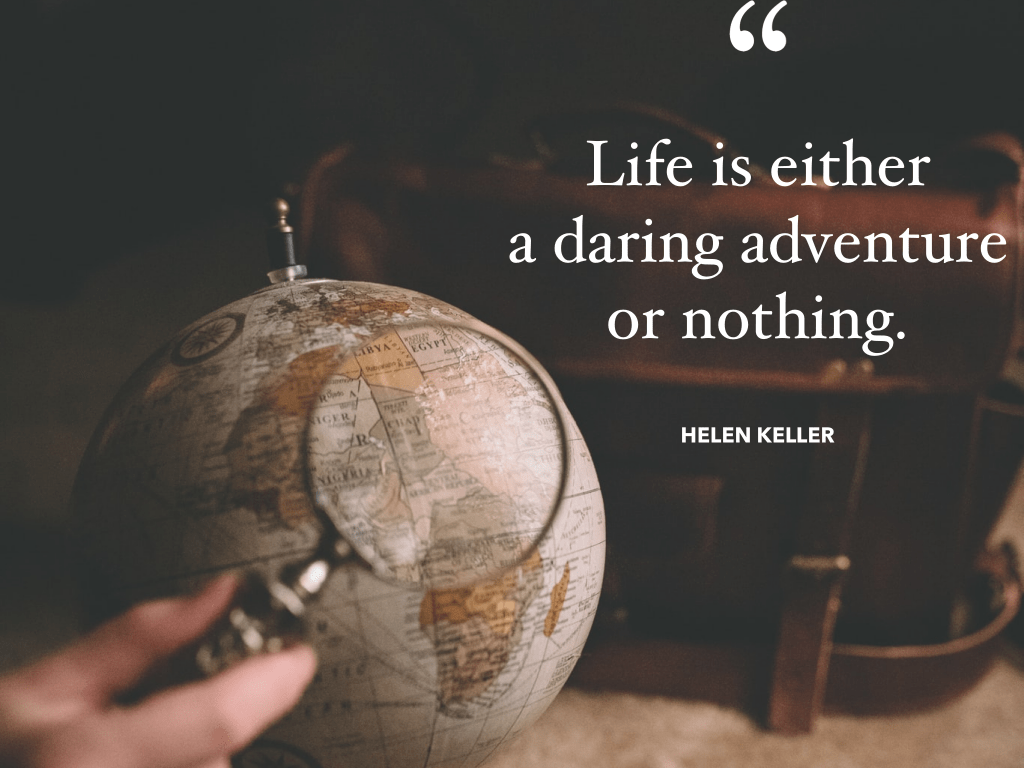 Traveling brings new adventures, experiences and knowledge. That is why travel makes us feel so alive. Helen Keller reminds us that life is truly a great adventure and inspires us to take risks, to have different experiences and to be bold. She overcame great adversity and this quote always inspires me to step out of my comfort zone.
What are some of your favorite travel quotes to share? I'd love to hear about your travel adventures and what has inspired you!
Travel tips