The Simpsons fans can get a real taste of Springfield at Universal Orlando Resort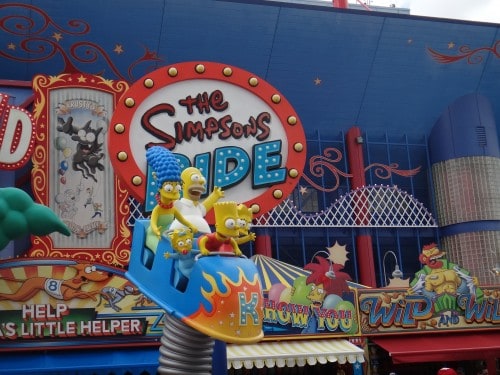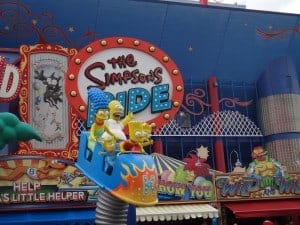 The Simpsons fans have more reasons than ever to rejoice.  Springfield, the hometown of the beloved animated family, has come to life and is now open at Universal Orlando Resort.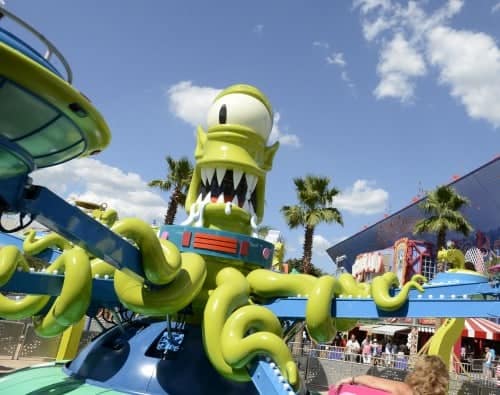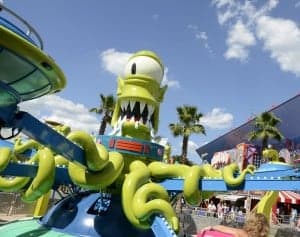 A few weeks ago I was able to get a sneak peek at Springfield and all I can say is that it will be a dream come true for millions of The Simpsons fans. Anchored by the mega-attraction, The Simpsons Ride, the newly-themed area includes iconic eateries and knick-knack nooks from the hit animated series, The Simpsons, and an all-new outdoor attraction based on the show's "evil" alien duo, Kang & Kodos.  Guests may even run into Chief Wiggum (if he doesn't run into them first).
Real food inspired by The Simpsons
The Simpsons have all over the world and when they visit the new Springfield area, they'll be able to get a real taste of what the animated series' characters would eat. For example, you can try a real Krusty Burger, although the chefs at Universal Orlando tried to make it as tasty as possible. When you visit Moe's Tavern, you have to try the famous "Flaming Moe".
If you're a doughnut lover and don't mind the extra calories, don't miss a Homer-sized helping of donuts at Lard Lad.
Other activities you can enjoy while visiting Springfield
Universal Orlando Resort's newest attraction allows fans to:
Get "embiggened" at the Jebediah Springfield statue
Enjoy a "Taco Fresho" at Bumblebee Man's Taco Truck
Snatch the catch of the day at the Frying Dutchman
Get a slice that's "a-nice" at Luigi's Pizza
Hang out at Duff Brewery and enjoy a Duff Beer – brewed exclusively for Universal Orlando Resort
Go for an intergalactic spin on the area's new attraction, Kang & Kodos' Twirl 'n' Hurl
Meet Krusty the Clown and Sideshow Bob – Universal's two newest walkaround Simpsons characters
"I hope everyone has as much pure, irresponsible fun as we did writing the ride, signs and food menus. We raise our Flaming Moe's to ye," said James L. Brooks, Executive Producer, The Simpsons.
"When creating Springfield, we wanted to make guests truly feel like they're part of the record-breaking animated show," said Mark Woodbury, President, Universal Creative. "Now fans can become part of The Simpsons family and step inside the same places Homer and his family visit on a regular basis."