Easter Homemade Edible Playdough DIY
Peeps edible playdough is a fun and creative activity, perfect for Easter and Spring . Three ingredients and about five minutes are all it takes to make this beautiful and yummy Peeps playdough.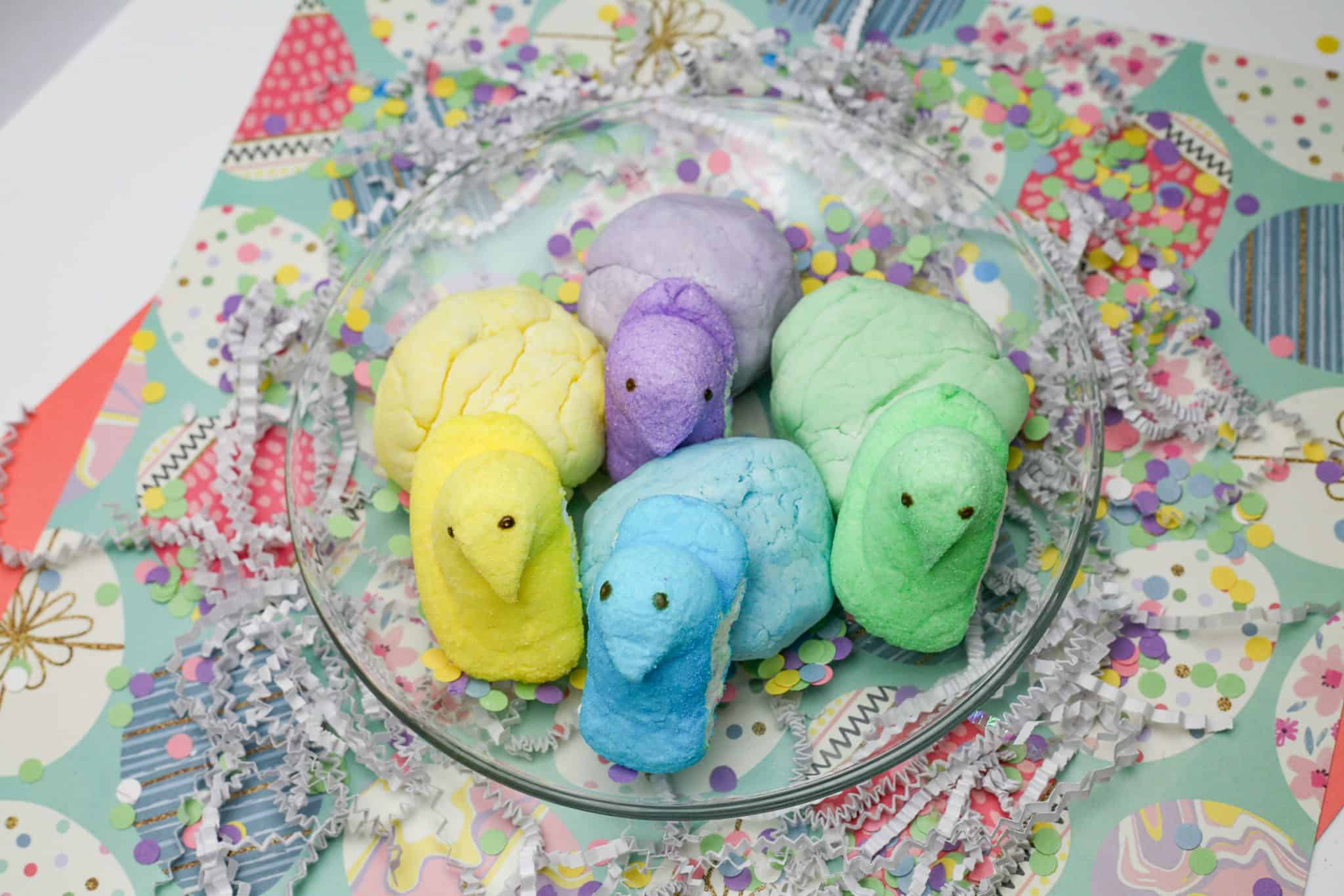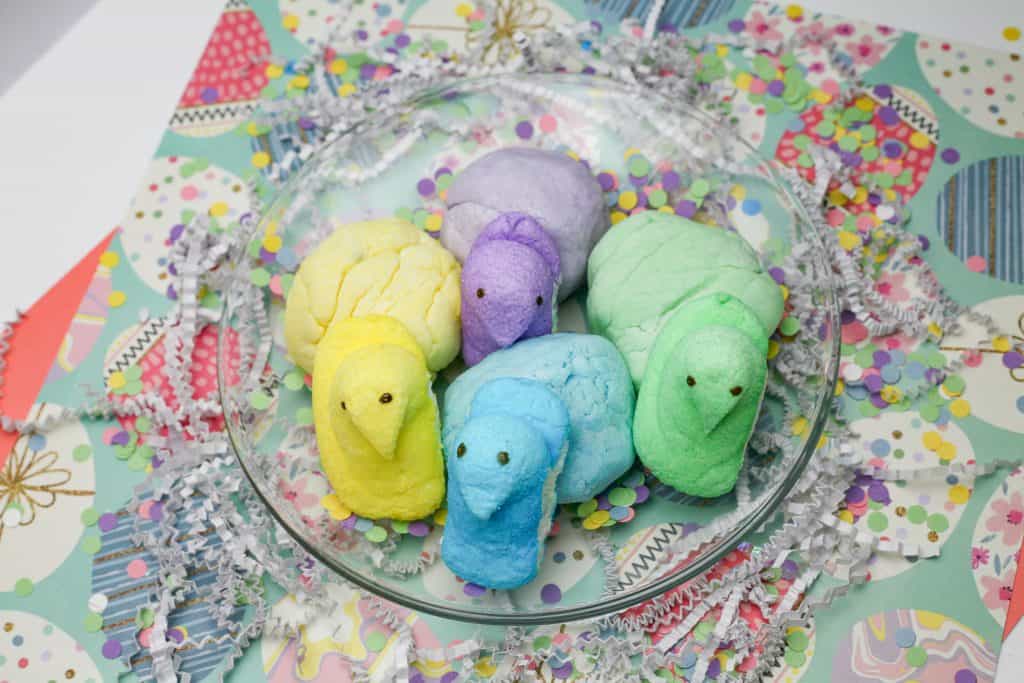 You will have tons of fun letting your child/children make it and later create different shapes. The best part of all? It's ok if little ones nibble on it!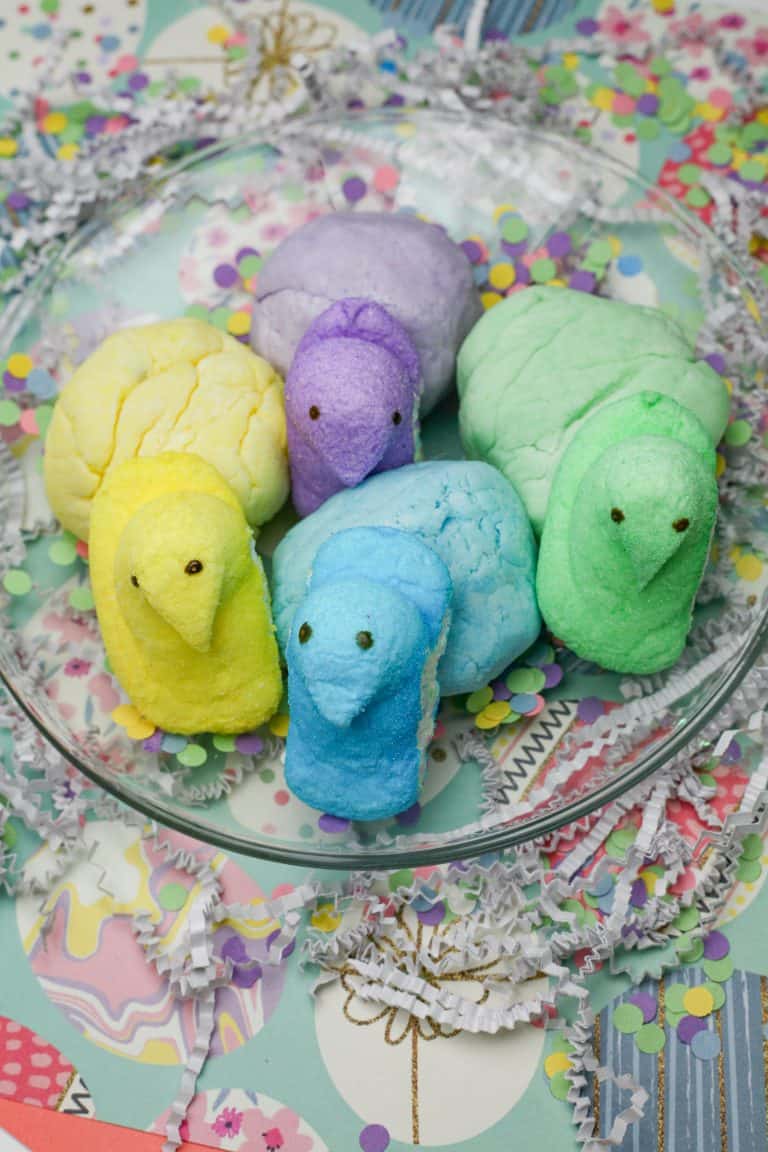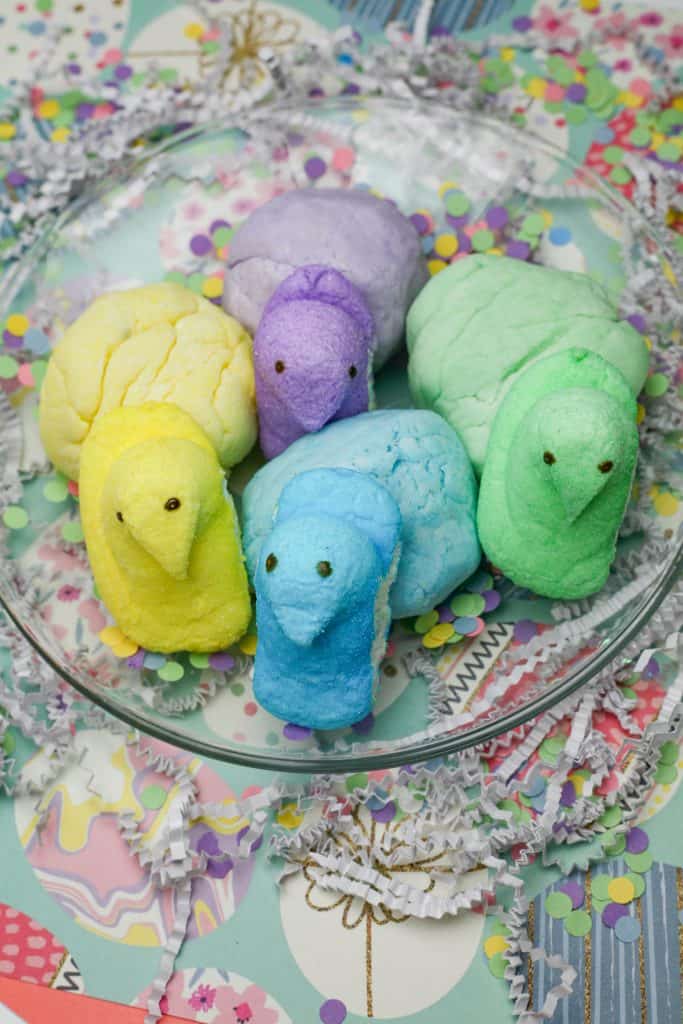 Plus, this activity is very affordable as Peeps are pretty cheap to snag at any mass retailer.
Peeps Playdough
You either love or hate peeps. No matter what side of the fence you stand on, we all can agree on how easy this DIY Easter activity is.
Fun dough, play doh, whatever you call it, this DIY Easter playdough activity is a blast.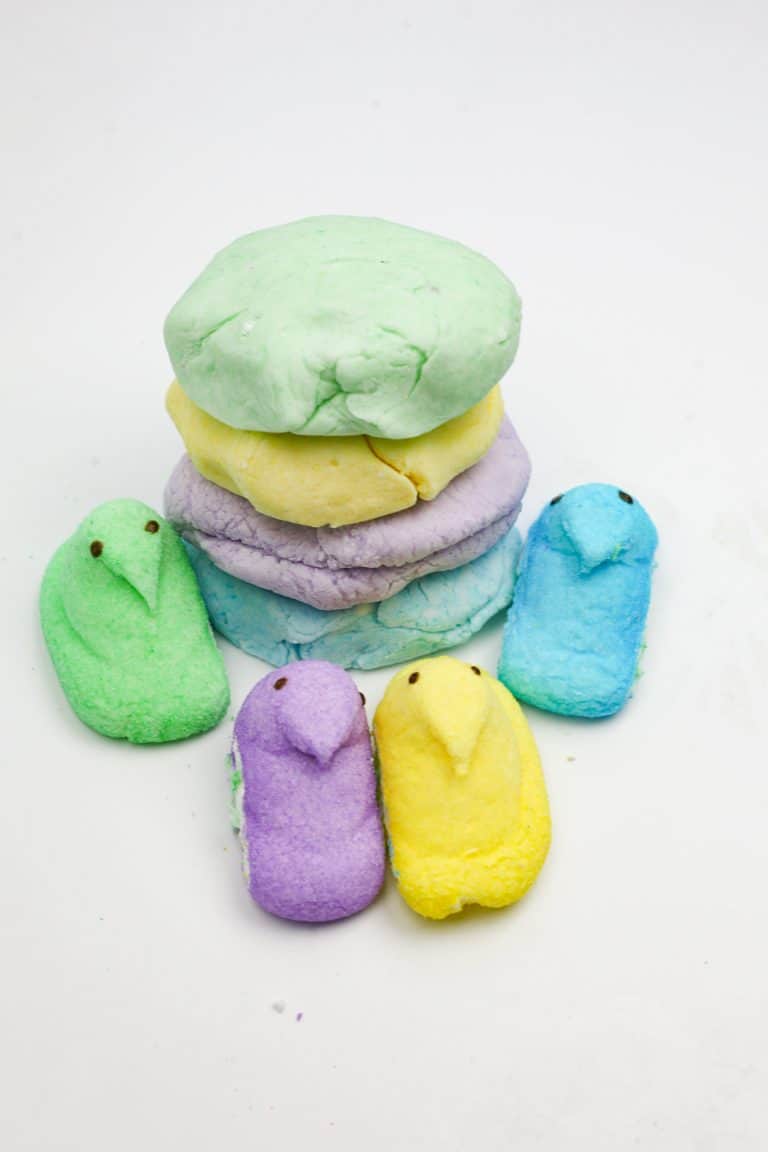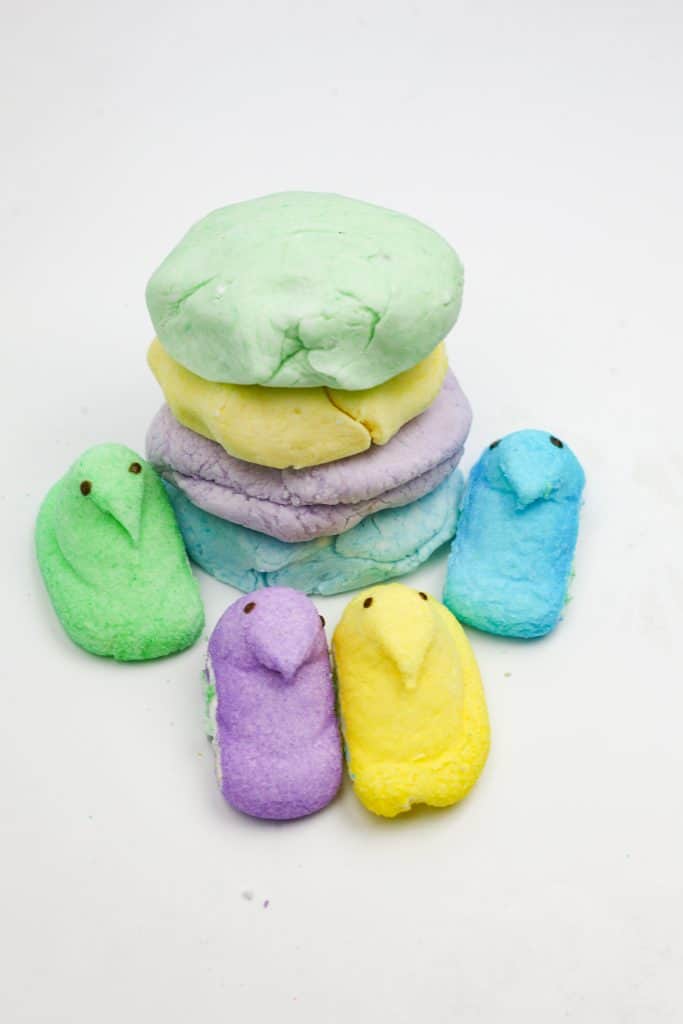 Why Make Easter Edible Playdough
Three ingredients

Affordable to make

Quick

Hours of fun

Safe for little kids to eat

Colorful homemade playdough
Ingredients
Peeps – Reach for any color or flavor of Peeps! It's fun to do a few different colors, so they have variety!
Powdered Sugar – You need to make sure it is powdered sugar, as regular granulated sugar will not work.
Coconut Oil – Other oils will work in this DIY recipe, but I find coconut oil to offer the best texture and tastes better.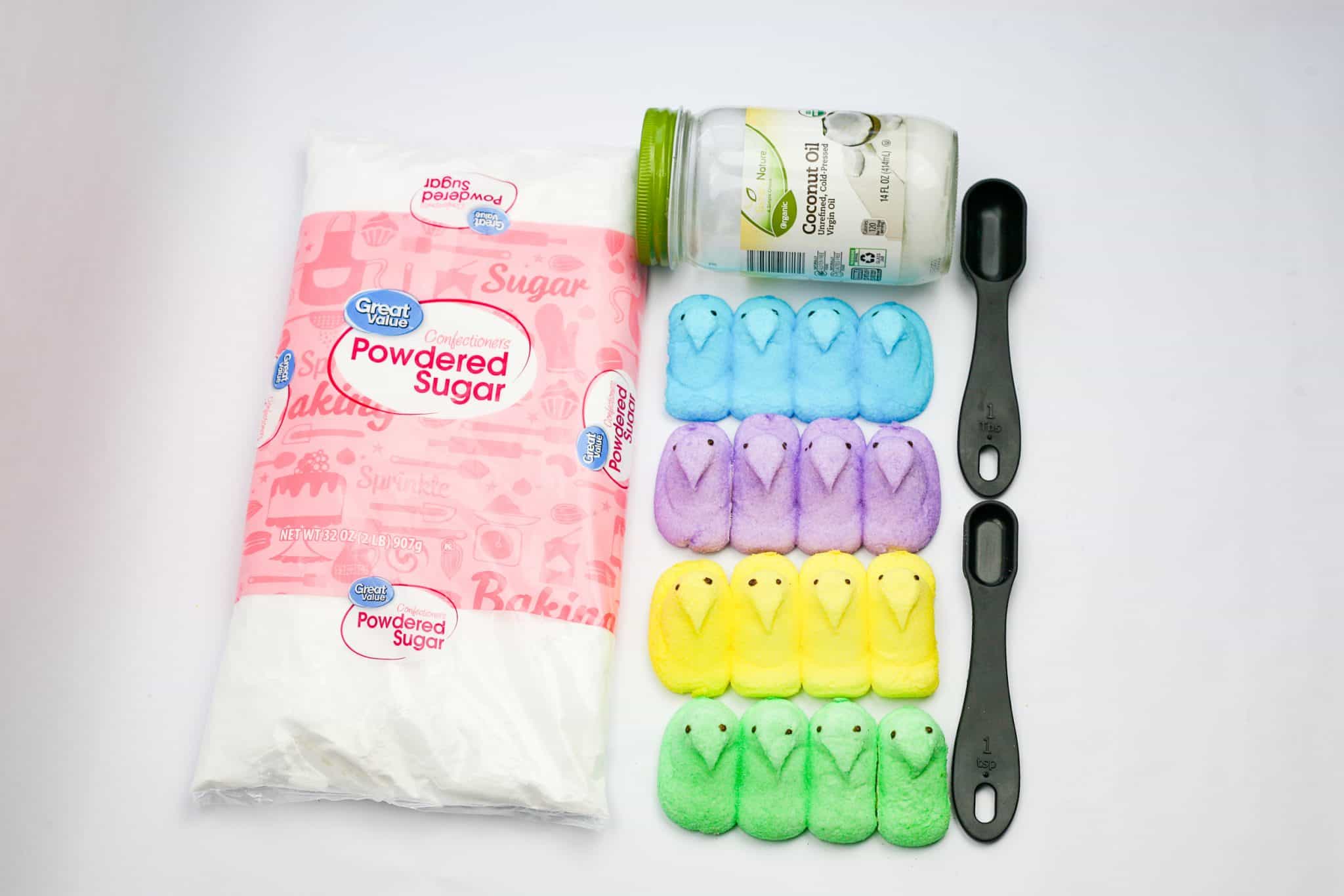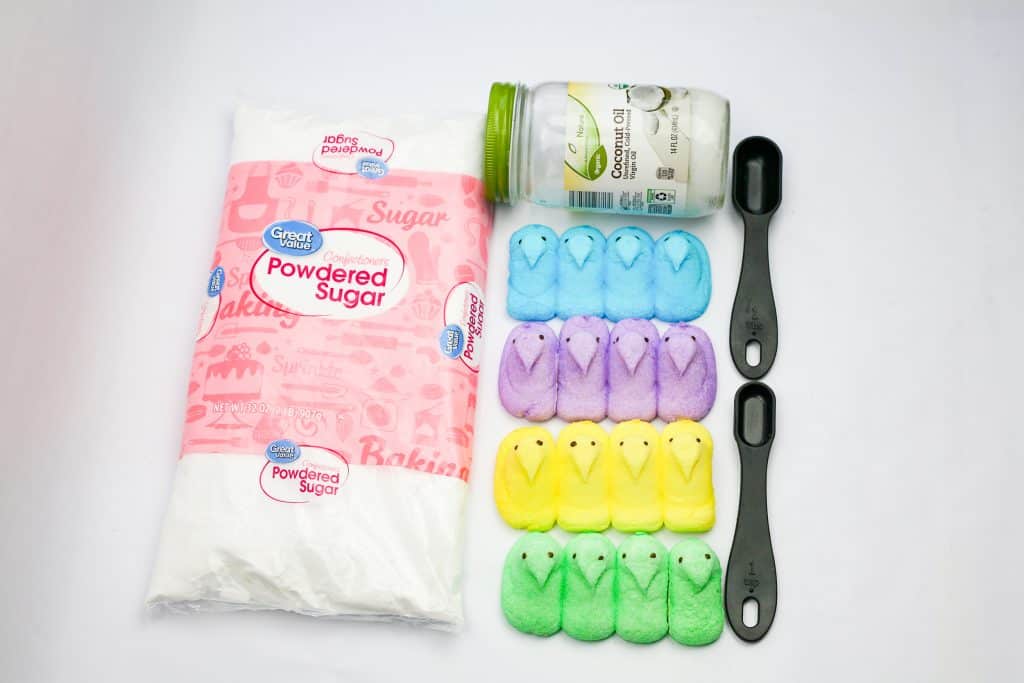 How to Make Peeps Playdough
The first step is placing oil and peeps in a microwave-safe bowl.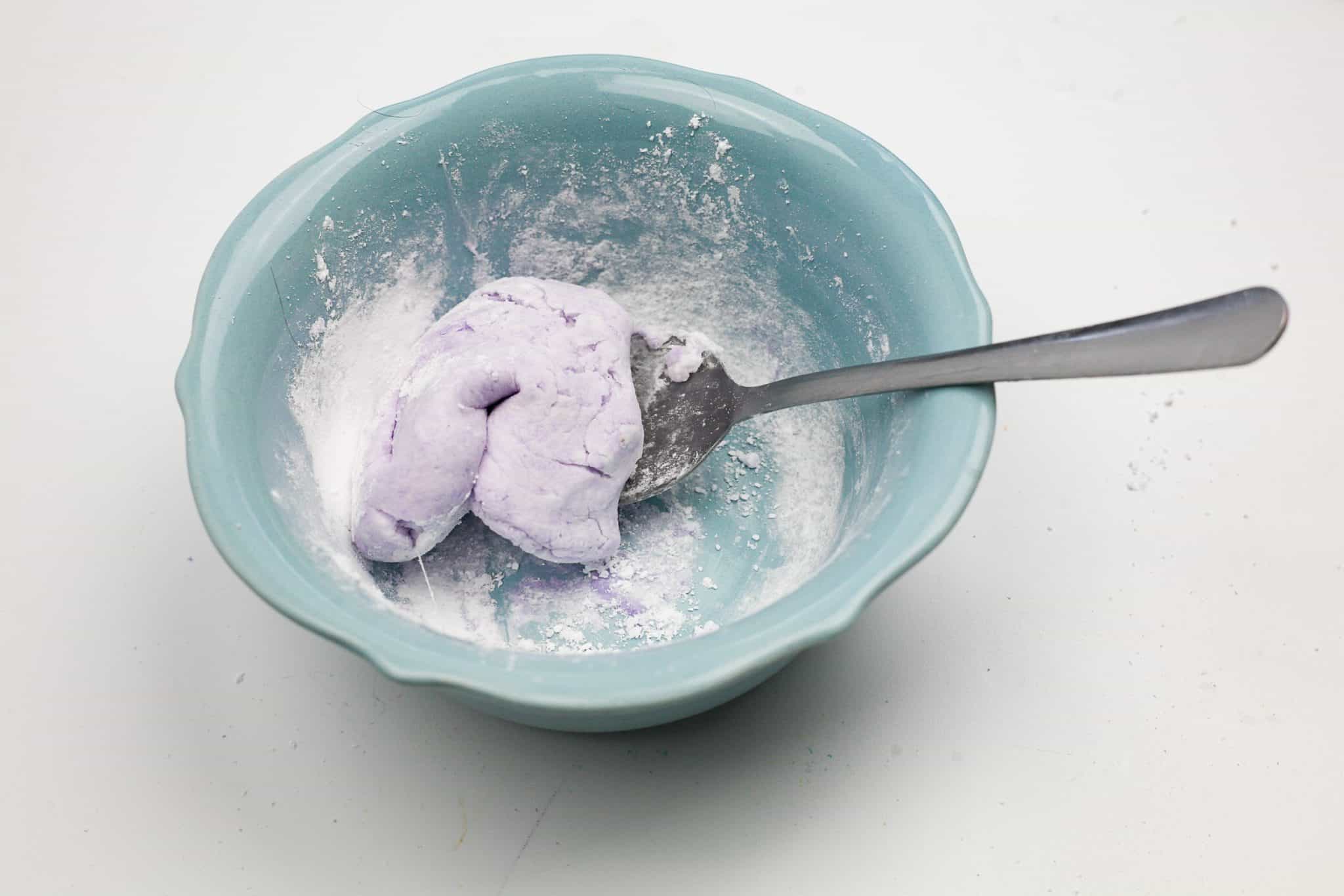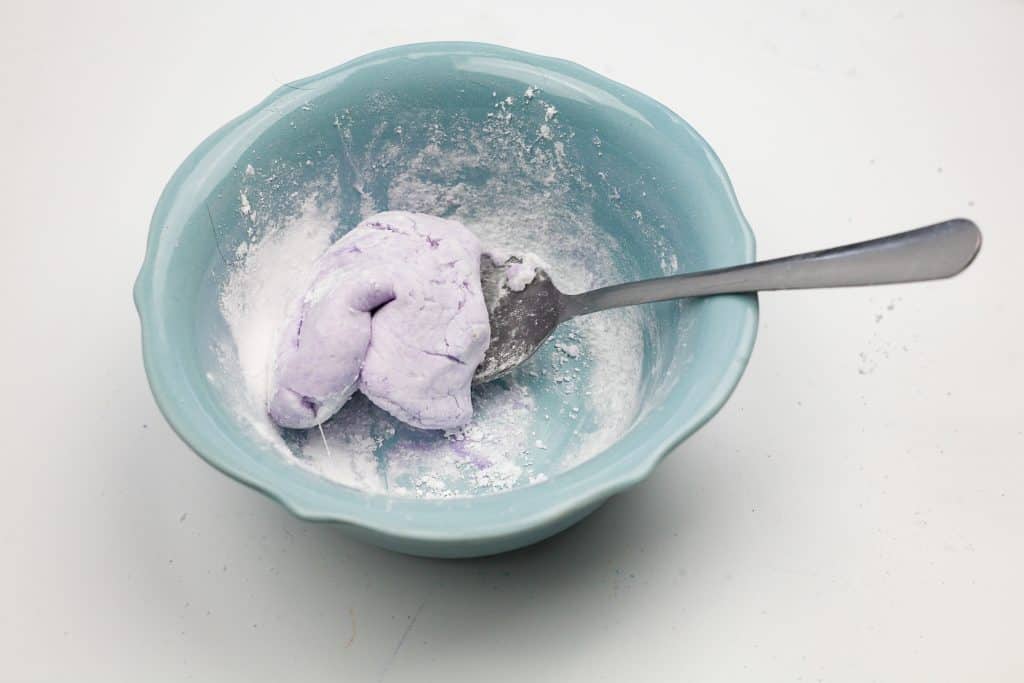 Next, heat for 10-15 seconds. Then remove from microwave.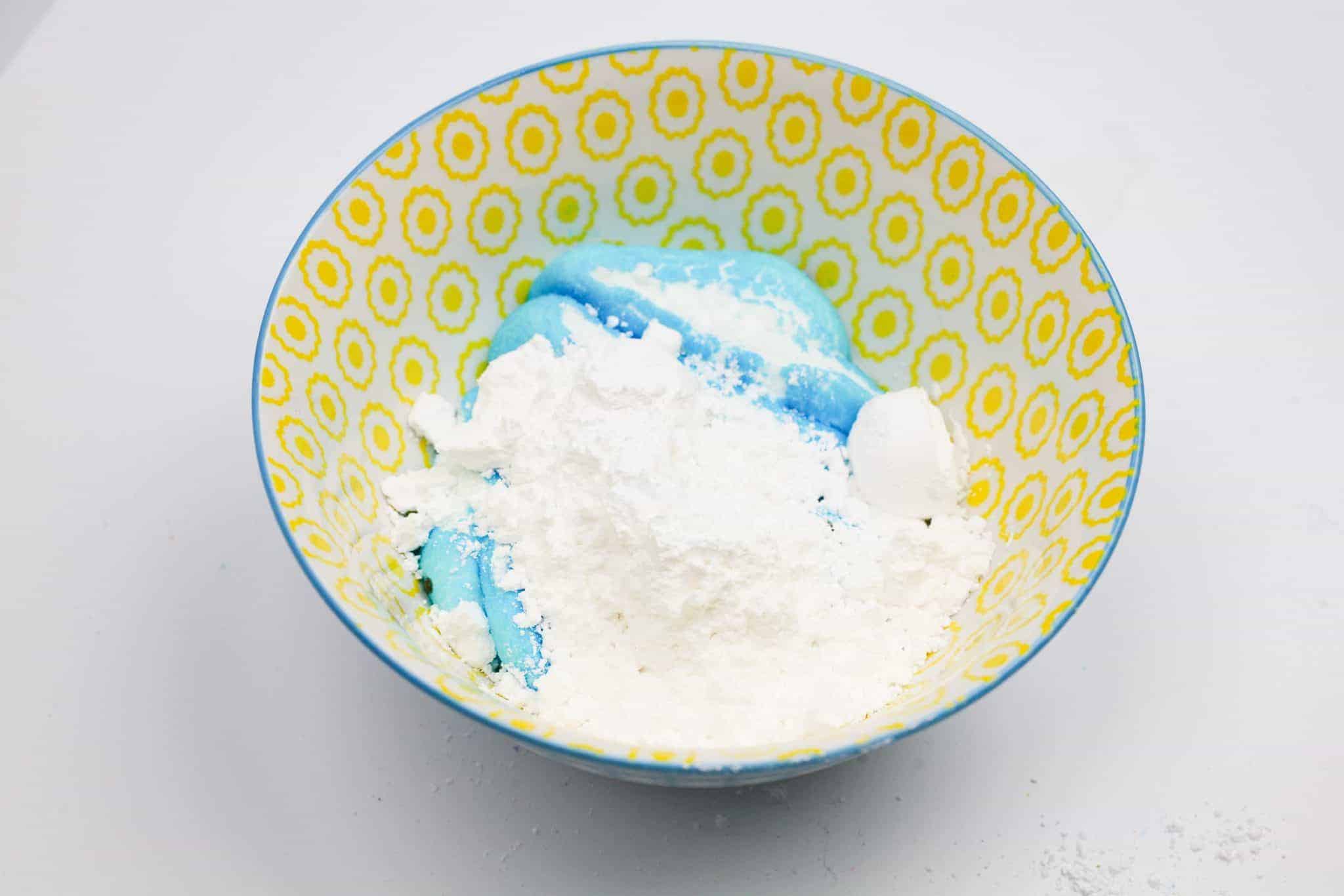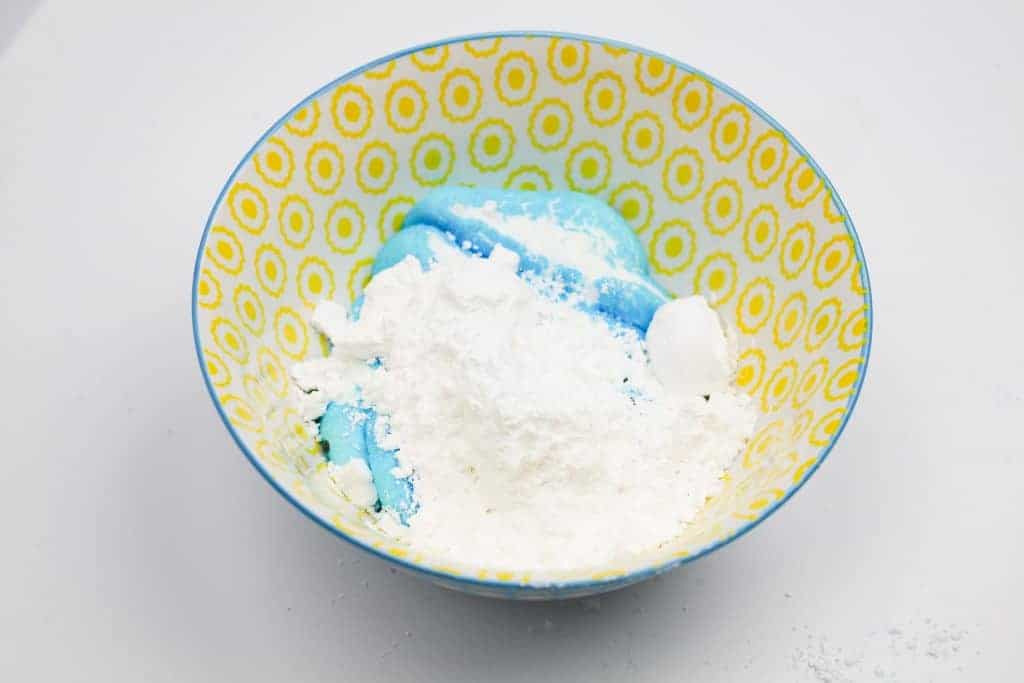 Add in your powdered sugar and mix until you begin to form playdough. This takes just 2 minutes or so to do.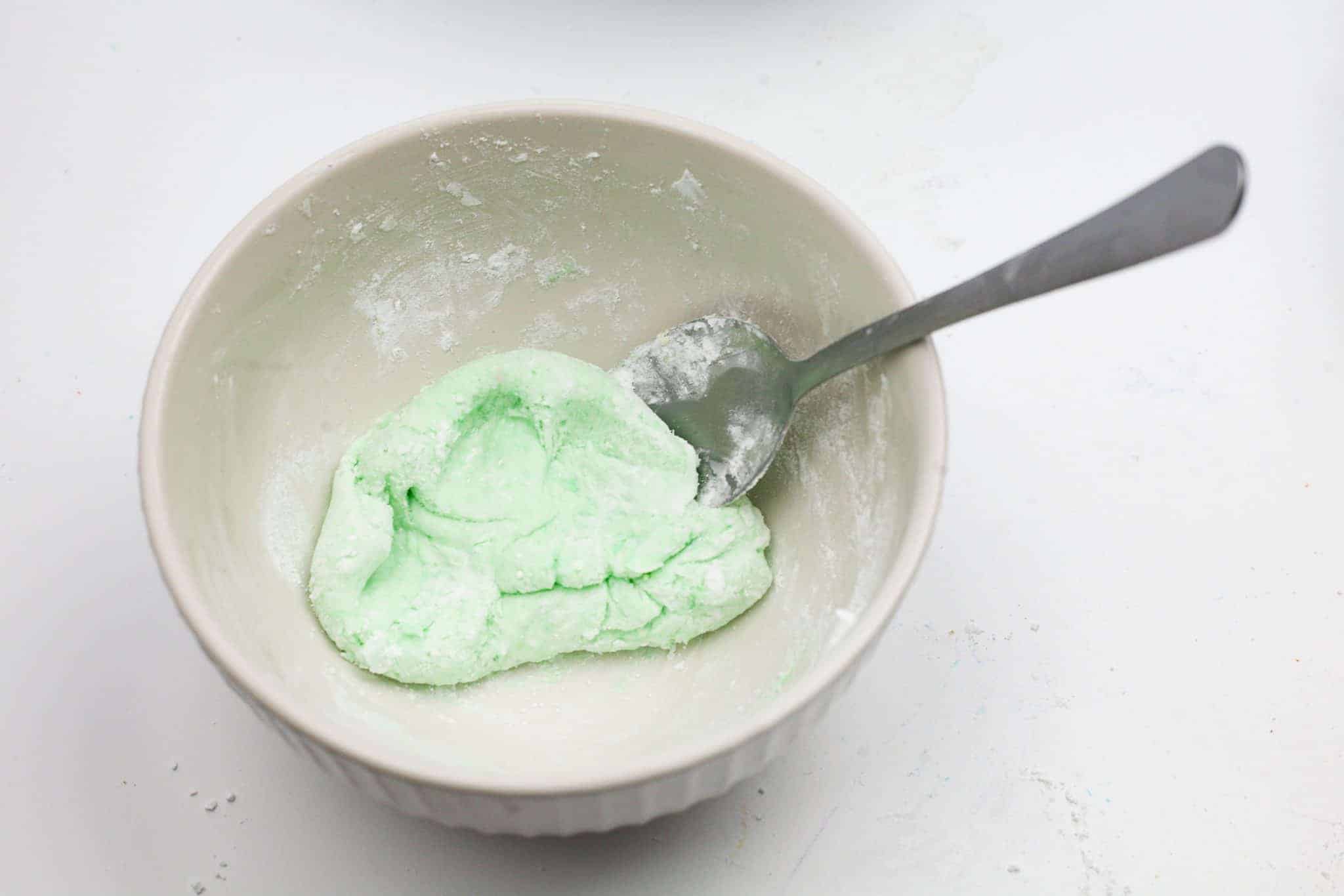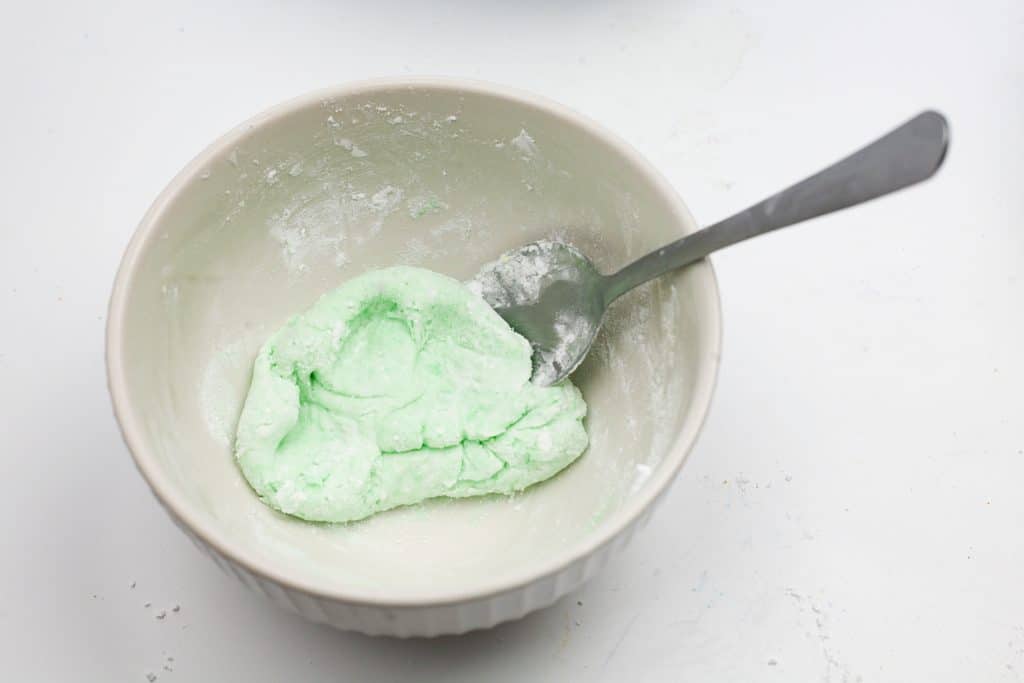 That's all it takes to make this easy playdough! Have fun and play away, and store it in an airtight container when you are ready to put it up.
Full directions and measurements are in the card below.

Easter Homemade Edible Playdough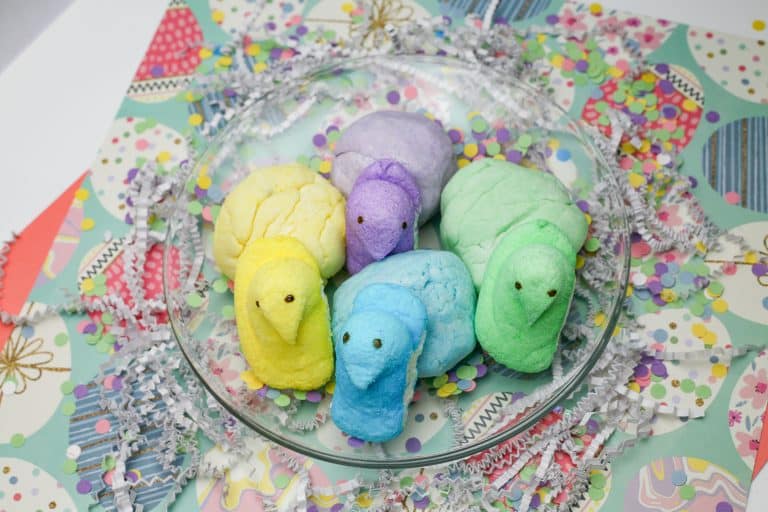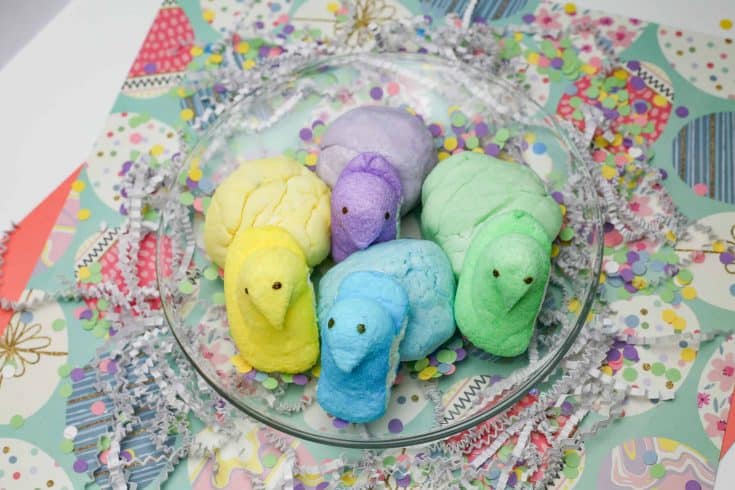 Materials
Peeps
Powdered sugar
Coconut oil
Measuring spoons
Instructions
Place 4 peeps with 1 teaspoon of coconut oil in microwave safe bowl.
Microwave for 10-12 seconds.
Add 4 tablespoons of powdered sugar.
Stir until blended well, approximately 2 minutes.
If sticky after blending, add powdered sugar until dough is no longer sticky.
When done playing, eat or store in a plastic bag. Dough will stay good for 3 to 4 days.
Is playdough edible?
You do not want to allow your child to eat the play doh you usually buy at the store. It is not edible.
That is why creating a safe play dough can be a great activity for toddlers. It allows a sensory activity that you can feel safe about.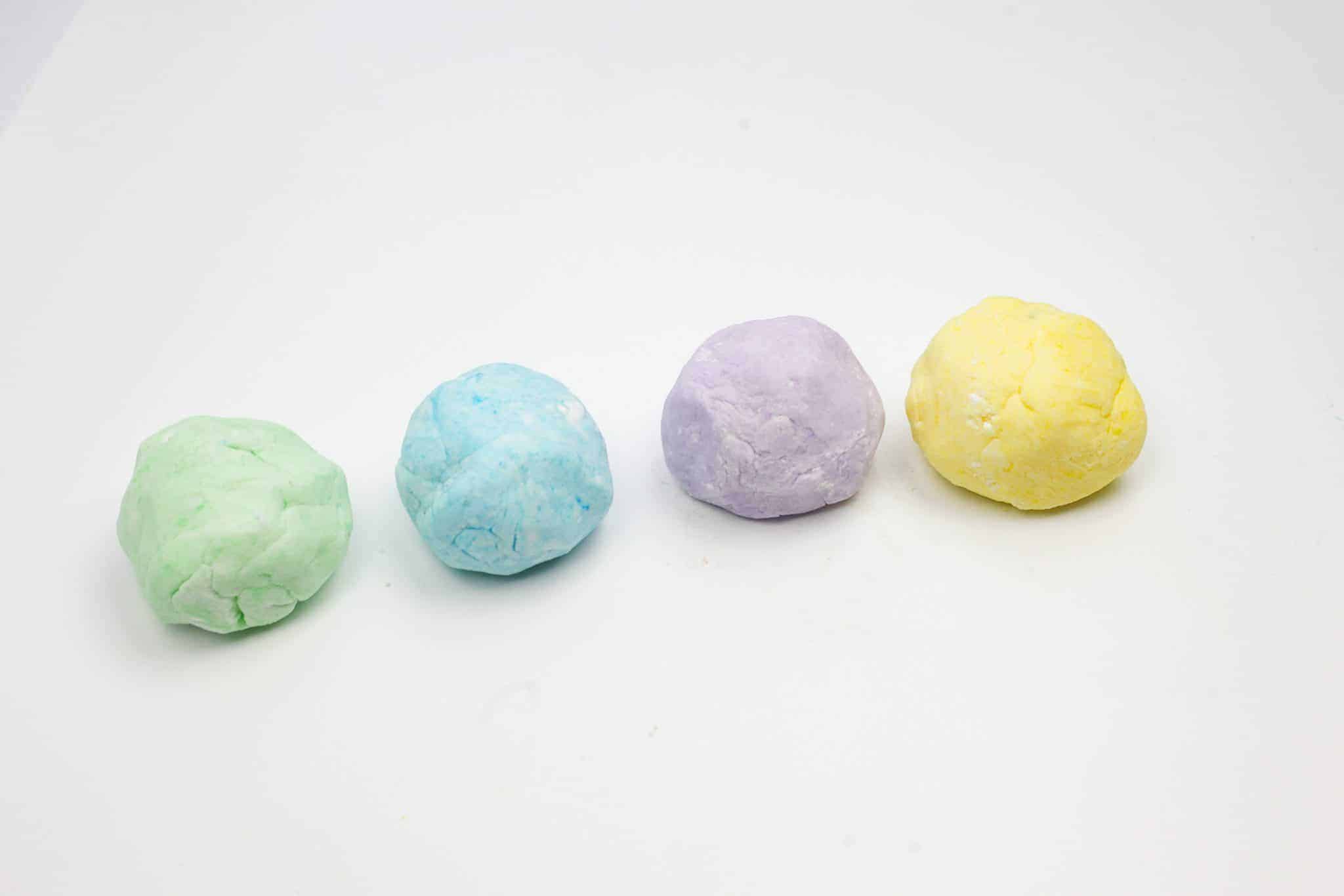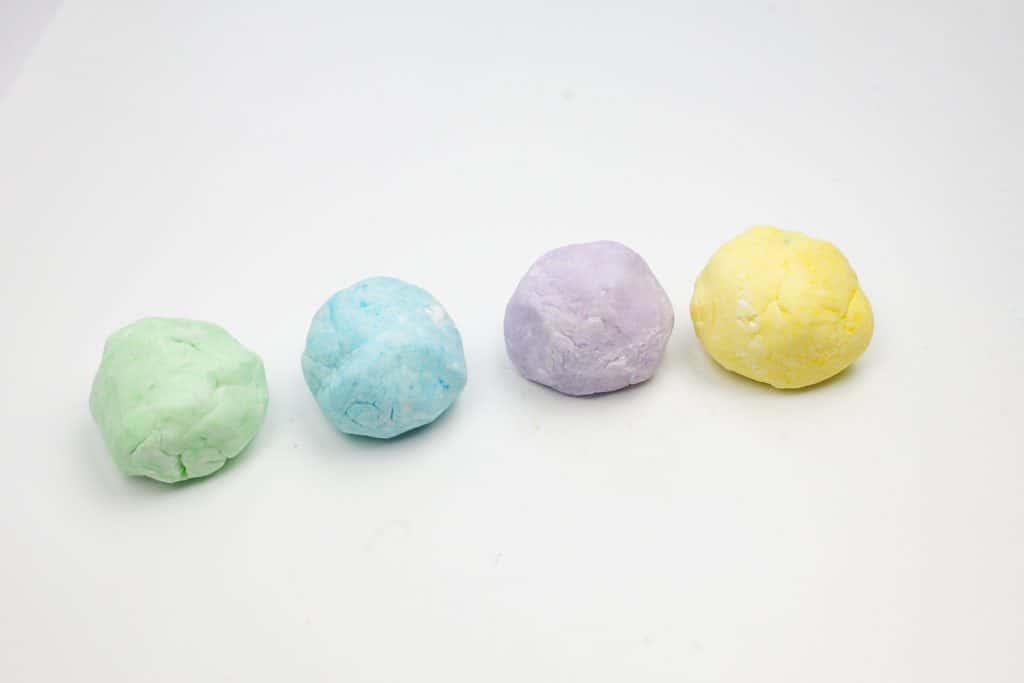 If they happen to eat a little, it's ok. It allows them to explore more. And this Easter activity is fun for older kids too.
Why is my Peeps fun dough sticky?
Let me help you troubleshoot making this fun dough.
Too Wet – Add more powdered sugar to mix it up more to get rid of the sticky. Do a little at a time so you can slowly adjust the texture without overdoing it.
Mixing – When you start mixing, it will take around 2-3 minutes to incorporate the ingredients. Be patient. If you don't mix it well enough, the texture stays on the stickier side.
Storing Homemade Playdough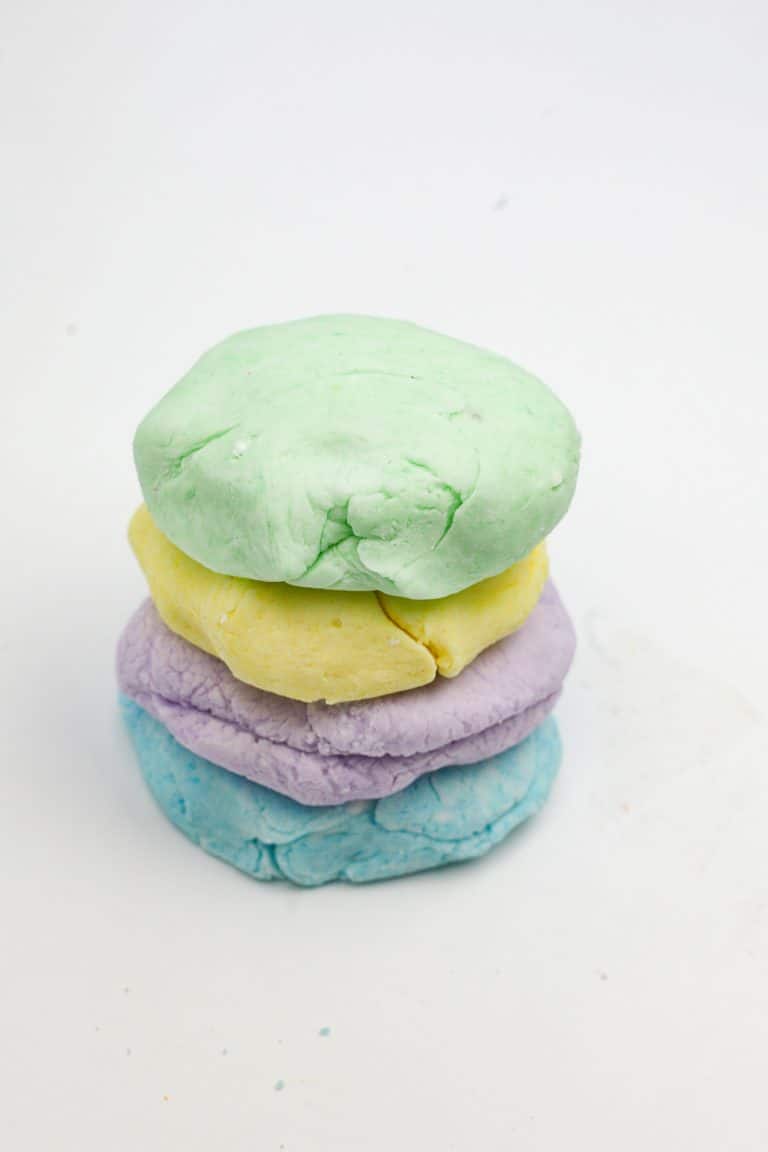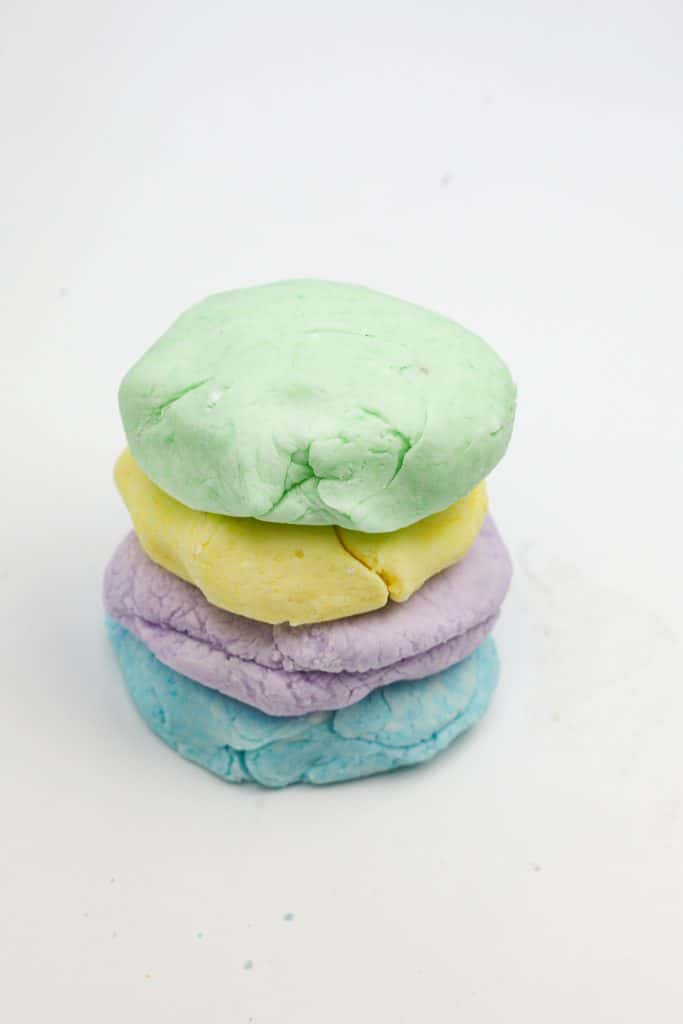 Suppose you want to store the leftover dough, place it in an airtight container or sealable bag. You can store for up to 48 hours.
I recommend not allowing kids to eat it if you store it for play later. It can create growth in bacteria as it sits, mostly if it has been played with.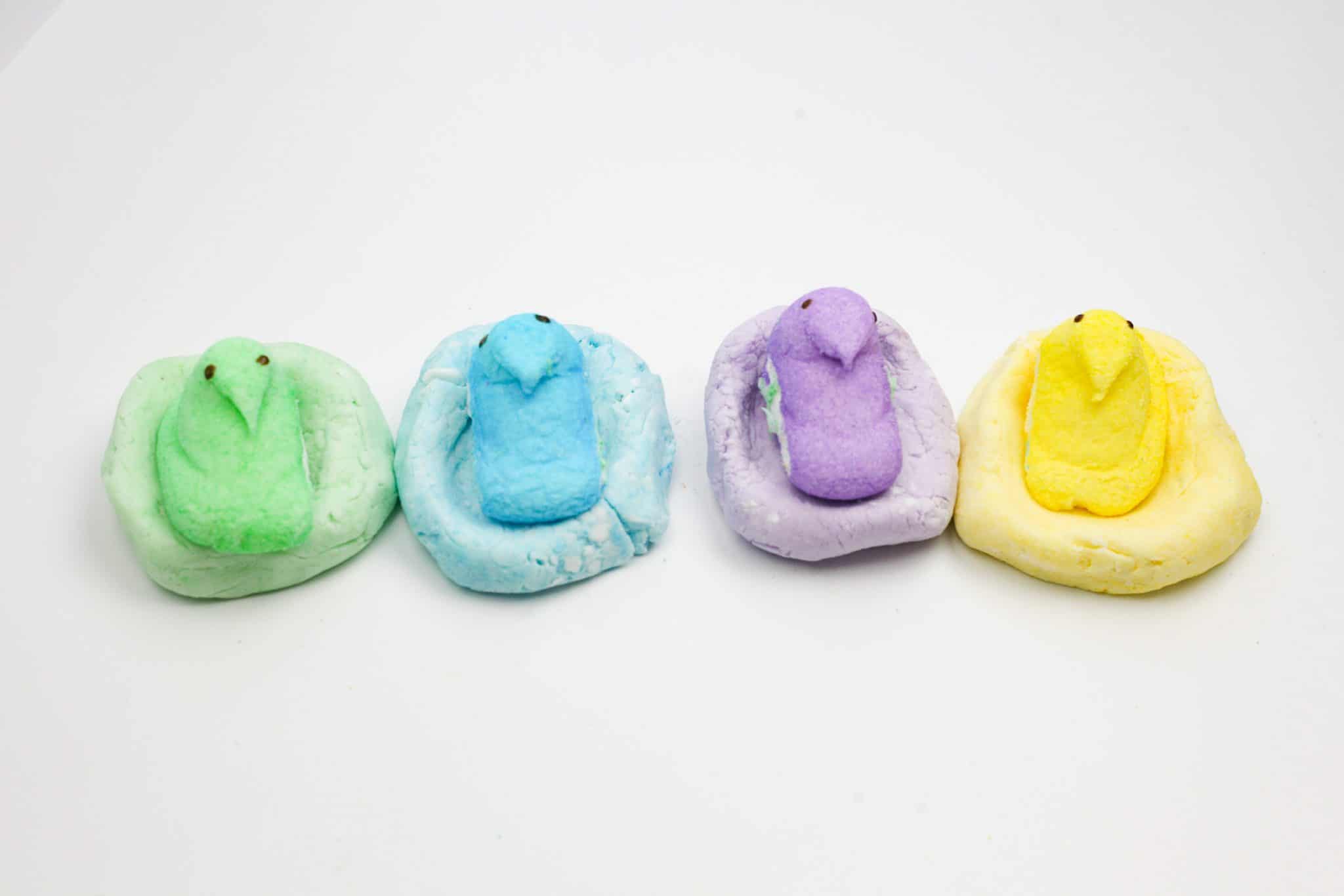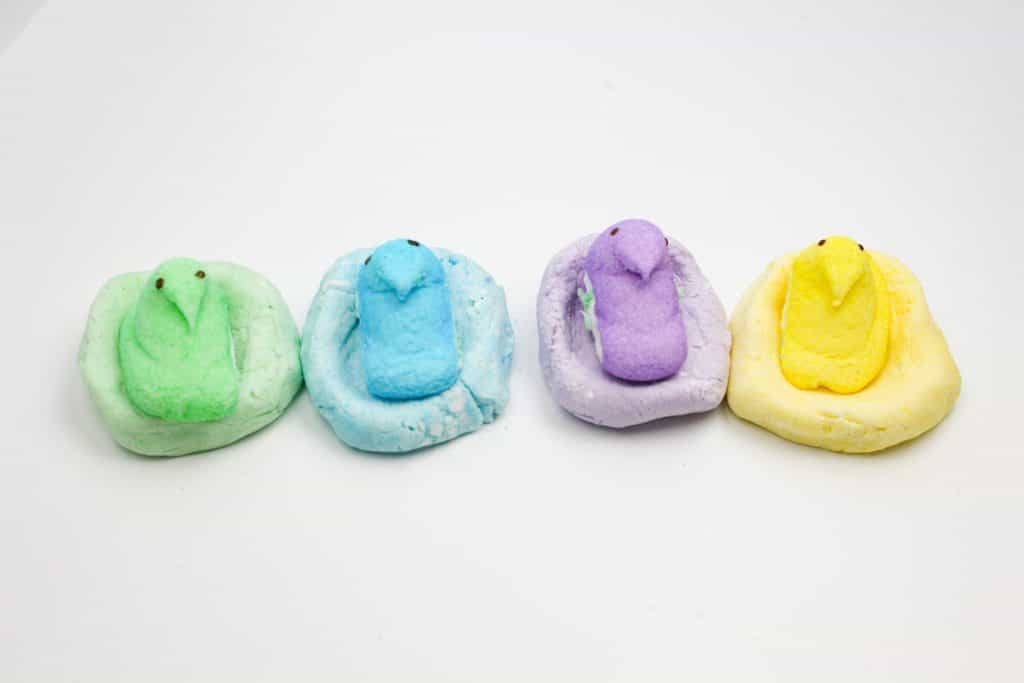 Can playdough be revived?
If you find your playdough has seen better days and is becoming harder to work with, add a drop or two of water.
This will help add moisture back into the playdough, and then you have a softer dough to work with again.
Why is playdough sticky?
Is your playdough seeming to be too sticky? If so, work in some more powdered sugar. This is going to help take out some of the excess moisture.
The biggest thing is working with homemade playdough. There is a bit of a learning curve. Give it a try and see how it goes. Just know if it is too sticky, add more powdered sugar. To dry, add a few drops of water.
More Fun Activities At Home
Baby Yoda Puppet:

This is a paper plate baby Yoda that is adorable as can be. A few supplies are all you need for this craft.

Lorax Paper Craft:

Another puppet craft is this Lorax paper bag puppet. Super easy, and little kids will have a blast playing with it.
So grab a few extra boxes of Peeps and give this DIY fun dough a try. The kids will enjoy this simple activity to do at home. Great for a rainy day activity for sure.