Emily Blunt Is Simply Glorious In Mary Poppins Returns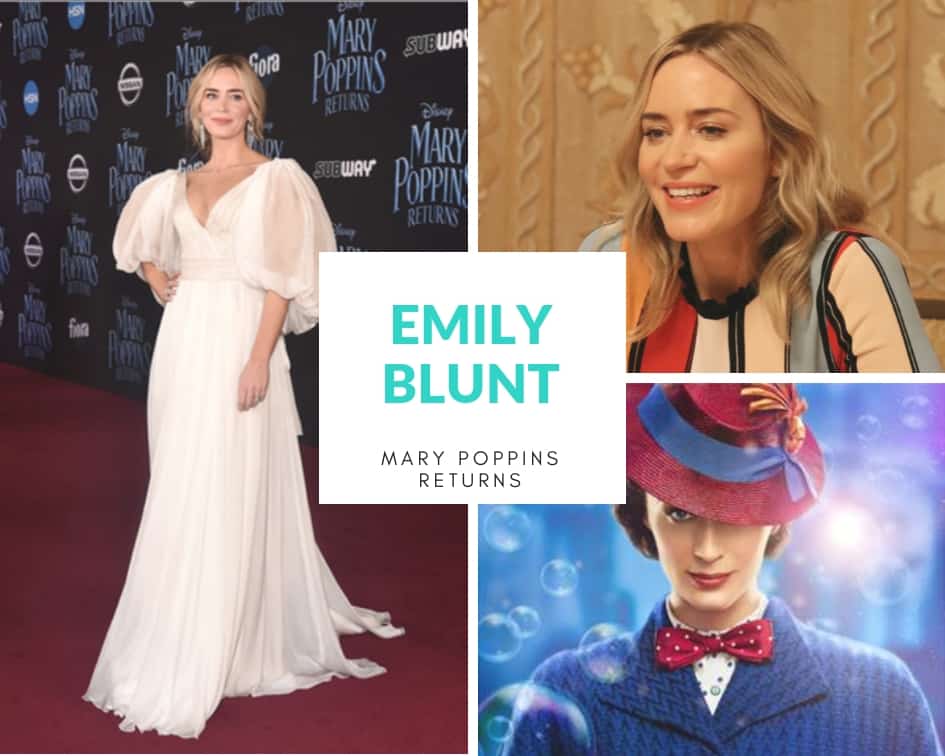 Emily Blunt is simply riveting, whether as Mary Poppins, doing a musical number with Lin-Manuel Miranda, on the red carpet or speaking to a group of bloggers. She captures your attention at first with her elegant beauty (she has impeccable taste, too), and as soon as she starts speaking, you hold on to her every word and laugh. Because she is really funny. by the way.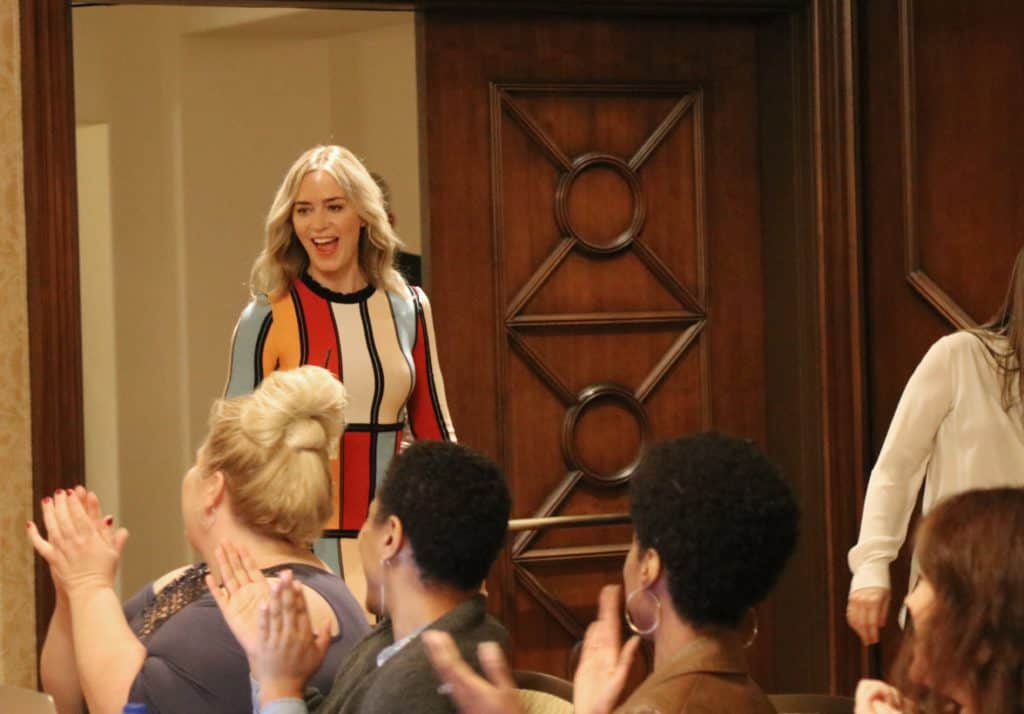 Before seeing her on Mary Poppins Returns, I wondered how she would manage the pressure of following Julie Andrews' footsteps. After all, Mary Poppins is such a beloved character.
Emily is the first one to admit that it was a tremendous challenge. "It's often the first movie that anyone ever saw and so it was that, I needed to get over myself I think and sort of approach her as I would any other role," she says.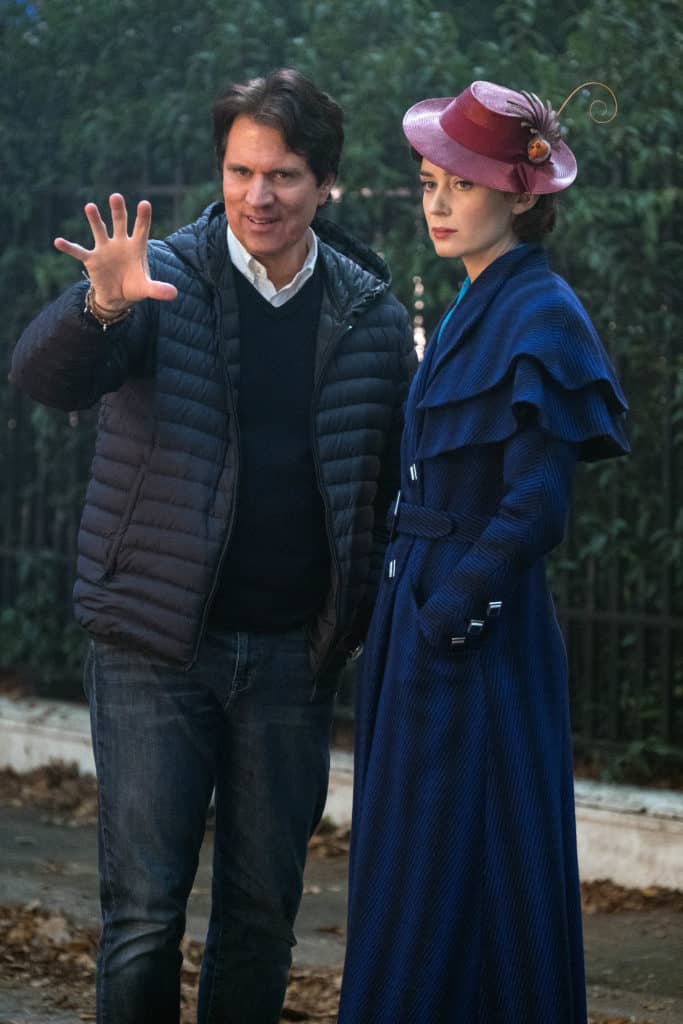 Yet she managed to deliver her own interpretation. "I think she's much closer to how she is in the book.  That's how I played her.  And in the book, she's incredibly rude and vain and funny and enigmatic and weird," explains Emily. Her hard work paid off. Emily Blunt already received a Golden Globe nomination as best actress even before Mary Poppins Returns opens in theaters on December 19. She delivers such a delightful yet subtle performance that she deserves that and more.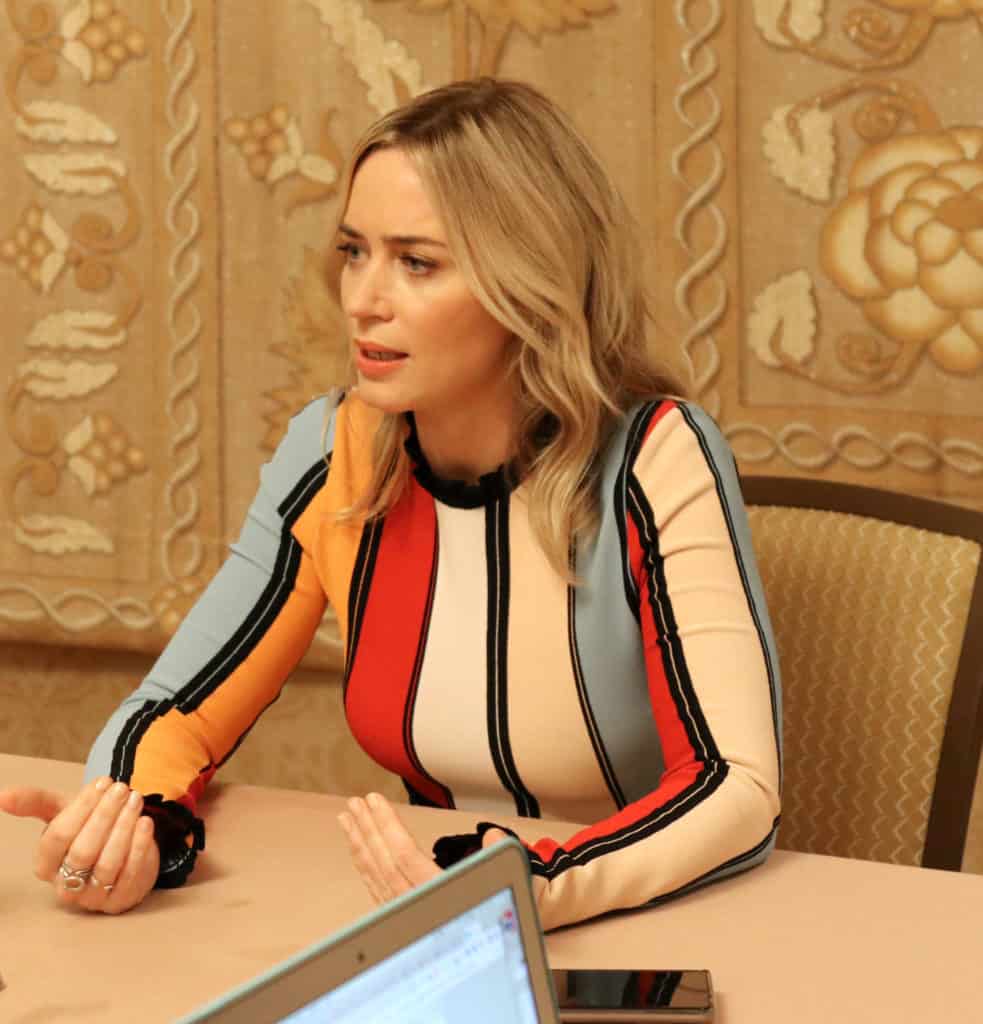 .
The Moment Emily Blunt Felt She Was Mary Poppins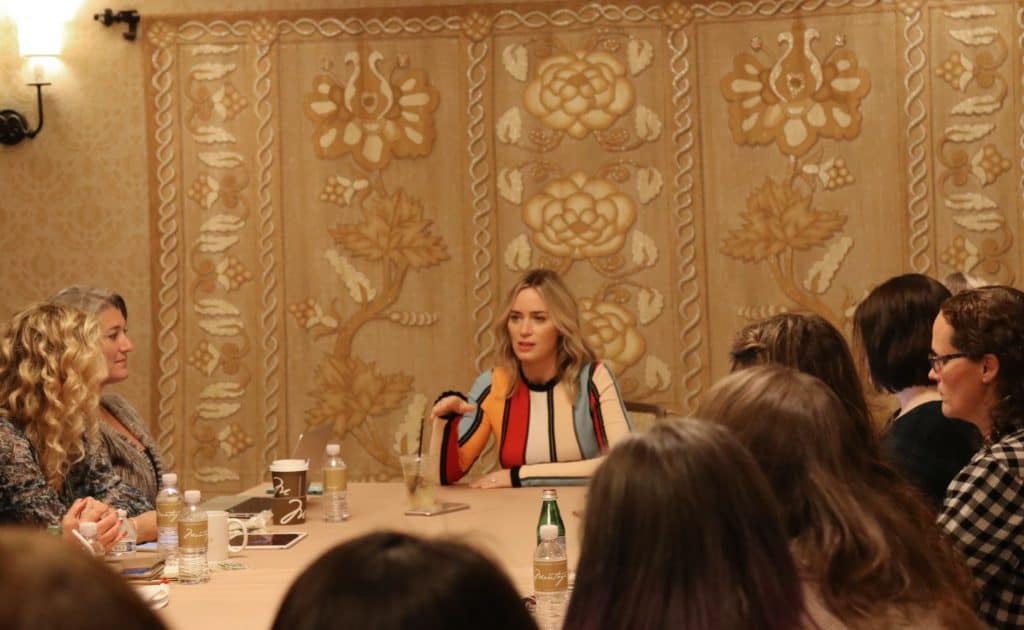 There was one moment in which she realized that she was Mary Poppins.  She was dangling 60 feet from a crane while director Rob Marshall blared the music from the speakers. "It was very transporting and really exciting but I was kind of terrified at that.  I thought I was alright with heights and then I was up there and I'm not," she recalls.  "But I think that was the moment because I had the coat, the hat, the umbrella, the feet, the kite," she says. "It was one of the only moments I allowed myself cause I kind of had to block out the fear of how iconic she was in taking this on for most of the shoot."
The musical numbers also required Emily Blunt  to master new skills. "The dancing was a bit daunting because I'd never done those sort of big show-stopping Hollywood numbers," says Emily Blunt. "I feel like Lin-Manuel and I were sort of on a par with dancing abilities so we were in it to get there, Thank God.  If I had been dancing like Justin Timberlake, that would have been really embarrassing," she quips.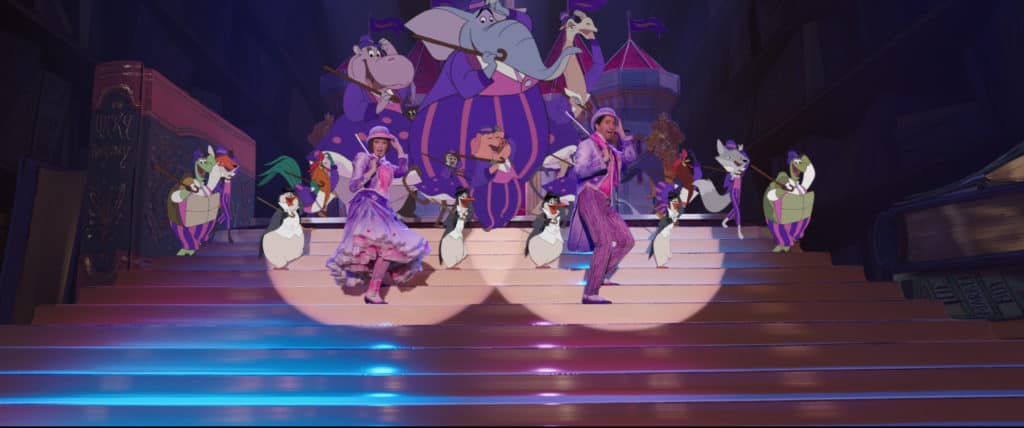 Mary Poppins Returns reminds us all of the importance of joy and wonder in our lives.  "I feel my whole household is full of imagination and childlike wonder cause my kids (with husband John Krasinski) are so young and so I do feel like I've sort of rediscovered life through their eyes really.  I mean Hazel is a bit disappointed that there aren't dolphins in her bathtub so I feel like actually in a way, Mary Poppins has kind of shot me in the foot, like I know I'm only going to be less than," she jokes.
For her fans, she is anything but less than practically perfect. Now Emily Blunt has her own Mary Poppins Funko Pop! dolls (
here's my favorite one from the Royal Doulton scene
) even in different outfits. Her face is on book and magazine covers. Yet her daughters keep it real. "
They are gonna be like she is so not Mary Poppins," Emily laughs. Can you imagine that?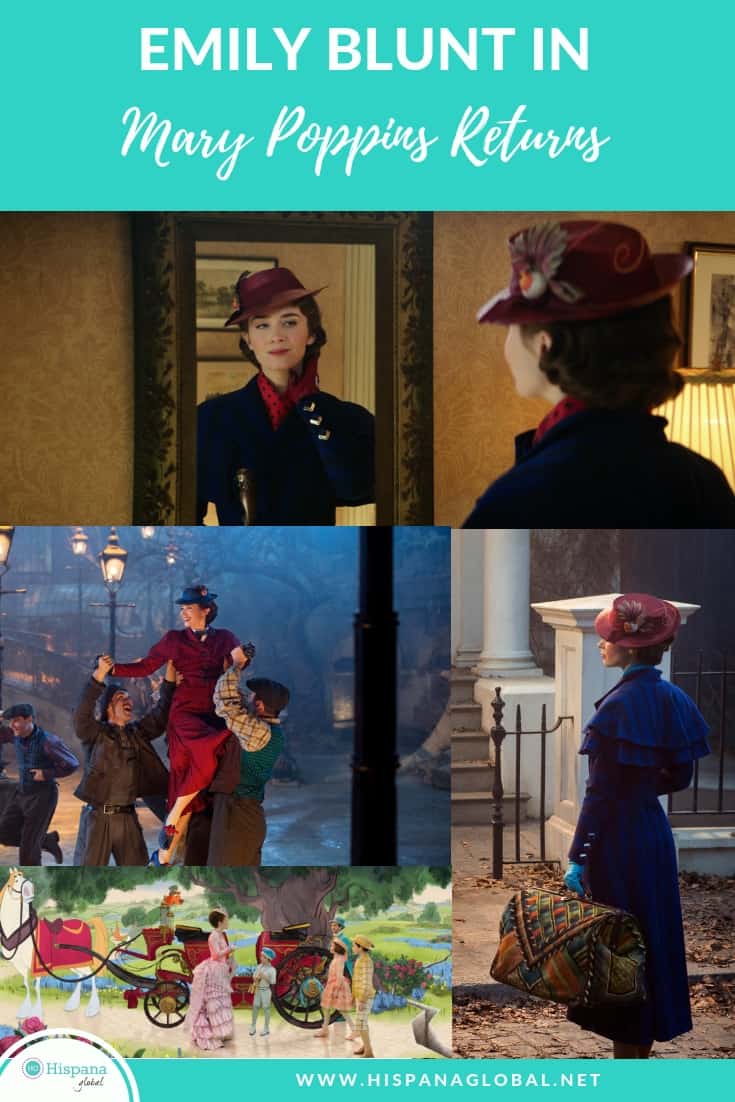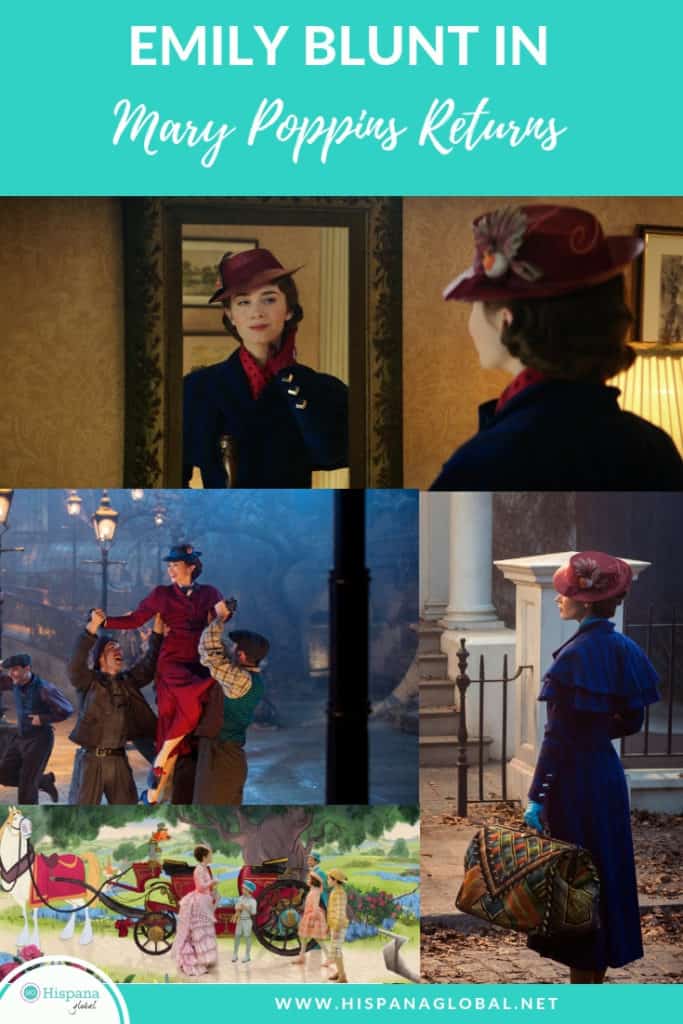 Special thanks to Disney for inviting me to Los Angeles to cover the premiere of Mary Poppins Returns.
Junket photos: Jana Seitzer / WhiskyNSunshine.com