Lin-Manuel Miranda Proves Everything Is Possible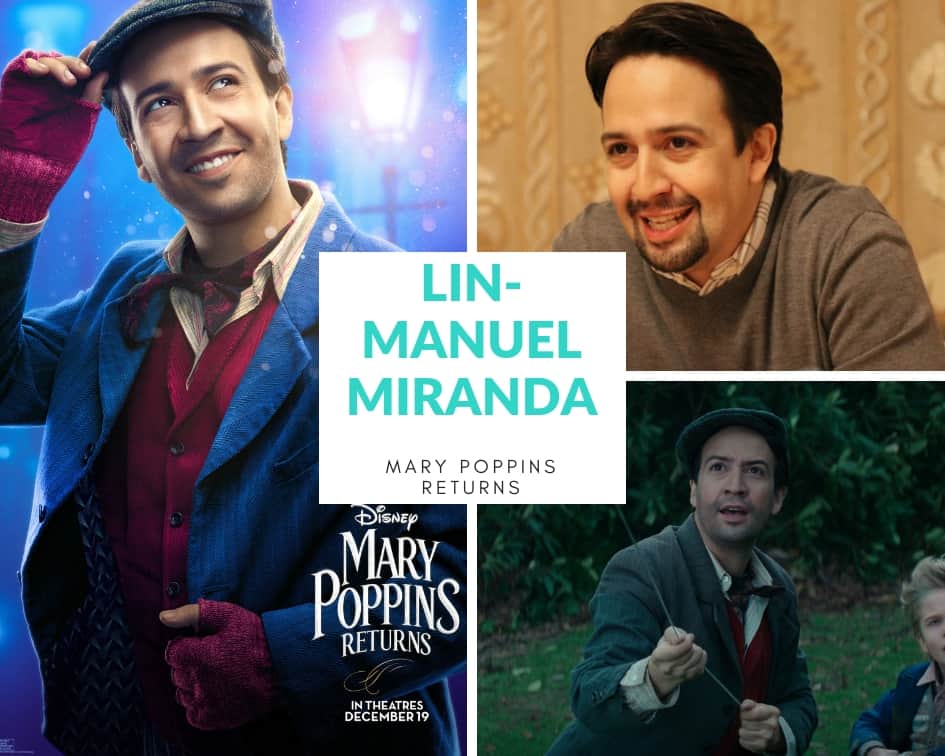 If there is one person who proves that everything is possible, even the impossible, it's Lin-Manuel Miranda. At 38 years of age, he's collected awards such as a Pulitzer Prize, three Grammy Awards, an Emmy Award, a MacArthur Fellowship, three Tony Awards and a star on the Hollywood Walk of Fame. He now stars as Jack in Mary Poppins Returns, which opens in theaters on December 19 and he already has been nominated for a Golden Globe.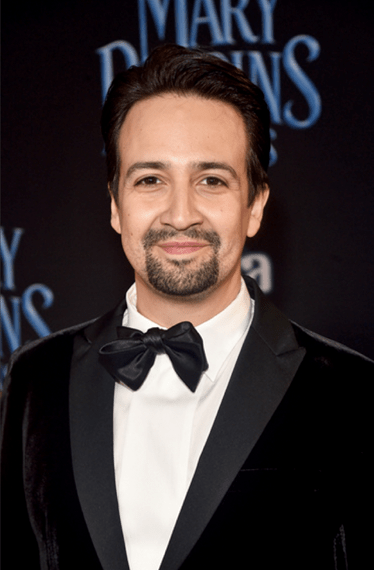 Sometimes you throw away your shot, and other times, life rewards you with a second chance. Two years ago I missed my chance to interview Lin-Manuel Miranda during the Moana press junket, something I regret to this day. Not so much because I didn't meet him them, but because my daughter's face told me I had let her down by declining that invitation to LA. After all, Lin-Manuel Miranda's Hamilton was her obsession, and despite my traveling too much that month, she said she would have been fine.
Fast forward two years, and I'm hoping to make my daughter proud during the junket for Mary Poppins Returns. I tweet Lin-Manuel in español that morning, partly hoping he will check his Twitter before our interview, but mostly because I can't believe I have been granted this opportunity to meet this incredible multi-talented composer, actor and playwright, who happens to be Latino.  For a moment I fear our interview will be cut short because he's battling laryngitis during one of his busiest weeks ever. After all, not only it's the Mary Poppins Returns world premiere, but he's also scheduled to receive his star at the Hollywood Walk of Fame and then be honored by the Kennedy Center.
But he didn't let his health get in the way.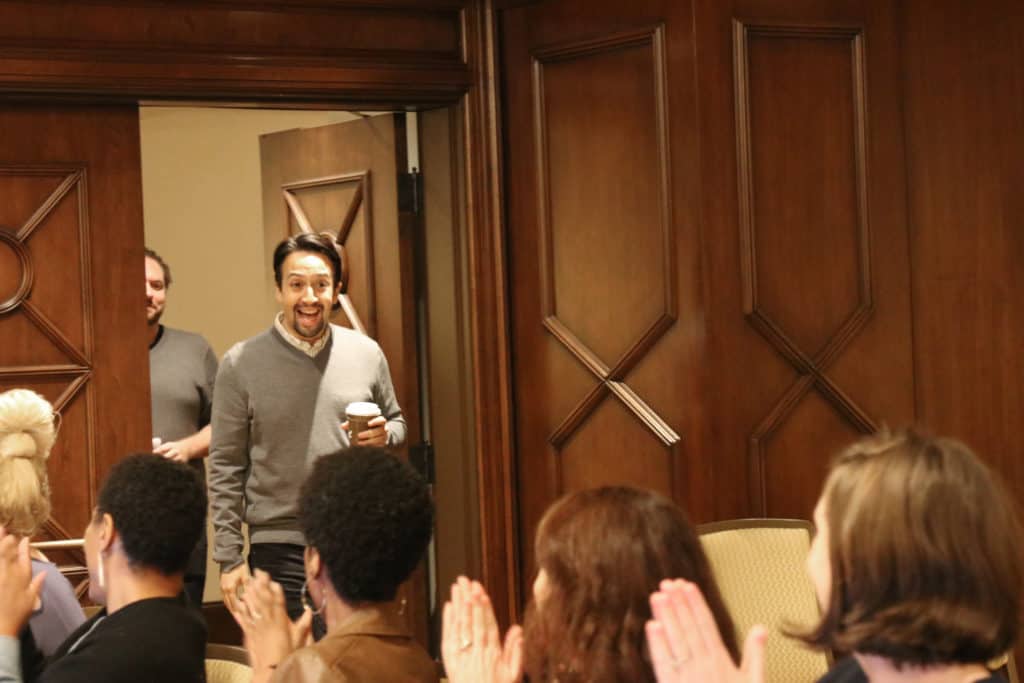 Lin-Manuel Miranda not only walks with a huge smile on his face while nursing a cup of hot tea. "You're the highlight of my day. Hello," he says and I forget for a moment my long list of questions.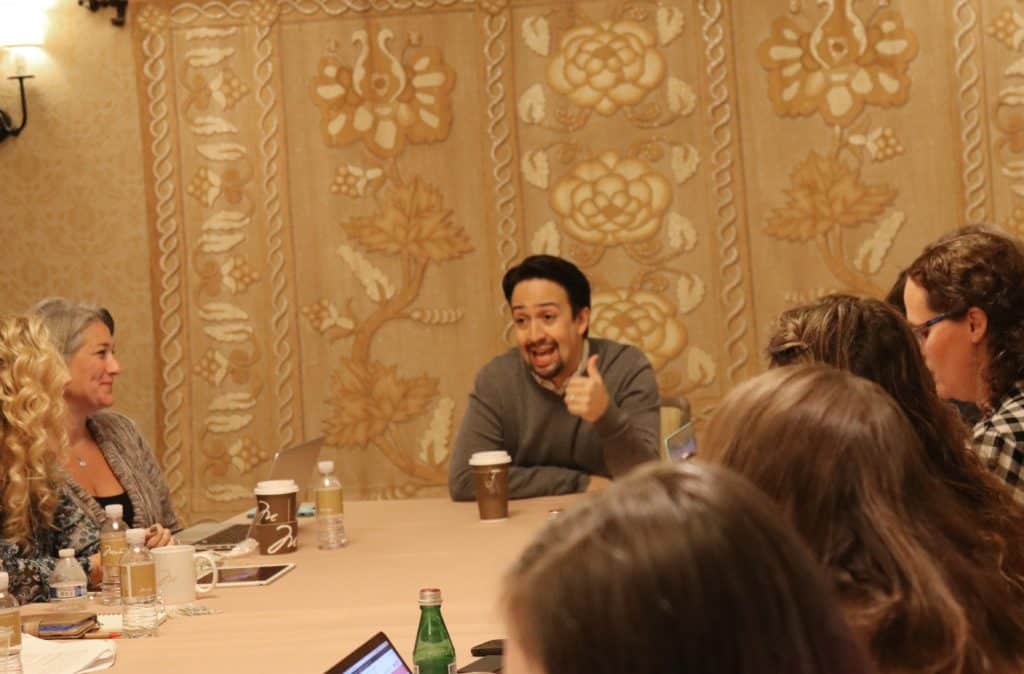 Lin-Manuel is a man used to creating his own opportunities, even when he was at Wesleyan attending college .  "I started writing In The Heights because I very quickly realized at age eighteen that no one was going to write my dream musical. That I did not have the ballet training to play Bernardo in West Side Story. Or Paul in A Chorus Line. And if you're a Puerto Rican dude that's all you get," he explains.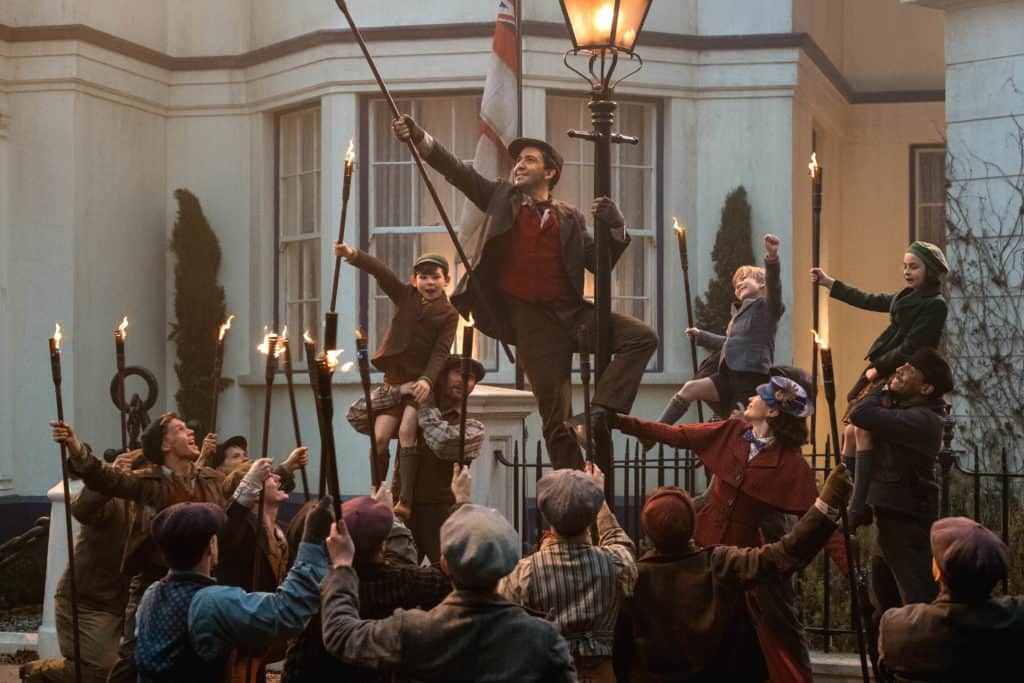 Without a doubt performing on Broadway is very different than acting on a film. "You finish the eight minute dance number and you wait a year and a half for applause. But honestly, you're trying to tell the truth on stage and you're trying to tell the truth in film. The difference is the energy source," says Miranda. "The energy source in making a film is, especially a film like this, today you're dancing with penguins. Tomorrow you're singing with Meryl Streep. Friday you're shutting down Buckingham Palace with 800 bikers. And you're not coming back. We're not going back to the penguins next week. You don't get two shows a day with Meryl Streep tomorrow. So the adrenaline source becomes this is a once-in-a-lifetime moment and you have to be completely present. And so it just shifts from the audience to the sheer one-of-a-kindness of it."

The inspiration behind Lin-Manuel Miranda's Jack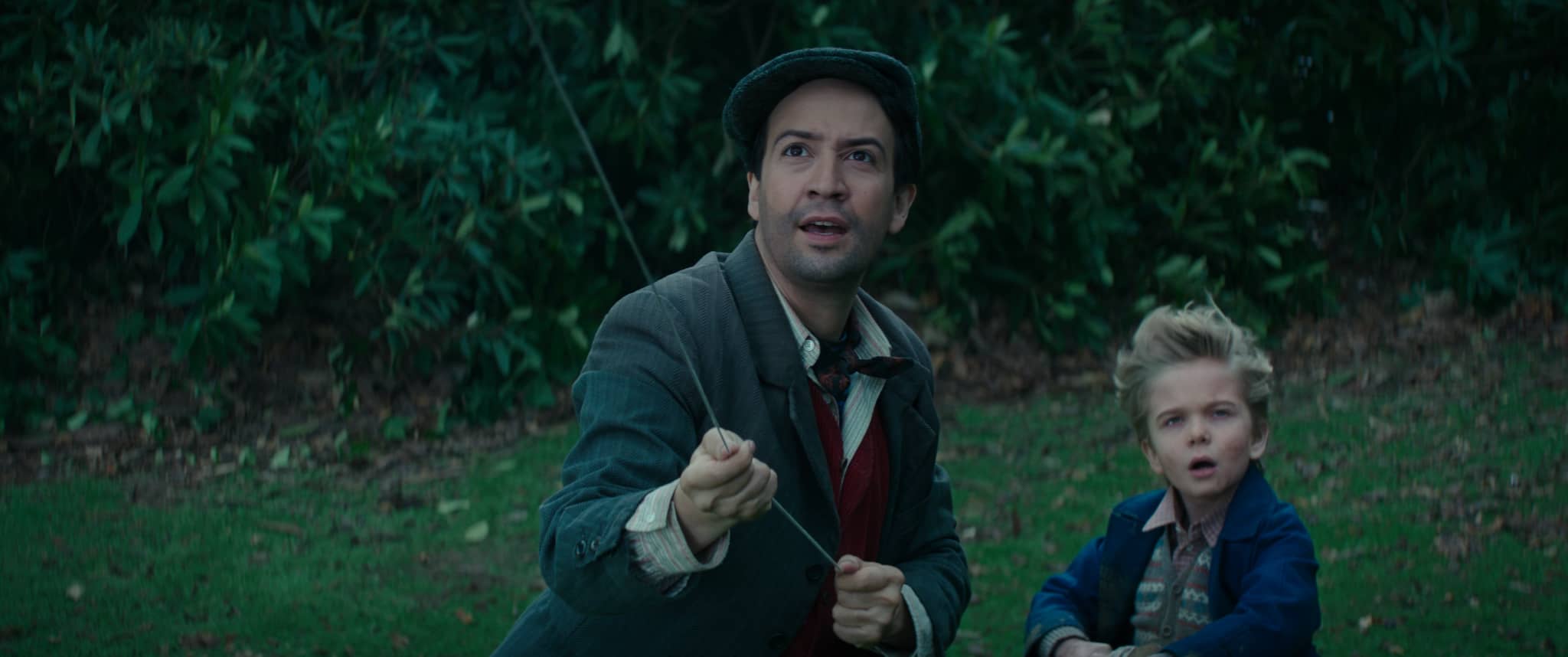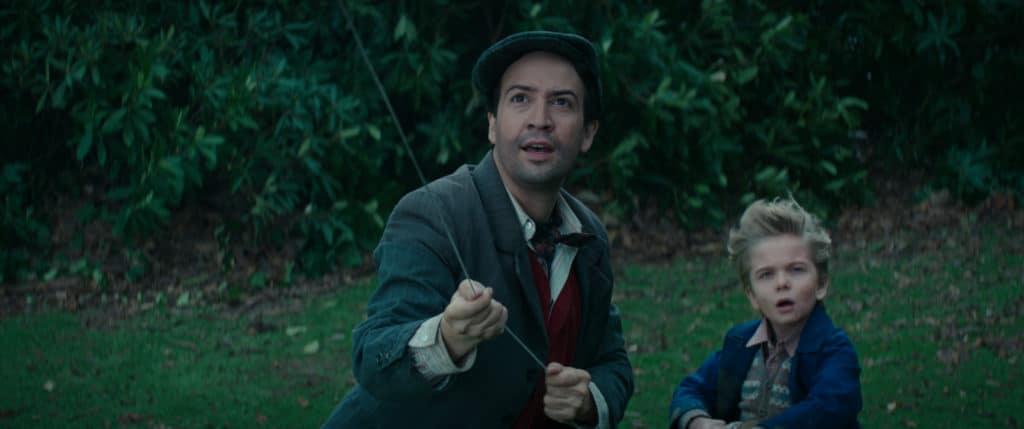 One of Mary Poppins Returns' highlights for me was the wonder I see in Jack's eyes, no matter how bleak the skies might seem. The opening scene in the film totally sets the tone for the rest of the movie, and Jack is key to showcasing the power and importance of imagination.
Lin-Manuel didn't have to look far for inspiration.   ¨We made this movie when my son was turning two. He was just gaining language. And, you know, my character, the biggest note Rob Marshall gave me is that all the other grownups forget what it's like to be a child except for Jack. And so my biggest research was watching my son play in Princess Di park in Kensington Park in London, watching his boundless imagination," he recalls with a big grin. "My secret weapon in finding Jack was I had a two-year-old research assistant who kept me childlike and kept me in that mode."
On Meryl Streep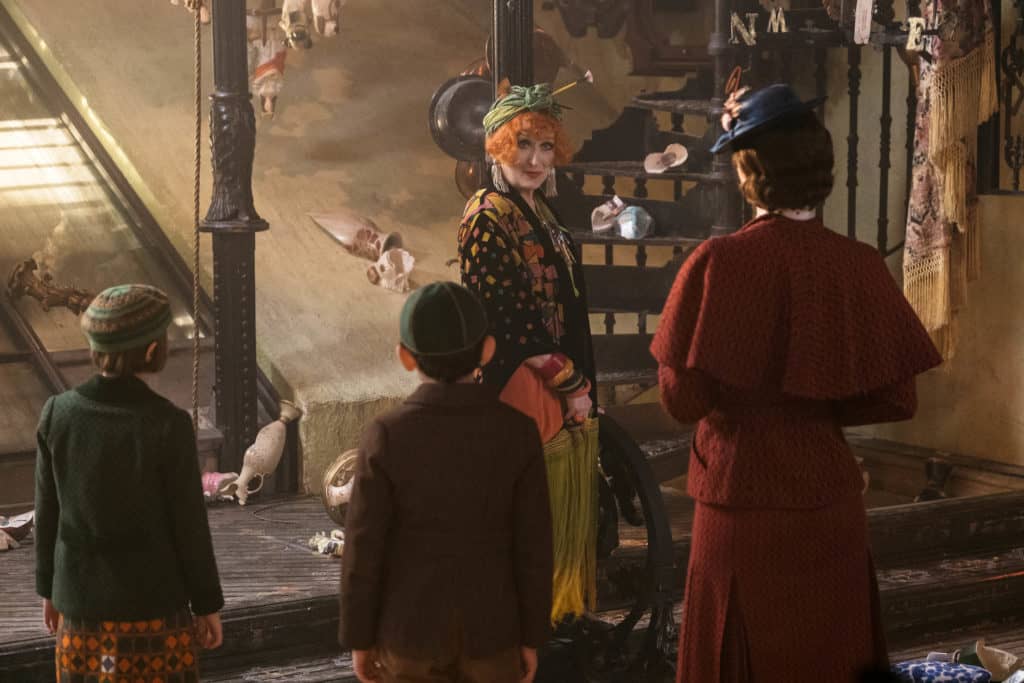 The film also allowed Lin-Manuel to be in constant awe of his co-stars. Meryl Streep has a brief but unforgettable scene in Mary Poppins Returns, that he calls a a triumph of production design. "Every day with Meryl Streep feels like you're in the upside down. It's like, how is this my life? How are we on the ceiling? It was a joy," he says earnestly. "And I felt so lucky that she was in the spirit of a character that's so mischievous and flirty and fun.
It was honestly one of my favorite scenes and you need to see it to understand it.
5 Things To Know About Lin-Manuel Miranda And Mary Poppins Returns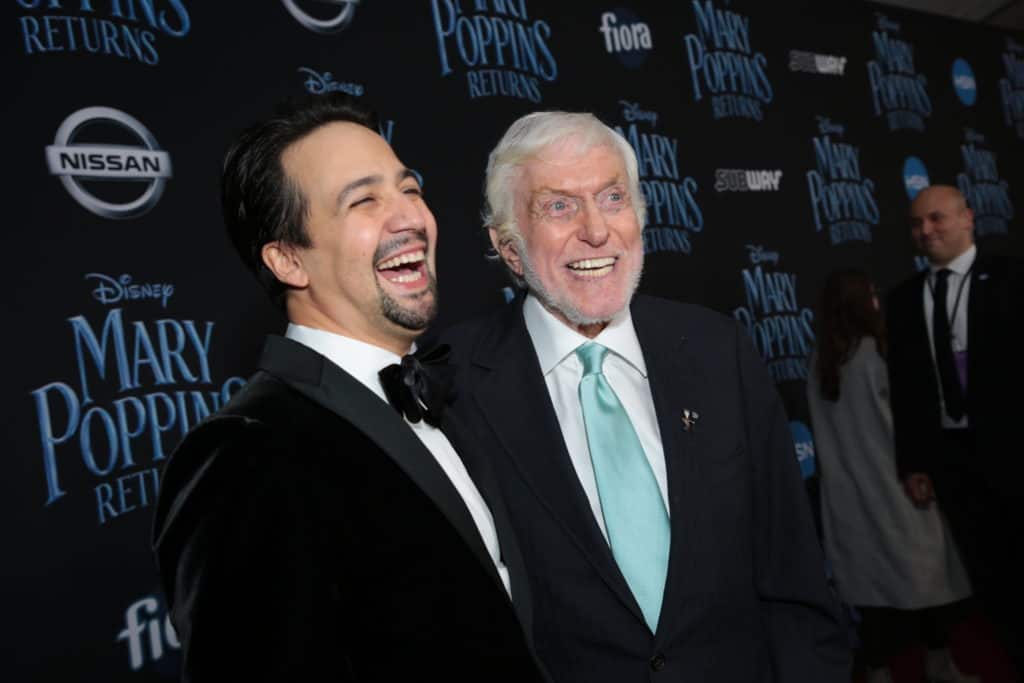 You can once again see Lin-Manuel Miranda mastering the art of sliding down a banister in Mary Poppins Returns. "As (Hamilton director) Tommy Kail put it, You don't know how to land a joke or sing a note or grow a beard without practice. But man you were born to slide down banisters,"´says Lin Manuel.
He's extremely proud of the eight-minute sequence for Trip a Little Light Fantastic. "And that sequence was run as if it was a Broadway musical number. From jumping on the lamppost to the flaming sticks balancing on my foot, that was all run of a piece with hundreds of cameras around. And I'm very proud of that. I've never danced like that in my life."
He only watched 2/3 of the original Mary Poppins as a child. "I remember turning it off during Feed The Birds. Feed The Birds is the most emotionally devastating melody in the history of cinema," he declares. "I didn't see the end of Mary Poppins 'til I was like in high school because that song was just too sad. It was just too sad for my tender little heart."
He worked hard on his Cockney accent. "I realized going in was that no matter what I did my accent would be scrutinized for the rest of my career if Dick Van Dyke is any indication," says Lin-Manuel. So he worked with dialect coach Sandra Butterworth who whispered in his ear between takes. "She realized that music was my way in. So it was not just listening to music sung in the east end Cockney accent, it was music in the 1930s."
He really rode the bike he affectionately named Gertie. "I biked that thing all over Shepperton Studios until it was second nature to me. And then in the sequences where all the kids and Mary Poppins are on the bike, we just had a set of training wheels," which were removed during post-production.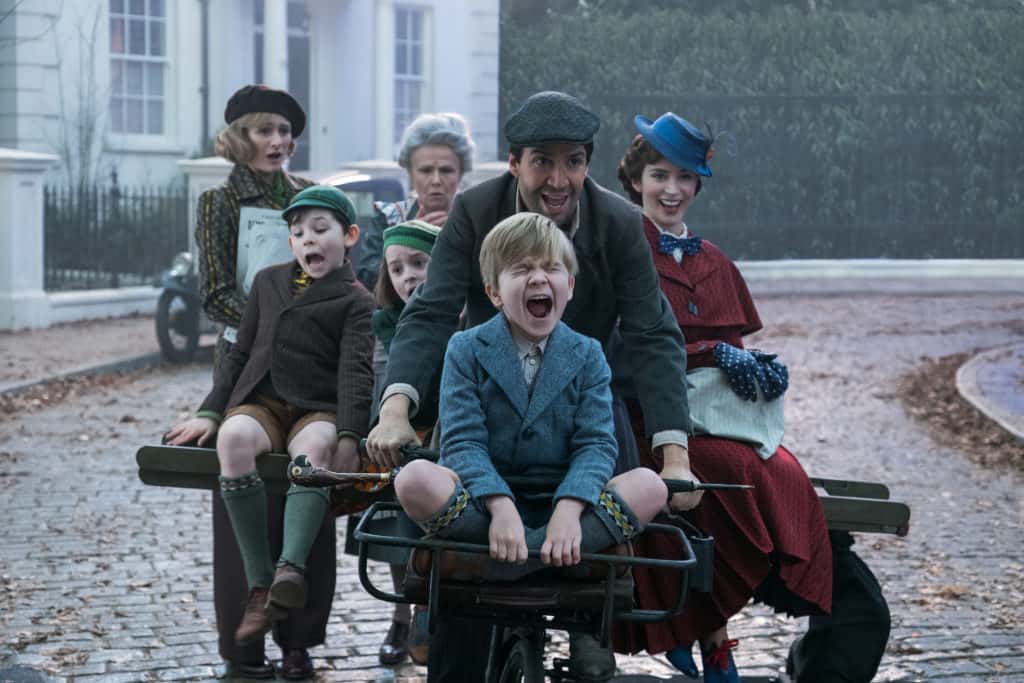 He truly feels Mary Poppins Returns is "the fruit of the harvest" in his career. However you get the sense there's a million things he hasn't done, and I can't wait to see how far he goes.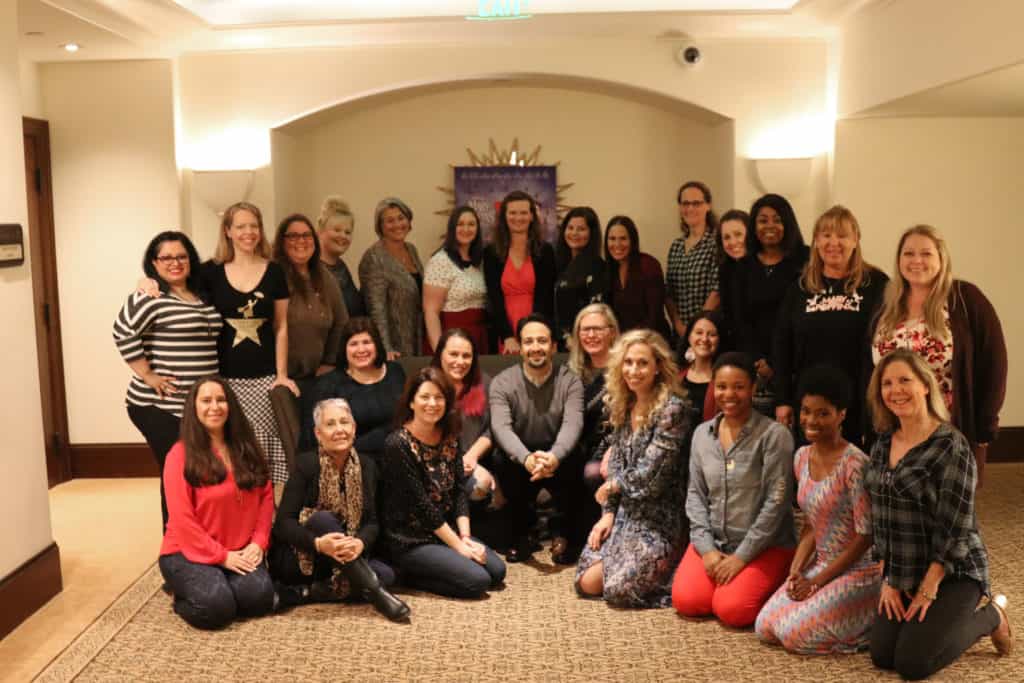 And in case you're wondering: he not only mentioned he had read my tweet, but later was kind enough to retweet my post-interview tweet.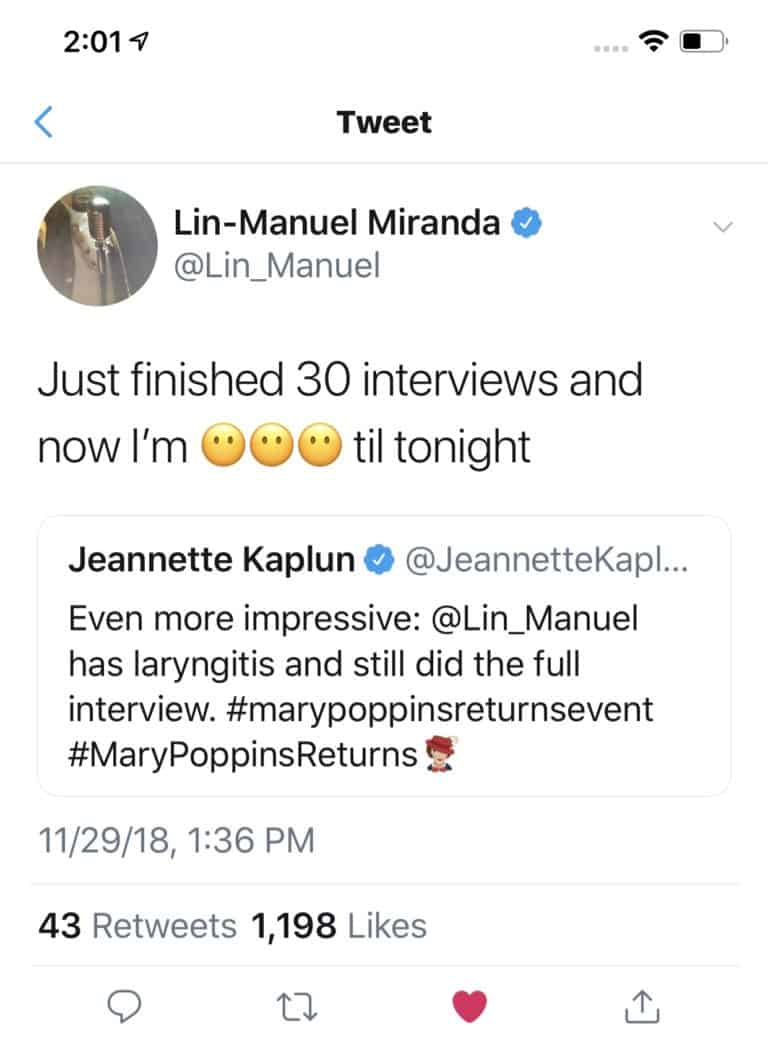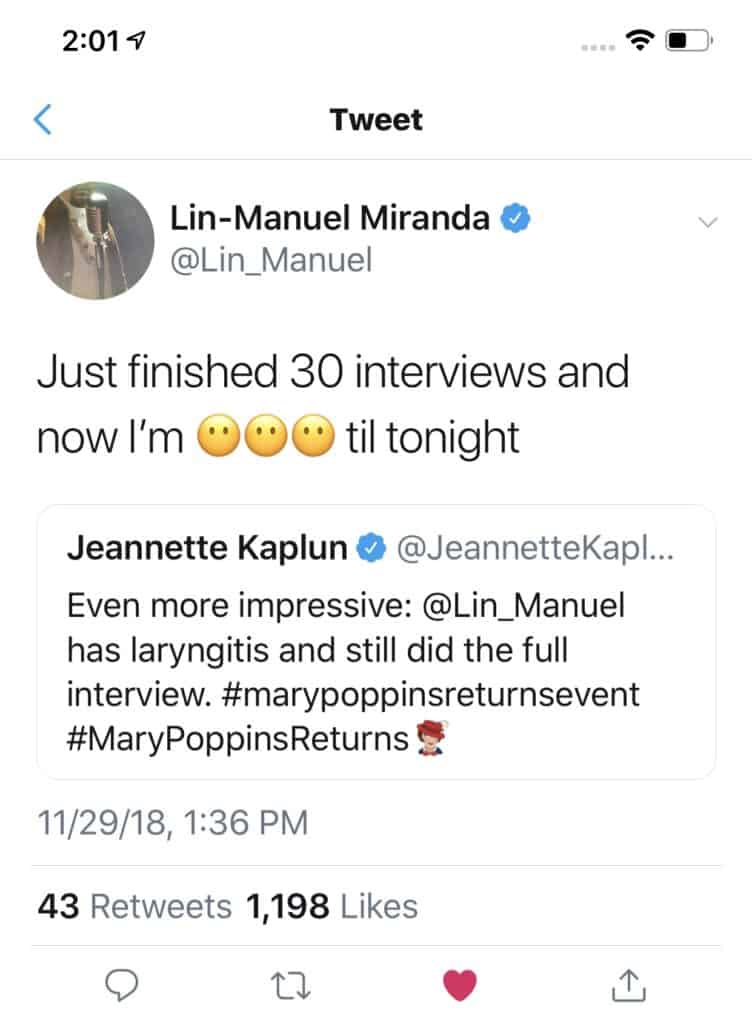 That finally redeemed me in my daughter's eyes; ¡gracias, Lin-Manuel!
Special thanks to Disney for inviting me to the junket and world premiere of Mary Poppins Returns.