How Disney Pixar's Coco Surprised Even Its Star Benjamin Bratt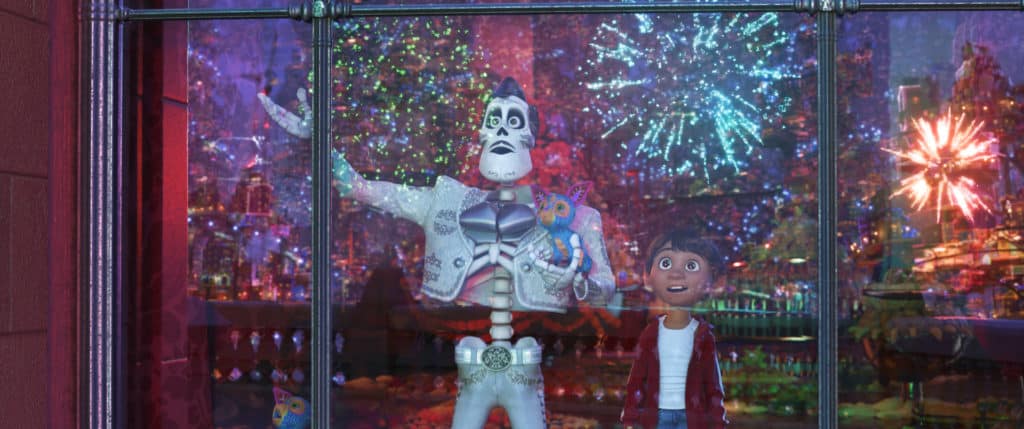 Disney Pixar's Coco is a surprising movie, even for one of its stars, Benjamin Bratt, who plays Ernesto de la Cruz in the animated film. "I think I was most struck by the beauty of the artistry. It's such a beautiful film to look at. And then when you add like that technical expertise to the emotional depth of the film and what it delivers at the end, there's no other word for it, and powerful," shares the actor during a press junket at the Beverly Hills Hilton. "It was a really powerful result."
That was the product of how hard every single person tried to get things right. For Bratt it meant learning new traditions and skills every step of the way. Growing up as the son of a Peruvian mom, he never celebrated the Day of the Dead. Traditional Mexican songs and stars also were not part of his day to day life. So Benjamin Bratt prepared for his role as Ernesto de la Cruz by watching YouTube videos of Mexican legends Pedro Infante and Jorge Negrete. "Not everyone possesses that set of talent or that particular personal chemistry. So, you know, you have to create it. And so, I just thought, okay, I'll just try to be larger-than-life," confesses the dad of 2.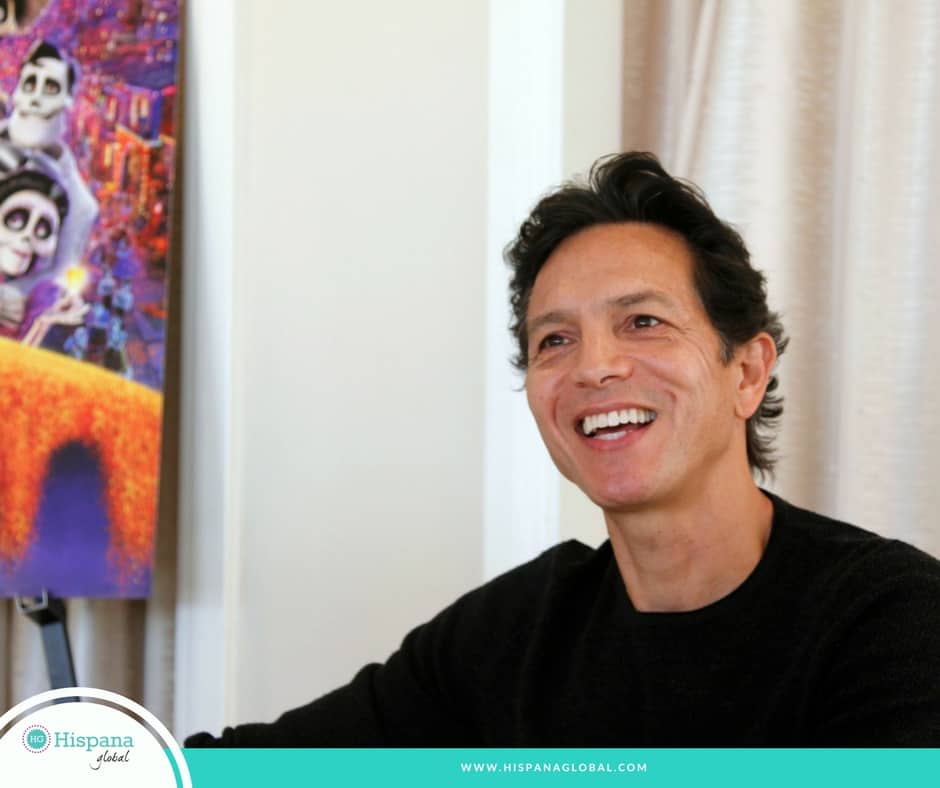 That wasn't the only challenge. Benjamin Bratt had to learn to sing. This was a lifelong dream for him that required hard work. Thanks to legendary mentor to the stars Liz Kaplan, he was able to master his songs, which are key to Coco's story. He shares that he was terrible at first. When I saw Benjamin Bratt perform live on stage during the D23 Expo in July, his voice totally surprised me. "I recorded every song that's in the movie; I'm really proud of it."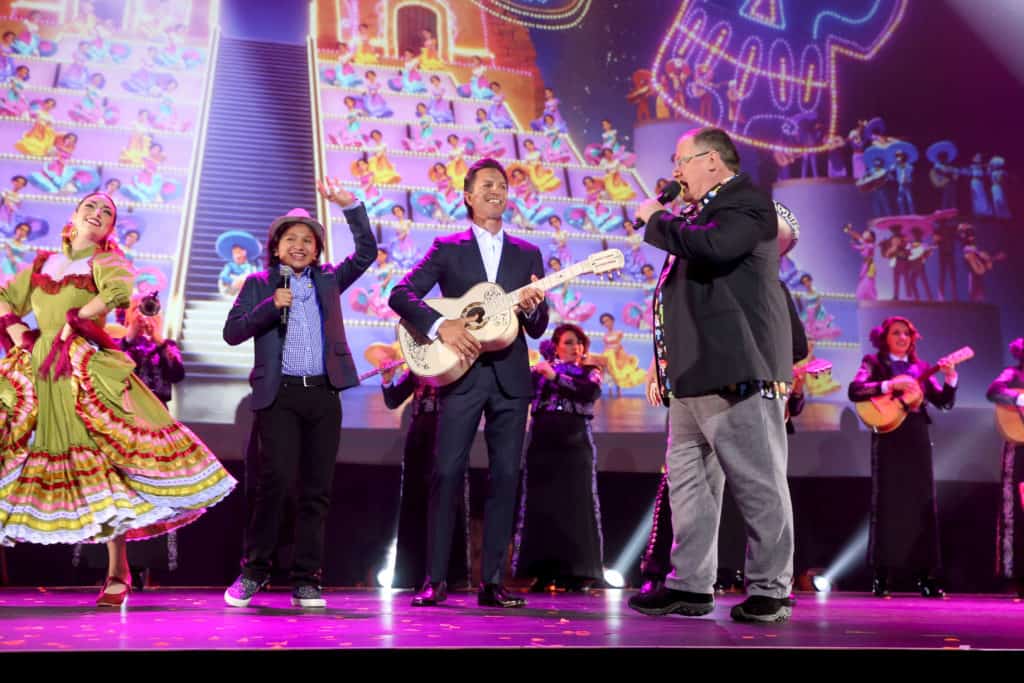 Benjamin Bratt and Coco's powerful message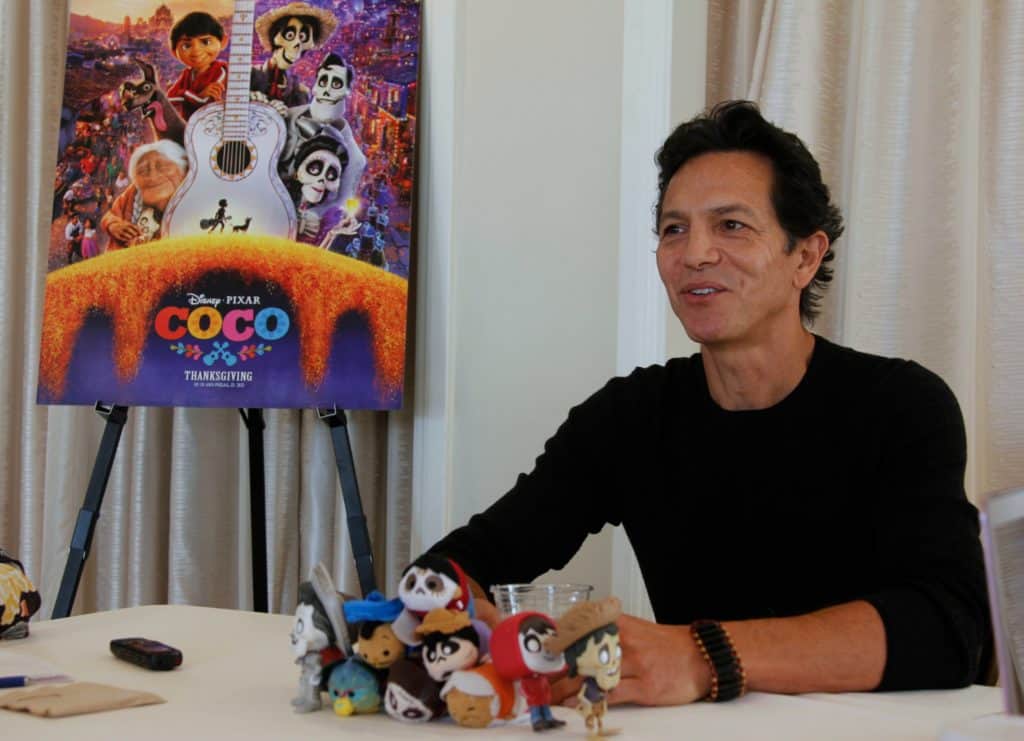 You can tell the actor, whom I have admired for years especially during his tenure at Law & Order, is also proud of Coco's message. There are scenes that stuck with him, especially one with Edward James Olmos's character, Chicharron.
"If we don't stay connected to where we come from, we don't remember our antepasados, the people who came before us, that's it, we're finally moving on to where, who knows."
He also feels that this film is groundbreaking. "I'm struck by the courage of a film group like, or a group of artisans like Pixar to actually explore these darker themes," he says.
The power of representation
Coco also makes the case for the power of representation. "What I'm most excited about with Coco is it's finally an opportunity on a global scale to illuminate the beauty of the Latino culture," shares Bratt. In the early production stages, the actor was given a tour of the Pixar Studios campus in Emeryville by the film's directors and producer. "Lee and Darla and Adrian led me into this room that, from floor to ceiling on every wall was covered in Mexican iconography, Day of the Dead colors and images and some of the characters that were drawn, illustrated that they were going to portray in the film," he recalls. "And it affected me in a way that actually kind of surprised me because it was in that moment that I recognized these beautiful brown faces albeit they're animated figures. They looked like people I know, the people I come from. And it underscored the fact that that portrayal hasn't been done yet on this kind of scale."
In that sense, Coco can be so powerful to bring people together, no matter their culture, their country or their origin. "We all at the end of the day are more alike than we are different and this need or sense of wanting to belong to something, to recognize where you come from, to stay connected to the people that paved a path for you before you got here."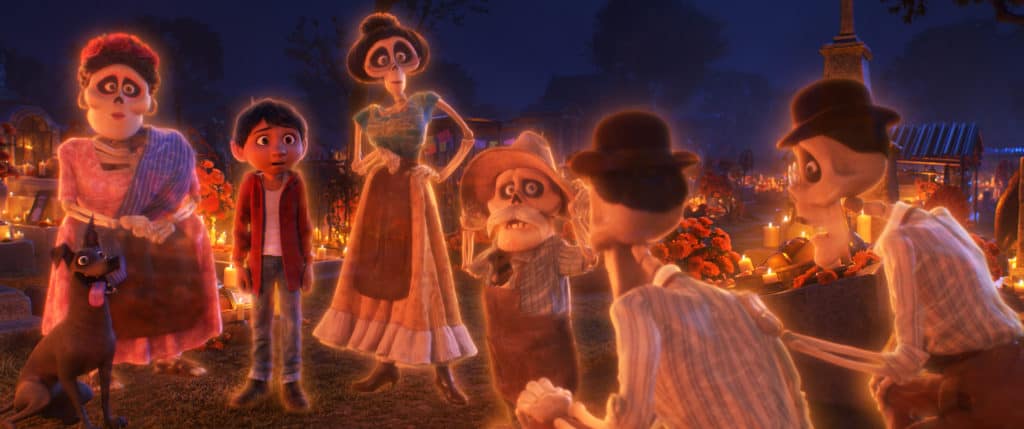 For parents who might be concerned about how to talk about death to their children, the actor hopes the film can be empowering and helpful. "This story views death as a kind of celebration, as a continuation really of what we are and who we are. And it's not something to be feared but something to realize that it's part of the natural cycle of life and that you can in fact stay connected to the people that you love," says Benjamin Bratt. Coco also reminded him there is a special kind of comfort "in knowing that we can stay connected through prayer, through memory, through acknowledgment, through, even through ofrendas."
Family first
The most important thing in Benjamin Bratt's life right now is his family, especially his two children, Sophia and Matteo. "They take precedence over all else, even at work, and that's how I self-identify. If someone says what are you, I don't even start with man. I say I'm a husband, I'm a father first. And with that kind of clarity, you know, you can really take on any challenge that's presented to you."
Of course one of a parent's biggest challenges is to pass on key learnings and wisdom. That's why I asked him what lessons he wanted to pass on to his children. "To have compassion, to be empathetic, to recognize that wherever you come from, whatever your gender is, whatever your sexual orientation, whatever your religion is, lead with kindness, lead with empathy and lead with love," he reflects. His words echo my own hopes for my kids.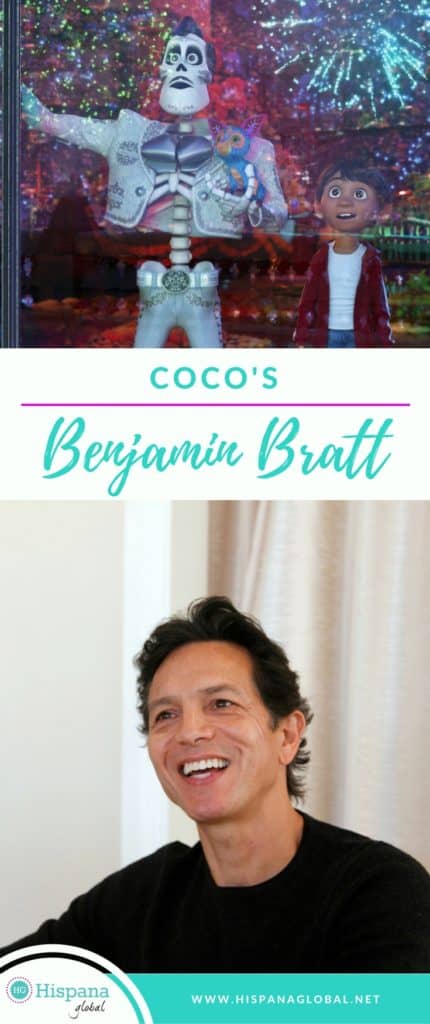 See how Benjamin Bratt becomes legendary Mexican singer Ernesto de la Cruz when Coco opens in theaters on November 22.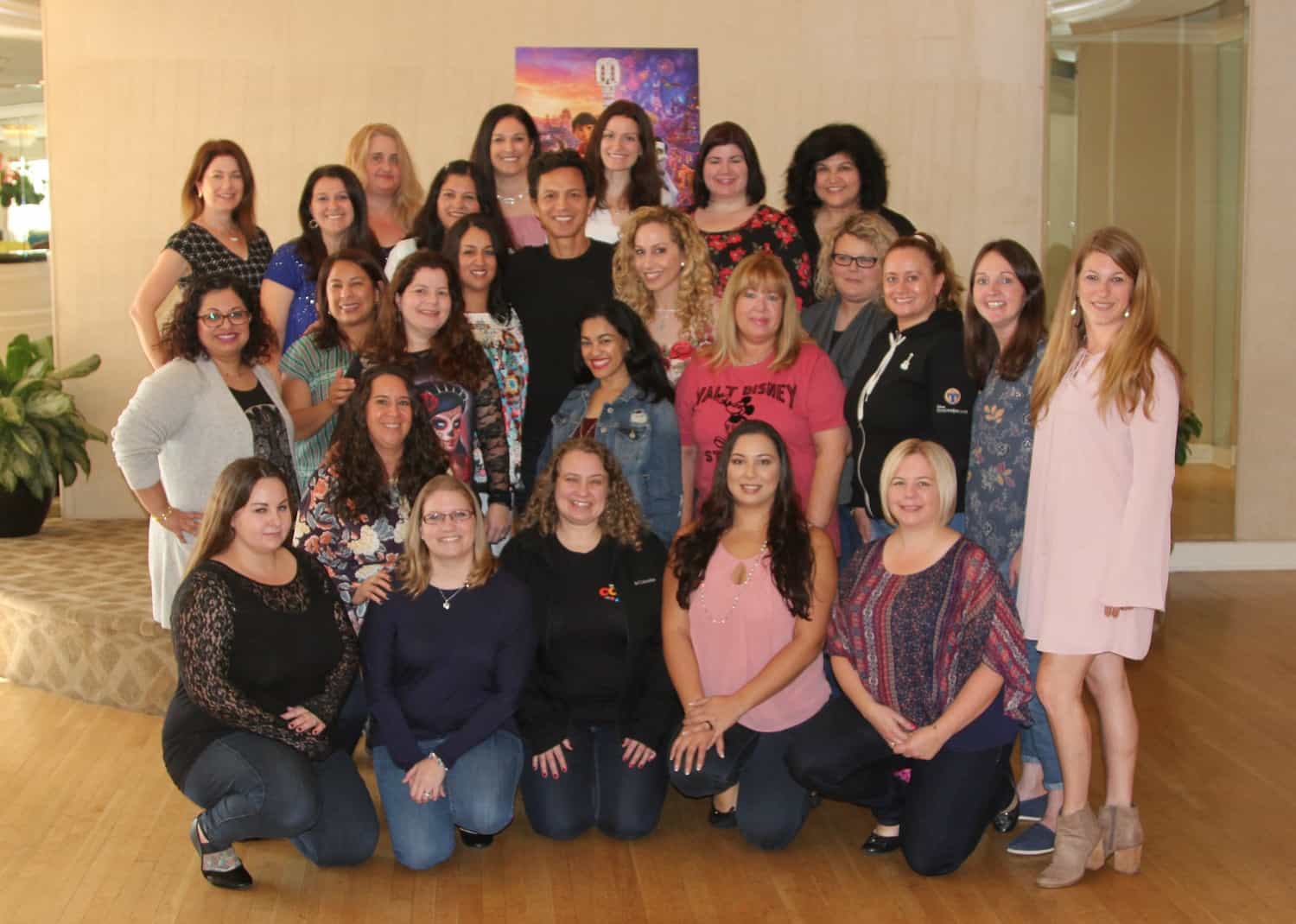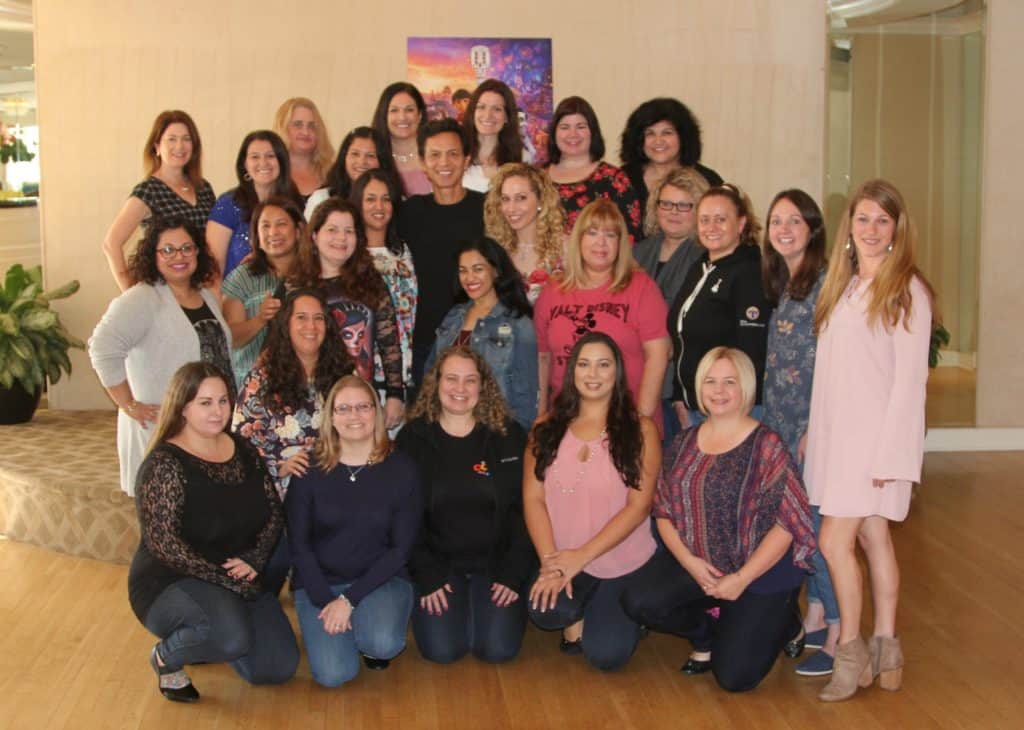 Disclosure: Disney invited me on a press trip to cover Coco's premiere but I did not receive any compensation for my posts.