Take Better Care of Your Skin With These 12 Simple Tips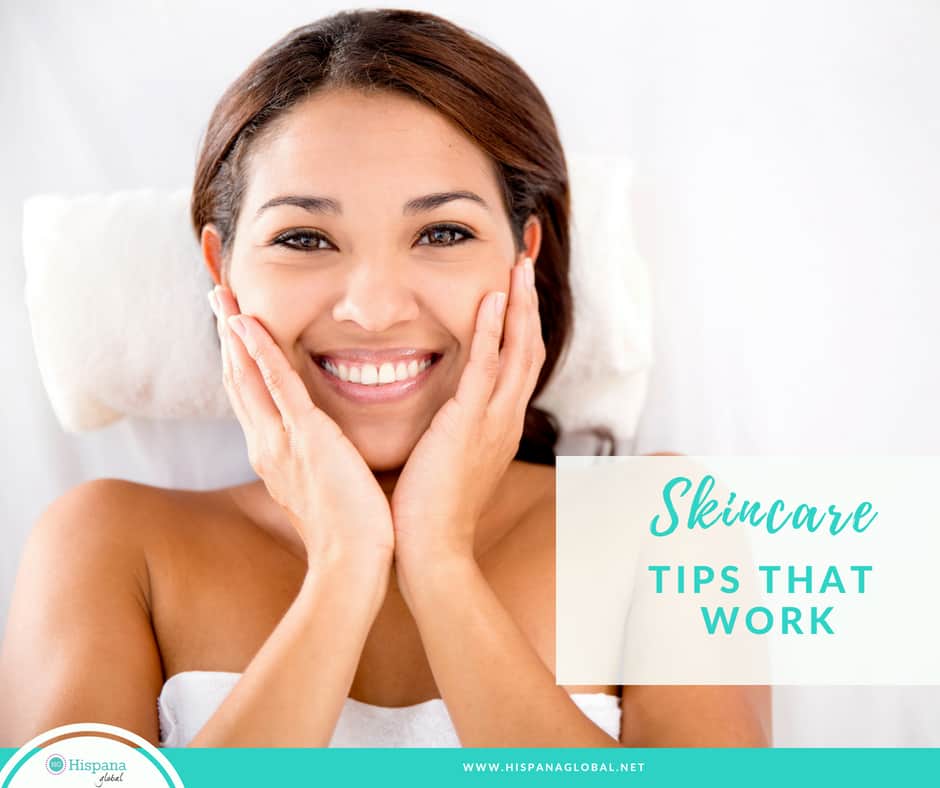 Taking care of your skin sometimes seems so complicated. There are skincare products for every single concern you might have, at all price points. It's hard to really know what works and what doesn't. Even when you find beauty products you love, you might feel unsure about what's the right way to use them.
Breathe. I went through my notes after interviewing several top dermatologists and also reviewed everything I have learned about skincare.  Here are the best skincare tips that really work, even if you are extremely busy, like me.
12 Best skincare tips
Know your skin type.This is the starting point of any skincare routine. Keep in mind that it can (and probably will) change over time. Hormones, where you live, seasons, medications and aging all play a factor. Learn what works for your specific concerns or any special skin conditions you might have.
Find a routine that works and stick to it. Switching products too often can mess up with your skin. That being said, if you notice something isn't working for you anymore, or you move, be open to tweaking your beauty routine.
Keep it simple. In the morning, cleanse, tone, treat with a serum or a product for your biggest concern, apply eye cream, hydrate and then protect your skin with SPF. At night, swap the SPF for a night cream.
Make it easy. Figure out what's stopping you from taking better care of your skin. Keep makeup removing wipes handy, or use micellar water to remove makeup if you don't like rinsing your face. Strapped for time? Use multipurpose products, like BB or CC creams that hydrate, protect and give you light coverage.
Cleanse your face daily.This seems obvious, but you would be surprised at how many women don´t wash their faces or remove their makeup on a daily basis. Not only can a good cleansing regime keep your complexion looking the best it can be, but it also prevents future breakouts, and allows skincare products to work better. Tip: keep your facial cleanser in the shower so you can wash your face quickly in the morning.
Don't over exfoliate. A light exfoliating lotion or a gentle scrub can help your skin appear brighter and smoother, but there is such a thing as too much of a good thing. Many women over-exfoliate, whether with a washcloth or specific products, and don't know that this can lead to irritation and inflammation. Don´t abuse scrubs.
Hydrate your skin even if it's oily. A big mistake is forgetting to hydrate because we have combination or oily complexions. It's possible to have an oily complexion and dehydrated skin, which will affect it's appearance and overall health.
Don't leave home without sunscreen. I really mean it. It doesn´t matter if the sun is nowhere to be seen; just make a daily habit of using some kind of SPF, whether it's a cream, lotion, BB cream or even a powder. Apply not only on your face, but also your neck and hands. Years down the road this will prevent premature aging and sunspots, aside from skin cancer. Using products to even out skin tone or that have retinoids? Remember to reapply sunscreen during the day.
Read the labels. Not all ingredients are the same. Some moisturizers can be too occlusive for combination or oily skins, and lead to breakouts. In general, prefer products with antioxidants and for wrinkle prevention, prefer hyaluronic acid, retinoids or retinol. If your skin is acne prone, make sure products are labeled non-comedogenic. If your skin is sensitive, make sure there is no added fragrance, and find out whether certain preservatives irritate your complexion.
Be gentle. Again, seems obvious, but treat your skin delicately. That means no rubbing, tugging or pulling of your skin, especially when it comes to your under eye area. Many beauty experts even are against waxing facial hair, because of how it pulls your skin.
Resist the temptation to pick your skin.Yes, it's hard. We've all done it. But the reality is that popping your pimples can lead to scarring. You also risk spreading infection to other areas.
Keep makeup brushes and anything that comes in contact with your skin clean. If you want to prevent breakouts, remember to wash your makeup brushes and sponges often. Replace washcloths daily, and also wash your pillowcases several times a week. Also, remember to disinfect your tweezers.
I hope these tips help you simplify your skincare routine. Remember: the better you take care of your skin, the less makeup you will need.