Philly: 5 Must-Do Activities This Summer
Planning a trip with your kids this summer? Consider Philadelphia! Not only is Philly rich in history; it is the United States' birthplace. Full of great sites and great food, it is a great destination for people of all ages. And yes, Philly cheese steaks are only the beginning.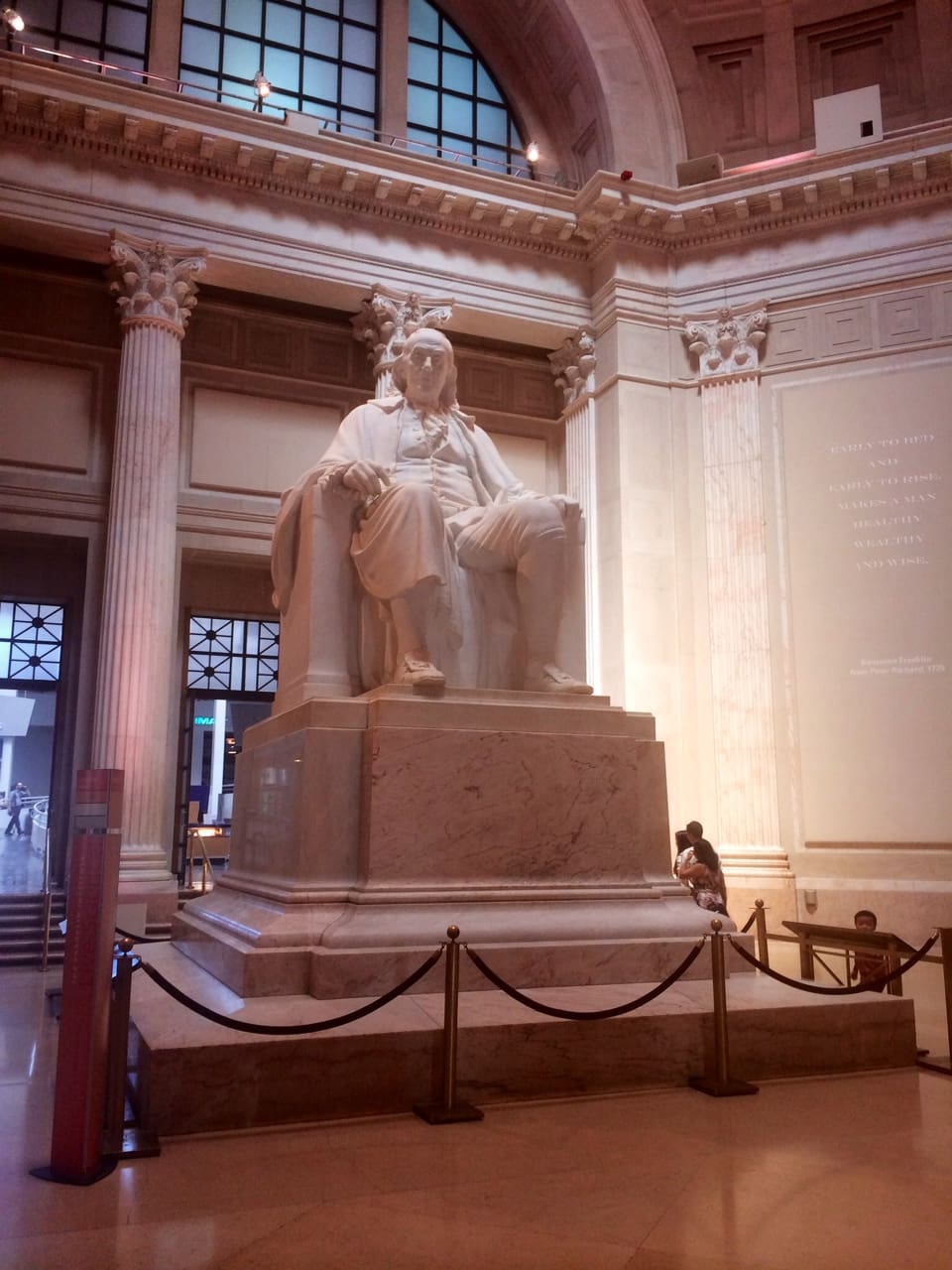 Here are 5 things not to be missed this summer in Philadelphia:
1. The Franklin Institute: The Franklin Institute is one of the USA's premier science museums. Be sure to visit the heart model you can walk through. The latest addition to their permanent collection – "The Brain"– is fun for all ages. You and your kids can pretend to be a neuron and discover how your brain works through fun and interactive opportunities. Make sure to also check out the "Circus" exhibition where you can walk the tightrope just like if you were under the big top. Finally, don't forget to visit the Benjamin Franklin Memorial (which is free to visit) at the entrance of the Institute.
2. Constitution Center: Learn everything about our country's founding document through interactive games that will please kids for sure. At the end of your visit, stop by the Signers' Hall and snap pictures with life-size statues of George Washington, Benjamin Franklin and the other signers of our Constitution.
3. Philadelphia Zoo: This is the country's first zoo. Kids of all ages will enjoy the variety of animals (kangaroos, tiger, goats, monkeys and more!) and parents will appreciate the zoo's  innovative and inclusive characteristics. The Children's Zoo is more than just a petting zoo; little ones can pet and brush the animals. Also, it is great for ALL kids: KidZooU, the Children's Zoo, has incorporated braille, PEC for children with autism, ASL and a QR symbol that explains the Word in 14 languages on their signs.  The coolest thing about the Zoo? They have turned the tables: their Zoo360 Trail means the animals can look at you. You can also ride the Amazon Carousel and enjoy a hot air balloon ride.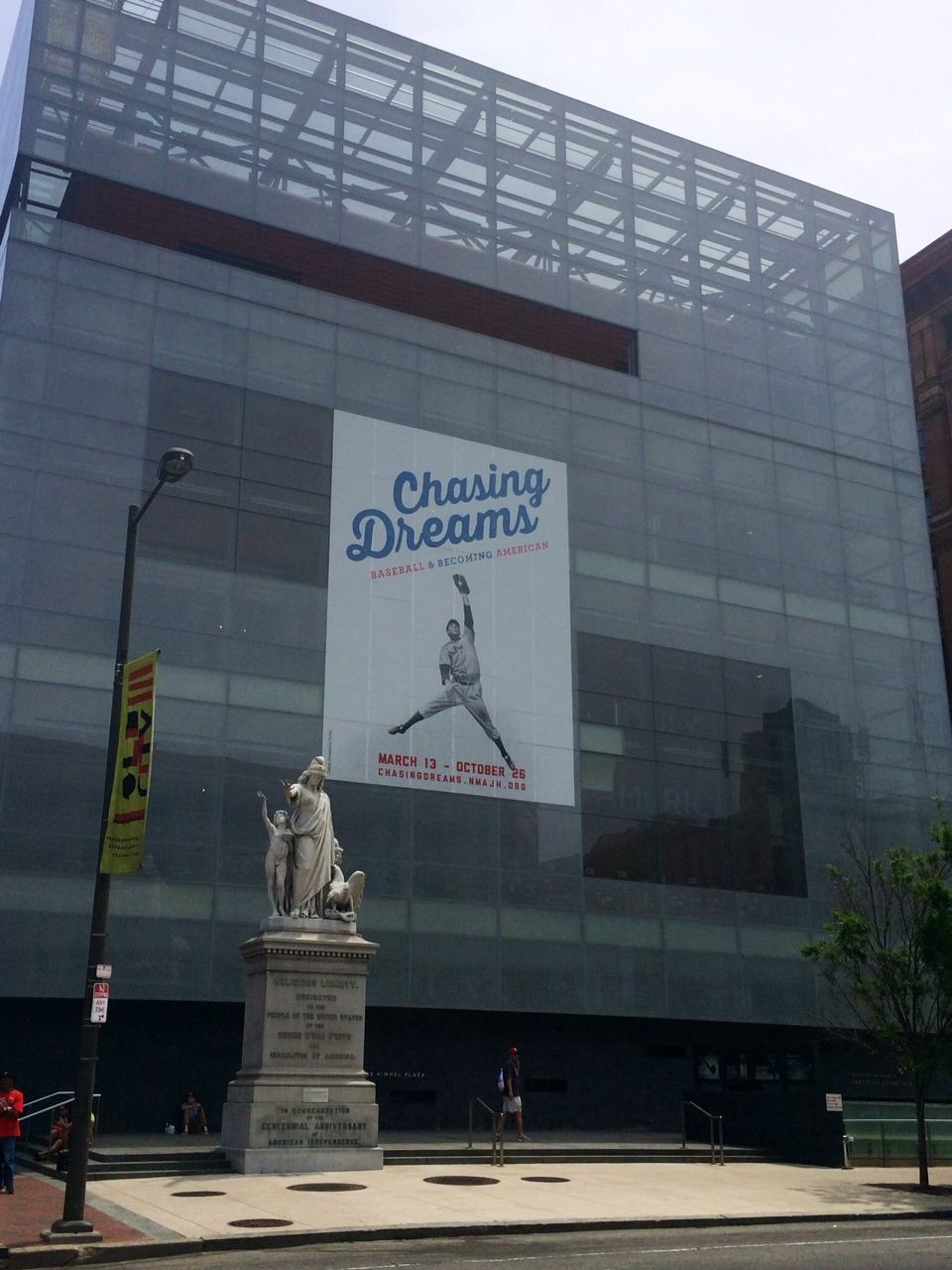 4. Chasing Dreams Exhibit: You don't need to be a big baseball fan to enjoy the exhibit currently in display at the National Museum of Jewish American History. This fascinating exhibit has many amazing artifacts on display. It showcases how baseball is America's sport and how ethnic minorities used it as a way to feel they truly belonged. When you think of Joe DiMaggio, Andy Cohen and Jackie Robinson you may think baseball but these players did so much more than just play baseball: they broke barriers and did so much for minorities in the Big Leagues and in the United States. On display until October 26, 2014.
 5. Franklin Square: Shhh! Don't tell anyone, it's not really a square, but it's loads of fun. Franklin Square has a beautiful carousel, fountain and mini-golf where you can putt your way through Philly's best sites, including Liberty Bell, the Rocky Steps and the Philadelphia skyline. In December, Franklin Square hosts a beautiful light show. Don't miss it if you're there!
All photos: Diana Limongi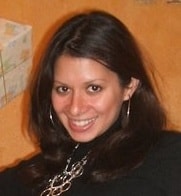 Diana Limongi-Gabriele is a Latina New Yorker with proud Ecuadorian roots, married to a Frenchman. She is mommy to Enzo, a French/Hispanic/European/American (one day trilingual) 23 month old boy. Diana lives in Queens, NY and works full time. She works hard juggling a full-time job, motherhood, family, grad school and most recently, her blog, LadydeeLG, where she writes about issues she is passionate about: motherhood, teaching her son Spanish, Latino issues, good quality food and women's rights. You can also follow her on Twitter: @dianalimongi or on Facebook.