Recipe: Delicious Lentil Soup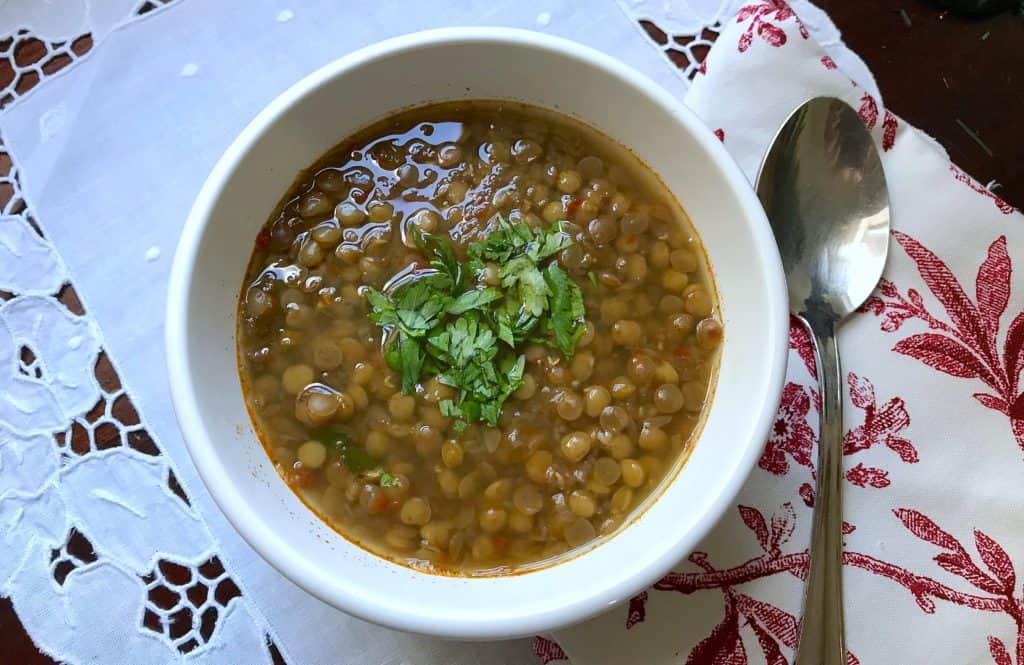 This delicious lentil soup is not only easy to make and nutritious, but according to Hispanic tradition, it may bring you prosperity in the New Year. In Chile, as soon as the new year starts, it's customary to eat as many lentils as you can so you will have money and prosperity. In France, on January 1 many eat lentil soup with sausage to ensure prosperity in the year that has just started.
In Spain as well, aside from eating 12 grapes, many decorate their New Year's table with dried lentils. On the other hand, in the United States, the first day of the year for many isn't complete unless they eat black-eyed pea soup for prosperity.
READ ALSO: 12 Beloved Latino New Year's Eve Traditions For Good Luck
I'm not sure there is any scientific basis for these traditions. Lentils are round and could be associated to coins and perhaps that's why for centuries people see them as a symbol of financial prosperity. In my case, I've been serving lentils for years on January 1 and it's the perfect excuse to have family and friends come over to start the year.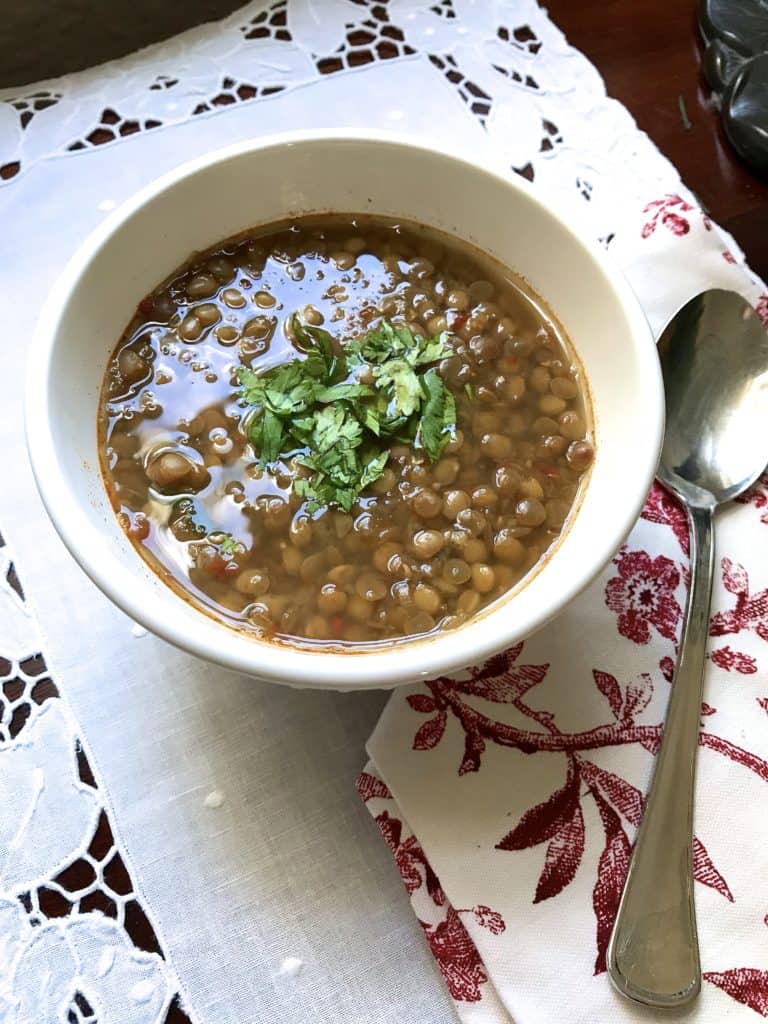 Lentil soup recipe
May the new year bring you many good things, including prosperity!
Lentil Soup
Author:
Prep time: 10 mins
Cook time: 35 mins
Total time: 45 mins
Ingredients
1 tablespoon olive oil
1 onion,chopped
2 chopped garlic cloves
1 red pepper, chopped with no seeds
1 package of lentils (1 lb)
8 cups of water
¼ teaspoon ground cumin
1 tablespoon tomato paste
Salt
Black pepper, freshly grounded
1 bunch of fresh cilantro or coriander
Instructions
Heat the olive oil in a pot using medium heat.
Fry the onion and garlic stirring occasionally, 4-5 minutes.
Add the pepper and sauté for 4-5 minutes.
Rinse the lentils and add them to the pot with the sautéed onion, garlic and pepper.
Add the water, cumin, tomato paste and then cook uncovered for 10-12 minutes until boiling.
Lower the heat to low-medium, add cilantro and cook covered for 25 minutes or until the lentils are tender.
Add salt and pepper.
Turn off the heat and allow to cool off, covered, for 10 minutes before serving.
Serve hot and garnish with fresh cilantro.
3.5.3229
En español: Sopa de lentejas: receta para la prosperidad