Why Kids (And You!) Need To Avoid Heavy Backpacks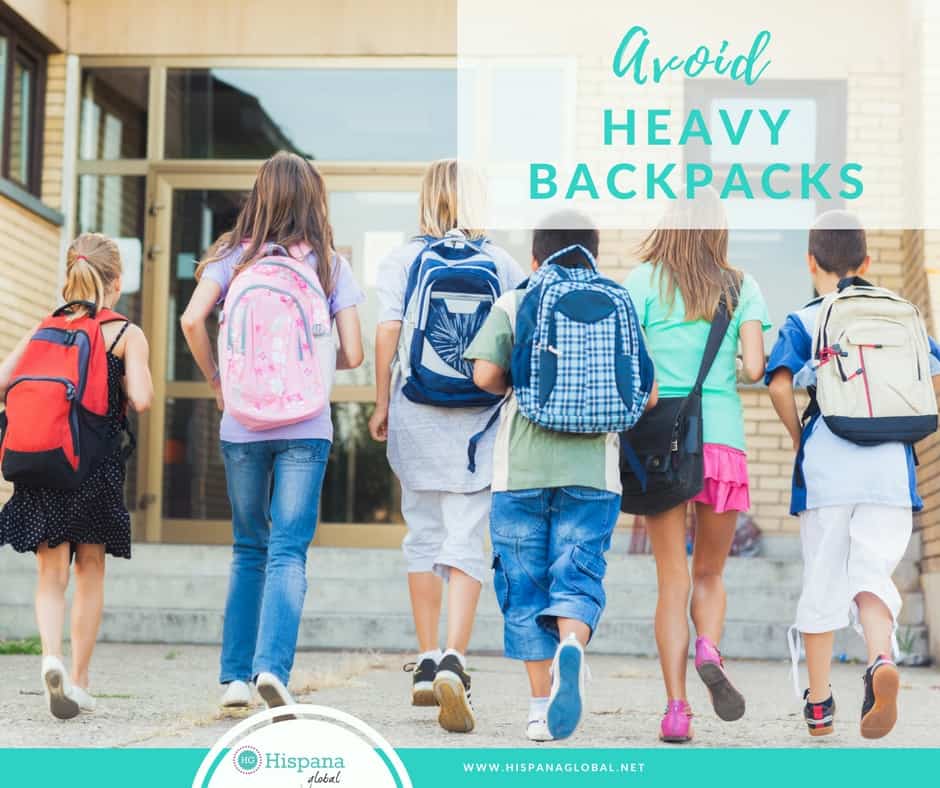 Heavy backpacks seem to be the norm these days, but could be creating health problems for our children. When kids carry more than 10% of their body weight, injuries can lead to health problems lasting into adulthood. The other day I carried my 12 year old daughter's backpack and realized it seemed too heavy even for me. I realized this is becoming a common problem with kids of all ages who are carrying books, school supplies and sometimes, even laptops.
Experts say heavy loads can cause injuries and low back pain that often lasts through adulthood. "A child wearing a backpack incorrectly or that is too heavy can be contributing risk factors for discomfort, fatigue, muscle soreness, and musculoskeletal pain especially in the lower back," says Karen Jacobs, EdD, OTR/L, CPE, clinical professor of occupational therapy at Boston University, and an expert on school ergonomics and healthy growth and development of school-age children. There are many things parents can do.
What you need to know about backpacks
Preventing discomfort and pain is simple. The American Occupational Therapy Association (AOTA) offers the following tips for keeping kids safe while toting books to and from school:
Always select a backpack that is the correct size for your child.
Make sure the height of the backpack extends from approximately 2 inches below the shoulder blades to waist level, or slightly above the waist.
Always wear well-padded shoulder straps on both shoulders so the weight is evenly balanced.
Distribute weight evenly. Load heaviest items closest to the child's back and balance materials so the child can easily stand up straight.
Wear the hip belt if the backpack has one, to improve balance and take some strain off sensitive neck and shoulder muscles.
Check that the child's backpack weighs no more than 10% of his or her body weight. If it weighs more, determine what supplies can stay at home or at school each day to lessen the load.
If the backpack is still too heavy for the child, consider a book bag on wheels.
For more tips and information, visit www.aota.org/backpack.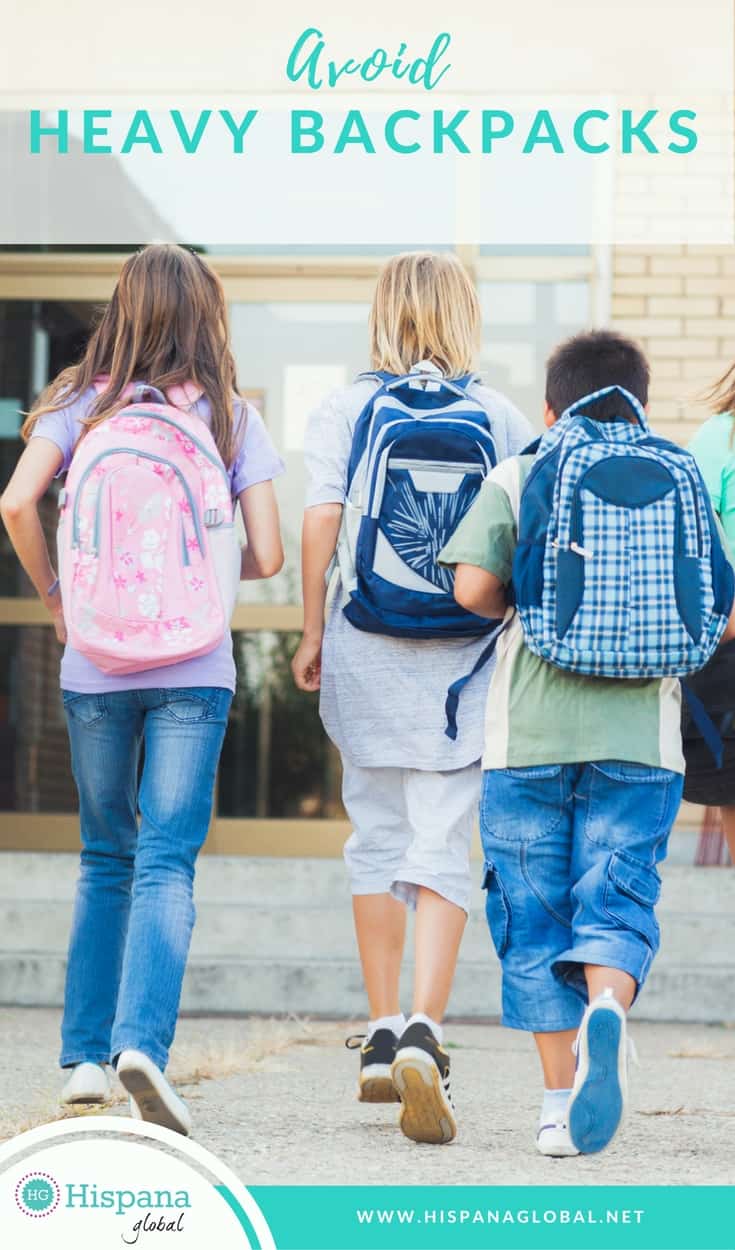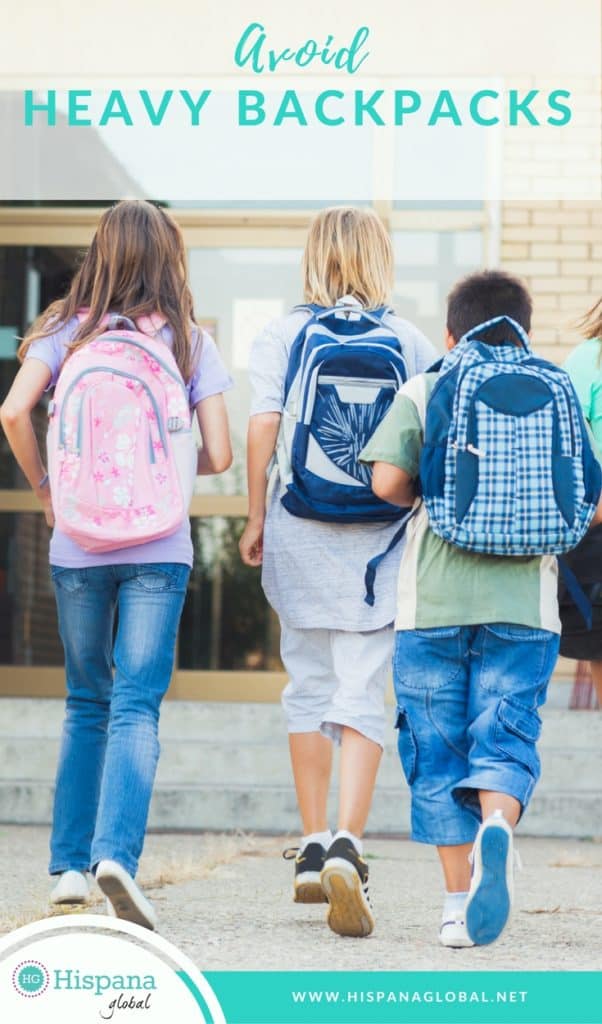 En español: Ojo con las mochilas demasiado pesadas