Back-To-School Shopping Made Easy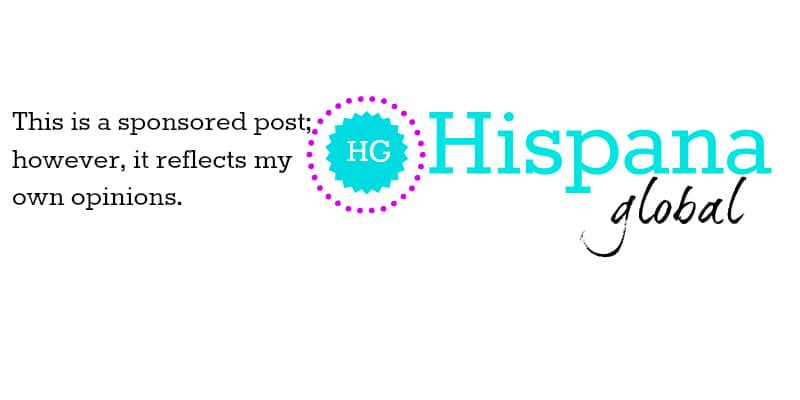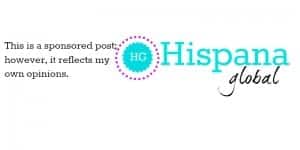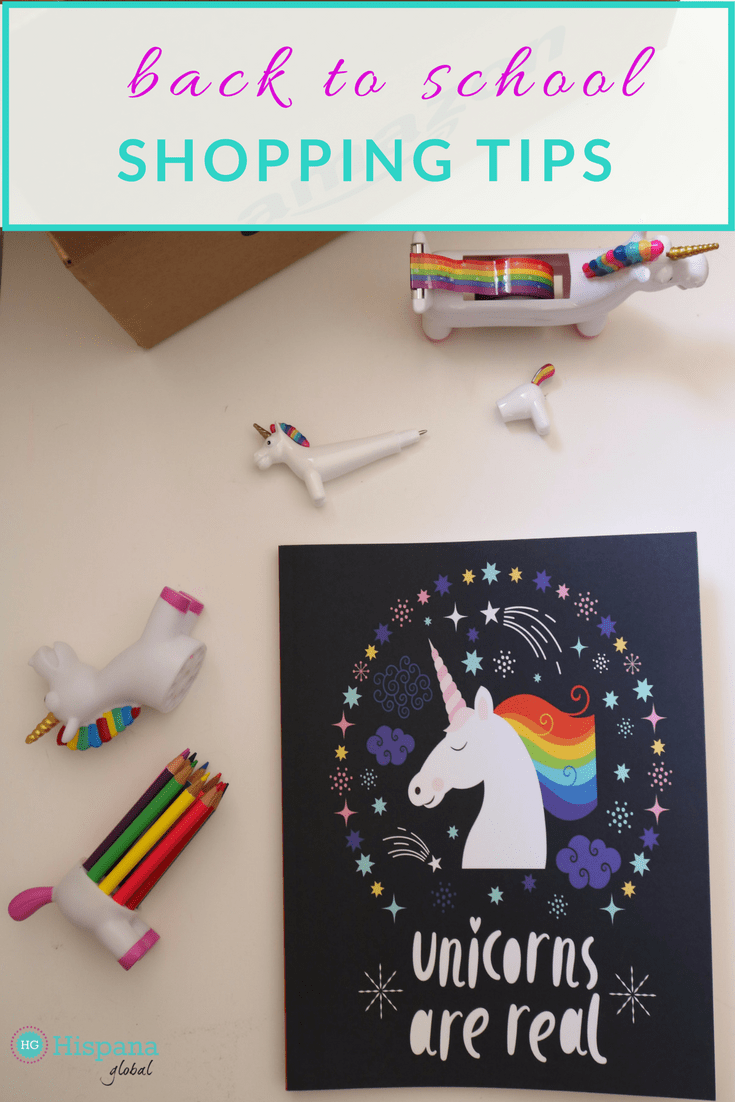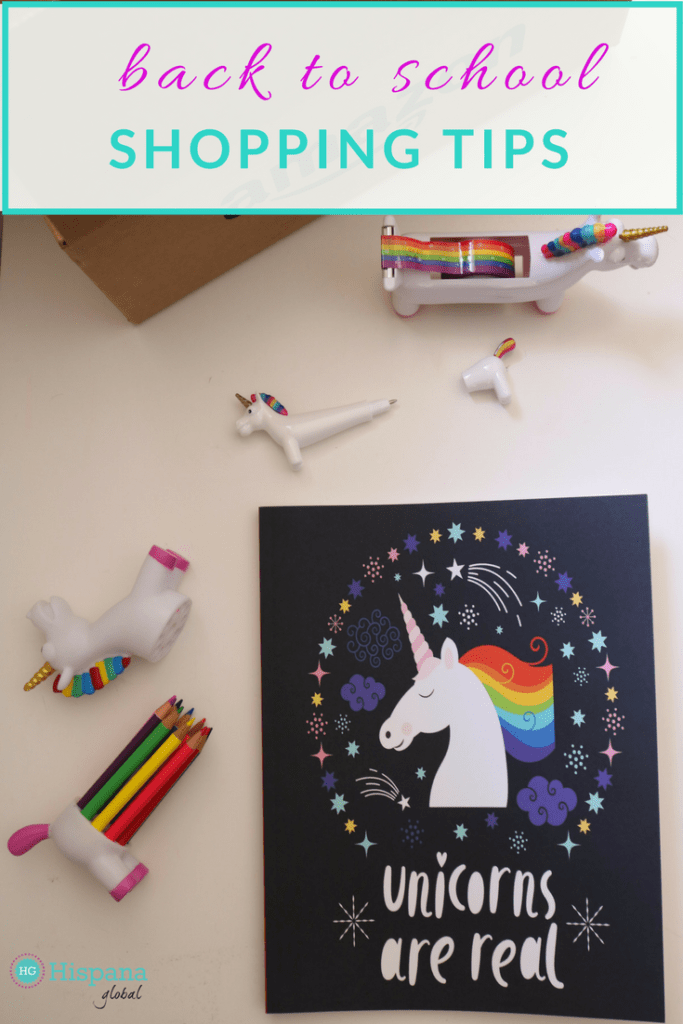 When it comes to back-to-school shopping, parents everywhere sigh. The lists are long, stores get packed, and it can be quite a challenge to find everything you need in one shopping trip.
As a huge fan of online shopping, I´m super excited to partner with Amazon to share with you how to make back-to-school shopping easier and more efficient. Amazon's Back-to-School Store is such a huge timesaver because they've made it easy for you to find all the back-to-school essentials in one place – from recommended suggestions by grade to essentials you know you'll need for the year ahead. Parents and teachers can get all their school supplies whenever they want to shop – from backpacks and clothes, to glue, scissors, lunchboxes, and more. If you're an Amazon Prime member, like me, you get unlimited free Two-Day Shipping on more than 50 million items. If you're not, don't worry, there are still millions of items with free shipping!
What I also like is that you can find all the latest trends. In case you've been living under a rock, tweens are all over the unicorn trend. My daughter loves this mythical creature and I know she's not the only one. That's why I curated a list for the new Amazon Back-to-School Store with my favorite unicorn themed back-to-school finds!
Top Unicorn Back-To-School Items
Many of my friends who are not yet fans of online shopping say that they are disappointed once they receive what they bought. You shouldn't worry! I bought items from my unicorn themed list and they are so cool, I'm keeping a few for myself instead of giving them to my daughter. Here are my favorites:
Early mornings are not very inspiring, so you need all the help you can get. This Water Bottle might be my favorite ever.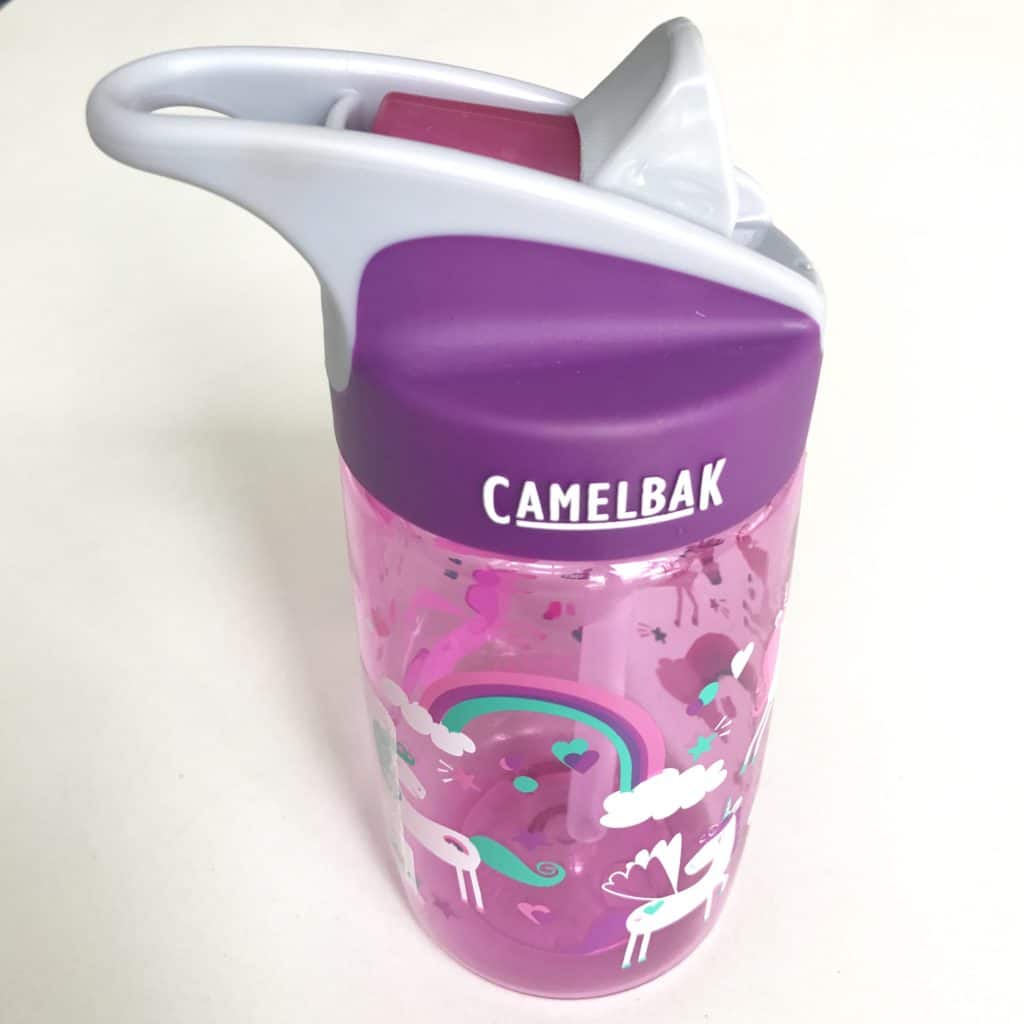 My daughter's desk went from boring and practical to magical with this unicorn notebook, tape dispenser, pen, and pencils. Rainbow tape makes everything better!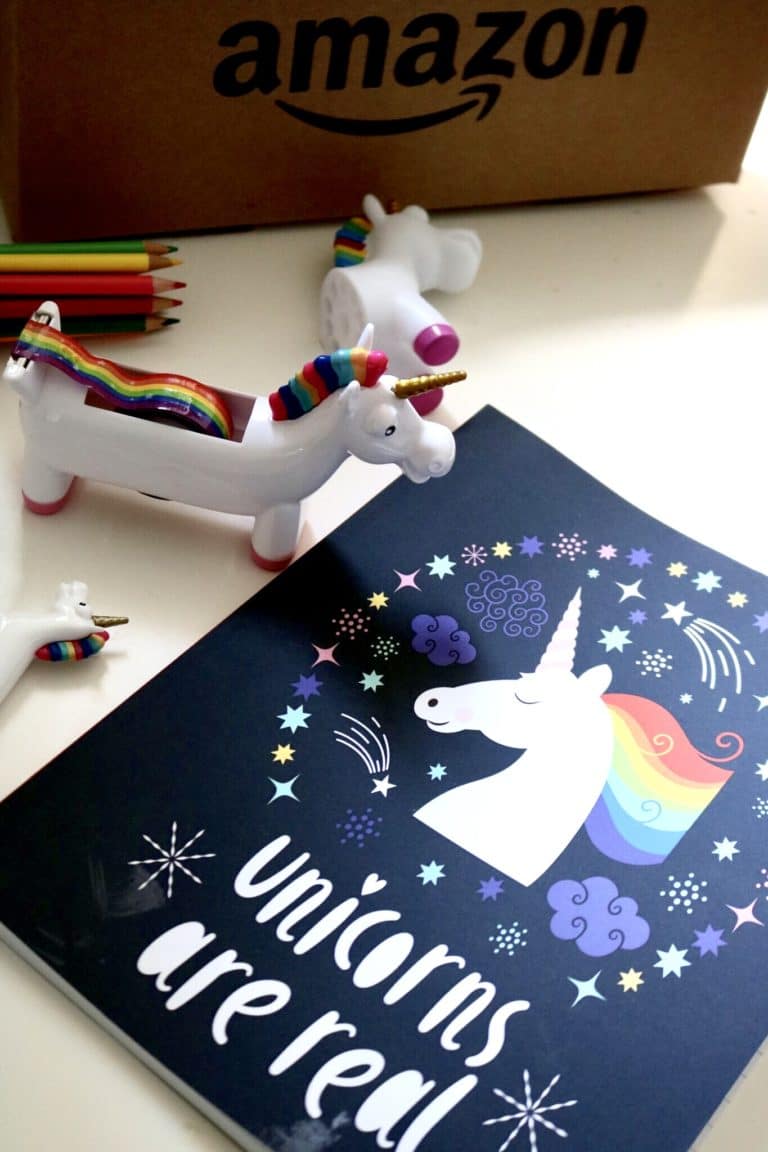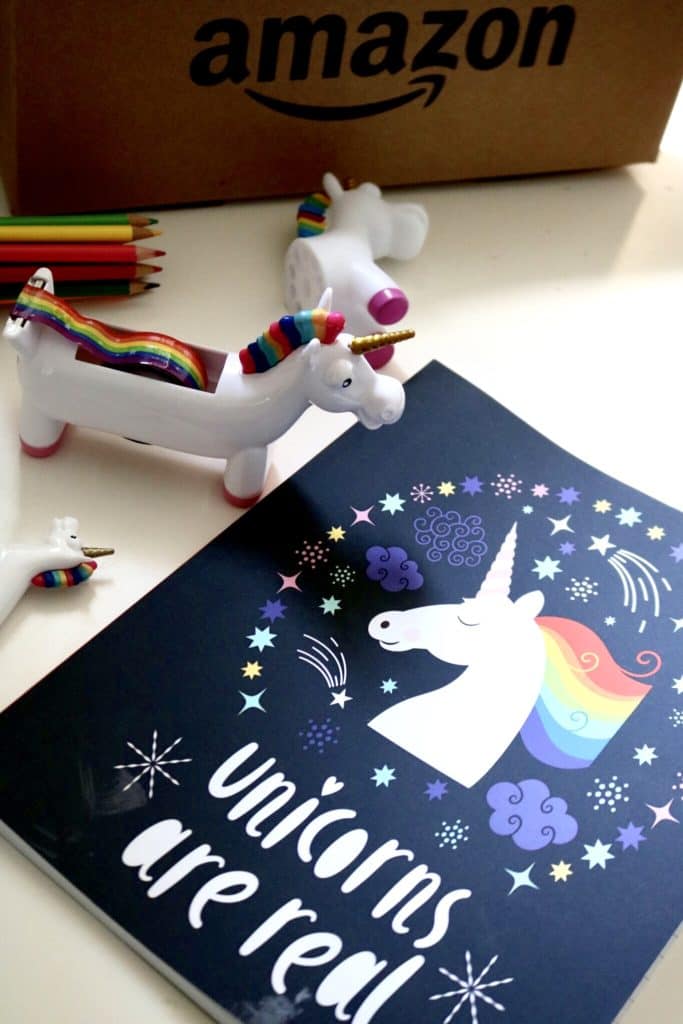 Back-to-school season also means back-to-packing-school-lunches season. This unicorn cookie cutter takes my sandwich making skills from basic to fun. A peanut butter and jelly or cream cheese and cucumber sandwich looks so much more appetizing if it's shaped as a unicorn!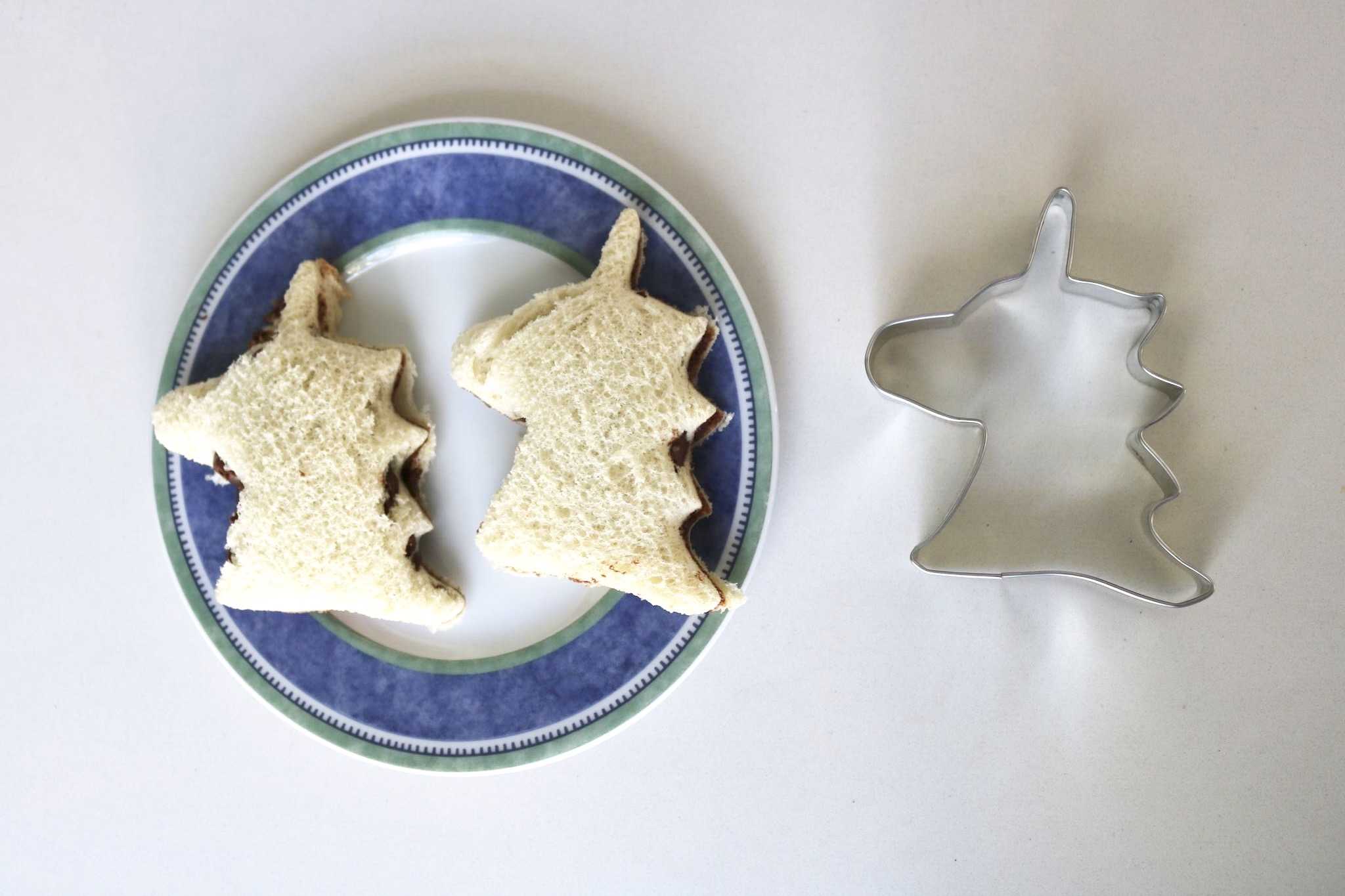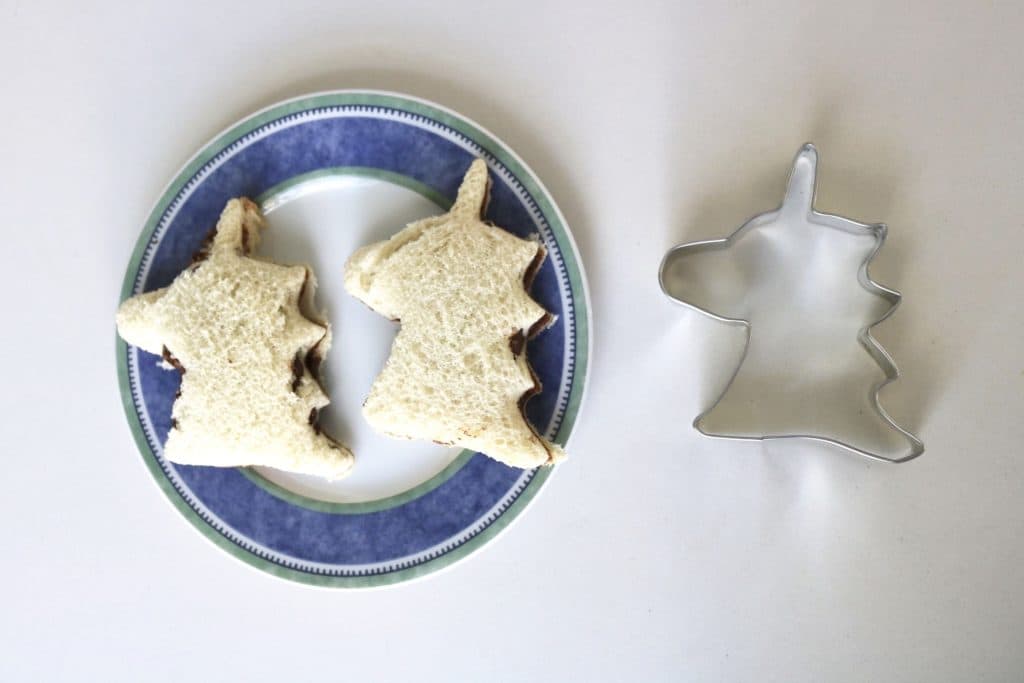 Back-to-school shopping really couldn't get any easier. Shop from your phone, tablet or computer without having to wait for parking, finding a sales associate to help you find your child's size, or stand in line to pay. You don't even have to type! If you have any Alexa-enabled device like the Amazon Echo, Echo Dot, or Amazon Tap, you can ask Alexa to buy what you need.
Are you done with all of your back-to-school shopping or are you just getting started?
Special thanks to Amazon for sponsoring this post. All opinions are my own.
This post includes affiliate links, which help support this blog at no extra cost to you.