Mickey Mouse-inspired DIY dessert pedestal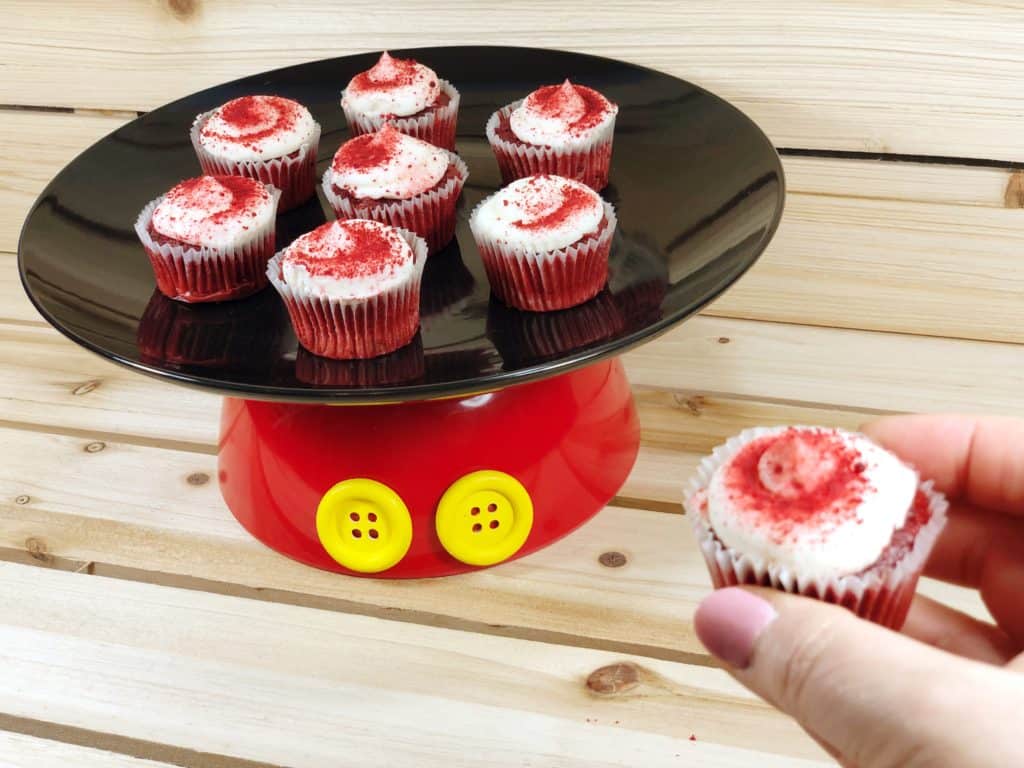 If you're planning a Disney-themed party, you will love this Mickey Mouse-inspired DIY dessert platter that you can make in about 15 minutes. The best part? You can get your supplies at your local dollar store.
This dessert pedestal is adorable and allows you to display cupcakes, cookies and any other treats. It is so easy to make!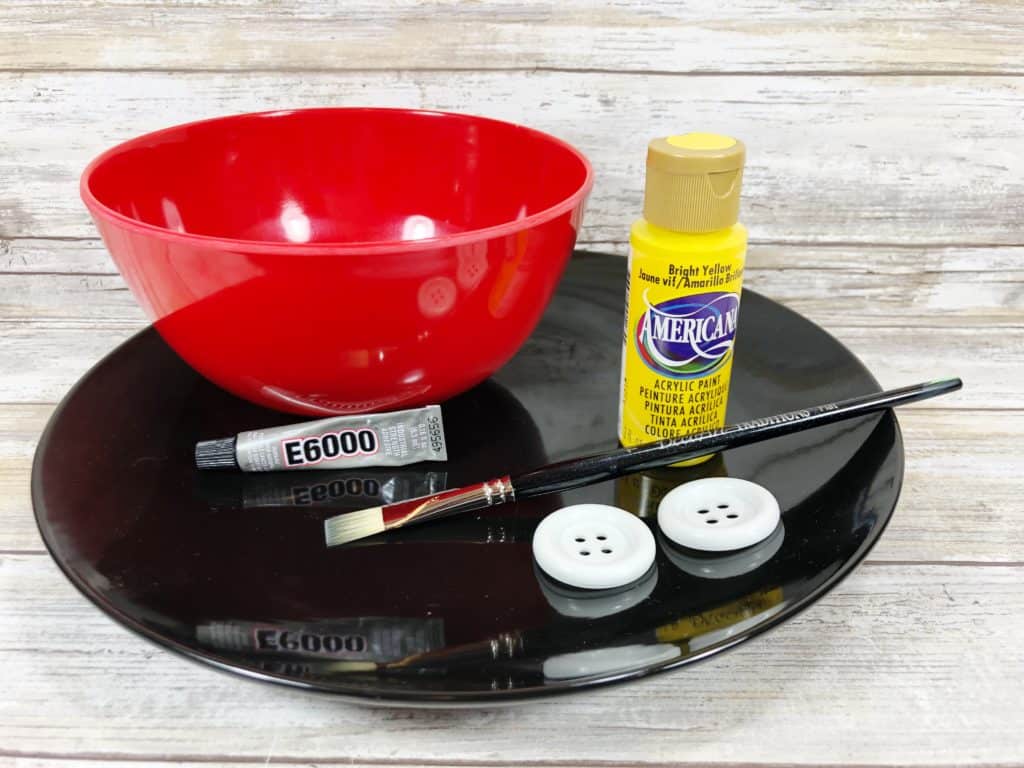 Mickey Mouse-inspired DIY: how to make a dessert pedestal platter
Supplies:
Black ceramic dinner plate
Red, hard plastic bowl
E6000 Adhesive
2 buttons, yellow or white, 1 ½" round with 4 holes
Ruler
Craft Paint in yellow if using white buttons
Paintbrush
Paper – scrap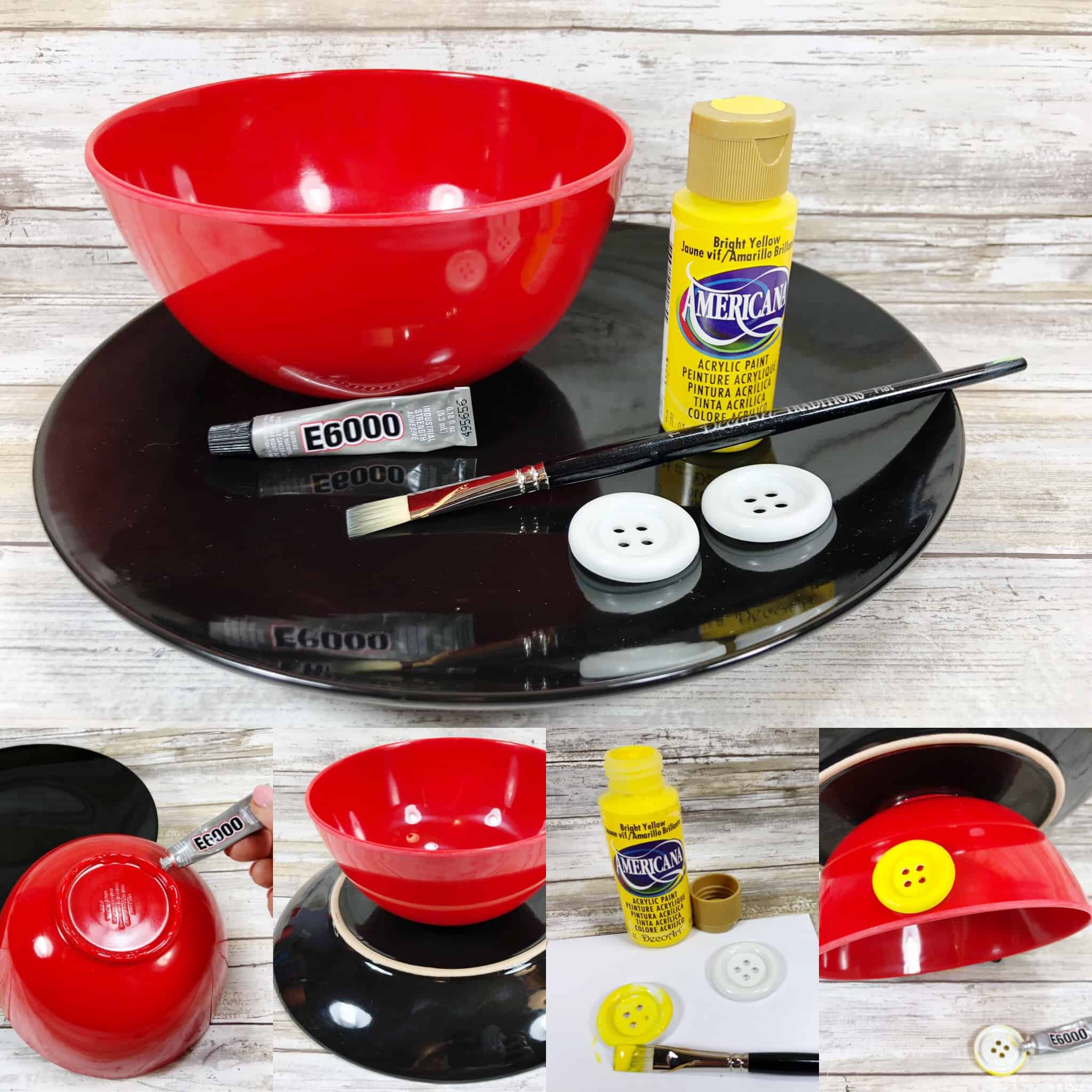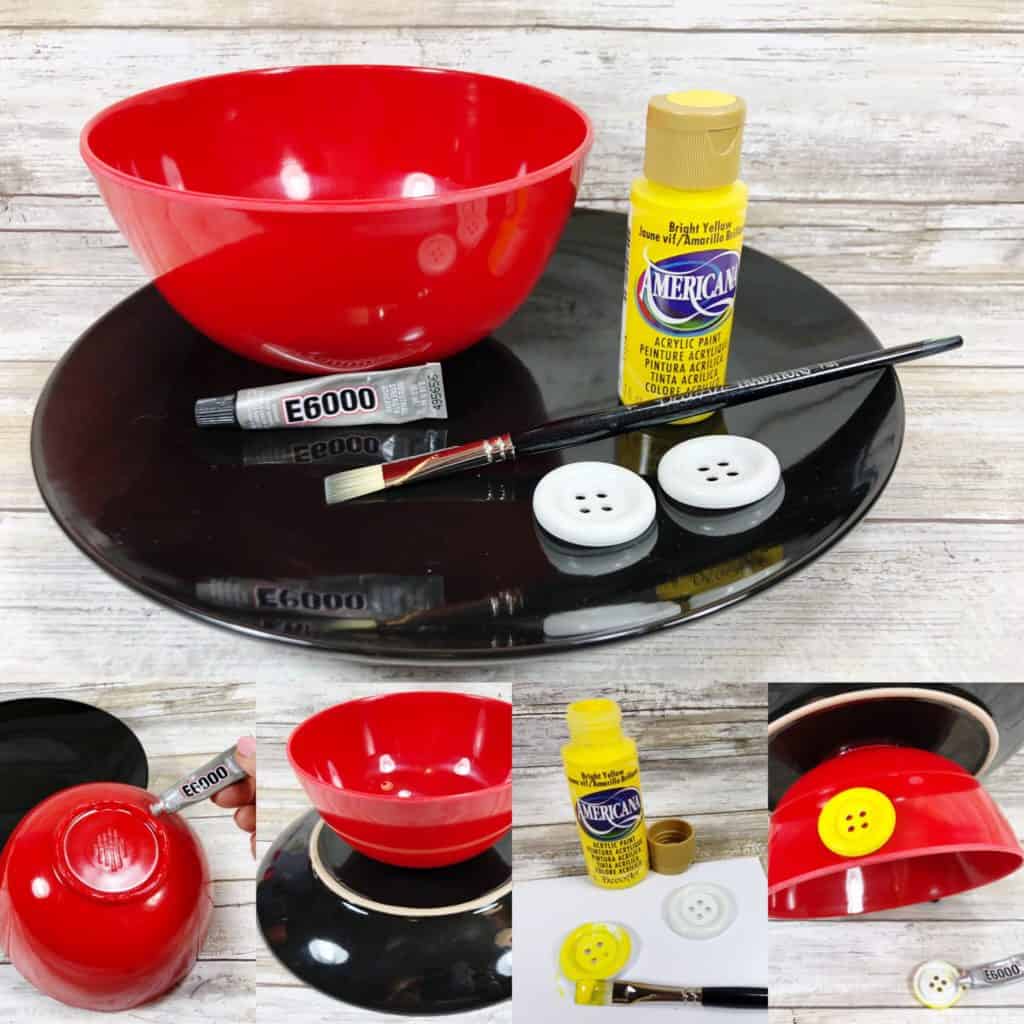 Instructions:
Place white buttons on scrap of paper and base coat several times with yellow craft paint, allowing to dry between coats. NOTE: Buttons can be yellow or white.
Wash plate and bowl and then dry completely. Apply a bead of E6000 adhesive to the bottom rim of the bowl. Tip: Purchase a package of multiple little tubes of the E6000 Adhesive instead of one large tube as they are easier to use for smaller projects.
Position bowl onto the bottom center of the plate.
Measure around the perimeter of the plate to make sure that the bowl has been placed in the center. Set aside, overnight, to allow the adhesive to set completely.
Once dry, turn pedestal over and attach buttons to center bottom with E6000 adhesive. Set aside, overnight, to allow the adhesive to set completely.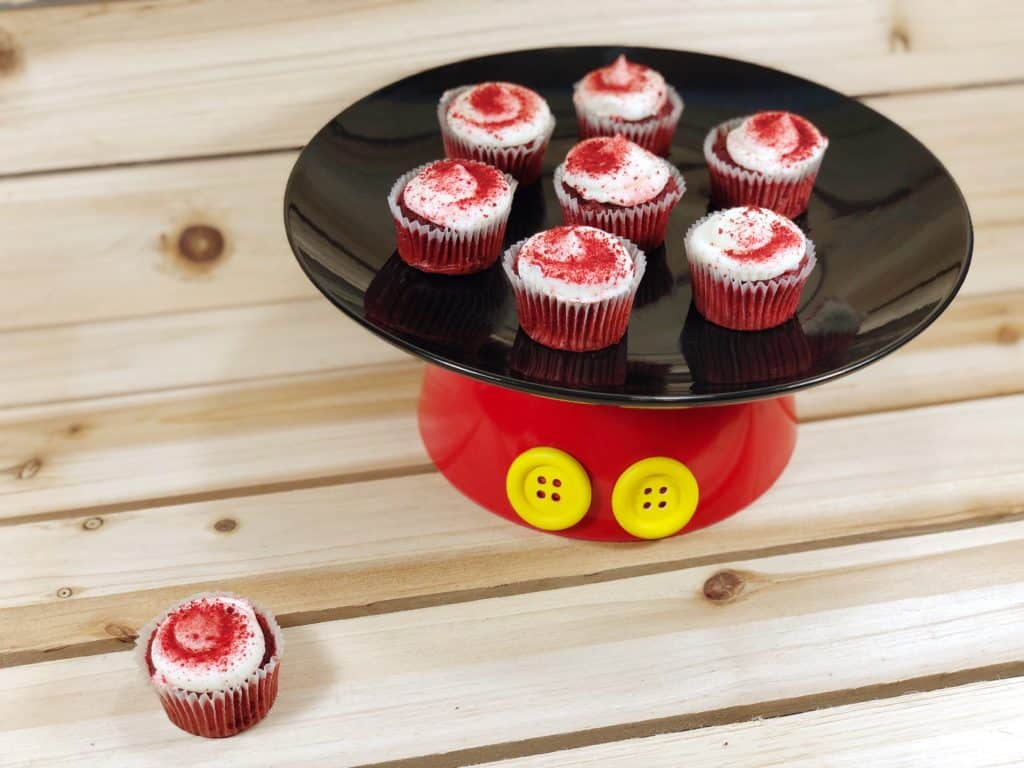 You can make Mickey Mouse-inspired dessert pedestals or platters in a variety of sizes for the perfect birthday celebration or as a special surprise for the Disney lover in your life!
Easy Dessert recipes
If you need recipes for your next party, here are some easy dessert ideas: