Easy Craft For Kids: Toilet Paper Roll Corn Cob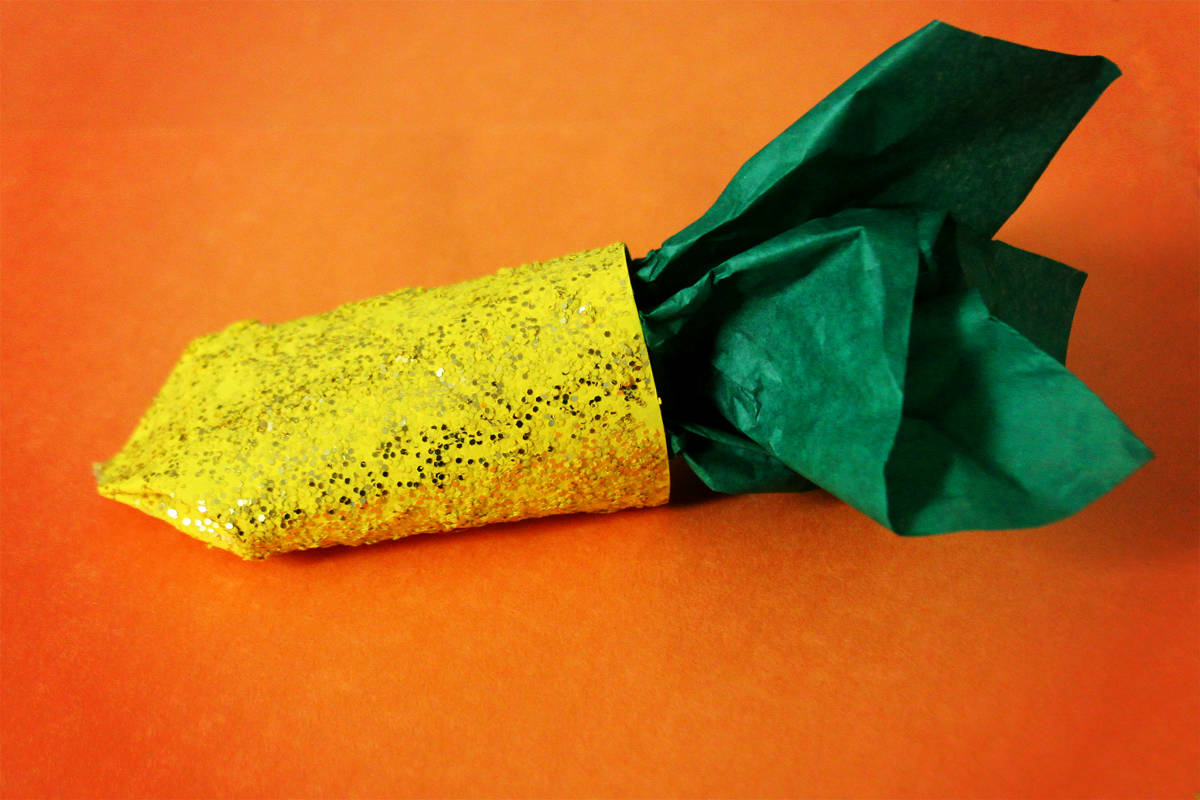 My daughters and I love to make crafts out of empty toilet paper rolls. Our latest creations, toilet paper roll corn cobs, are in honor of autumn and perfect for Thanksgiving.
They are easy and fun to make. Here's how you and your littles can make your own…
DIY Toilet Roll Corn Cobs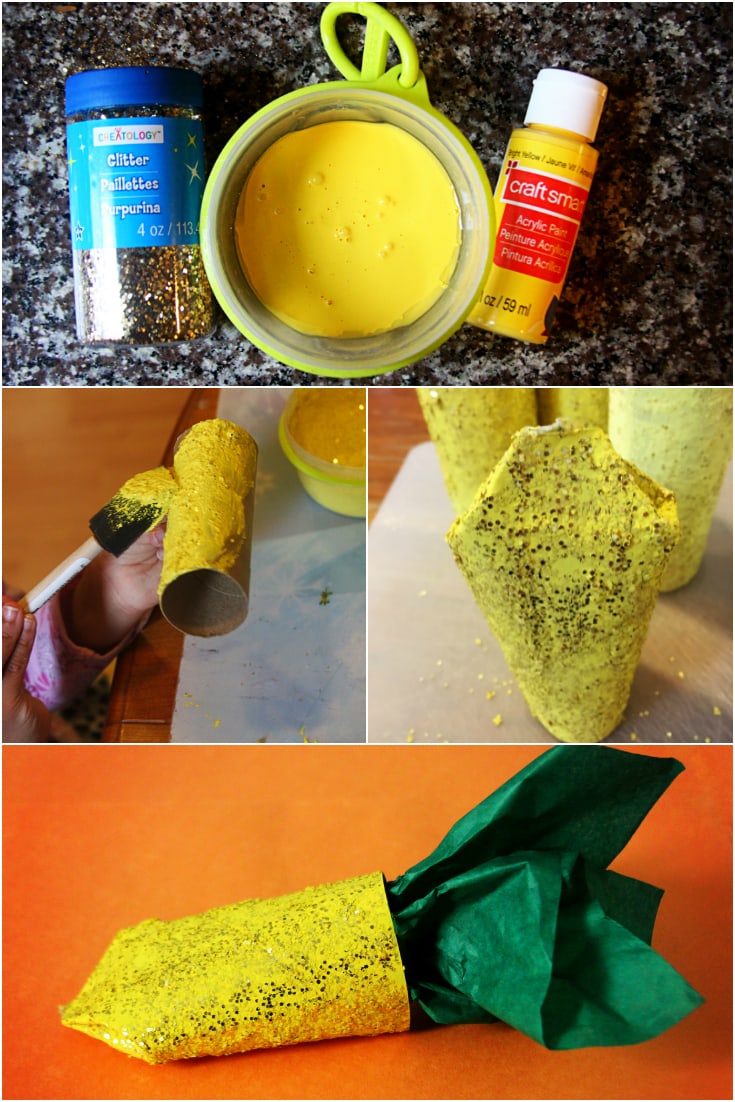 Supplies:
Empty toilet paper rolls
Yellow paint
Gold glitter (optional)
Green or brown tissue paper
Sponge brush or some kind of paint brush
Glue (we used a glue gun because the glue dries faster)
Directions:
You want to make sure that your empty toilet paper rolls have no toilet paper remnants on them.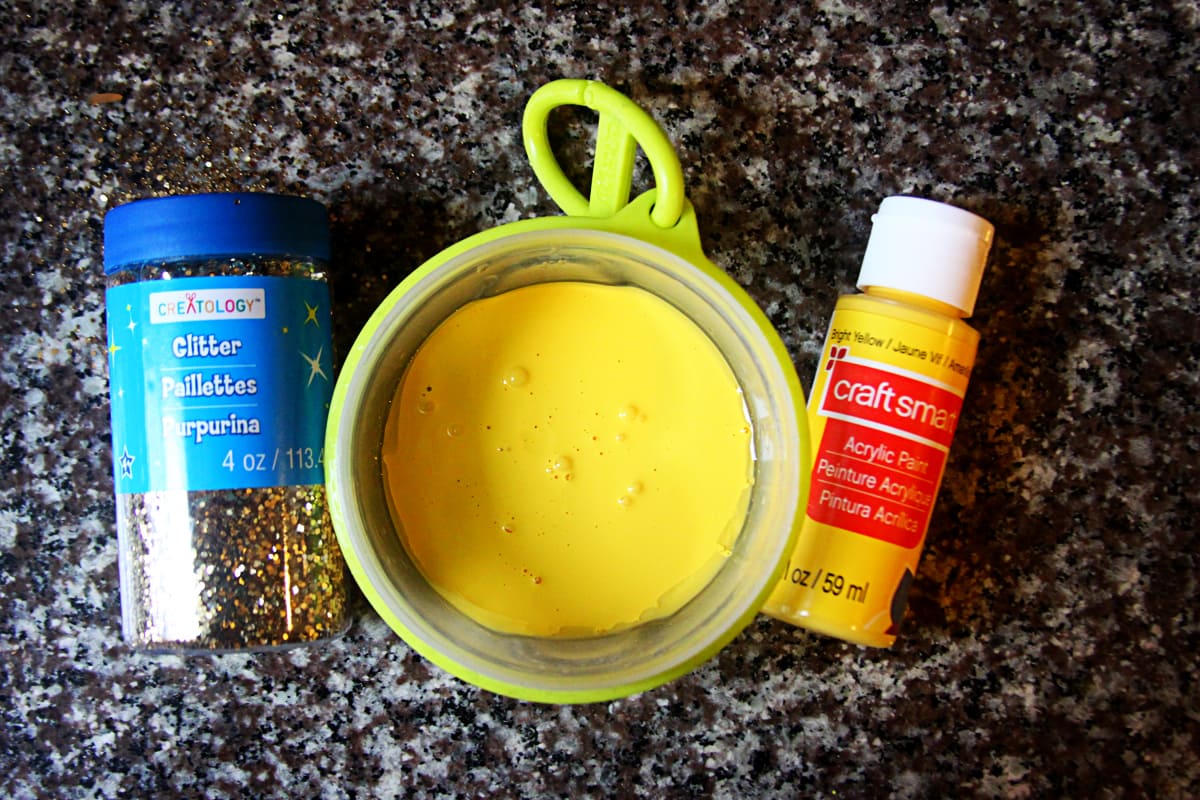 Mix together yellow paint and gold glitter. You can put as much or as little glitter in the paint as you like. We put a lot in, which made the paint chunky when applying to the toilet paper rolls, but we like the results.
Cover each toilet paper roll with the paint-glitter mixture. This part can be messy so make sure you've set up an area where it is OK to paint and have splatters. You can lay down some craft paper to protect surfaces.
Let the paint on the rolls dry to touch at least. Then push in the sides of one end of each tube to form a point. Glue the point shut with regular glue or a glue gun (don't let little kids use a glue gun, obvs).
Once the glue on the tips has completely dried, grab your tissue paper and if it's a rectangular sheet, cut it in half to make a square. Pinch the middle of each square of tissue paper and stuff it into the open end of your roll.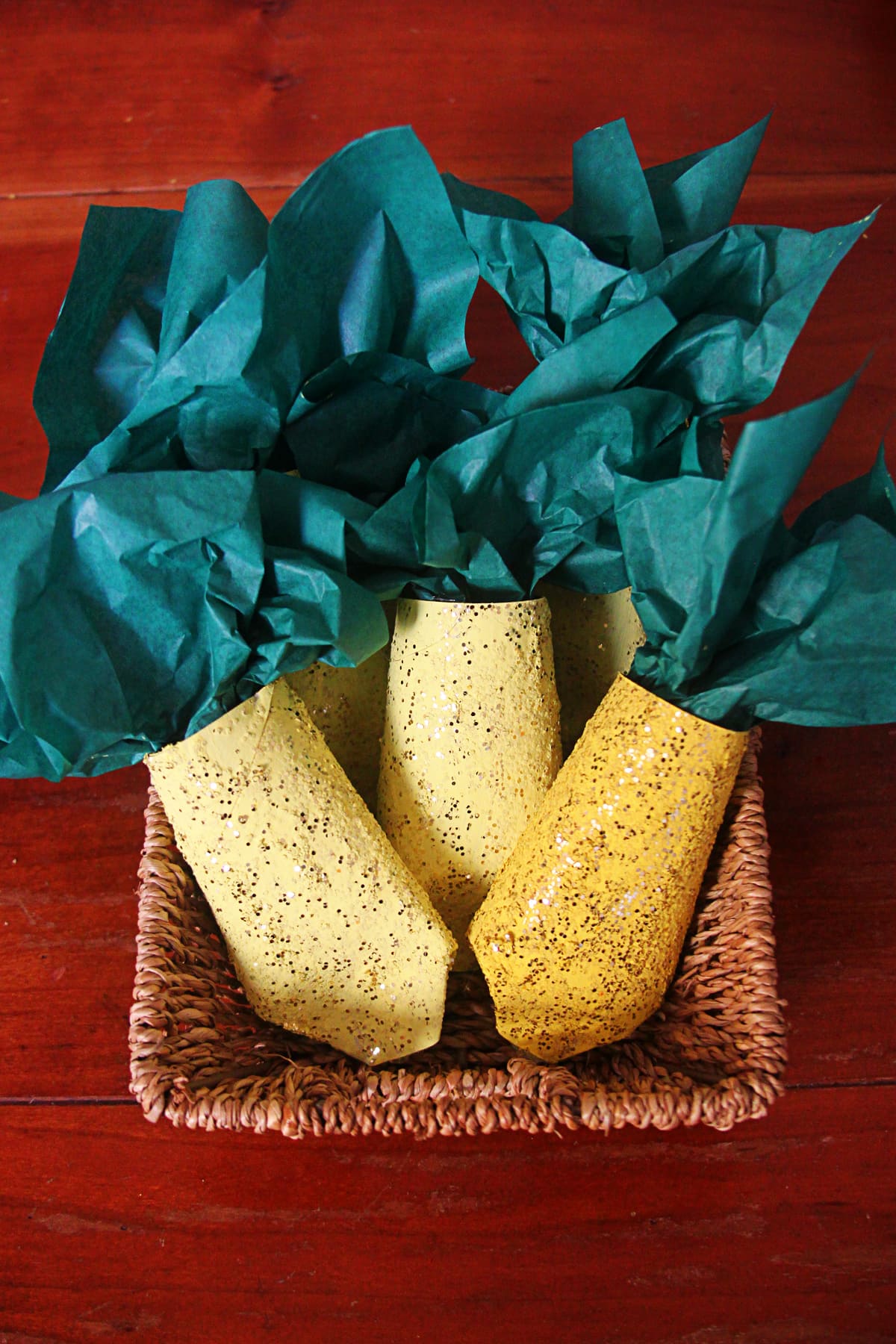 Proudly display your DIY corn cobs in a basket or however you like.
Hey, if you like this craft, check out our toilet paper roll pumpkins craft. Look at how cute they are.