The Most Decadent Caramel Brownies Recipe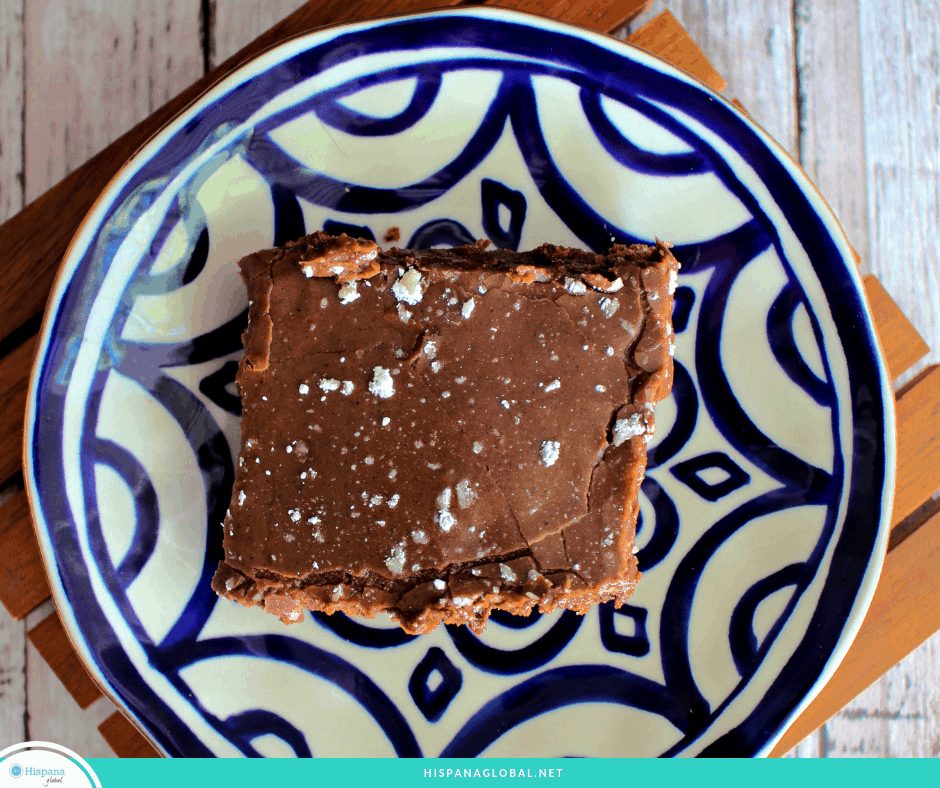 I'm always on the look for delicious recipes that can feed a crowd and these delicious caramel brownies are simply decadent.  This batch will give you a whole sheet pan's worth! Plus, these caramel lunch lady brownies are so easy to make.  And the brownies, especially the frosting, are to die for.  Once you try them, you will never want to bake a box mix again.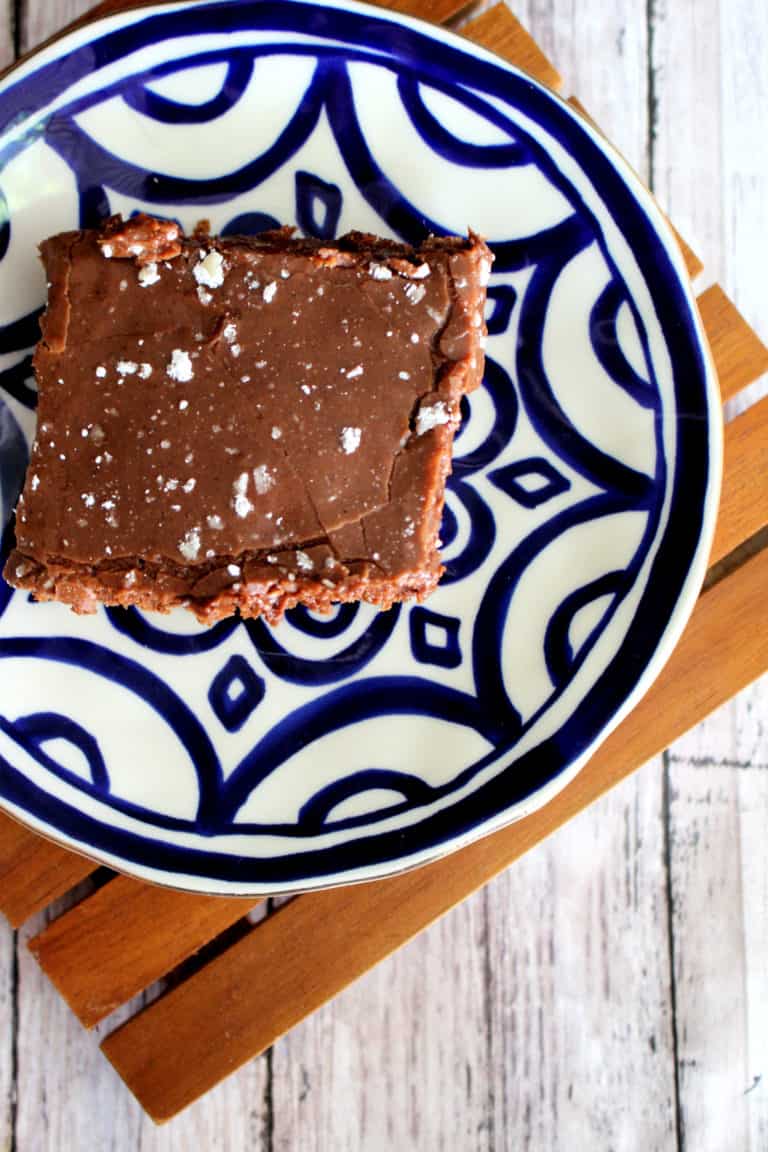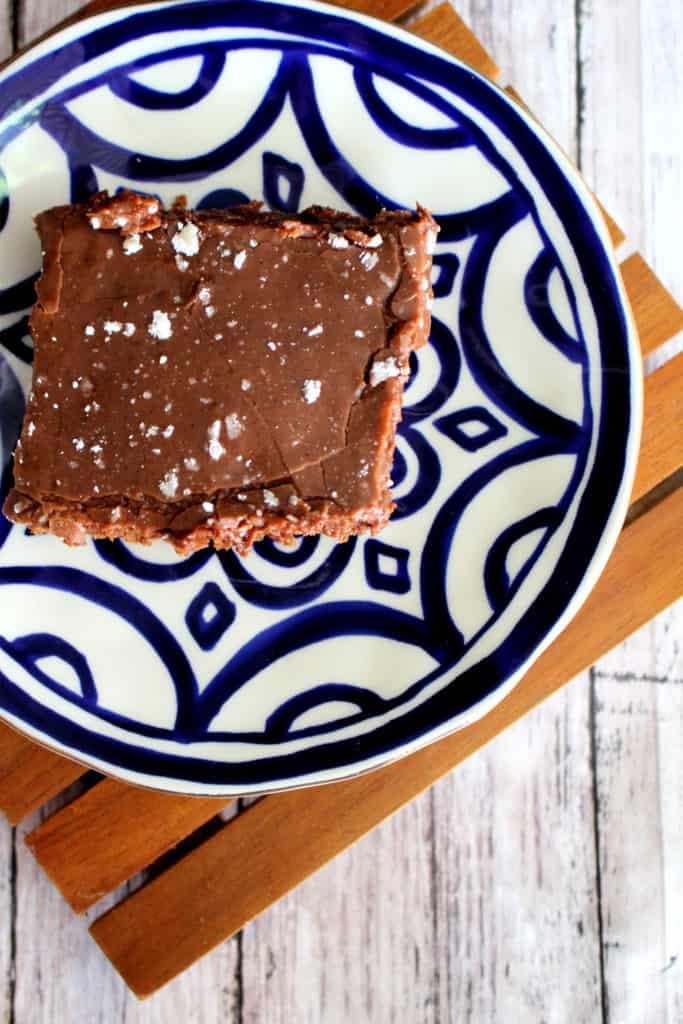 How to bake caramel brownies from scratch
Ingredients:
Brownies
1 cup butter, melted
½ cup unsweetened cocoa powder
2 cups flour
2 cups sugar
4 eggs (large)
¼ cup sea salt caramel sauce, plus more for drizzle
4 tsp vanilla extract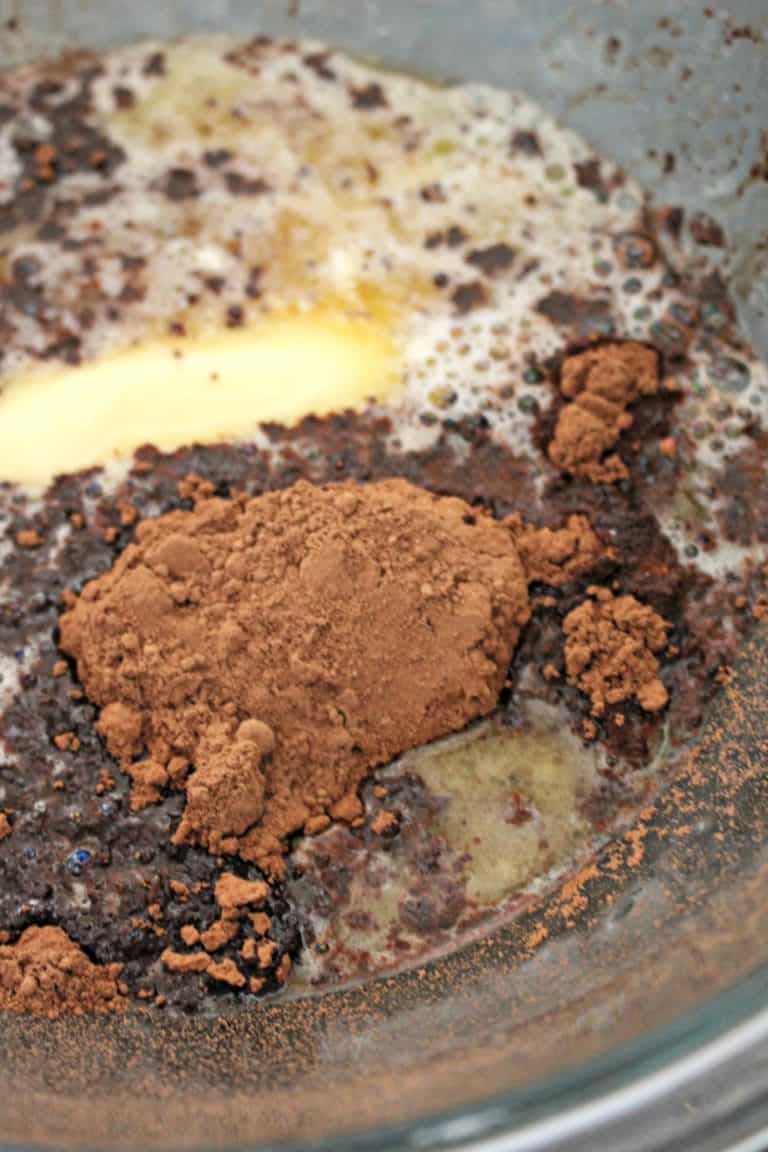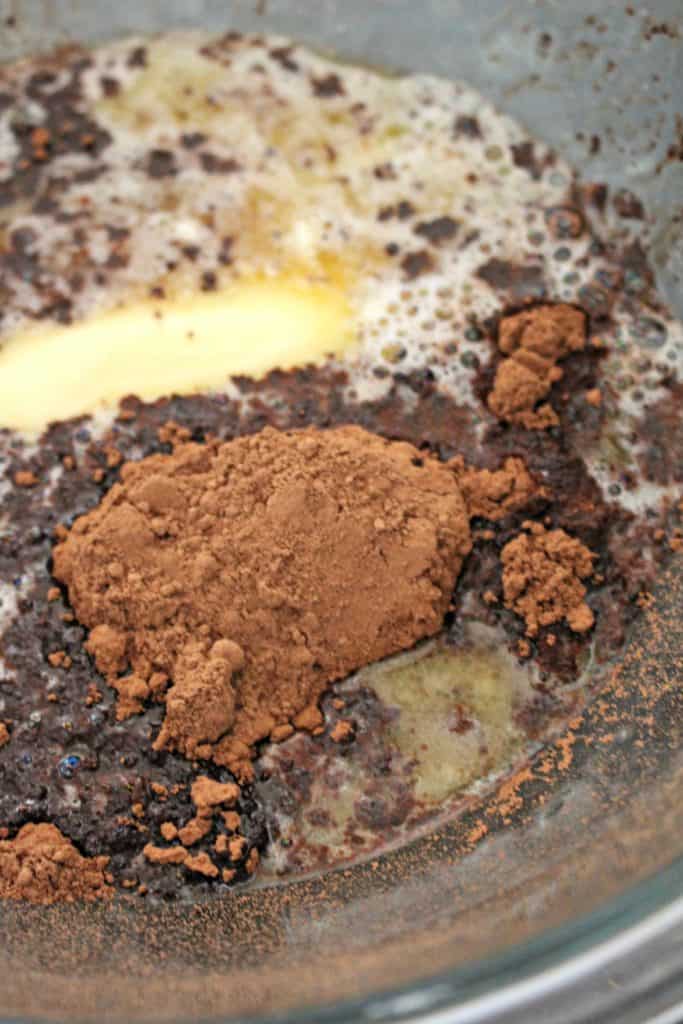 Icing
¼ cup butter, softened
¼ cup milk
¼ cup unsweetened cocoa powder
3 cups powdered sugar, plus more for sprinkling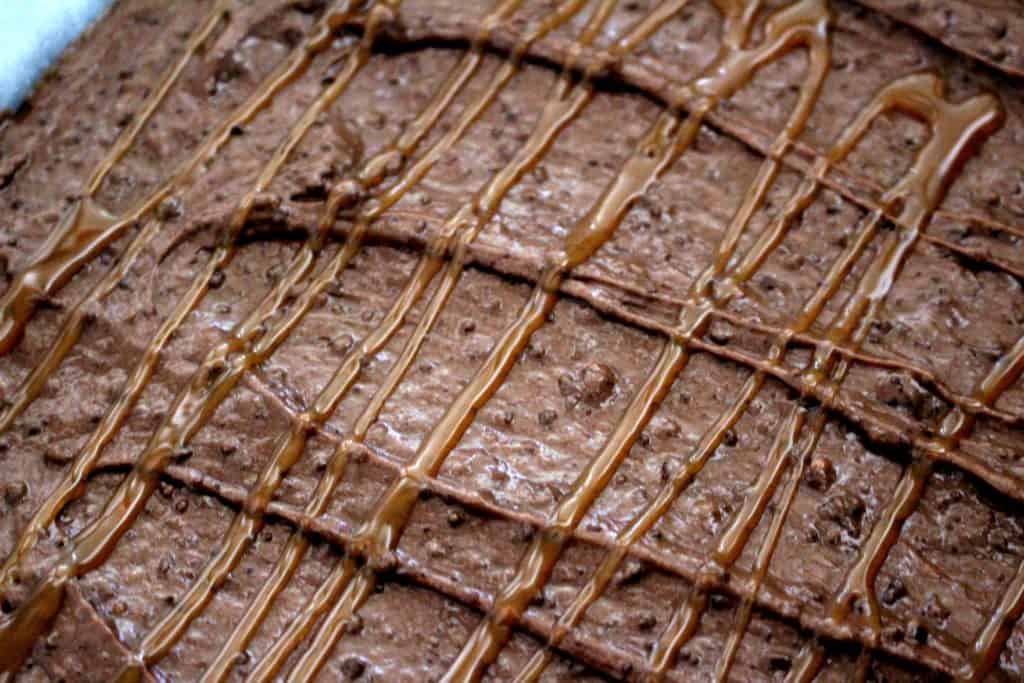 Instructions:
Preheat oven to 350 degrees.  Using wax paper, line a baking sheet.  Set aside.
In a bowl, add the melted butter and cocoa powder.  Beat until smooth using an electric mixer.
Add the sugar and flour.  Mix.
Add eggs, vanilla and caramel sauce.  Mix until combined.  The batter will be thick.
Drizzle the top with caramel sauce.
Pour into the prepared pan, spreading evenly.  Bake 25-30 minutes or until a toothpick will come out clean.
As soon as you take the brownies out of the oven, make the icing.
To make the icing, combine all ingredients and beat until smooth.
Pour the icing over the brownies while they are still warm.  The icing will melt and cover completely.
Dust with powdered sugar and allow the frosting to set.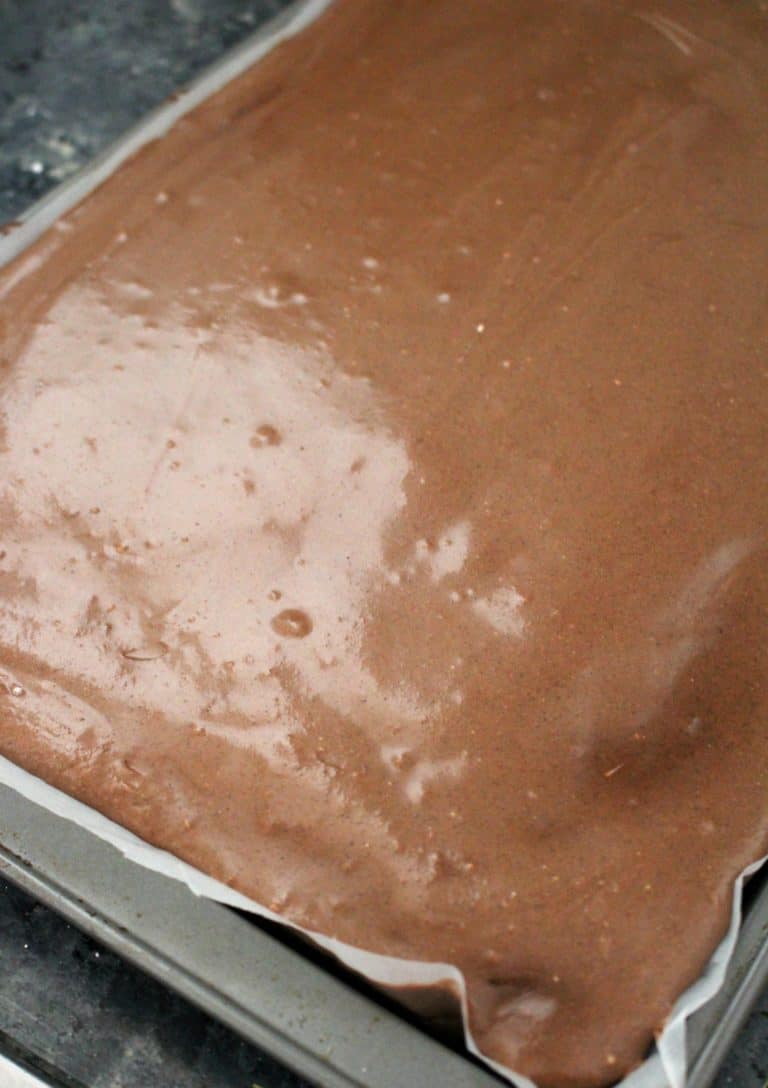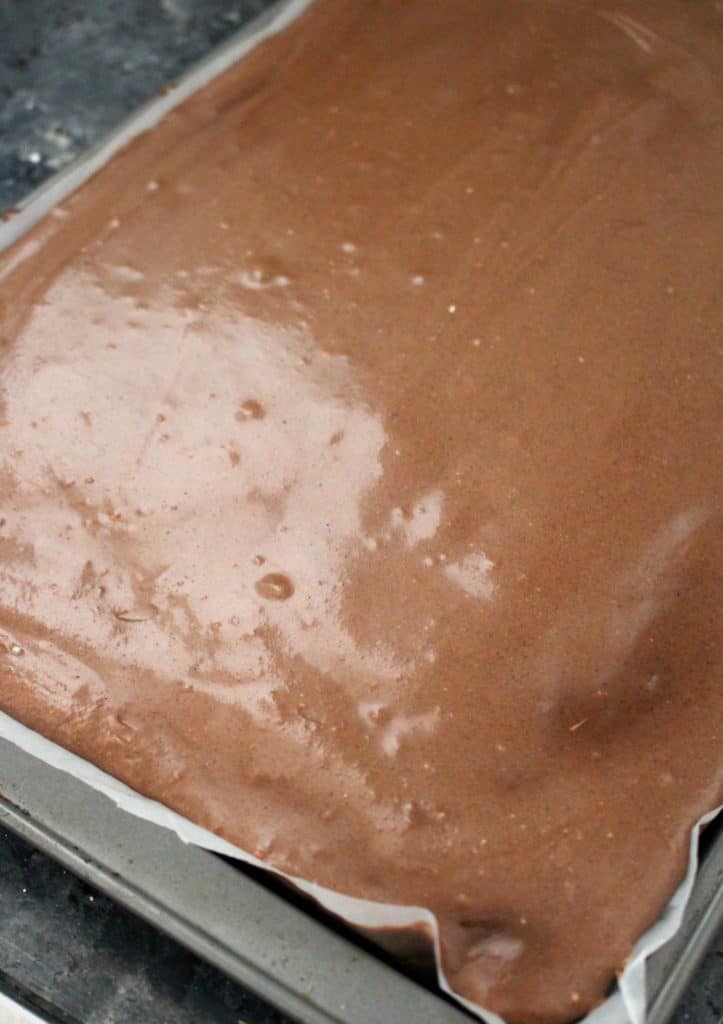 The frosting in itself is a treat, so be prepared to want to eat it by the spoonful. Let me know if you end up making these caramel brownies and whether you love them as much as I do.
More easy recipes