7 Inspiring Quotes From Latin American Authors In English And Spanish
Quotes can inspire you every single day of the year, and I selected 7 of my favorite ones from notable Latin American authors. These writers not only created beautiful stories, but also put together their words in such a special way, that they never cease to amaze me. Whether you are looking for material for Hispanic Heritage Month, or you simply seek everyday inspiration, I'm sure you'll find at least one quote from a Hispanic author that will stand out in your mind.
Since I know so many bilingual readers seek quotes in both English and Spanish, each quote is available in both languages. If you haven't read their books or poems, I highly suggest you add anything from these amazing Latin American writers. Their words will stay with you.
READ ALSO: 10 Amazing Quotes from Latino Authors
Isabel Allende quote about overcoming fear
Chilean former journalist and best-selling novelist Isabel Allende made me fall in love with her storytelling with "De amor y de sombra" and "La casa de los espíritus" (The House of the Spirits), and I have continued to be a fan over the years. She has sold close to 70 million books! She's been one of my favorite writers since I discovered her in high school.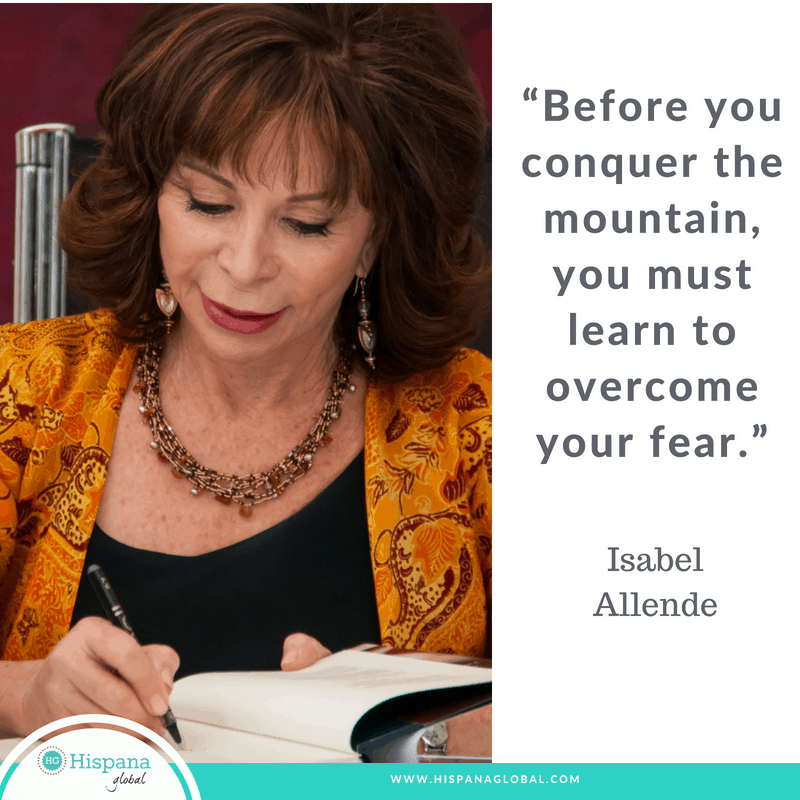 In Spanish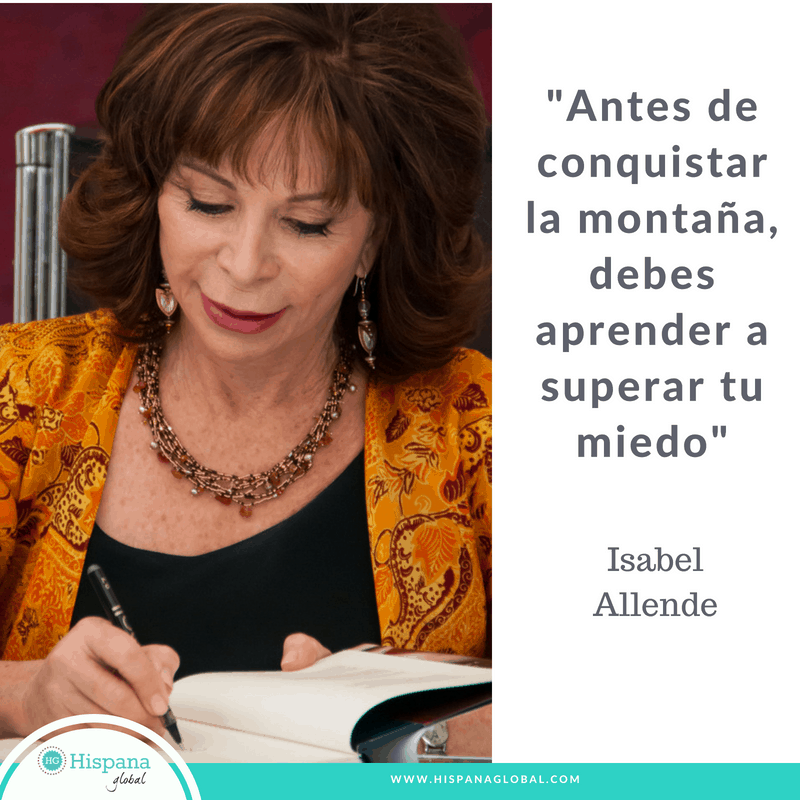 Octavio Paz quote about the beauty of poetry
Mexican Nobel Prize laureate Octavio Paz was not only a prolific poet, but also a diplomat. His essays reflected on profound issues and his use of the Spanish language always left me in awe.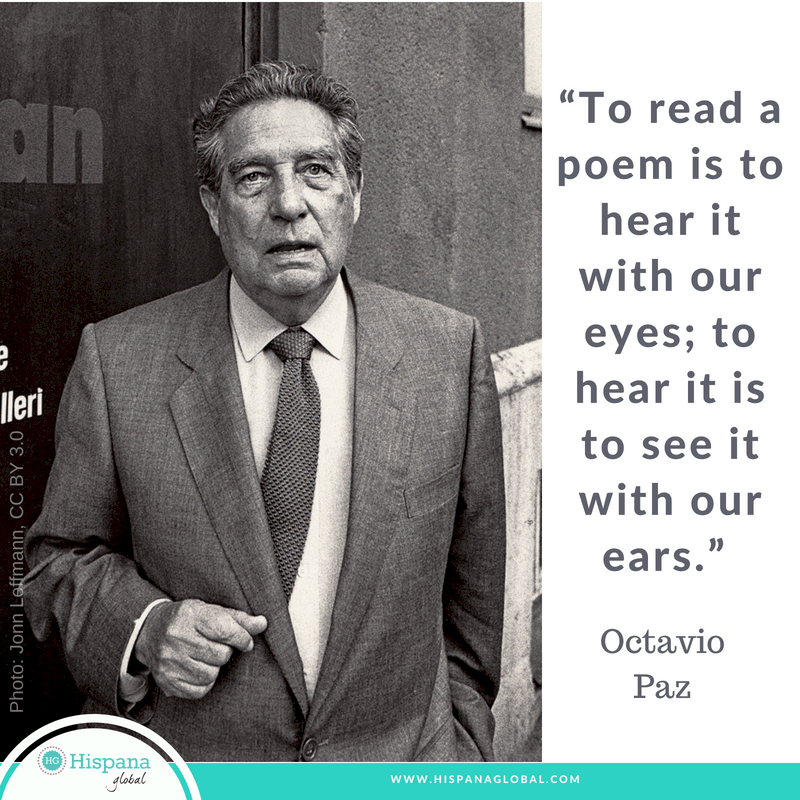 En español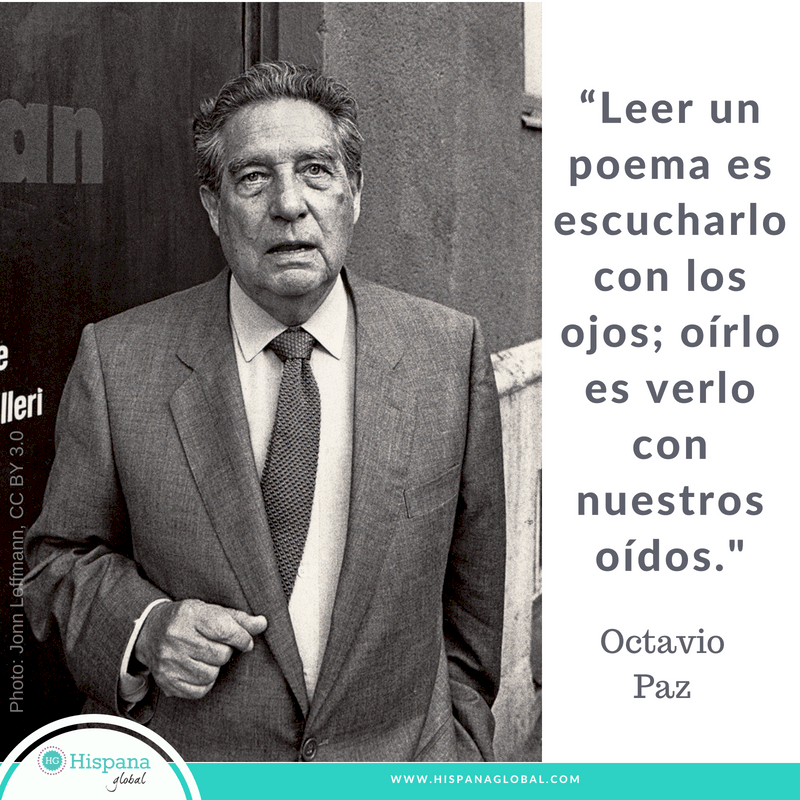 Ernesto Sábato quote about life
Argentina has many outstanding writers, and Ernesto Sábato was one of those who always made you think, perhaps because of his scientific background (he was also a physicist). His existentialist views made me question many of my own assumptions about life when I read El Túnel in high school. He had a brilliant mind.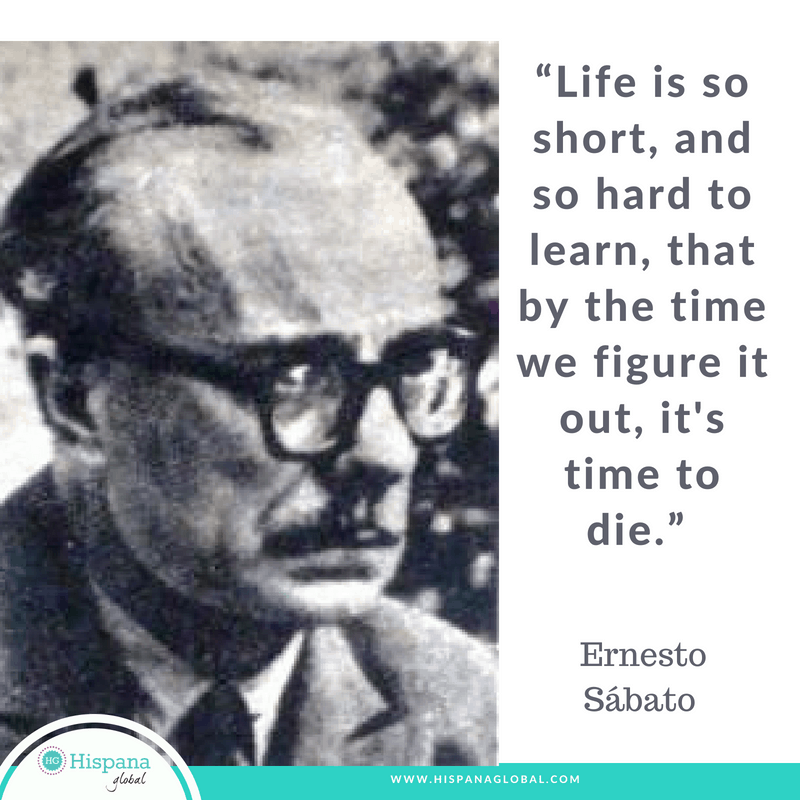 En español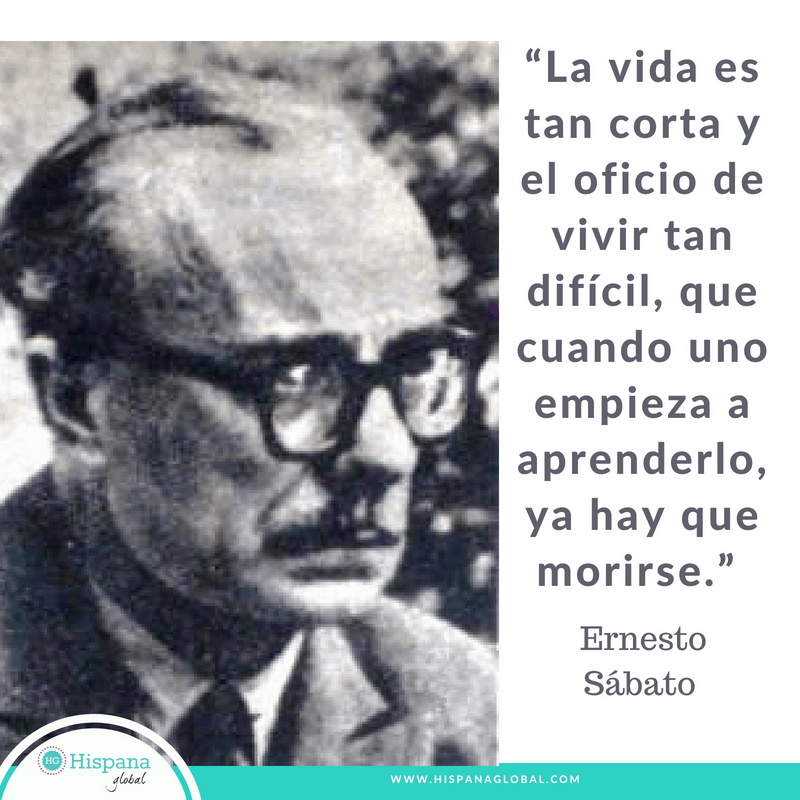 Jorge Luis Borges quote about thinking before speaking
Another Argentinian writer that transcends time is Jorge Luis Borges. It is so hard to pick just one quote! I am sharing this one because we live in a world full of noise, of chatter, of nonsense. Don't know which book to read first? I highly recommend El Aleph, which has 18 short stories. Borges was one of the 20th centuries most important writers.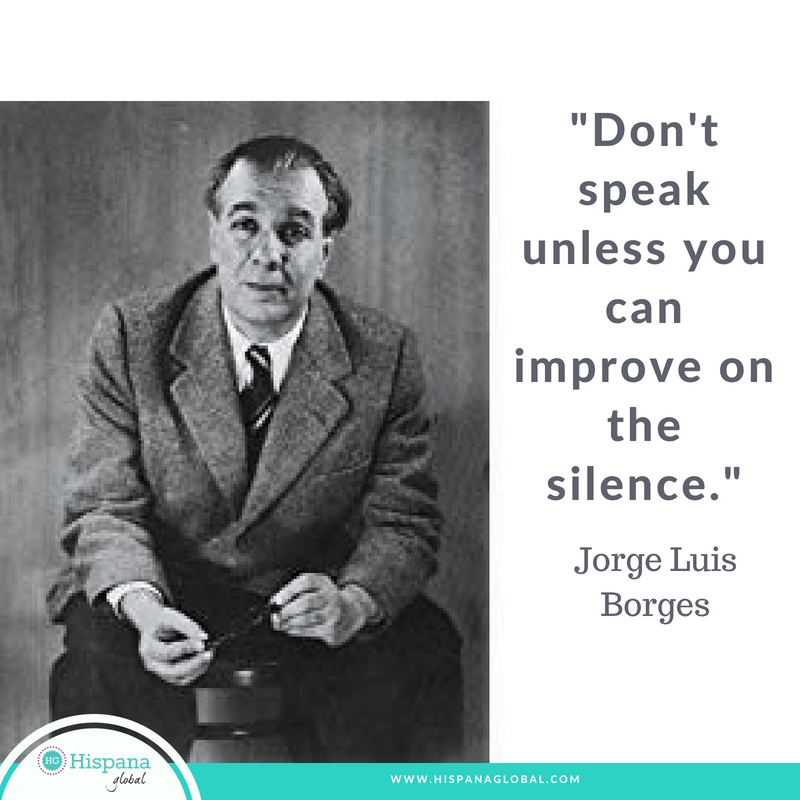 En español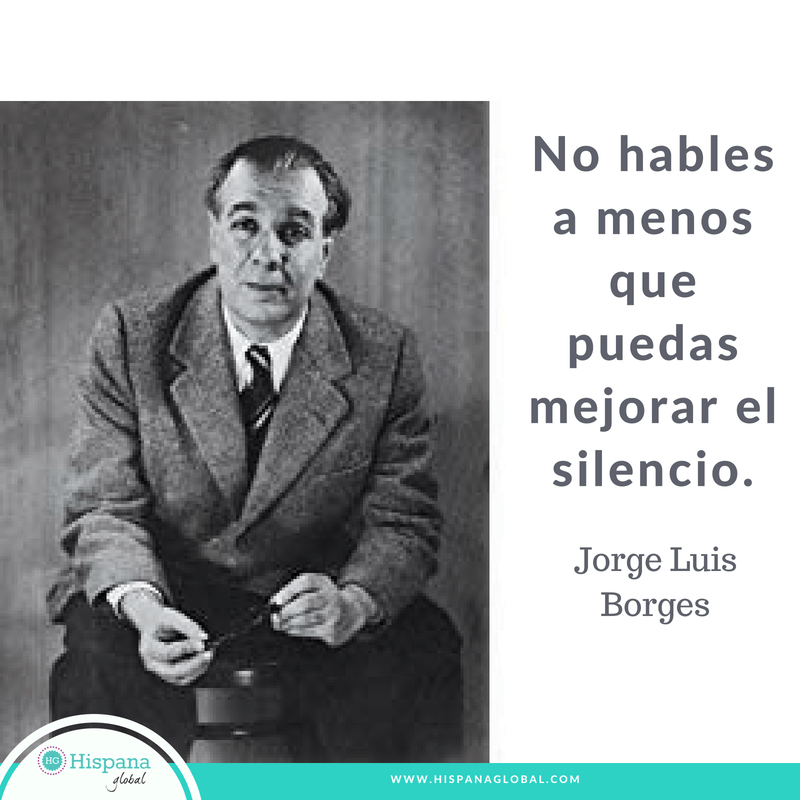 Gabriel García Márquez quote on friendship
I truly hope you have heard of Colombian Nobel Prize winner Gabriel García Márquez, who is said to have created magical realism. If you haven't read any of his books, you should. My favorite still is 100 Years of Solitude, which I have reread in Spanish over and over again. He is widely quoted but his thoughts on friendship  struck a chord in me and I had to share.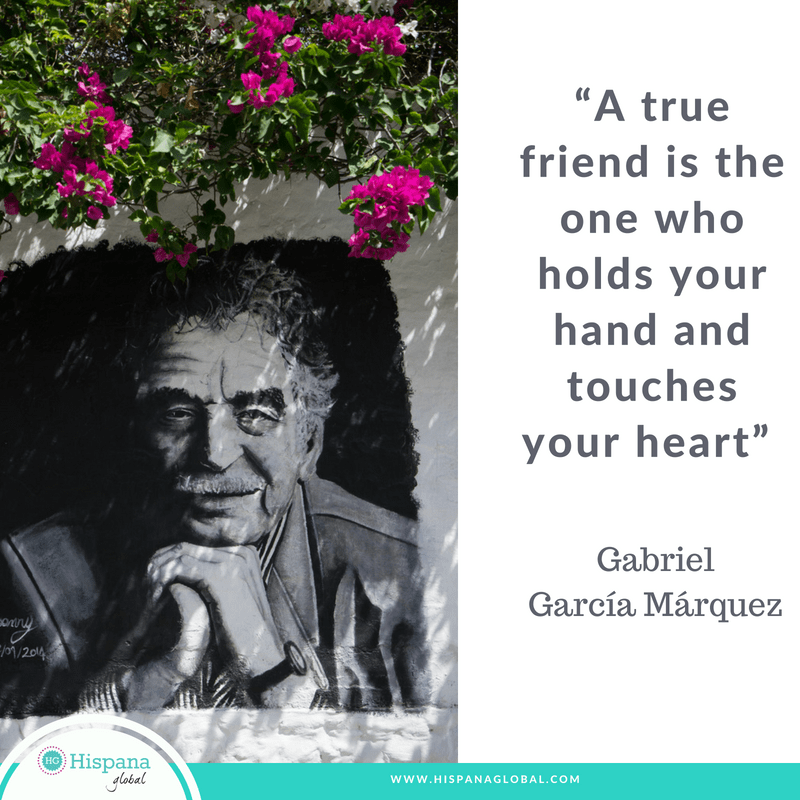 En español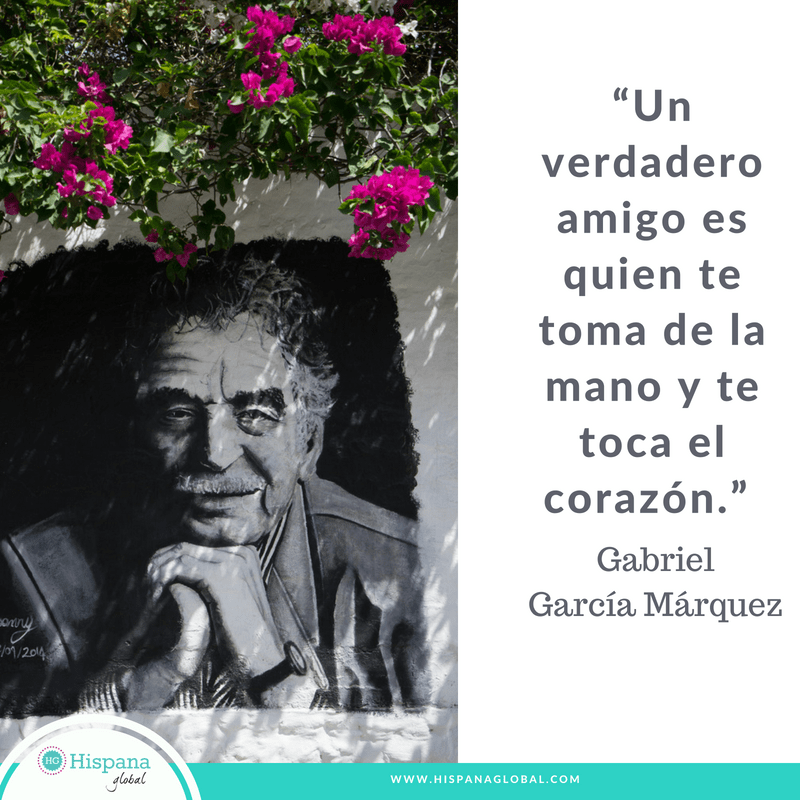 Laura Esquivel quote about love
Mexican author Laura Esquivel became famous after writing Como agua para chocolate, which became a beautiful Hollywood movie (Like Water For Chocolate). Her words are so rich, that you felt truly immersed in the stories she shared.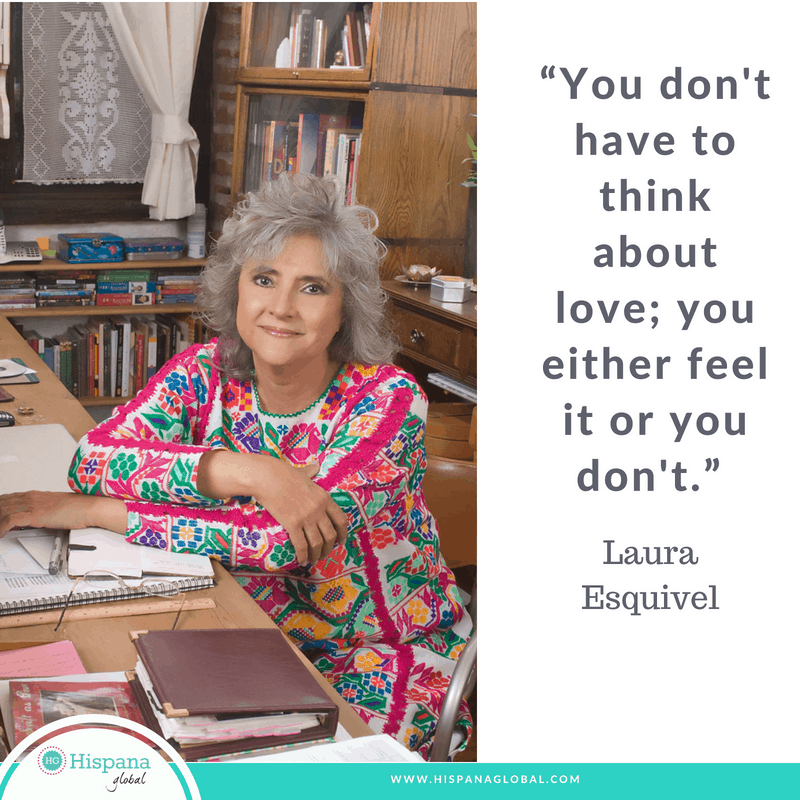 En español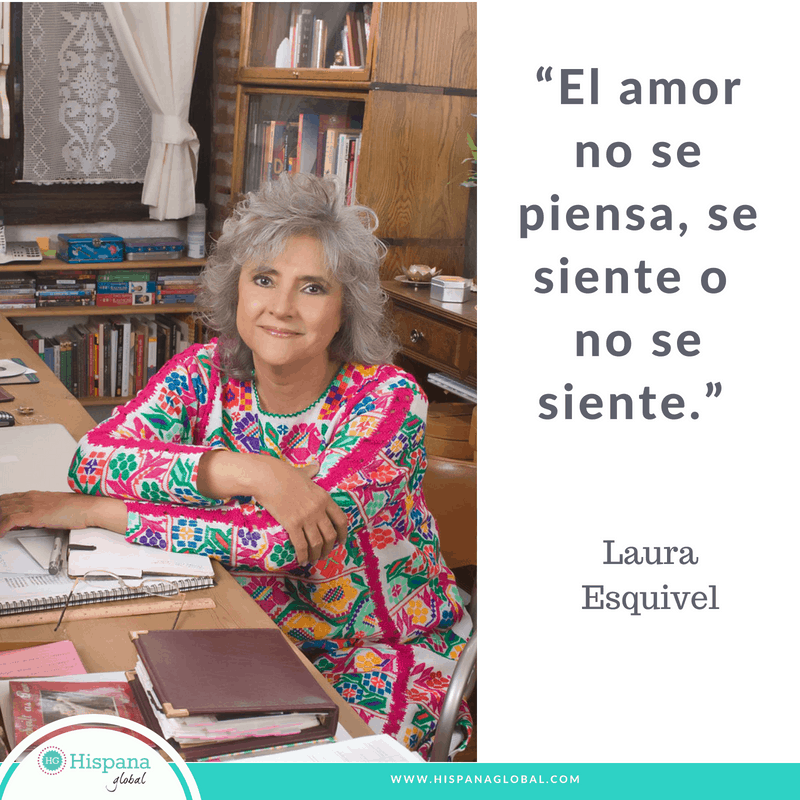 Pablo Neruda quote about love
Chilean Nobel Prize winner Pablo Neruda wrote some of the most beautiful poems about love. This quote is from one of his most famous poems, Poema 20, and can seem very simple but its depth always gets to me.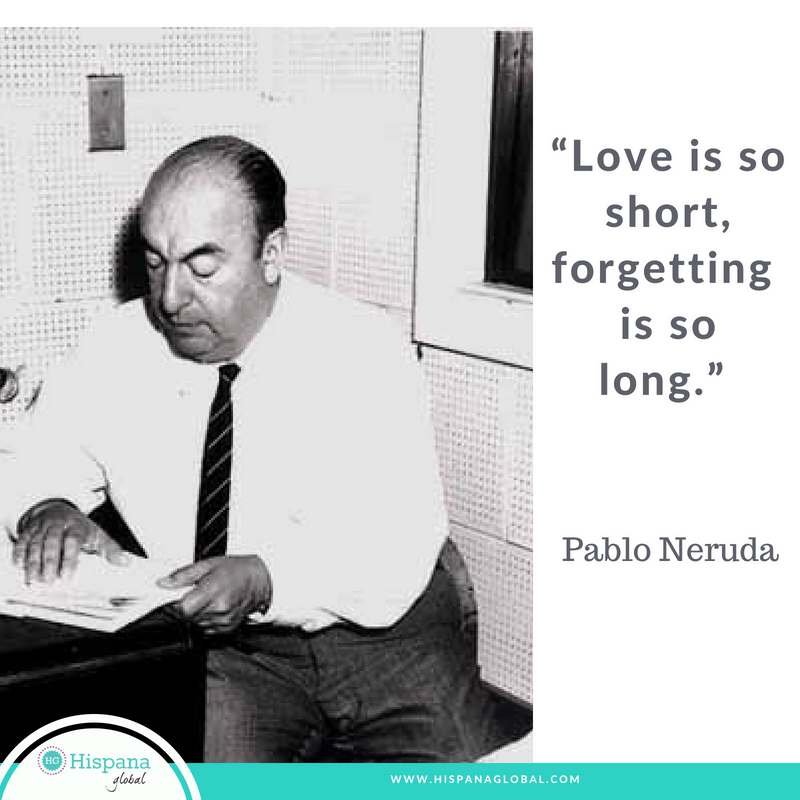 Do you have any favorites quotes from Hispanic or Latin American authors?