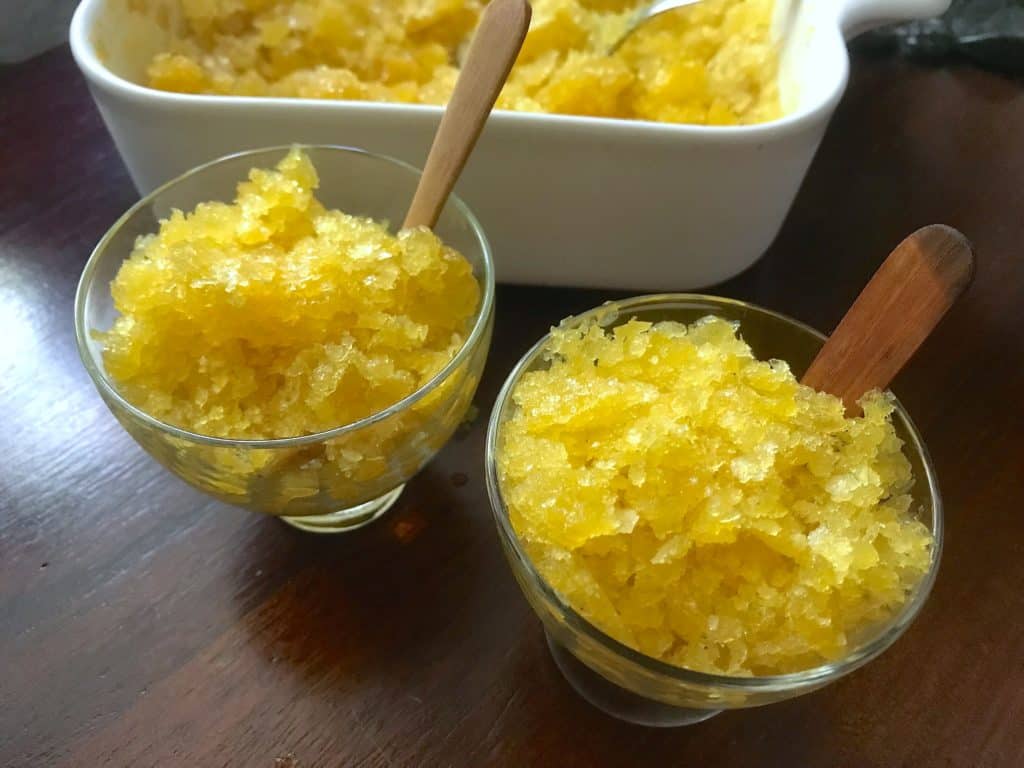 There is nothing as refreshing as ice cream, sorbets and granita (Italian ice), especially during the summer. Popsicles or paletas are also a crowd favorite. Italian ice or granitas are so easy to prepare and this passion fruit recipe will delight everybody in your family, which is why we are sharing it with you.
Making granitas is quite simple, minute really, but the entire process of scraping the flavored ice will require around two hours. This treat is made with just two or three ingredients. Citrus flavors such as tangerine, orange or lemon, are particularly refreshing and this passion fruit granita is delicious because of its natural acidity.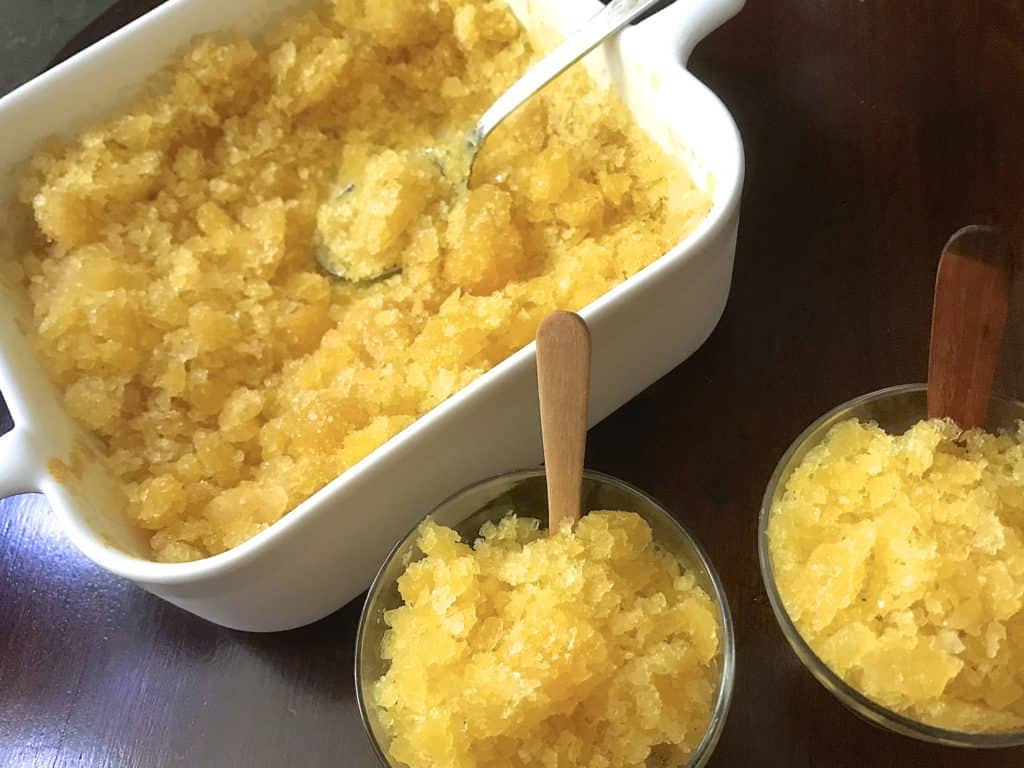 Since passion fruit is not always available, I make this granita with passion fruit concentrate that you can buy at the grocery store and shops that sell Hispanic groceries. You can also try adapting the recipe using other tropical fruits such as guava and coconut.
Refreshing passion fruit granita or Italian Ice
Passion Fruit Granita
Author:
Enriqueta Lemoine
Ingredients
1 ½ cups thawed passion fruit concentrate
1 ½ cups water
⅓ cup sugar
Instructions
Mix all ingredients in a bowl. Stir until sugar dissolves completely.
Pour into a shallow container and freeze for 30 minutes.
Use a fork to unstick the frozen borders and freeze again for 30 minutes.
Again use the fork to unstick and break apart what is already frozen. Repeat the process every 30 minutes until you finish the granita. It should take you around 2 hours.
Thanks for sharing and pinning on Pinterest!
En español: Refrescante receta de granita de maracuyá