Spooktacular Halloween Treat: Dirt Cups With Gummy Worms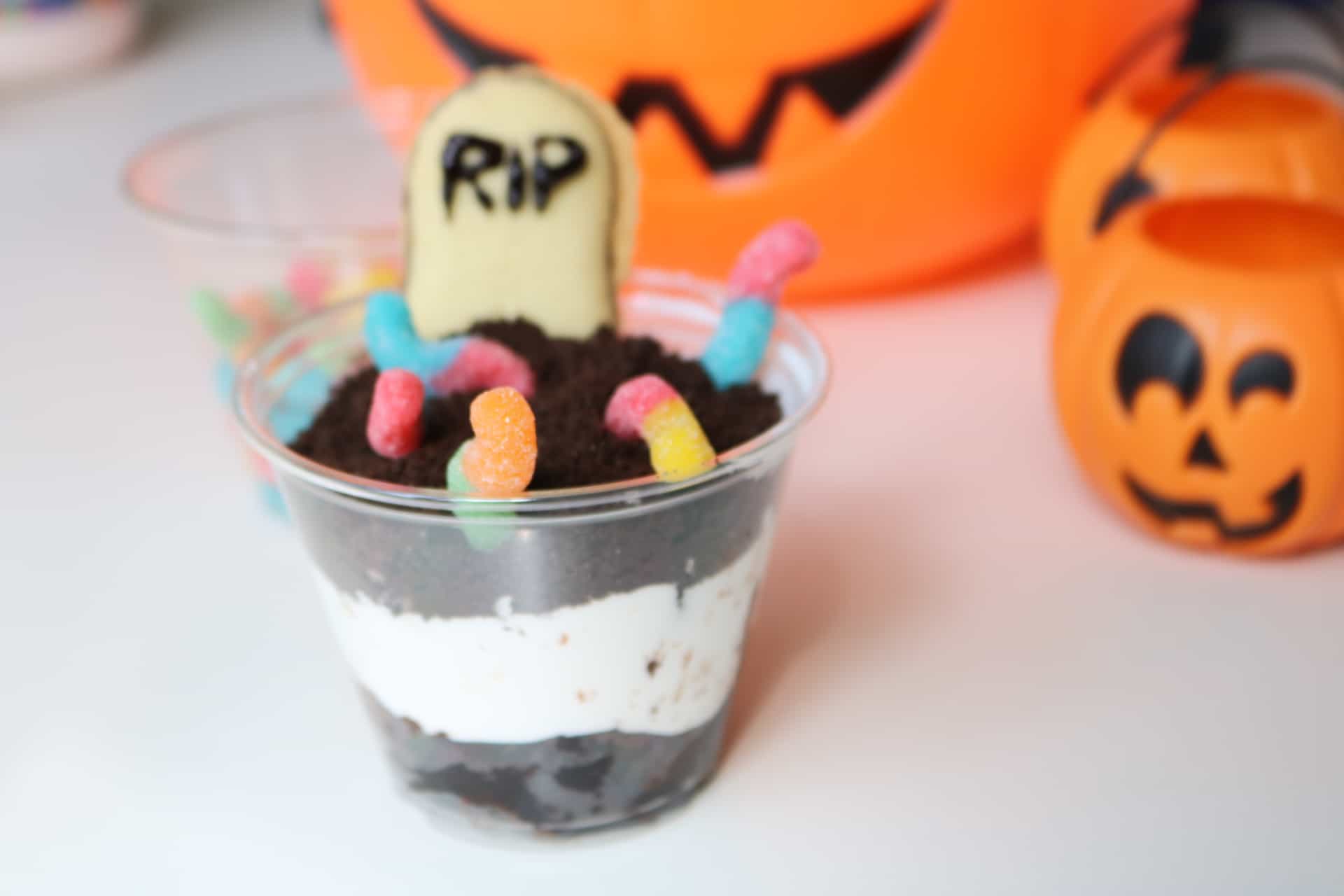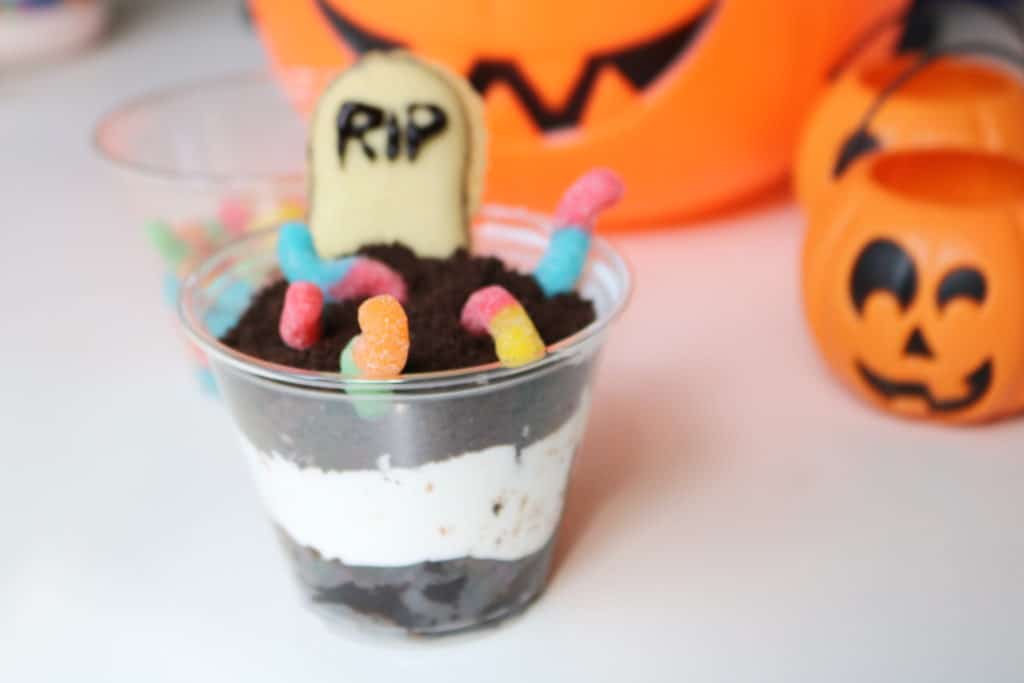 Kids love delicious Halloween treats while moms rejoice when they can prepare something in just a few minutes, likes these yummy "dirt cups" with gummy worms. It's a new take on an old favorite that will truly delight everybody.
How to make Halloween dirt cups with gummy worms
Ingredients
Crushed oreo cookies
Brownies, frosted
Marshmallow cream (can also be substituted for pudding)
Milano cookie
Black icing
Gummy worms
Instructions
Grab a clear plastic cup and put one small brownie square.
Cover with marshmallow cream or pudding.
Add another small brownie.
Write RIP with the icing on the Milano cookie.
Set the Milano cookie on top of the brownie so it looks like a tombstone.
Sprinkle the crushed oreos and cover the top layer.
Add the gummy worms.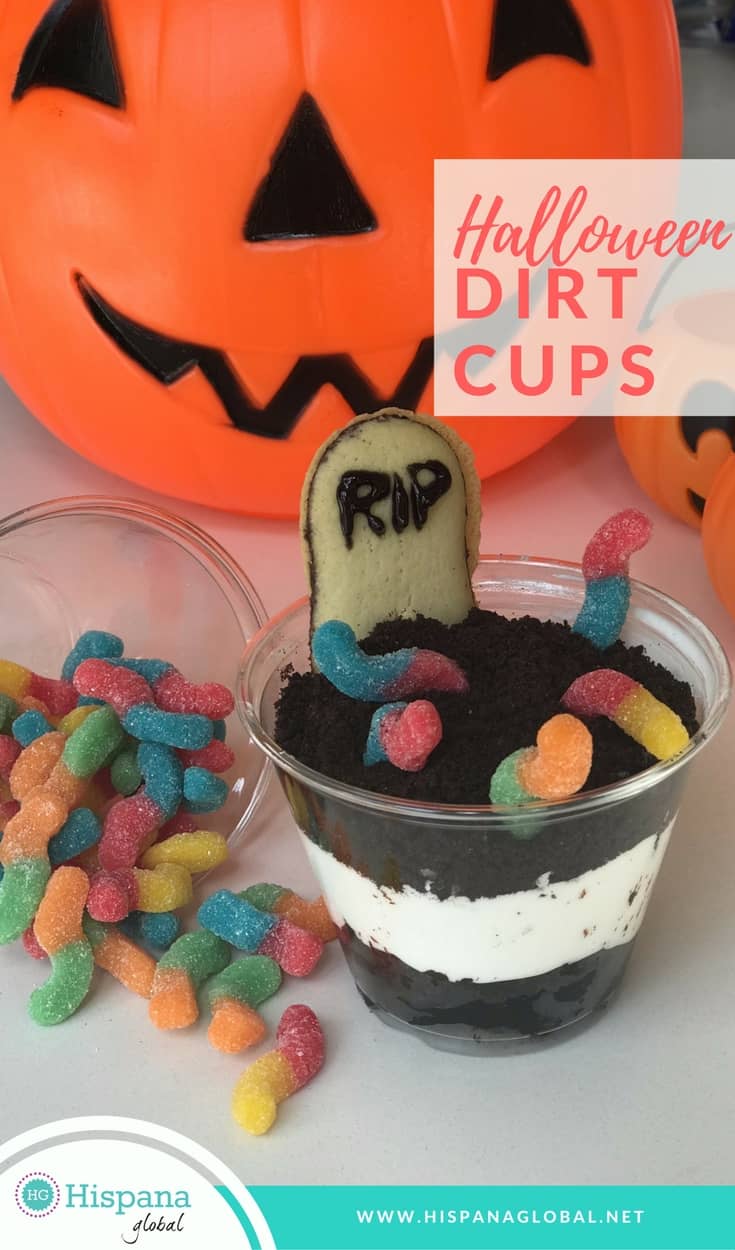 More ideas