Craft For The Day Of The Dead: Paper Plate Skull
If you are looking for a Day of the Dead craft that you can do with your children, you'll love this paper plate skull.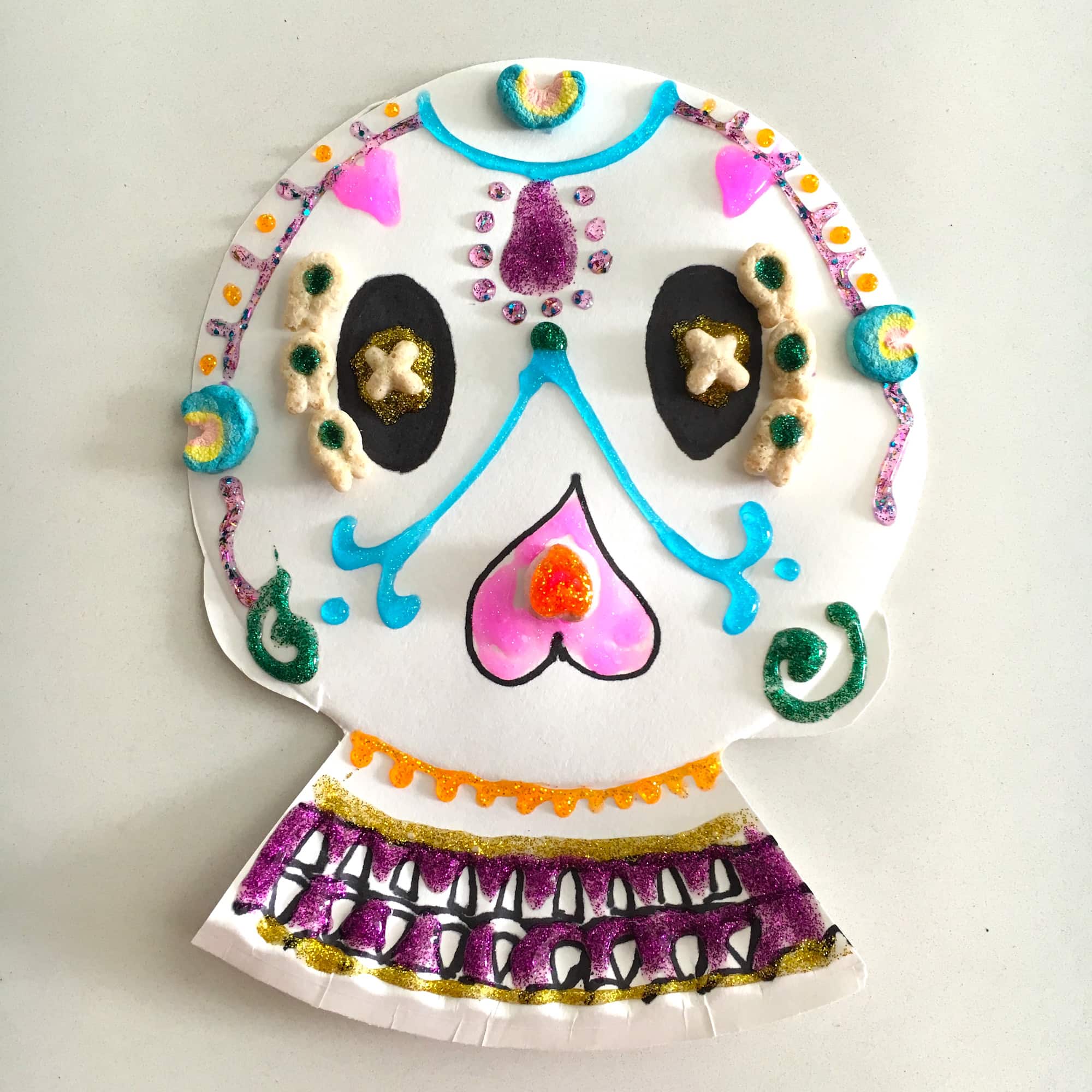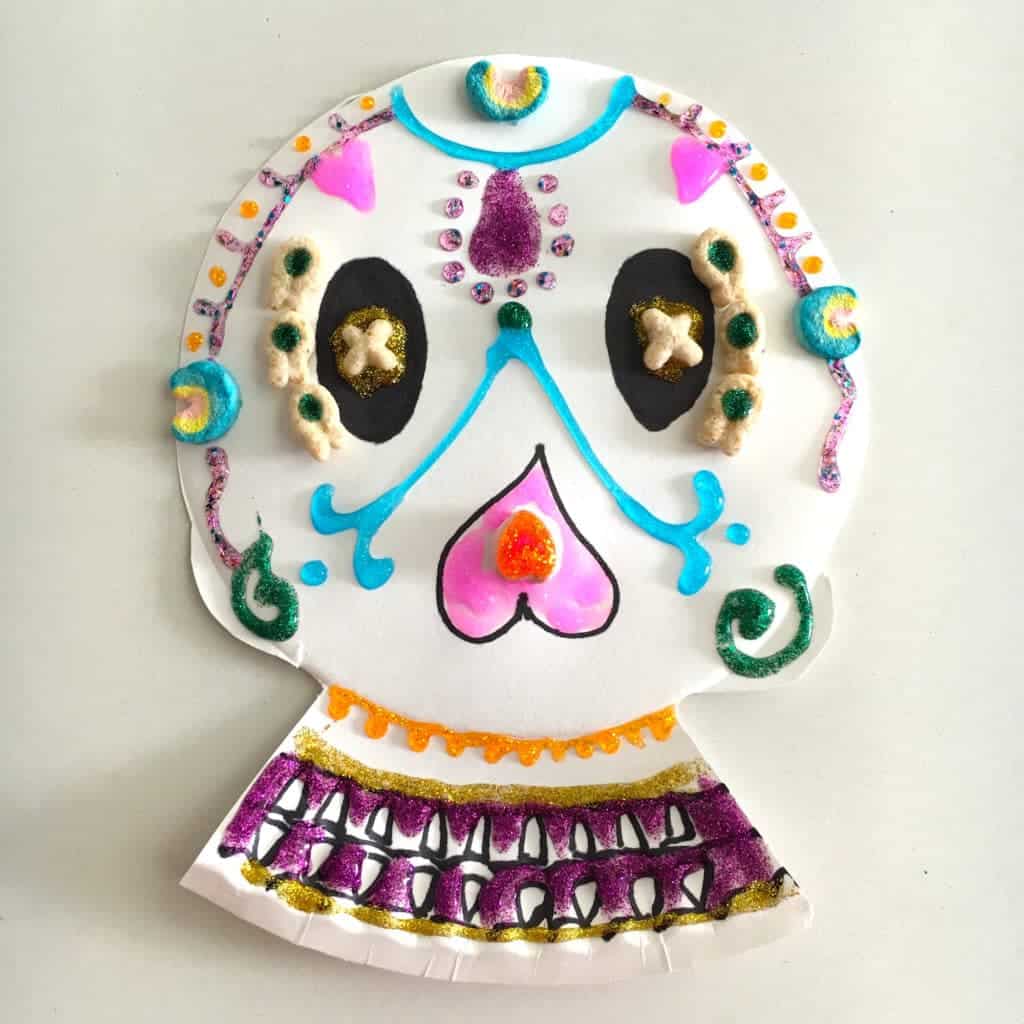 It is not only easy to make, but also very fun and the kids really like that it's tridimensional. There's nothing as wonderful as sharing special moments as a family while creating something that pays tribute to our loved ones and our culture's traditions.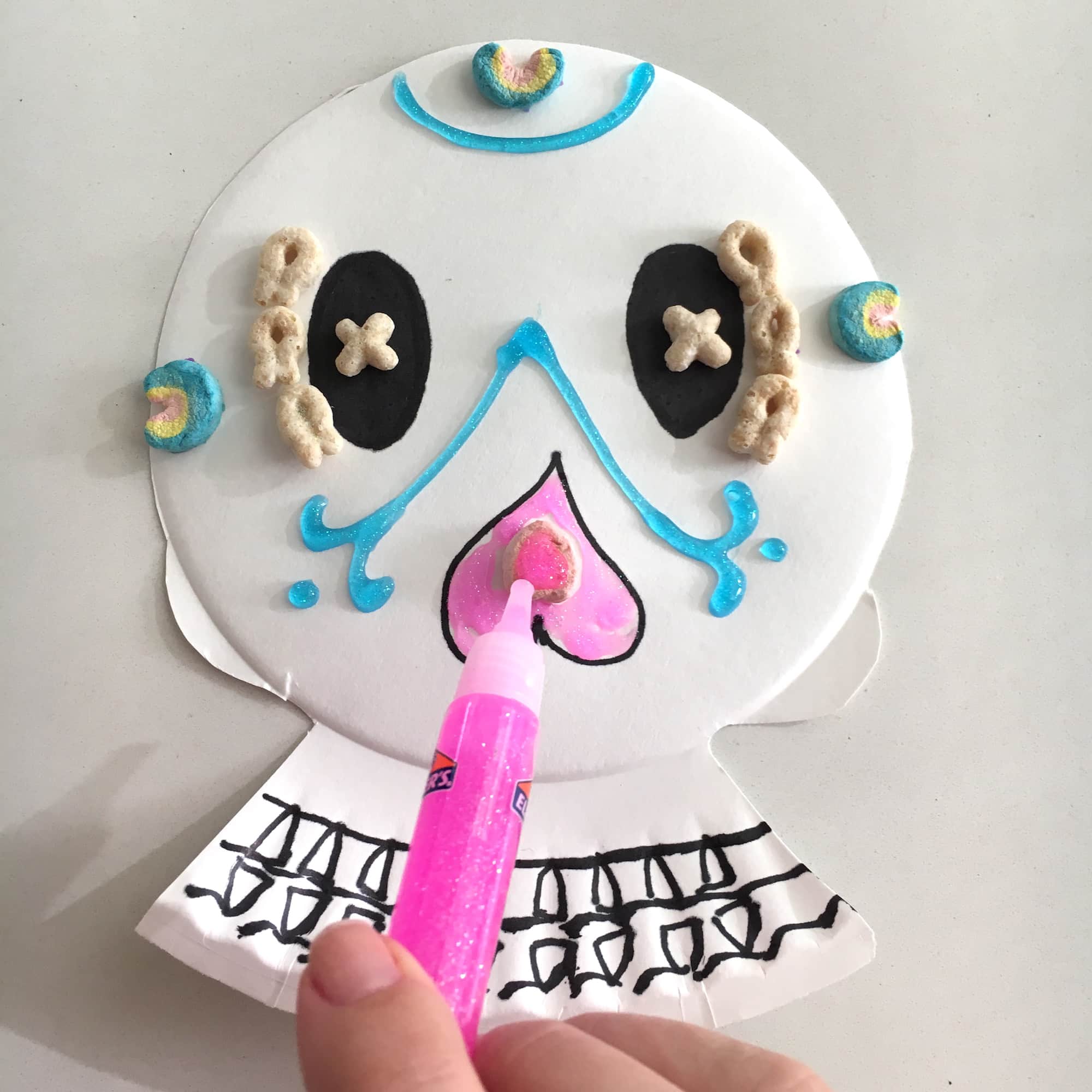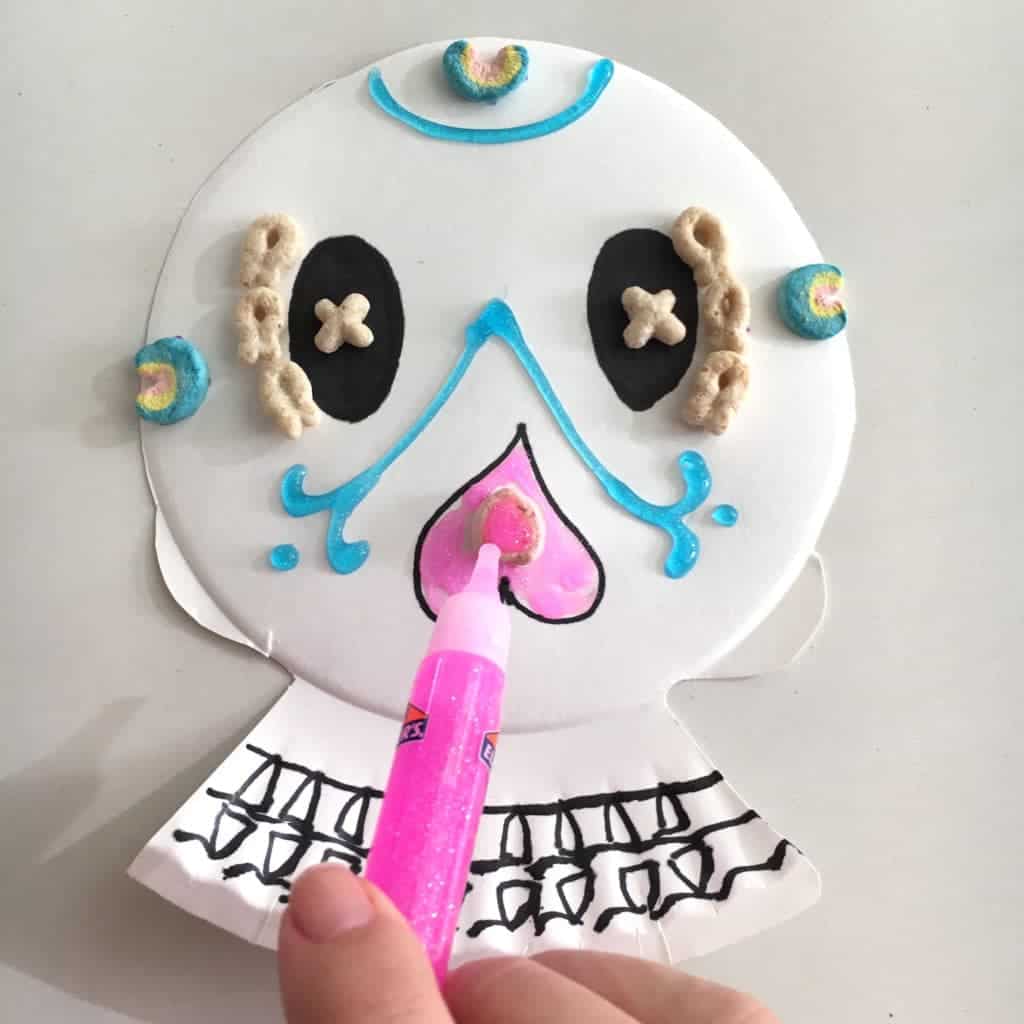 This Day of the Dead skull is made with paper plates and to give a special touch, we used Lucky Charms cereal to decorate it. You can use it to decorate your home or if you prefer, as a mask, as long as you make holes in the eyes' area so you can see.
Here are the instructions, step-by-step.
Paper Plate Craft: Tridimensional Skull for the Day of the Dead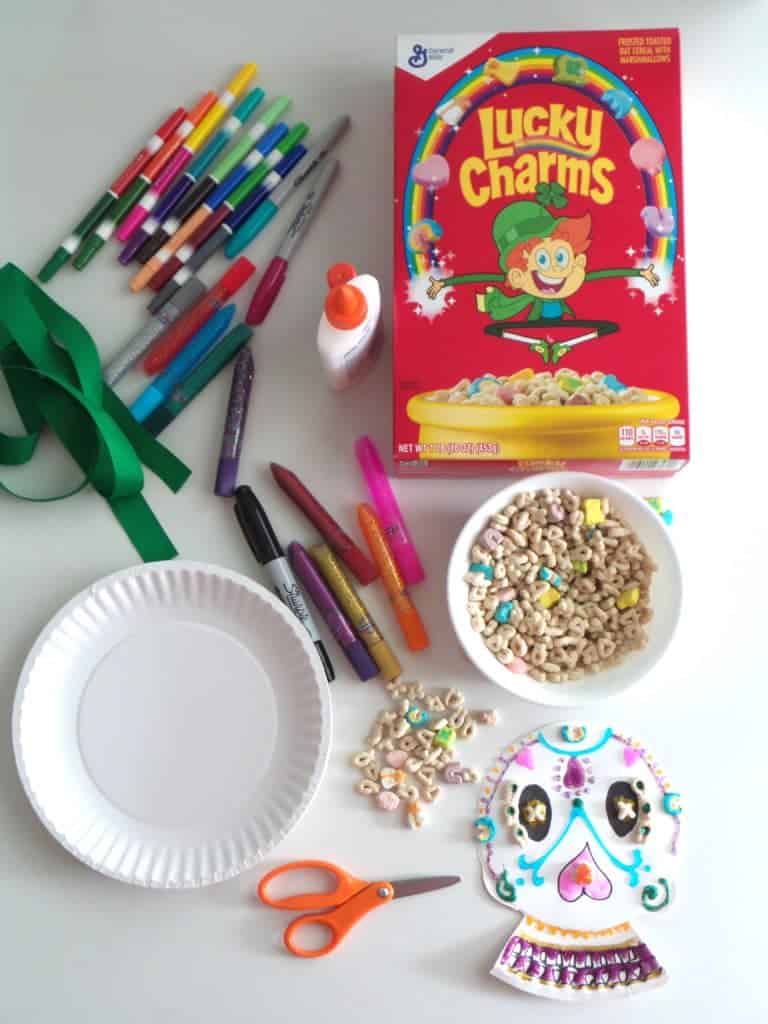 Materials
White paper plates
Lucky Charms Cereal
Scissors (with a rounded tip if your child will use them )
Non-toxic glue
Glitter. Better yet: Glitter glue, which is what I used.
Permanent Markers (like Sharpies)
Paper puncher
Optional: Ribbon, yarn or wooden ice cream stick to use as a mask.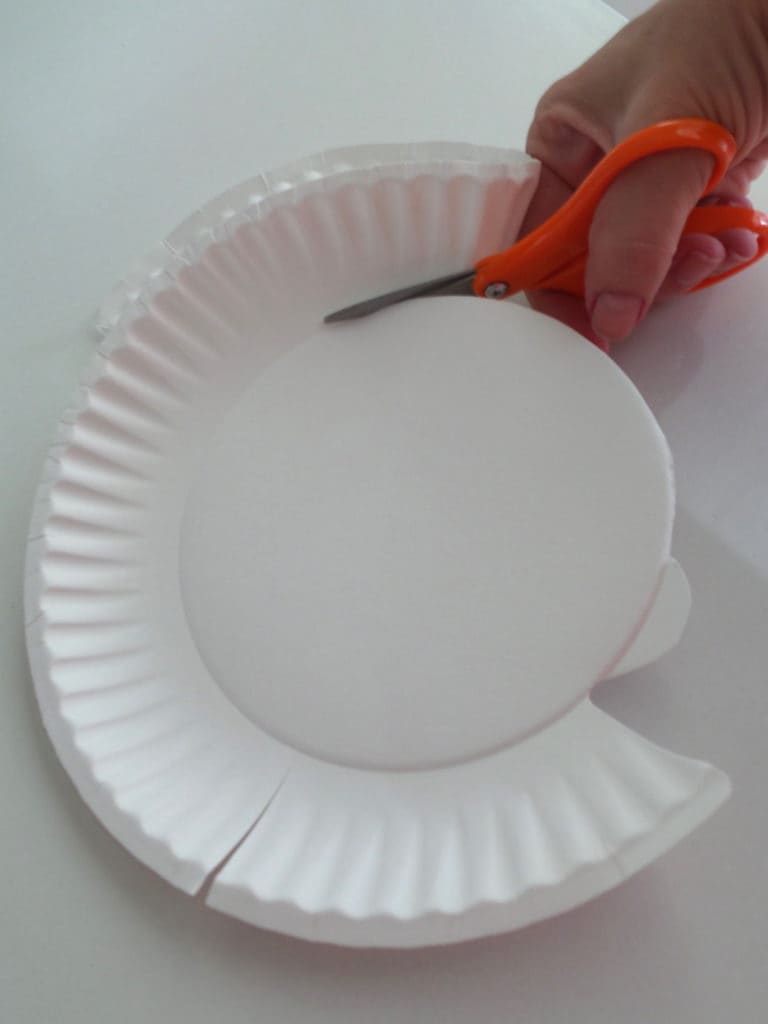 Instructions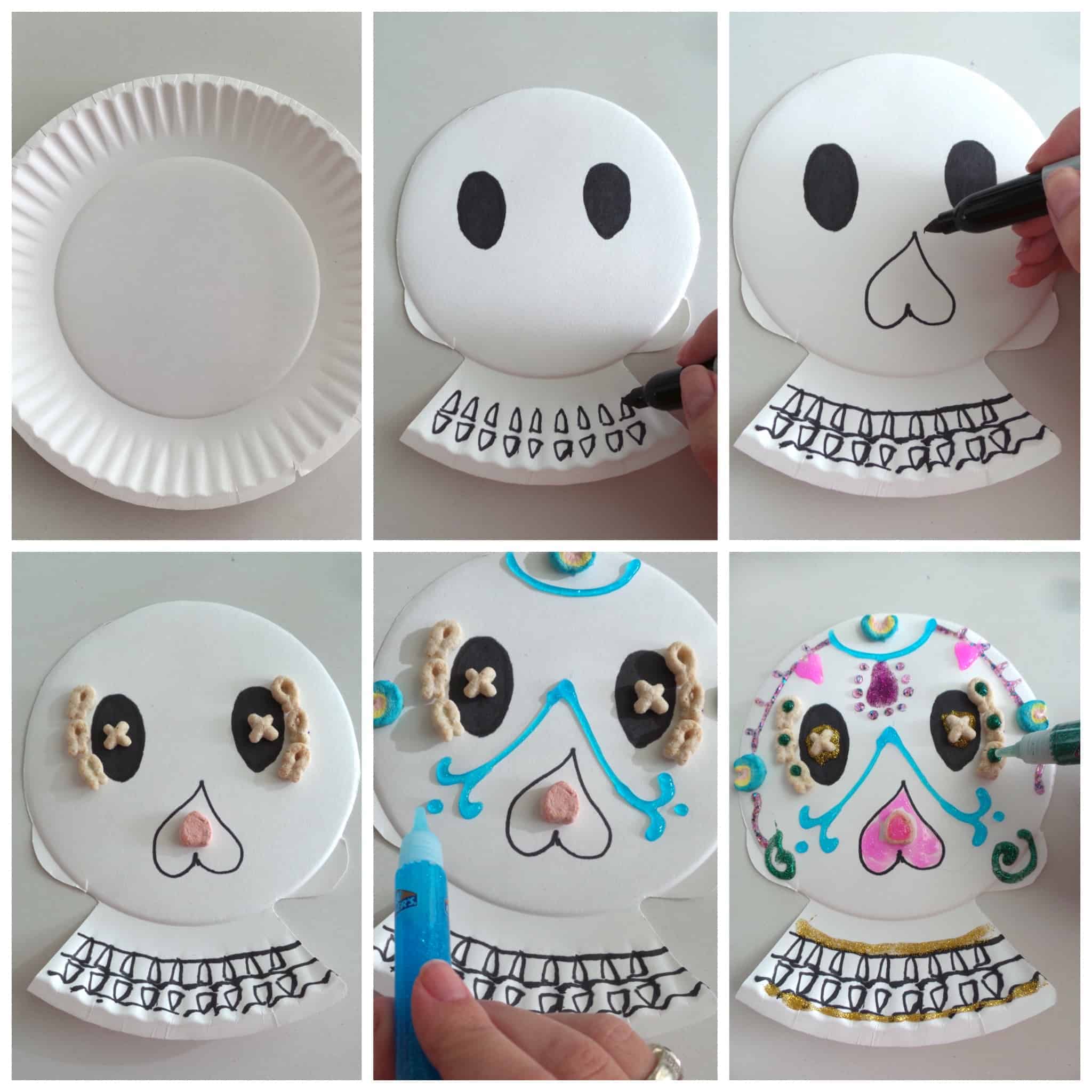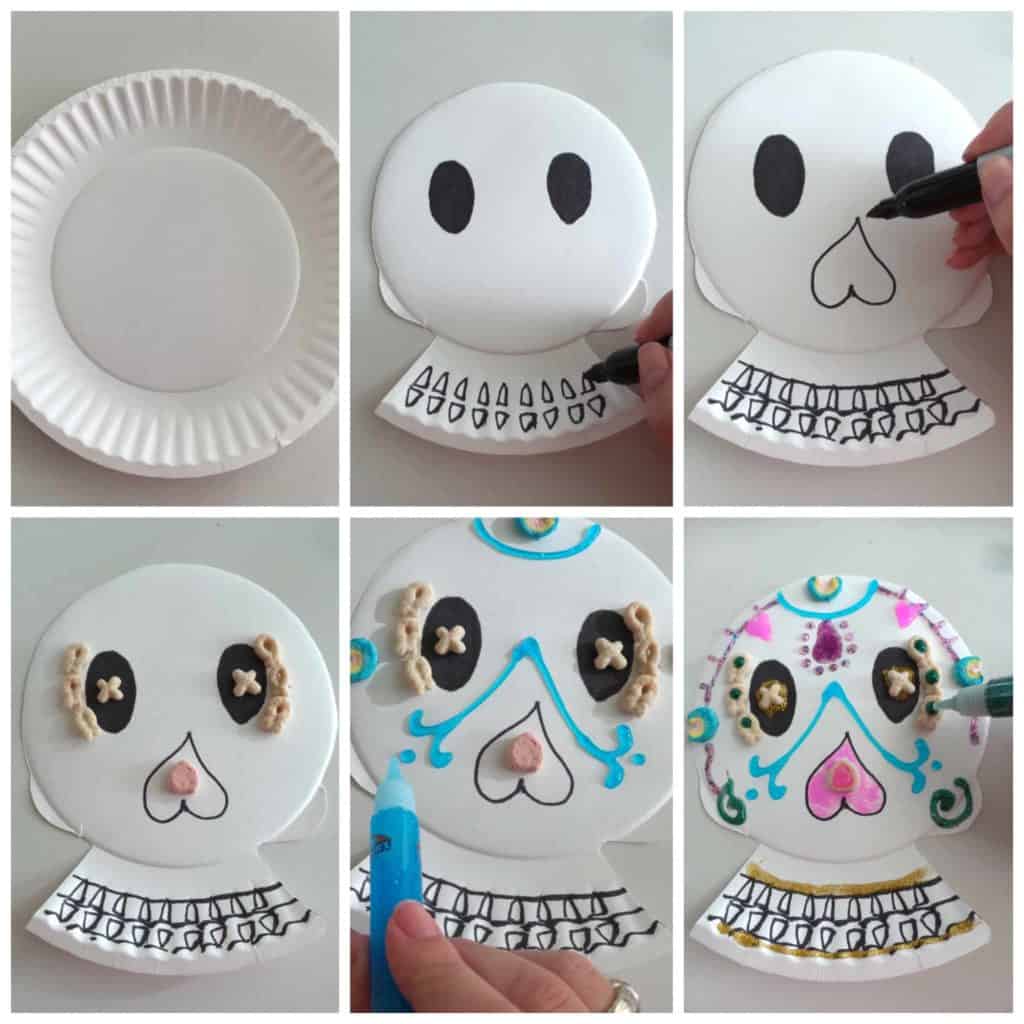 Use the scissors to shape the paper plate into a skull. Picture a semicircle and then at the bottom, cut it into the shape of the jaw, as you see in the picture.
Use a black marker to draw eyes, the nose (draw an upside down heart) and the teeth.
Make the nose tridimensional by gluing a heart-shaped Lucky Charms marshmallow backwards.
Decorate your skull. Use cereal on the edge of the eyes, and fill in with colored markers and glitter. Be as creative as you (or your children) want to be!
To use as a mask, punch holes in the eyes, then punch two holes in the temples, and tie ribbon or yarn. You can also glue a wooden stick. So easy!
Lee este post sobre el día de los muertos en español