Dollar Store Hugs and Kisses Book Stack DIY
You won't believe how easily a few Dollar Store hardcover books and some craft paint can be transformed into a trendy book stack.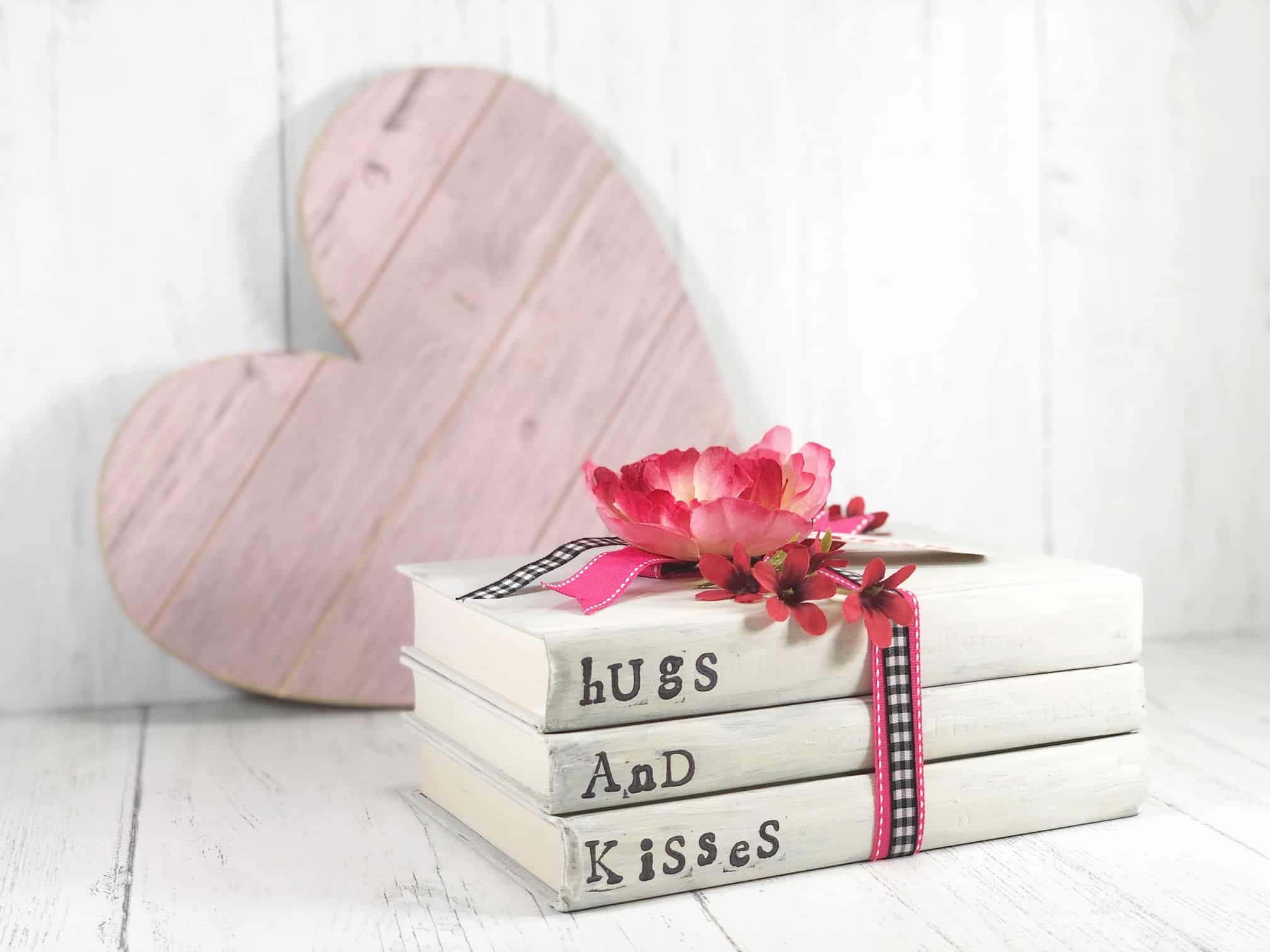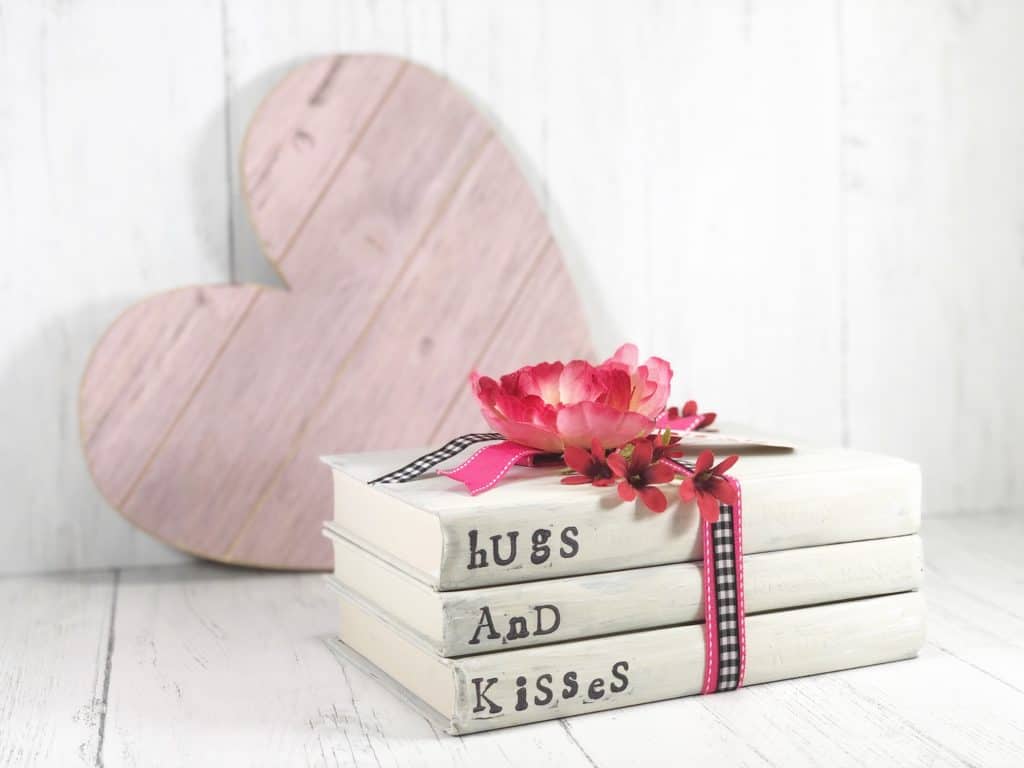 This simple DIY helps you create your own farmhouse style home décor with a sweet message. Hugs and kisses is a great theme for Valentine's Day but feel free to customize with any other phrase or words that resonate with you.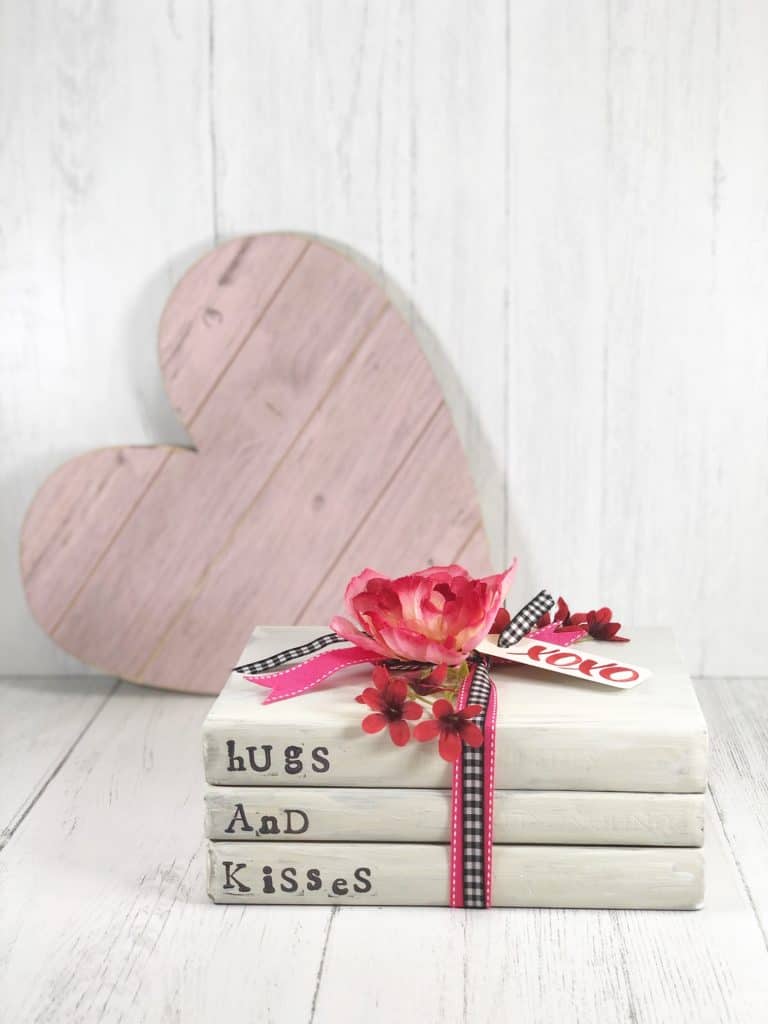 Easy Hugs and Kisses Book Stack DIY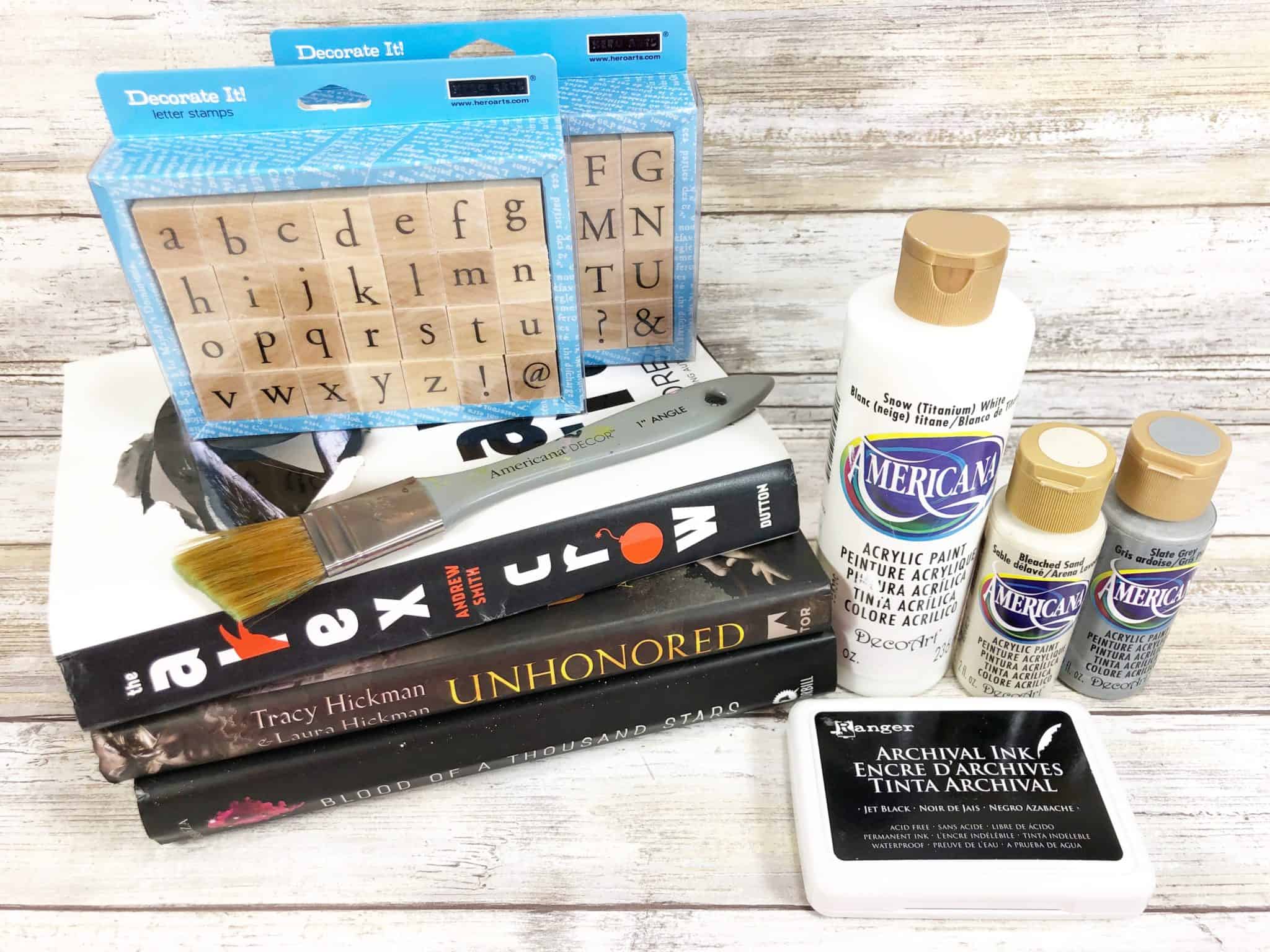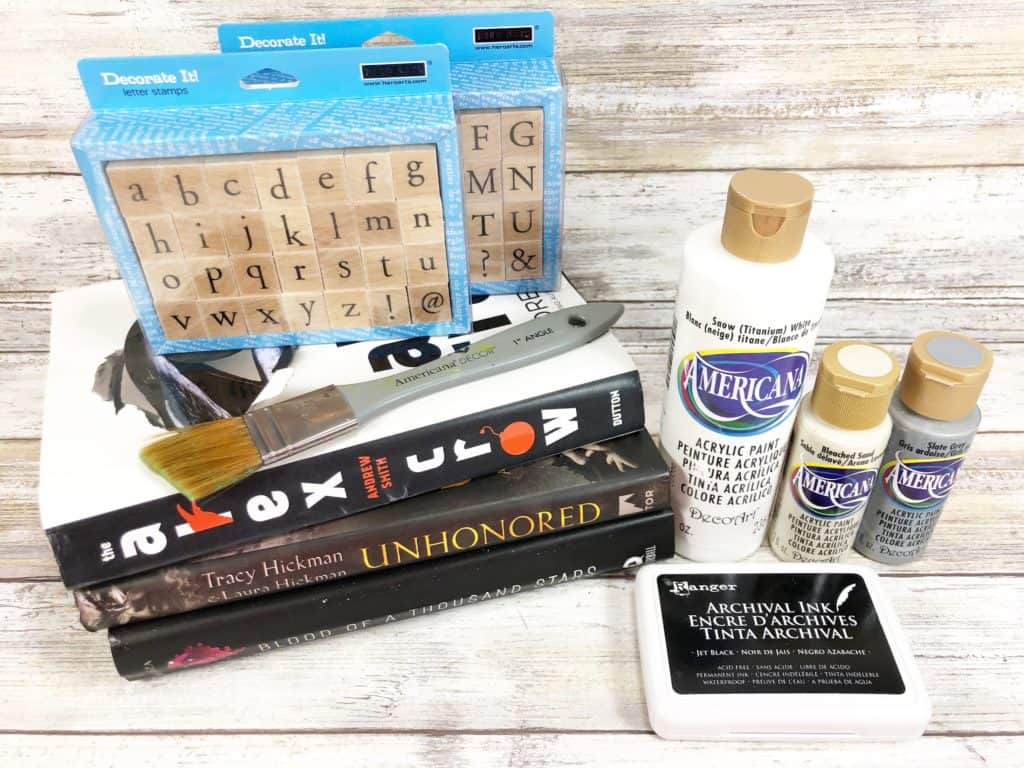 Supplies:
3 Hardcover Books – Dollar Store
Silk Flowers, Pink and Red – Dollar Store
Ribbon – Pink Grosgrain and Black Gingham – Dollar Store
Craft Paint – White, Ivory, Light Grey
Alphabet Stamps – Upper and Lower Case
Ink Pad, Black
Small Shipping Tag – White
Marker – Red
Paintbrush
Scissors
Wire Cutters
Instructions: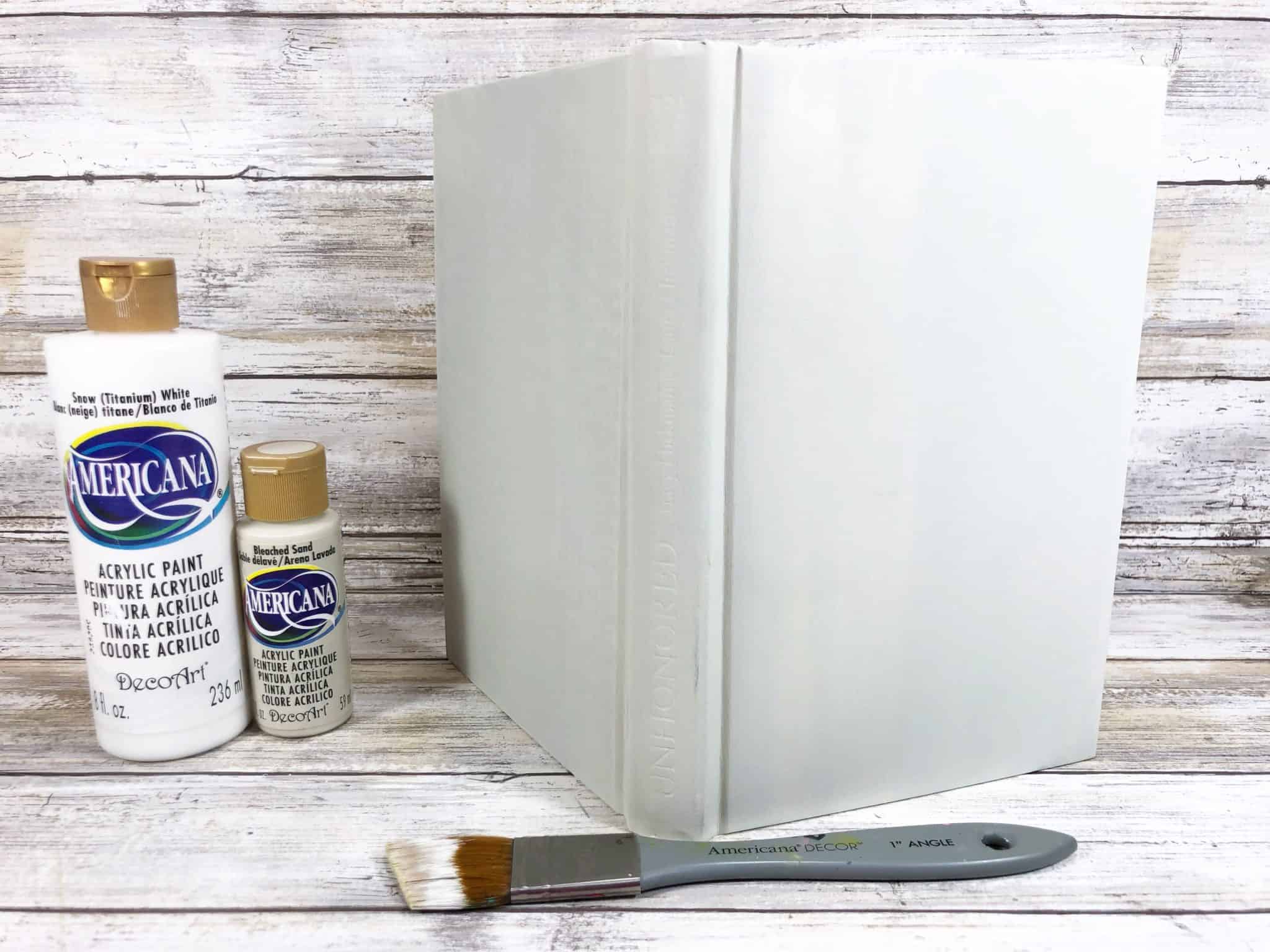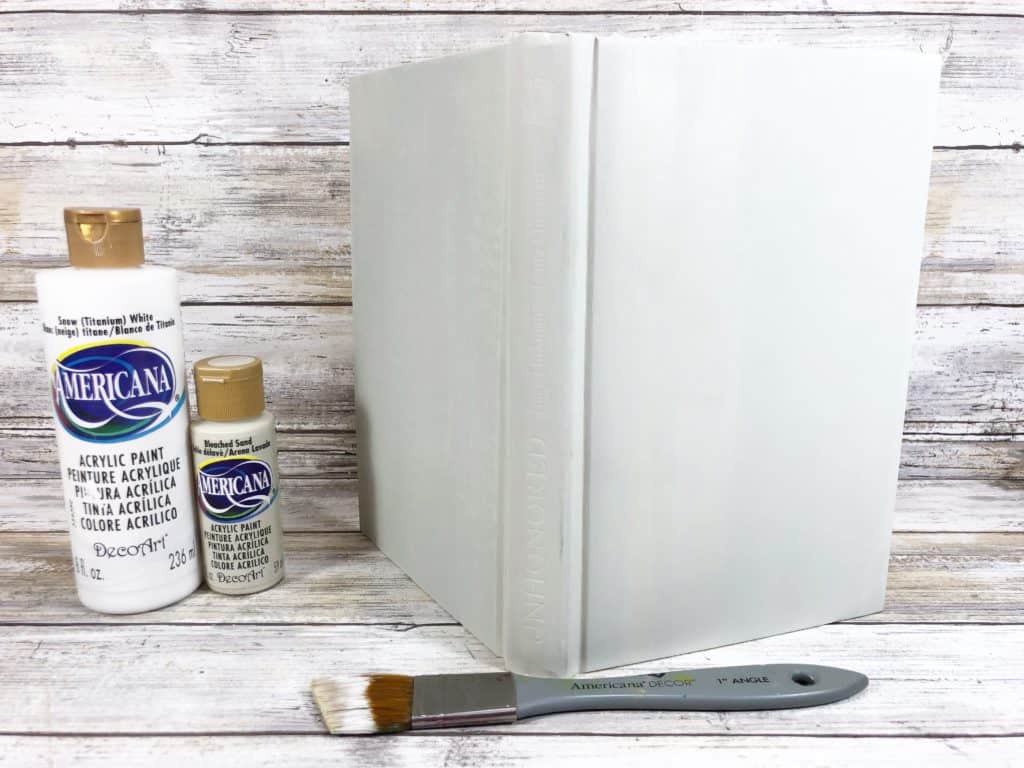 STEP ONE
Gather all supplies. Remove the paper dust covers and basecoat the canvas covers of the books with a mixture of white and ivory craft paint. Don't over mix the colors and let the basecoat be rough, so the dark base is visible through the paint. Set aside to dry.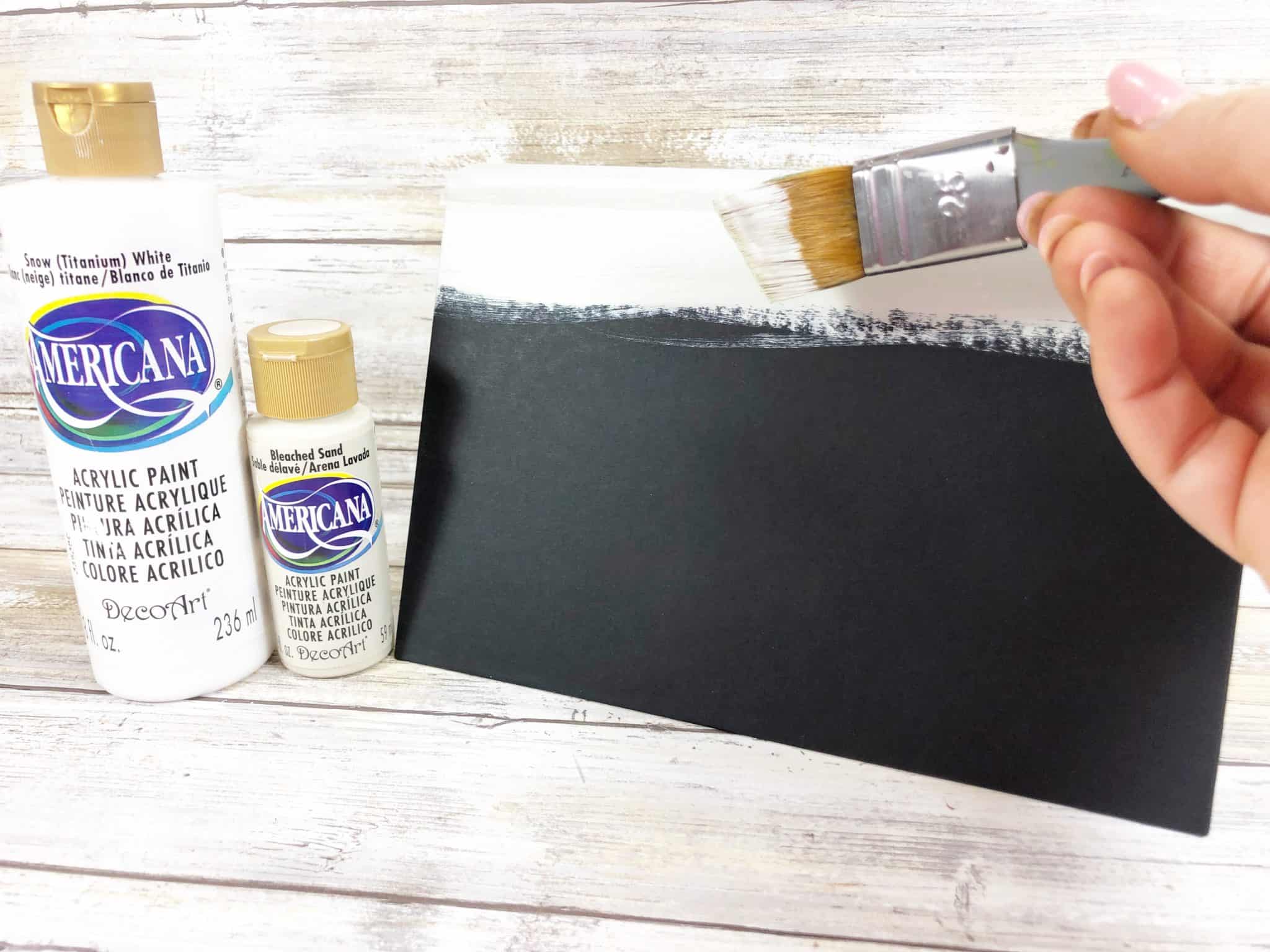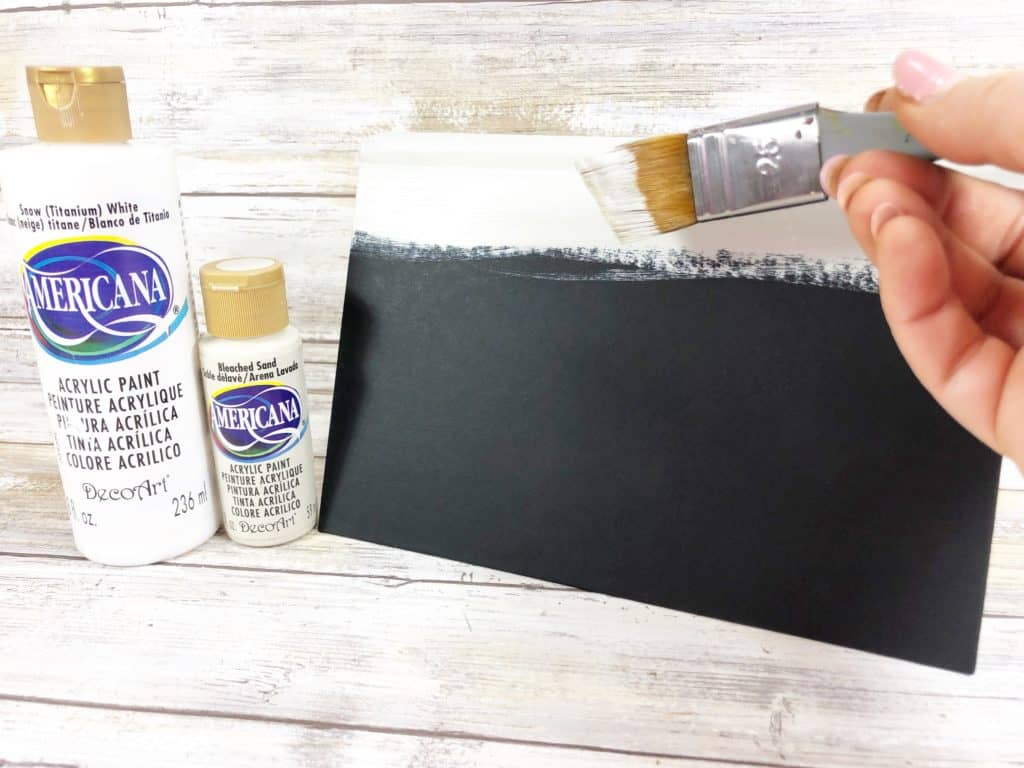 STEP TWO
Dry brush light grey paint around the sides and edges of the books, in places that wear would naturally occur. Set aside to dry.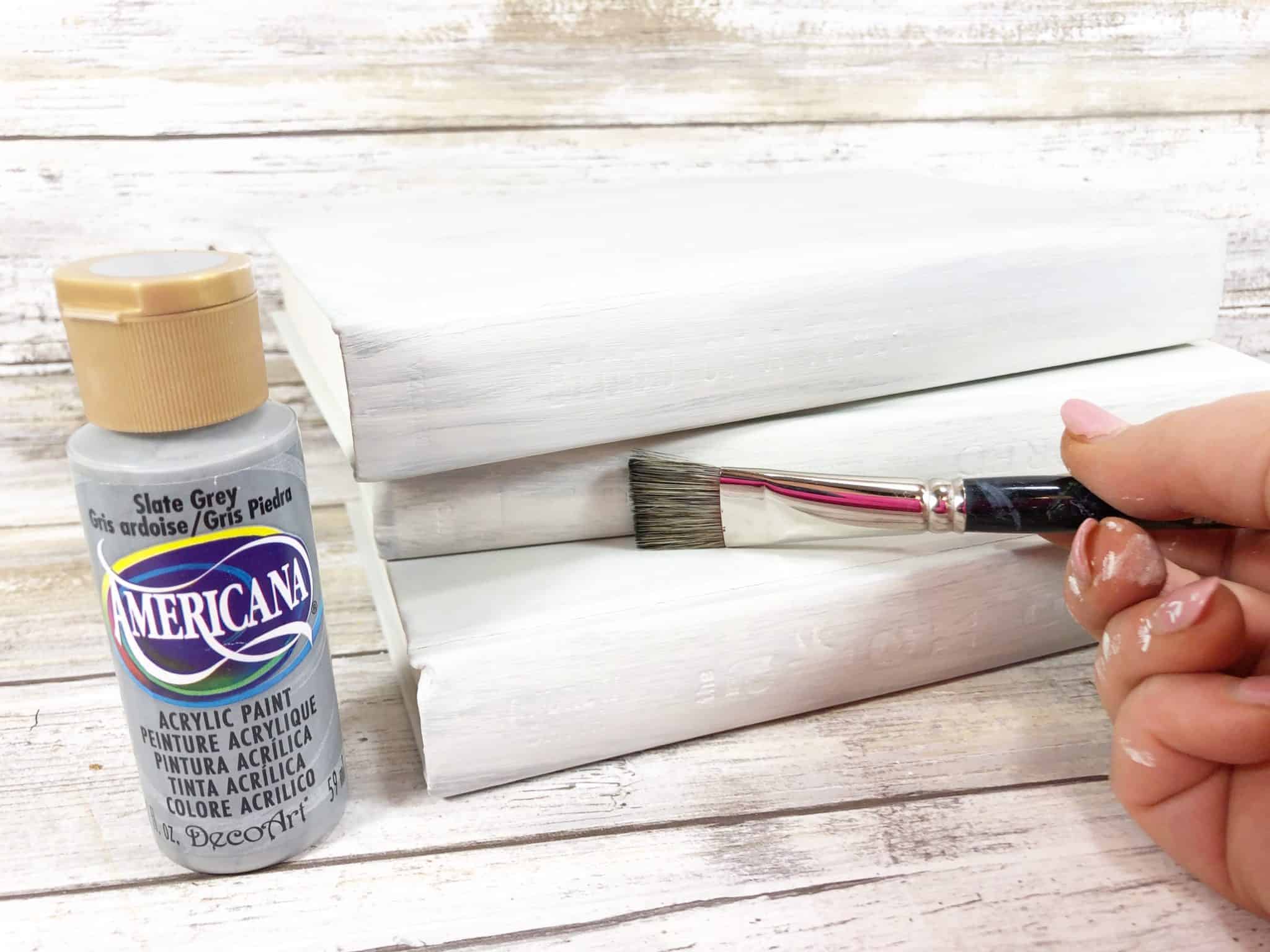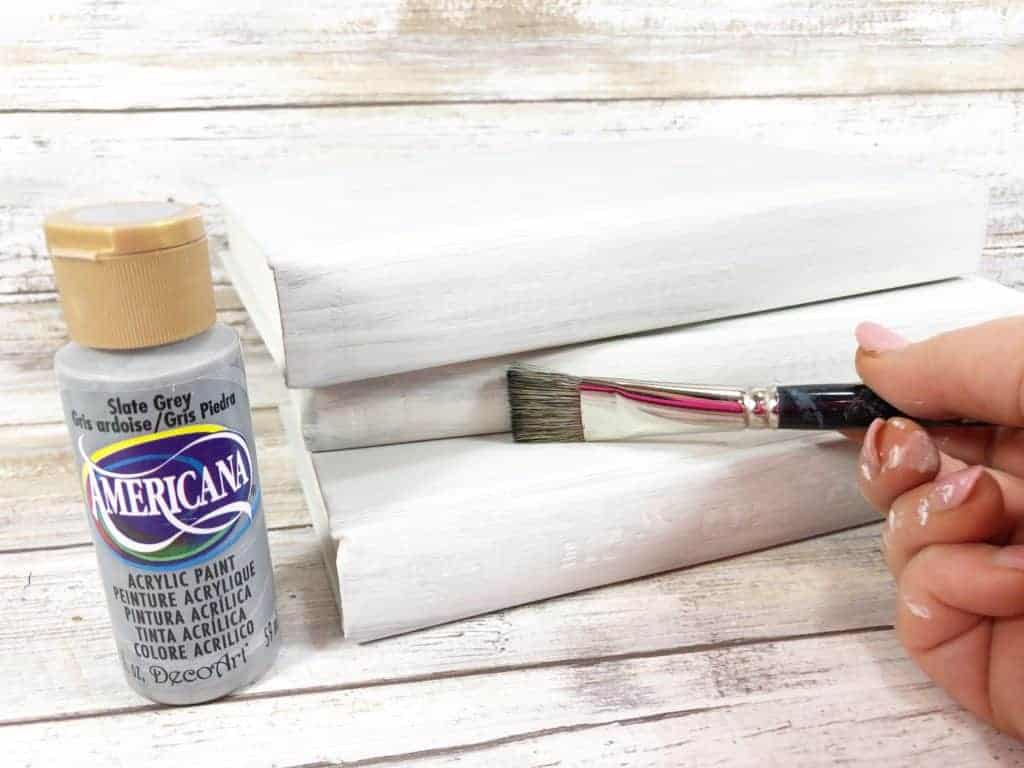 STEP THREE
Using both the upper- and lower-case alphabet stamps, select the message HUGS AND KISSES. Place the books spine up, tap each letter stamp in the ink pad and stamp on the spine. The irregularity of the stamped letters gives the project sweet farmhouse charm.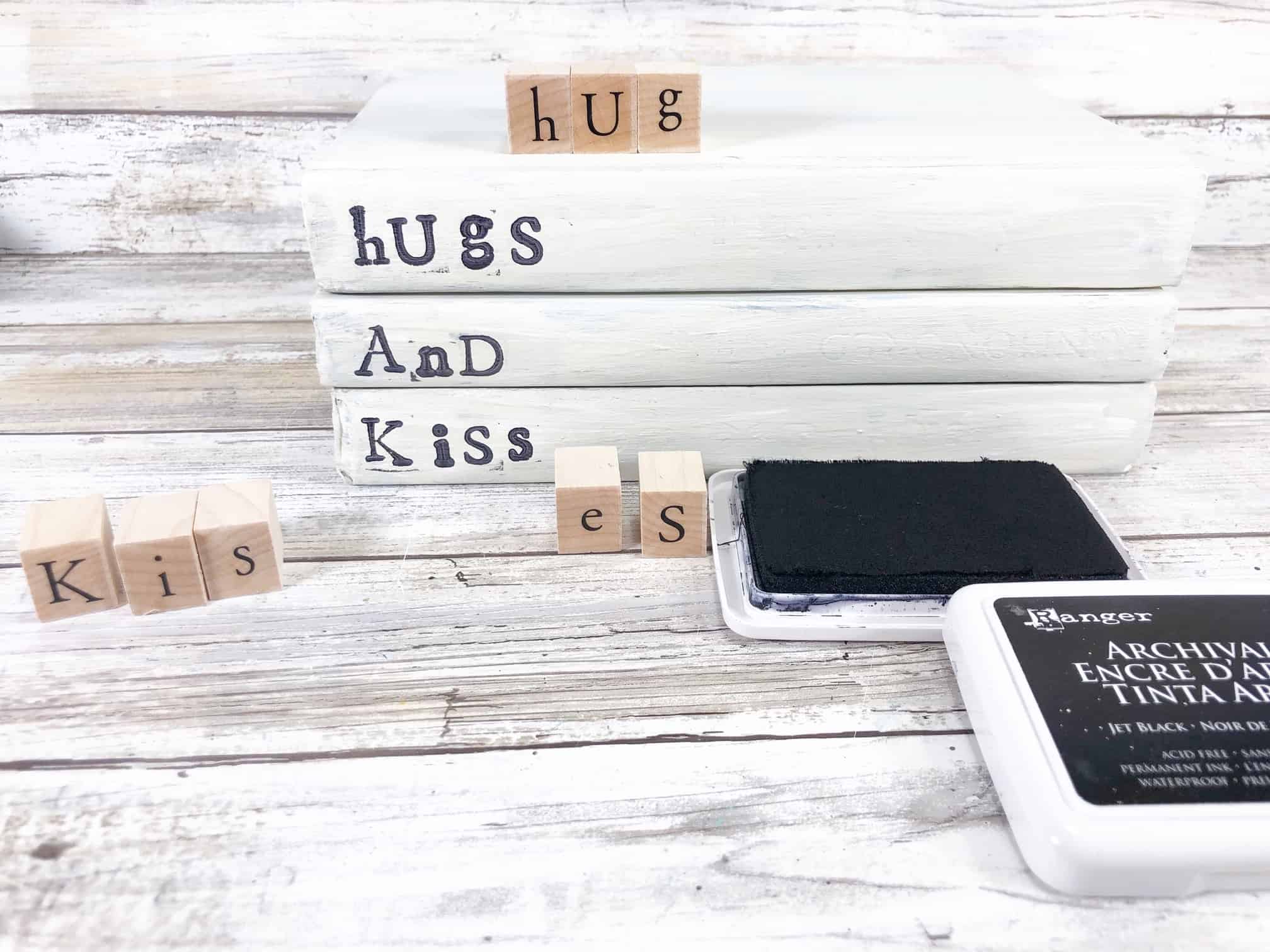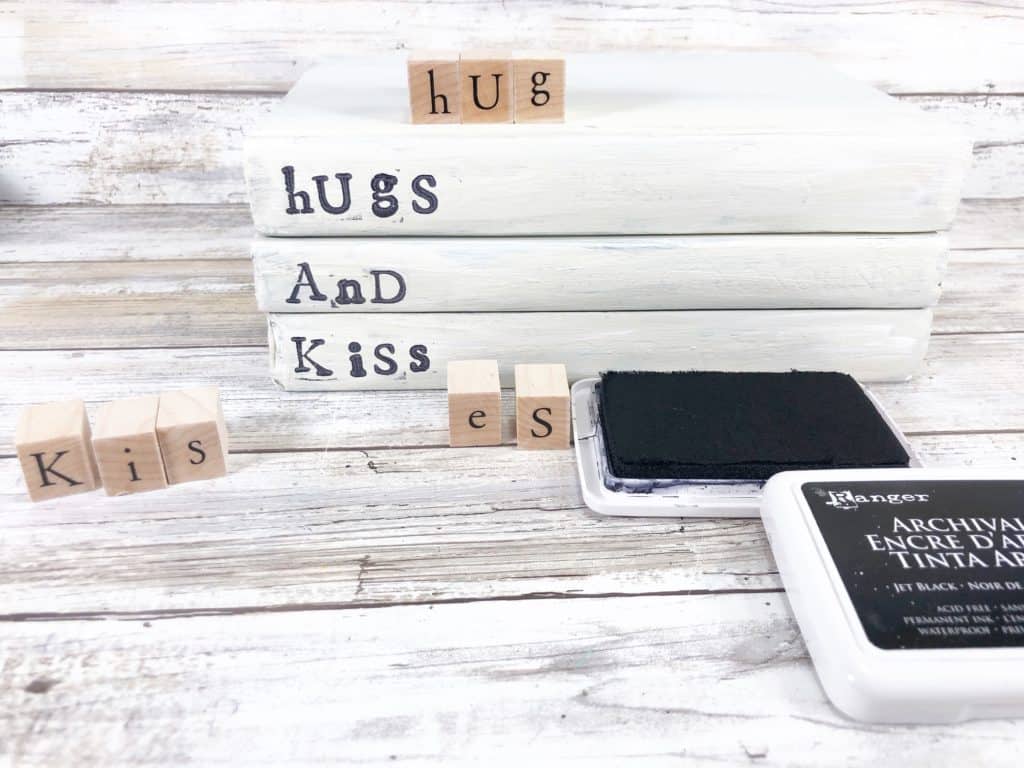 STEP FOUR
Hand letter XOXO on a small white shipping tag with a red marker. Stack books together then wrap with pink grosgrain and black gingham ribbons. Tie ribbons in a knot at the top to secure, leaving the tails long. Cut a notch in the ends of the ribbons to finish.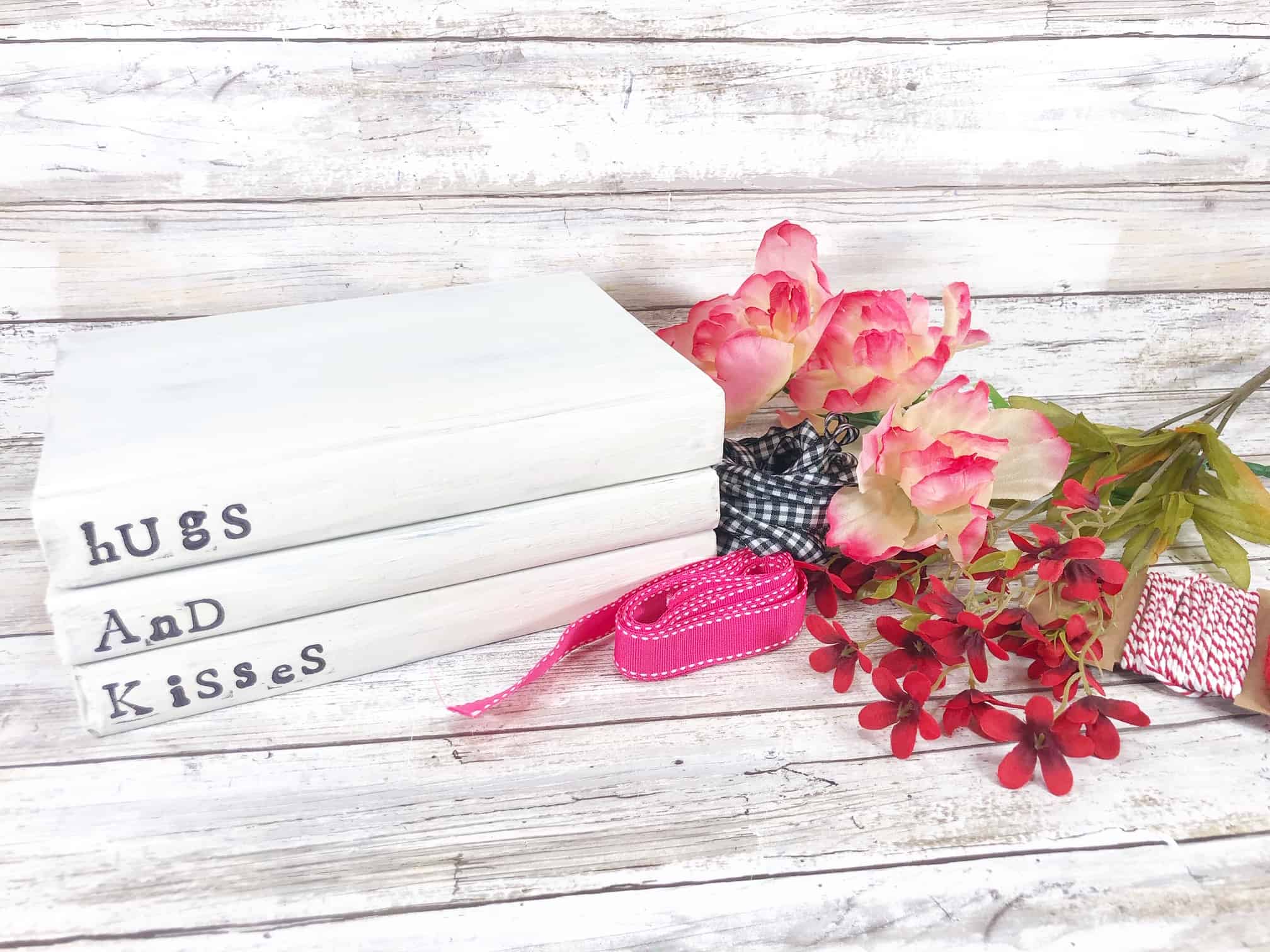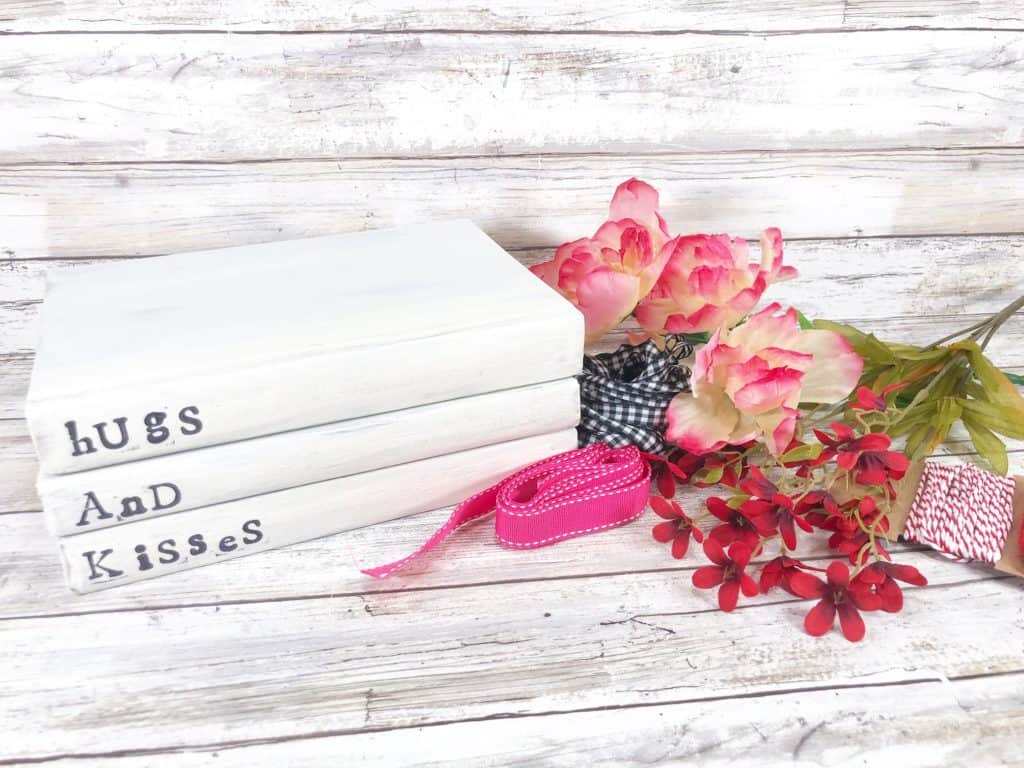 STEP FIVE
To finish, snip off blossoms from pink and red silk flower bunches with wire cutters and tuck underneath the knot. Thread the black gingham ribbon through the hole in the small shipping tag.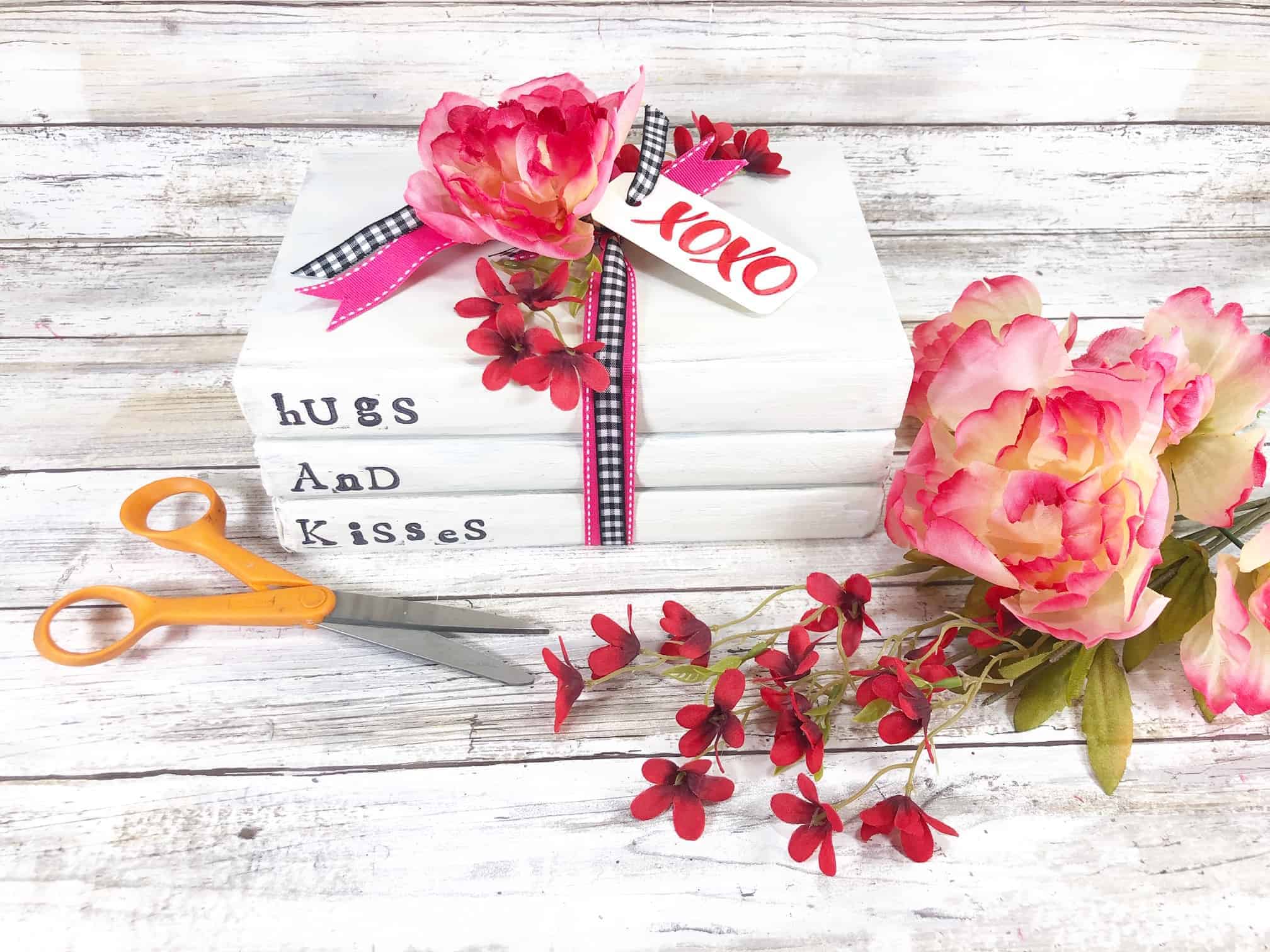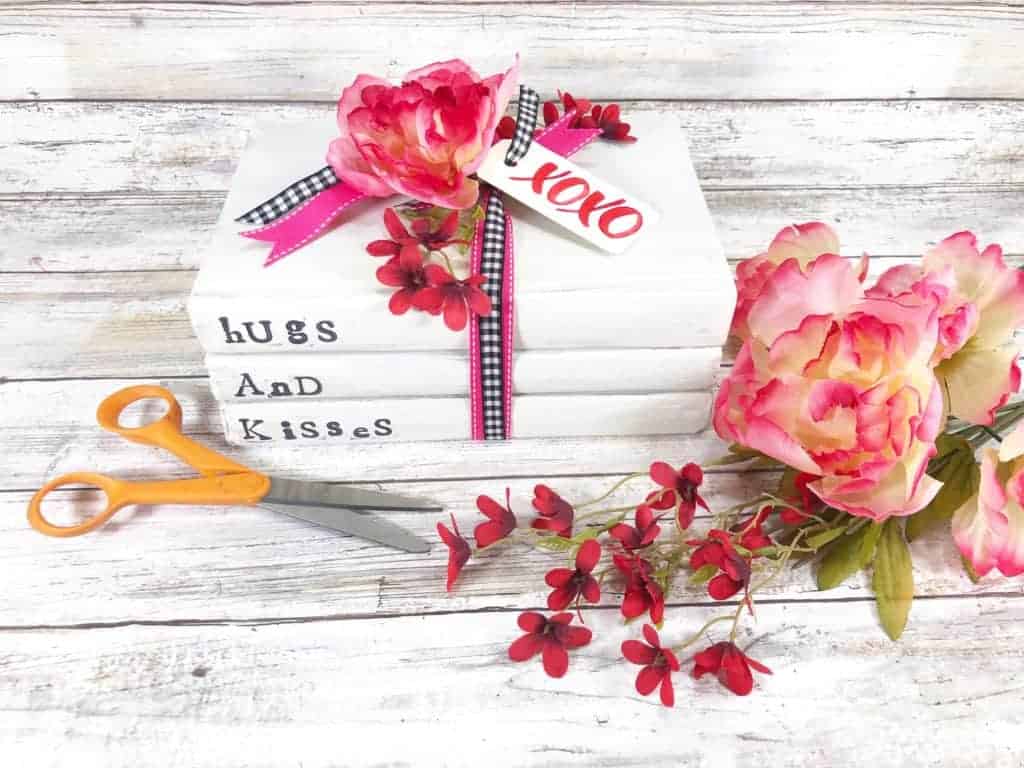 Change things up by stamping a message that speaks to you and embodies your home and family. Your family and friends will never know how quick and easy this trendy book stack was to create!