Meatless Monday: Pasta Salad With Chickpeas Recipe
A vegetarian pasta salad with chickpeas is ideal for Meatless Monday or any day that you want to try something different. Inspired by the new movie The Hundred-Foot Journey, our friends at DreamWorks shared with us this delicious and easy recipe. The ingredients call for chaat masala, which you can get at the ethnic spices section at grocery stores or online. It does add a complex and unique flavor to the dish, but you can certainly try making this salad without it. If you are sensitive to gluten, just substitute the spiral noodles for any gluten-free pasta. Just click and print this yummy pasta salad recipe and let me know if you liked it as much as I did.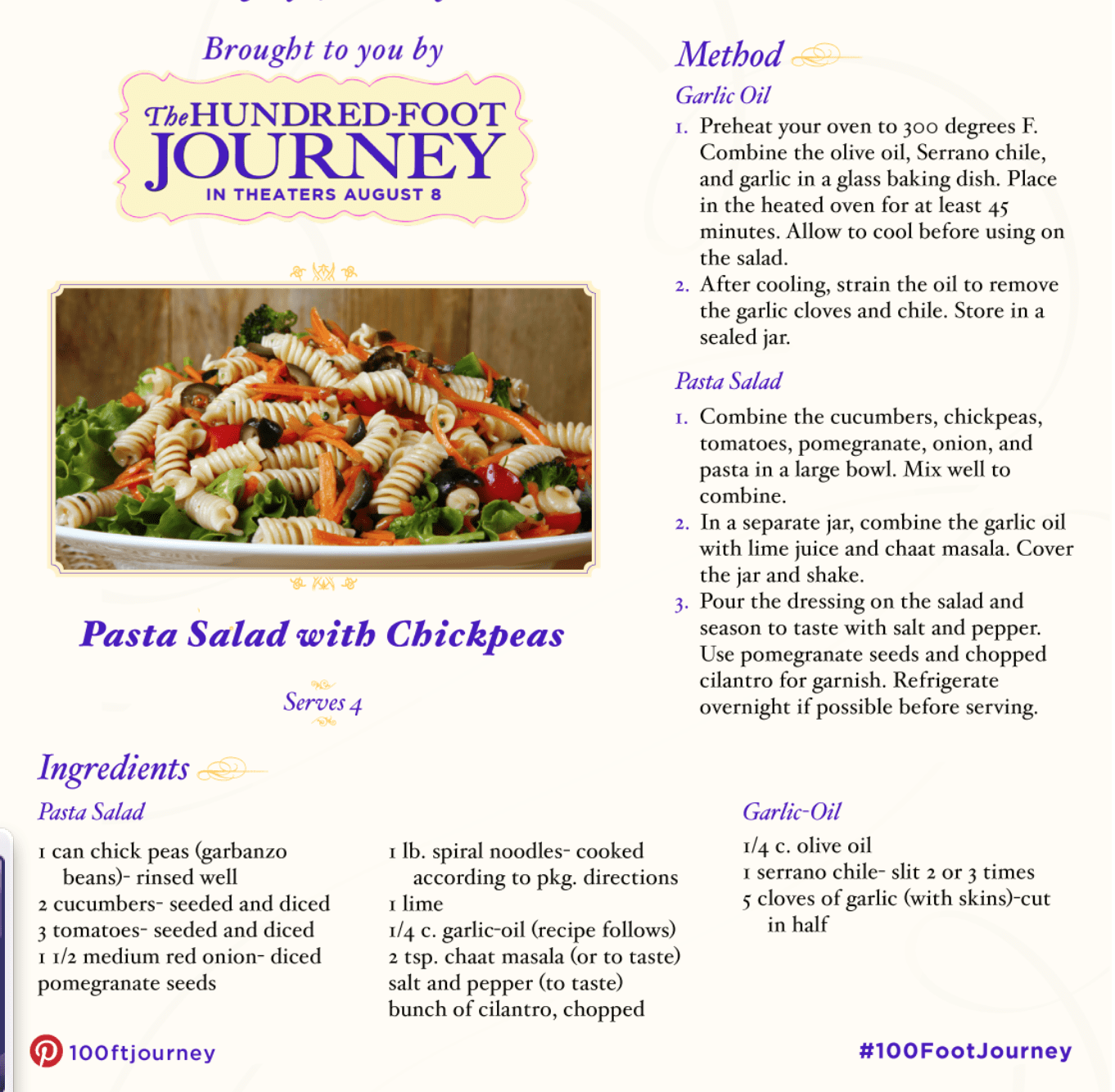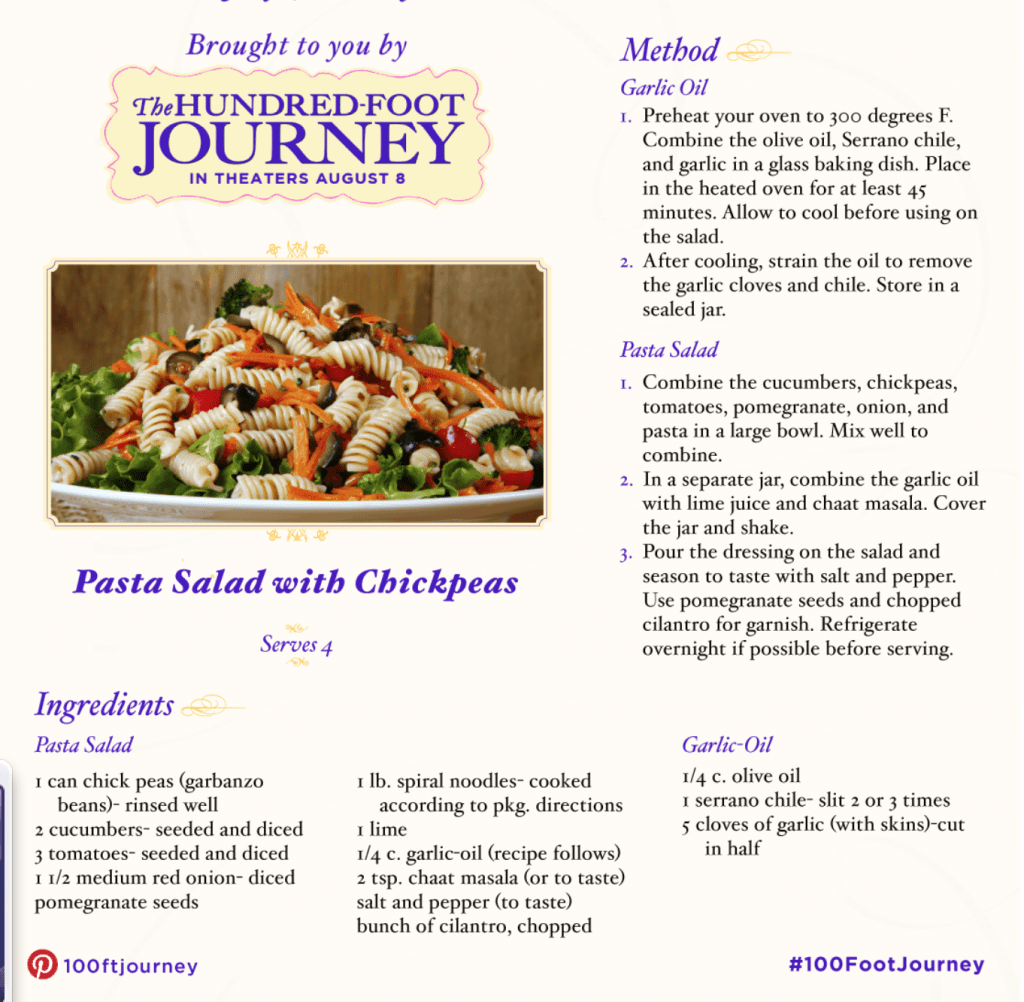 About The Hundred-Foot Journey
In DreamWorks Pictures' "The Hundred-Foot Journey," the opening of a new Indian restaurant in the south of France next to a famous Michelin-starred eatery is nearly cause for a heated battle between the two establishments, until Le Saule Pleureur's icy proprietress, Madame Mallory, recognizes her rival's undeniable brilliance for preparing masterful meals.
Directed by Academy Award-nominee Lasse Hallström and starring Academy Award-winner Helen Mirren, Om Puri, Manish Dayal and Charlotte Le Bon, "The Hundred-Foot Journey" counts among its producers Academy Award-winner Steven Spielberg, Academy Award-nominee Oprah Winfrey and Juliet Blake. The executive producers are Caroline Hewitt, Carla Gardini, Jeff Skoll and Jonathan King. The screenplay was written by Academy Award-nominee Steven Knight, based on the novel "The Hundred-Foot Journey" by Richard C. Morais.
More recipes