Delicious Christmas Tree Cupcakes
When it comes to decorating your holiday table, these delicious Christmas tree cupcakes will truly make for a beautiful centerpiece in themselves.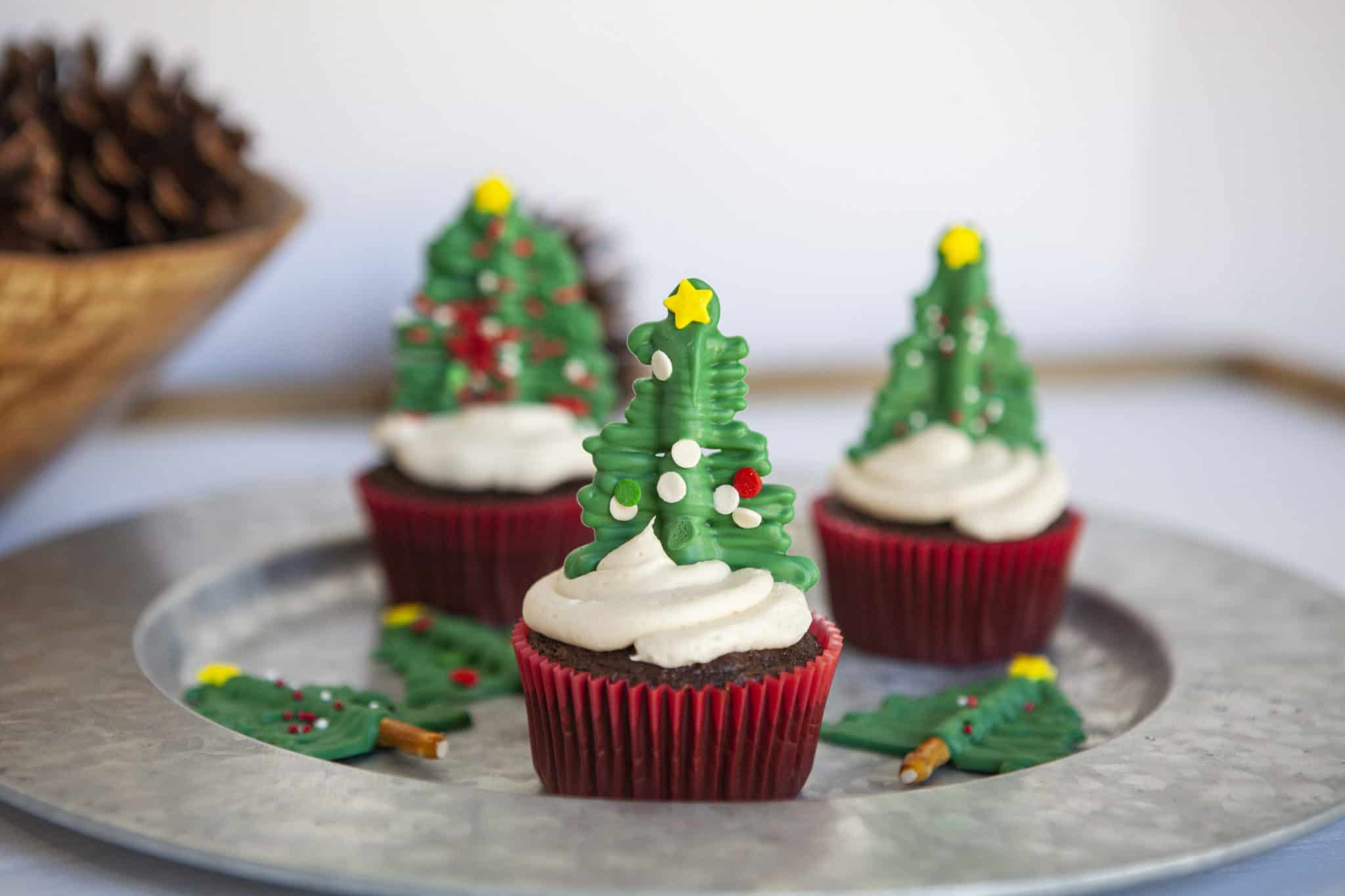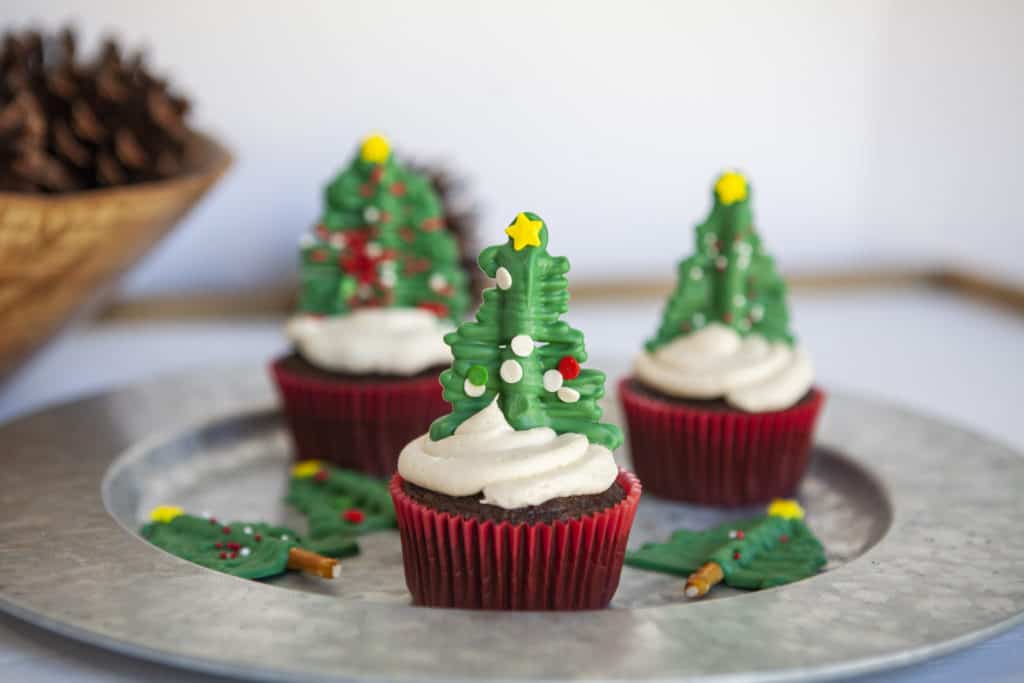 Made with pretzels, candy melts, sprinkles, and homemade frosting, kids of all ages will love these yummy treats.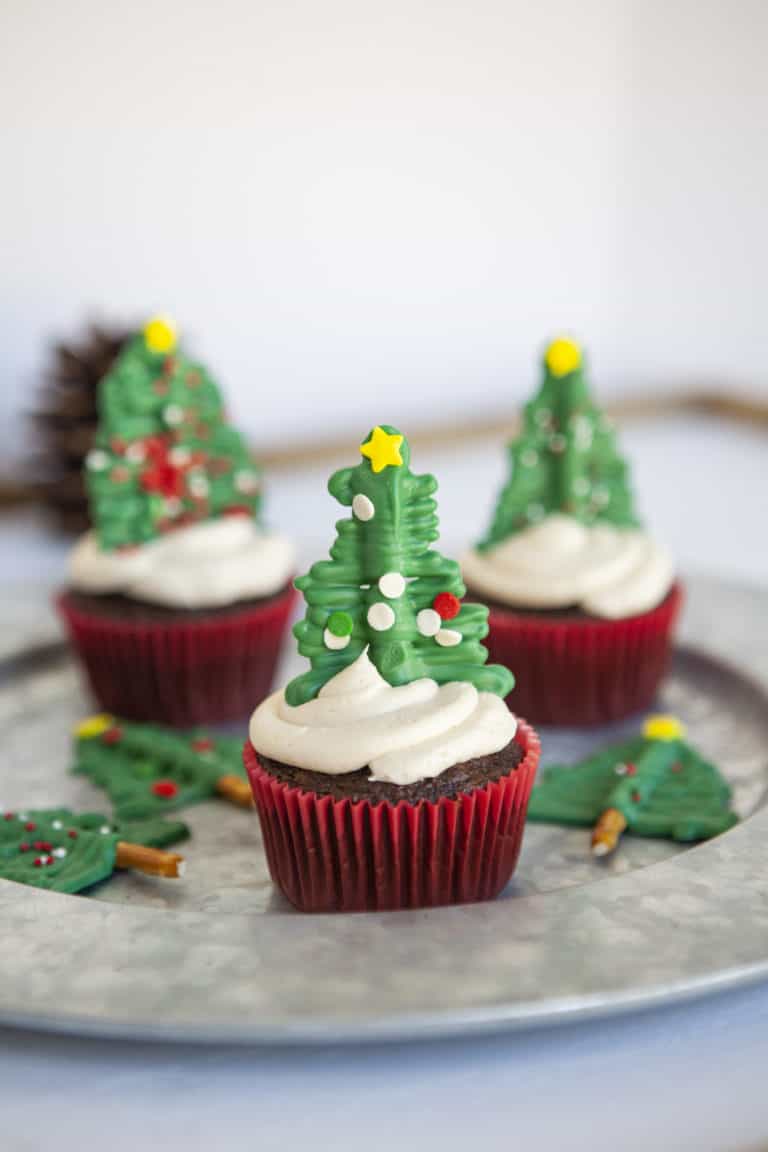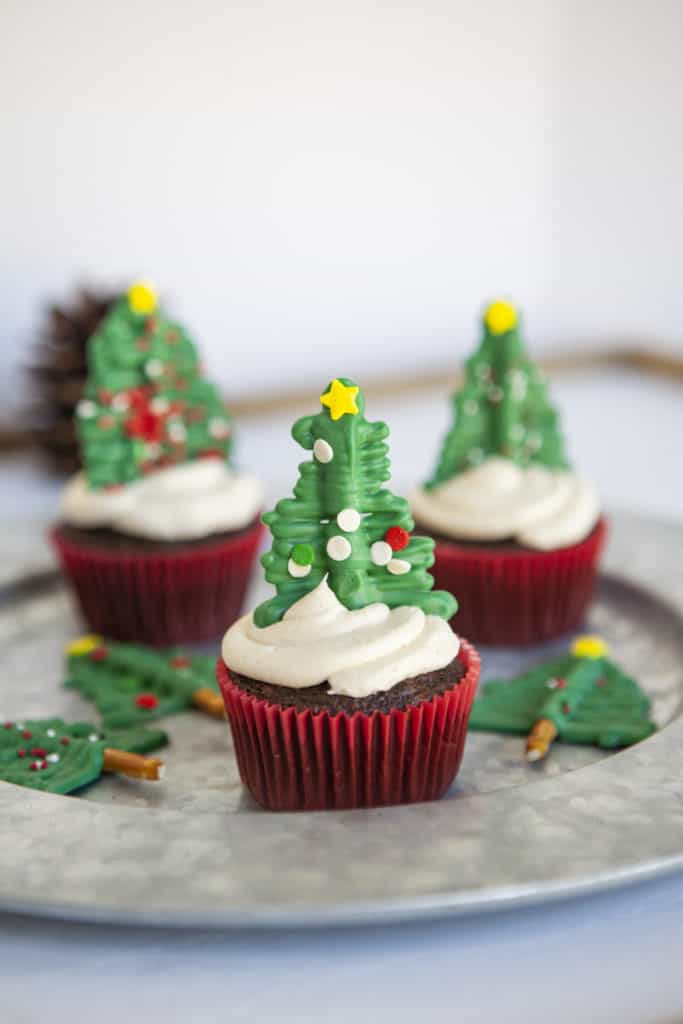 Don't be scared by all the steps. You can easily make these Christmas tree cupcakes if you simply follow the instructions. Once you see the final result, you will be so happy you made them!
Christmas Tree Cupcakes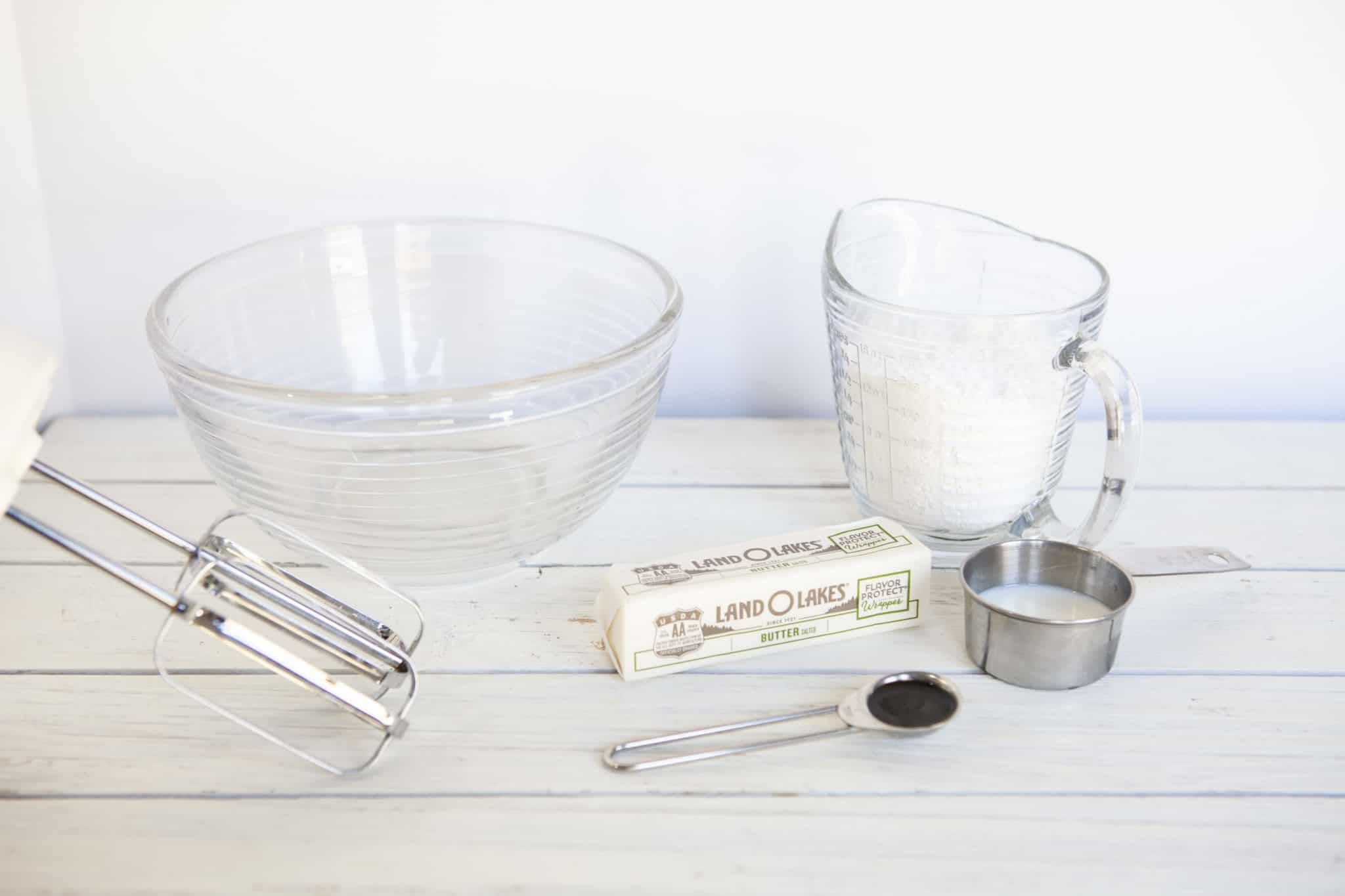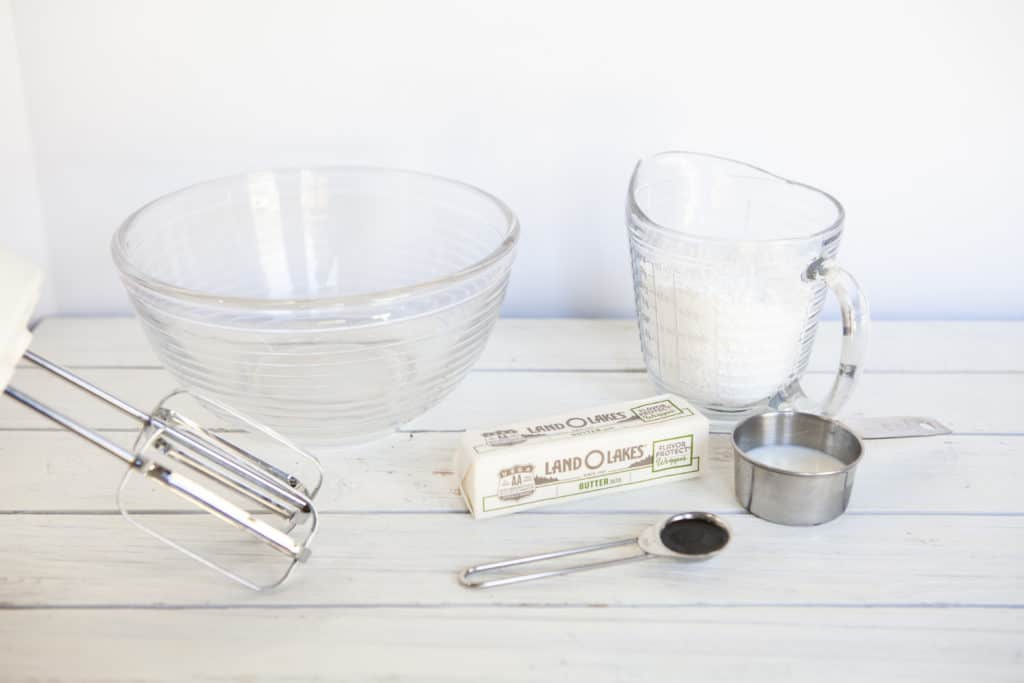 Ingredients:
For Cake:
1 box of cake mix, I used triple chocolate fudge and the ingredients for making them as directed
For Christmas Trees:
Decorative Christmas sprinkles
1 tsp of coconut oil or olive oil
1 cup of dark green candy melts
Pretzel sticks
Plastic zip bag OR piping bag
Wax paper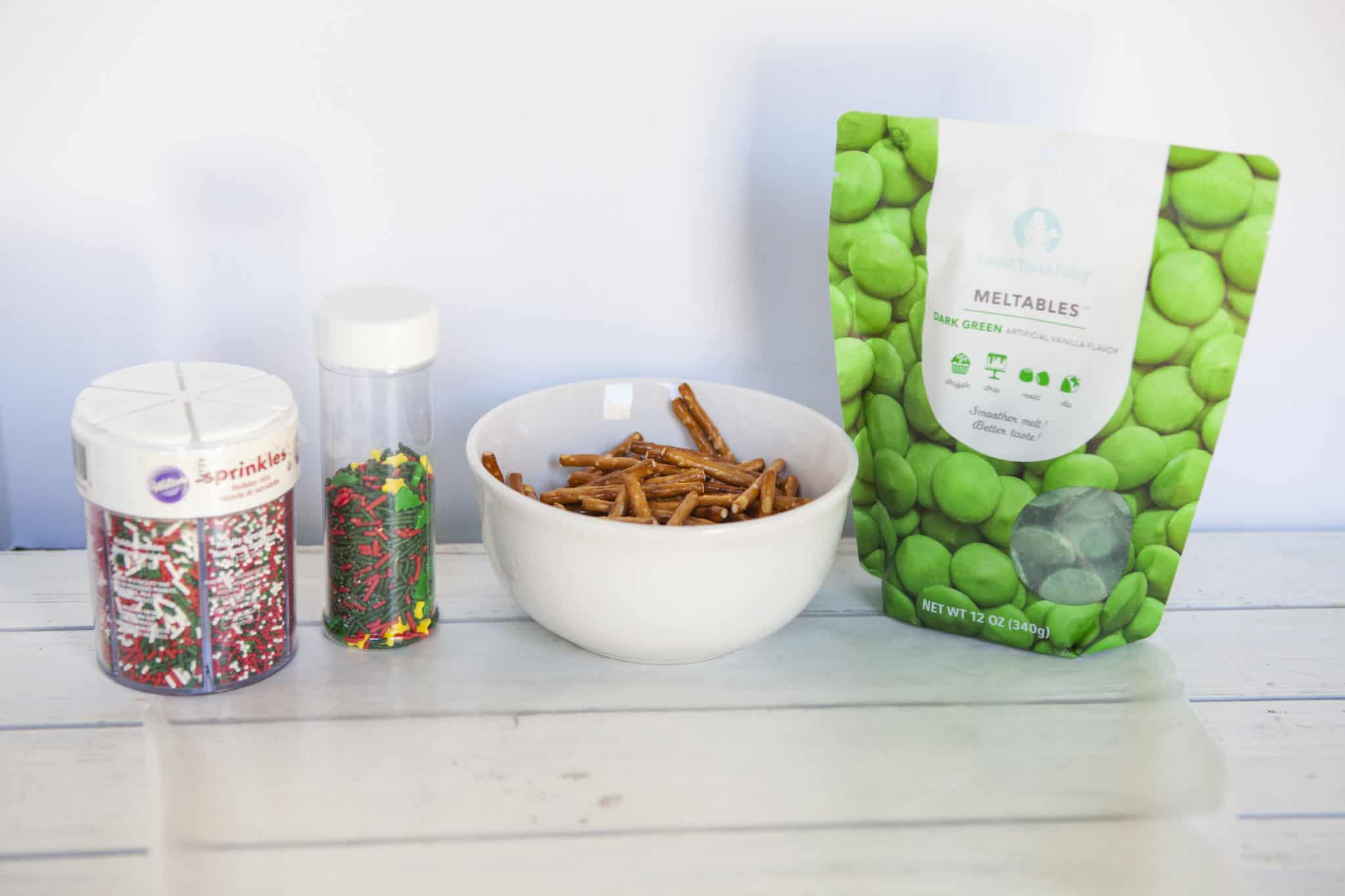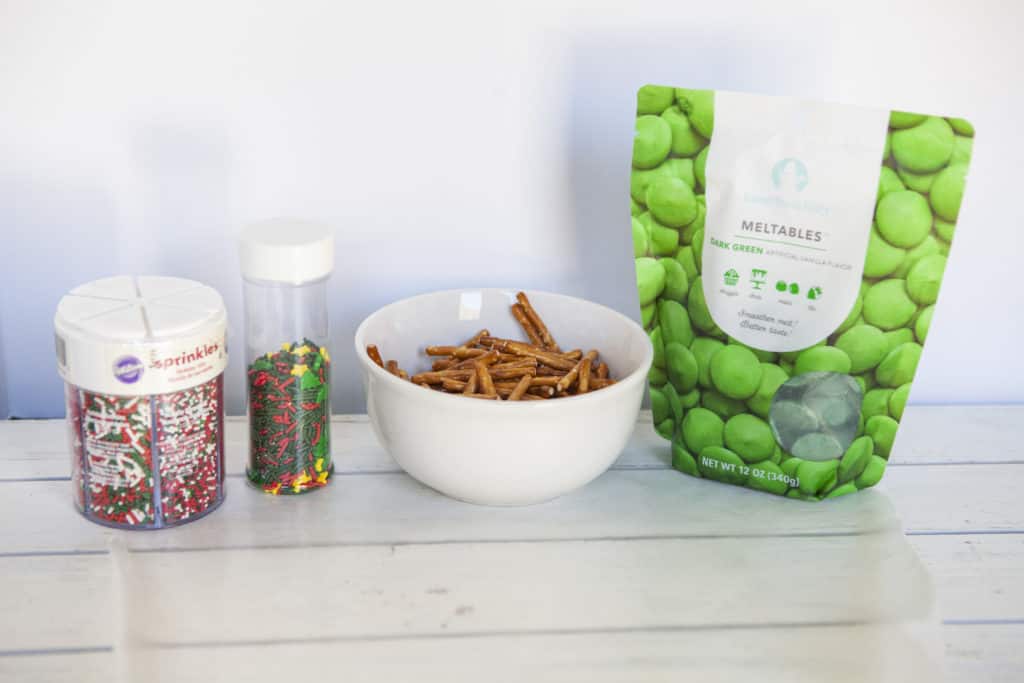 For Frosting:
(Recipe is enough to frost 12 cupcakes. If you need more, double the recipe)
1 stick of butter
1 ½ cups powdered sugar
1 tsp vanilla extract
1 – 1 ½ TBSP milk (depending on the desired thickness of your frosting)
Directions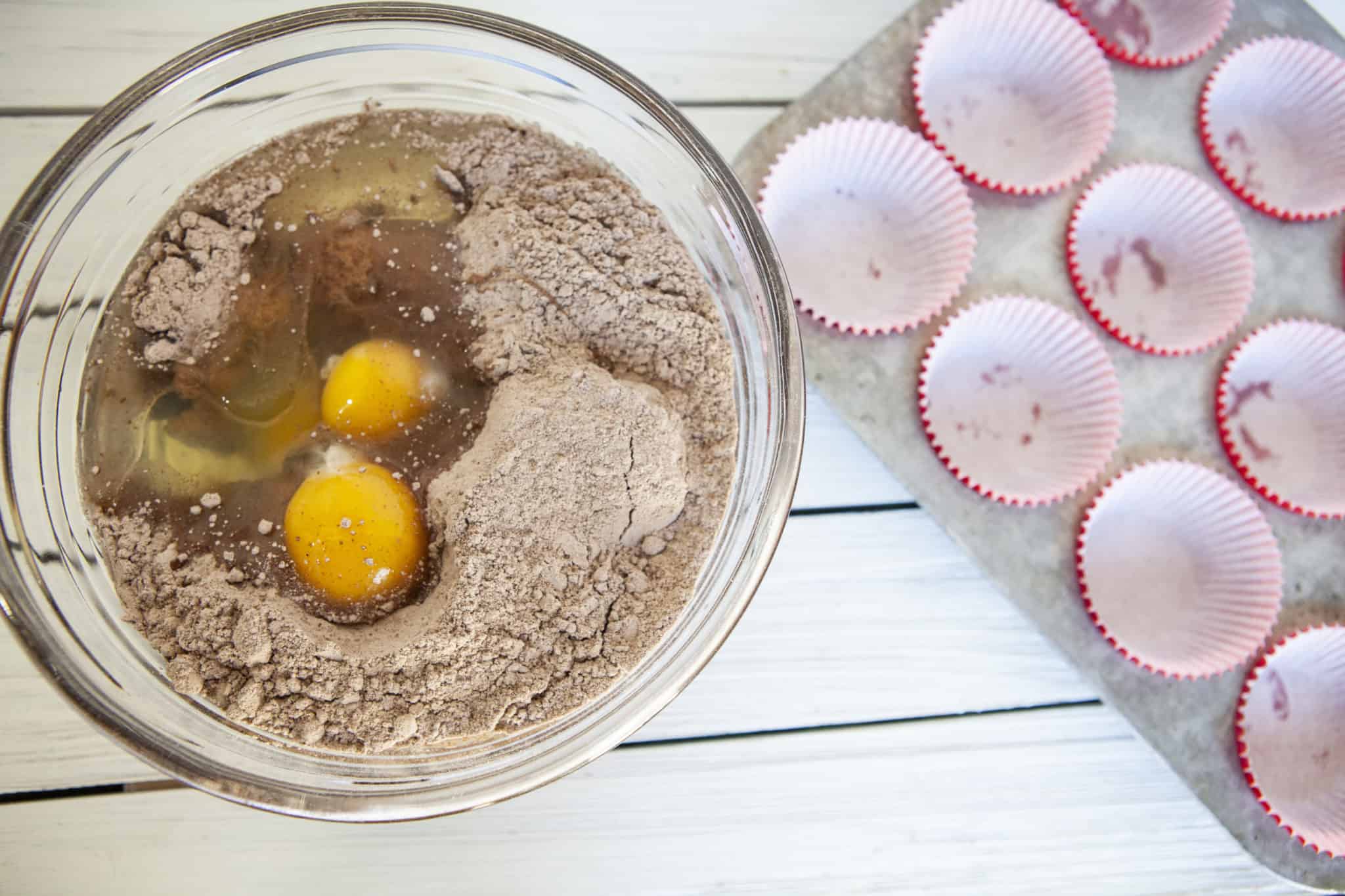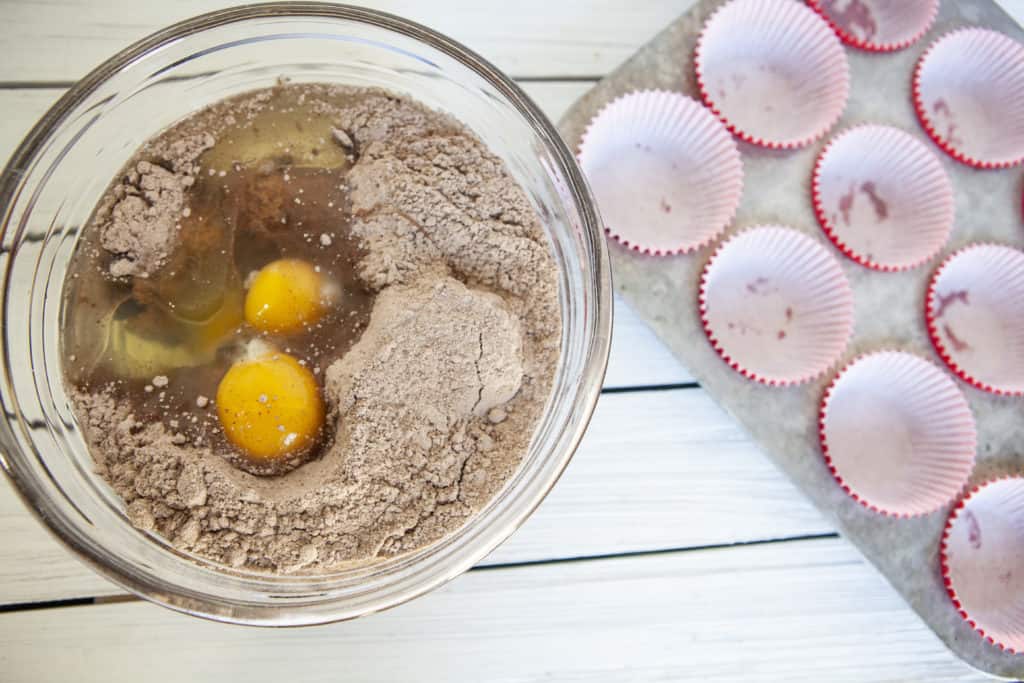 Bake cupcakes as directed and allow to cool.
While your cupcakes are baking lay out a sheet of wax paper large enough for you to work.
Lay your pretzel sticks on the wax paper.
In a small bowl add candy melts and oil, mix and microwave 30 seconds. Stir and microwave in 15 second intervals until well mixed and smooth.
Pour candy mixture into a piping or zip lock bag. Snip a small end of the bag off with scissors.
Starting about 2/3 of an inch up the pretzel stick, make a zig zag pattern back and forth up the pretzel stick doing larger zig zag motions at the bottom (for the widest part of the tree) and getting smaller as you work your way to the top.
Once your tree is formed, sprinkle with Christmas sprinkles as desired.
Repeat until you have enough trees for your cupcakes.
Allow to cool at room temperature or place in fridge for 10 minutes to harden.
While your Christmas trees are hardening, place room temperature stick of butter in a medium sized bowl. Using a hand mixer mix well. Add powdered sugar and vanilla. Mix again until well combined.
Slowly add milk little by little, mixing in between until you get the thickness/ creaminess that's desired. I like it to be a bit thicker.
Choose a piping tip and place into a piping bag. Snip the end off and spoon frosting into piping bag.
Gently peel your pretzel Christmas trees off the wax paper.
Ice your cup cakes as desired and top with a pretzel Christmas tree.
You can also add sprinkles on top of the icing or even dust lightly with powdered sugar for extra Christmas decoration.
More yummy Christmas recipes