Fun Ideas For Father's Day
If you want to celebrate Father's Day at home, here are several fun ideas to make this day extra special for Dad. Children can help during the process and the best part, you don't have to break the bank. In the USA, Father's Day is celebrated on the third Sunday of June.
You can also print free Father's Day cards here. There are options in English and Spanish!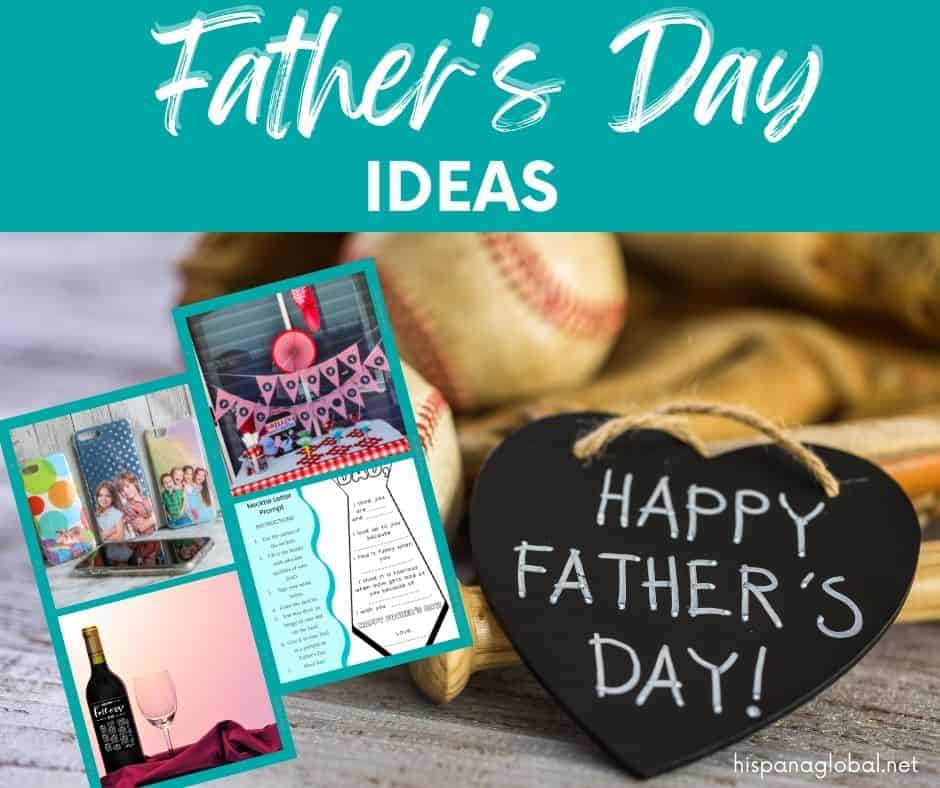 All of these Father's Day ideas are fun, easy, and budget-friendly, so you can make Dad feel extra special without any added stress. I do recommend making crafts and buying ingredients ahead of time, so everything is ready to go.
Easy and fun ideas to celebrate Father's Day
Plan a lunch or brunch with Dad's favorite foods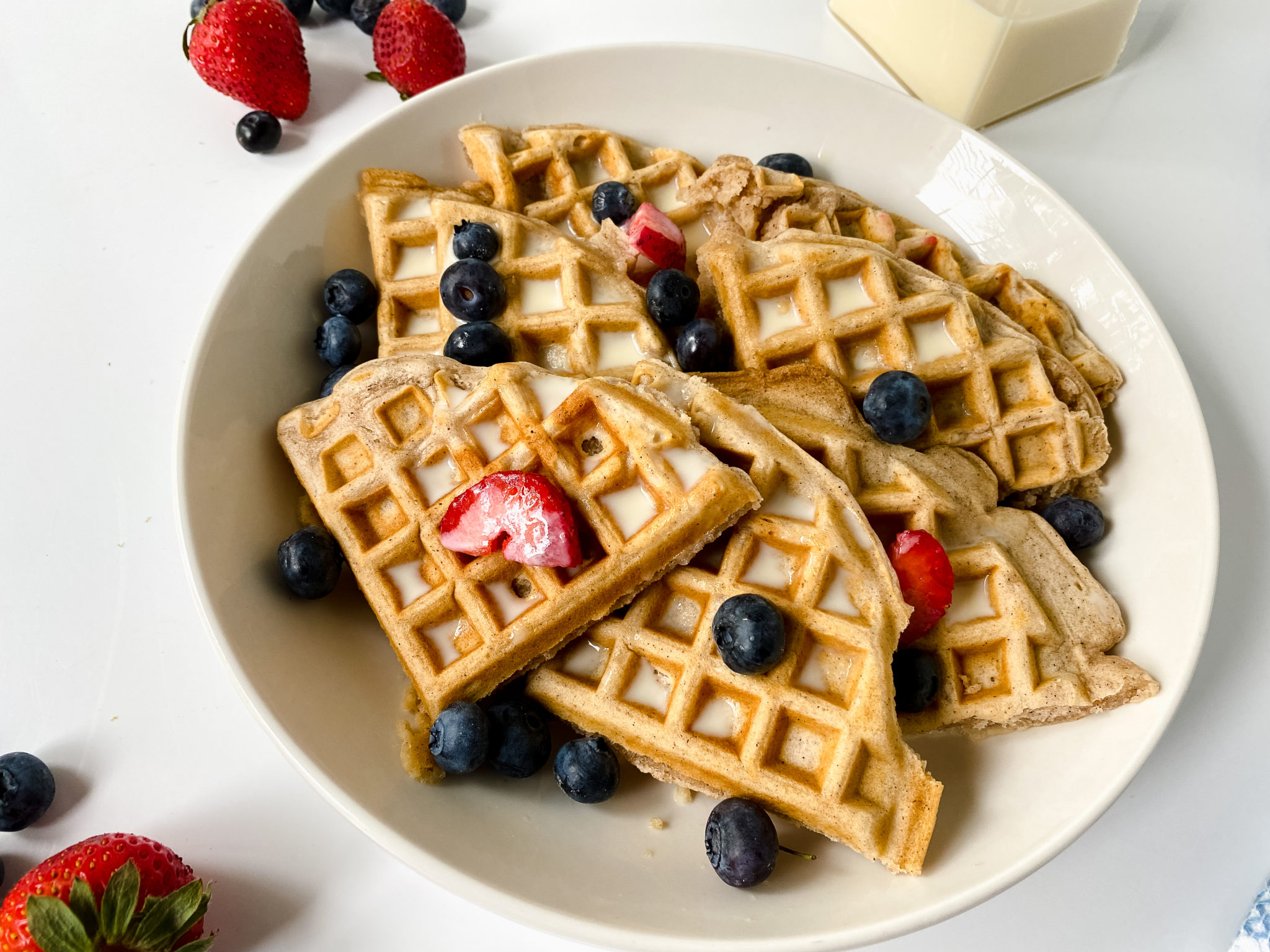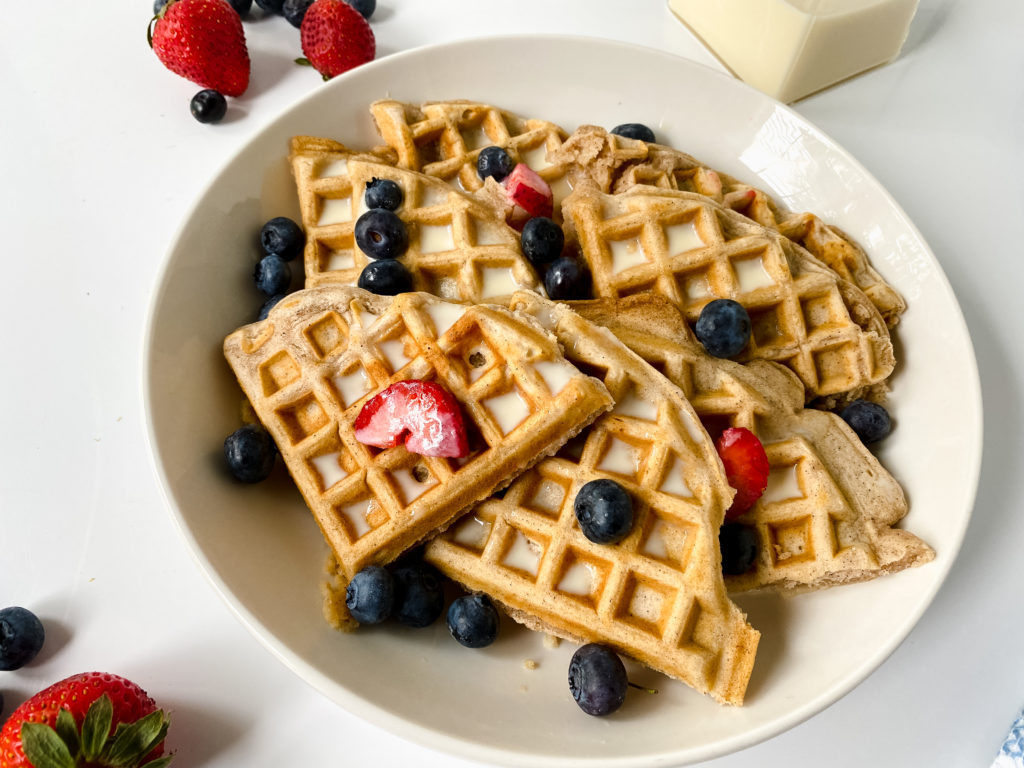 Whether it's waffles, churros or burgers, make sure to plan everything around Dad's favorite foods. Here are a few of my own family recipes in case you want to try something new:
If Dad is more into minty treats, my friend Liz has the best homemade York peppermint patty recipe.
Set the table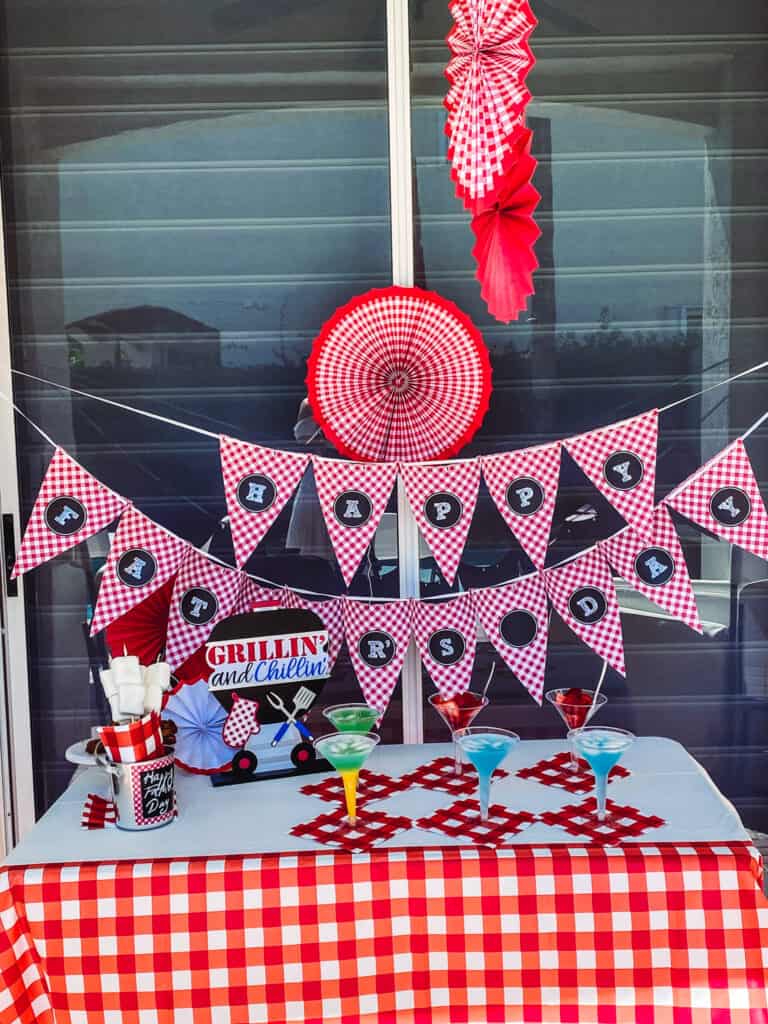 There are so many fun props! You can buy signs or festive disposable plates at your local party supply store.
Elevate decor with a personalized touch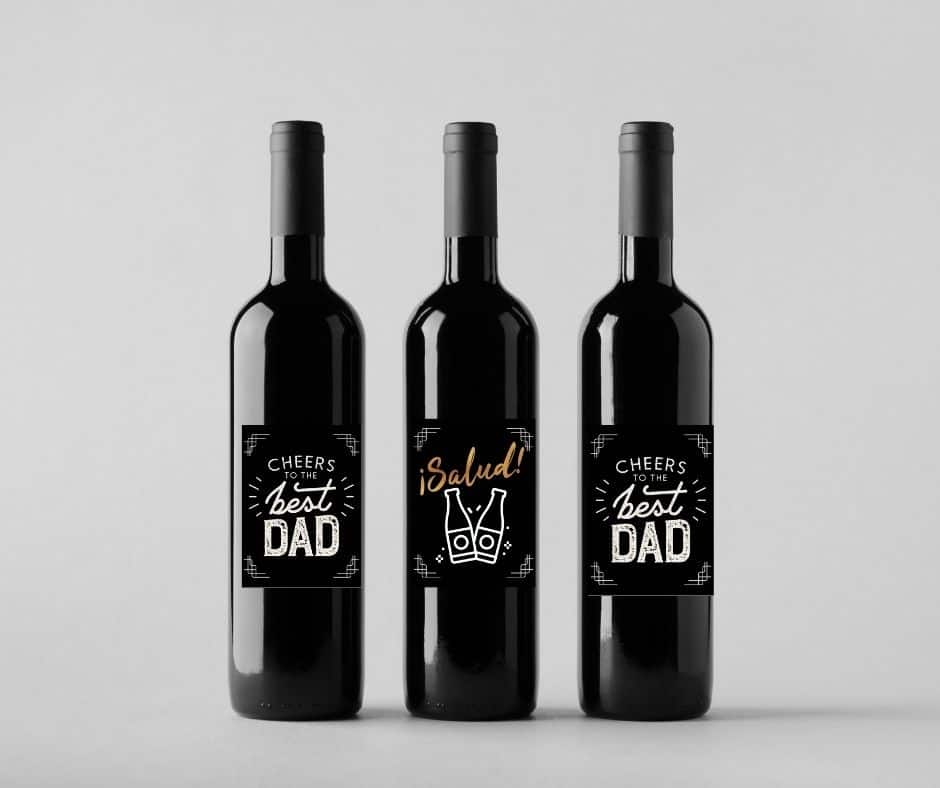 You can personalize wine, beer or water bottles. Check out these free printable Father's Day bottle labels!
Be creative!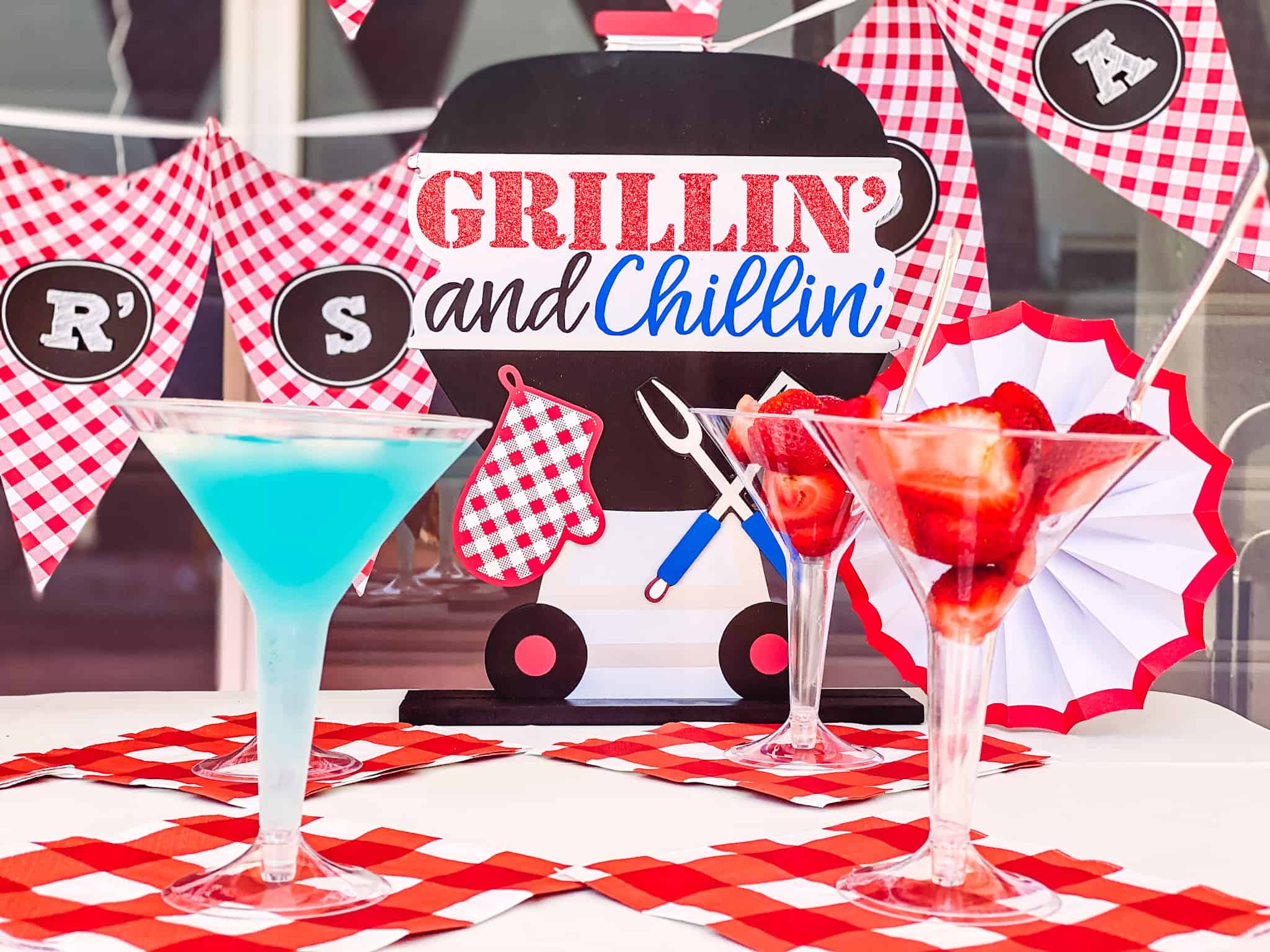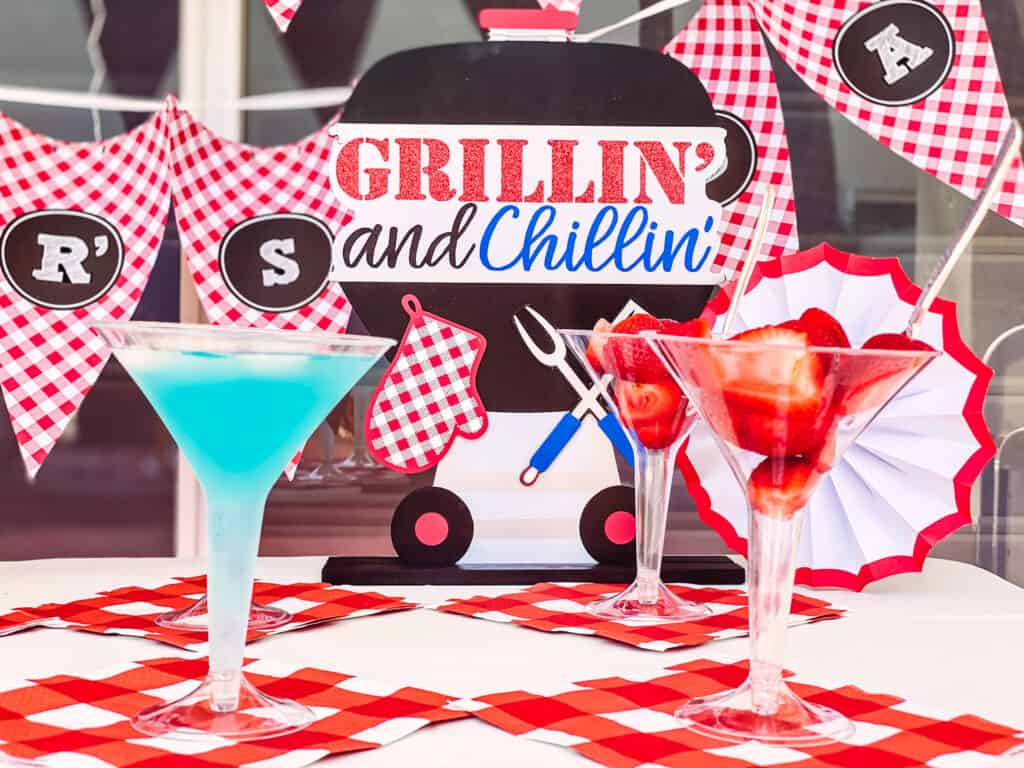 Prepare mocktails for a family-friendly brunch. Pour orange juice into stems of plastic Martini glasses and then top off with a blue sports drink like Gatorade or Powerade. You can also serve the blue beverage on its own or make a smoothie.
Snacks can also be served in plastic glasses. Slice fruit and serve in Martini glasses.
Instead of using bowls, keep everything on theme. If Dad loves grilling, use baskets or buckets. For example, make marshmallow skewers and display in a gingham bucket.
Create a Dad Zone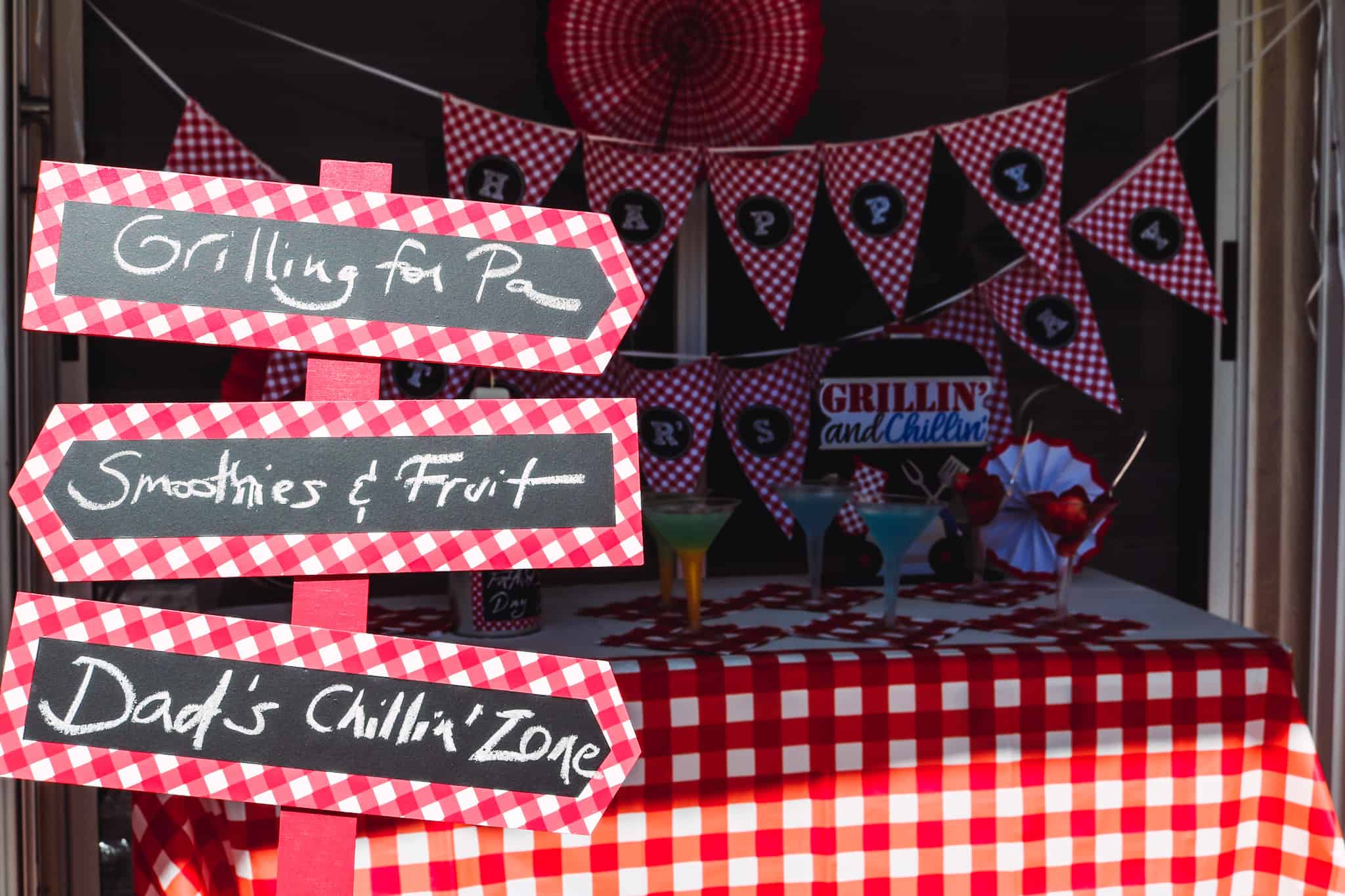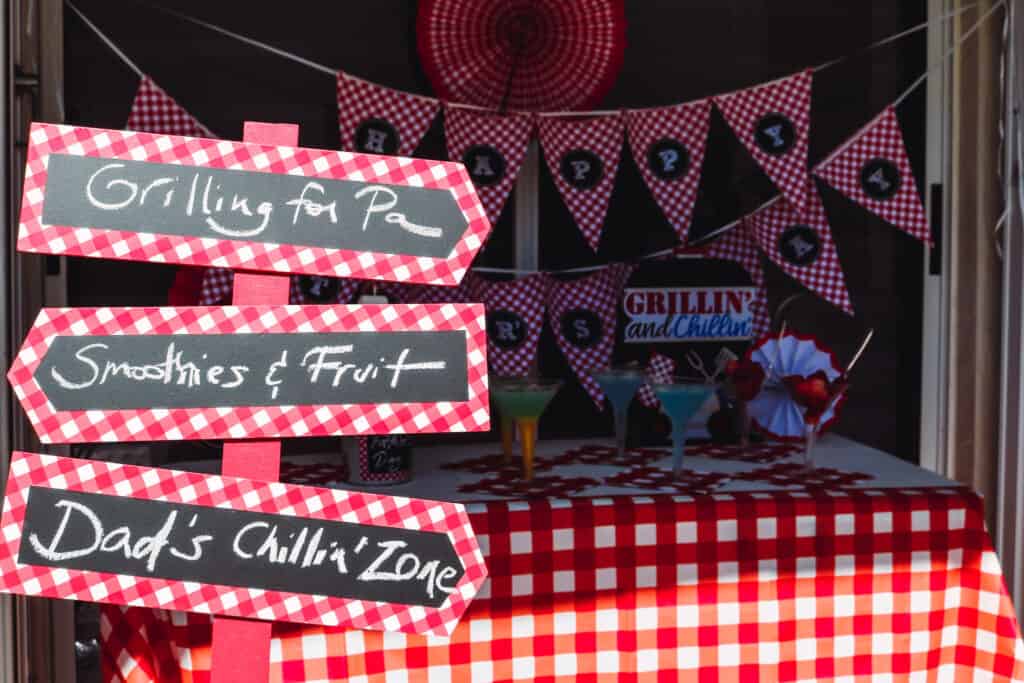 Make Dad feel extra special by designating an official "Chill Zone" where he can sit and relax.
Make memorable Father's Day gifts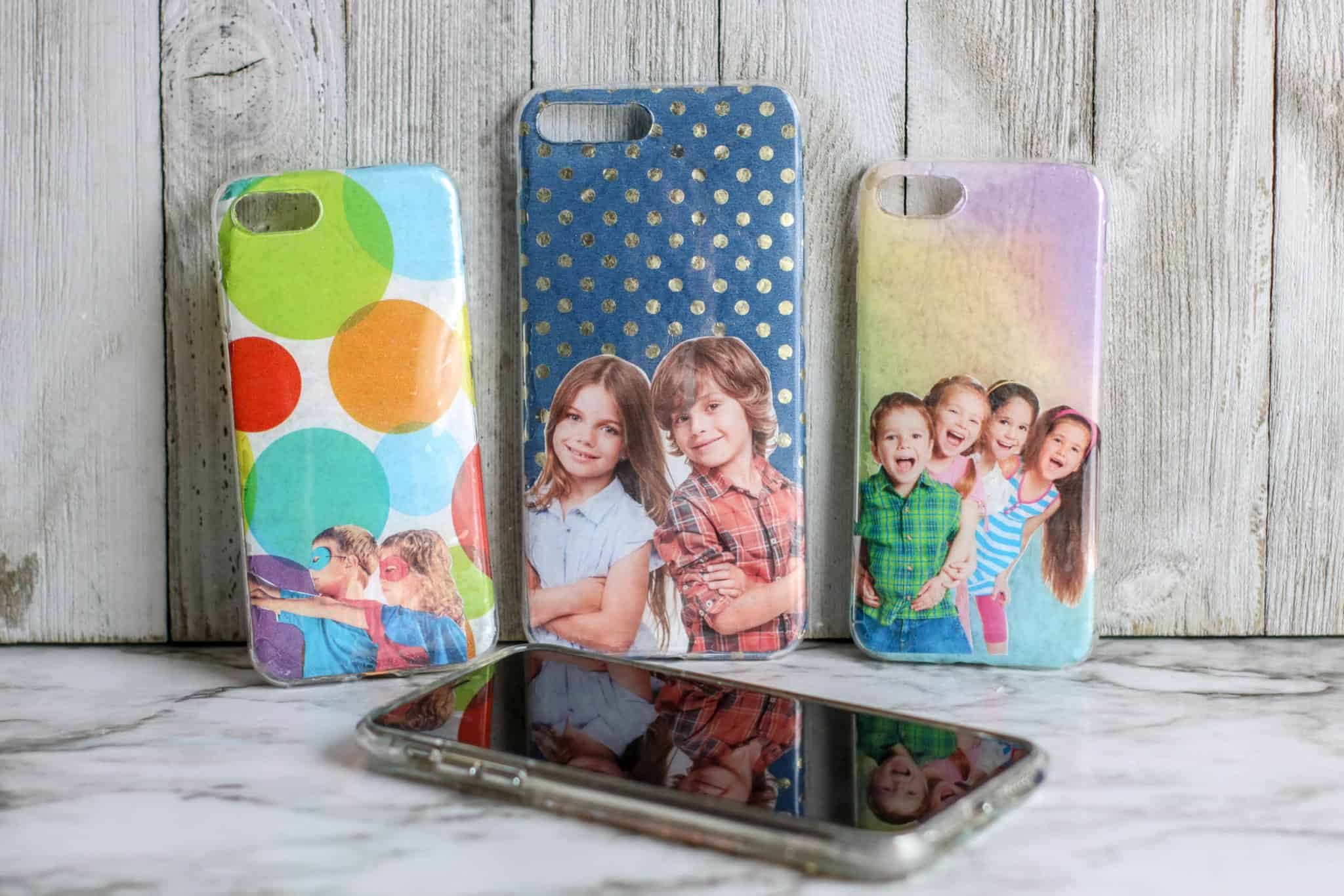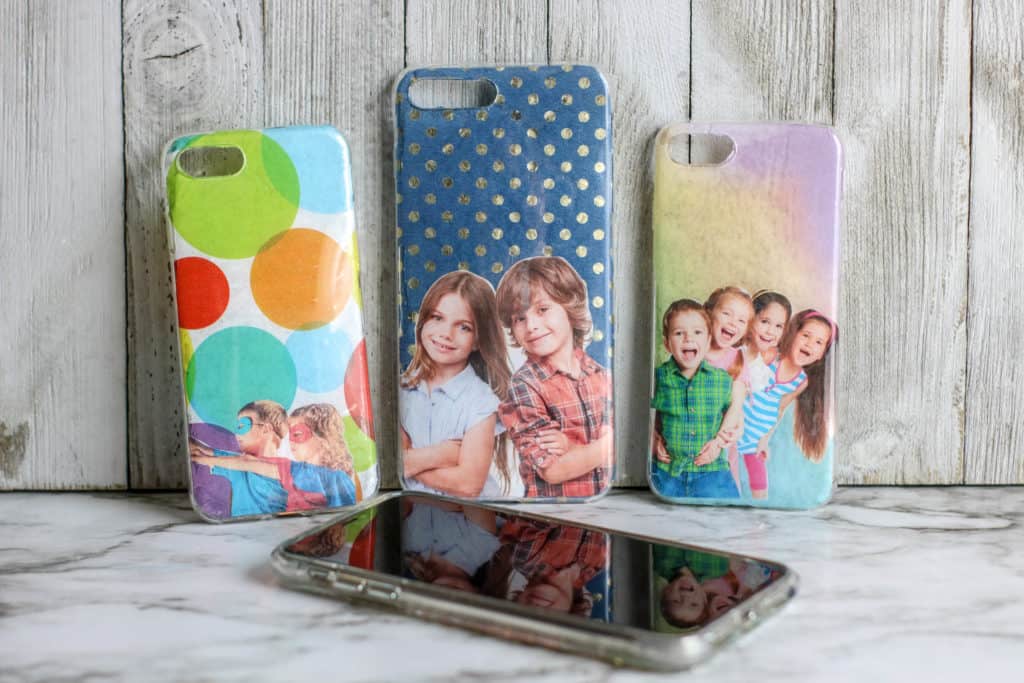 Depending on your child's age, you can make a personalized paper tie for Dad or try these other crafts:
More ideas to celebrate Dads