5 simple ways to pamper yourself at home
This is a post sponsored by Head & Shoulders but all opinions are my own.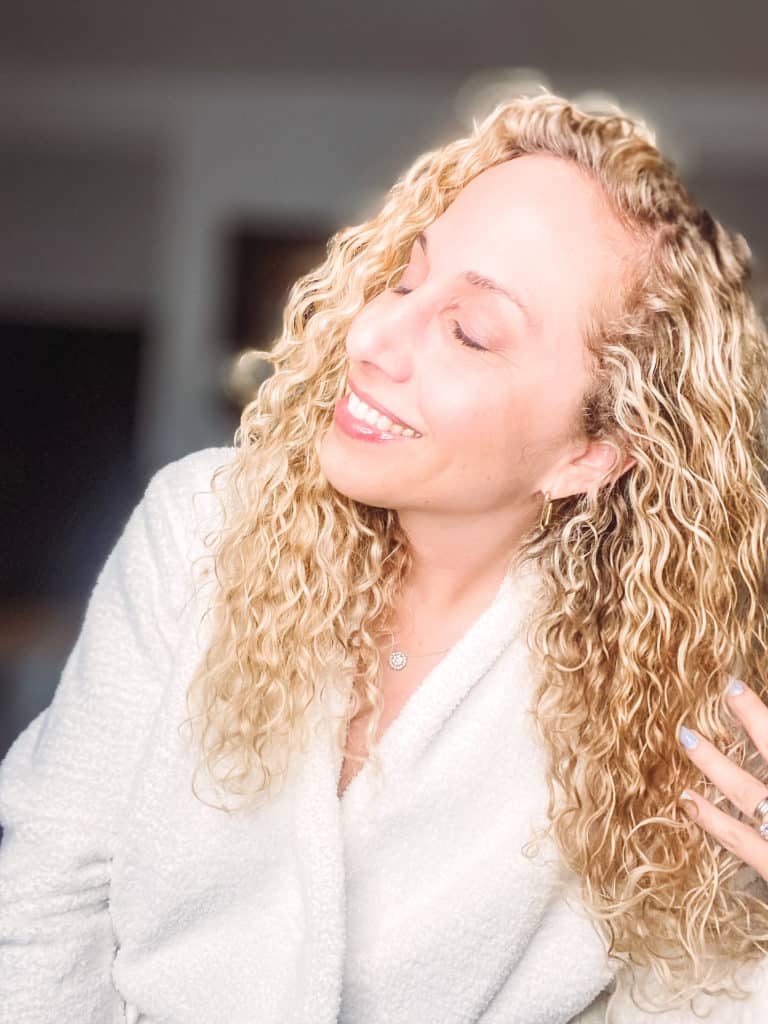 It's easy to overlook self-care when we are all at home and dealing with so much. However, I've realized that when I take care of me, I feel so much better and it gives me more energy to tend to my family. Between distance learning, cooking so many meals every day, and dealing with all the ups and downs, it can all feel like a bit much, so refilling your cup makes a huge difference.
I want to inspire you to create a space and time to pamper yourself at home. That's why I'm teaming up with Head & Shoulders to show you a few easy ways to feel revitalized and balanced. Their NEW Supreme Collection, which is endorsed by the Skin Health Alliance, is designed to help restore the skin's natural, healthy balance to unlock the best version of your hair and scalp, while allowing us to pause for a quiet, refreshing moment in your own bathroom.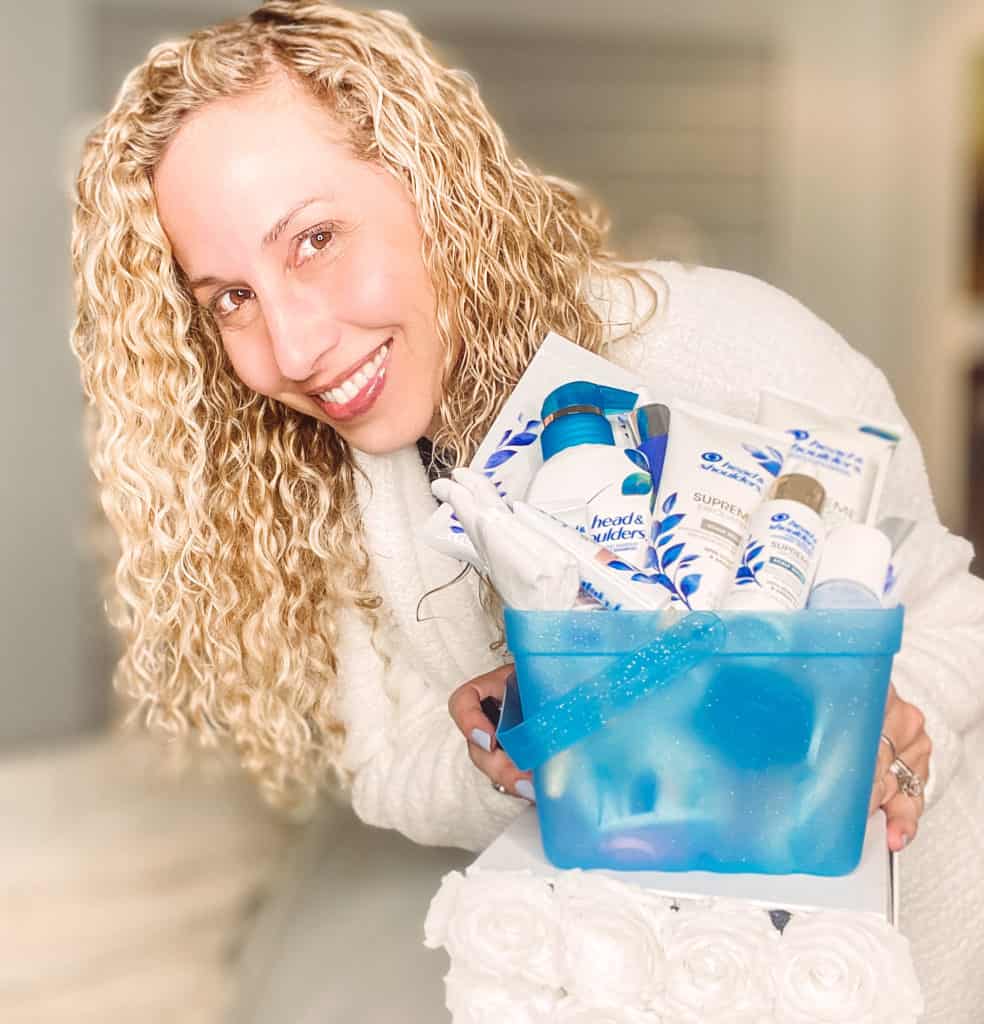 Tips to pamper yourself at home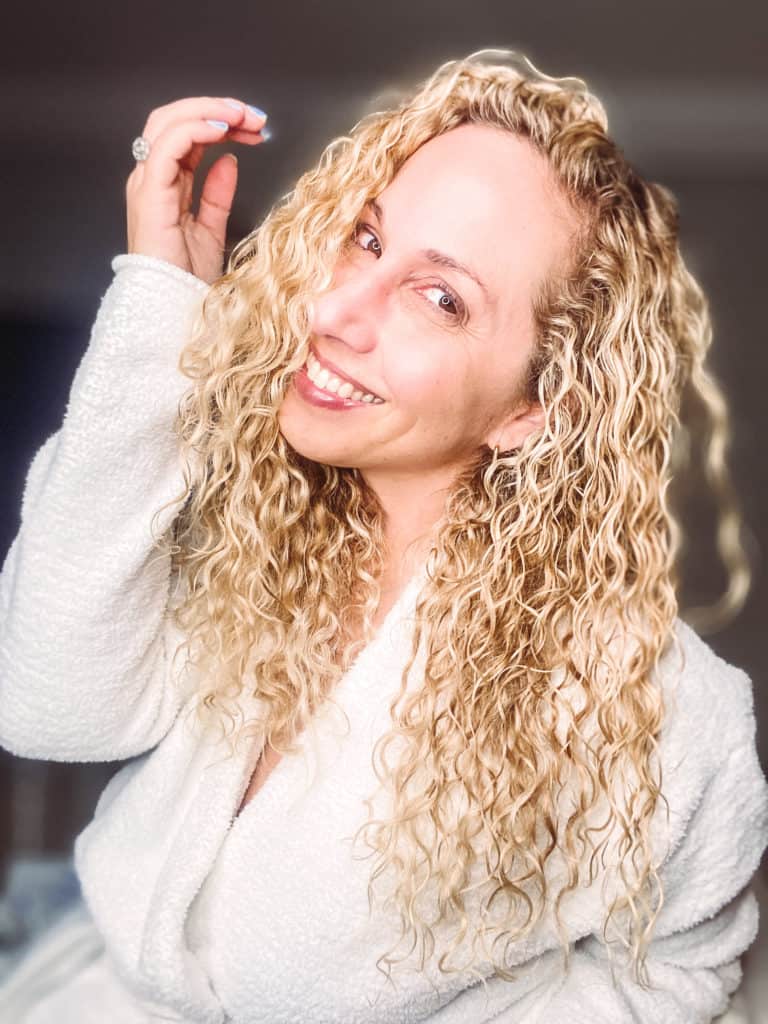 Wishing you could go to a spa but making the most out of your time at home? Here are a few ways to create a Supreme Sanctuary where you can practice self-care without leaving your house:
Try setting aside 15-30 minutes each day for you.

For me it's best at the end of the day, but if you're an early riser, it might be easier to carve out time first thing in the morning before everybody wakes up.

Make a basket with your favorite products.

That way you can easily access the products and choose how to pamper yourself depending on how much time you have and what you want to concentrate on. I like masks, including sheet masks for my hands, feet, and face, plus moisturizing creams, scrubs, and nail care products. The Head & Shoulders Supreme Collection even has masks, treatments and

scrubs for your scalp

!

Set the mood with your favorite playlist.

You can always pop in your earbuds if you don't want to wake up anybody.

Make the most out of your bath or shower time with pampering products.

I've been loving the new

Head & Shoulders Supreme Collection

, which is endorsed by the Skin Health Alliance. It's formulated with naturally-derived, skin-care inspired ingredients like Argan Oil and vitamin E, and also includes scalp care active zinc pyrithione to address itch, dryness and irritation. Not only do the 12 products in the Supreme Collection smell amazing, but they help elevate my beauty routine to the next level!

If you're taking a bath, choose soothing fragrances.

Lavender and eucalyptus can be so relaxing! Add some scented oils, Epsom salts or a bath bomb for some extra TLC.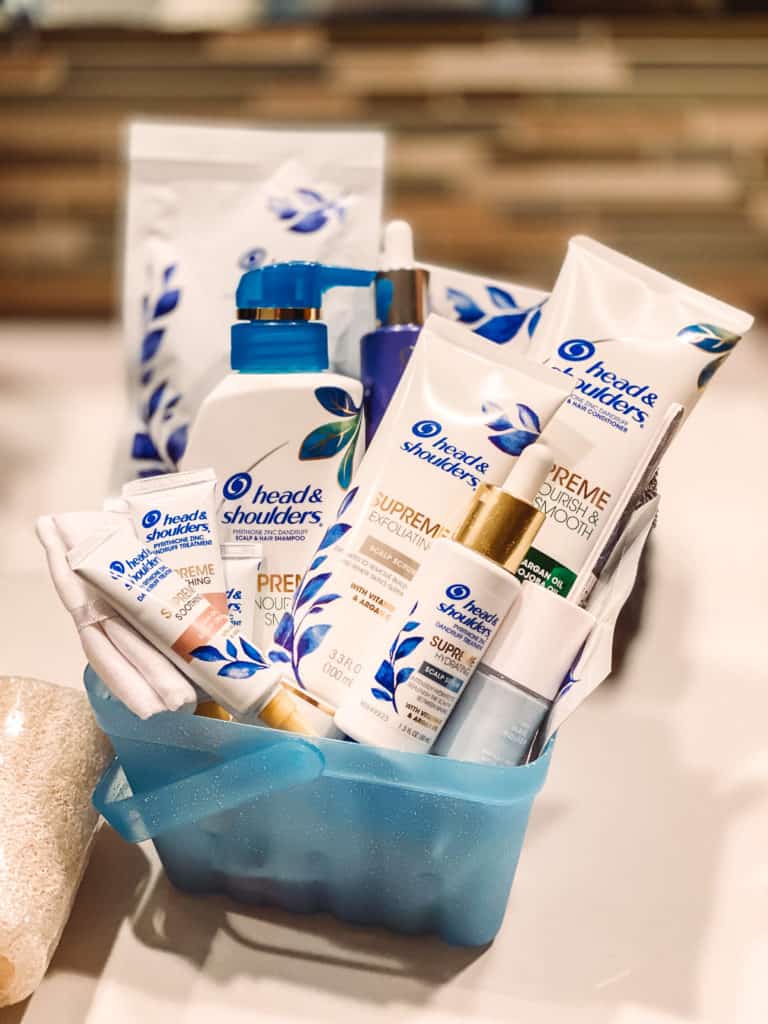 Show me how you create your own Supreme Sanctuary to pamper yourself — take a photo of it and tag @HeadandShouldersUSA and #SupremeBeauty on social media. You can also pick up the Supreme Collection online at Amazon!