3 Simple Tips To Make Healthy Eating Easier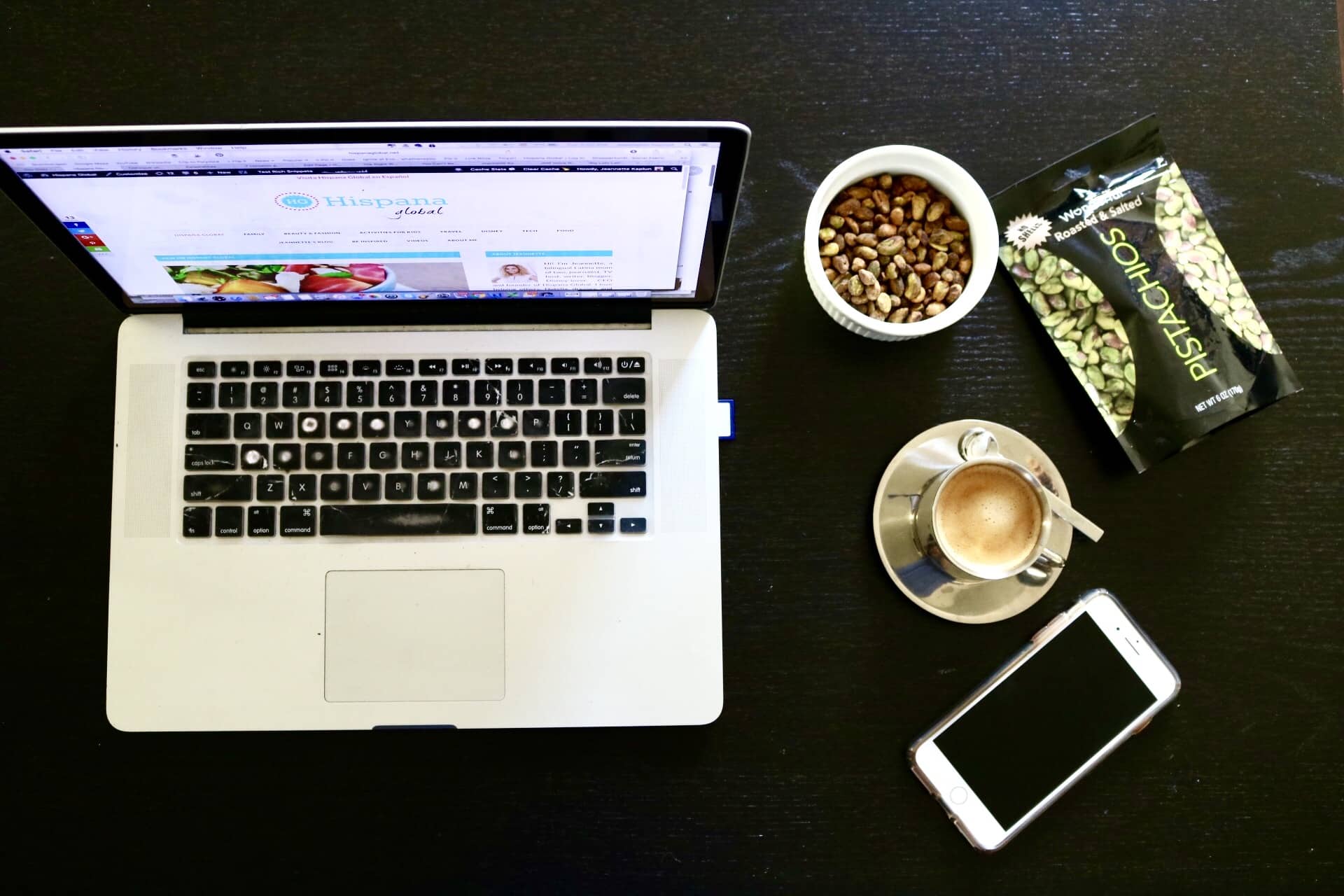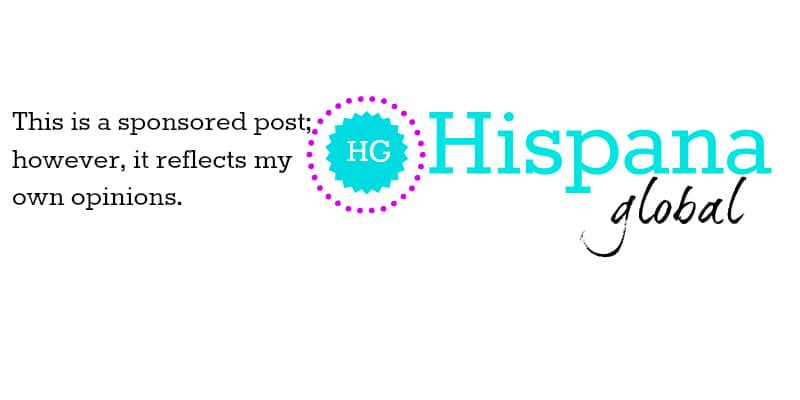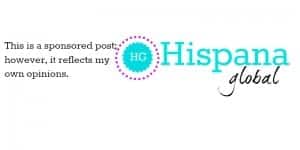 This is a sponsored conversation written by me on behalf of Wonderful Pistachios. The opinions and text are all mine.

Do you feel you are too busy to make smart and healthy eating choices? If you said yes, you're not alone, but we can change this. As part of my health goals for this year, I'm more mindful about what I eat. I've been doing more research on healthy snacks, fiber and the importance of not skipping meals. It's been eye-opening to say the least!
Recently I partnered up with Wonderful Pistachios because it's a snack that I love. Not only does it satisfy my cravings while providing fiber and protein but the no shells pouches are super convenient. I have them next to my computer so I remember to eat something between conference calls. There's a lightly salted variety that's my personal favorite.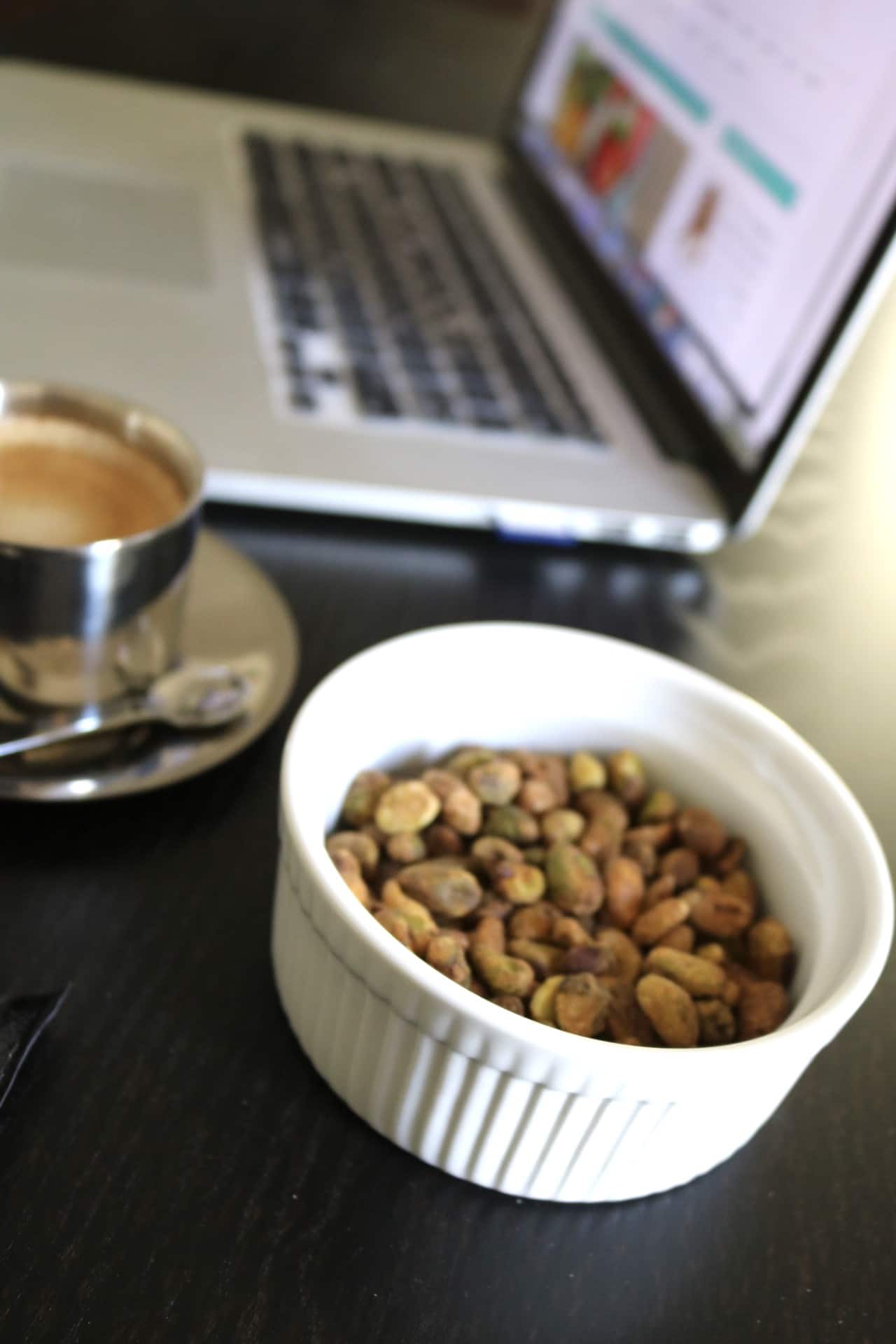 Other times, when I'm feeling a bit anxious, I prefer the traditional variety because you could call it a mindful nut. Because pistachios are in-shell, they may help to slow down consumption time. Also, there's something so satisfying about cracking each pistachio open! Cracking each shell may help you slow down.
3 Tips For Healthy Eating
During my healthy eating journey, these are the top 3 lessons I've learned:
1. Plan. I make a grocery shopping list each week that includes lean protein, fruits, veggies and healthy snacks. That way there is always a good choice at home or to have on hand for work whether you work at home or in an office setting.
2. Make it easy. Keep washed fruits and vegetables in sealed containers in the fridge's middle shelf, so you can grab and go. I also keep no shell pistachio pouches in my handbag, for easy snacking on the go. You can also toss them in your work drawer.
3. Set up reminders to snack. For me, it's too easy to get caught up with work and then realize I am starving when too many hours have passed without eating anything. I schedule breaks in my daily calendar every 2 hours and that's when I will either get a healthy snack or refill my water, tea or coffee cup. I know an alert might seem too much for many, but for me, it's been a game-changer. Now I'm not famished by 2pm and making healthy lunch choices is easier when my stomach isn't grumbling.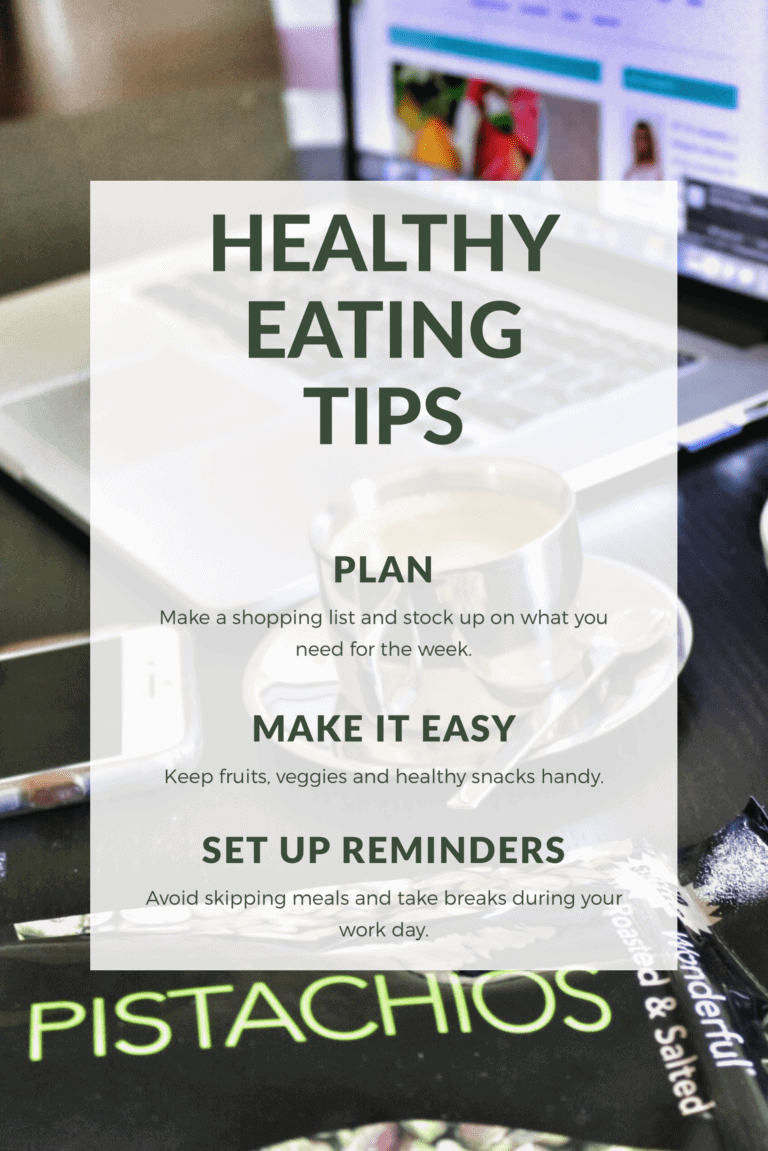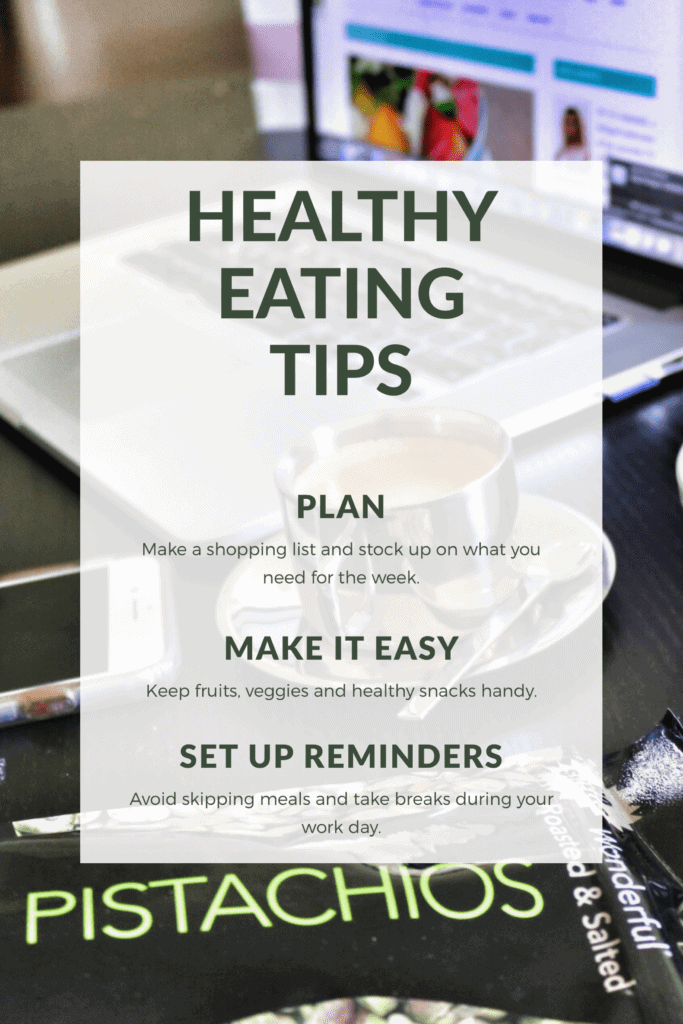 A giveaway for YOU
One lucky winner will win an office snacking refresh, complete with a curated space filled with nutritious and delicious snacks for a year for their entire office!
All you have to do is post a photo of your ideal healthy work snacks (bonus points for including Wonderful Pistachios) and include the hashtags #WorkSmartSnackSmart #WPGiveaway and tag @GetCrackin on Instagram. Complete terms and conditions here.
Also, take advantage of this special promo code: 20% off either 32oz Roasted Salted Wonderful Pistachios or 6oz shelled Wonderful Pistachios
Promo code: 20SNCKSMRT3
**Promo code valid while supplies last