Everything You Need To Know About What Vitamin C Does For Your Skin
Learn everything you need to know about what Vitamin C does for your skin get on the path to brighter and more even skin.  Not only does it help protect, even out and repair skin, but it is also a powerful aid in the production of collagen.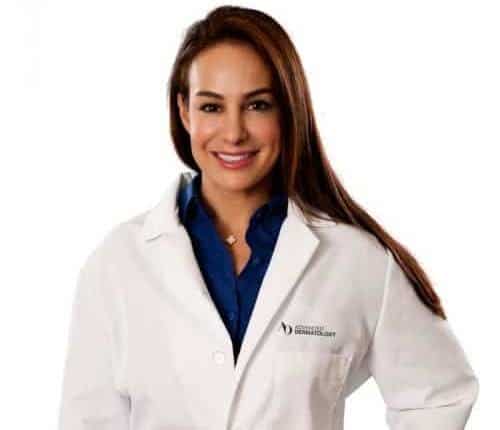 "Skin is damaged by oxygen free radicals that are formed when the skin comes in contact with sunlight, smoke, air pollution, poor diet, and other environmental aggressors. Antioxidants neutralize this oxidative stress. Vitamin C is a powerful antioxidant, providing photoprotection against environmental stress," explains Dr. Sherry Ingraham.

It's not just a matter of eating more kiwis, oranges, broccoli, and peppers. They are all great sources of this vitamin, but to supercharge your skincare routine, the best way is to apply products specially formulated for your skin. Experts say it even boosts your SPF's protection when you apply it before your sunscreen.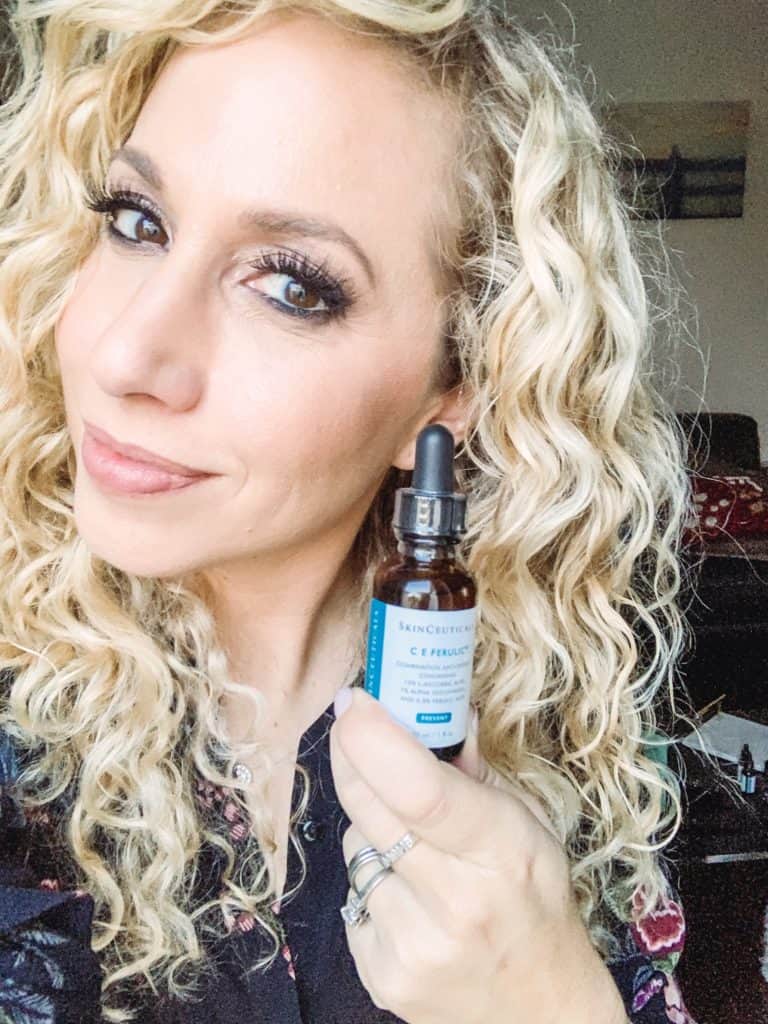 For many years, different dermatologists have recommended the Skinceuticals C E Ferulic serum to me. Just 4-5 drops of this powerful antioxidant help neutralize free radicals, build collagen and provide protection against environmental aging.  Whenever I am using it consistently, friends will notice how my skin looks more radiant, so I am a huge fan.
Everything You Need To Know About Using Vitamin C To Improve Your Skin
Since April 4 is National Vitamin C Day, it's a great moment to explain everything you need to know about using it to improve your skin.
How should you apply vitamin C? "Vitamin C products should be applied topically using a high-grade serum, like SkinCeuticals C E Ferulic, and used in combination with an SPF. Body control mechanisms limit the amount of orally ingested antioxidants that can get to the skin. For example, when formulated properly – as SkinCeuticals products are – vitamin C can be delivered to the skin at 40 times the levels achieved by oral ingestion," explains Dr. Ingraham.
And don't be fooled. For best results, read the labels carefully. "All vitamin C products aren't created equal," notes Dr. Ingraham. "First, look for L-Ascorbic Acid as the active ingredient, a highly potent form of pure vitamin C that is known for its superior antioxidant benefits. Second, look for serums where vitamin C is combined with other antioxidants, like vitamin E and ferulic acid. This combination makes all of the ingredients work synergistically, increasing their anti-aging effects. Third, look for vitamin C products with a pure concentration between 10-15%."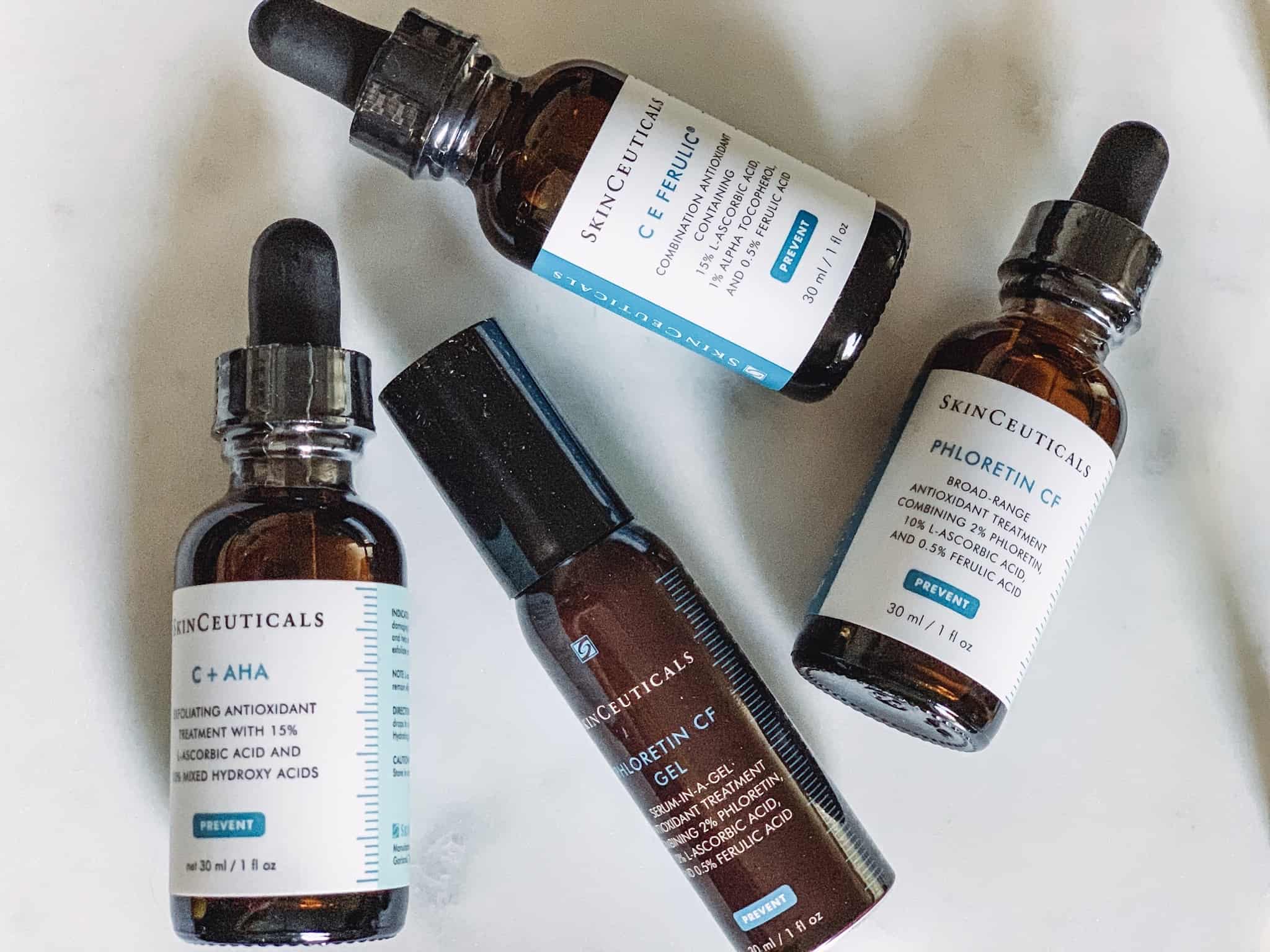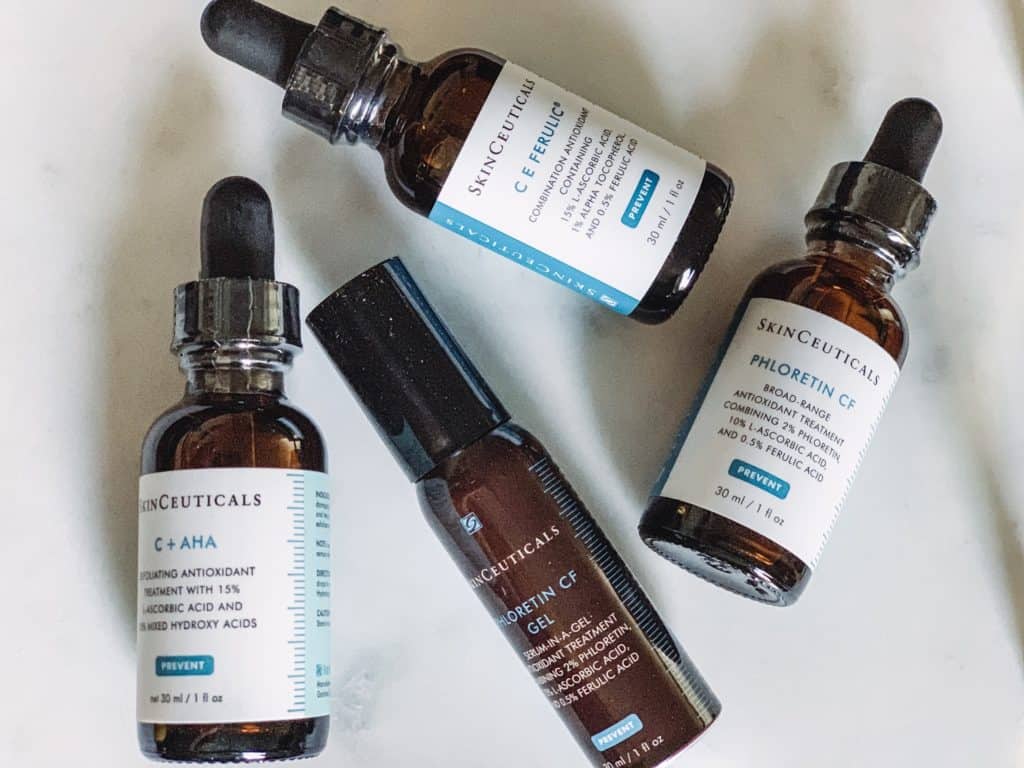 How should you store skincare products with vitamin C? Dr. Ingraham recommends storing them in a cool, dry place. Also, look for dark bottles "to prevent oxidation."
Other products to try to brighten up your skin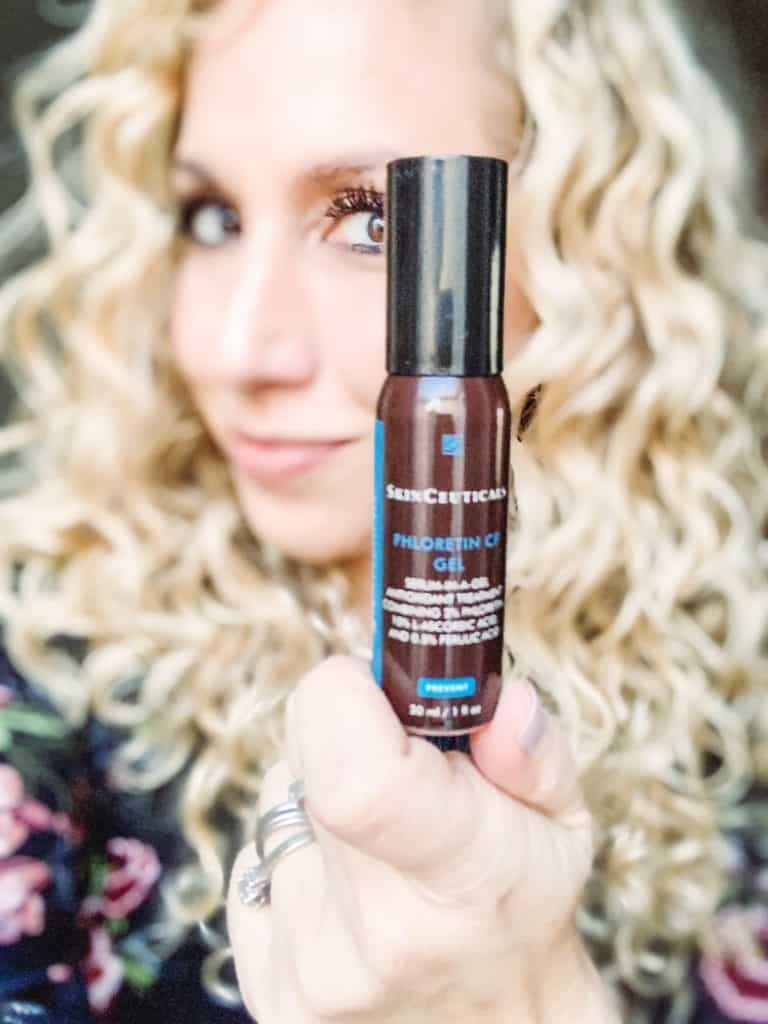 For combination and sensitive skins: SkinCeuticals Phloretin CF Gel. Formulated with an antioxidant trio of 2% phloretin, 10% vitamin C, 0.5% ferulic acid, Phloretin CF Gel accelerates cell turnover and stimulates collagen synthesis to boost skin's structure for a firmer, brighter complexion. Used daily, this preventive and corrective treatment provides broad-range photoprotection and conquers damage at every level of skin. Plus, it's perfect for those who prefer a gel texture.
For aging skin: SkinCeuticals C+ AHA. This two-in-one antioxidant treatment works to improve the appearance of aging skin, both inside and out. A 15% concentration of pure L-Ascorbic Acid provides anti-inflammatory properties and allows the serum to get below the surface and provide protection against damaging UVA/ UVB rays, prevent premature aging and stimulate collagen production. On the surface, hydroxy acids exfoliate to smooth the skin and create a more youthful appearance. C+AHA incorporates glycolic and lactic acid to slough off the rough outer layer of the skin, revealing newer, youthful skin under the surface.
For those who want lighter serums or have sensitive skin: SkinCeuticals Serum 10 AOX+. It neutralizes free radicals, defends against environmental damage, and helps prevent signs of premature aging. This lightweight, fast-absorbing serum combines ferulic acid with 10% pure vitamin C to enhance antioxidant performance. Use once daily applying 4-5 drops of Serum 10 to face, neck and chest to repair photodamaged skin, hyperpigmentation, Erythema, and acne, and prevent further UV damage.
Many other brands have also launched products with different concentrations of vitamin C. For best results, read labels carefully and follow Dr. Ingraham's recommendations.