How to Make Jack Skellington Cupcakes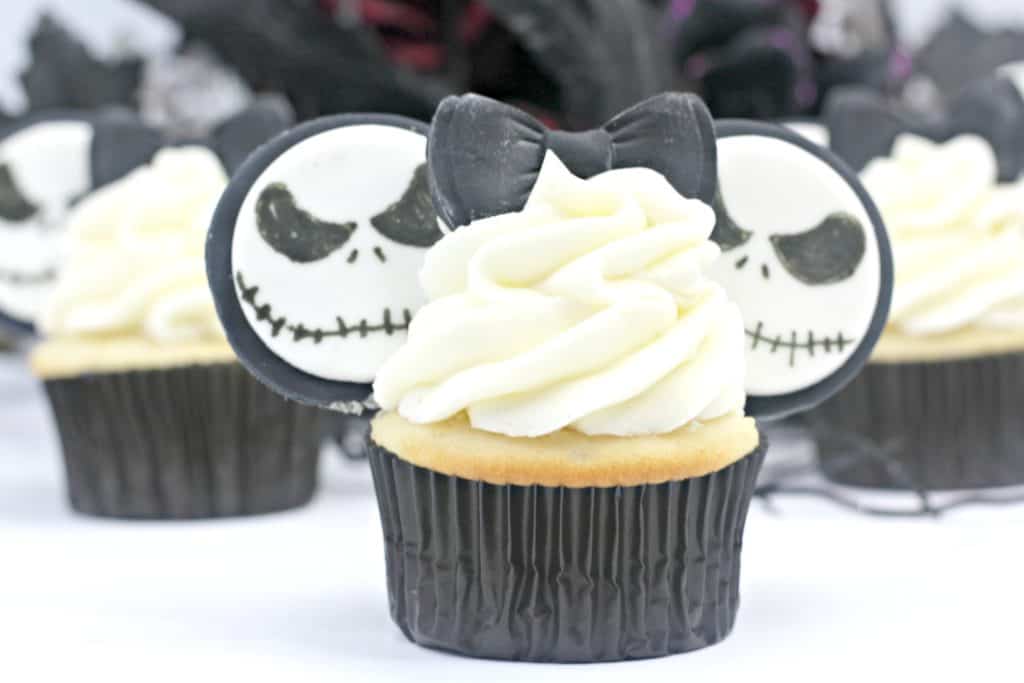 The Nightmare Before Christmas
let us know Jack Skellington is the patron spirit of Halloween, so it's only appropriate to celebrate this holiday with cupcakes that honor him. Regardless of whether you're a fan of Tim Burton's film, kids (and grown ups!) will love this unique treat, which also provides the perfect decor for any
Halloween
tablescape.
How to make Jack Skellington cupcakes step by step
Fondant Ears recipe
Ingredients:
2 container of black fondant
1 container of white fondant
1 4 inch round fondant cutter
1 2 inch round fondant cutter
1 black edible marker
1 small cutting board
1 fondant roller
1 C powder sugar
1 cookie sheet
1 wilton bow fondant mold
Sprinkle powder sugar onto cutting board and spread around.
Remove black fondant from container and place onto cutting board
Coat fondant with powder sugar and roll out onto the cutting board into a flat 1/2 inch dish.
Using the 4 inch round cutter, cut out 24 circles
Place cut circles onto the cookie sheet
Repeat the steps with the white fondant and 2 inch round cutter
Fill a small cup up with water
Place a black circle onto the cutting board
Using the edible marker, draw on jacks face onto the white circle
Dip your finger into the water and rub it on the back of a white circle
Place the white circle in the middle of the black circle
Allow the water to dry for 10 minutes
Using remaining black fondant, make 12 bows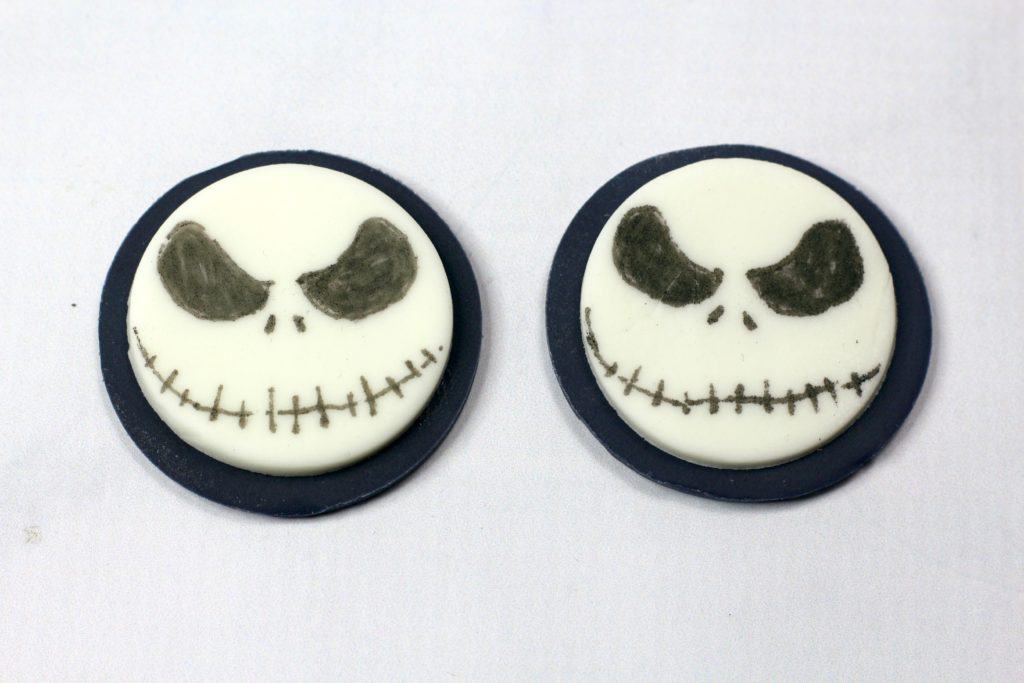 Vanilla cupcakes recipe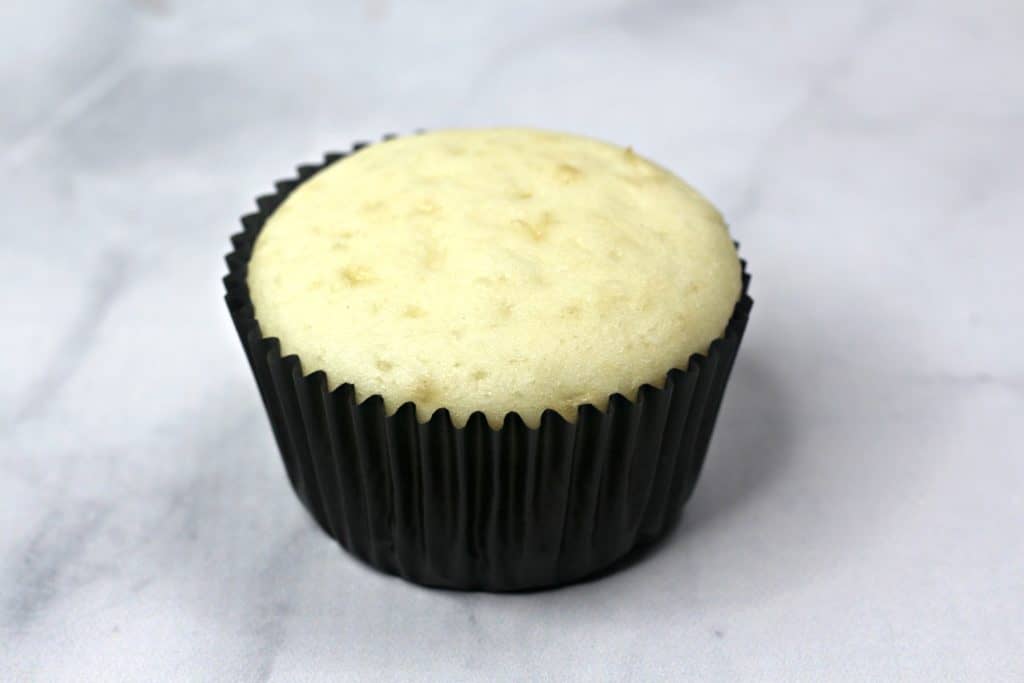 Makes 12 Cupcakes
1 box of french vanilla cake mix cake mix
3 large eggs room temp
1/2 C of softened unsalted sweet cream butter
1 C whole milk
1 TBSP pure vanilla extract
white cupcake liners
cupcake pan
Preheat oven to 350
Line muffin pan with the white cupcake liners
In a medium bowl, add the cake mix, butter, milk, and vanilla extract and stir until combined
Fill the cupcake liners 3/4 way full
Bake in the oven for about 18-20 minutes.
Pull out the cupcakes and allow to cool before frosting.
Vanilla frosting recipe
Ingredients:
2 C unsalted sweet cream butter, softened
5 C powdered sugar
2 tsp vanilla
6-10 TBSP heavy whipping cream
1 large piping bag with large star tip
Using a stand mixer, combine all ingredients and mix on medium speed.
Mix until you see stiffed peaks in your frosting.
Scoop frosting into the piping bag
Frost cooled cupcakes
Place the black bow in the middle of the frosting
Place one "ear" on either side of the bow.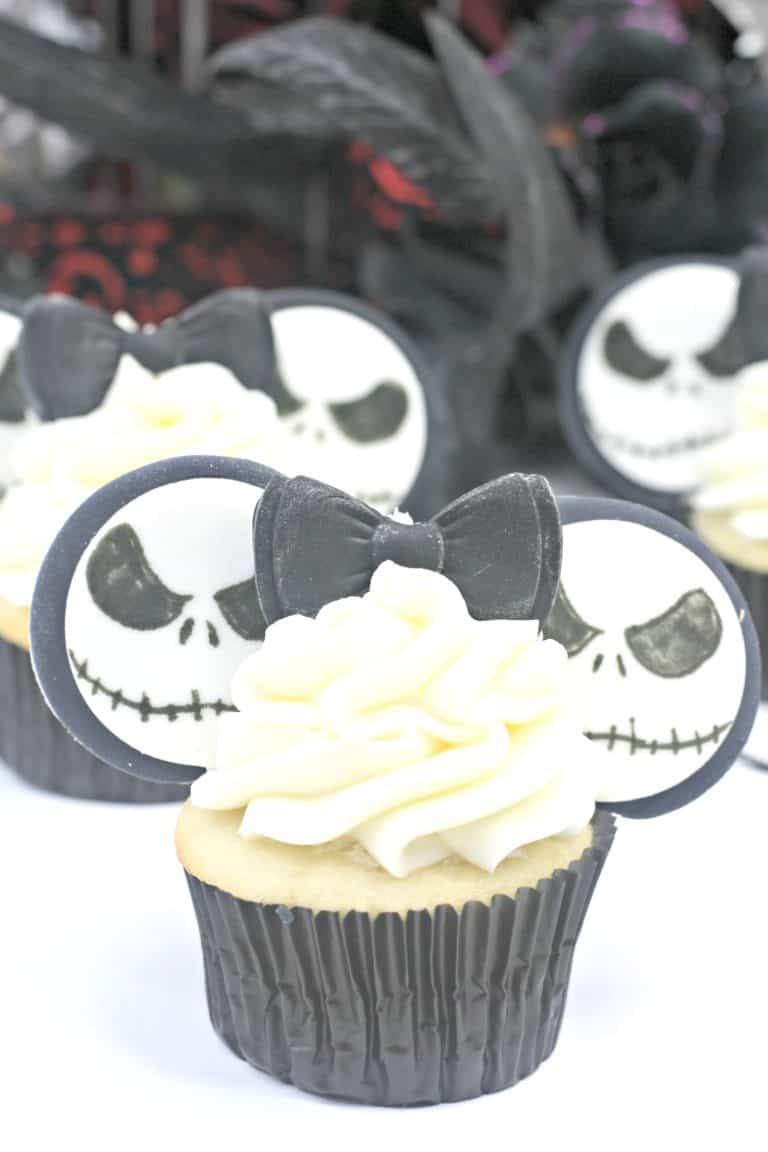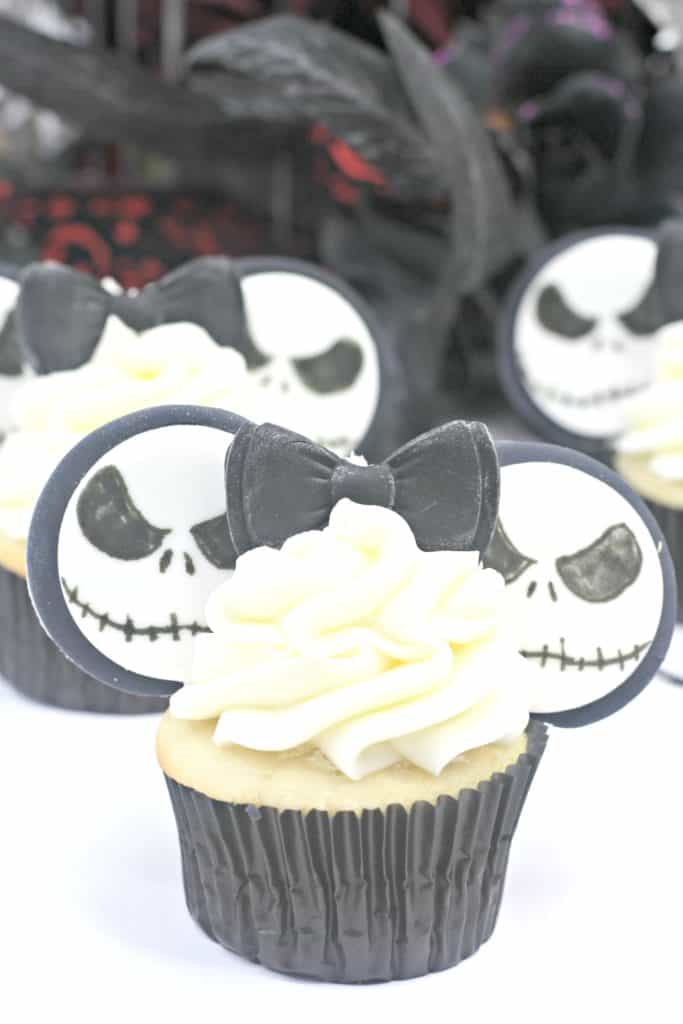 Enjoy a
spooktacular Halloween
and remember to share with us your pictures if you make these Jack Skellington cupcakes.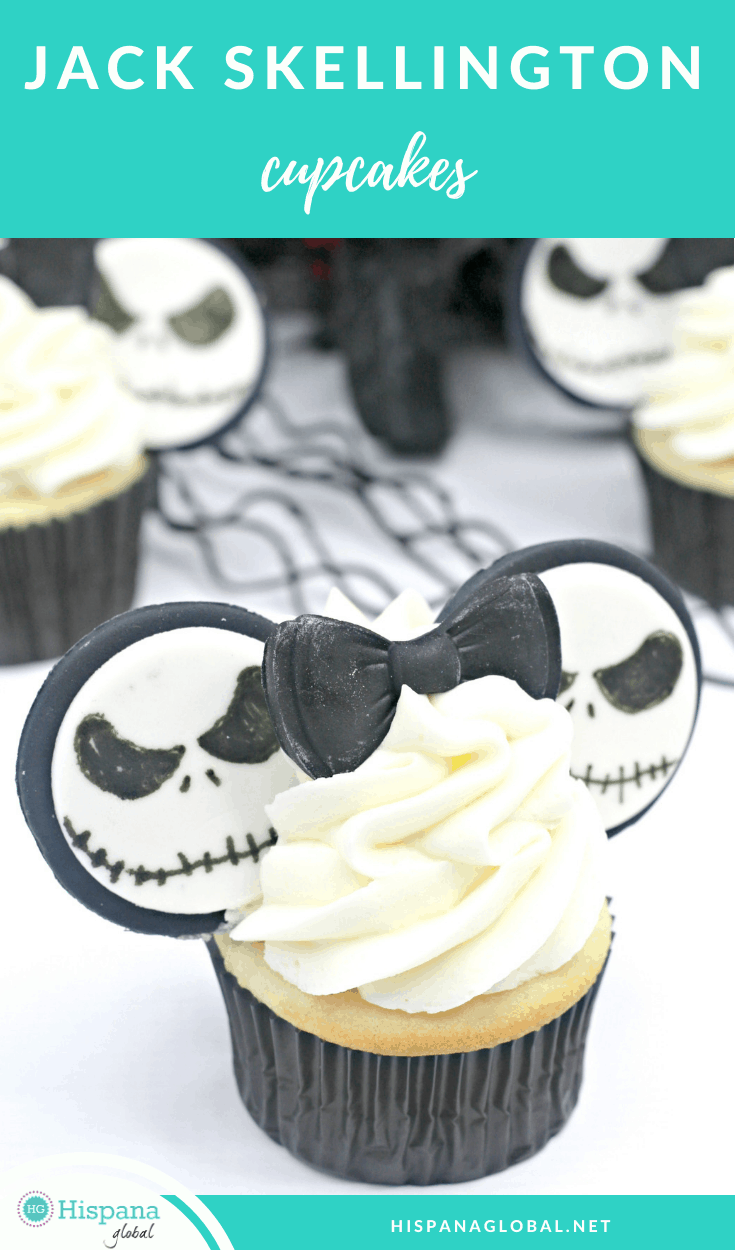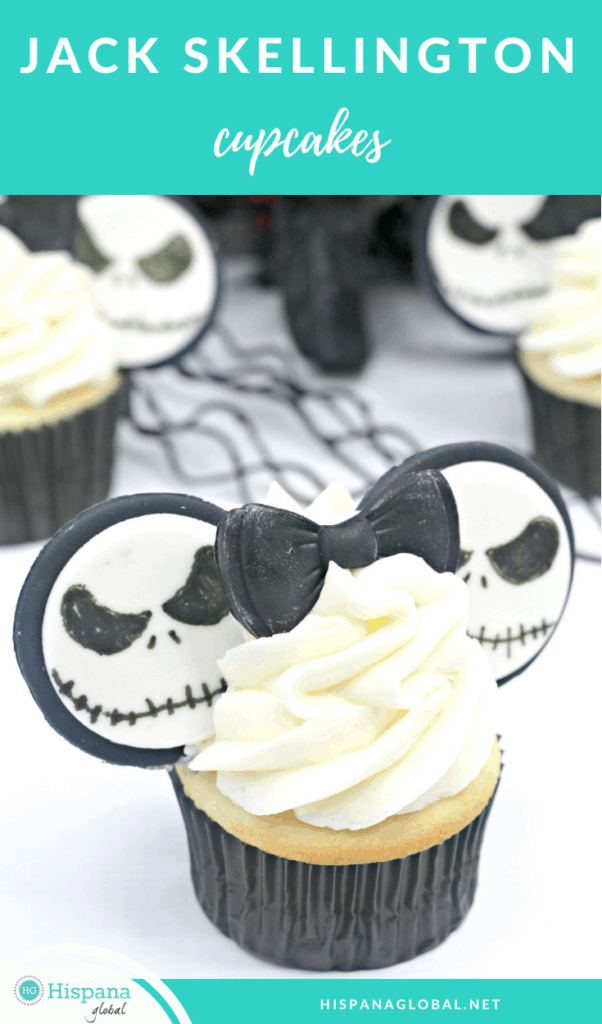 More Halloween ideas