Traditional Christmas Panettone Recipe
When I was growing up, seeing panettone or traditional Christmas bread marked the official beginning of the holiday season.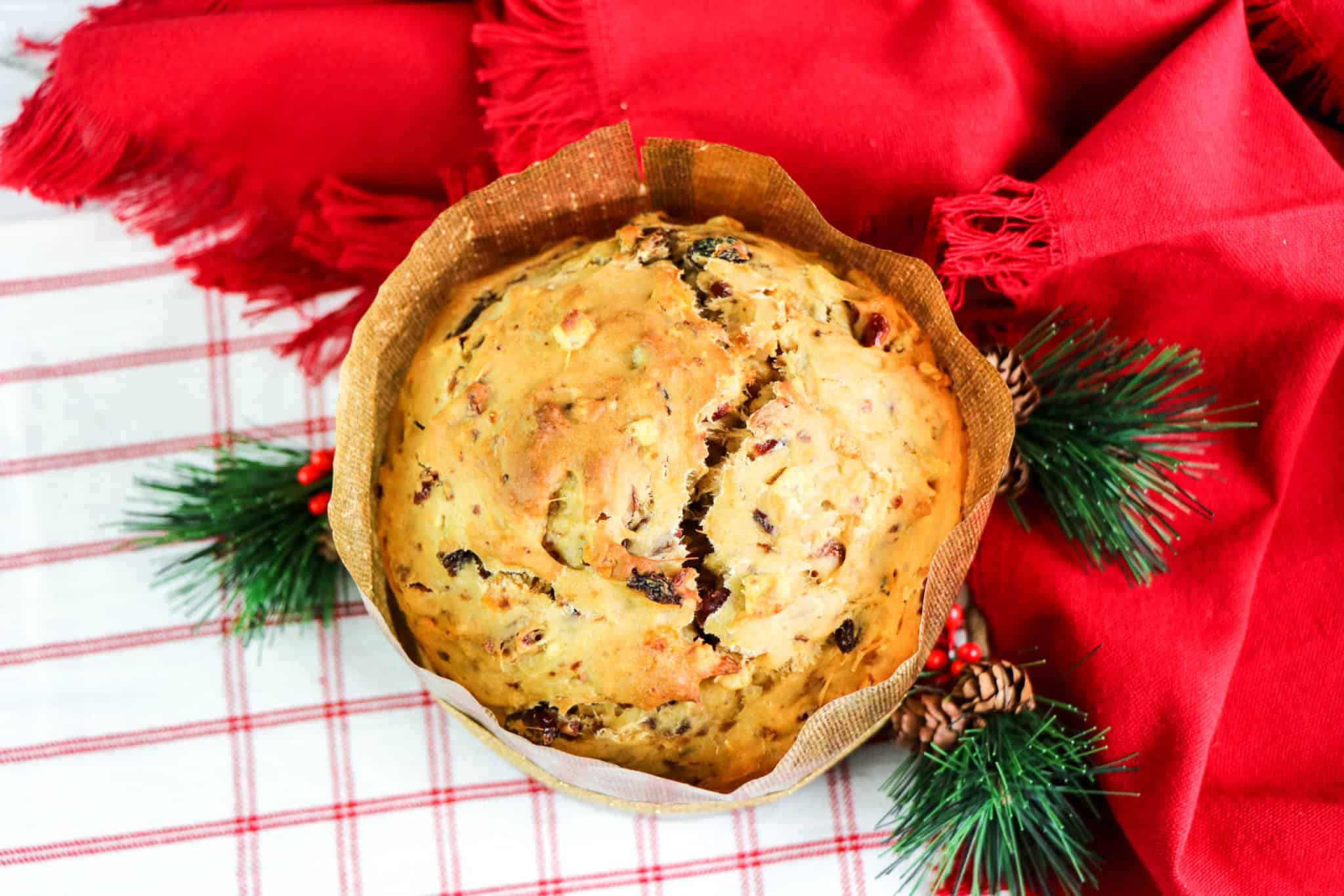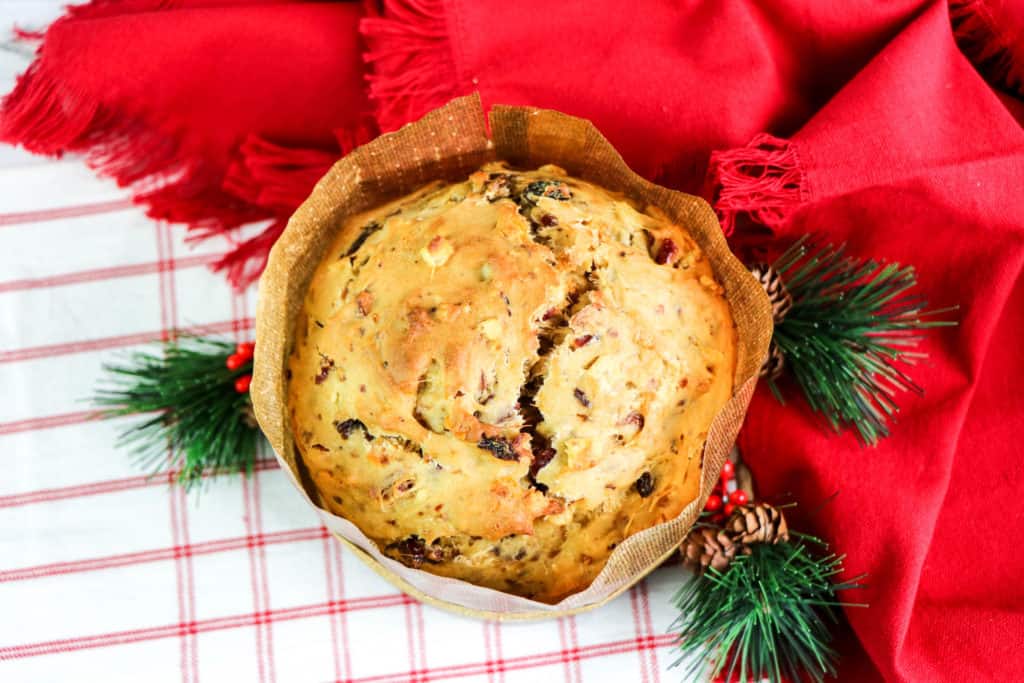 Not only is it a delicious treat, but it's also a traditional homemade gift, especially among families in South America. You can make this fruity Christmas bread at home and wrap it to spread some holiday cheer.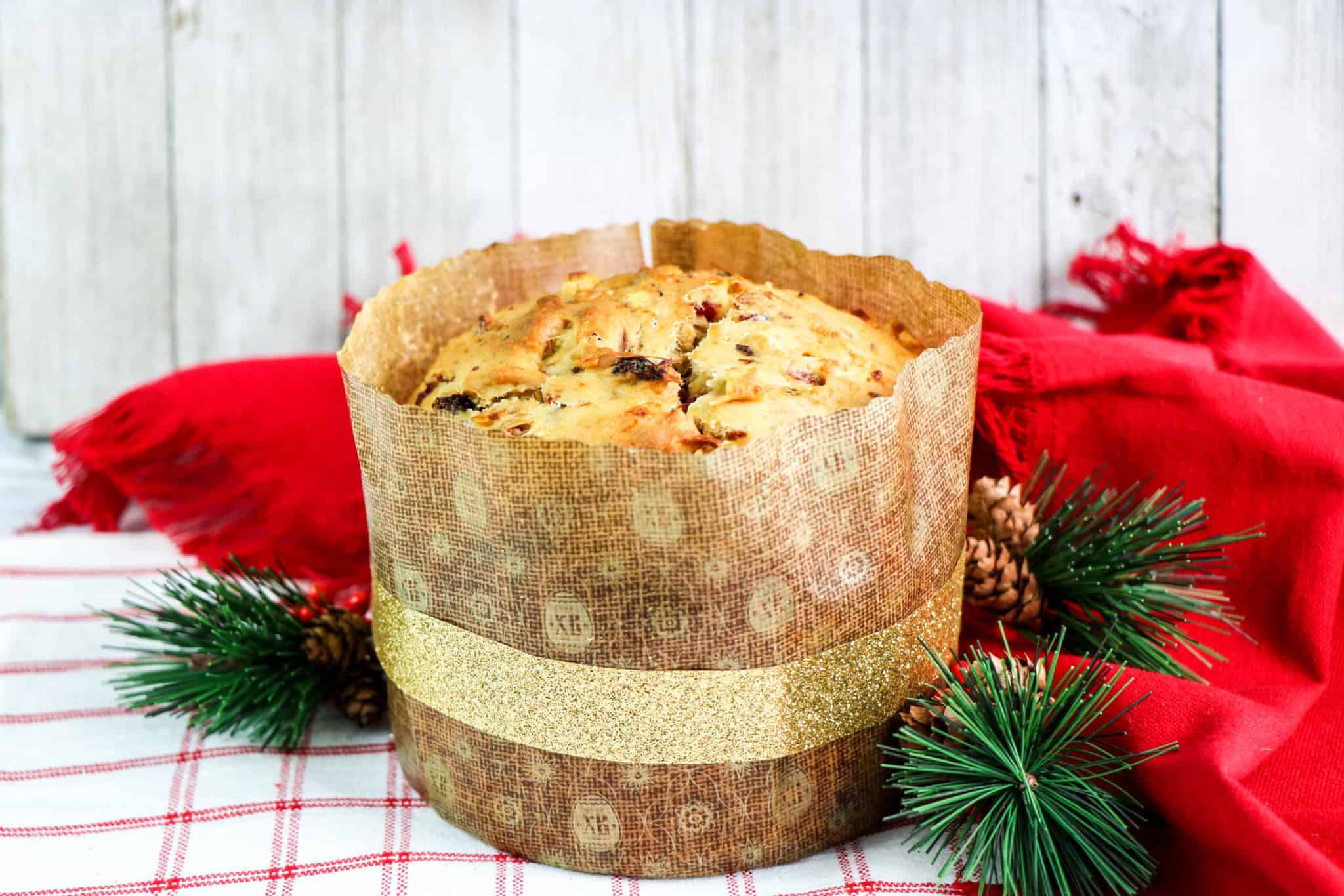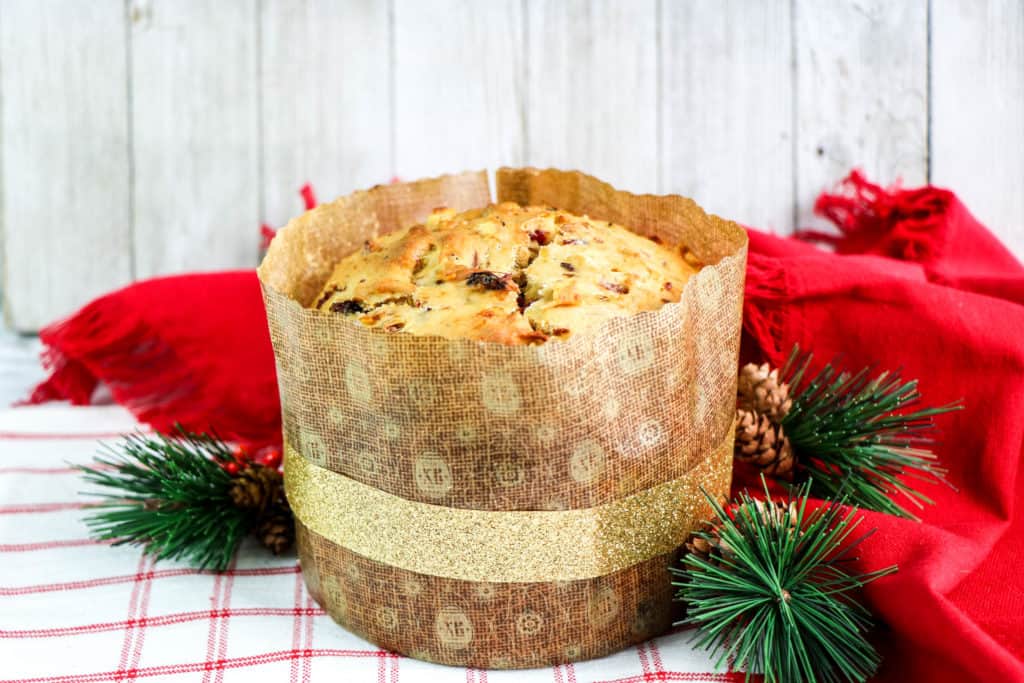 Traditional Christmas Panettone recipe
Ingredients
Starter
¾ cup all purpose flour

1/16 teaspoon instant yeast

⅓ cup cool water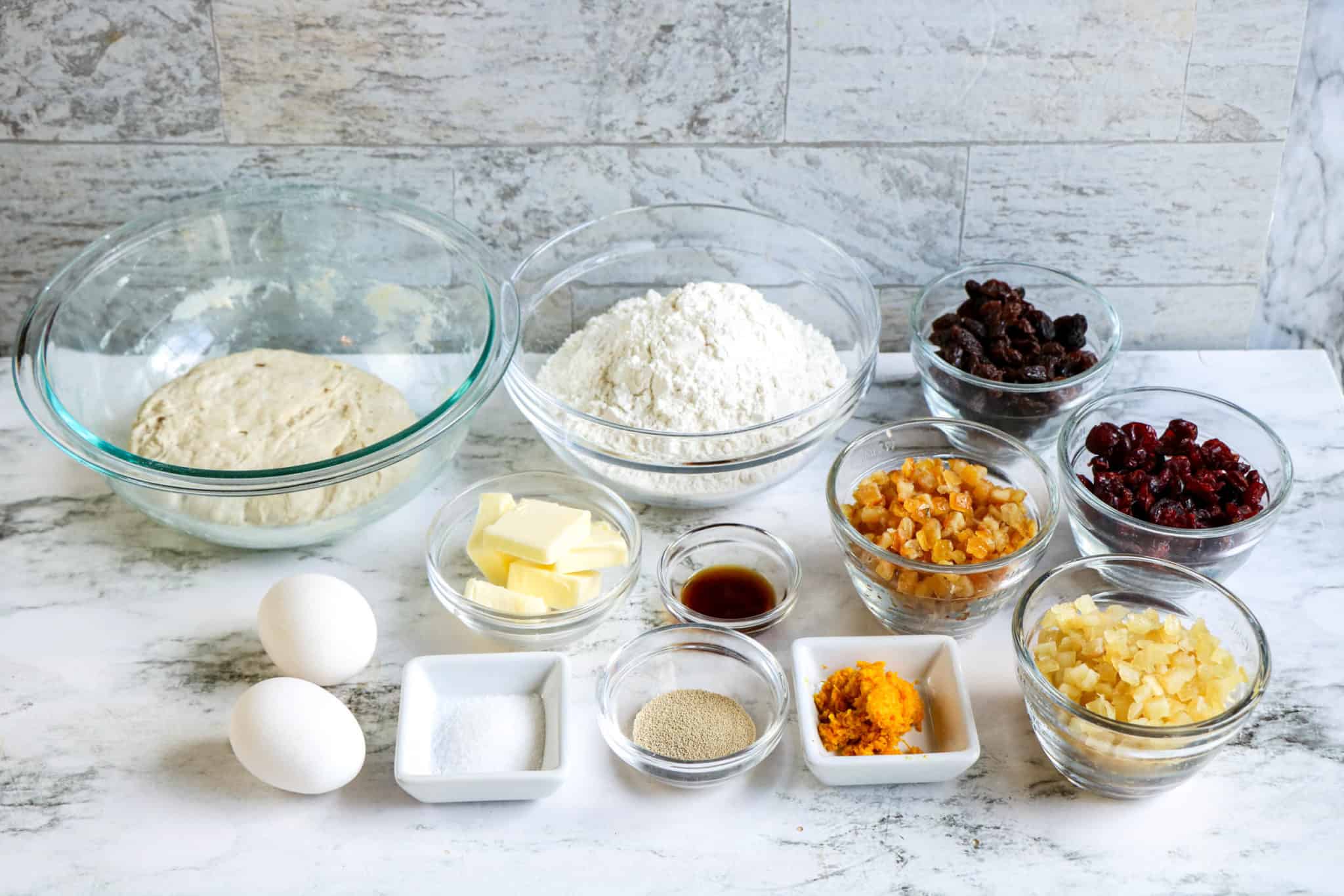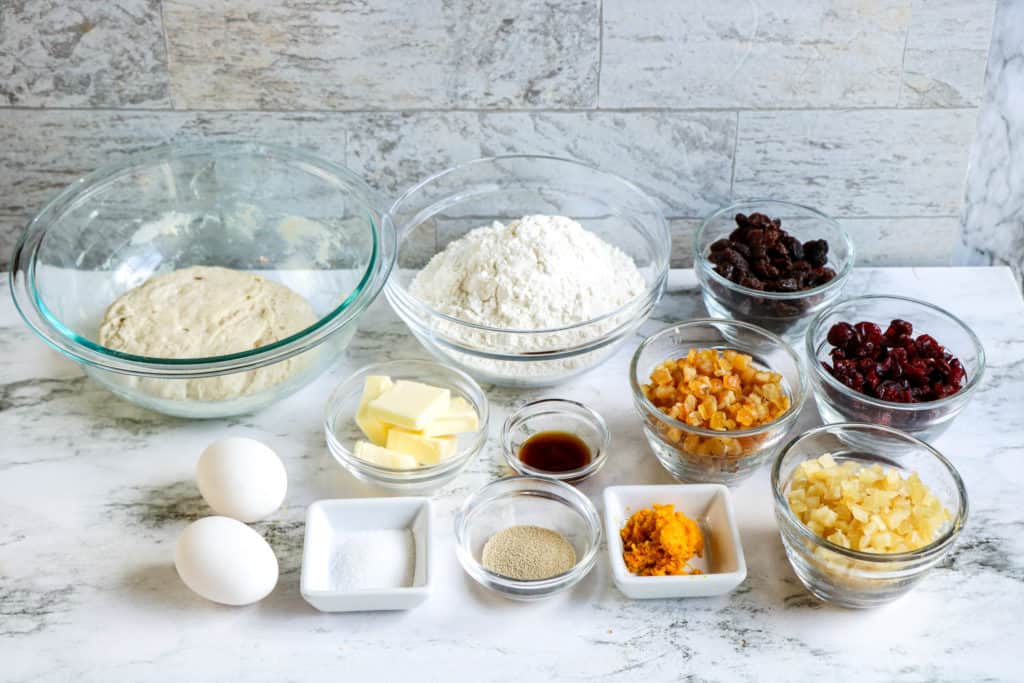 Dough
All of the starter

2 ¼ cups all purpose flour

¼ cup lukewarm water (110 degrees)

2 large eggs

4 tablespoons butter, softened

1 teaspoon vanilla extract

1 tablespoon instant yeast

1 ¼ teaspoons salt

⅓ cup sugar

½ cup raisins

½ cup diced candied lemon

½ cup dried cranberries

½ cup diced candied oranges

2 tablespoons grated orange zest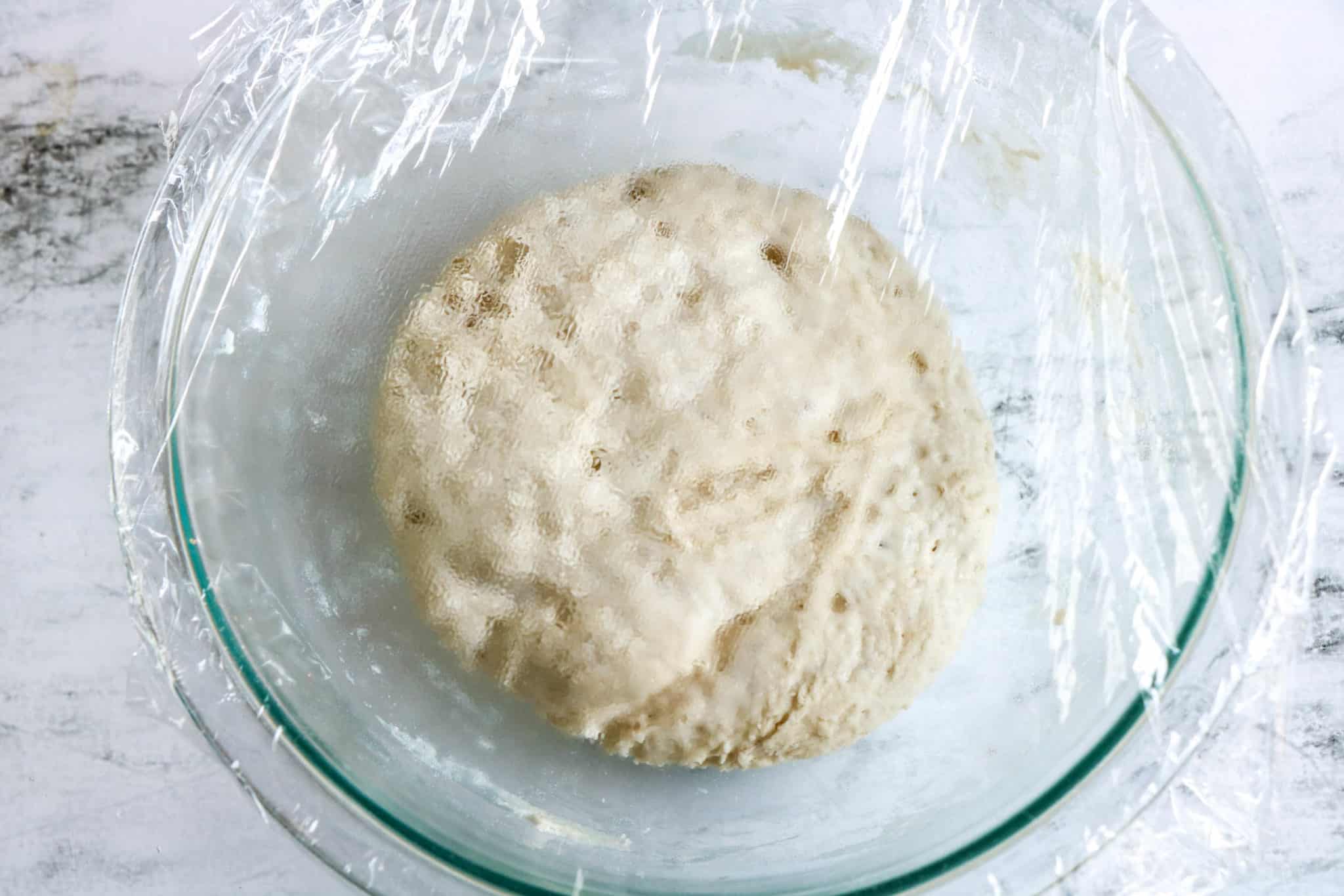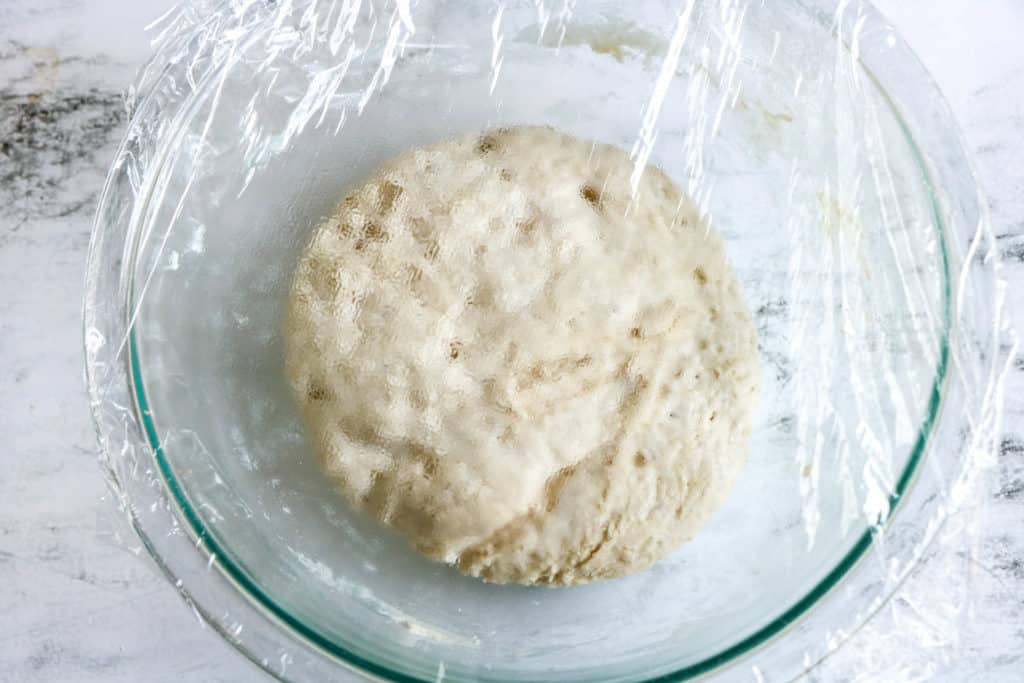 Instructions
To make the starter:
Combine the starter ingredients in a medium-size bowl.

Cover and allow to rest on the counter overnight (8 to 10 hours.)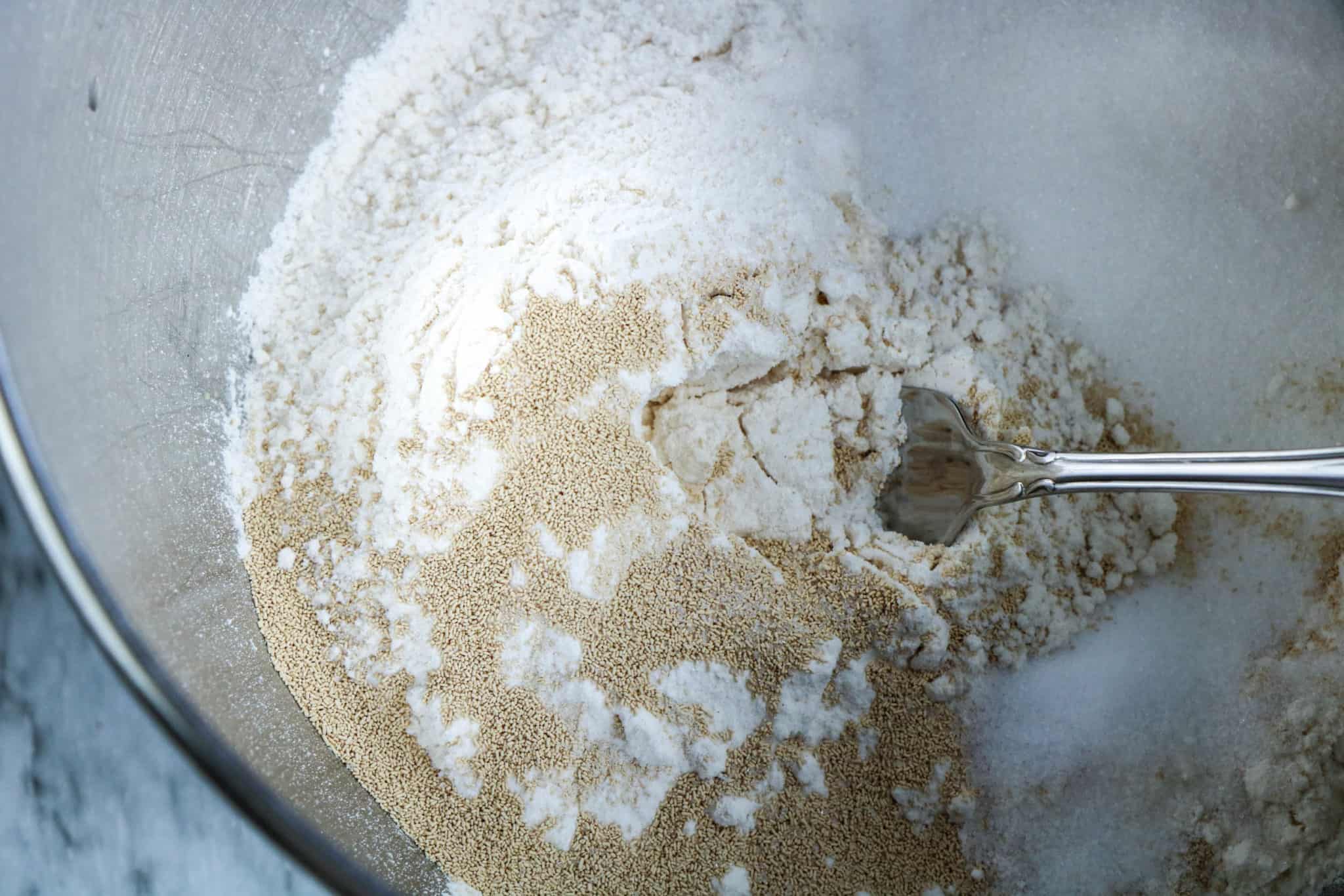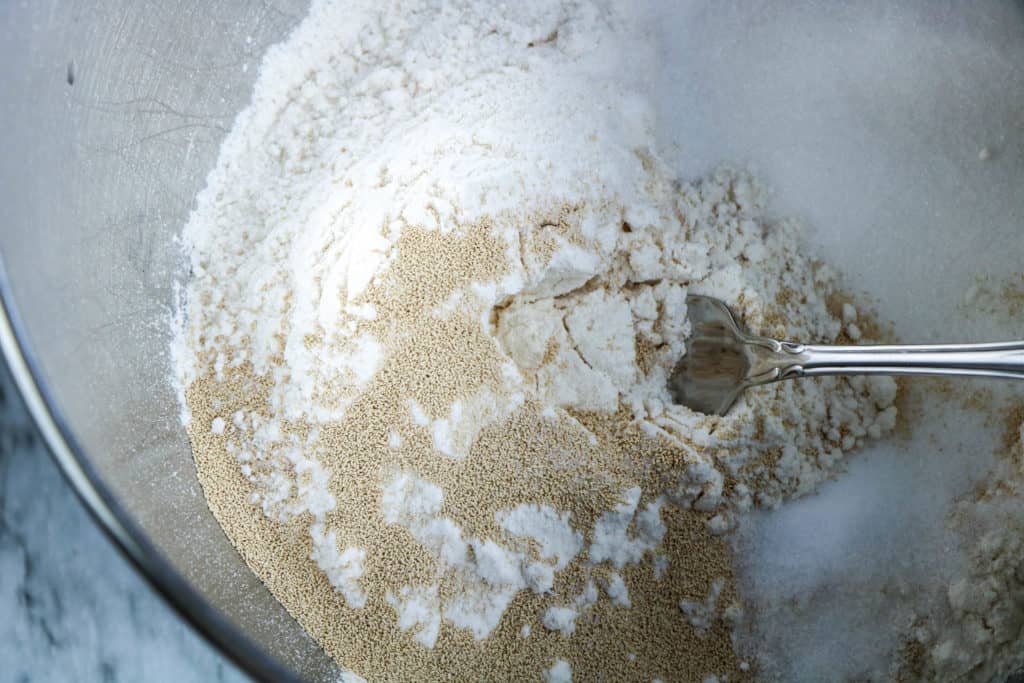 To make the dough:
Dissolve the yeast in the warm water.

Combine all of the ingredients, except the fruits and zest. Mix together by hand or with a dough hook on a stand mixer until you have a soft, smooth dough.

Cover the dough and allow to rise until it is puffy, about 1 to 1 ½ hours.

Prepare a panettone bread mold with nonstick cooking spray.

Gently deflate the dough. Then, knead in the fruits and zest by hand or with a dough hook on a stand mixer.

Shape the dough into a ball. Place into the prepared panettone mold. Cover and allow the dough to rise until it has just crested over the rim of the baking mold, about 1 hour.

Preheat the oven to 400 degrees F. Bake the bread for 10 minutes. Reduce the temperature to 375 degrees and bake for an additional 10 minutes. Finally, reduce the oven to 350 degrees and finish baking for 25 to 30 minutes. If you notice the crust beginning to brown, tent tin foil over the loaf. When done, the internal temperature would be 190 degrees.

Cool the loaf completely before storing in an airtight container for up to one week or in the freezer for up to 6 months.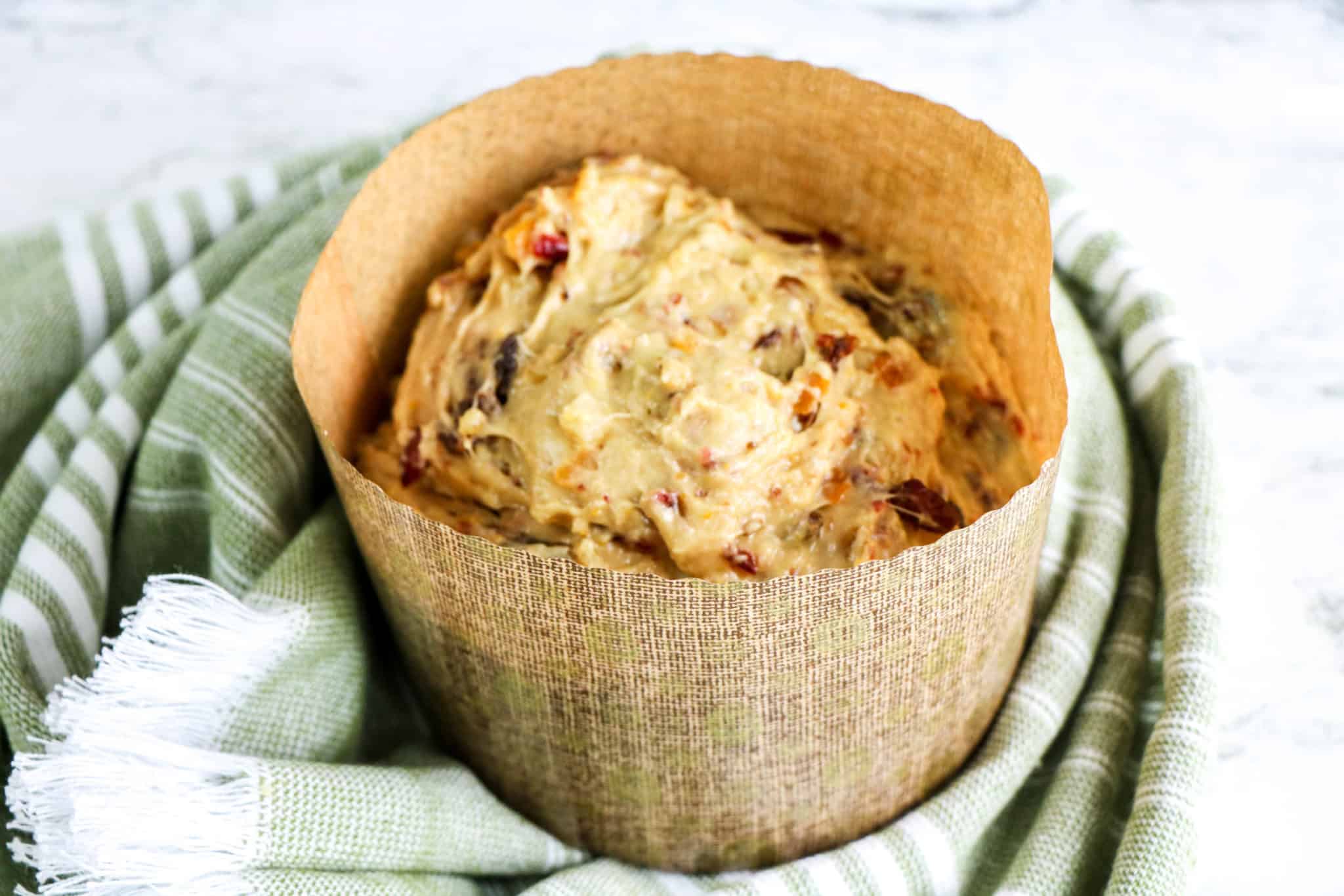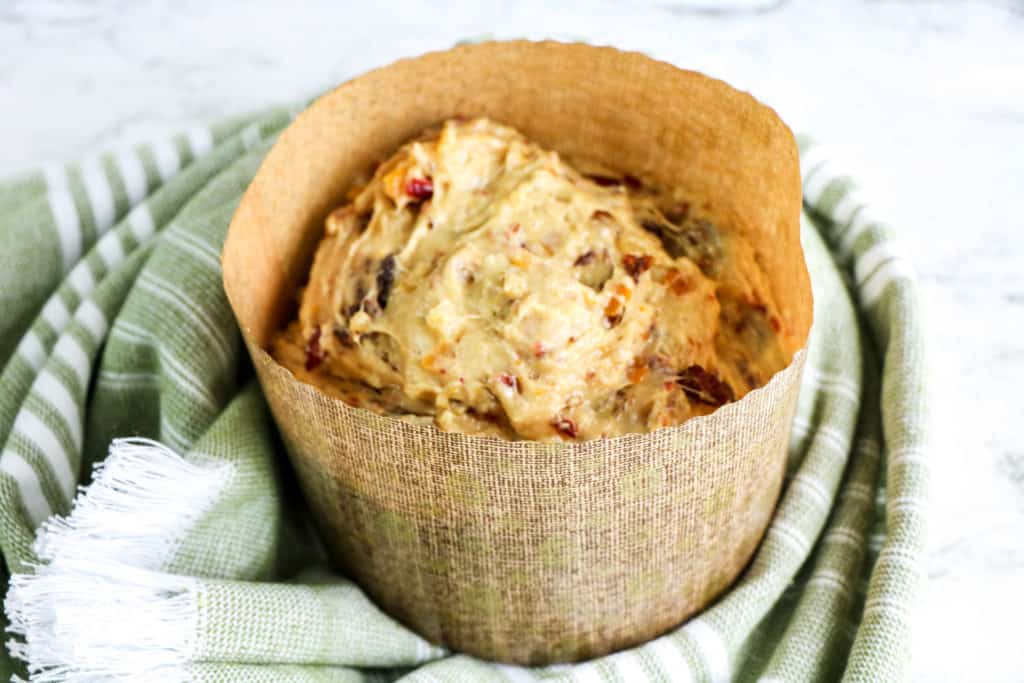 Mixing the dough with a bread machine:
Place the water, eggs, vanilla and orange zest into the bread machine. Next, add the sugar, salt, and flour. Dot the butter around the flour. Make an indentation into the flour and add the yeast.

Start the bread machine using the "dough" setting.

Before the final kneading cycle, add the remaining ingredients to the dough and allow the kneading cycle to finish.

Remove the dough and place in a prepared panettone baking mold.

Allow to rise and bake as previously directed.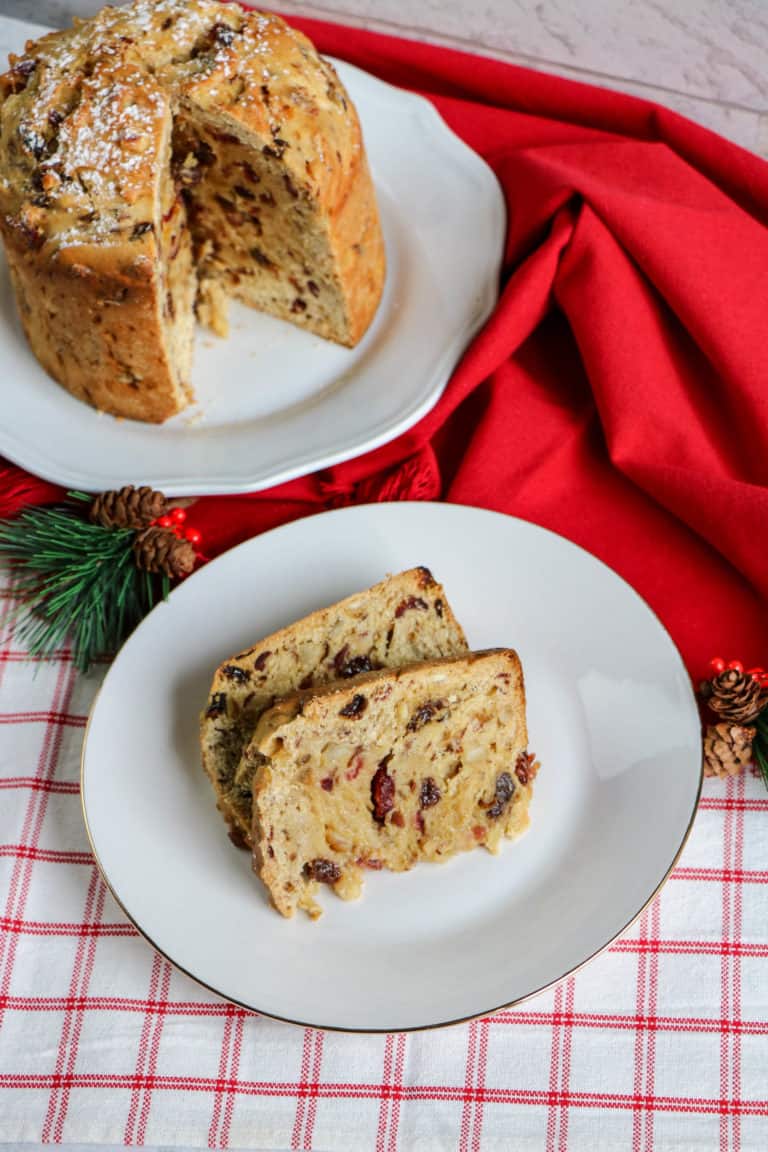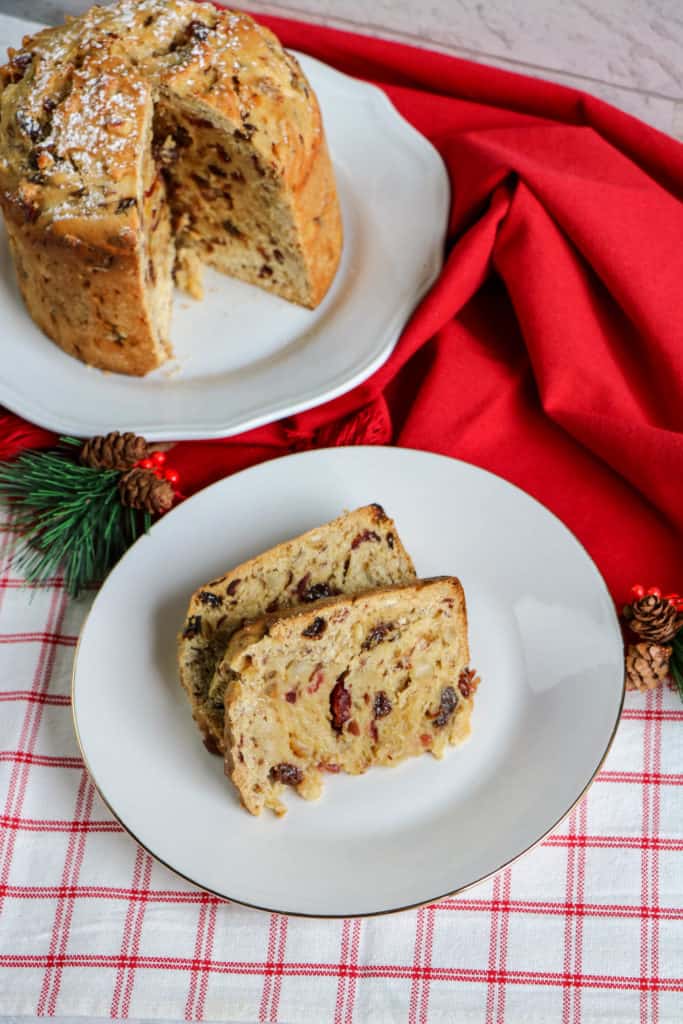 Let me know if you bake this panettone and how it turned out!
More Christmas ideas, tips, and crafts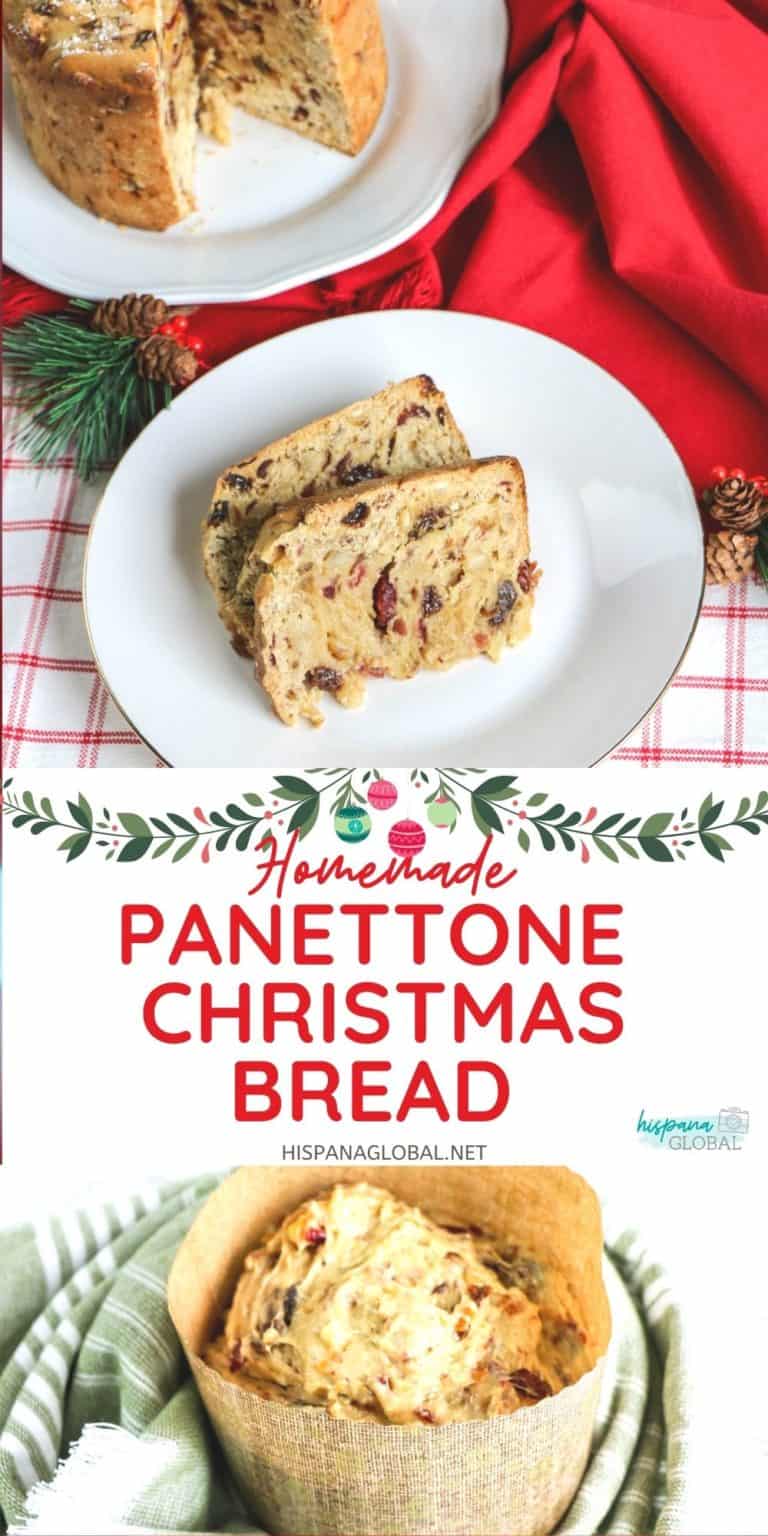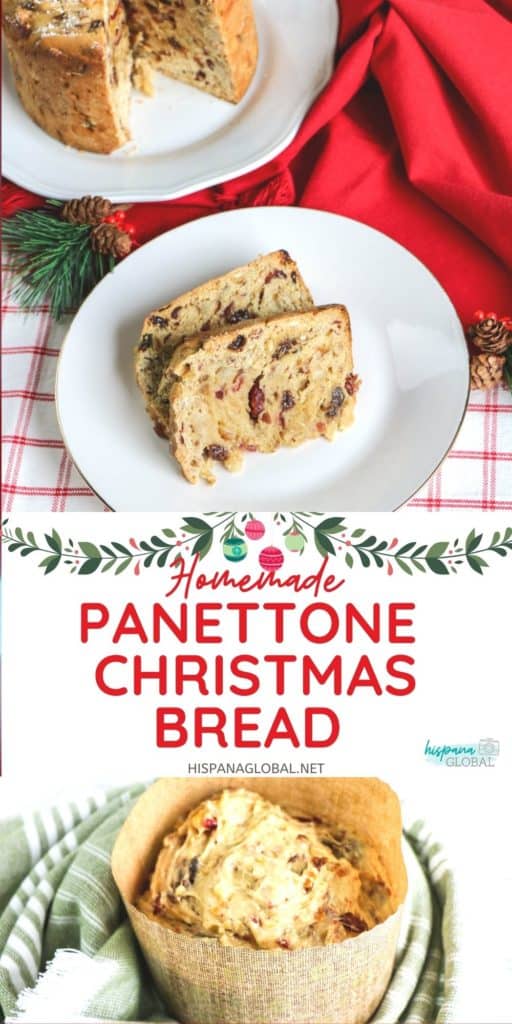 En español: Espectacular receta de pan de pascua o panettone tradicional de Navidad