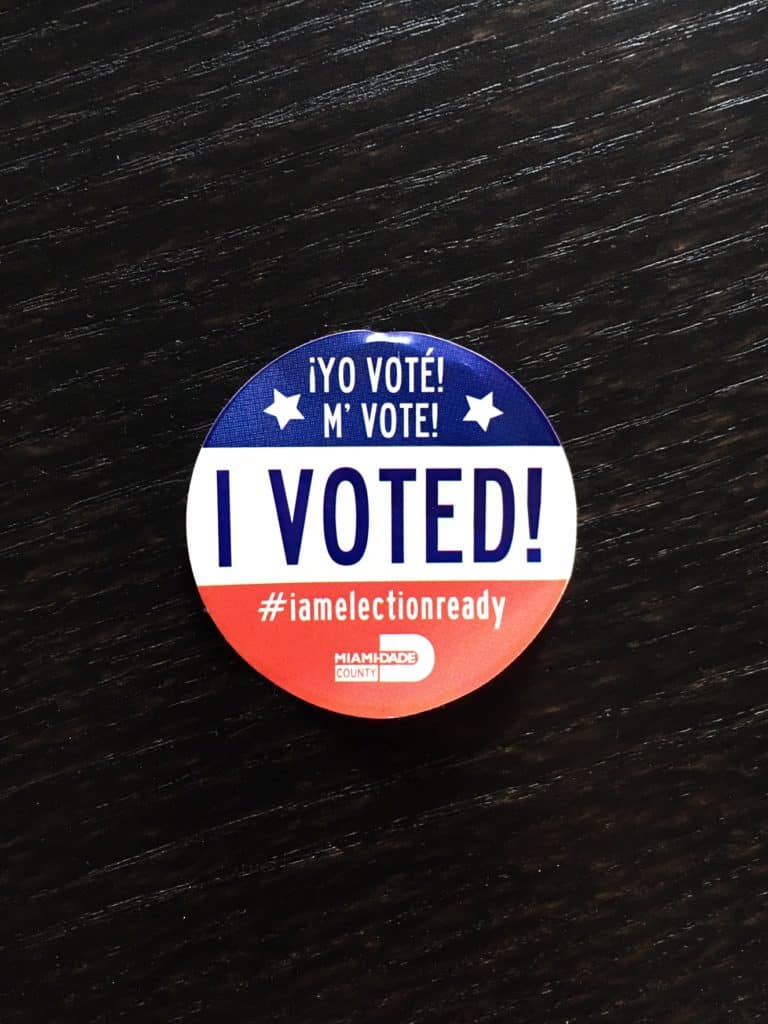 The most polarizing election in US history has come to a dramatic end. That is the only good news, because the level of aggressiveness and division we've experienced in recent months reached an all-time high as the candidates tried to make their case.
Now the day after the presidential election brings more questions than answers. How can we heal a country that is clearly divided? How can we alleviate the very real (and justified) fears of so many minorities who feel more unprotected than ever? How can you build bridges with those who seek isolation behind walls?
I have said over and over again that however imperfect democracy may be, the results must be upheld and respected. Yes, I will continue working to defend the values I believe in. I want to find ways to better protect the rights of those who feel they can be persecuted because they are different. I want to show my children that even if you belong to a minority, you don't have to merely stand by and watch things unfold. Most importantly, I want them to know I don't believe in fleeing from a situation you dislike, like the results from the election.
I would lie if I said I was not afraid. After posting a video on YouTube of a pro-Hillary concert I attended, I had firsthand experience of how vicious people can be.  I had to block comments and people on social media. My site was attacked and I am still trying to recover. I am scared of what can happen to my same-sex friends who are parents. I'm afraid that my friends with cancer will be left without medical coverage. I am afraid to see how those who have racist, xenophobic and anti-Semitic views feel empowered and justified. If you think I exaggerate, read the tweets addressed to the editor of The Atlantic, Peter Beinart. I am afraid because intolerance and divisiveness have led to truly tragic moments in the history of humankind. Yet I will not let fear overcome me.
What do we do now if we don't feel that the president-elect reflects our values or our position on issues such as immigration, arms control, gender equality or foreign policy? You're allowed to grieve. If you need to cry, do it. Channel your frustration, anger, grief and impotence in a constructive manner if you can.
However, we need to respect the democratic system no matter how saddened we might be by the outcome. I'm used to being part of a minority, and it has never stopped me from trying to build bridges or prevented me from overcoming darkness. No, I will not stop working for tolerance, respect, and equality. I will not let fear paralyze me, even if it has discouraged me.
The biggest challenge is to lead by example and to give my children peace of mind. Instead of feeding the vicious cycle of aggression, we must try to find a way to heal and reconcile. I already told my kids that we aren't going anywhere. We were born here and this is our country. We will continue to work for a better, kinder USA.  I sincerely hope that this new stage will exceed my expectations. I don't want the president to fail because I just want our nation to be better.
This might not be my president because I did not vote for him, but that doesn't mean that I will stop working to improve our country.
En español: El día después