Our creamy chicken enchilada recipe is so easy to make! You can make them with any cooked chicken, and even save more time if you use rotisserie chicken. Just make sure to pull it apart or shred it. The creaminess comes from a homemade bechamel sauce that we will show you how to make with some taco seasoning and chipotle peppers.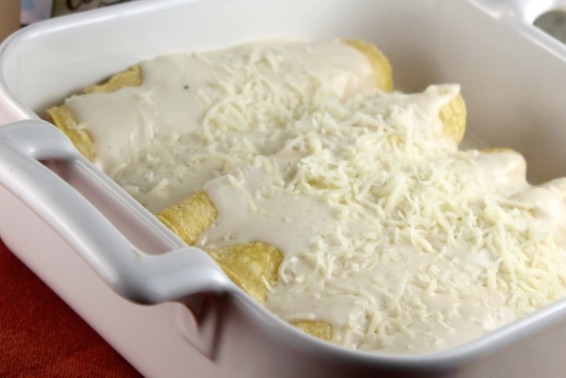 We used yellow corn tortillas that we heated using a pan. You won't believe how delicious these enchiladas turn out to be. To add a touch of color when serving, you may use cilantro or coriander, but it's optional.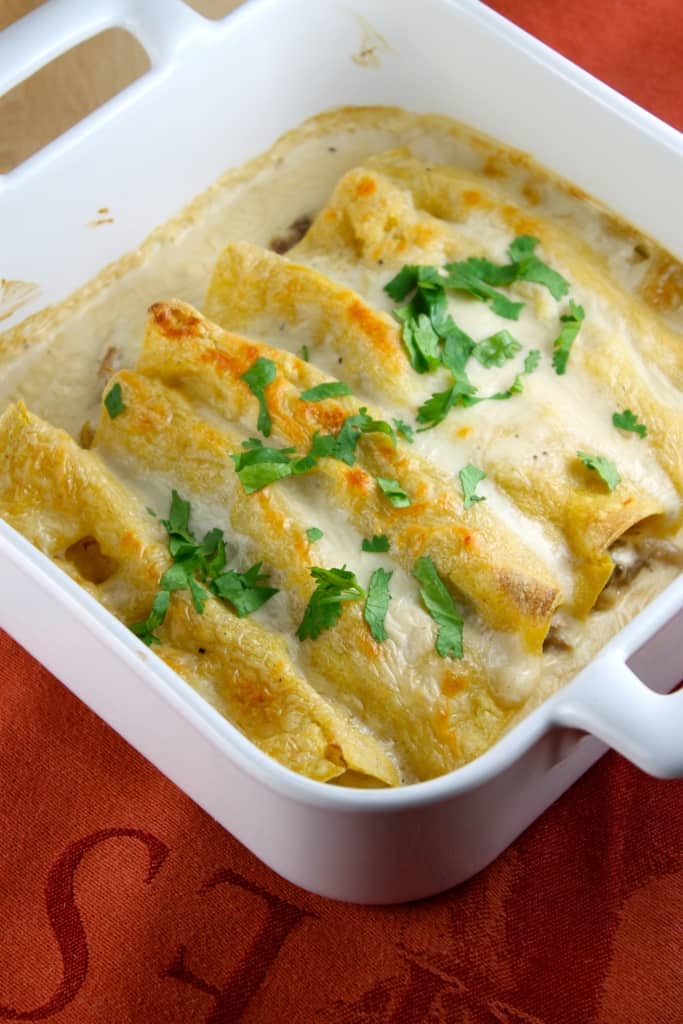 Creamy chicken enchiladas recipe
Creamy chicken enchiladas
Author:
Enriqueta Lemoine
Recipe type:
Plato principal
Delicious and creamy chicken enchiladas
Ingredients
2 tablespoons butter
2 tablespoons cornmeal
2 cups of milk
½ teaspoon salt
½ tablespoons pickled chipotles
½ teaspoon taco seasoning
2 cups boiled or cooked chicken, shredded
1 ½ cups shredded cheese
12 corn tortillas
3 tablespoons of fresh cilantro (coriander)
Instructions
In a small pot, melt the butter over medium heat. Add the cornmeal and stir until paste forms.
Add the milk and stir constantly until the cornmeal paste dissolves. Cook and stir until it boils.
After the mix boils, simmer for 1 or 2 minutes until it thickens. This will be your bechamel sauce.
Remove from heat and add salt, chipotle and taco seasoning. Stir.
Preheat oven to 350˚F.
Evenly spread 6 tablespoons of the bechamel sauce at the bottom of a baking dish.
Add the chicken and half of the cheese to the remaining bechamel sauce. Stir.
Heat the tortillas using a pan so they are easier to manipulate.
Put two teaspoons of the creamy chicken mixture in the middle of each tortilla and roll up.
Now put each enchilada in the tempered glass baking dish. Cover all the enchiladas with the remaining cheese.
Bake for 25 minutes until the cheese starts bubbling.
Garnish with the chopped cilantro.
Remember to pin and save this creamy chicken enchilada recipe on
Pinterest
.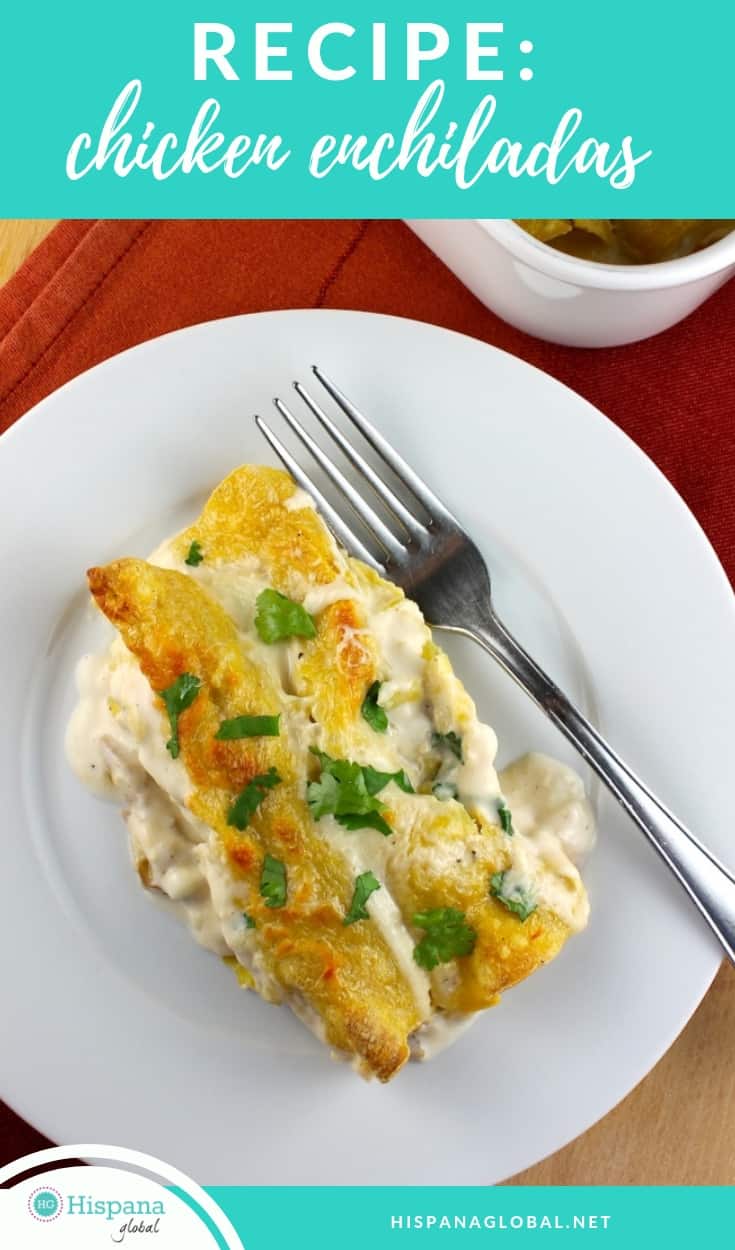 More recipes with chicken
En español: Una receta fácil que puedes preparar en minutos: enchiladas cremosas de pollo