3 mouth-watering recipes inspired by The Hundred-Foot Journey
French cuisine always makes my mouth water and I enjoy finding new recipes for onion soup, potatoes au gratin or even an omelette. That's why I'm so excited to share with you these 3 wonderful versions of these classics, inspired by the book and upcoming movie "The Hundred-Foot Journey", which opens in theaters August 8. What makes these recipes for soupe a l'oignon (onion soup), gratin dauphinois (creamed potatoes) and omelette aux fines herbes (herb omelette) so special is that they are actually from the famous Le Cordon Bleu, which is a foodie's dream.
Here are the actual pictures so you can click on each recipe and print your favorite at home.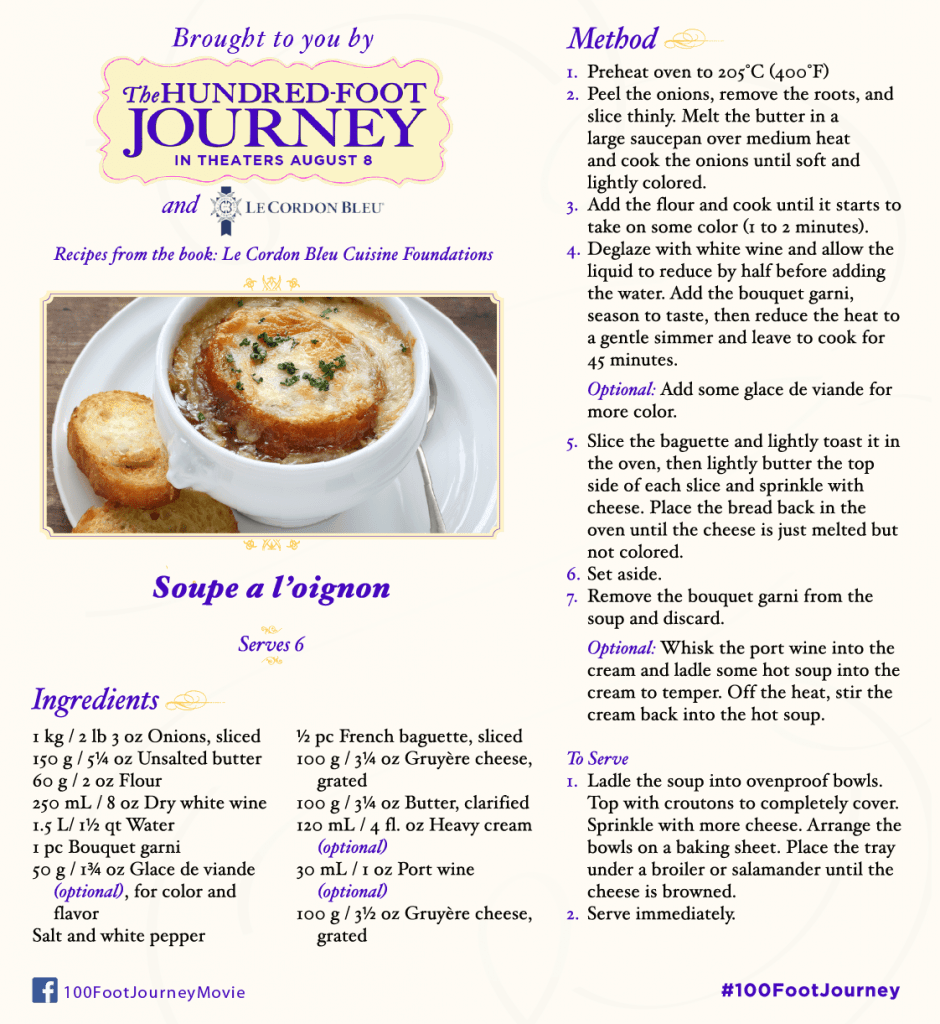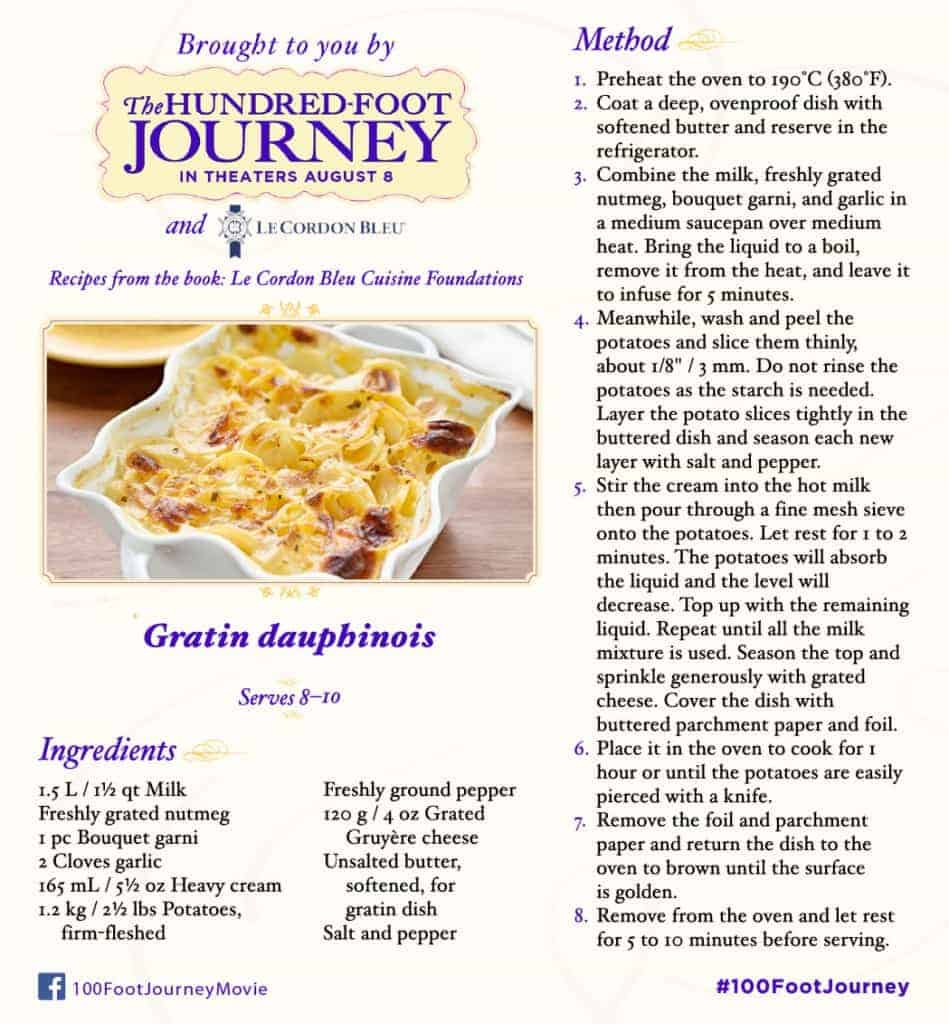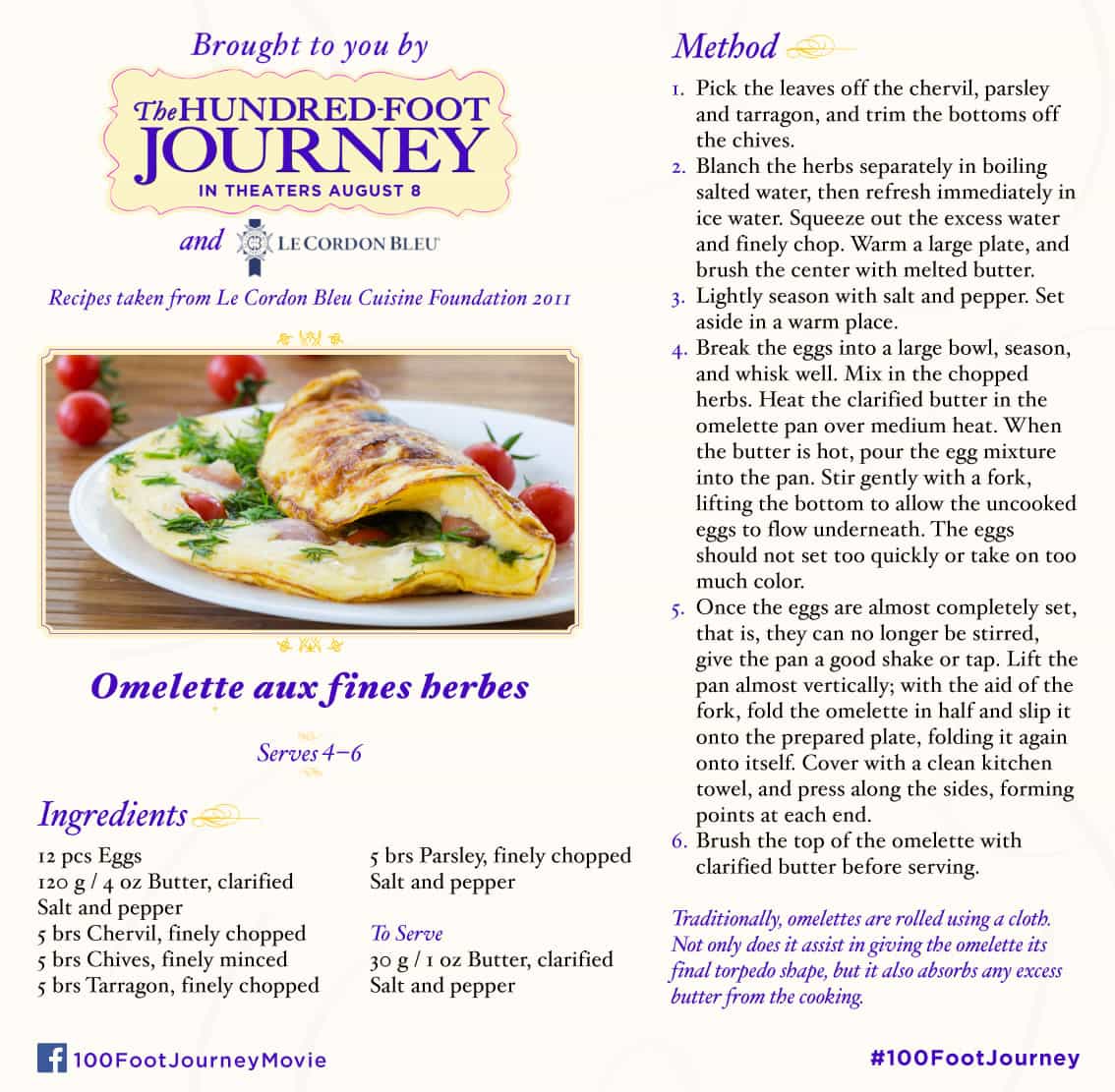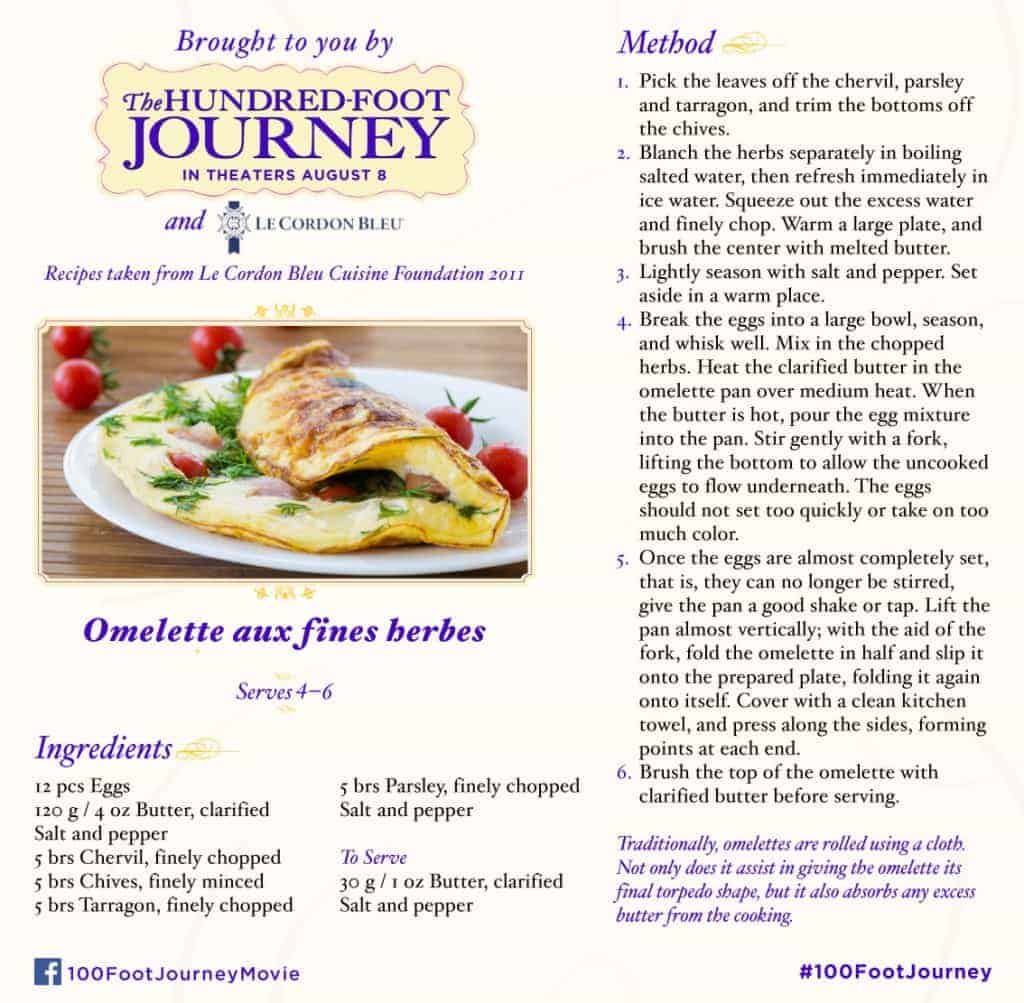 What is The Hundred-Foot Journey about?
"The Hundred-Foot Journey" shows how Hassan Kadam (Manish Dayal) has a special gastronomic gift that surprises everybody in Southern France. Displaced from their native India, the Kadam family, led by Papa (Om Puri), settles in the quaint village of Saint-Antonin-Noble-Val in the south of France. There they decide to settle down and open an Indian restaurant, the Maison Mumbai. That is, until the chilly chef proprietress of Le Saule Pleureur, a Michelin starred, classical French restaurant run by Madame Mallory (Academy Award®-winner Helen Mirren), gets wind of it. Her icy protests against the new Indian restaurant a hundred feet from her own, escalate to all out war between the two establishments – until Hassan's passion for French haute cuisine and for Mme. Mallory's enchanting sous chef, Marguerite (Charlotte Le Bon), combine with his mysteriously delicious talent to weave magic between their two cultures and imbue Saint-Antonin with the flavors of life that even Mme. Mallory cannot ignore. At first Mme. Mallory's culinary rival, she eventually recognizes Hassan's gift as a chef and takes him under her wing.
Directed by Lasse Hallström, and starring Academy Award-winner Helen Mirren, "The Hundred-Foot Journey" is produced by Steven Spielberg, Oprah Winfrey and Juliet Blake.