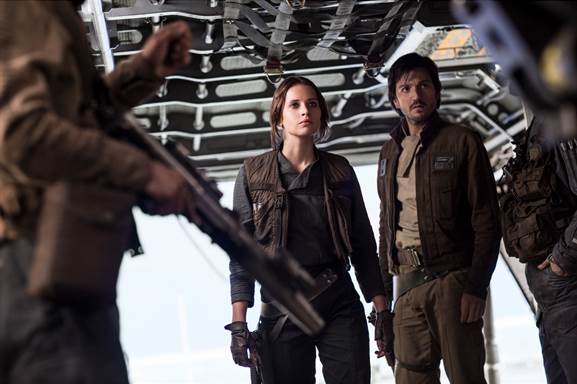 Rogue One will surprise and delight Star Wars fans. It might also unexpectedly inspire moviegoers with words that we need to hear in turbulent times. At least that's what I felt after watching over two hours of epic battles between good and evil.
Rebellions are built on hope. No, I am not referring to a political manifesto on the news. I'm quoting the movie. That statement truly resonated with me. So often we seem to have lost hope. And hope can really drive us to do extraordinary things, as these unlikely heroes prove in this standalone film.

I was excited for Rogue One from the beginning. But to be honest, I was a little worried about how they would pull off this first Star Wars spinoff. I shouldn't have been worried at all. Directed by Gareth Edwards, this movie blew me away. From the plot to the acting, it is extraordinary. Felicity Jones and Diego Luna are some of my new favorite heroes. A strong female character that's tough, but also vulnerable, holds the key to rebelling against the evil empire. At her side is a rebel that shows his integrity despite the prison he carries everywhere.
Not everything is dark. The writing delivers some of the funniest lines ever, which provide a much-needed mental break when the plot gets more and more complicated.
The special effects don't disappoint, either. Hard core Star Wars fans will appreciate them for sure, especially when small details reveal so much. I won't spoil the film for you, but make sure to pay attention throughout, especially the third act. The cameos surprised me as well.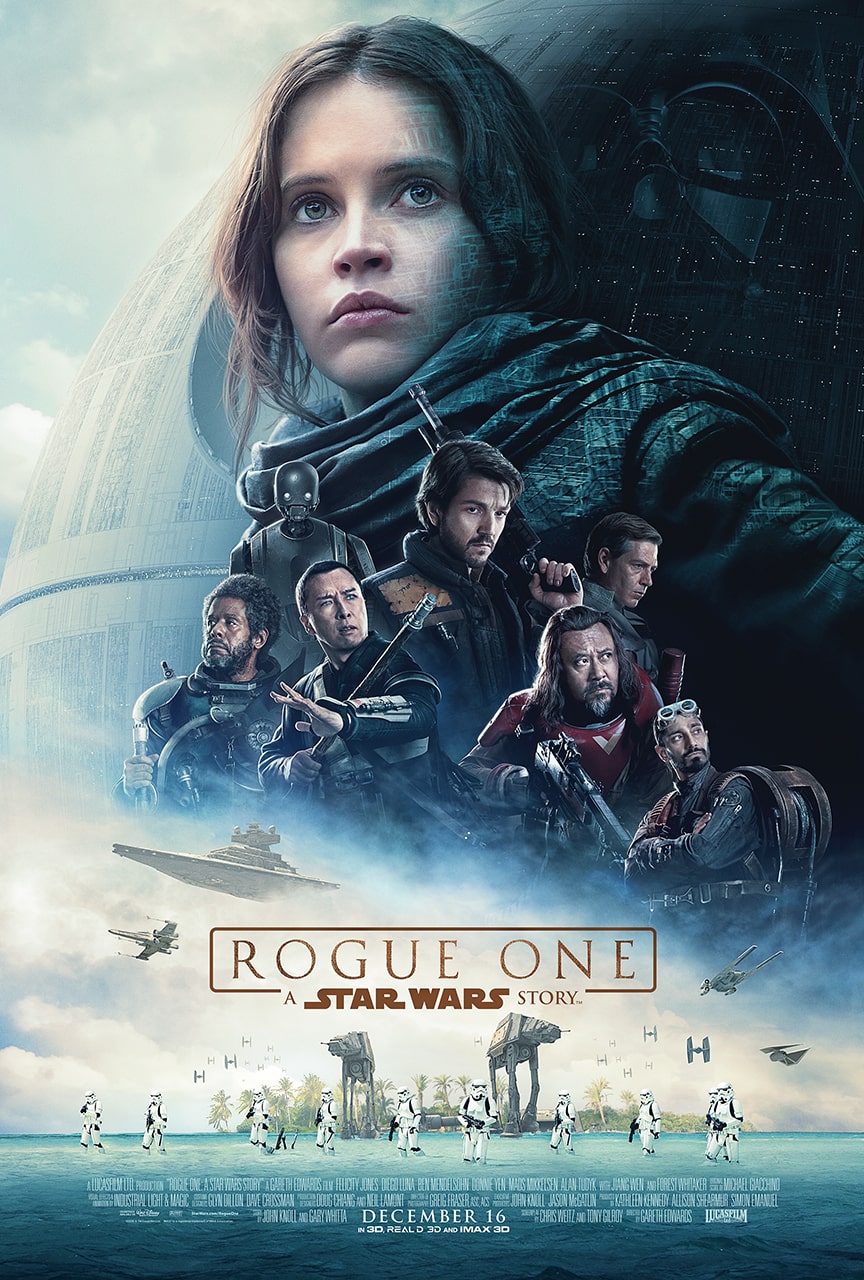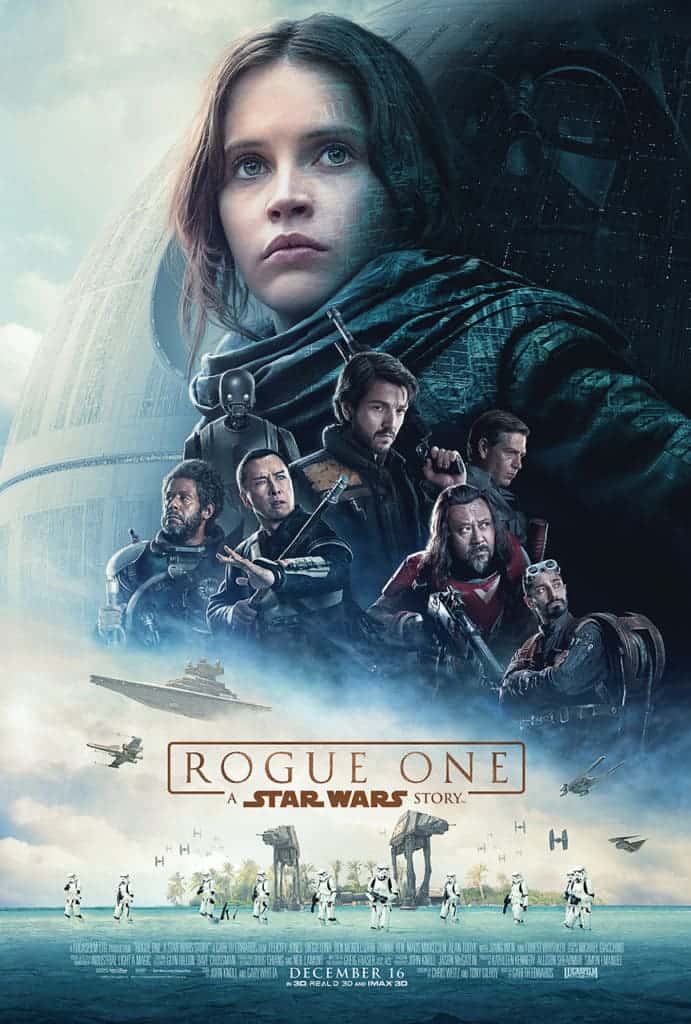 The cast's diversity is also impressive. It just highlights how everybody's differences brings something to the table that can ultimately not only bring us together, but also makes us better. It's a point Mexican actor Diego Luna, who plays Cassian, has made during the junkets promoting Rogue One, and I couldn't agree more.
I do have to warn parents of young children that Rogue One might be a bit dark for them; that's why it's rated PG-13. I will be taking my own kids, ages 11 and 14, to see it during opening weekend because I know they will love it. The Force Awakens is one of their favorite movies of all time, and I expect Rogue One will fascinate them with all of its twists and turns. I also expect many questions once it ends, because they won't see a traditional Hollywood ending.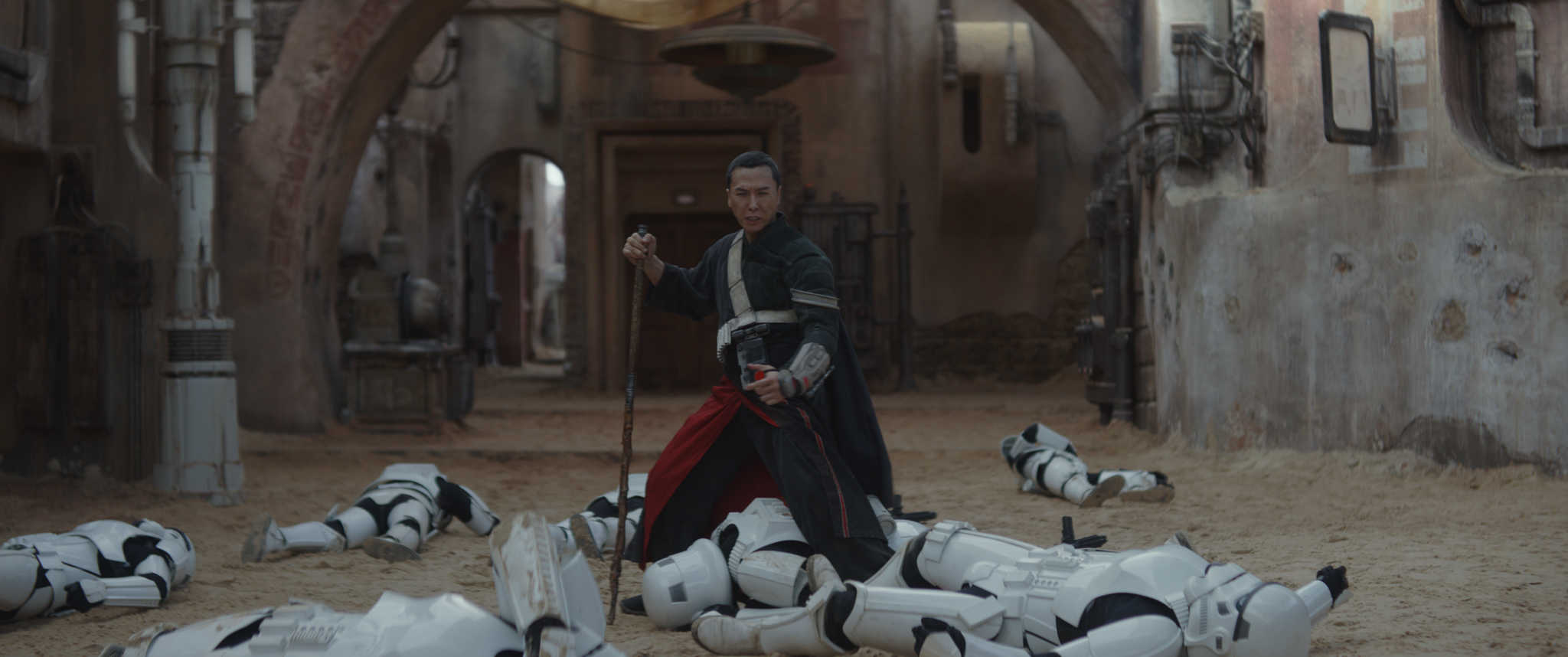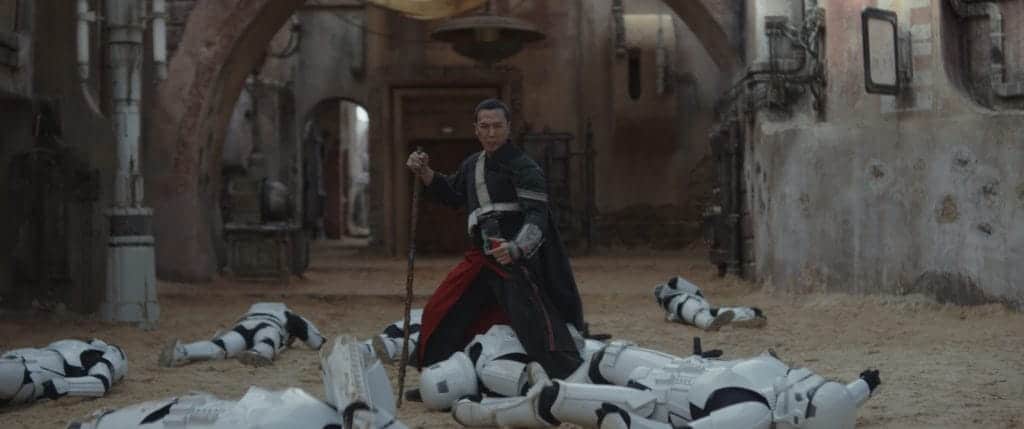 In that sense, this sci-fi movie proves to be relevant and realistic. Values, trust and integrity are inspiring, but freedom has its price. In a world that is battling darkness every single day, in which a few brave women and men risk it all to save others, Rogue One will resonate deeply.Despite the plot's darkness, the film is beautiful. Beyond the set, the greatest beauty lies in its messages.
Rogue One: the story
I'm not a fan of reviews that reveal major plot details but I'll leave you with the official summary. In a time of conflict, a group of unlikely heroes band together on a mission to steal the plans to the Death Star, the Empire's ultimate weapon of destruction. This key event in the Star Wars timeline brings together ordinary people who choose to do extraordinary things, and in doing so, become part of something greater than themselves.
Rogue One: A Star Wars Story stars Felicity Jones, Diego Luna, Ben Mendelsohn, Donnie Yen, Mads Mikkelsen, Alan Tudyk, Riz Ahmed, with Jiang Wen and Forest Whitaker. The story is by John Knoll and Gary Whitta, and the screenplay is by Chris Weitz and Tony Gilroy.  The film opens in U.S. theaters on December 16, 2016.