The Best 6 Minute Workout For Abs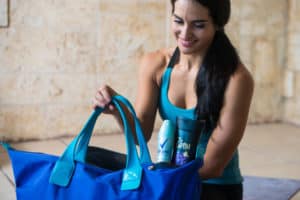 The holiday season is upon us and we all know what this means—gift shopping, party prepping, celebrations with family and friends, kids at home from school, and a myriad other things that leave us without time for our daily or even weekly workout. That's why we have to find a bit of time to take care of and pamper ourselves. It's very important that, even if we almost don't have it, we find time to stay active and not lose what we achieved during the summer. You know how hard it is to get fit and how easy it is to lose all that progress.
We are so happy that Puertorican personal trainer Idalis Velazquez prepared for us an exercise routine so we maintain—or at least try to—our abs during this festive season.
How to stay in shape during the holidays
Before we begin, we want to give you some tips to keep in shape during this holiday season:
Watch what you eat. It's true that with all the partying and delicious food, it's hard to continue eating healthy, but try to compensate by consuming more fruits and veggies on days when you have no parties.
Drink a lot of water. Drink at least two quarts of water during the day so you can prevent fluid retention. We understand that this is hard because of the libations and carbonated drinks offered during this season, but try to reduce their consumption and drink more water.
Walk for 30 minutes a day. Find half an hour a day to do some cardio. Take advantage of your children's school break to walk, ride bikes or play with them. You can also wake up extra early to run or swim. Aside from moving your body, you will have a few minutes to yourself.
Do your abs series like Idalis Velazquez has prepared for us. It is a simple routine that you can do anywhere and you only need a mat, some upbeat music and a good antiperspirant, such as Degree.
Great advice, but how do we exercise our abs? It's not complicated at all. Do each series for 30 seconds and rest for 15 seconds. After the first series, drink a sip of water, rest for 30 seconds and repeat the entire circuit. We suggest you control your posture very well to avoid possible injuries.
The 6 Minute Workout
Here's the video with each exercise so you have no doubt of how it's done. If you haven't exercised in a while, remember to ask your primary doctor before starting this or any new workout routine.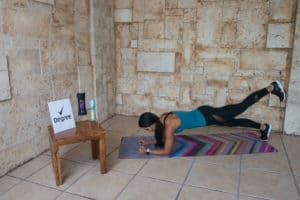 Plank Hold with Leg Lifts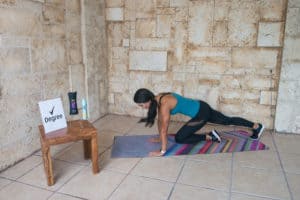 Plank Presses with Mountain Climbers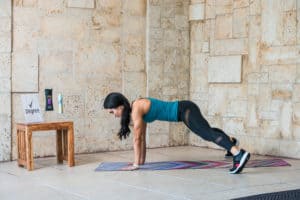 Hollow Body Crunches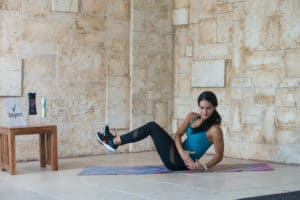 Russian Twist with Toe Tabs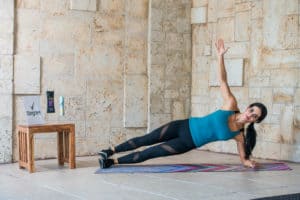 Plank Jacks
 Let us know how this abs workout goes!
Photos: courtesy of Degree