Off To Los Angeles For A New Adventure Starring "Finding Dory"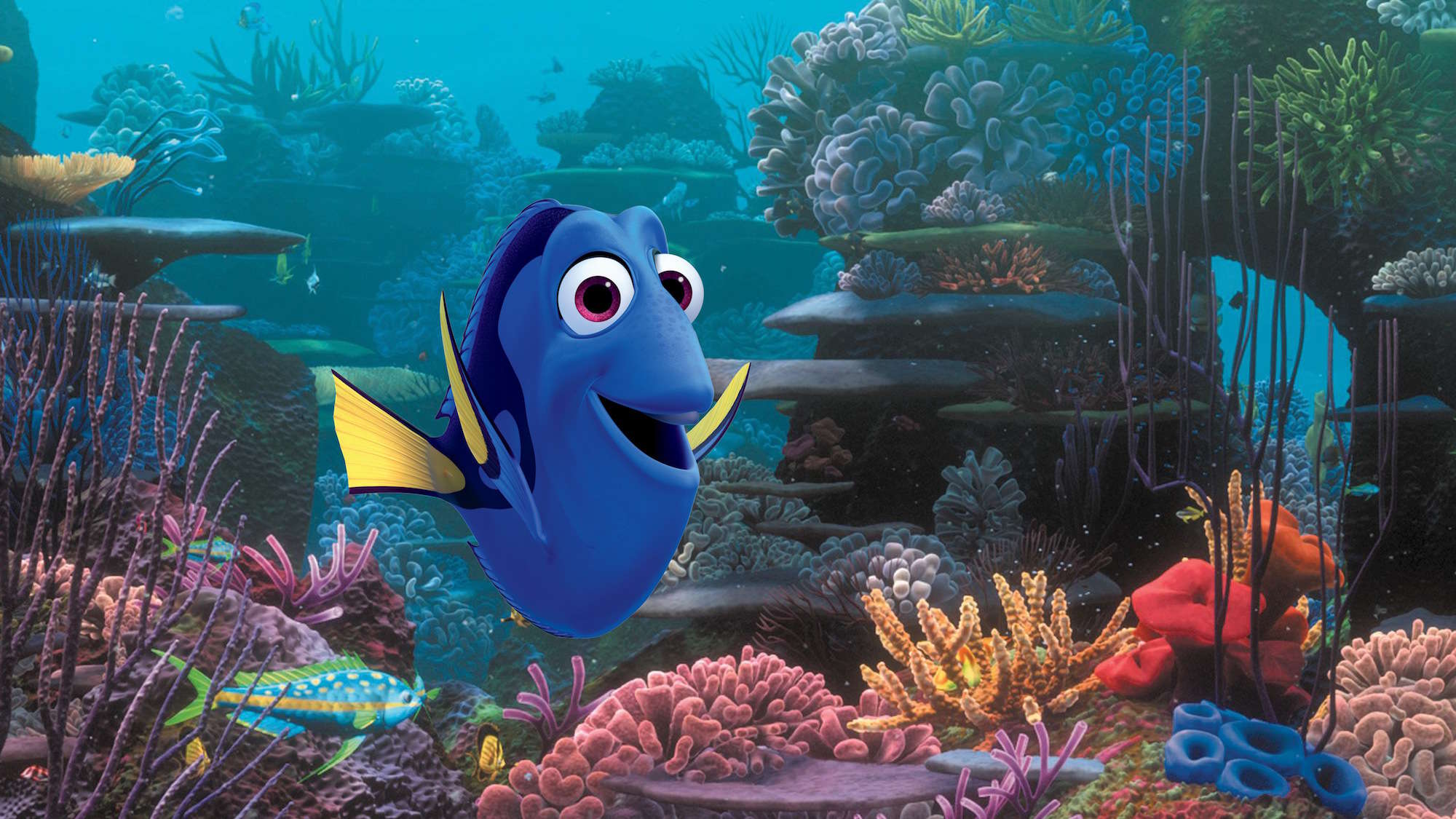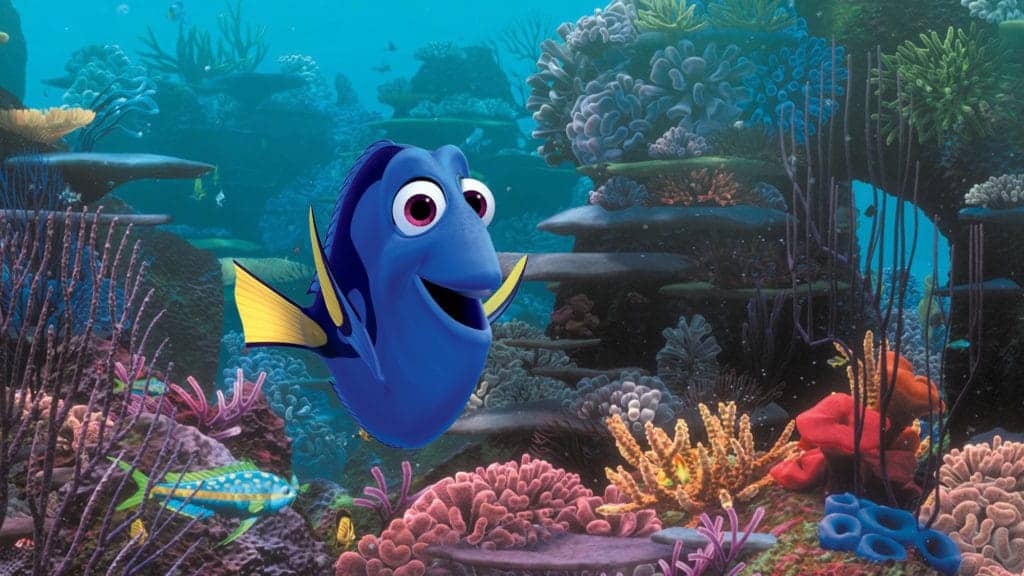 By now nobody acts surprised when I announce a new trip, but this one is truly special for me: in just a few days I will be landing in Los Angeles to attend Disney•Pixar's Finding Dory premiere in Hollywood! The excitement is real. Not just for the red carpet and the after-party, but because the journalist in me is itching to interview the talent involved with the movie, which opens in theaters June 17.
Yes, the talent includes THE Ellen DeGeneres, who once again brings Dory to life with her incredible voice and personality. In a world full of negativity, she brings light and joy to so many. She inspires millions every single day. If you have been reading my blog for a while, you might remember that in June 2014 I posted my aunt Jane's video begging to meet Ellen, while she was in the middle of battling cancer. So many people did what they could to make her dream come true (I cannot thank you enough!) and many months later, Jane adjusted her chemo schedule to be able to travel to LA with one of her daughters and meet the woman who made her laugh through surgeries, chemotherapies, and one difficulty after another. Ellen DeGeneres was beyond kind to my tia Jenny and I know that although brief, that encounter is a beautiful memory that brings a smile to my aunt's face even when she's facing the most challenging of battles. Hopefully I will get to thank Ellen without being unprofessional, because I tend to get a bit emotional when talking about this. Also, I know I am there to interview her and not discuss my family.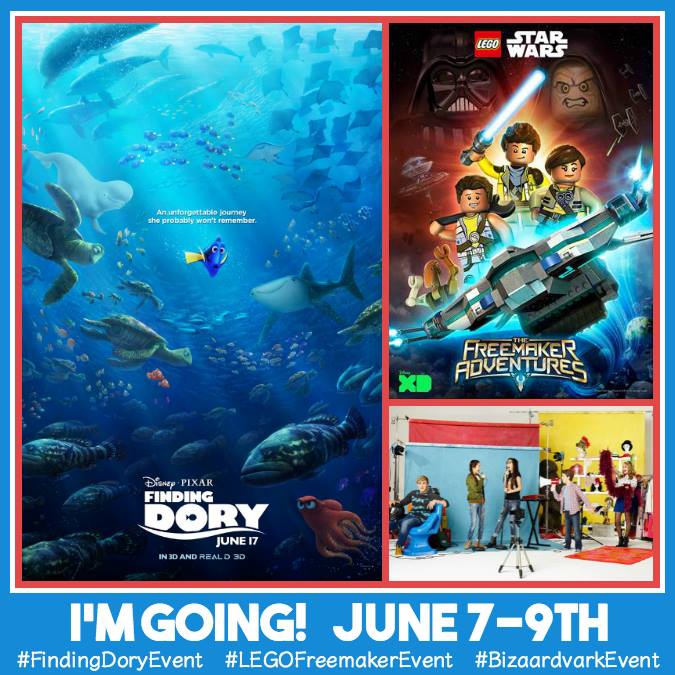 My personal story aside, getting to know more about Finding Dory by interviewing its cast (which includes Ed O'Neill, Kaitlin Olson, Albert Brooks, and Eugene Levy) is beyond exciting. Disney•Pixar's newest movie, directed and co-written by the brilliant Andrew Stanton (he also directed Finding Nemo and Wall E), comes to theaters 13 years after "Finding Nemo" gifted us so many memorable scenes and especially the phrase "Just keep swimming!" The trailers promise lots of humor but also center on the value of family. I can't wait to see Dory reunited with her parents.
Wait, there's more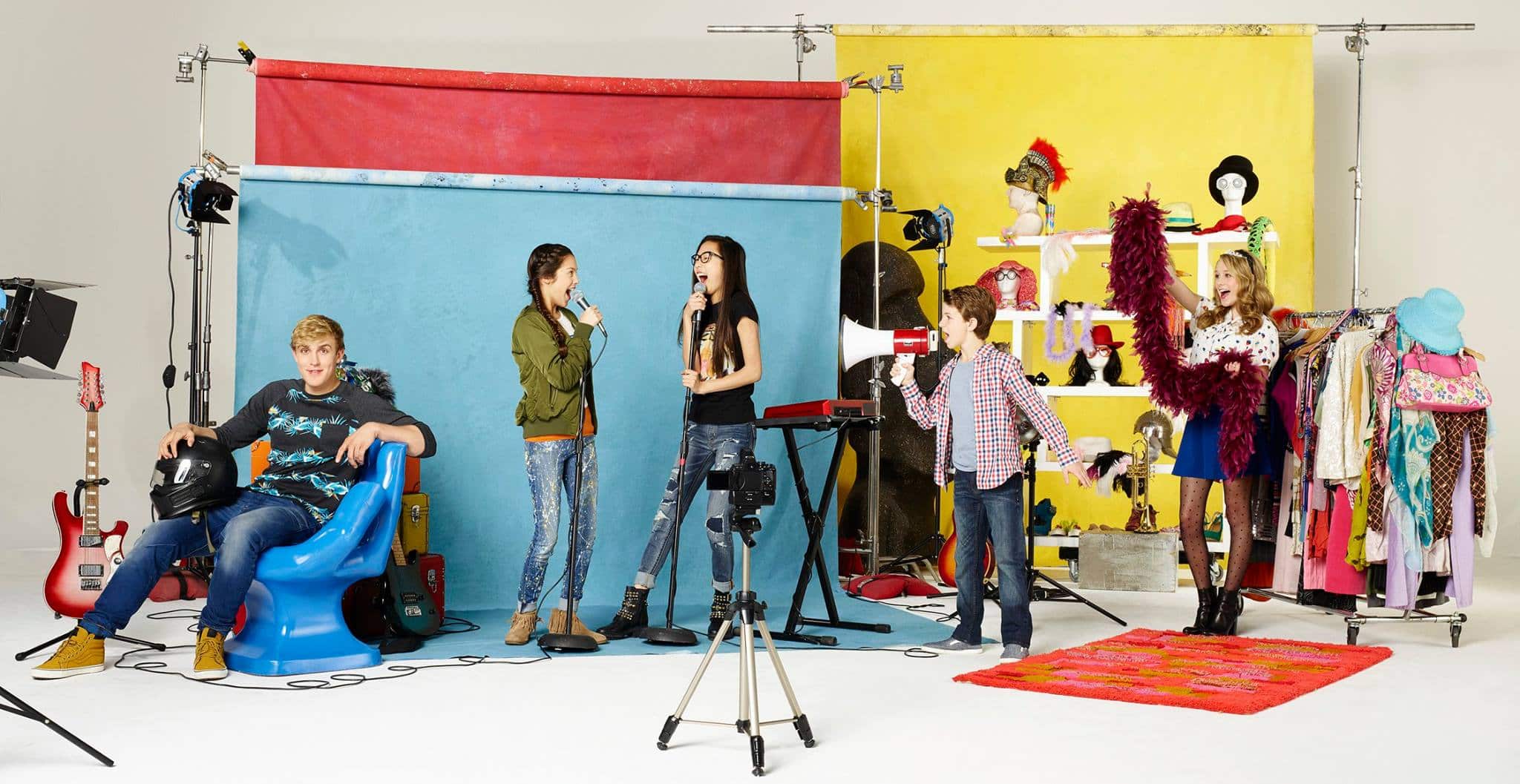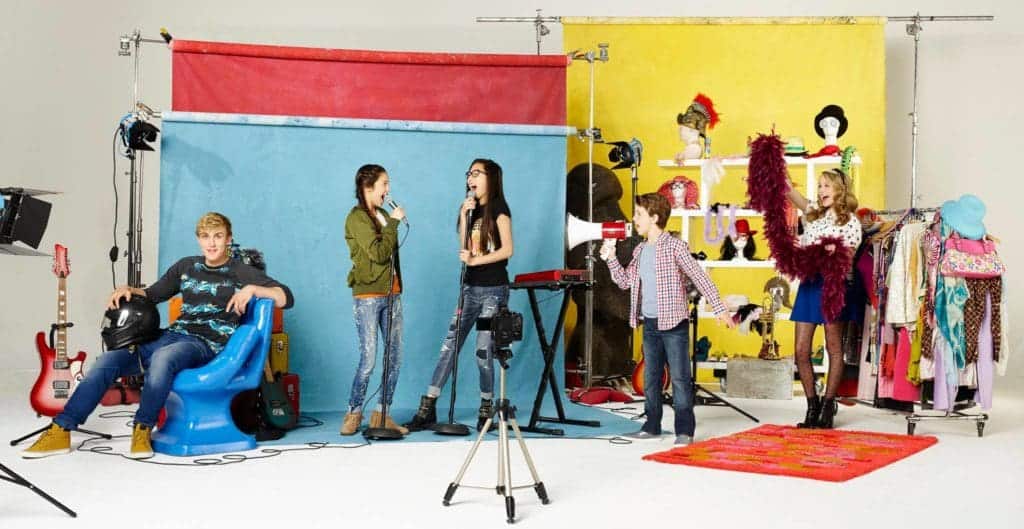 During my LA trip, I will also get a behind the scenes look at the new Disney Channel live-action comedy series "Bizaardvark" and the upcoming Disney XD series "LEGO Star Wars: The Freemaker Adventures" so I will be able to share with you the latest scoop on family programming. "Bizaardvark," starring Olivia Rodrigo and Madison Hu as video blogging besties Paige and Frankie, follows Paige and Frankie who write funny songs and create music comedy videos for their online channel, "Bizaardvark." The series will premiere Friday, June 24th, on Disney Channel and also stars Vine sensation Jake Paul as Dirk.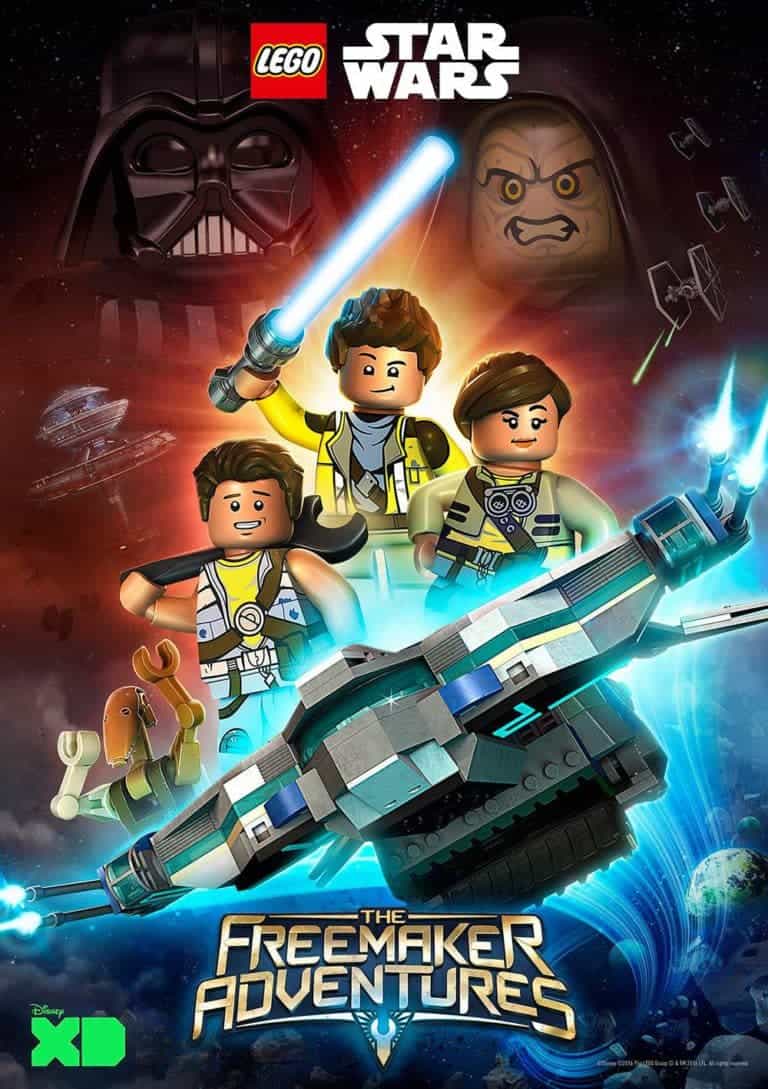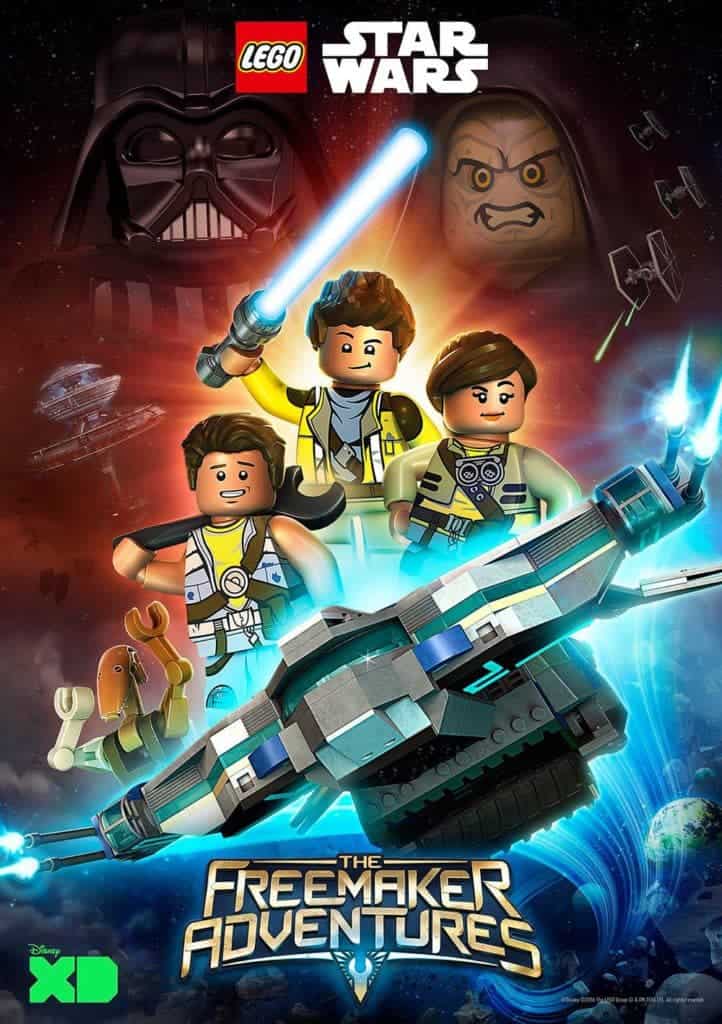 Another new series,"LEGO Star Wars: The Freemaker Adventures", premieres June 20th (10:00 a.m. EDT) on Disney XD. Introducing new heroes and villains to the LEGO Star Wars universe, this animated television series is set between the events of "The Empire Strikes Back" and "Return of the Jedi," and follows the Freemakers, a family of sibling scavengers who operate a salvage and repair shop in space.
As you can see, this trip will be full of interviews and fun events, and I cannot wait to share it with you. If you want to follow all the latest updates on social media, just use #FindingDoryEvent, #BizaardvarkEvent and #LegoFreemakerEvent.
Disclosure: Special thanks to Disney for hosting me in Los Angeles, CA. All opinions are my own, as always.