Finding Dory's World Premiere Exclusive Photos And Video!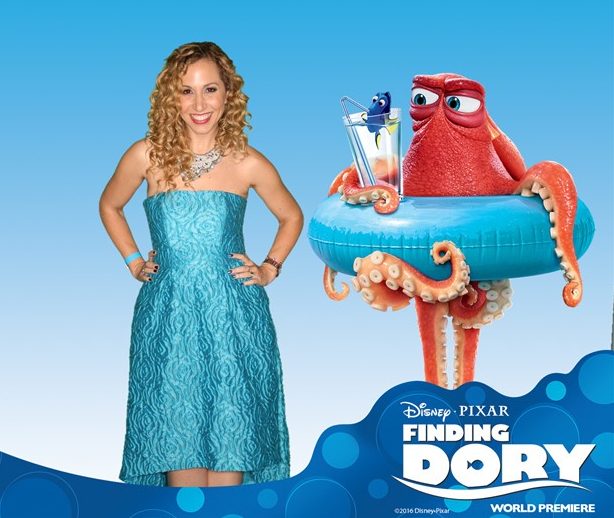 While I am no stranger to red carpets, the Finding Dory world premiere in Hollywood's El Capitan Theater surpassed any previous experiences I might have had. Disney shut down the street (yes, where the Hollywood Walk of Fame is!) and covered it with a blue carpet and beautiful ocean-inspired theming to celebrate this long-awaited sequel to the Oscar-winning Finding Nemo. As I walked down the blue carpet, I stared in awe at everything just trying to take it all in. From the celebrities to the paparazzi. From the amount of security to how every single guest could walk down the carpet. From El Capitan's beauty to the experience of having front row seats to Disney Pixar's most awaited sequel in years.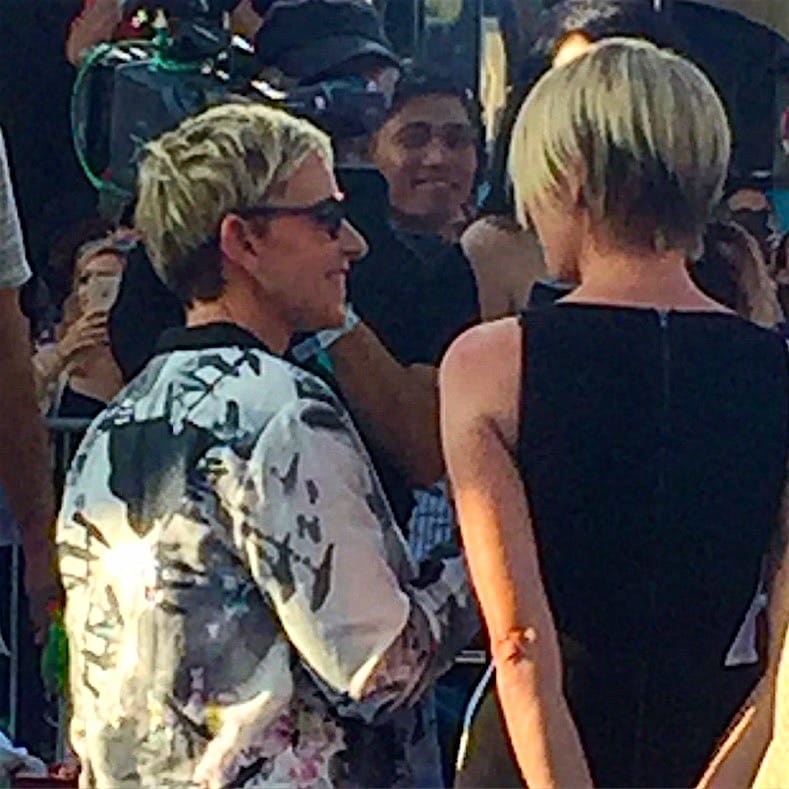 And then, of course, was the brilliant Ellen DeGeneres, who brings Dory to life and finally got her wish of being part of a sequel to the wildly successful Finding Nemo. As soon as she set foot on the blue carpet with her wife Portia de Rossi, fans and the press went crazy. Wearing her signature relaxed trousers and sneakers, she looked happy and held hands with Portia even as they were giving interviews to the press. Despite being surrounded by security, she took the time to go to fans and even took selfies with them. I also managed to snag this blurry selfie, which made me extremely happy. As you know, I have a soft spot for Ellen, mainly because she has made my aunt laugh even during the most difficult of times.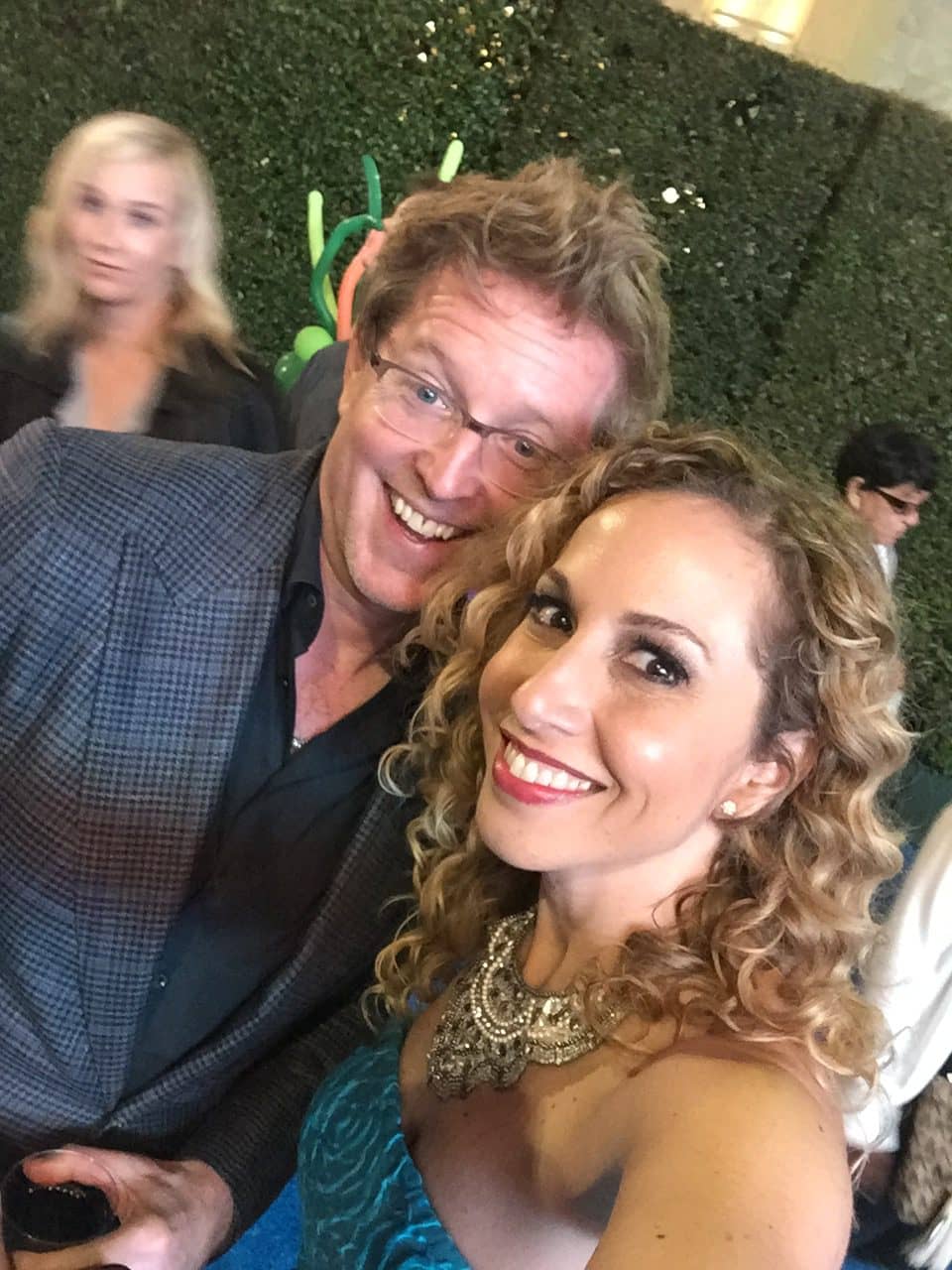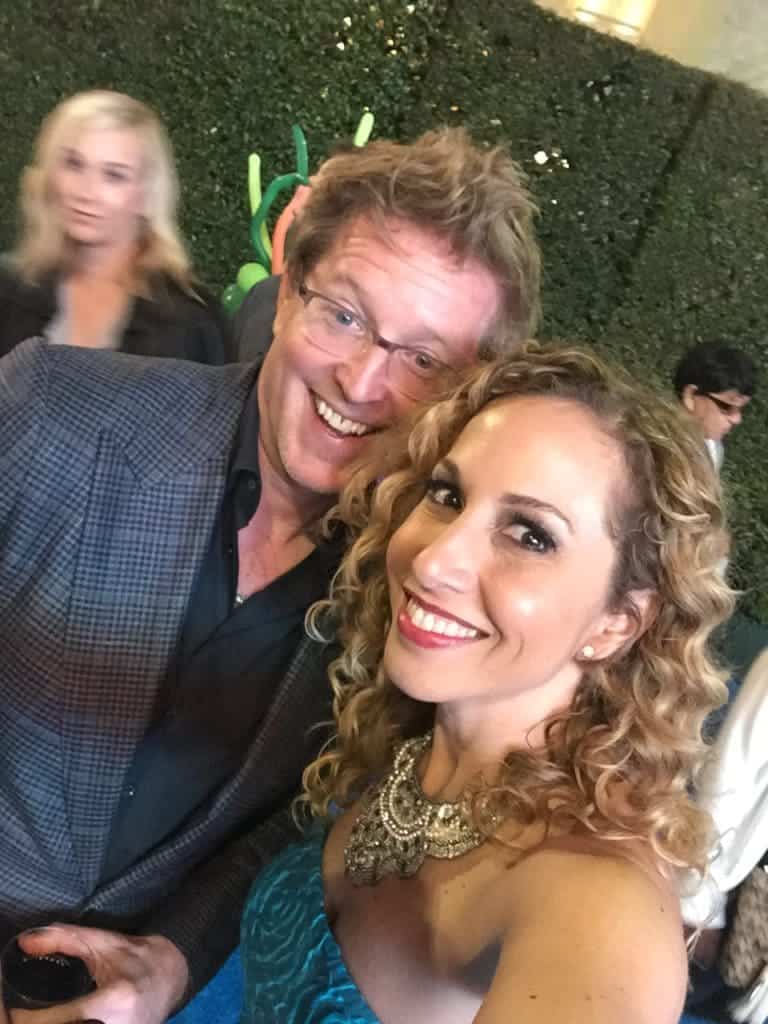 I also saw John Lasseter, Andrew Stanton, Ed O'Neill, Albert Brooks, Kaitlin Olson, Ty Burrell, Alfonso Ribeiro, Holly Madison and the cast of the Disney Channel's new show Bizaardvark. Pixar and Disney executives were there with their families and it was so refreshing to see everybody just enjoy the night, including tons of fun activities for kids. There was even an aquarium on wheels! Here's an exclusive video so you can get an insider's look.
Finding Dory is outstanding
But what about the movie? Well, Finding Dory is absolutely spectacular. A must-see. There wasn't one thing I did not like about the film. While I do not want to spoil Finding Dory for you, I can say that it is a beautiful story, the voice cast is superb and director Andrew Stanton did the impossible: he outdid himself. It might have taken 13 years for a sequel to be made but it was worth the wait. I laughed, I cried, I was surprised and I was in awe. After visiting Pixar last year and learning more about the animation and filmmaking process I was blown away with the beauty of the different scenes, how every single detail was thought out, and how realistic the water scenes looked.
There is so much humor in the movie without it being too over the top. It's an uplifting movie and has so many powerful messages. Family is the most important thing but friendship also plays a crucial role. I have always said that friends are the family you choose and Finding Dory is proof of that. It also feels so real, despite it being an animated film. The challenges all parents face, especially when you are too aware of your child's shortcomings, are beautifully portrayed. But most important of all, Finding Dory proves that you should always keep moving forward and that there is always another way.
This movie will become an instant classic because it's story is universal and so relatable. It's also so much fun to watch! And once it ends, you might feel you don't want to leave the theater as the credits roll. Which would be wise because Pixar always likes to include a little extra at the end for die hard fans.
If you want to see Finding Dory, it will be coming to theaters everywhere on June 17. I think you'll love it as much as I did!
A giveaway for you!
Enter to win one of two stunning Alex Woo necklaces inspired by Finding Dory.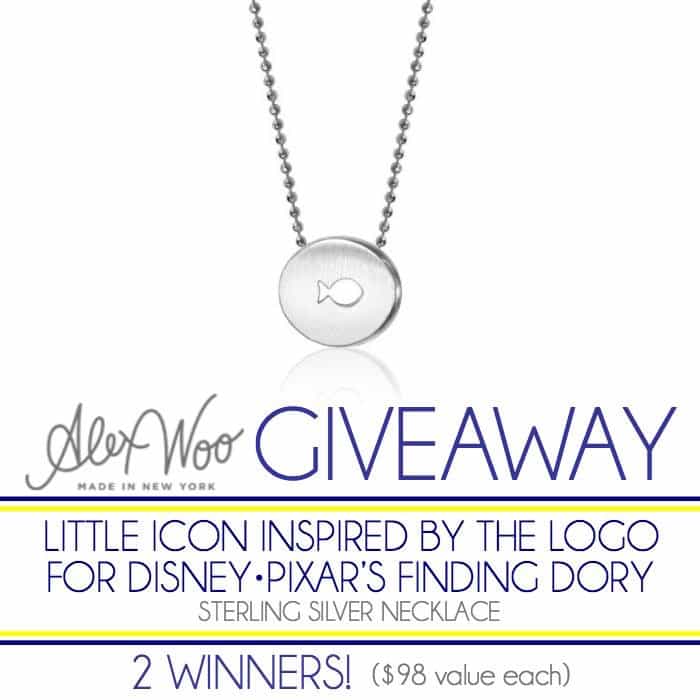 Disclosure: I was invited on an all expenses paid press trip for the world premiere of Finding Dory but this is not a sponsored post.