12 reasons to love the new Disney Wish cruise
There are so many reasons to love the new Disney Wish that it's hard to pick just 12. The newest ship in the Disney Cruise Line's fleet has been highly anticipated for years and I was lucky enough to be invited to the Wish's inaugural sailing.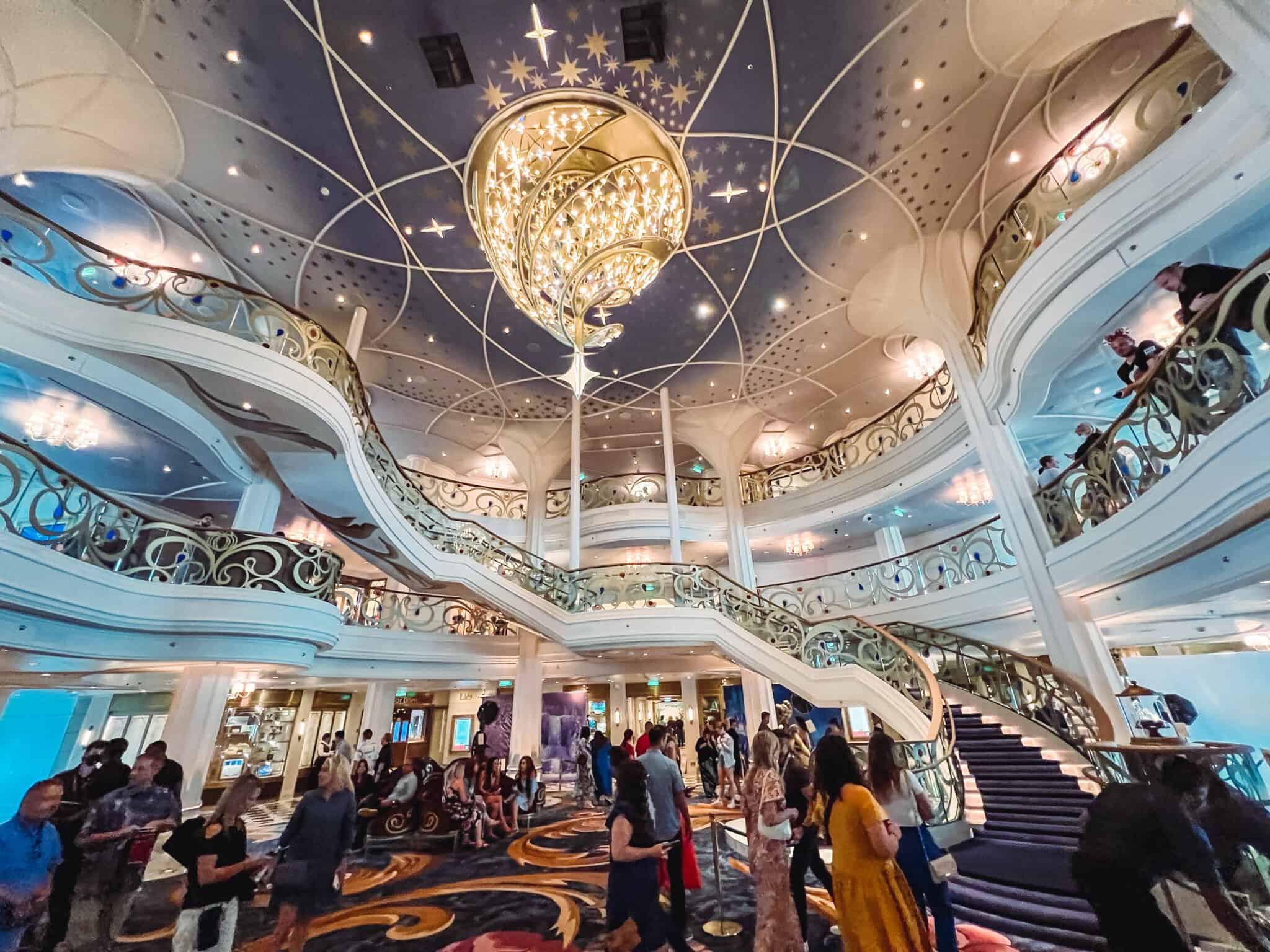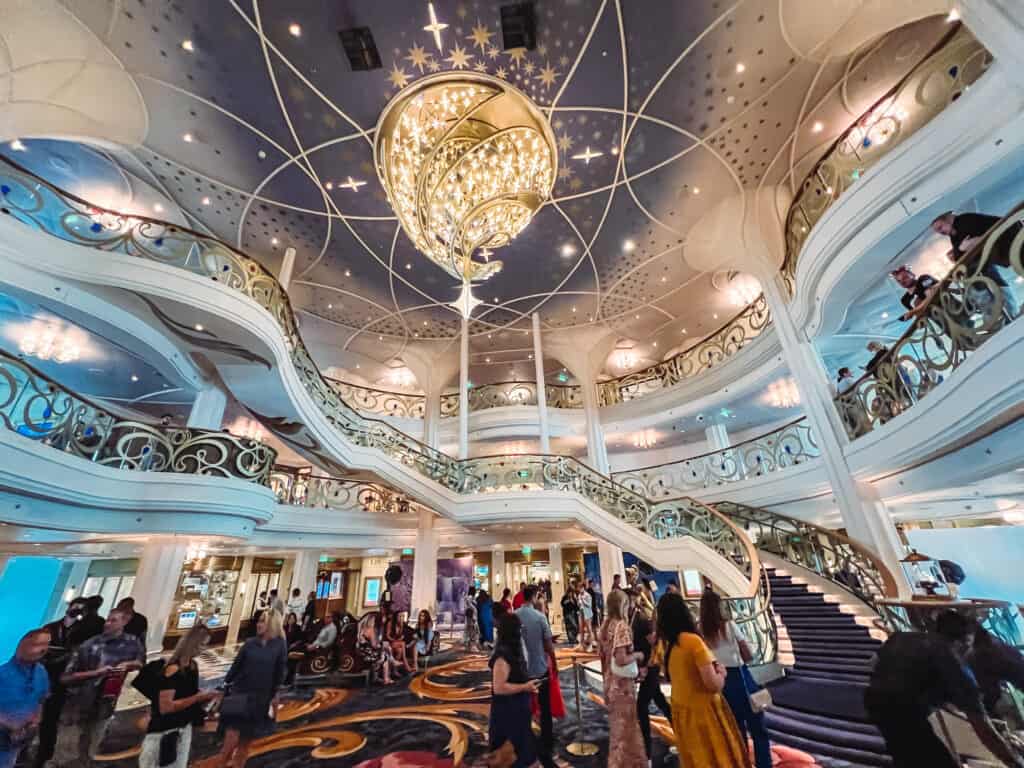 With capacity for 4,000 guests, it is a big cruise ship but not gigantic. The best part is that it doesn't feel overwhelming. There are also plenty of lounges and places to sit and relax. The decor is elegant, chic, yet not stuffy, with a predominantly grayish blue palette that is very soothing. The ship is full of special touches and details!
With more pools than its predecessors, the Disney Wish also gives guests more options to enjoy their day at sea.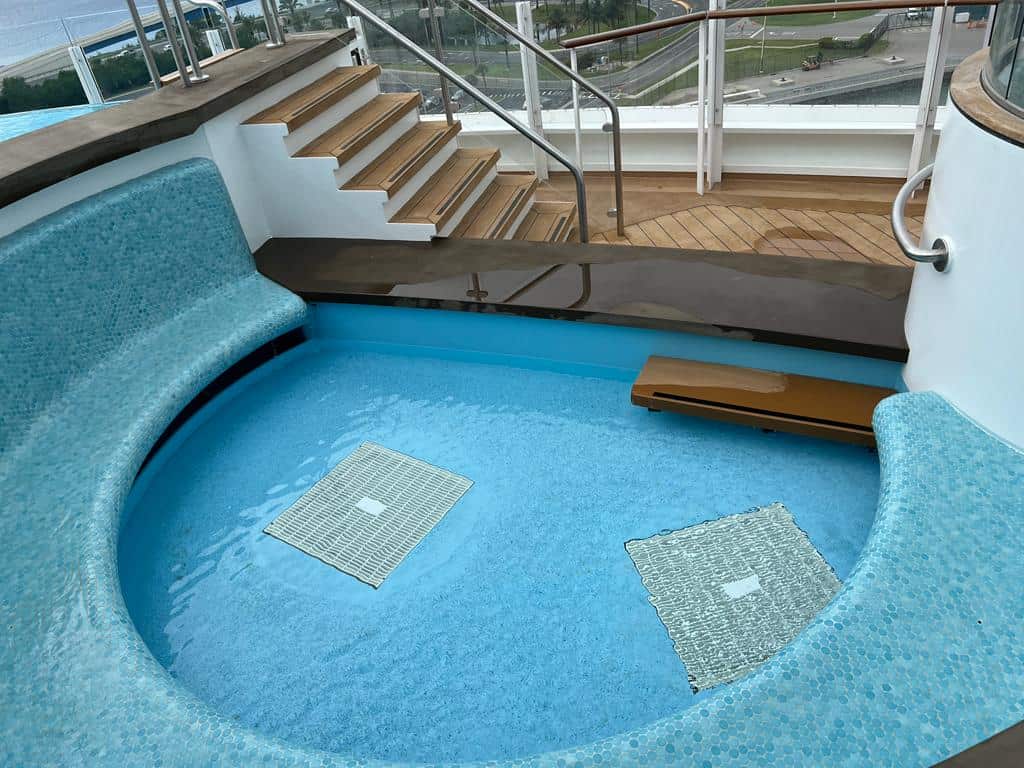 The Disney Wish is the best cruise for families, period. It has something for every single person, regardless of age, whether they are seeking character interaction, a relaxing day at sea, Broadway-style shows, delicious food or top notch service.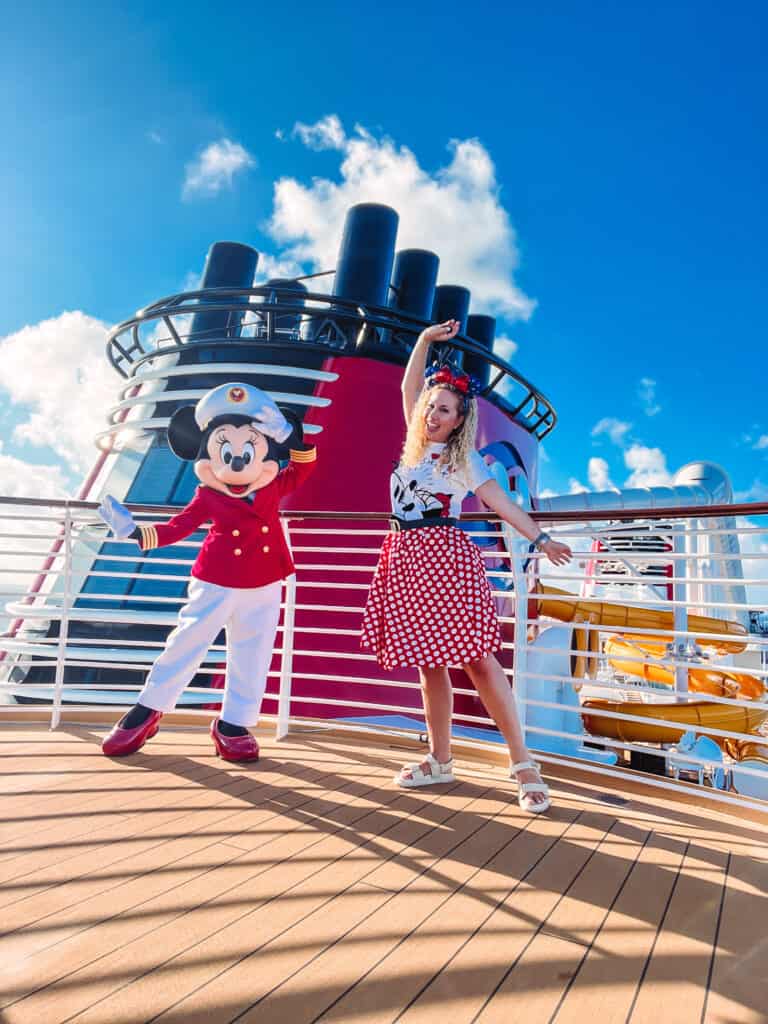 Where does the Disney Wish sail to?
Currently, it is alternating between three- and four-night cruises from Port Canaveral to the Bahamas.
Do you need a passport to sail on the Disney Wish?
Yes, you do need a passport.
Do we have to be vaccinated against Covid?
Yes, currently Disney Cruise Line requires all guests over the age of 5 be fully vaccinated against Covid 19 before checking in.
Do you get tested before you board?
At writing time, you do need a rapid antigen test to be submitted before boarding or a doctor's letter certifying you have recently recovered from the virus.
Is the Disney Wish a good option for adults without children?
YES! There are so many adults-only areas on the ship and Disney's private island, Castaway Cay, that I do think this is a great option for those traveling without kids. The food is outstanding even in the restaurants included in your nightly rotation but if you're a foodie, you will love Palo and Enchanté by Chef Arnaud Lallement. Service is impeccable throughout the Wish, which is always crucial to me. The gym, spa and Rainforest areas also provide so many options for recreation and relaxation.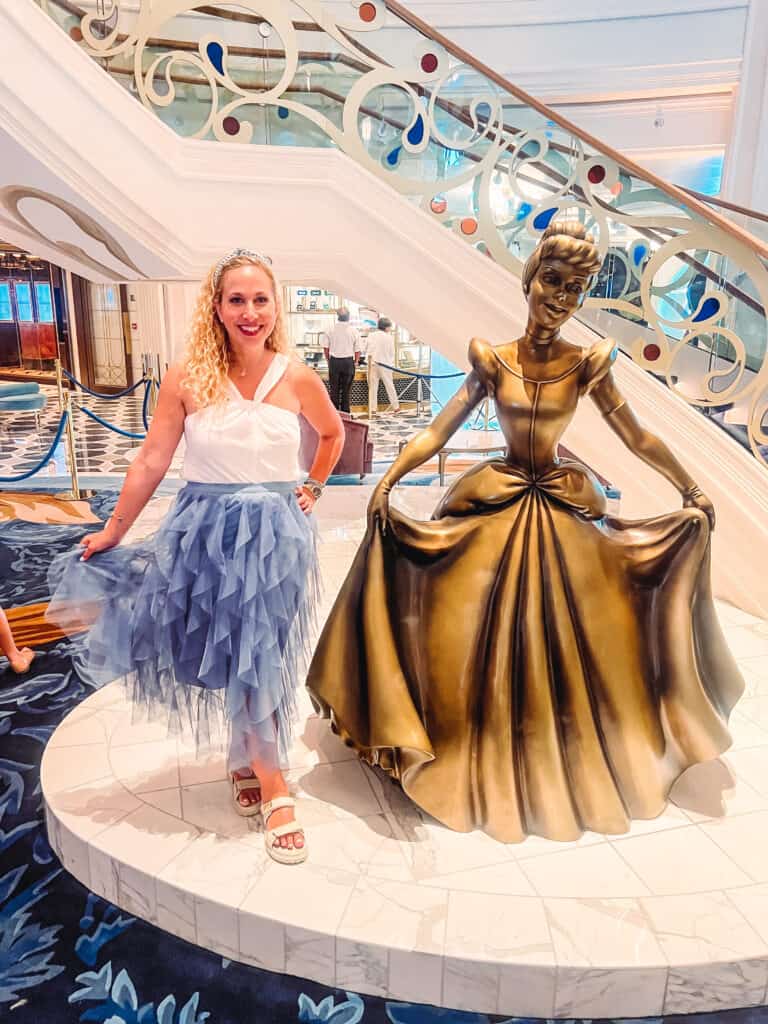 What to discover on the Disney Wish
Spectacular Grand Hall
As soon as you board the ship, your family will be greeted as VIPs and you will admire the beautiful and elegant main lobby. Don't miss the Cinderella statue and the glass slipper! Tip: go and watch how Disney magic makes the ceiling twinkle.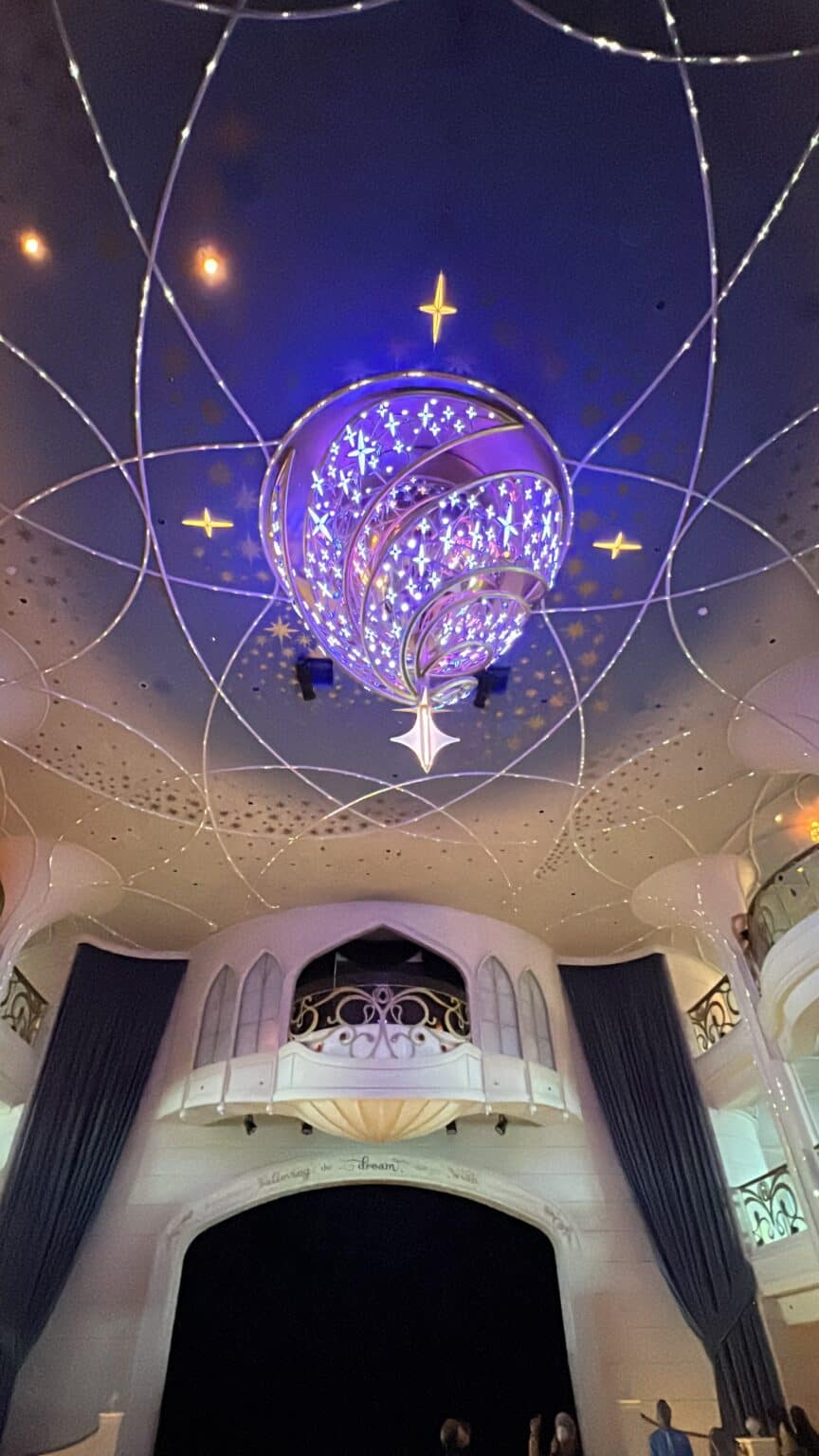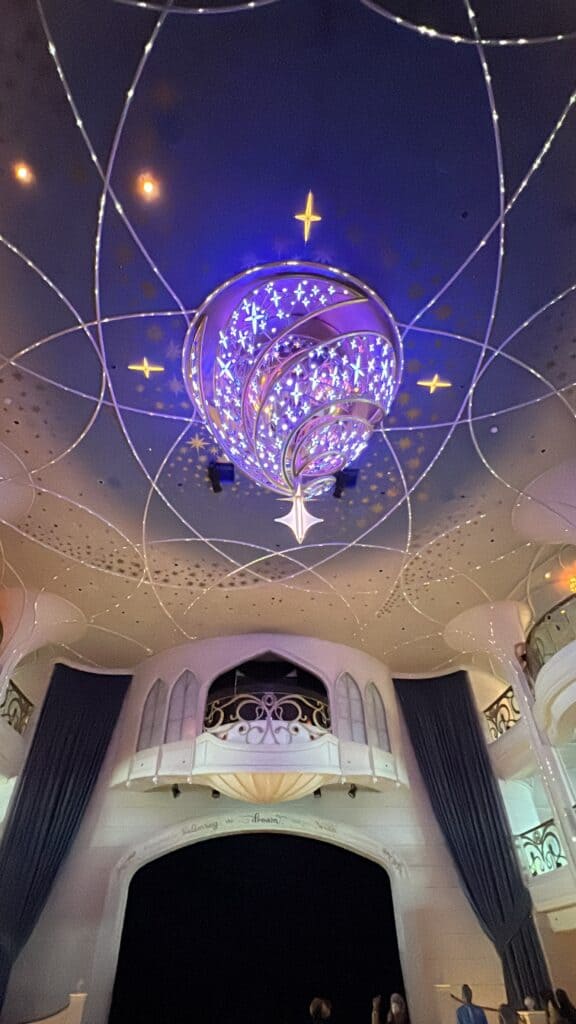 More pools and deck space
There are six pools — staggered among tiered decks and surrounded by lounge chairs. Finding shade can be challenging in the adults-only Quiet Cove, which has a small infinity pool and several hot tubs.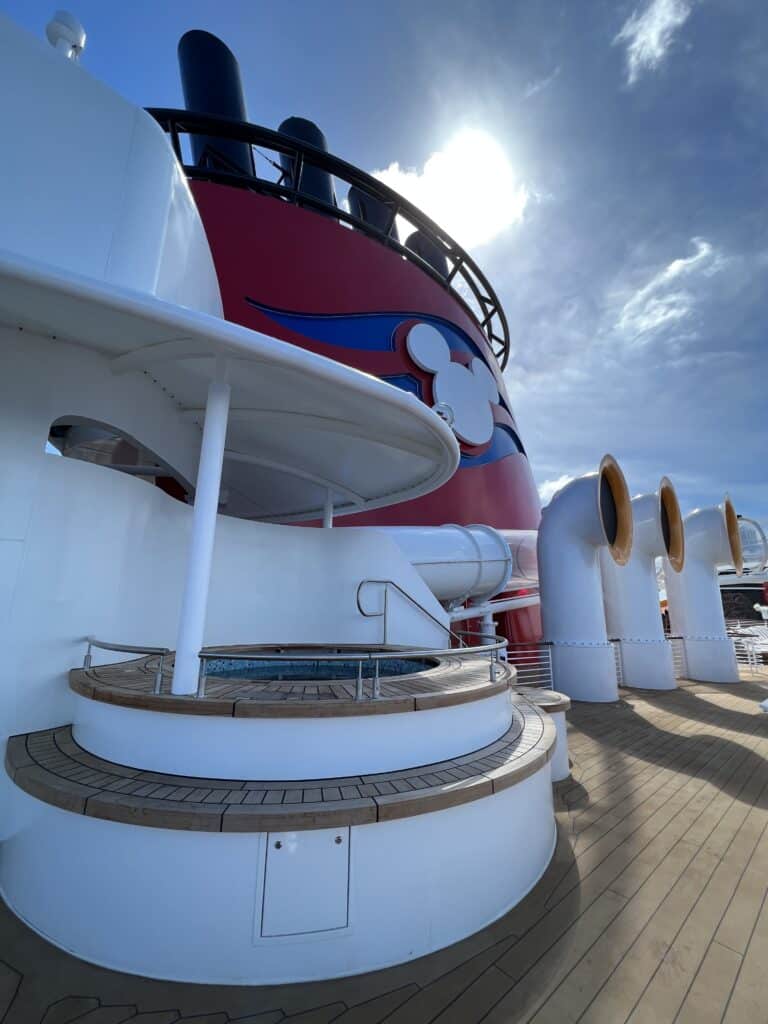 Don't miss the Chip 'n' Dale pool area above it, because it has plenty of chairs and tends to be quieter. Younger children will love the Toy Story splash pad.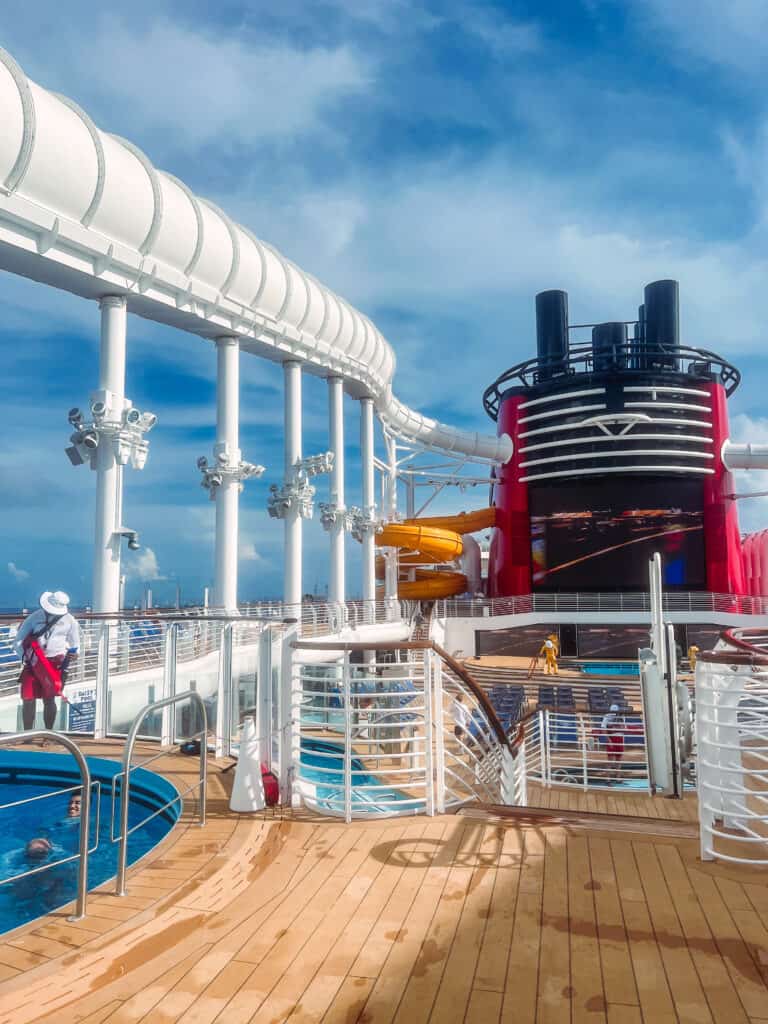 The Disney Wish has ample staterooms, most with balconies!
Most of the ship's 1,254 staterooms offer an ocean view and 70% have a verandah. There are 451 connecting doors to accommodate larger families with adjoining rooms and some even offer the possibility of getting rid of the verandah partition.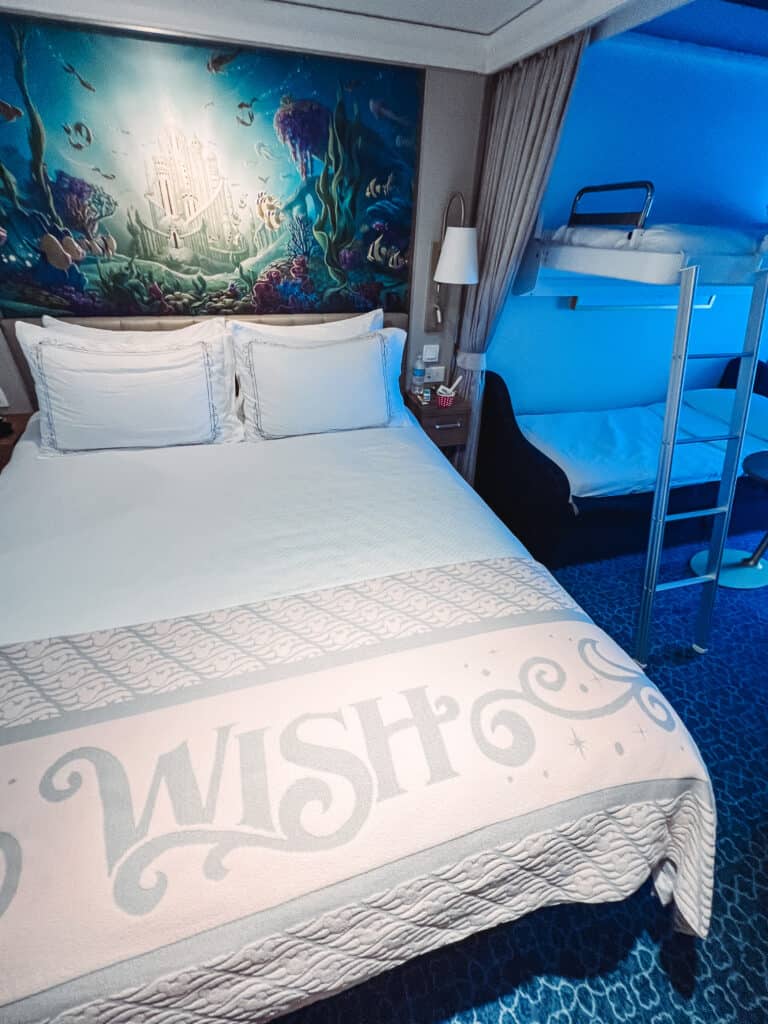 Most staterooms have Disney's signature split bathroom configuration, which is super convenient for families, since it separates the toilet area from the shower/tub area. I stayed in a Deluxe Family Verandah stateroom and it has a small tub that babies and toddlers will appreciate. I still remember traveling with a small inflatable pool since my kids hated showers when they were toddlers. H20+ toiletries like shampoo, conditioner, and body wash are stored in pump containers in the shower, while body lotion is next to the sink. You also get a bar of facial soap.
Those staying in concierge level suites have access to a private sun deck with two whirlpools, a wading pool, a bar, expanded in room dining options and luxury BVLGARI toiletries.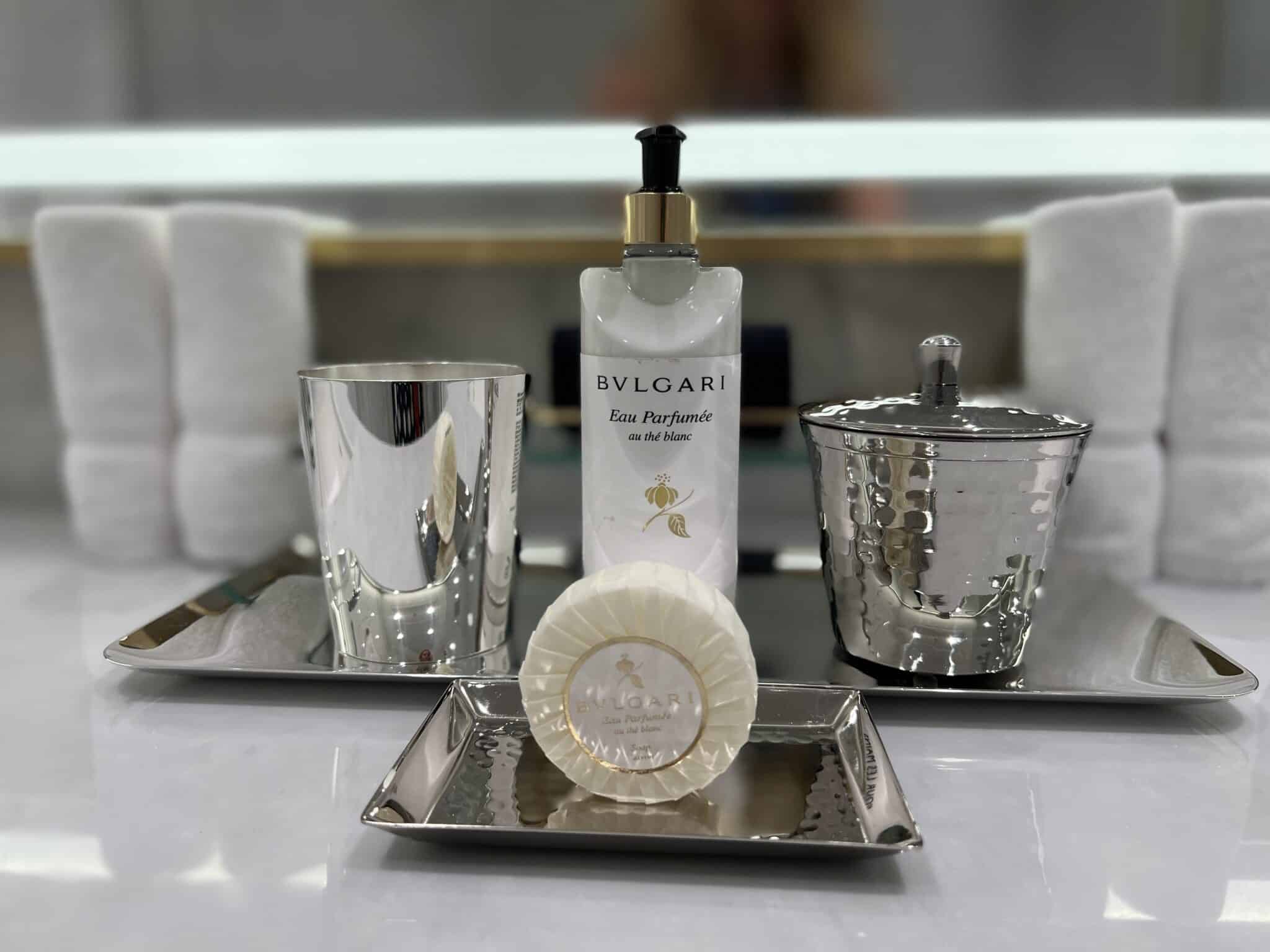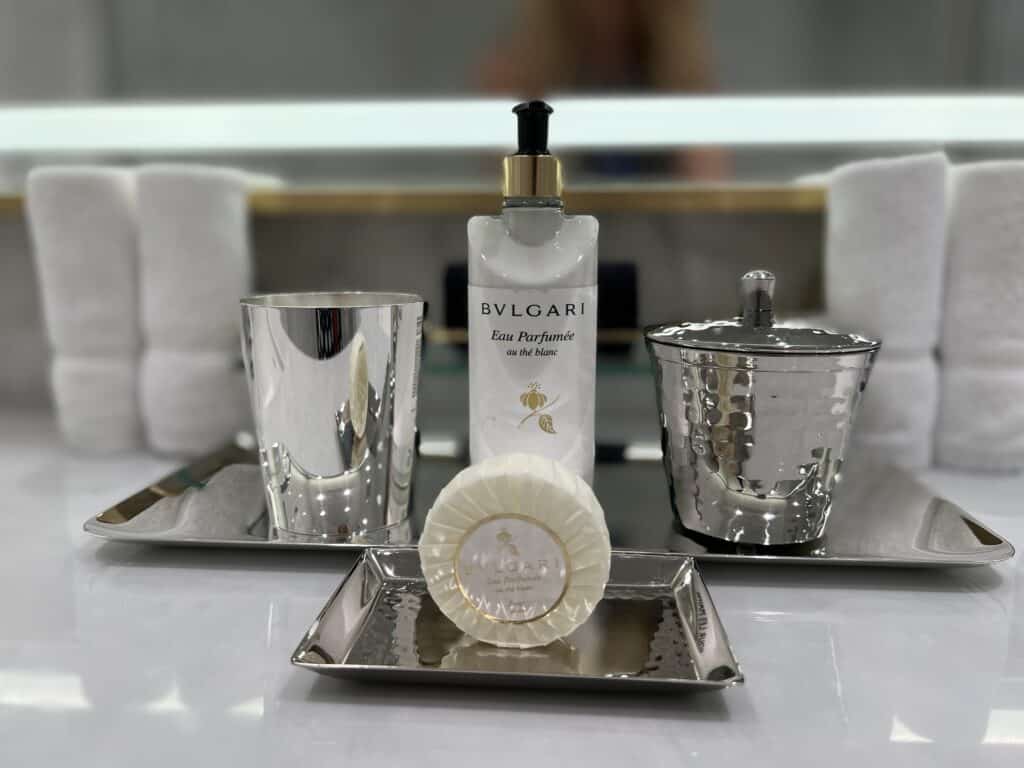 Fun themed kids spaces
From Star Wars adventures at Cargo Bay to Marvel training sessions with your children's favorite superheroes, kids honestly will have the best time. Marvel Super Hero Academy is a high-tech Avengers headquarters where young "recruits" train to be the next generation of super heroes with Spider-Man, Black Panther, Ant-Man and the Wasp. Princess fans will enjoy Fairytale Hall and its royal trio of activity rooms where kids let their creativity shine at Rapunzel's Art Studio; read and act out stories at Belle's Library; and test newfound icy powers at Anna and Elsa's Sommerhus.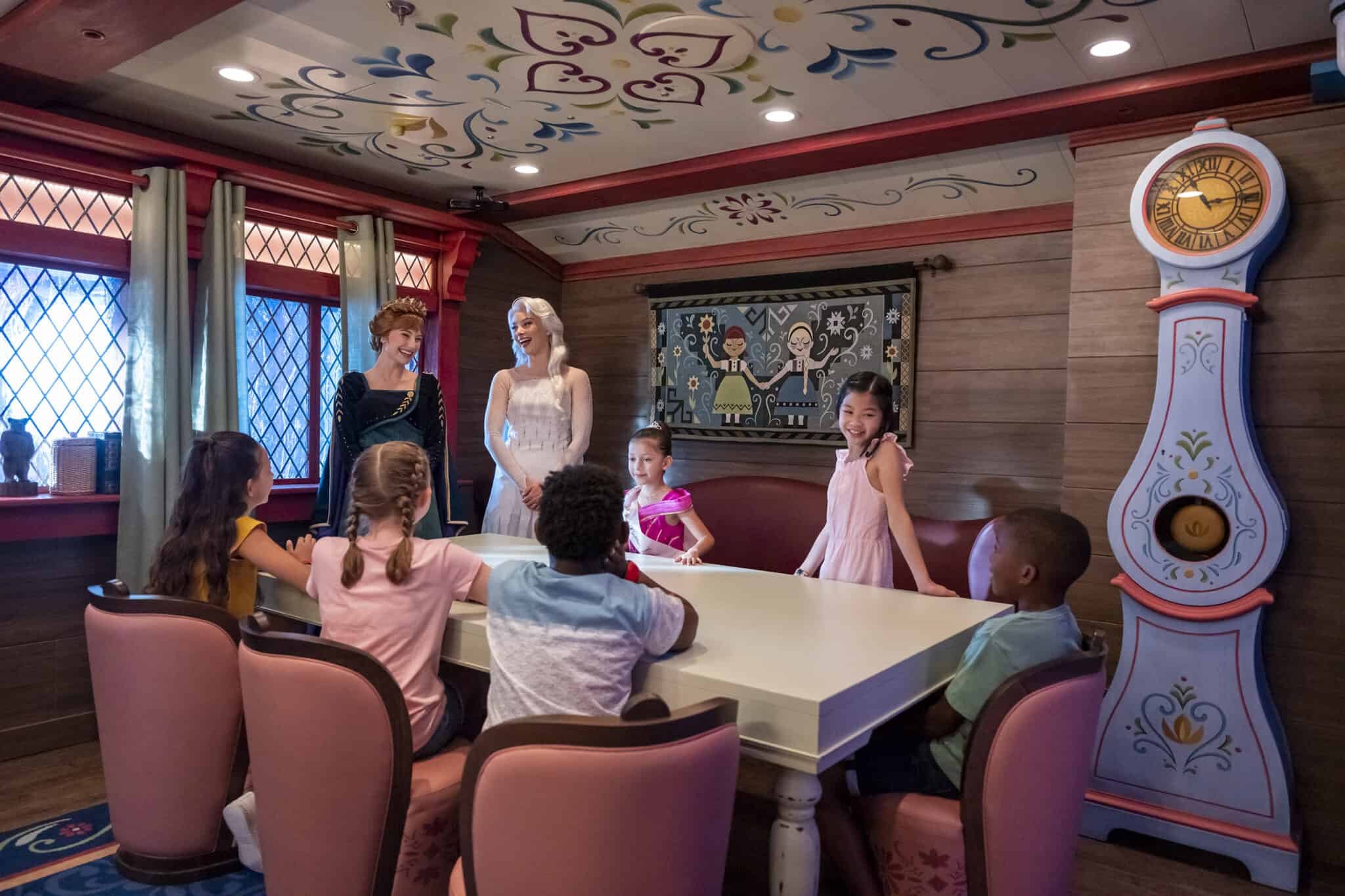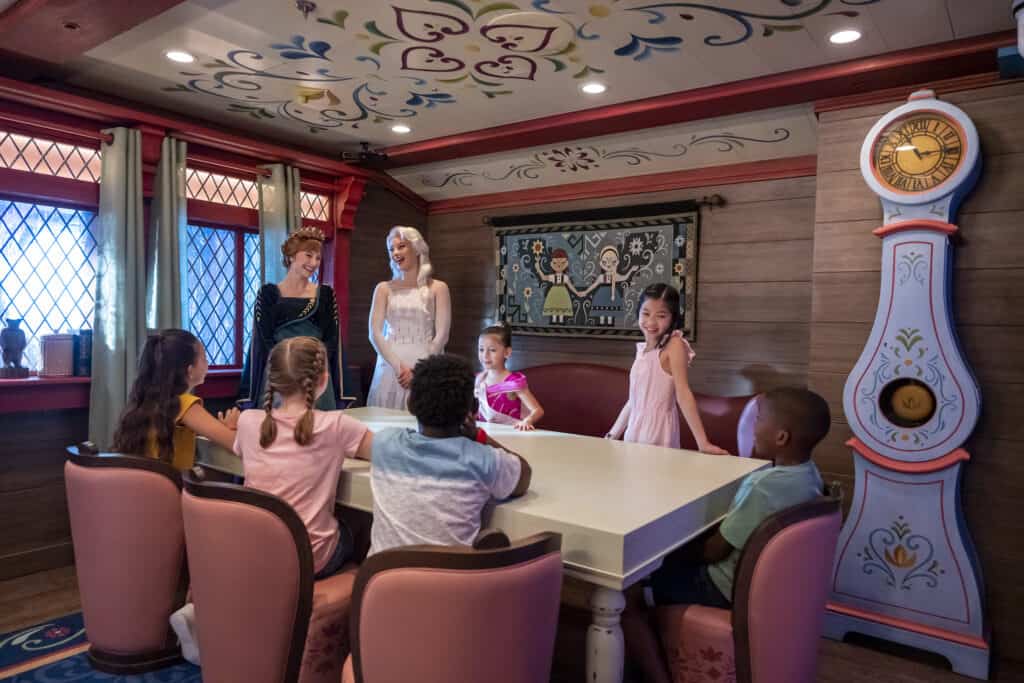 For the littlest cruisers ages 6 months to 3 years, It's a Small World Nursery offers babysitting services in a special area inspired by the iconic Disney attraction. Years ago, I used the nursery for a couple of hours so my husband and I could enjoy a quiet dinner and the Disney cast members took amazing care of my daughter.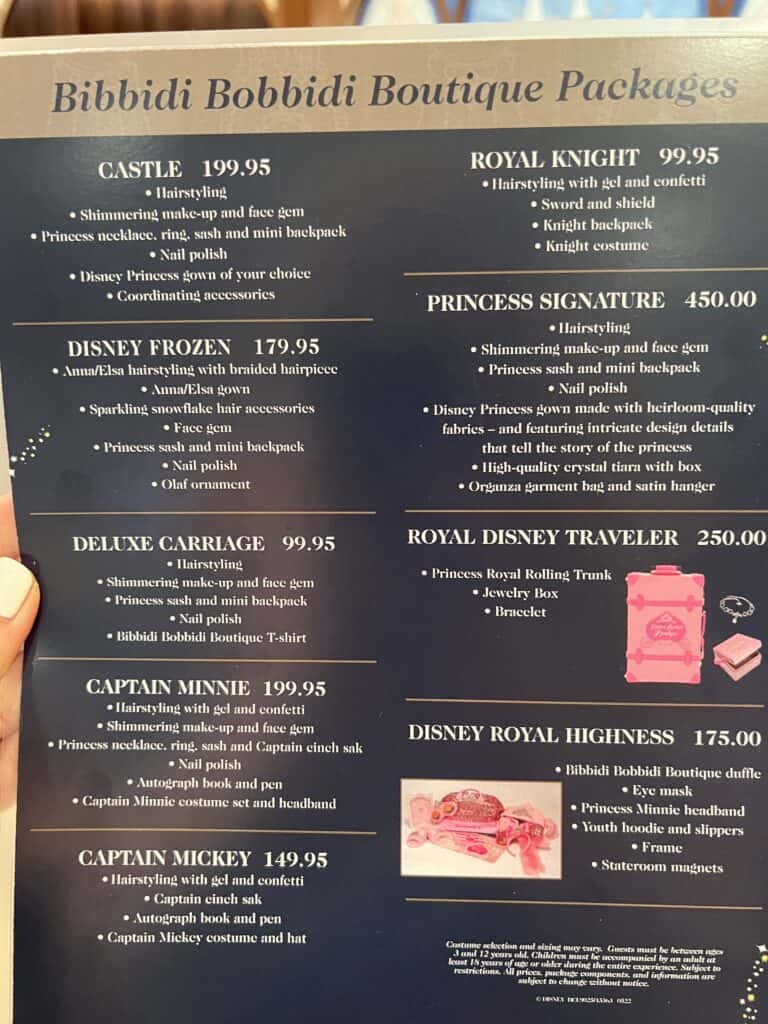 If you have budget for it, book the Bibbidi Bobbidi Boutique. It is gorgeous and they offer so many services!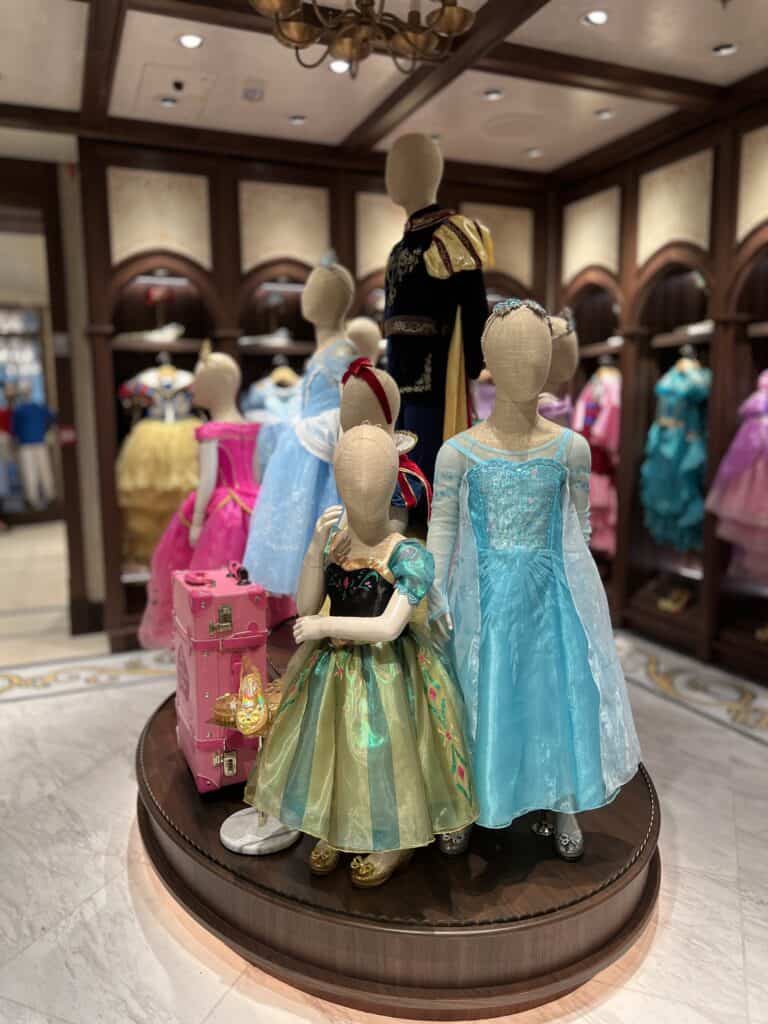 Plenty of adults-only options
The lounges not only have unique theming and decor, but also fabulous libations. Whiskey and Bourbon lovers shouldn't miss Hook's Barbery for unique tastings, whether they will be enjoying the barber services or not.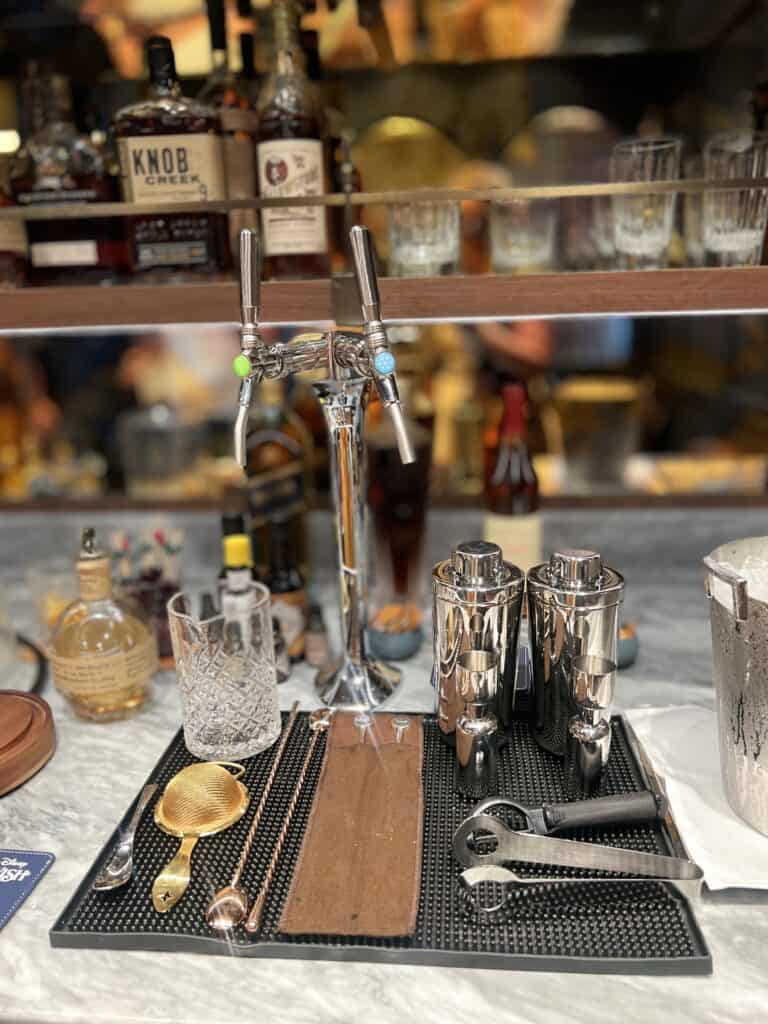 The Bayou is absolutely beautiful and aside from cocktails, you can get beignets and fresh juice smoothies.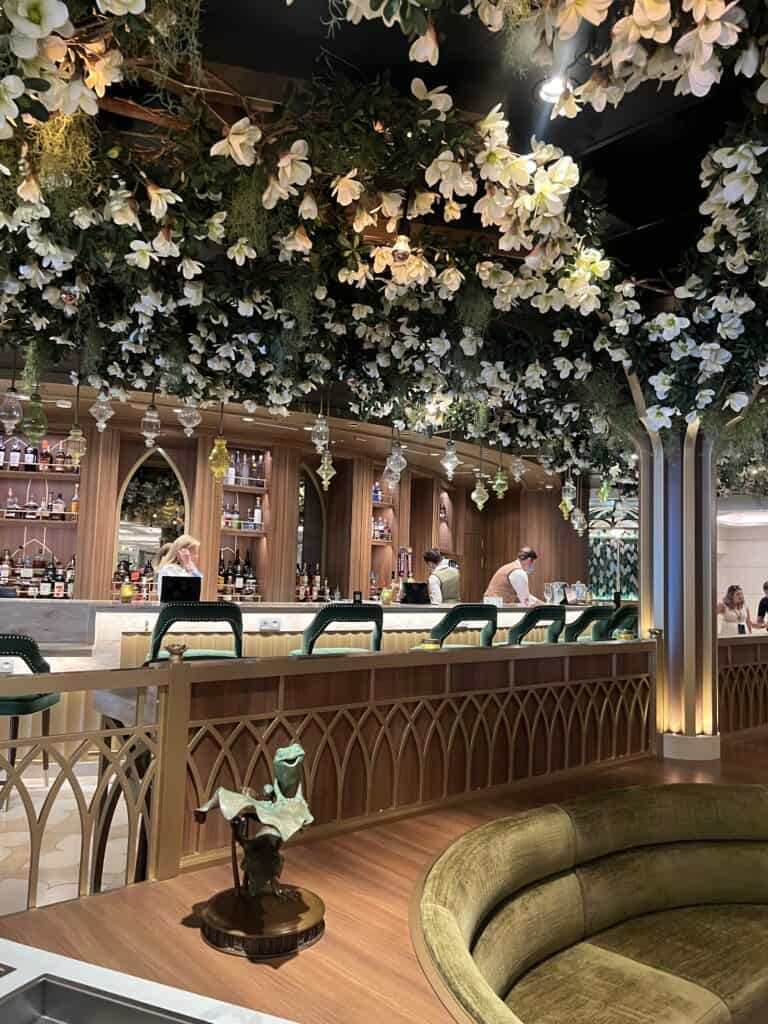 If you enjoy fine wine and champagne, don't miss The Rose lounge next to Palo. The views are stunning and they have a great wine and cocktail list.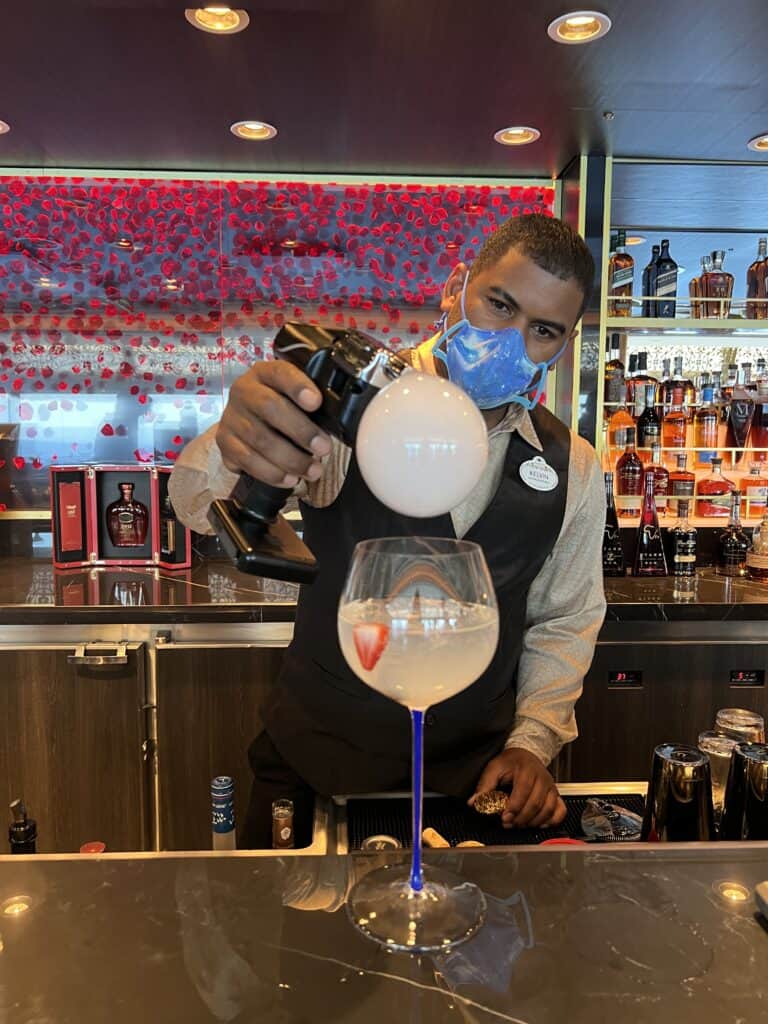 Of course, Star Wars fans will want to secure a reservation to the Star Wars: Hyperspace Lounge located across The Bayou.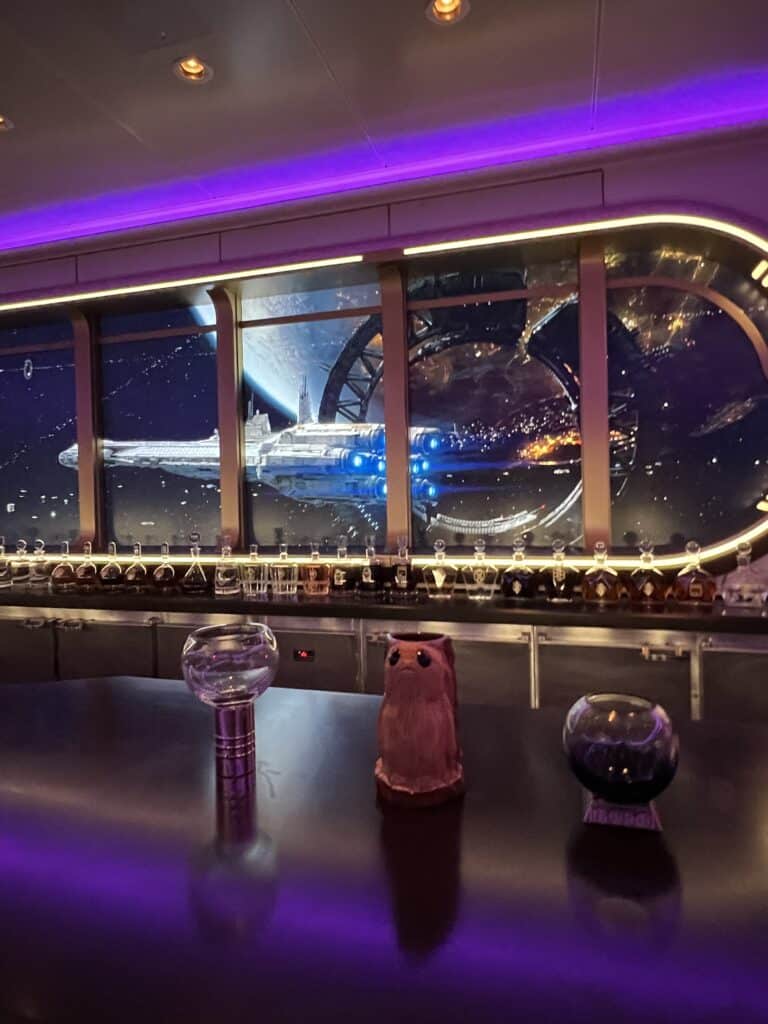 Tip: head over in person the first night of your cruise. It's a relatively small space and fills up quickly. During the afternoon you can visit with your children, but after 9pm is when the real fun begins. There is a $5,000 drink on the menu, the Kaiburr Crystal, but nobody would go on the record to share with me what it includes or what experience it unlocks.
Interior and exterior Rainforest experiences at the Spa
As is traditional on board Disney cruise ships, you can purchase a pass for the Rainforest experience at the Senses spa. The interior and exterior experiences make the pass worthwhile if you are able to spend time away from the children. There are swing, big loungers and hot tubs in the outside space, while you can enjoy the heated loungers inside if you prefer to be under a/c.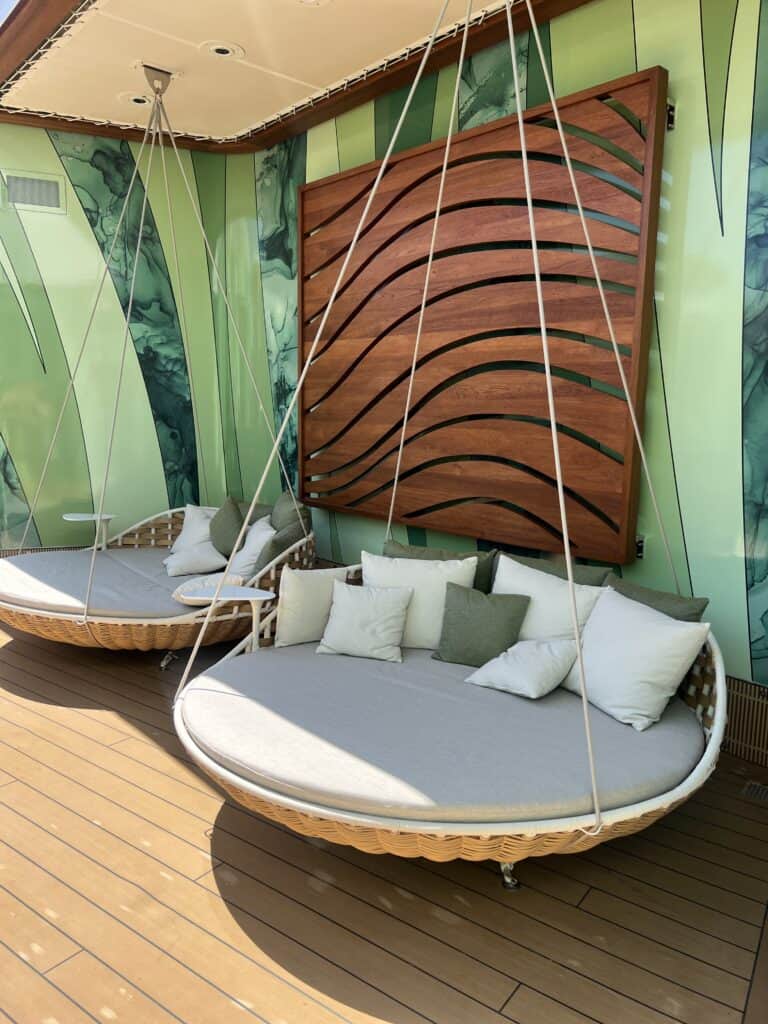 There are also plenty of spa treatments and wellness programs. We did the couples massage and it was the perfect way to kick off our cruise!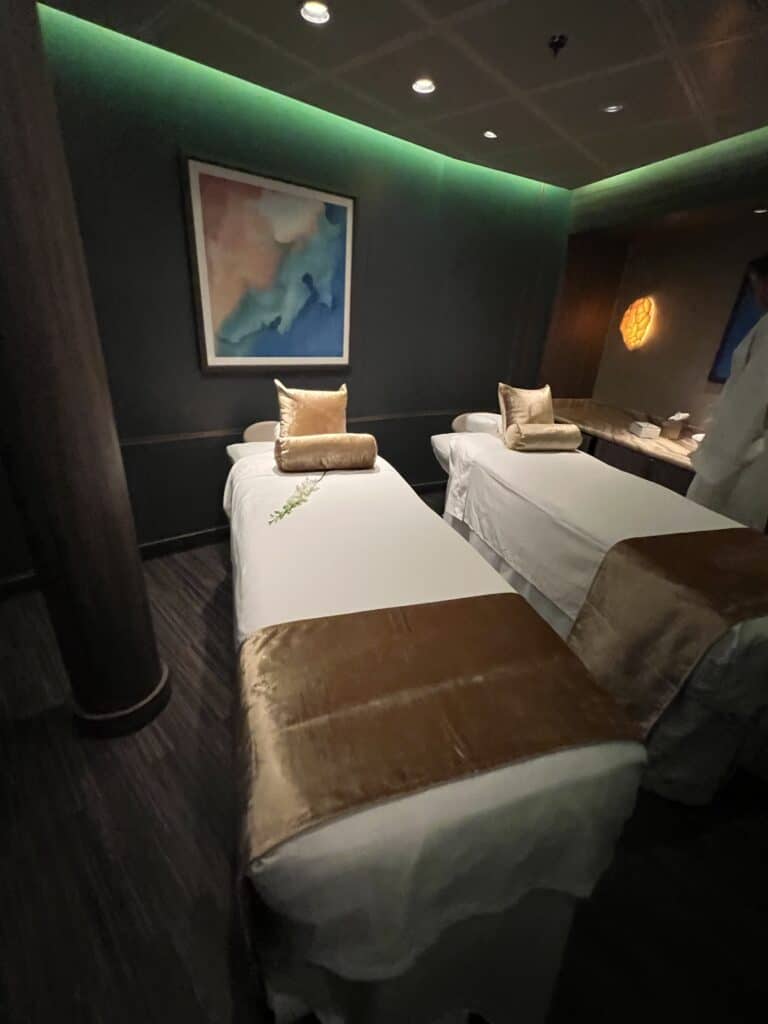 Specialty coffee drinks in several coffee shops
Coffee lovers, rejoice! You can get your favorite specialty coffees at several coffee shops on board the Disney Wish, like Enchanted Sword Café and Wishing Star. Find them on decks 4 and 5, and the adults-only Cove Cafe on deck 13. You can even choose your latte or cappuccino art decoration!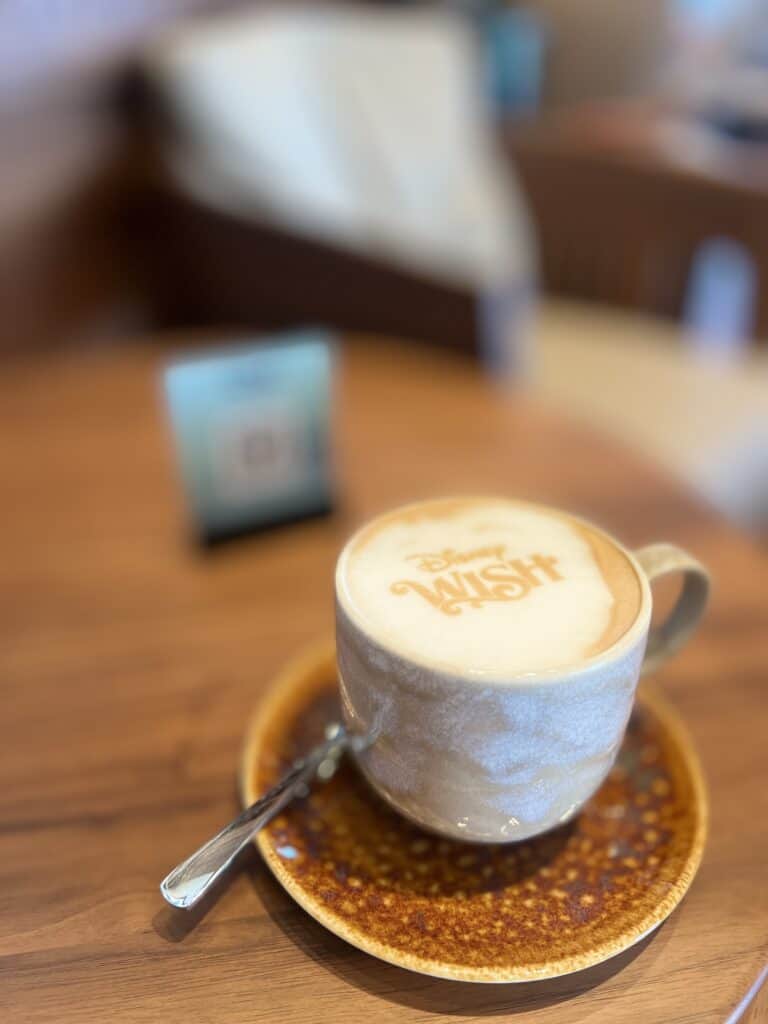 Top notch entertainment
Both at dinner and at shows, expect Disney's incredible expertise to surprise and delight you. At Arendelle, not only will you enjoy delicious food with a Scandinavian twist, but there is a live show celebrating Anna and Krystoff's engagement. Olaf also spends time interacting with guests. The entire experience feels like a character meal that you would pay for but it is included in your price.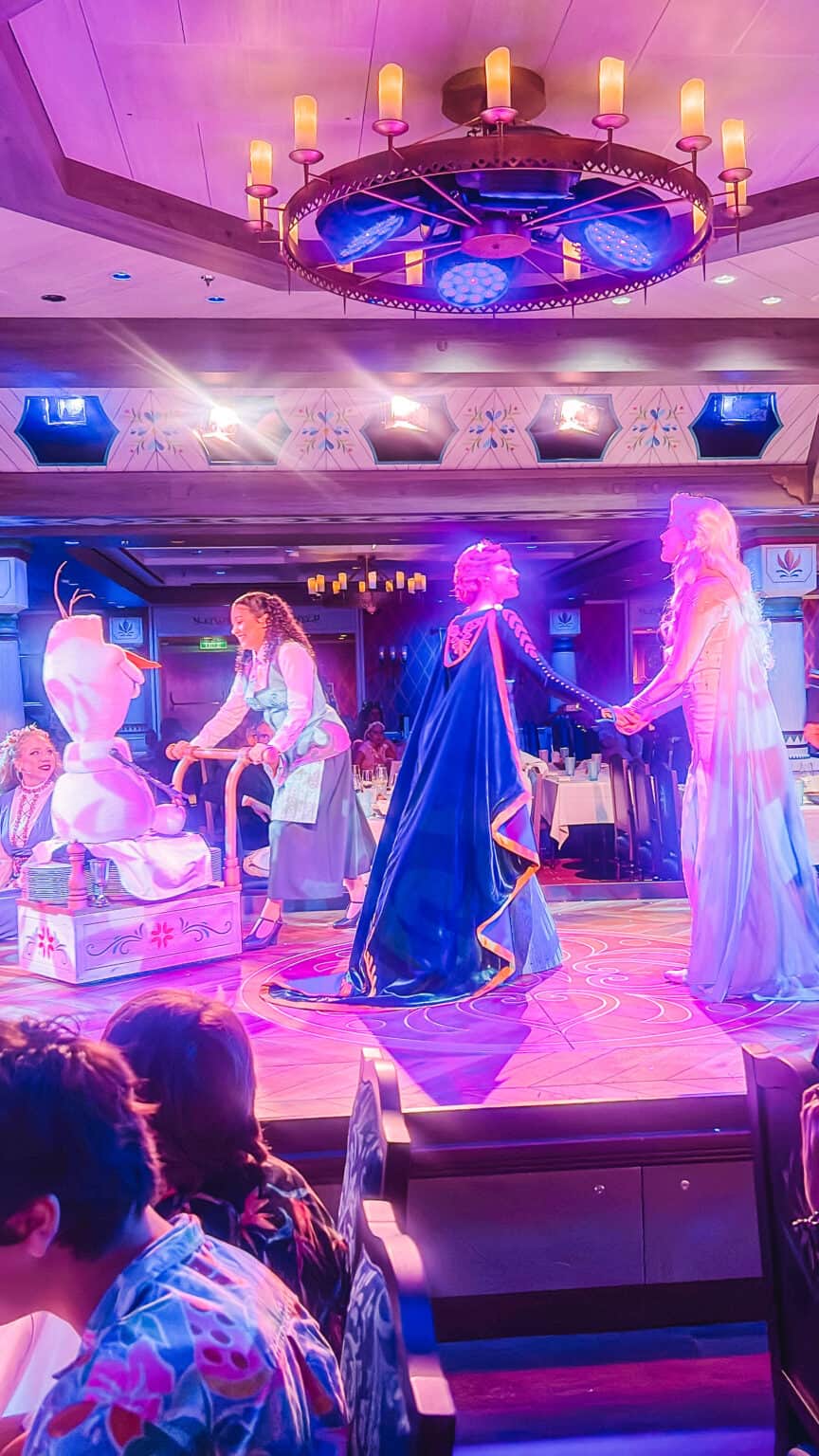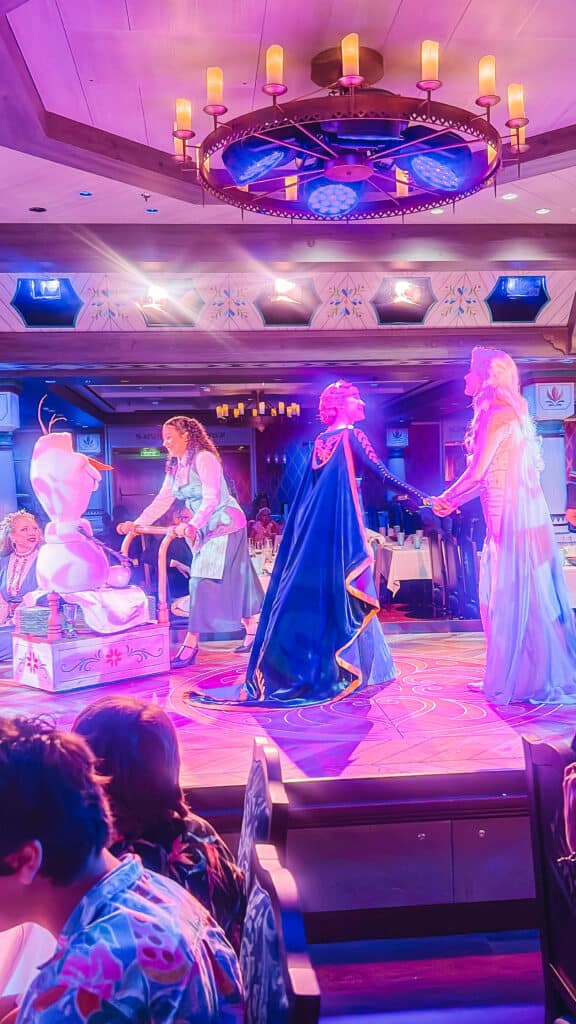 The shows, as we all have come to expect, are Broadway-quality. The Little Mermaid is retold in a way that feels fresh, interactive, and inspires everybody to find their voice. The costumes are made from recycled materials and the cast is full of accomplished talent. Tip: if you can, sit in the first half of the theater for even more magic.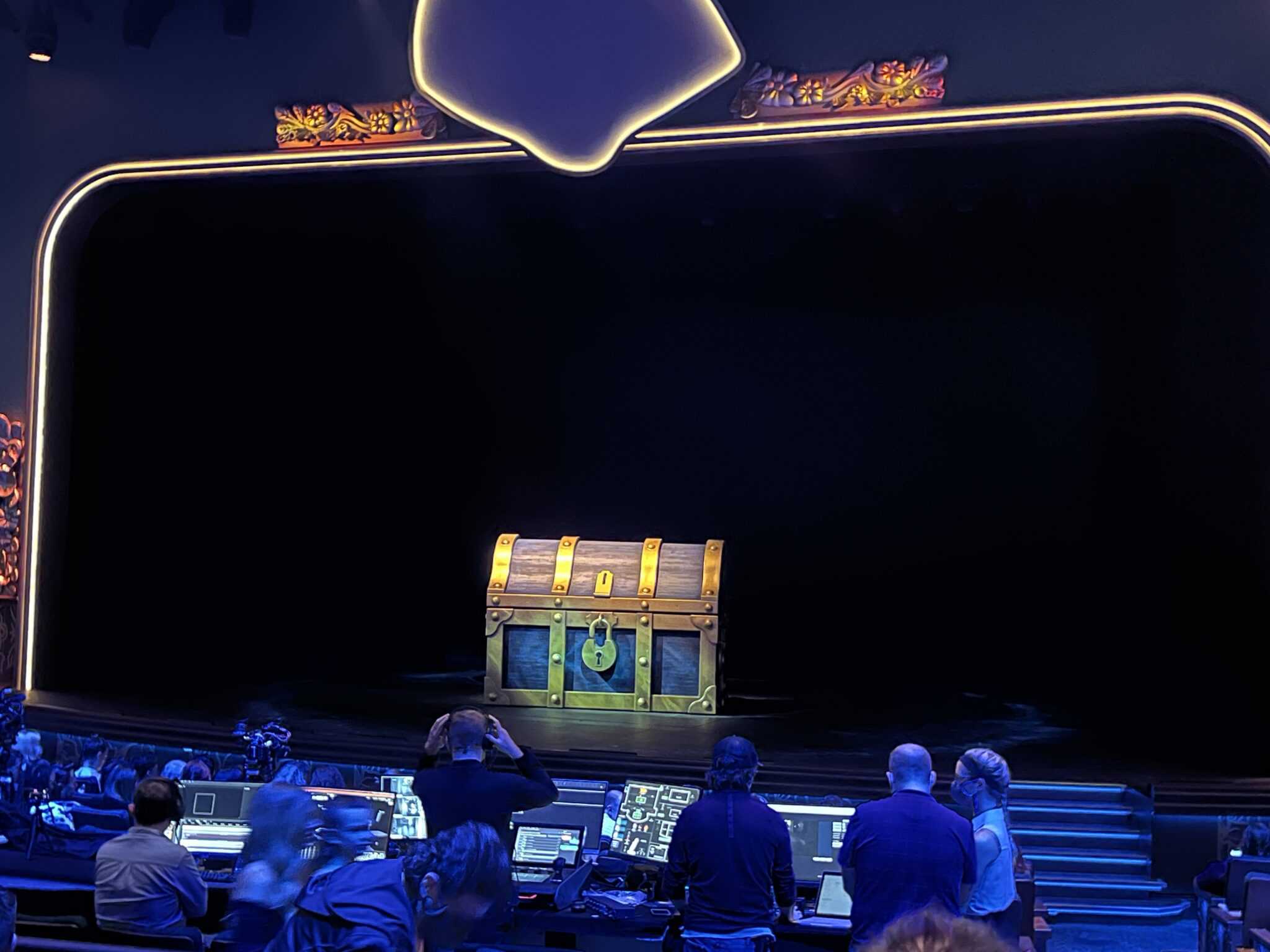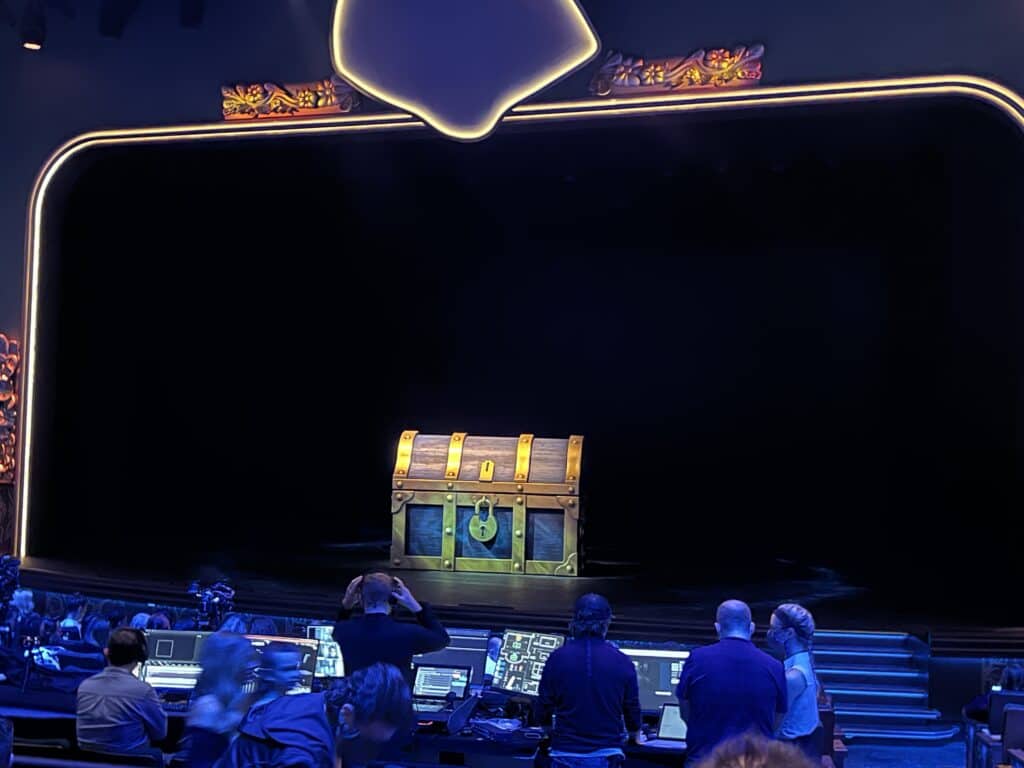 Disney's first attraction at sea
The AquaMouse water slide is Disney's official first attraction at sea. Complete with show scenes, lighting and special effects, this water ride is sure to delight everyone in the family as they zig, zag and zoom through 760 feet of winding tubes suspended high above the upper decks.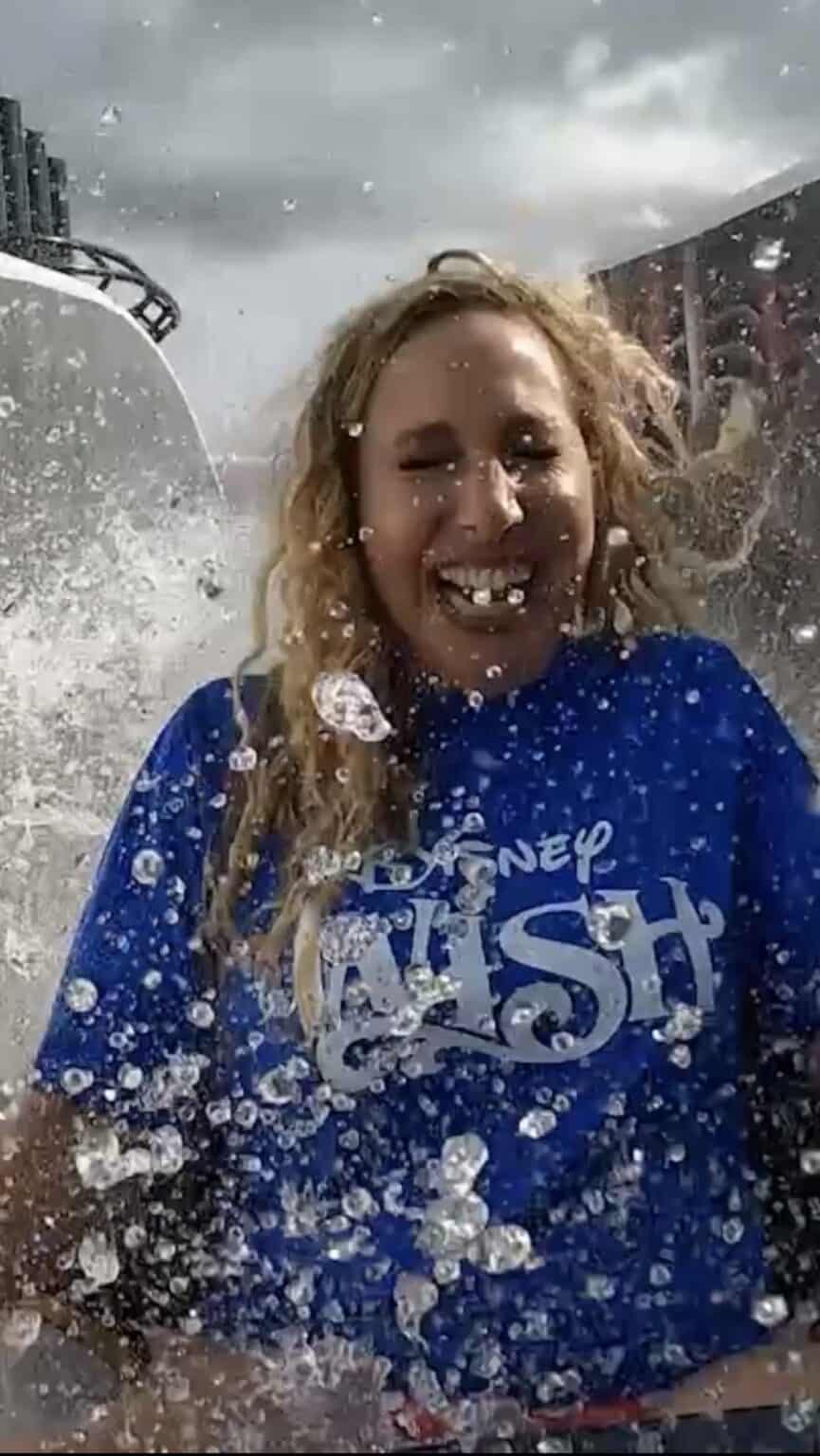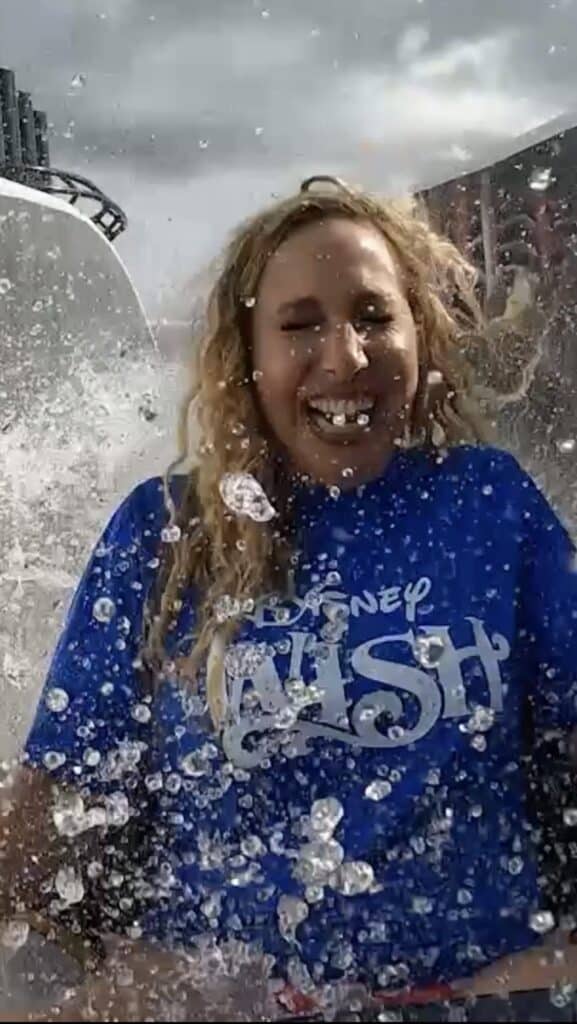 If that sounds like too much for the youngest members of the family, just head over to the Toy Story-themed district designed especially for families with toddlers and young children. It includes a splash zone, wading pool, family waterslide and smoothie bar.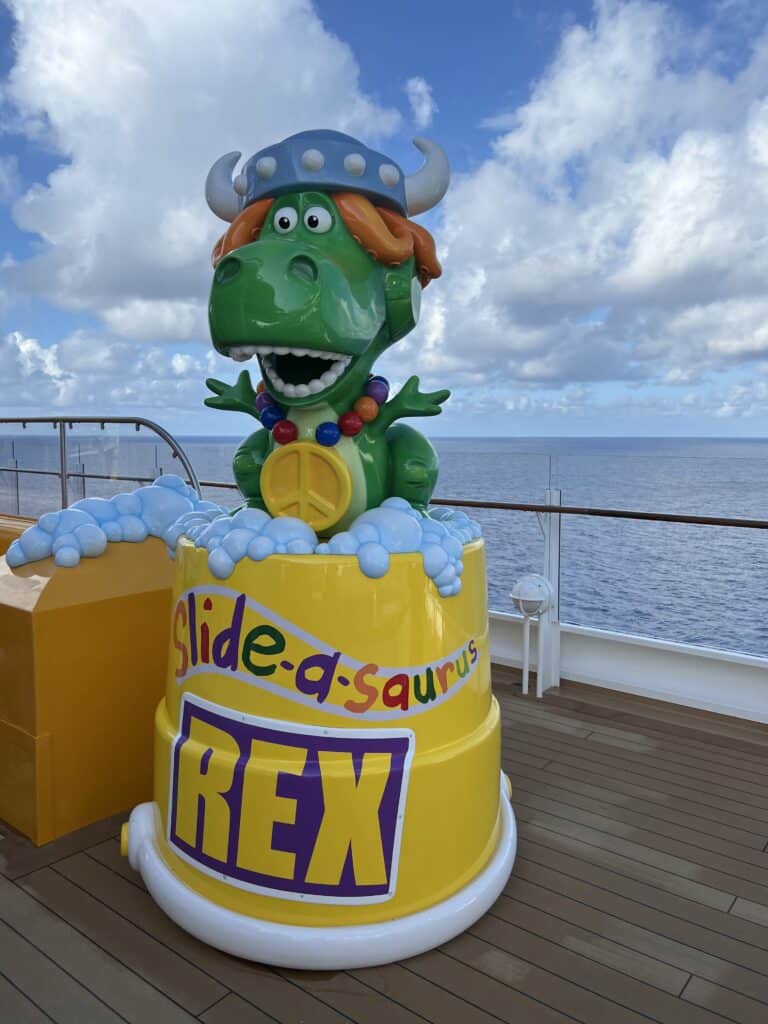 Spectacular food on the Disney Wish
Disney is known for its dining rotation experience, in which you dine at a different restaurant each night but with your same wait staff. We started our journey in 1923, then Marvel and ended in Arandelle.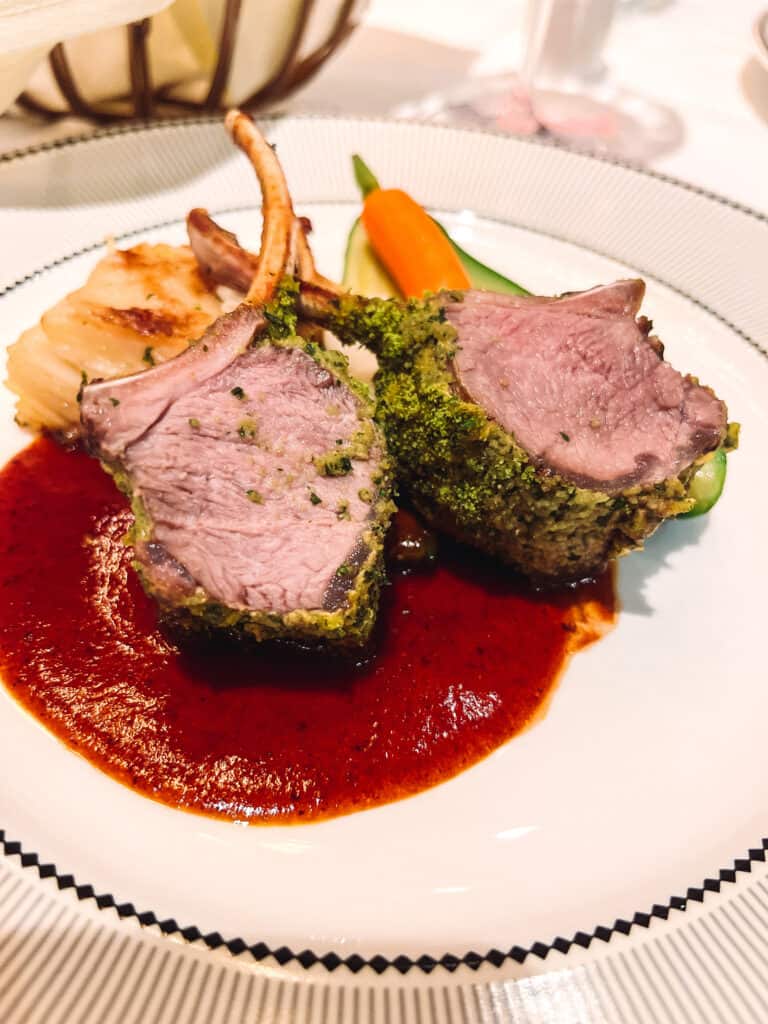 The food was wonderful and tasty, with allergy menus and plenty of vegetarian options. The tuna in 1923 was outstanding, as were the lamb chops, while my husband´s gluten-free gnocchi were phenomenal. When in doubt, ask your server or simply order more than one dish. That's the beauty of a cruise!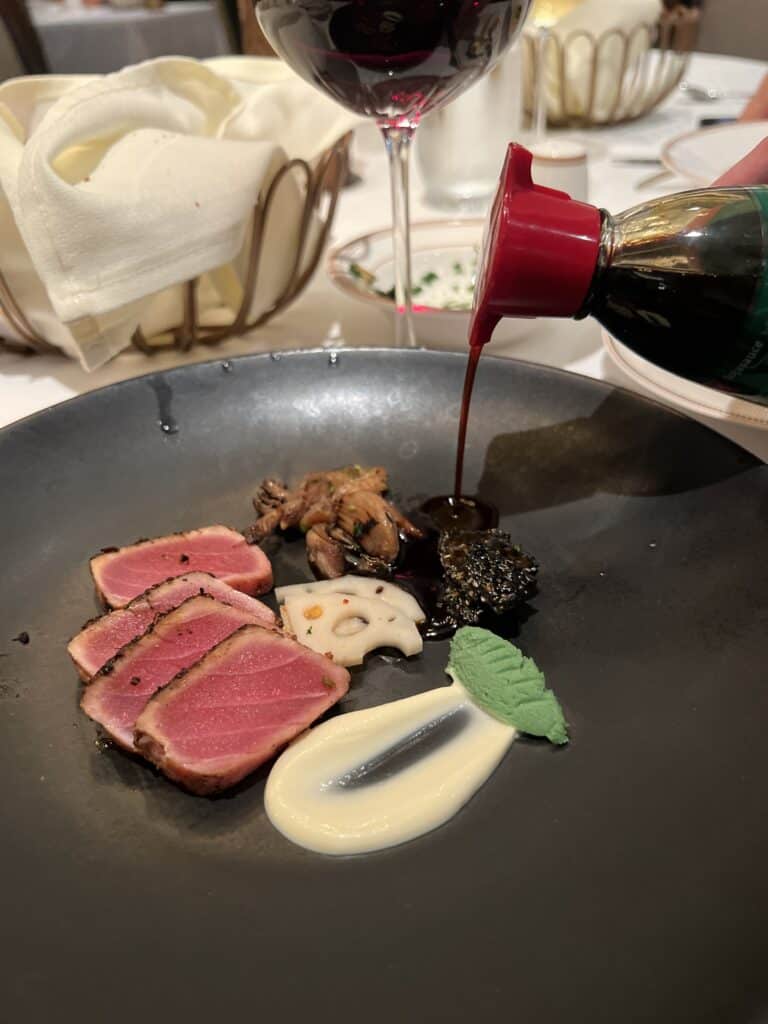 Even if you go to the quick service options on deck 11, you will be pleasantly surprised. The traditional buffet has been replaced by Marceline Market with different stations and great options. I even saw fancy mini charcuterie boards!
Outside, you will find even more food. From barbecue to pizza to tacos, you will always find something that appeals to you.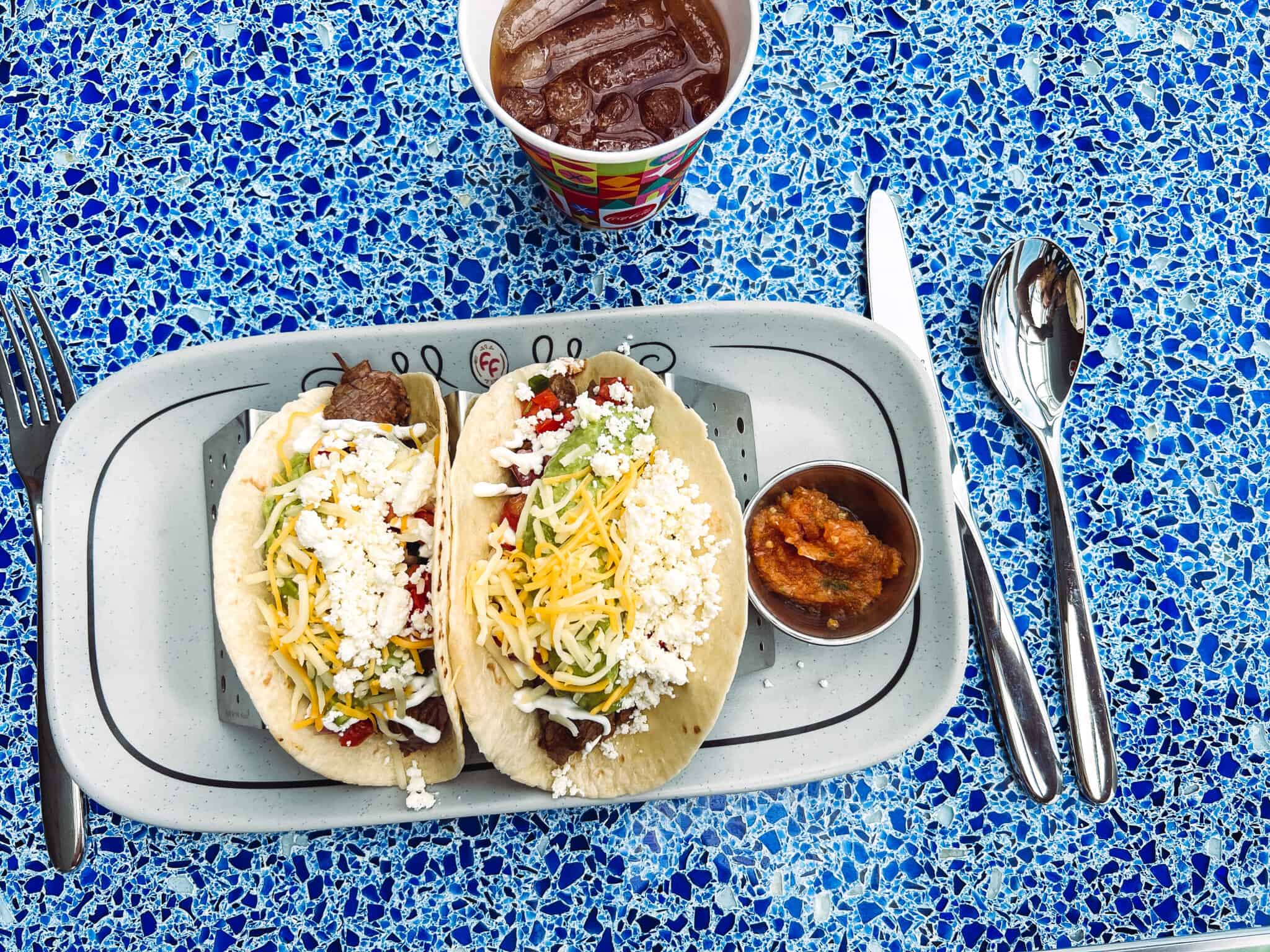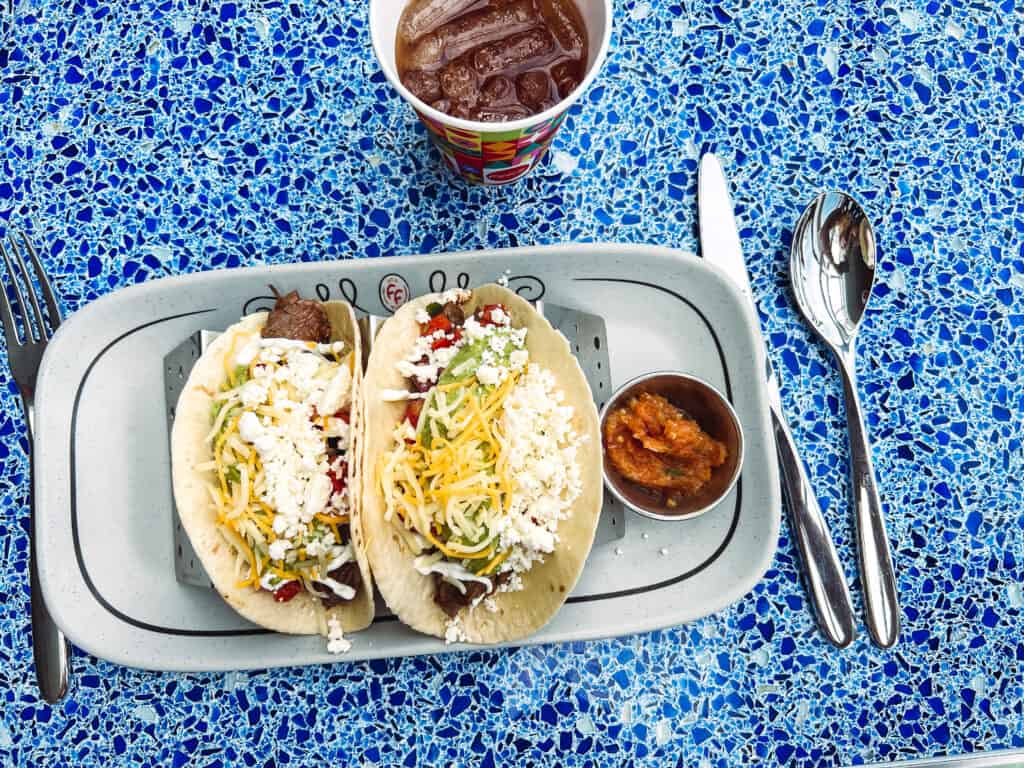 Now let's talk about unique, premium dining experiences. We dined one night at the adults-only Palo Steakhouse, which offers an expanded menu when compared to the Palo restaurants onboard other Disney cruises.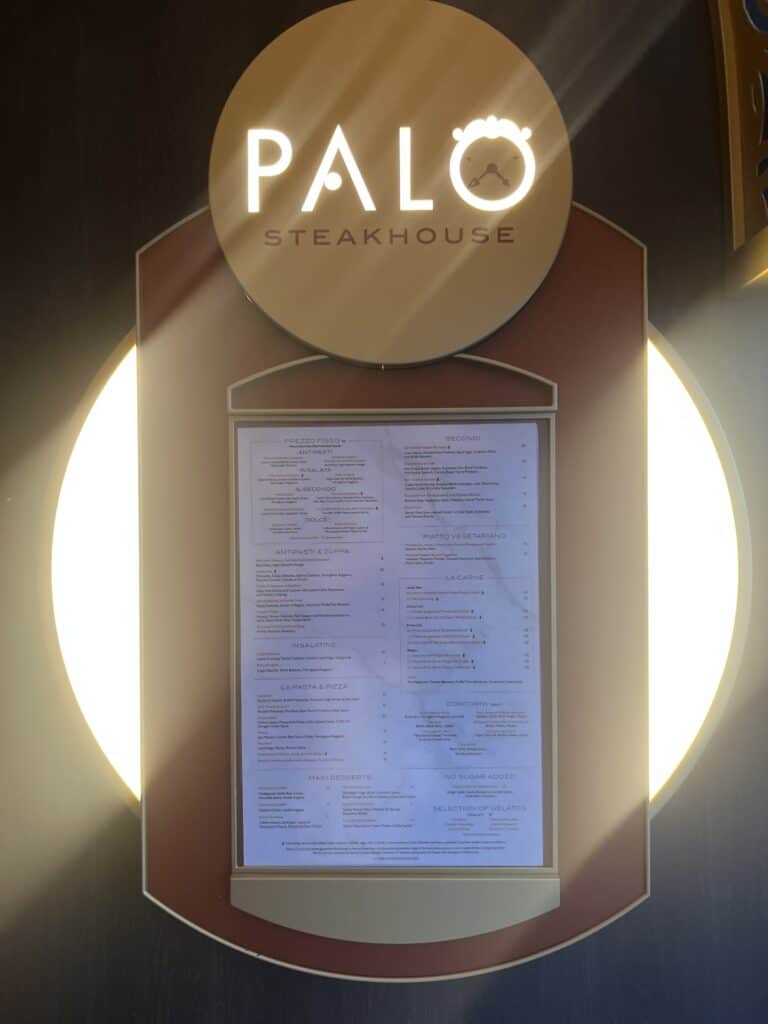 The ambiance and views are gorgeous, along with the Bernardaud china and custom glasses. The wine list is exceptional and the food, well, outstanding. Even the bread is stellar! They were kind enough to freshly bake rosemary gluten-free bread for my husband and it honestly is the best GF bread we have ever tried.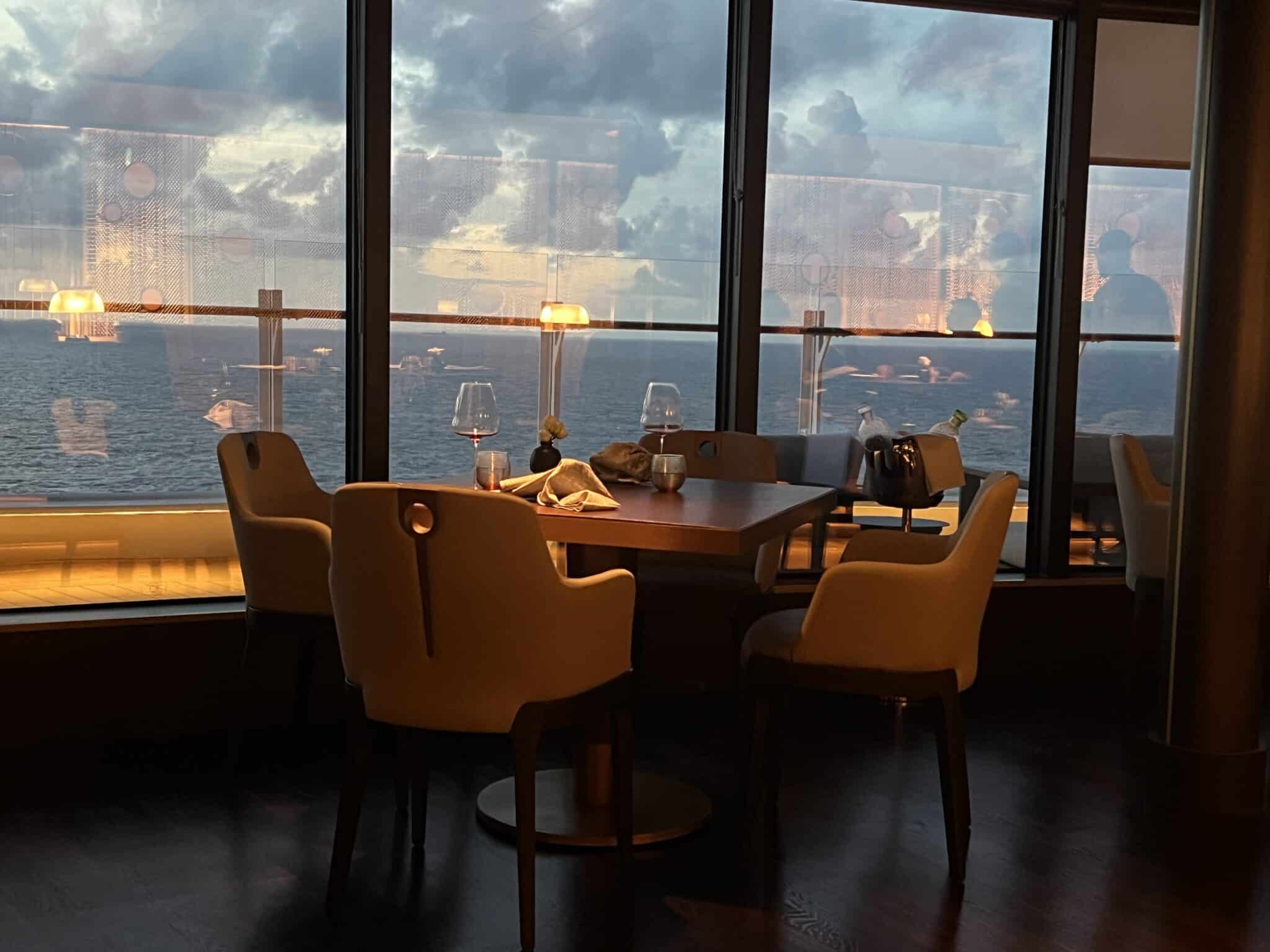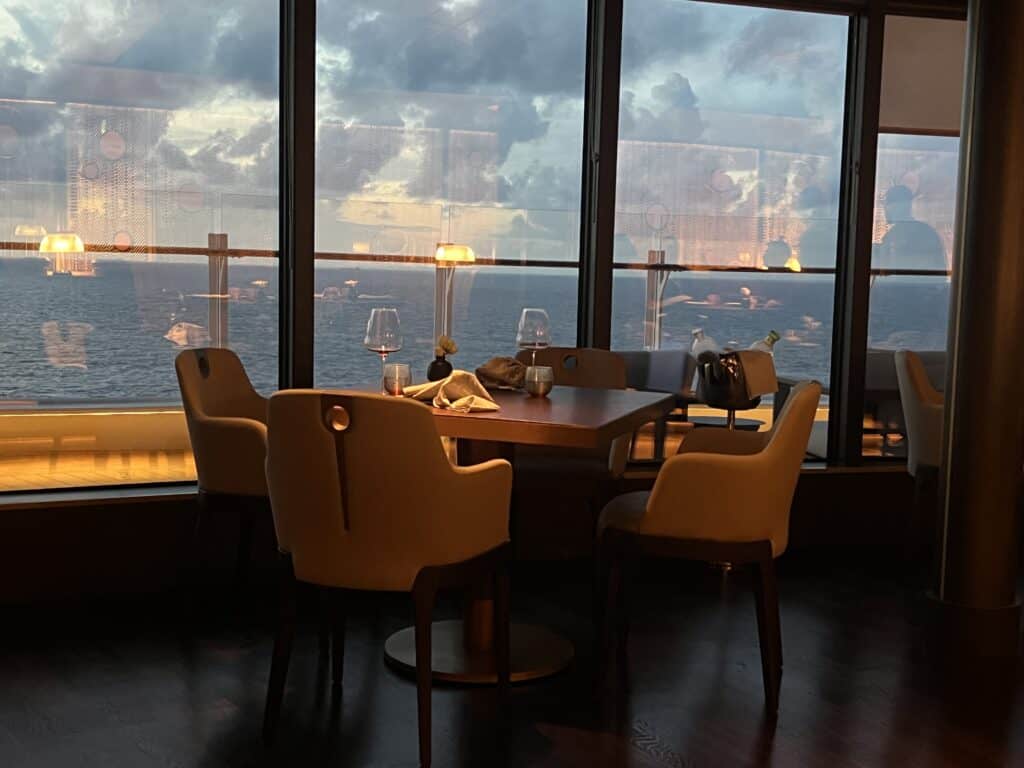 We had burrata, agnolotti, osso bucco and Japanese Wagyu beef. They all exceeded my expectations but the Wagyu melted in my mouth and amazed me with its delicious flavors.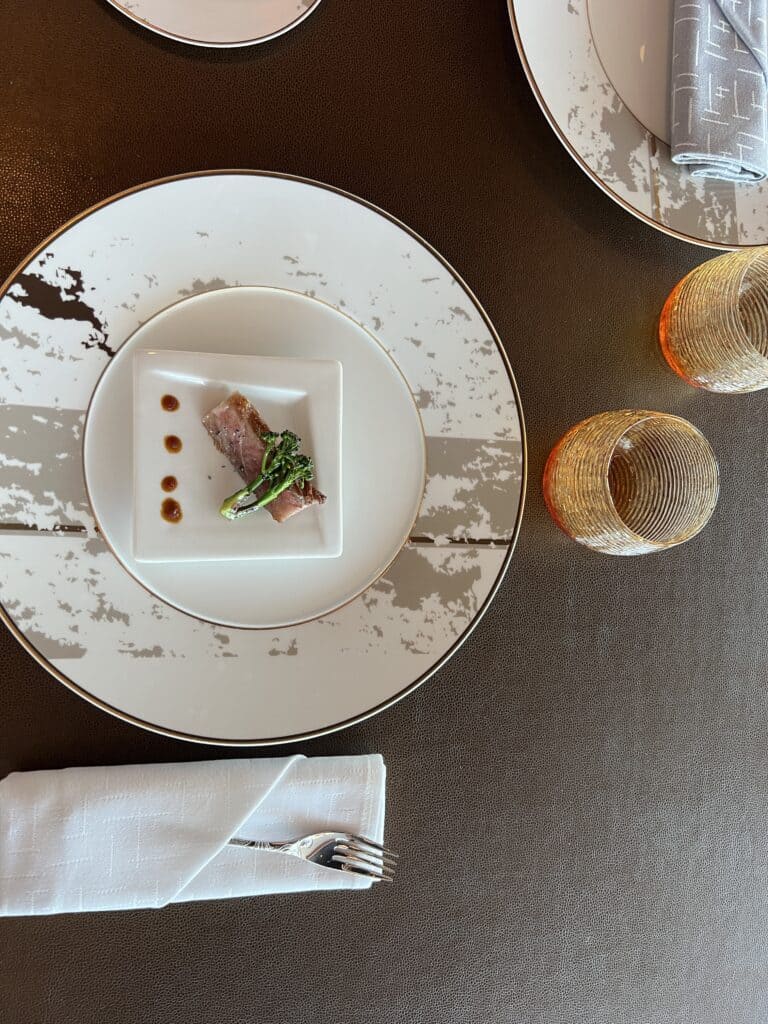 Of course we also had dessert. The panna cotta was one of the best ones I have ever tried, while the soufflés were perfection, both in their gluten-free and regular versions.
If you are truly a foodie, Enchanté by Chef Arnaud Lallement promises to be unforgettable.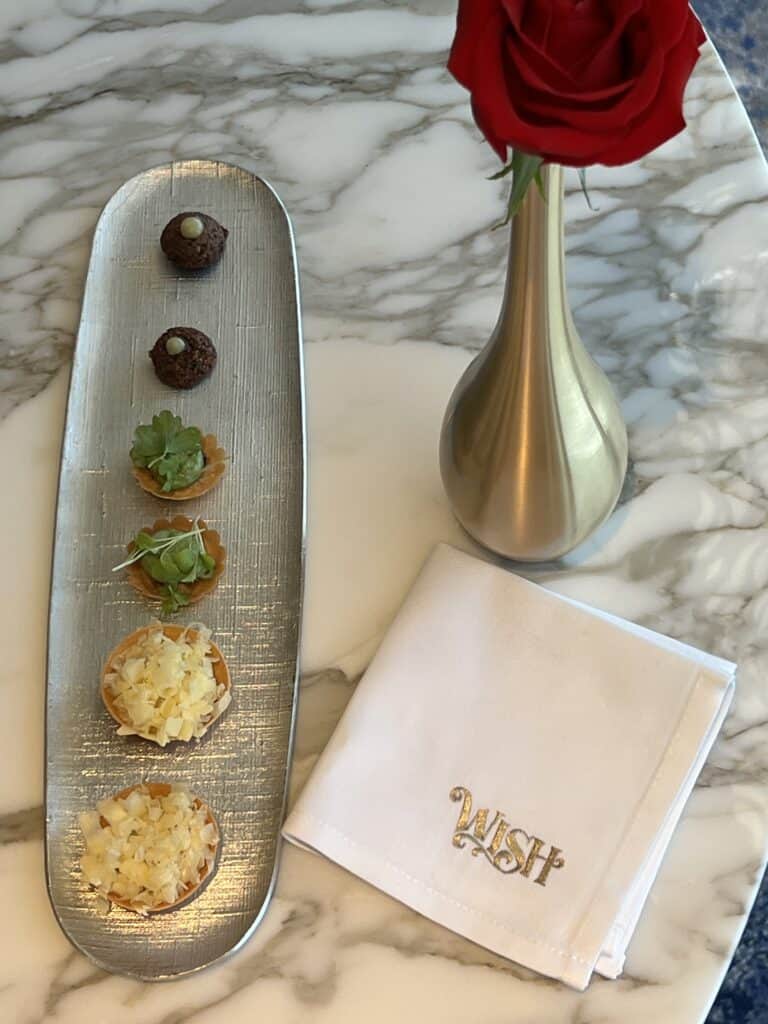 I was able to meet chef Arnaud, who has won three Michelin stars, and try a few bites that were an explosion of flavor. This is the most upscale meal you can have at sea and I highly recommend making reservations as soon as you can.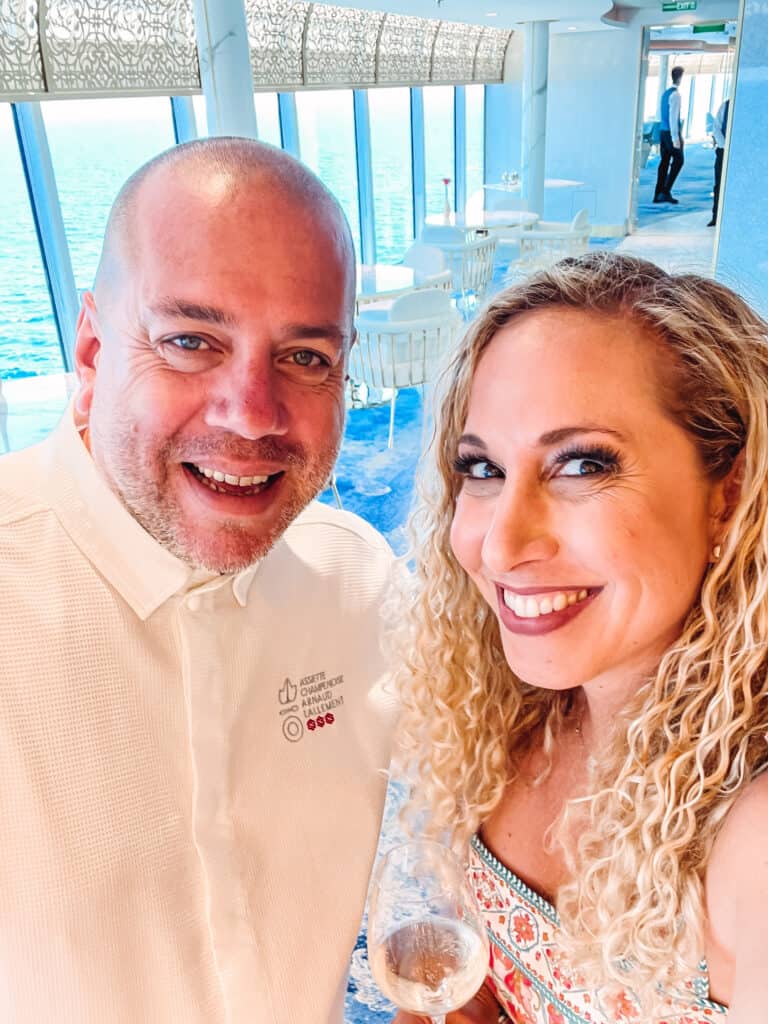 Watch new movies in state-of-the-art theaters
The Wonderland and Never Land Cinemas are intimate screening rooms providing guests more options than ever to watch classic and first-run films from Disney, Pixar, Marvel, Lucasfilm and more. During the inaugural sailing, I saw Lightyear and Doctor Strange being screened multiple times a day. You can buy popcorn and refreshments right across the hall.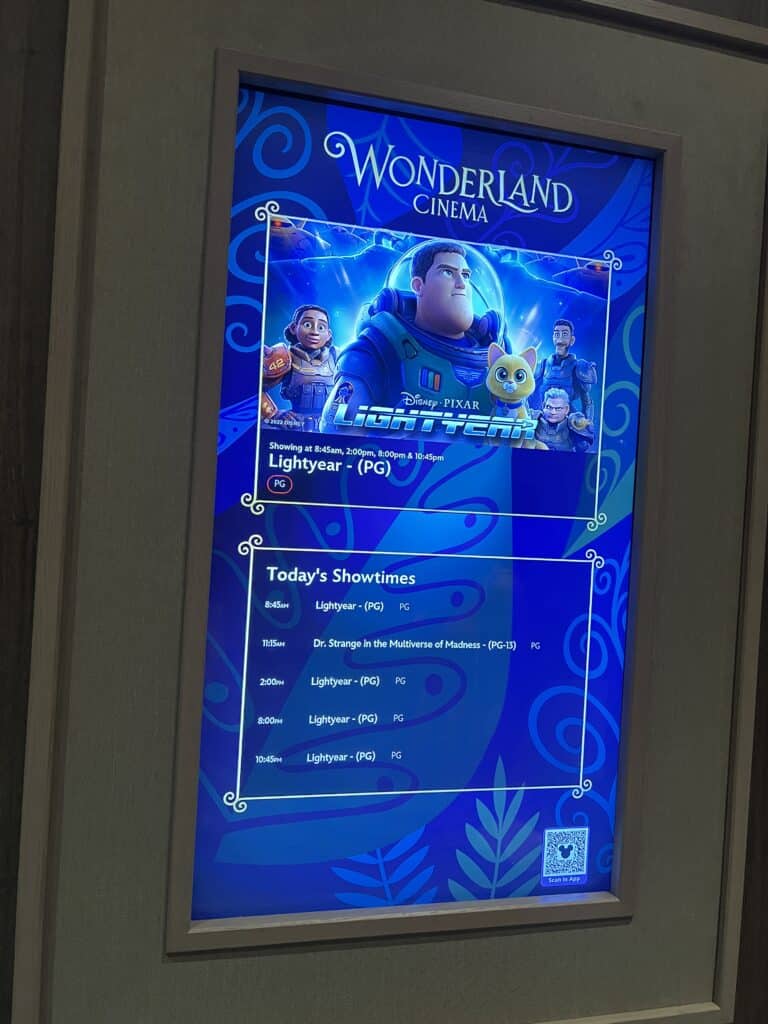 How to book a Disney cruise
Now that you have seen just a little of everything the Wish has to offer, you probably want to go. You can book a Disney cruise by calling your favorite travel agent or visiting disneycruise.com.
There are special discounts for select sailings for Florida residents and military families.
Would I recommend the Disney Wish? I think by now you can guess my answer. I can't wait to go on a real vacation and experience everything this gorgeous ship has to offer. Stay tuned for my best tips if you go on the Disney Wish!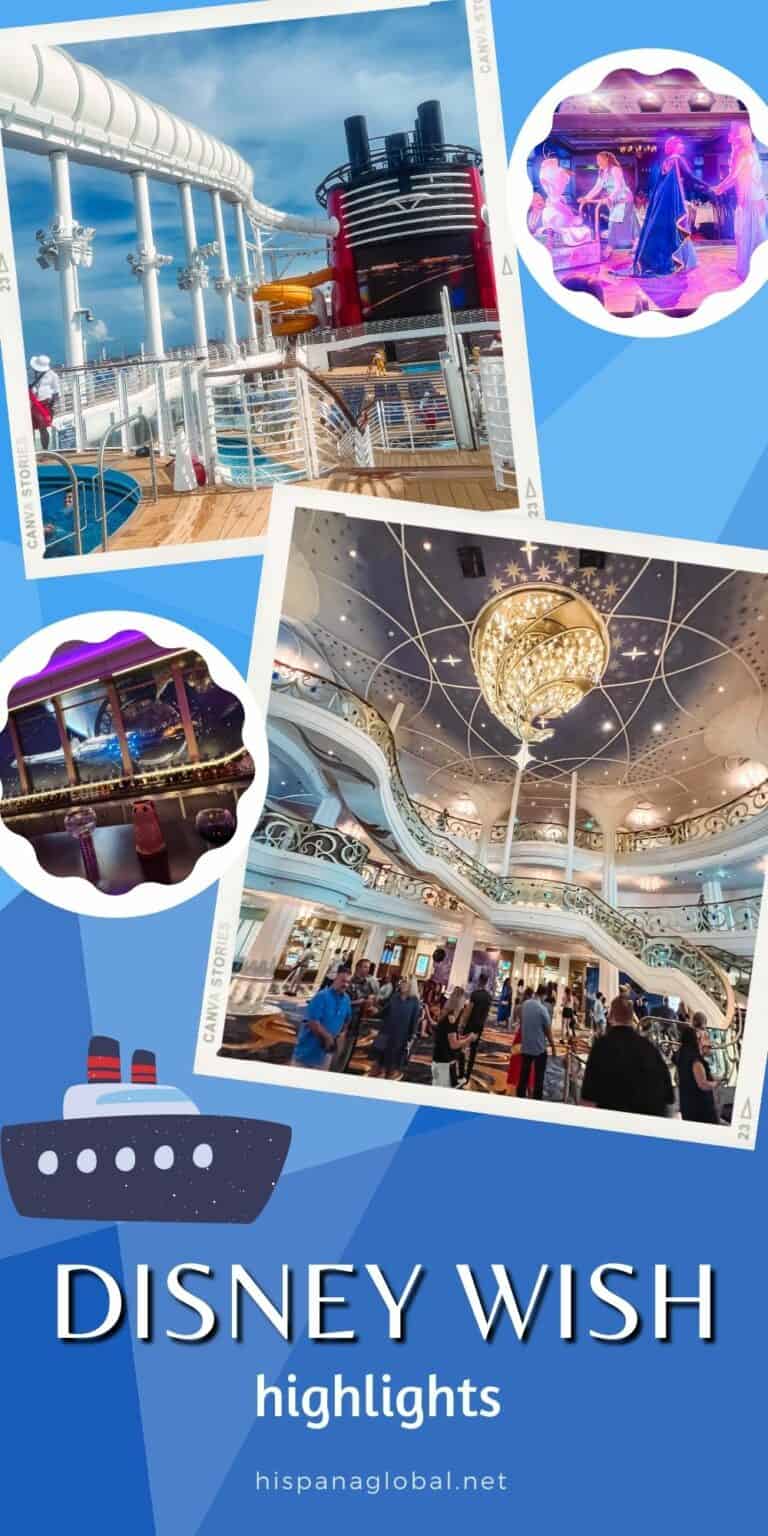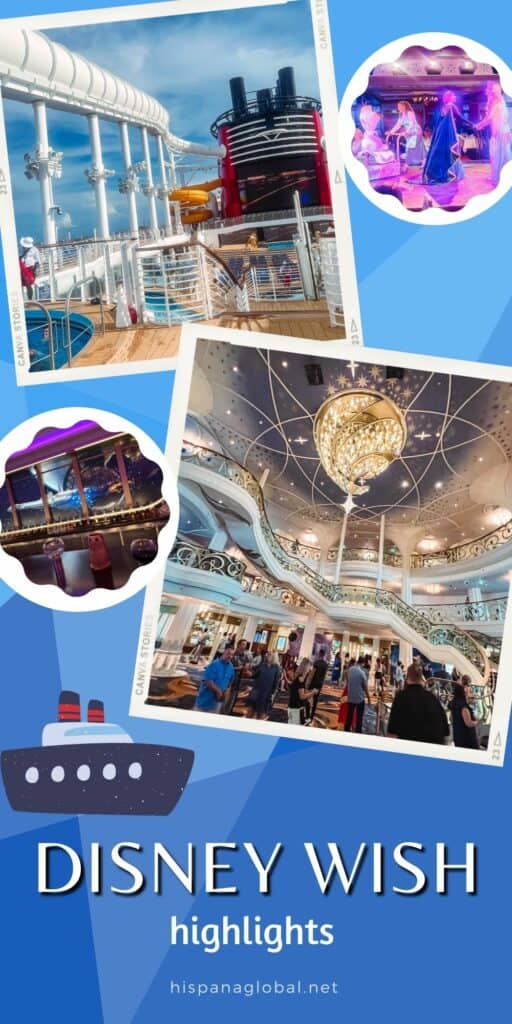 More Disney Tips
Special thanks to Disney Cruise Line for inviting me as press to the Disney Wish´s christening and inaugural sailing. No additional compensation was received for this post.