Meet The Children Of Mary Poppins Returns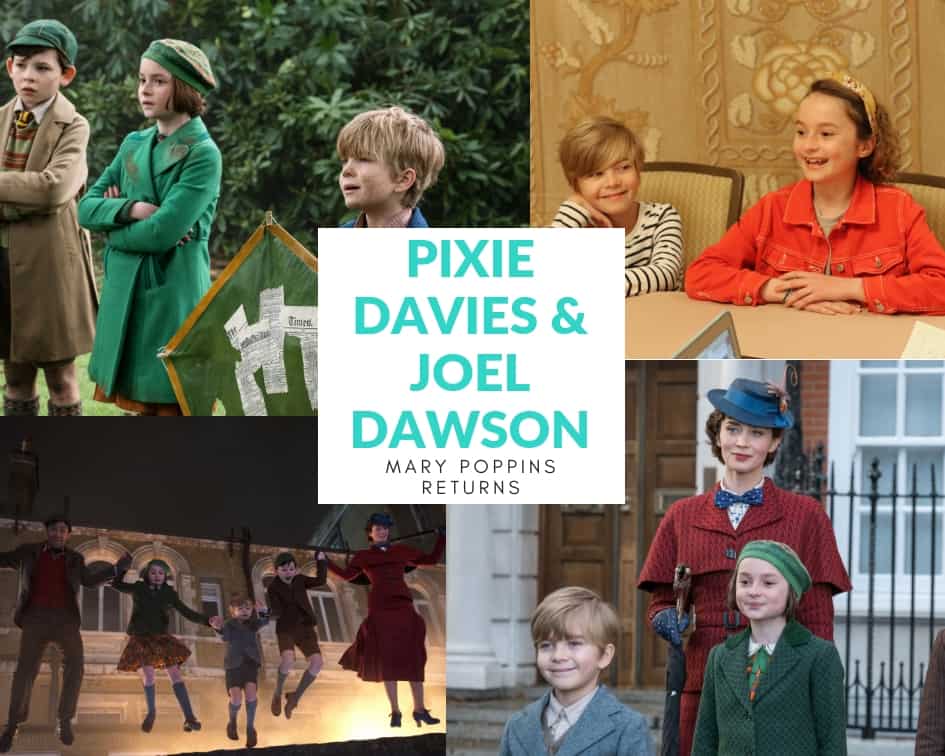 Pixie Davies and Joel Dawson are so wise beyond their years, that sometimes you forget they are the children of Mary Poppins Returns, the sequel to the beloved classic. The third Banks child, John, is played by Nathanael Saleh, who is filming in New Zealand but stays in contact with his co-stars. They all rehearsed for two months under the direction of Rob Marshall and then filmed for five more months. "He's such a lovely director, honestly.  He is the nicest man," says Pixie. Now they can't wait for their friends to see the finished movie.
Even if filming Mary Poppins Returns was work, it was also extremely fun. For Joel Dawson, who plays Georgie Banks, "I really liked the part when I had to dive through the bushes and then got dragged along by the kite.  That was a really fun scene."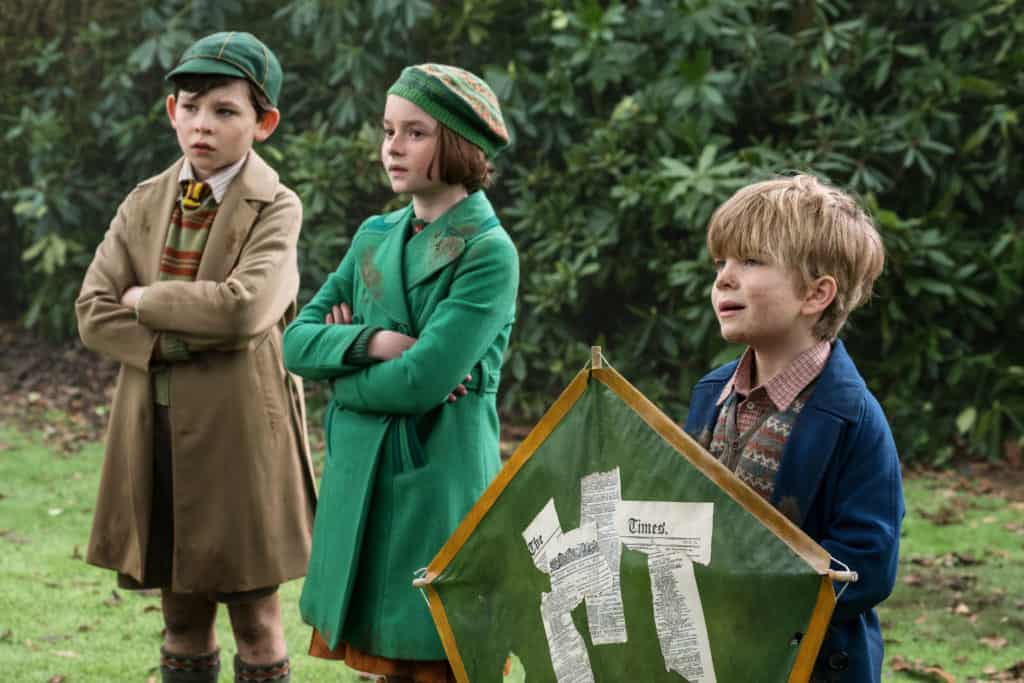 For Pixie, who plays his older sister Annabel, "it was Trip A Little Light Fantastic because it was just incredible watching the dance.  It just gets better every time." It also became her favorite song from the film, because "it's fun and dancey."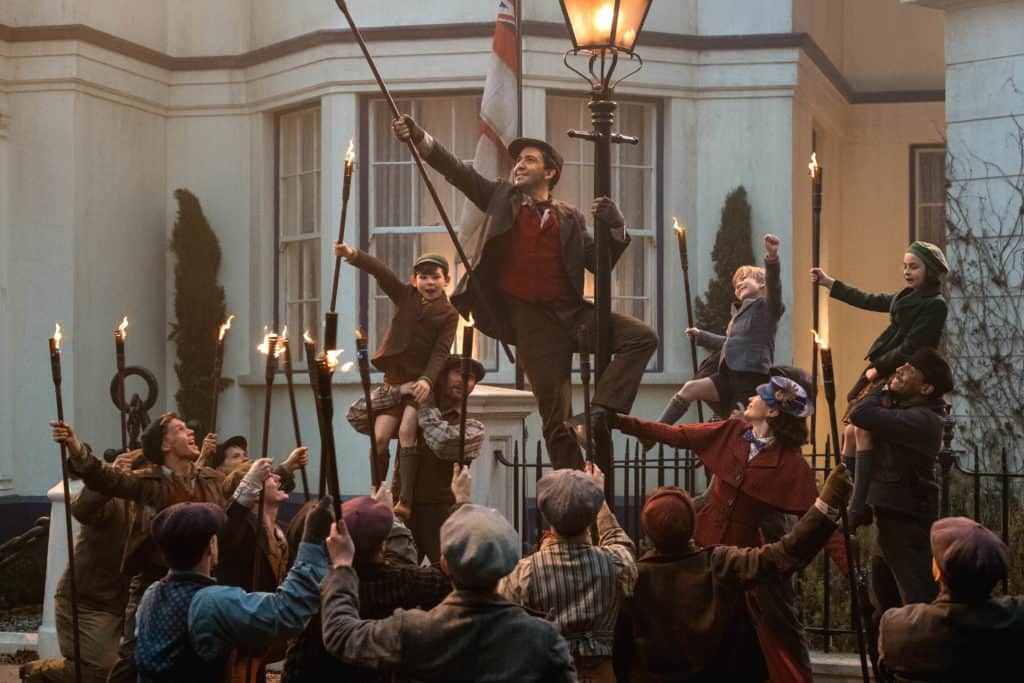 They also had the best time shooting the animated sequences. "Because the music was being played, I actually felt like we were actually in a chase and it was really awesome, yeah," remembers Pixie Davies. She was truly excited to see the finished scene. "It was really surprising because you don't know all the details that are going to be there, and then you watch it and it's there."

Life lessons
From the older actors, Pixie says she learned important lessons. "Just be yourself, do what you think is right, and then if you get a note, then you get a note.  It's okay," she says.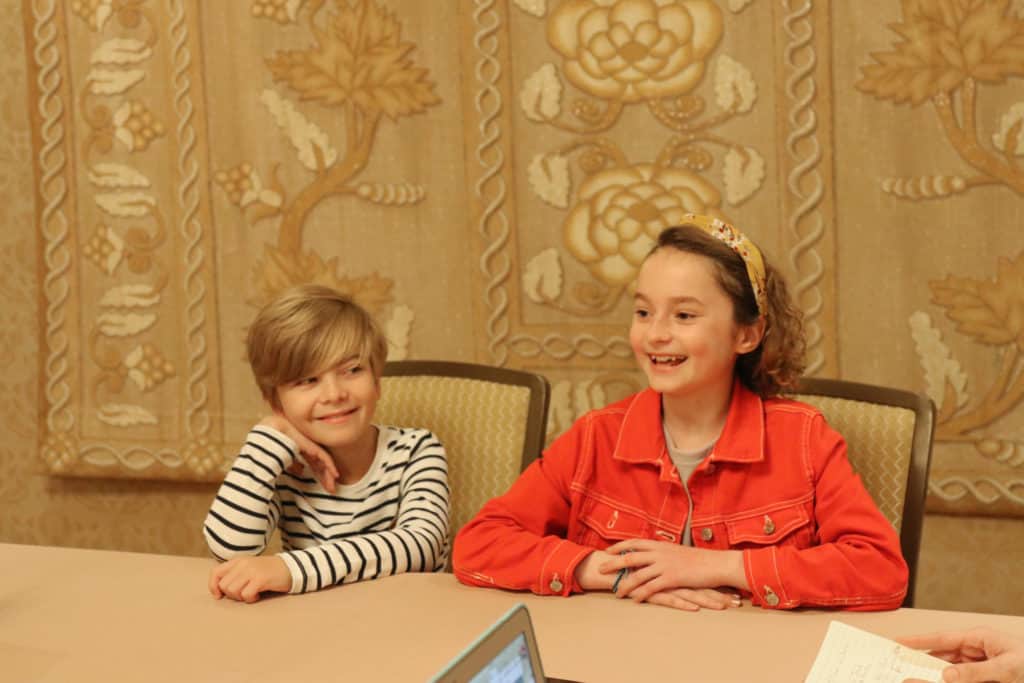 They both know they are role models for other aspiring young actors. "If you really want to pursue it then just do, because honestly it's the greatest feeling when you're on set, and it just gives you that buzz," advises Pixie. And Joel adds bluntly: "Business is business."  I told you they are wise beyond their years!
Catch Pixie and Joel as Annabel and Georgie Banks in Mary Poppins Returns when it opens in theaters on December 19.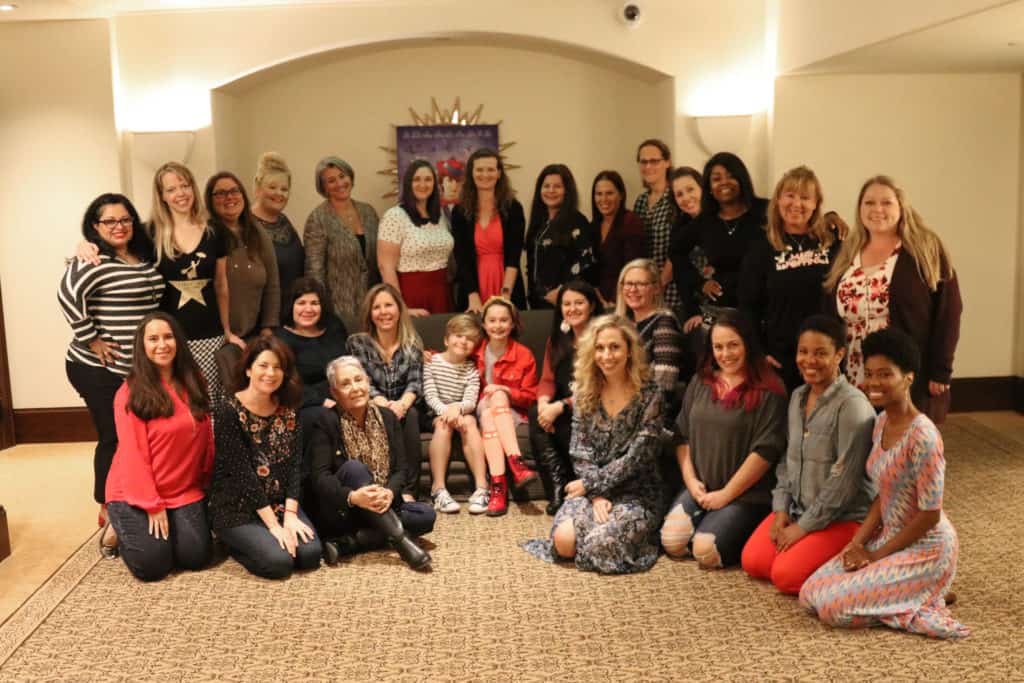 Special thanks to Disney for inviting me to cover the premiere of Mary Poppins Returns.