Finding Dory Printable Coloring Sheets For Kids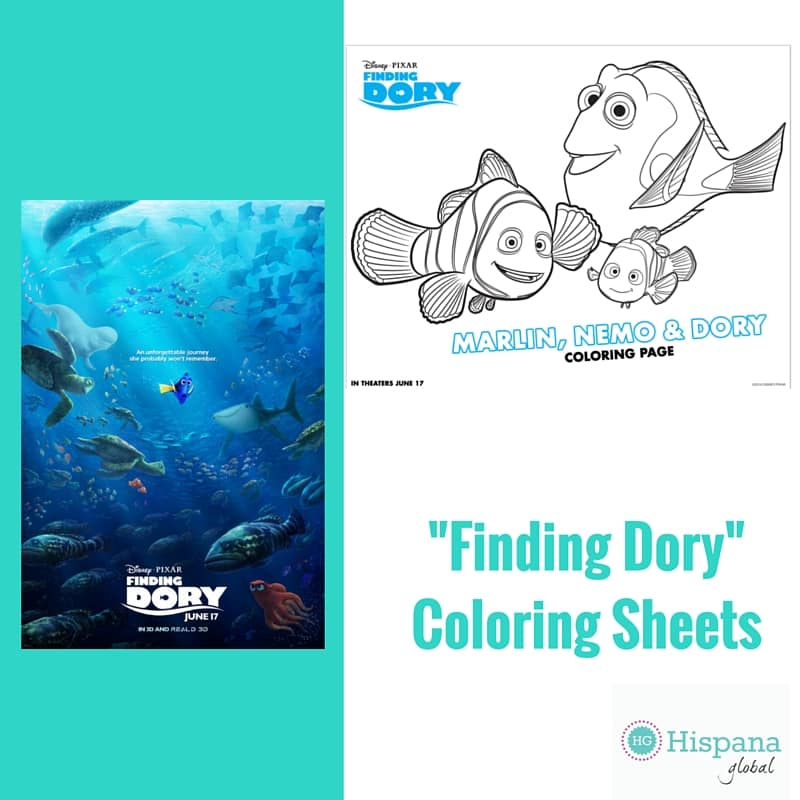 On June 17th, we'll finally get to see Finding Dory, an all-new Disney•Pixar big screen adventure. In the meantime, our friends at Disney shared 5 fun and free coloring sheets with the main characters from the movie.  Finding Dory reunites the friendly-but-forgetful blue tang fish, Dory, with her friends Nemo and Marlin on a search for answers about her past. Everyone learns a few things about the true meaning of family along the way. By the way, Dory—with more than 25 million likes—is the most liked individual character from a Disney or Disney•Pixar film on Facebook.
Directed by Andrew Stanton and produced by Lindsey Collins, the film features the voices of Ellen DeGeneres, Albert Brooks, Ed O'Neill, Kaitlin Olson, Ty Burrell, Eugene Levy and Diane Keaton. 
READ ALSO: Free printable Avengers: Age of Ultron coloring sheets
Want to keep the kids entertained for a while? These new coloring sheets from Finding Dory that you can print at home will surely help them have fun. Just click on each image to enlarge and then save or print.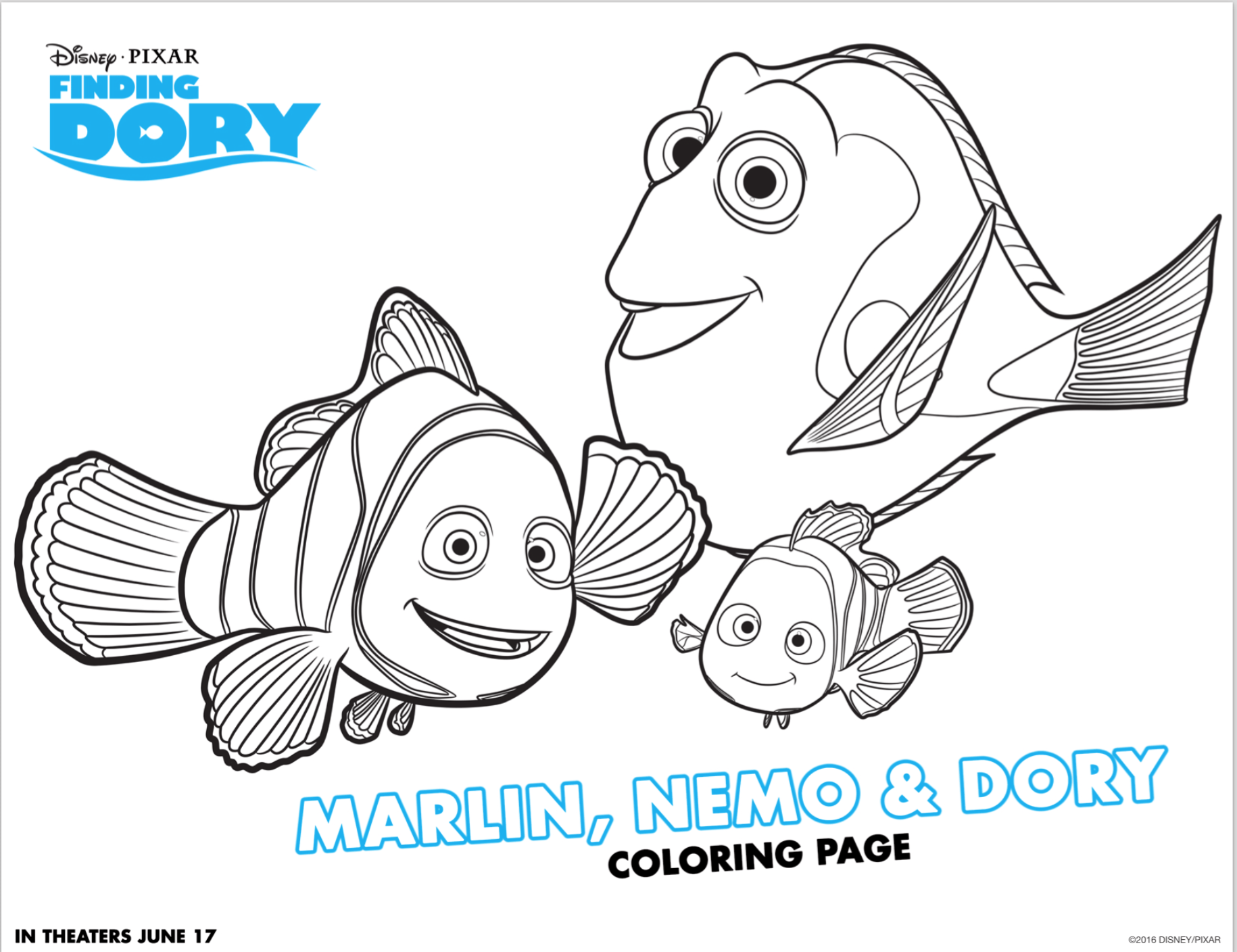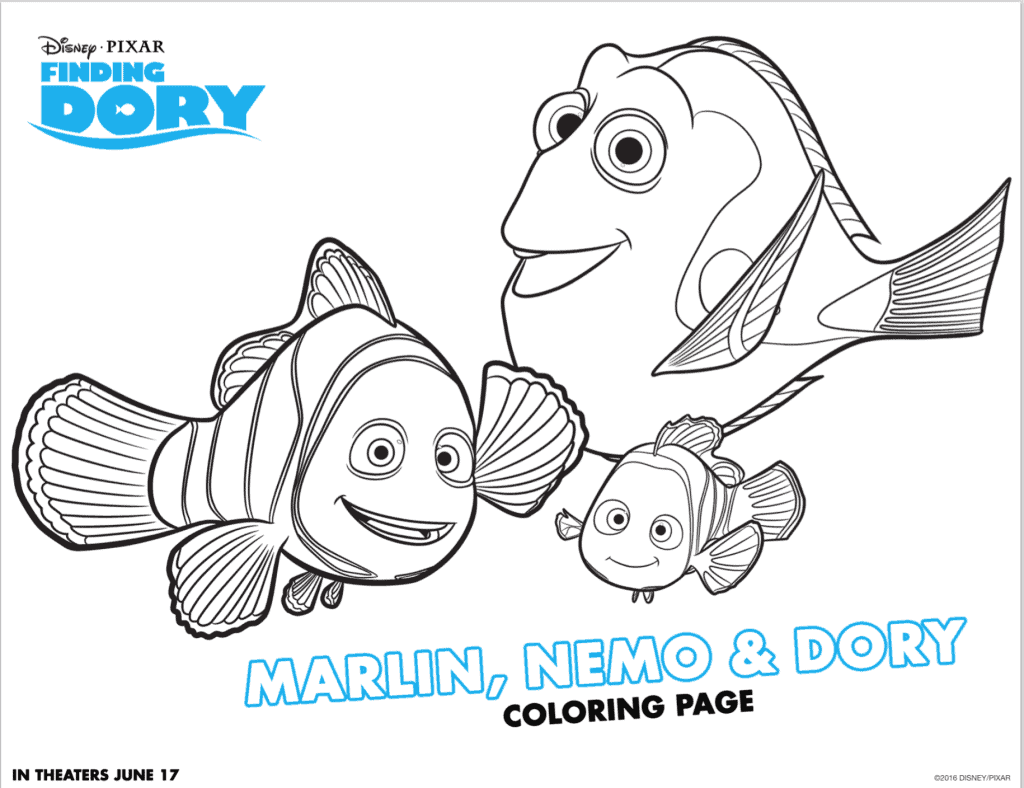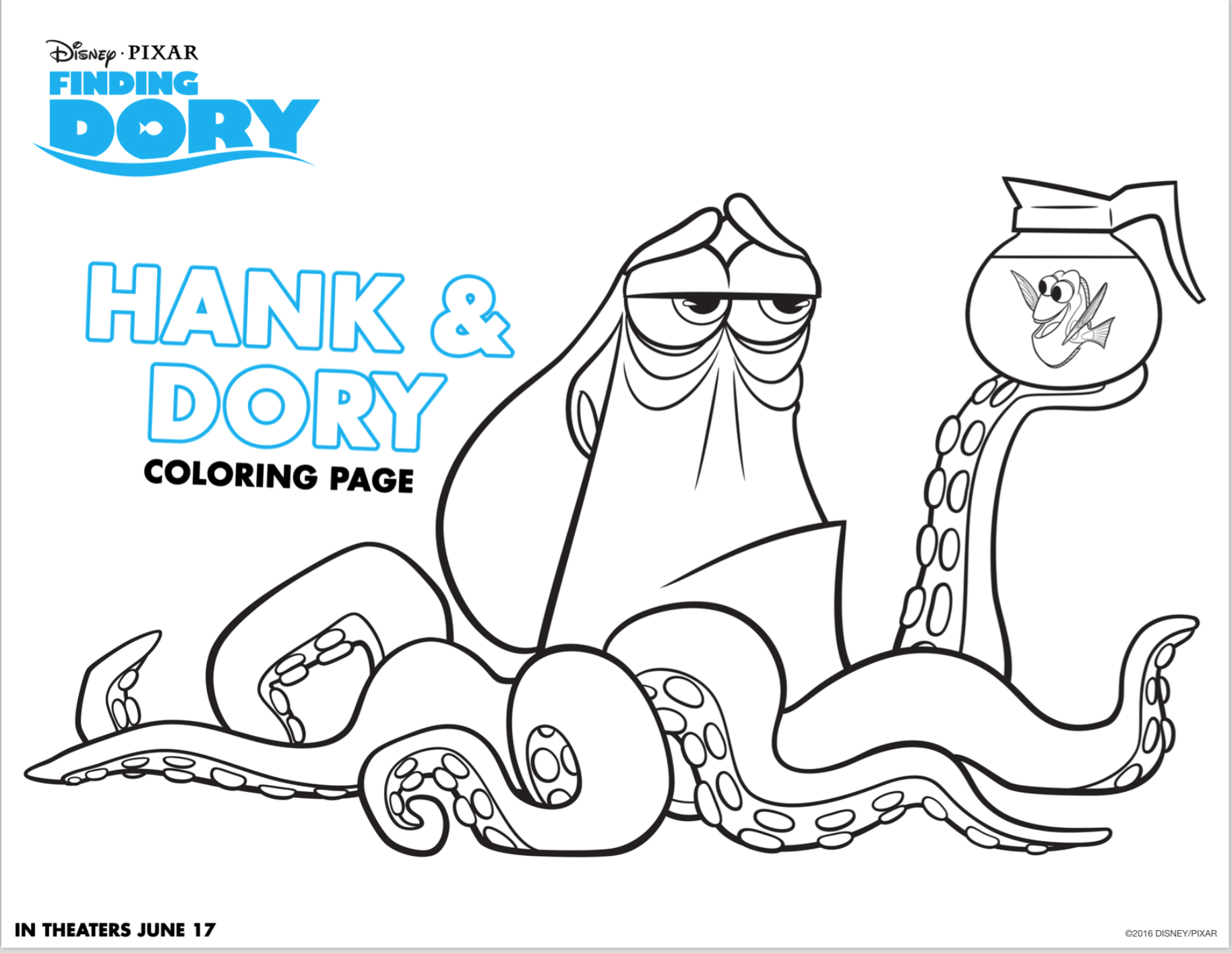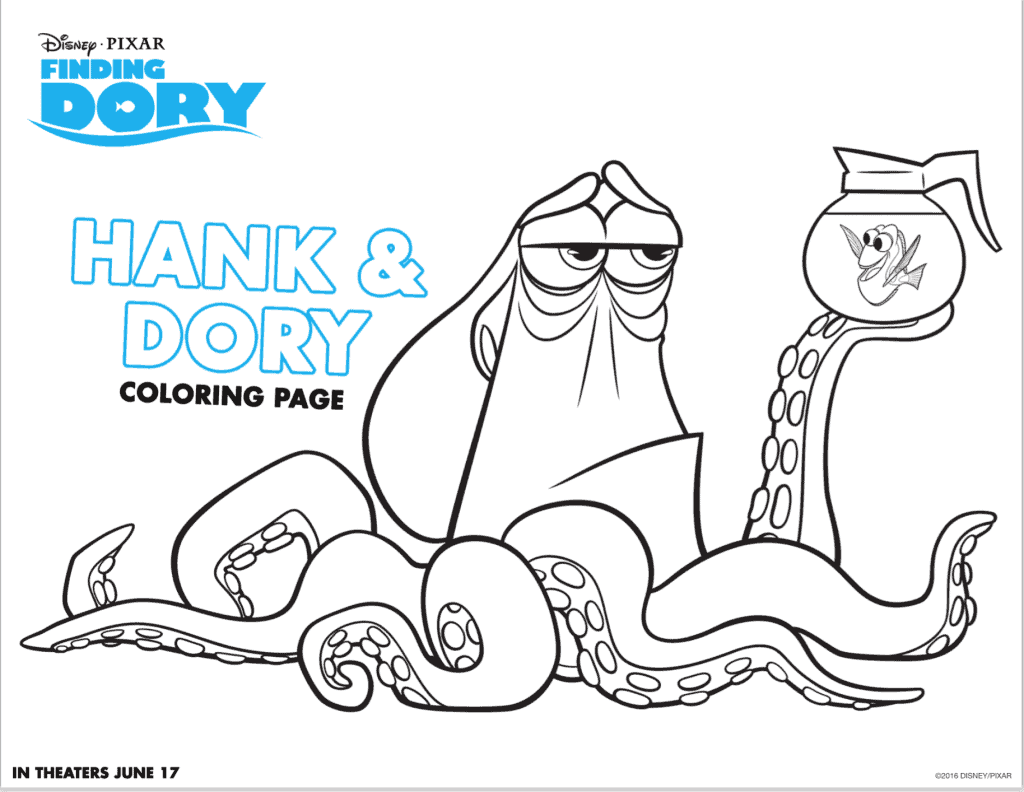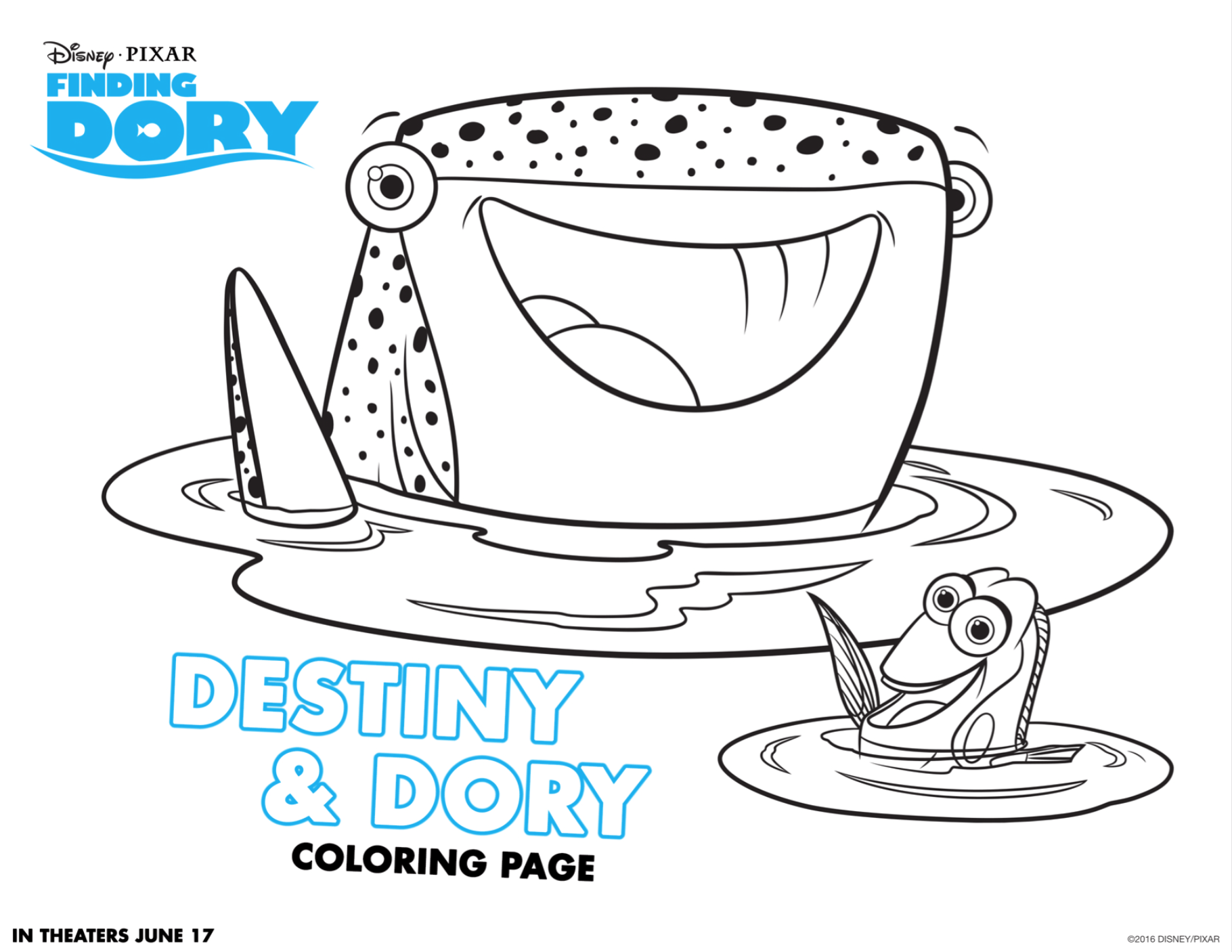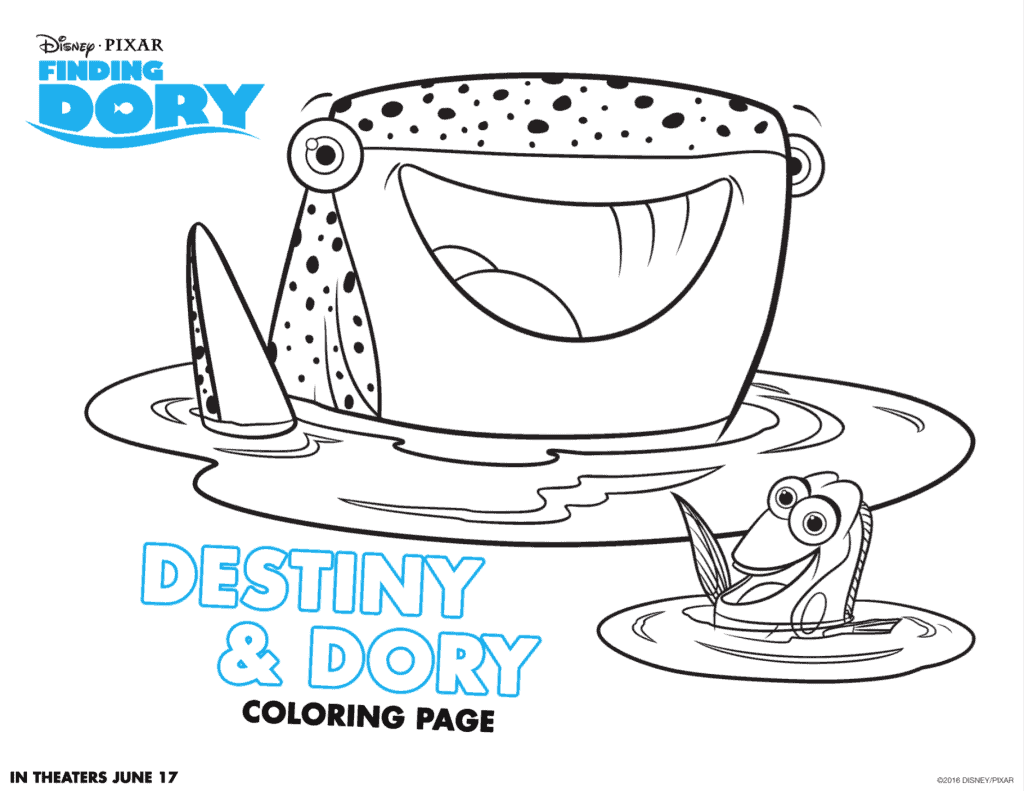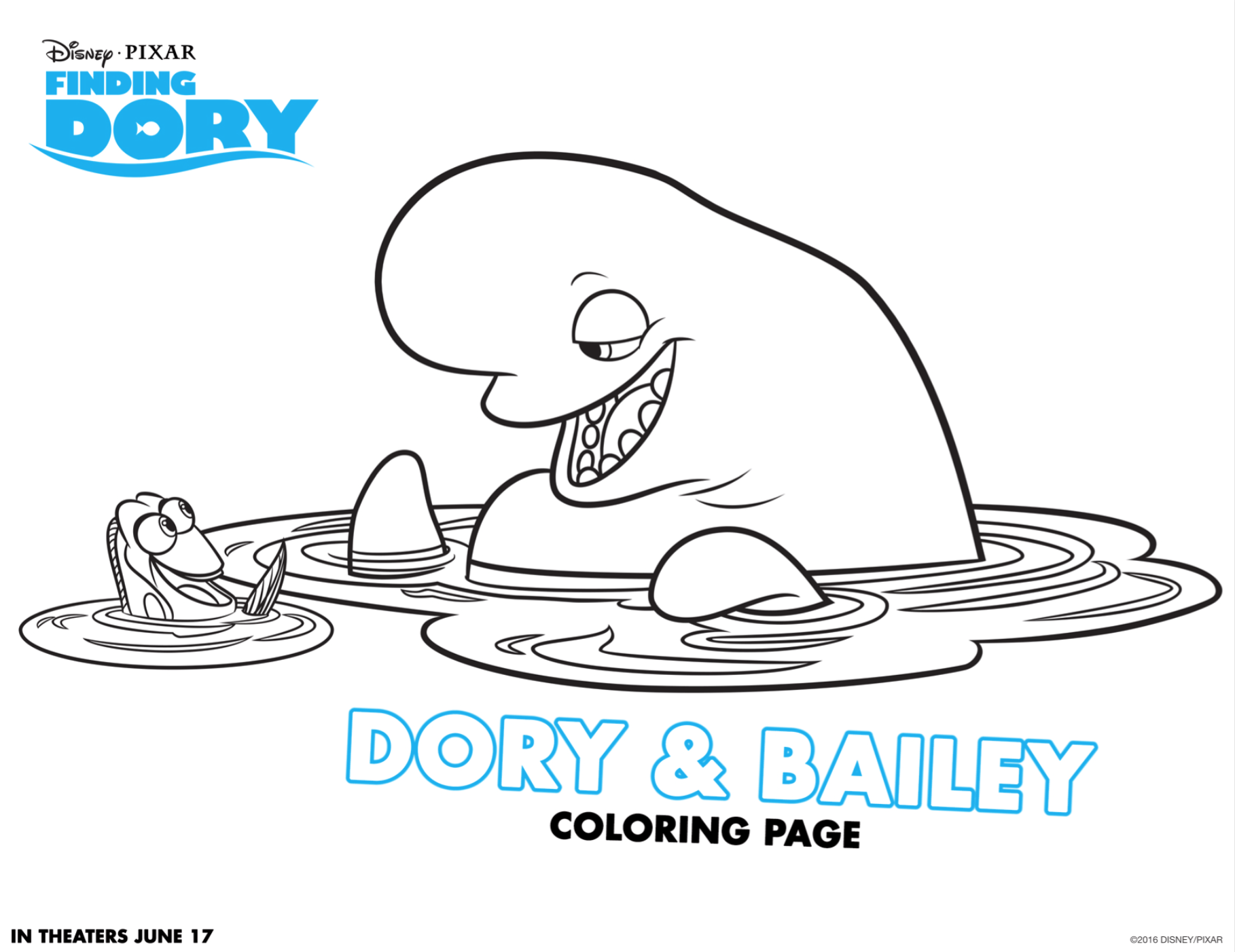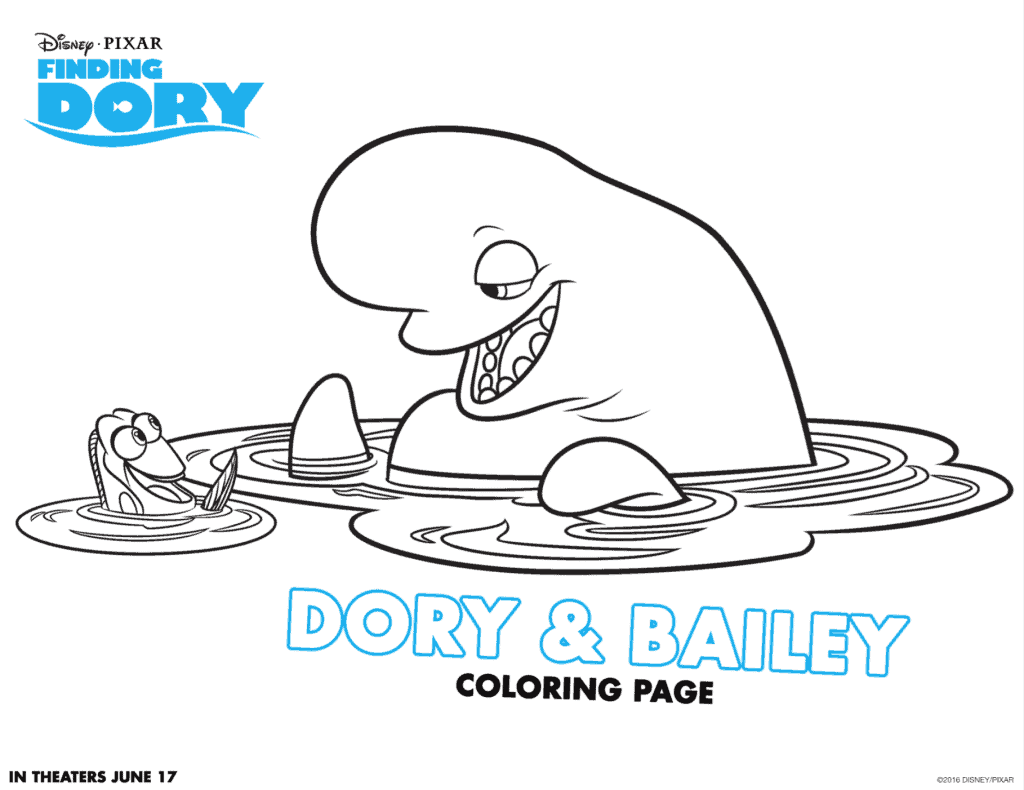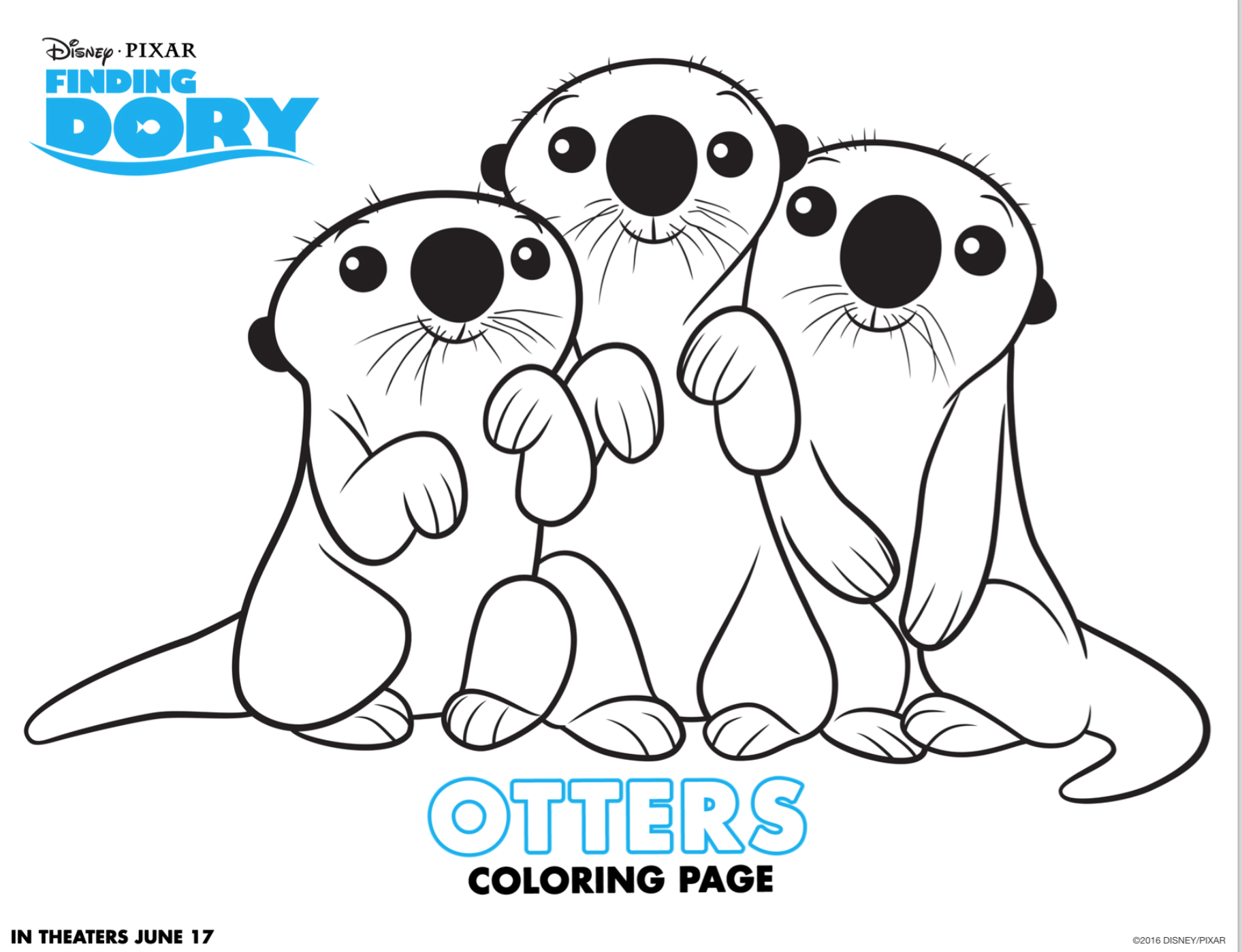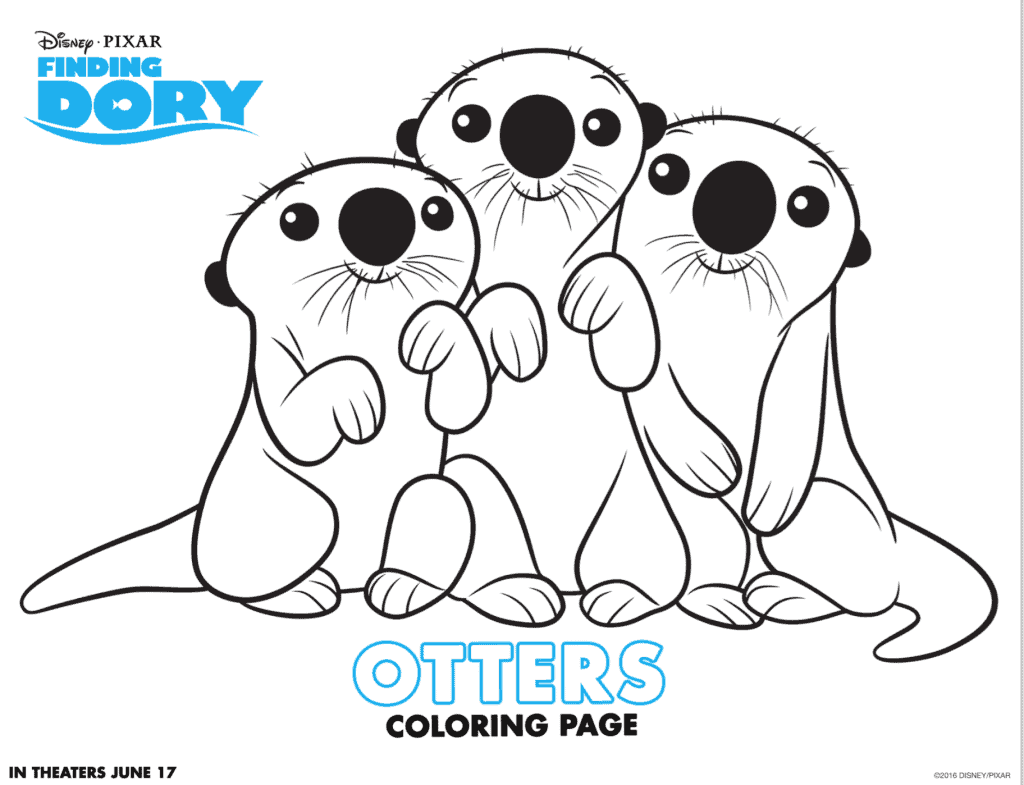 Finding Dory swims into theaters June 17, 2016.  Expectations are pretty high. At the time of its release, "Finding Nemo" was the highest grossing G-rated movie of all time. It's the fifth highest grossing animated film worldwide. The film has more than 19 million Likes on Facebook. Are you also waiting for Finding Dory to hit the big screen?
More free printable activities for kids