Review: Mary Poppins Returns Reminds You About The Beauty And Magic Of Childhood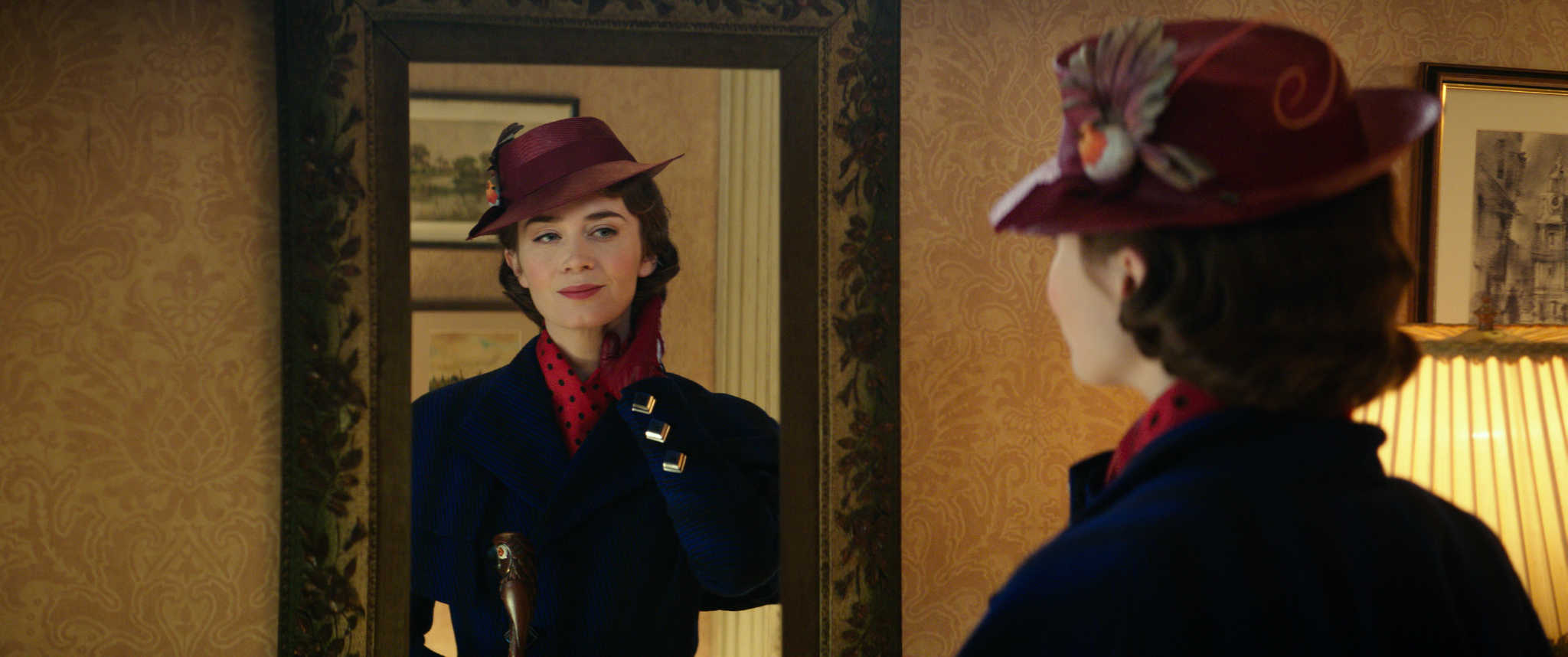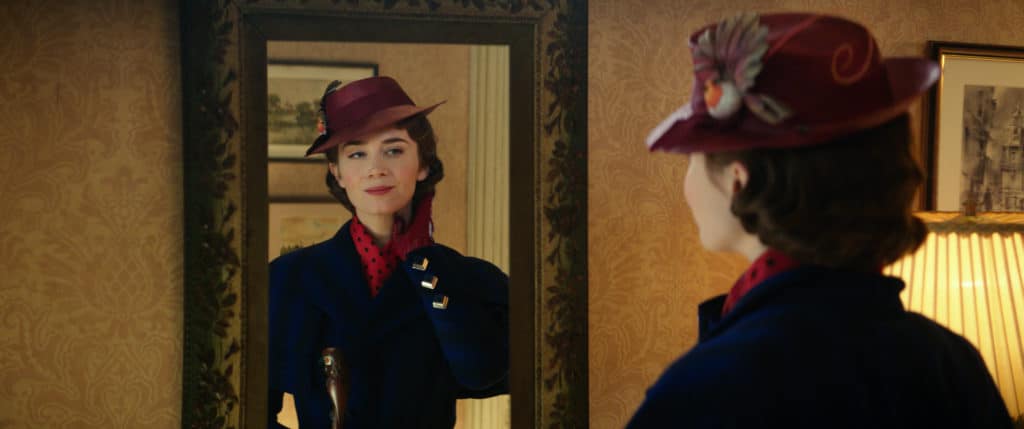 Disney's Mary Poppins Returns is a joyful, uplifting sequel that reminds us to look at the world with joy and wonder. Directed by the brilliant Rob Marshall, who truly knows how to do a musical on the big screen, the film is an ode to London that pays tribute to the original Mary Poppins but stands on its own two feet.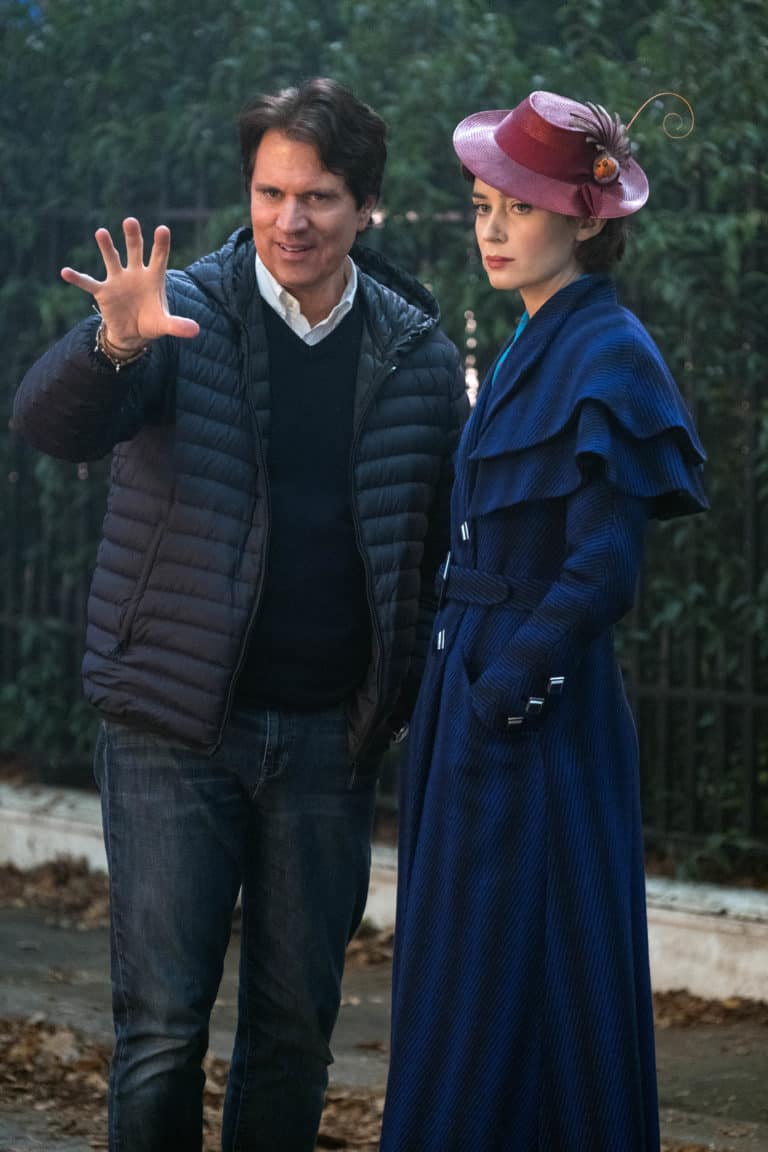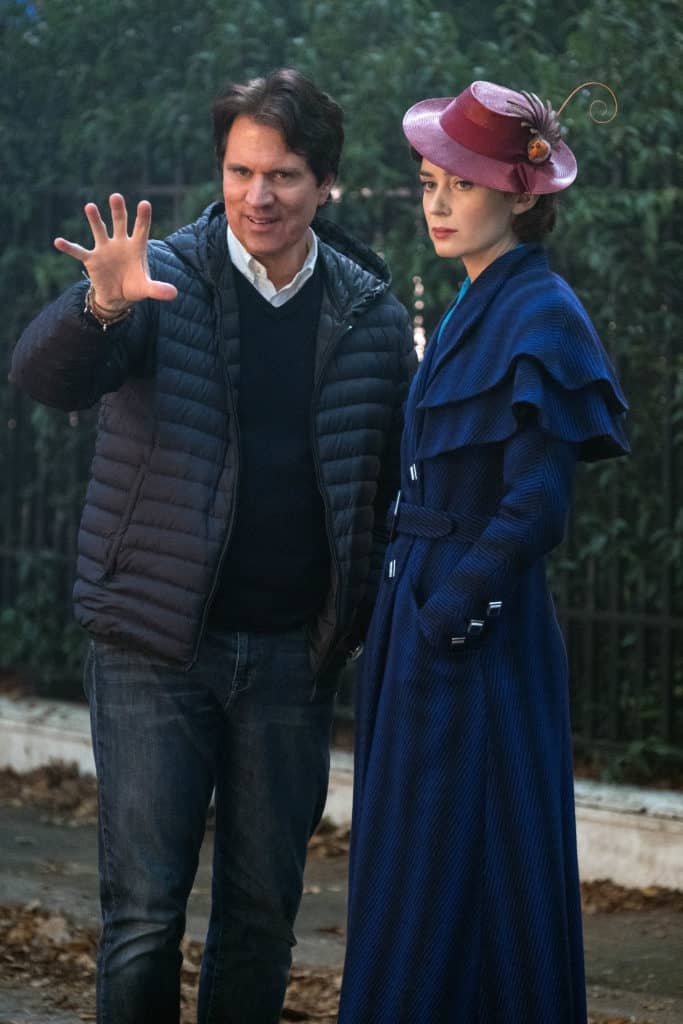 Based on the books by P.L. Travers, the story focuses on how and why Mary Poppins returns to help the Banks family in more ways than one. Emily Blunt is delightful to watch as the most beloved nanny of all time. Not only does she manage to subtly infuse humor, eccentricity and sarcasm to Mary, but Emily also delivers a solid performance despite all the pressure. She manages to be quirky yet regal, and creates a lovable Mary, even if she's mysterious as always.

Lin-Manuel Miranda also shines as Jack, the leerie. You want to see the world from Jack's perspective, with joy and wonder, even when dealing with everyday chores, finding the beauty underneath the London skies. After extensive coaching, he mastered a Cockney accent even for his songs. His musical numbers are memorable, especially the complex and elaborate Trip A Little Light Fantastic, an 8 minute sequence that will delight musical theater buffs.
A solid cast makes Mary Poppins Returns practically perfect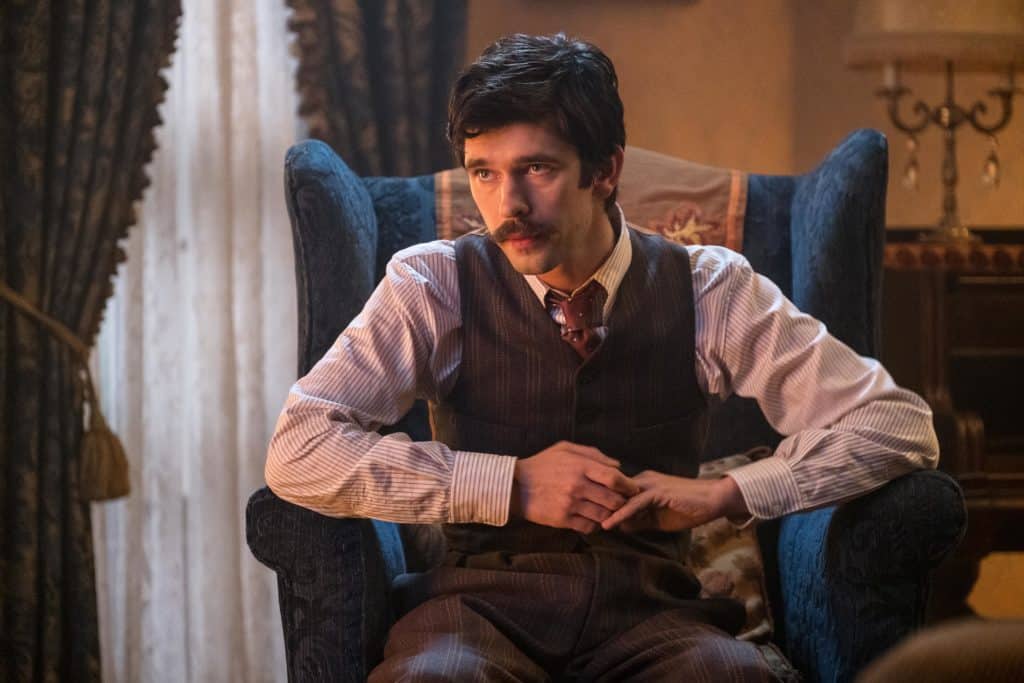 The rest of the cast is solid as well. Ben Whishaw is a soulful and sad Michael Banks that tries to hold everything together when his family's world seems to be falling apart. His ballad is so heartfelt that it's hard to believe he had never sung before this film.
The wonderful Emily Mortimer joins the cast as his sister Jane, bringing sweetness without overdoing it. Feminists will love to see how modern Jane is, from her causes to her pantsuits. Costume designer Sandy Powell outdid herself not only with Jane's costumes, but with the entire cast. Each outfit and accessory adds something to the character, to the scene, and the story.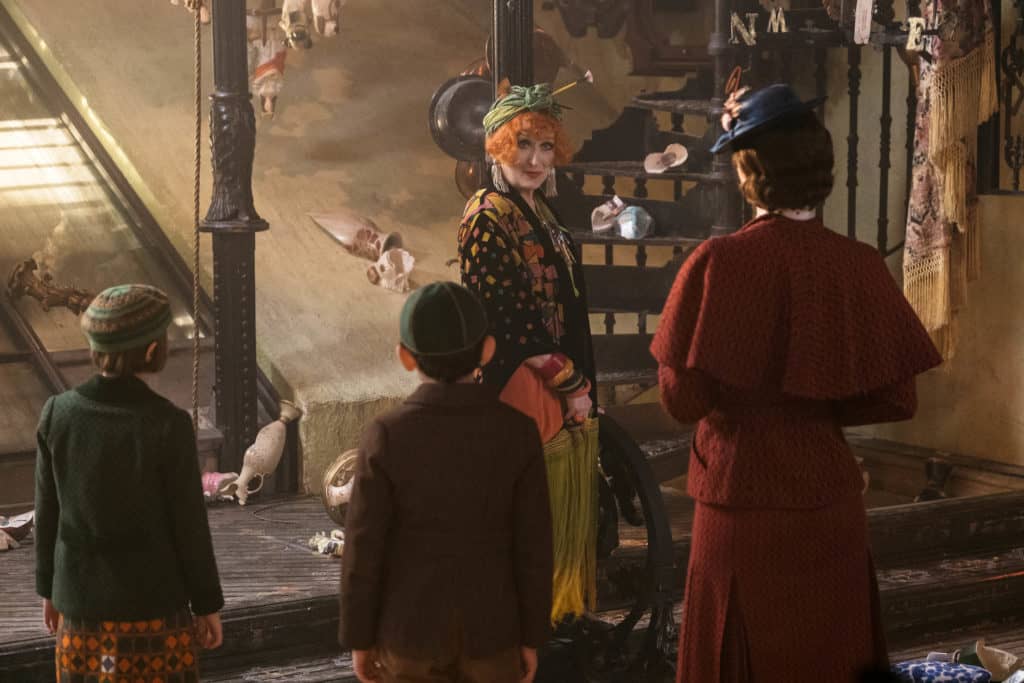 There are many smaller roles that are a treat for movie-lovers. Meryl Streep delivers a colorful and fun performance in one of my favorite sequences, while Angela Lansbury gives her special touch to a key scene in the movie. Even the great Dick Van Dyke makes an appearance that tugs on your heartstrings, and impresses you with his dance moves. Yes, he still dances at 90 years young!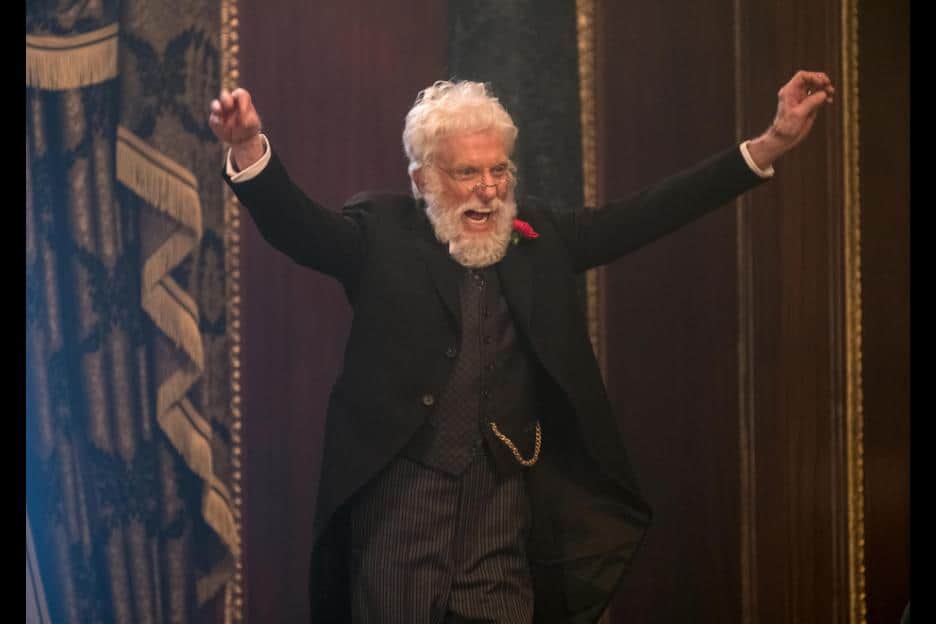 The music is a key piece of Mary Poppins Returns' magic
Since Mary Poppins Returns is a musical, expectations were high for both the score and the lyrics. Marc Shaiman and Scott Wittman not only managed to incorporate Richard Sherman's legacy, but they created beautiful melodies that go perfectly with the era. They also tailored the songs to the actors, taking into consideration each individual's musical range. When you see the movie, pay extra attention to nods to the original score during key moments of the film. It was Marc Shaiman's way of seamlessly acknowledging the original Mary Poppins in this new sequel.
In a world that seems dreary most of the time, Mary Poppins Returns brings us a much-needed ray of light to tell us that everything is possible. Even the impossible! It also reminds us to find the magic in the everyday, and how sometimes we all need to see the world from a different perspective.
Mary Poppins Returns opens in theaters December 19 and is already projected to be a box-office hit.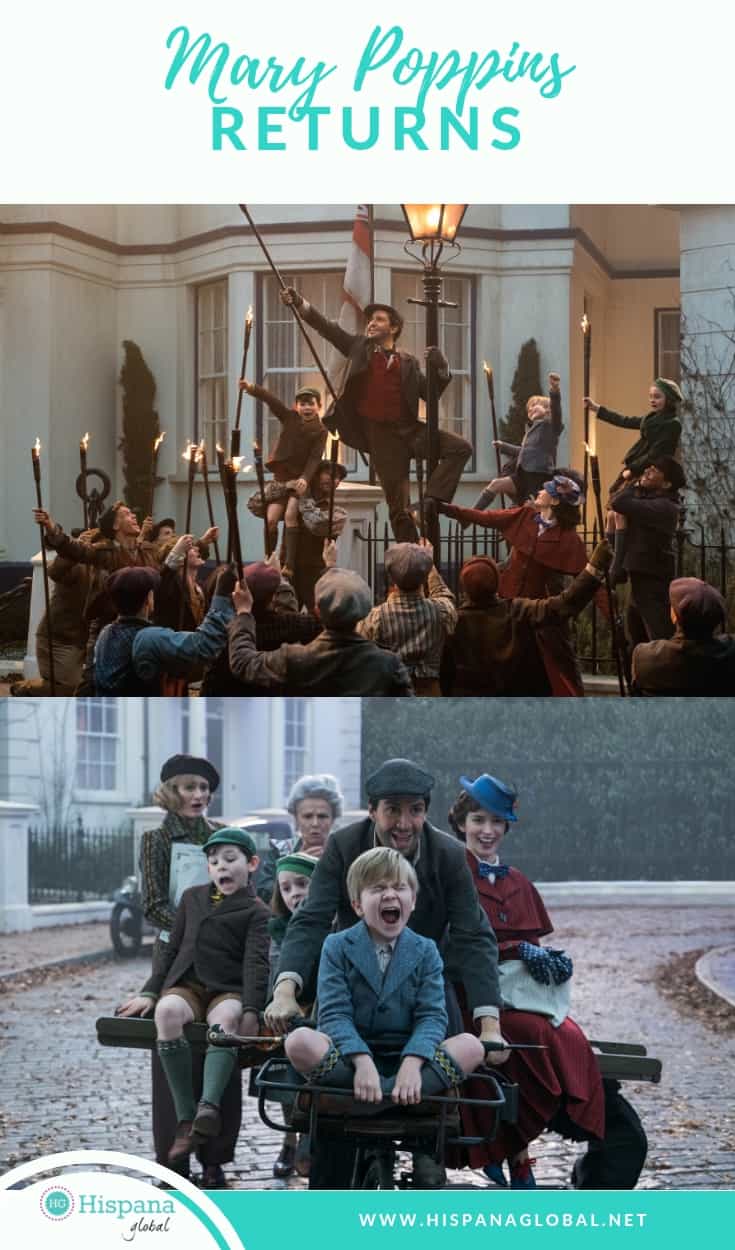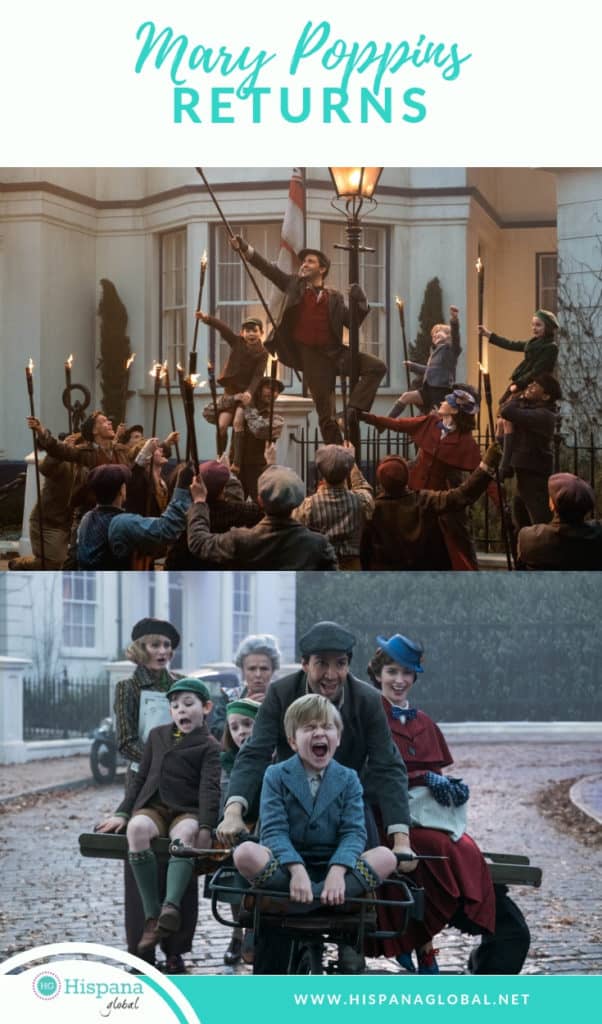 Special thanks to Disney for inviting me to the Mary Poppins Returns world premiere in Los Angeles, CA. All opinions my own.