Berry tart recipe inspired by The Hundred- Foot Journey
A great berry tart is always a favorite treat, especially during the summer. This raspberry and blueberry tarte recipe inspired by the movie The Hundred- Foot Journey is truly delicious and even though it takes a while to make, it's worth the effort. I recommend you make the filling hours in advance; you can even prepare it the night before and leave in the refrigerator covered with plastic wrap or in a sealed container.
The pastry cream can be used for other desserts as well. You can substitute the raspberries and blueberries for other fruits, such as peaches, strawberries or even blackberries. Here's the recipe so you can print it or save it on your tablet the next time you want to impress your family or your guests.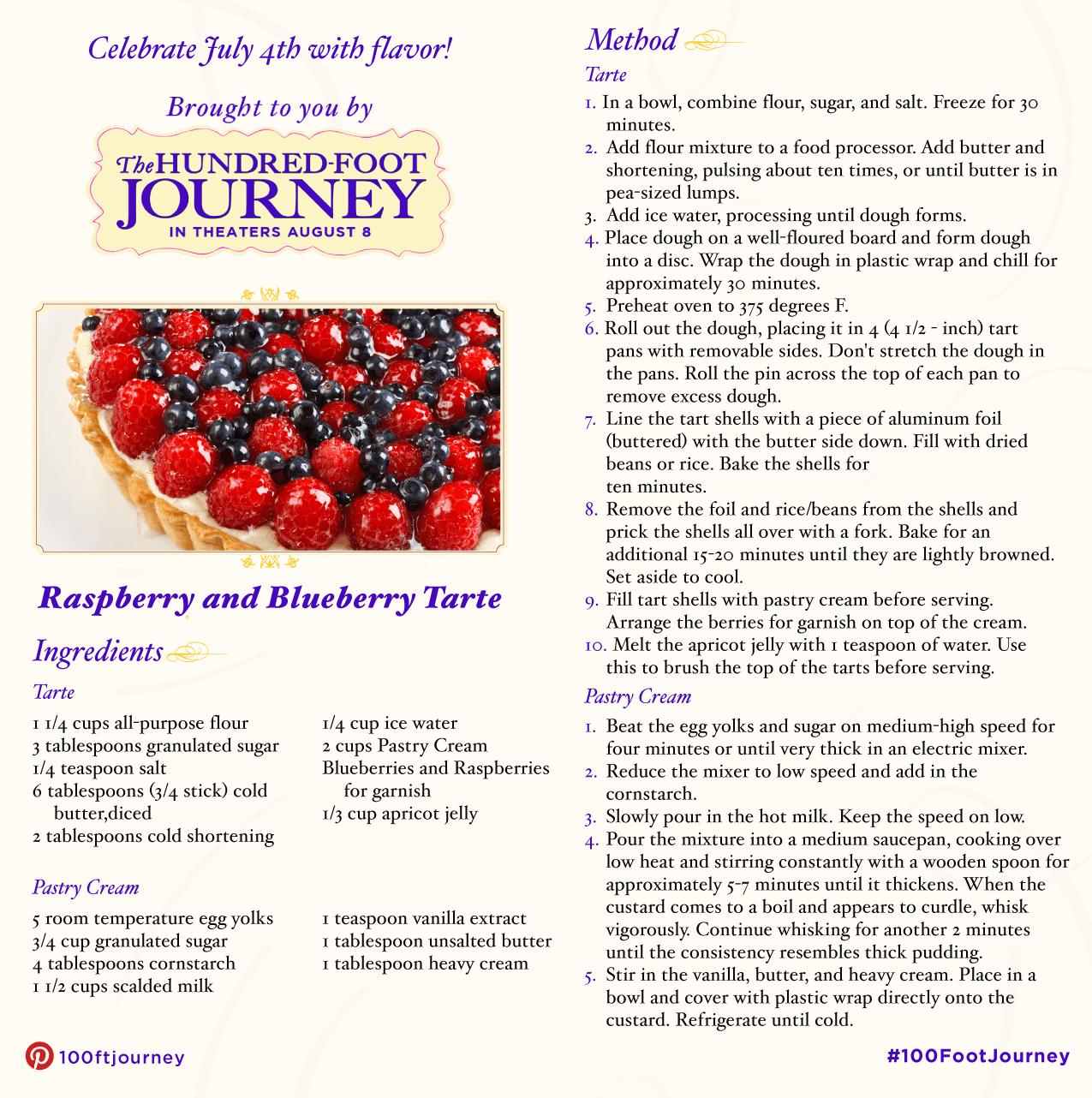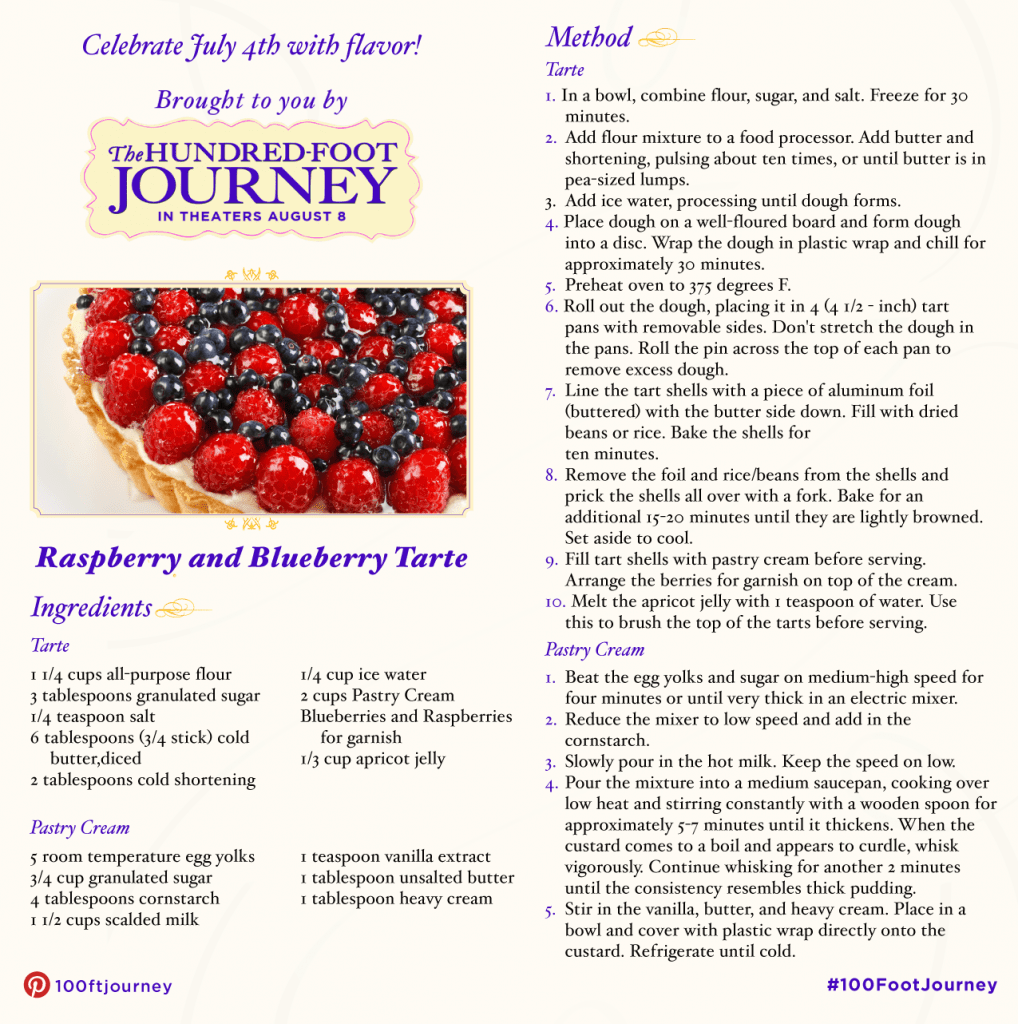 About The Hundred-Foot Journey
In "The Hundred-Foot Journey," Hassan Kadam (Manish Dayal) and his family, led by Papa (Om Puri), settle in the quaint village of Saint-Antonin-Noble-Val in the south of France. Filled with charm, it is both picturesque and elegant – the ideal place to settle down and open an Indian restaurant, Maison Mumbai. That is, until the owner of Le Saule Pleureur, a Michelin-starred, classical French restaurant run by Madame Mallory (Academy Award®-winner Helen Mirren) gets wind of it. Her protests against the new Indian restaurant a hundred feet from her own escalate into a heated battle between the two establishments until Hassan's passion for French haute cuisine combine with his mysteriously-delicious talent to weave magic between their two cultures and imbue Saint-Antonin with the flavors of life that even Madame Mallory cannot ignore. At first Madame Mallory's culinary rival, she eventually recognizes Hassan's gift as a chef and takes him under her wing.
Directed by Lasse Halstrom, the film opens up in theaters on August 8.