Finding Dory's Kaitlin Olson Tries Her Best At Balancing Motherhood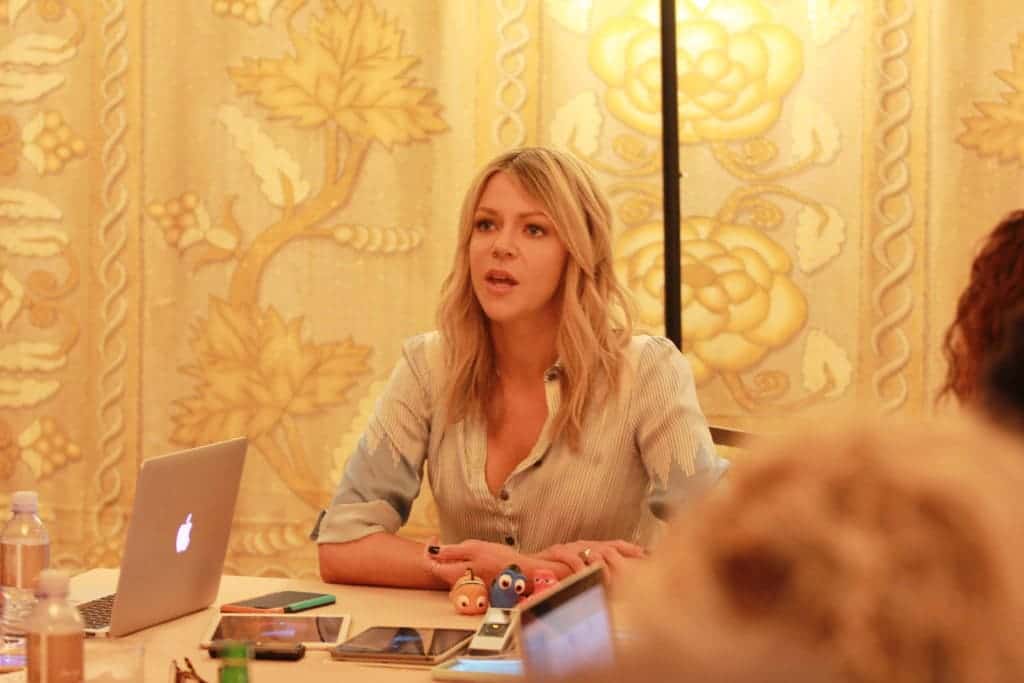 Kaitlin Olson walked into the interview just like any other working mom. "The kids are at school, I made it, everything is good" she said, probably more to herself than to the rest of the room. It could have been me on any given day trying to make it on time to work and comvincing myself that I've got this.
In the new Disney Pixar movie Finding Dory, Kaitlin plays Destiny, a whale that has her own shortcomings. "I like that she can't swim well and that she's imperfect; there's just something so great about that," said the It's Always Sunny in Philadelphia actor. "And about all of these characters; there's something imperfect about all of them."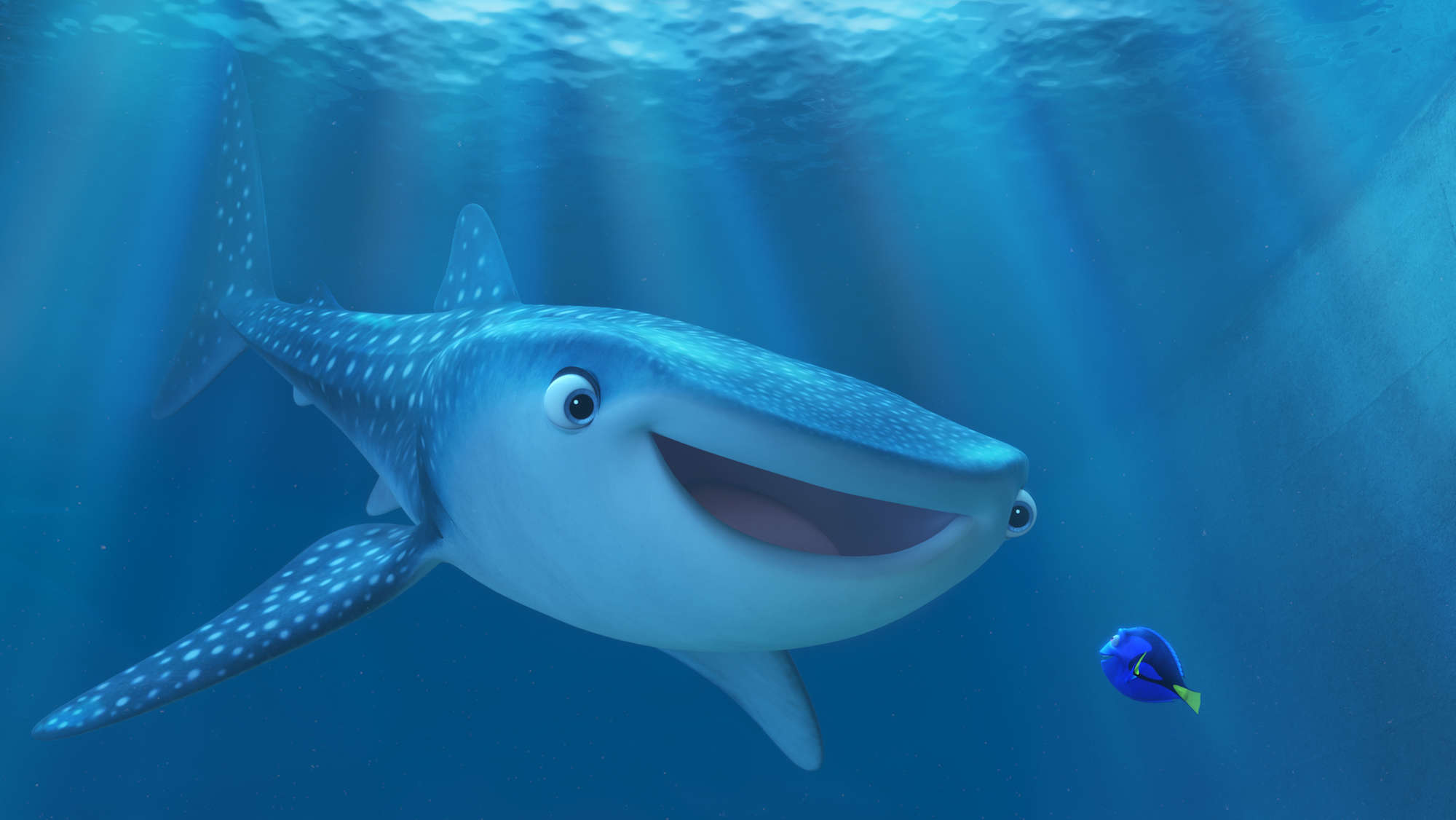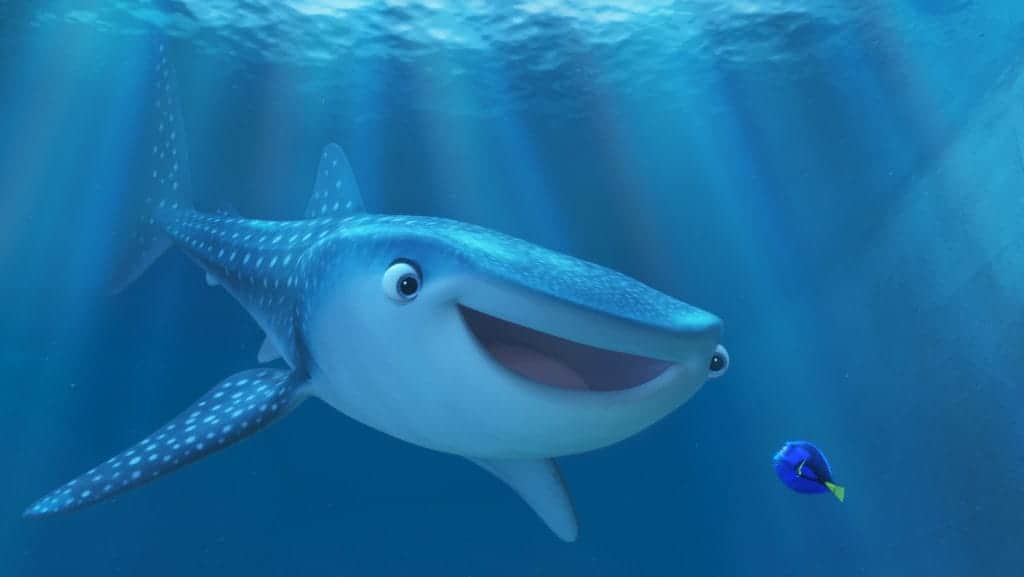 Many will be trying to speak whale after watching Finding Dory, but not Kaitlin Olson. "I try not to speak whale as often as possible because I had to do it so much!" she explains, while adding that her  two boys have not heard her speak whale at home. "I haven't done it yet. And they haven't asked, I'm sure they will someday."
She is thrilled to be a part of a movie that she can enjoy with her two children. Finding Dory also resonated with her as a mom and the messages she can share with her kids. "Family is really what you make of it, and if you don't have one, you can create one with good people around you, which is really amazing," she said. "You know, nobody has a perfect life, nobody is perfect, and that's okay. I'm specifically dealing with that with one of my sons who's just a perfectionist. And he gets so so so upset," she shared. "I've been trying to tell him for a long time, like nobody is perfect I promise, and he does not believe me, he really thinks he's supposed to be. So that's a message in this movie that really resonates for me personally- it's you don't have to be perfect."
It's a message that also helps her as a working mom. "I just do the best I can, like everybody is," said Kaitlin Olson. "And I have the luxury of being able to have them come to me after school and play in my trailer and I can't always hang out with them, because I'm working, but at least they're close and they feel like I'm not too far away."
And after her sons received their own Destiny plush dolls, it created a priceless moment. "They sleep with them, it's so cute. There was a time when I sat in between them and I was holding both of their hands, and I was like 'Oh, this is what mommy does for work, you can finally see some of it'."
Because there is something quite special when your children can understand why their mom spends time away from them, and Finding Dory allowed Kaitlin to enjoy that with her own kids.
Don't miss her as Destiny in Finding Dory, which opens in theaters June 17.
Photos:  Sara Lundberg / BudgetSavvyDiva.com
Disclosure: I was invited on an all expenses paid trip to cover the Finding Dory world premiere but this is not a sponsored post nor did I receive any compensation for it.