16 Fun Facts About The Good Dinosaur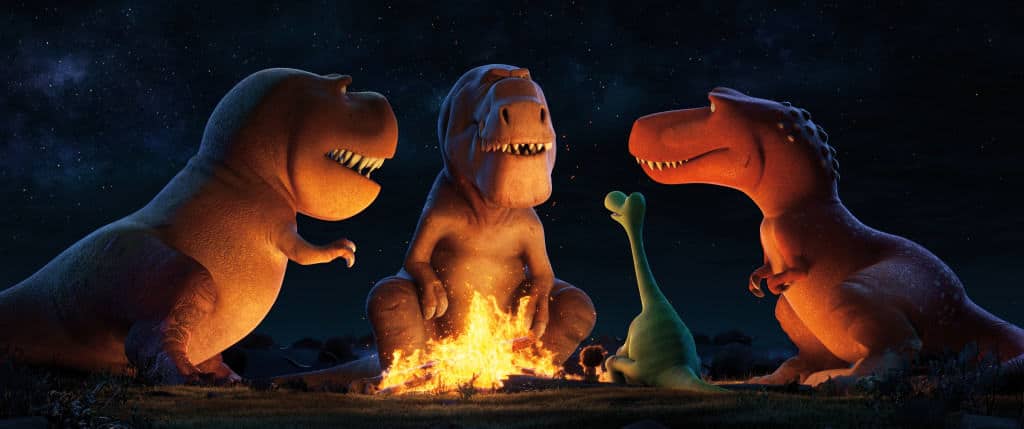 The making of Disney Pixar's The Good Dinosaur, which opens in theaters on November 25, was an extraordinary feat. From the majestic landscapes to the moody river, there were so many details that the team directed by Peter Sohn wanted to get right. Here are some fun facts about this beautiful movie.
READ ALSO: Your Kids Will Love These Fun and Free The Good Dinosaur Activities
16 Things You Didn't Know About The Good Dinosaur
Arlo, the adorable dinosaur that will steal your heart, is 18 feet tall.
The Clawfish mountains were inspired by the Grand Tetons.
Director Peter Sohn was involved in all aspects. Production Designer Harley Jessup explained "Pete Sohn could draw what he was thinking thanks to his unique background."
The Good Dinosaur's visual development took 8 months.
The special effects team led by Effects Supervisor Jon Reisch had to slow things down to get the cinematic epic scale they were looking for.
The movie required a huge scope: twice as many (over 900) shots in the film as the speciall FX team had done.
Talk about massive storage requirements! 17 TB were needed for the river alone in a scene when Arlo is swept away, more than all of Cars 2!
The special effects needed by The Good Dinosaur required upgrades to all the systems.
Peter Sohn is the voice of the Pet Collector, my favorite character in the movie.
He also would act out certain scenes like the T-Rex.
For the first time ever, The Good Dinosaur features 100-percent volumetric clouds. This means, they are mobile, dimensional and can be lit from any camera angle (just like the landscape), creating a stunning look.
Instead of painting the skies the Pixar team used software.
Sets Supervisor David Munier revealed the team used actual USGS data of the northwest United States to create the sets.
To animate Arlo, animator Rob Thompson mentioned they used elephants to get sense of scale and weight to animate. They went to the zoo to observe the elephants!
It took an animator an entire day to do a walk cycle that could be used for Arlo, explained animator Kevin O'Hara.
Director of photography Sharon Calahan would paint the landscapes while she visited the American Northwest with director Peter Sohn.
Are you planning on watching The Good Dinosaur? I can't wait to see the final version of the latest Disney Pixar movie!
READ ALSO: 7 Things I Learned At Pixar
Disclosure: This is not a sponsored post but I was invited on an all expenses paid press trip to learn more about the making of The Good Dinosaur.