5 solutions to your most common beauty challenges

If you have beauty challenges, you're not alone, but solving them is easier than what you might think. First, identify what problems are hindering your skincare routine and daily makeup, so then you can evaluate how to solve them. After receiving many private messages via Facebook, I decided to write this post with a few suggestions so you can take better care of your skin and also have an easier time getting your eyeshadow to last for hours.

5 beauty challenges (and how to solve them)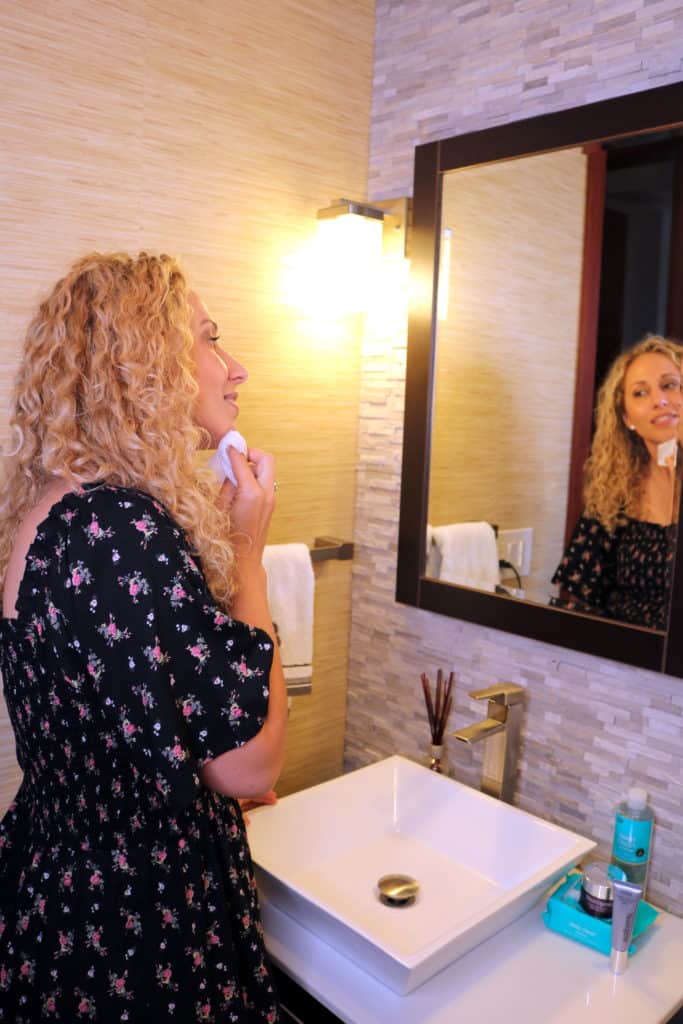 Problem: you forget (or are too tired!)  to remove your makeup at night. Solution: try makeup remover towelettes. Neutrogena and Aveeno have great makeup removing wipes that I carry with me every time I travel . Now you won't have any excuses to avoid cleansing your face before going to bed! Another option? Try micellar waters, which do not require rinsing and remove all kinds of makeup. Just apply the micellar water onto a cotton pad or ball and wipe away your makeup.
Problem: you have dry skin but you despise heavy or greasy creams.  Solution: find a hydrating face cream that is gel-based so it absorbs quickly. If it has hyaluronic acid, even better. Personally I love Neutrogena® Hydro Boost® Water Gel because it does not clog pores and it absorbs in seconds, but if you have extremely dry skin, try Hydro Boost Gel-Cream for Extra Dry Skin, which is also non-comedogenic but offers even more hydration. Apply after cleansing your skin and your serum, if you use one. Also, keep in mind that your skin can be oily and dehydrated at the same time, so find a product that will moisturize your skin, regardless of what kind of complexion you have.
Problem: you have fine lines under your eyes.  Solution: begin using a special eye cream morning and night. Choose one that is non greasy so it doesn't interfere with your makeup or irritates your eyes.  In the morning, I apply it before my concealer. At night, after I cleanse my face. I also carry an eye cream in my handbag if I am working long hours or traveling and reapply during the day with gentle pats so it doesn't remove my makeup.
Problem: Your eyeshadow fades and creases. Solution: us a primer or wear an eye shadow that has a built in primer such as Nourishing Long Wear Eyeshadow Plus Built-in Primer, which lasts up to 12 hours without fading or creasing. It's great that you have all the color you need in one handy palette. I love the earthy tones in the Soft Taupe palette, but if you want a smoky or gray eye, there are other shades available. Don't have a primer handy? You can use a light application of concealer or foundation on your eyelids before applying your eye shadow.
Problem: when you run, walk or exercise you forget to wear sunscreen or avoid it because it feels sticky.  Solution: find a broad-spectrum lotion or spray sunscreen that will help prevent photo-aging, dark spots and skin cancer. There are also mineral sunscreen powders that give you a hint of color, set your makeup if you're wearing any, and provide broad spectrum sun protection. If using a powder, you can keep it in your bag for quick touch ups.
What are your most pressing beauty problems or challenges? If you need help or guidance, just lett me know in the comments section and I will try to help.