Beyoncé's Golden Makeup, Step By Step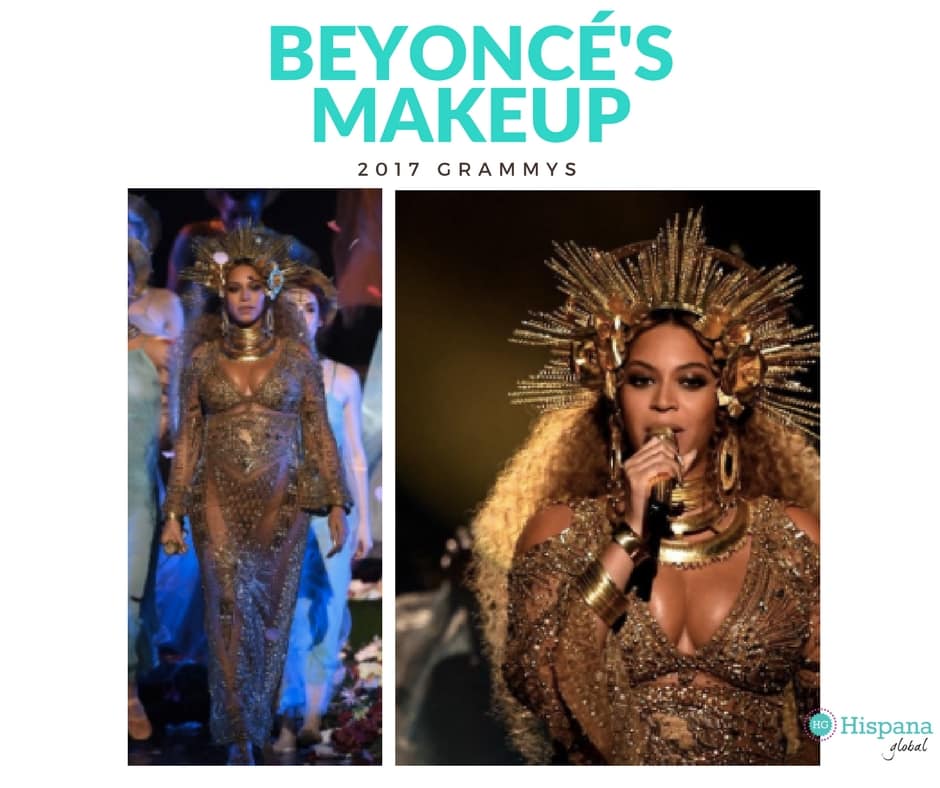 Beyoncé appeared on stage at the 2017 Grammys and once again mesmerized everybody with her golden goddess look. Although some criticized her performance, nobody can dispute how she manages to elevate her music into art. In this case, it became a celebration of womanhood, of maternity and of pregnancy. Regardless of whether you loved it or not, you have to agree with me that Beyoncé looks absolutely gorgeous. Since revealing she is pregnant with twins, we can't get enough of her radiant beauty.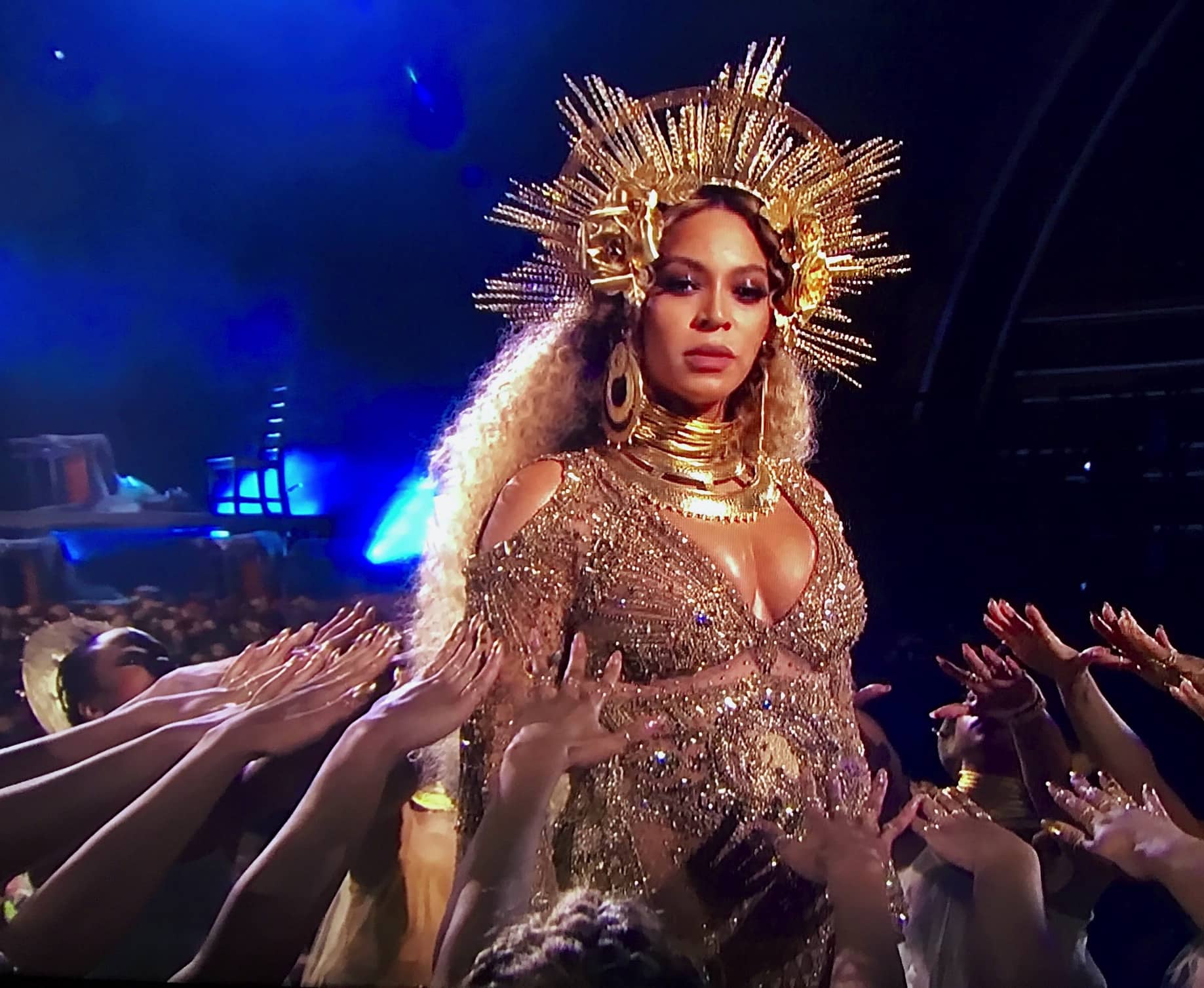 Her golden goddess look is perfect for any woman who wishes to glow. Her makeup artist, Sir John, revealed how to get Beyoncé's makeup step by step.
BEYONCÉ'S GRAMMYS MAKEUP STEP BY STEP
To prep your skin, before makeup application use Hydra Genius Moisturizer and apply all over.
Next, to create a golden complexion use Infallible Pro-Glow Foundation mixed with True Match Liquid Lumi Illuminator in Golden. To "amplify" the golden look, you can also mix in an eyeshadow pigment like Infallible 24HR Eyeshadow in Eternal Sunshine .
For contour, use the Infallible Total Cover Concealing & Contour Kit, utilizing the darker shades to contour and lighter shades to help conceal/highlight. Anchor the contour with the Infallible Pro-Contour Palette. For blending, use the Infallible Blend Artist in Concealer Blender and Contour Blender.
Then take True Match Liquid Lumi Illuminator in Golden and apply directly to the high planes of the cheekbones. Also, mix the illuminator with body lotion and apply all over the body – legs, arms, chest and so forth to give the entire body a gorgeous glow.
Press Infallible 24HR Eyeshadow in Eternal Sunshine on top of the highlighter on the cheekbones to create a golden luminescence.
For the eyes, first utilize the brown matte shades in Colour Riche La Palette Nude. Create a sculpted smokey eye look by placing the deeper brown shades in the crease of the eye and lighter nude shades on the lid. Then place Infallible Paints Eyeshadow in Nude Fishnet ($8.99) on the middle of the eyelid and "blend away" the smokey look to create soft, warm halo-like silhouette.
Line the eyes with Infallible Matte Matic Liner in Deep Brown , staying very close to the lash line.
For lashes, use Voluminous Original Mascara in Black Brown  and apply generously.
Fill in brows with Brow Stylist Frame + Set   as needed.
For lips, take Dose of Colors Liquid Matte Lipstick in Cork or Desert Suede and apply all over the lip. Then, take Dose of Colors Liquid Matte Lipstick in Chocolate Wasted and apply to the corners/sides of the lip. This will help to create a contoured, voluminous lip look.
Special thanks to Sir John and L'Oreal Paris USA.