Serving cake in a jar is not only a cute idea, but it's also the perfect option when you want to make everybody feel safe. I have also seen them packaged with a ribbon and wooden spoon so guests can take them home and eat them at their leisure.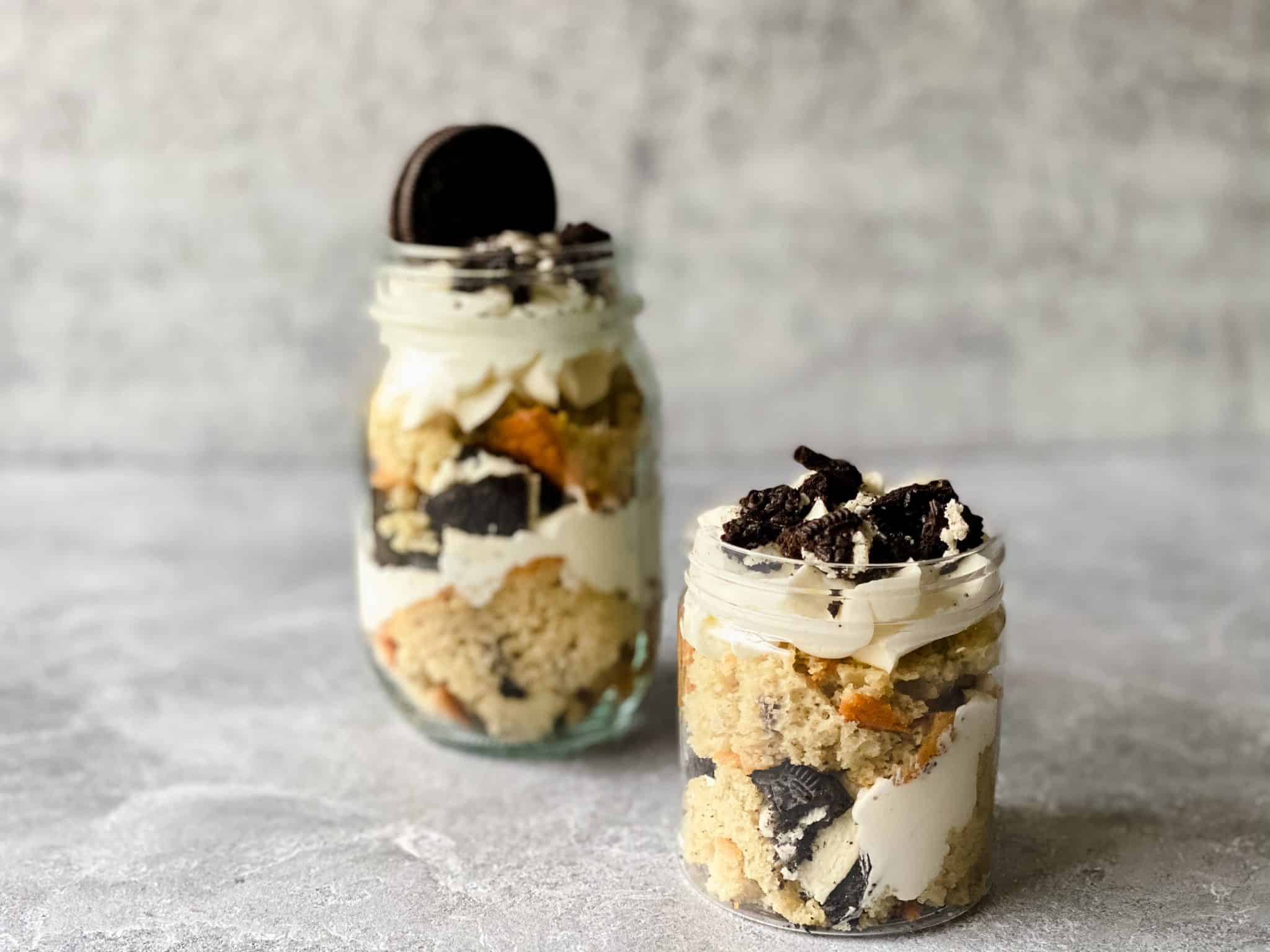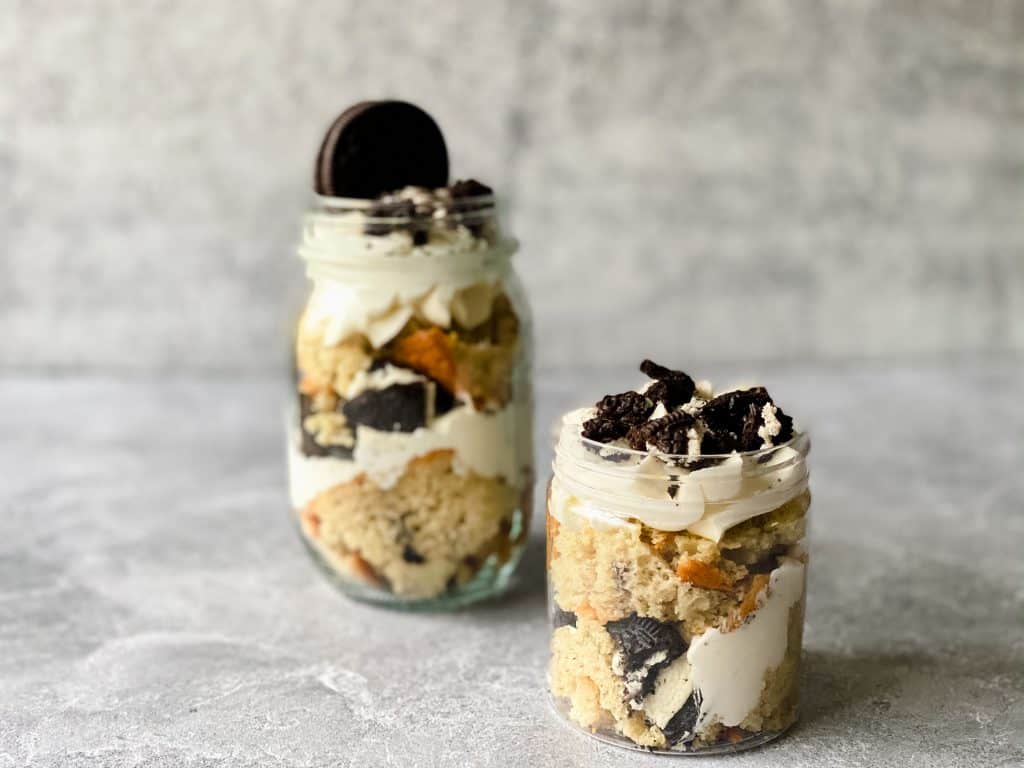 Making your own cake in a jar is also super easy. It will remind you of making a trifle. You just need to make sure you have plenty of small mason jars handy and clean. That and follow the simple steps I will share below.
Since I am super practical and don't want you to stress at all, please know you can make these yummy cakes in a jar with store bought cake. You can also pre-bake your favorite box cake the night before.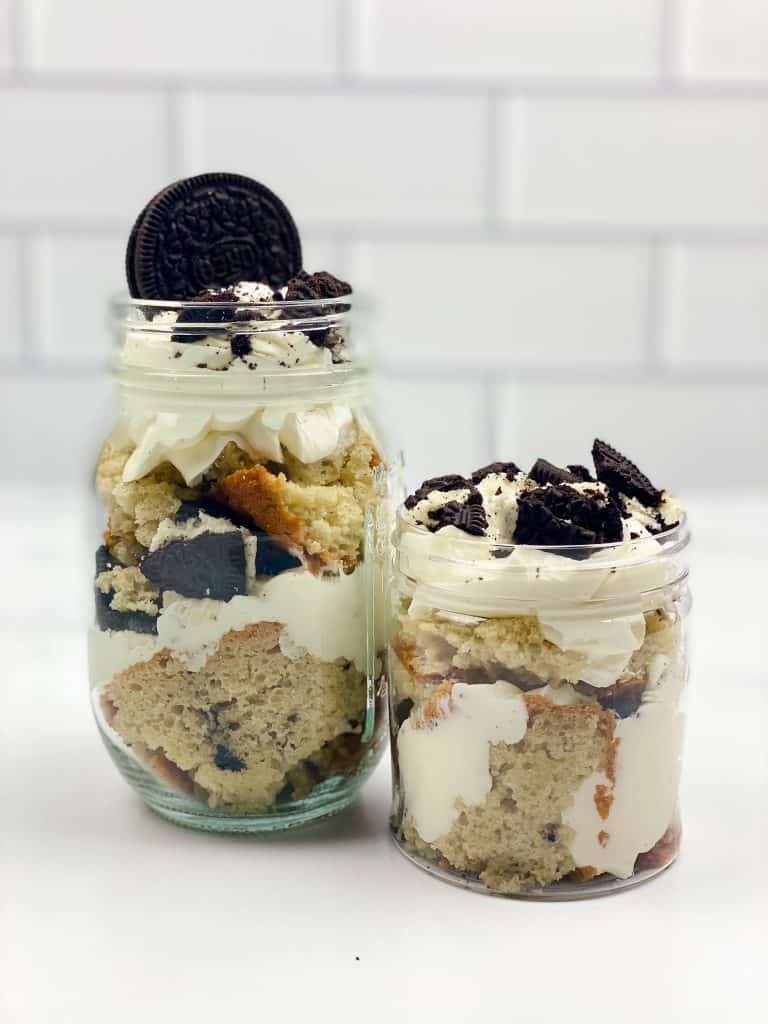 Can you use leftover birthday cake for these jars?
Yes! These cake jars are the perfect solution when you have leftover cake and you don't want to freeze it. Even though they look super fancy, they are easy to assemble and nobody in your family will notice you reused leftovers to prepare a sweet treat.
The only exception would be if the cake was left in the heat and had a creamy filling or icing, because that could be unsafe. Food experts recommend tossing the leftover cake in that case because it could harbor bacteria.
How to make a cookies n cream cake in a jar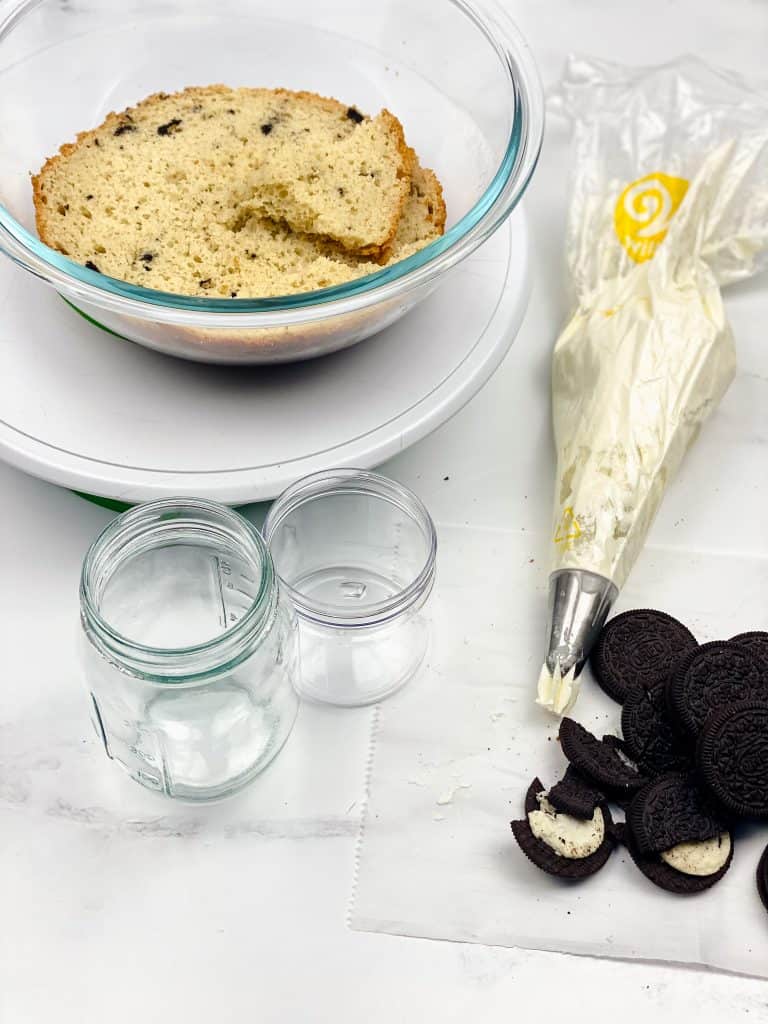 You will need:
Cake, bought or pre-baked
Buttercream frosting of your choosing
Sprinkles, jam, cookies, or other toppings
Instructions: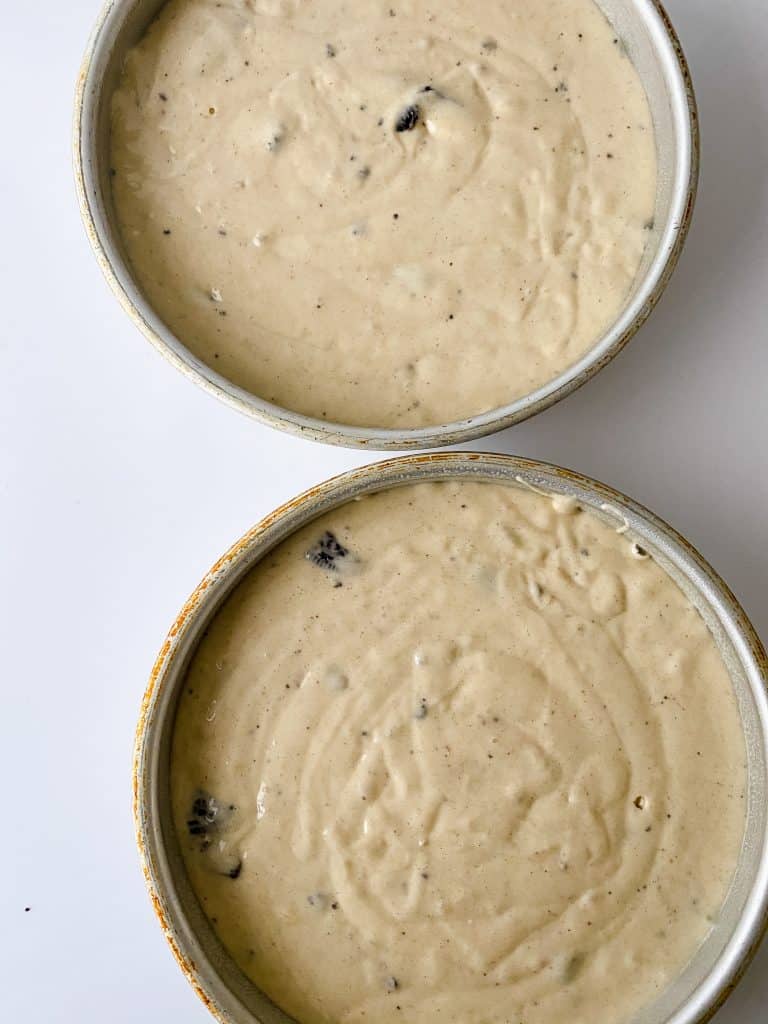 Break off piece of pre-baked or leftover cake and press into the bottom of the small mason jar
Pipe icing on top of the cake using a spoon or a piping bag fit with a tip.
Add in any toppings such as cookies, caramel or sprinkles. Add another layer of cake.
Repeat these steps until the cake jar is full. Make sure you top with a cookie!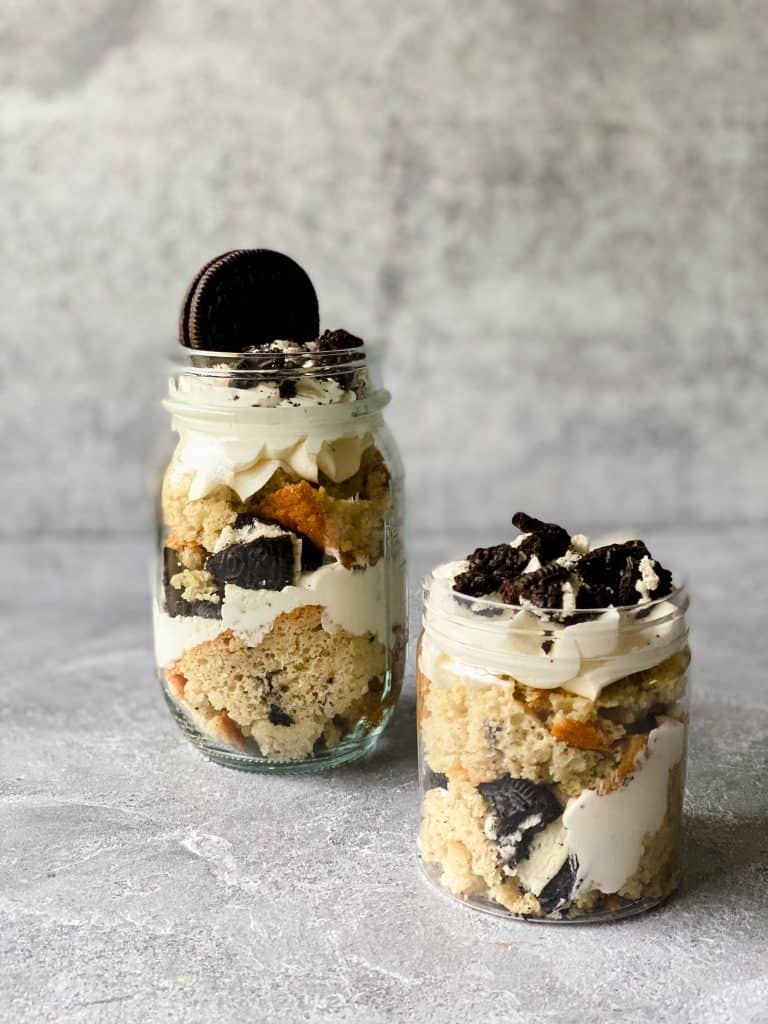 More great recipes and birthday ideas