Unicorn Cupcakes Recipe and Free Printable Toppers
These adorable unicorn cupcakes are perfect for any birthday party or to celebrate National Unicorn Day. Yes, this mythical creature has its own dedicated day on April 9.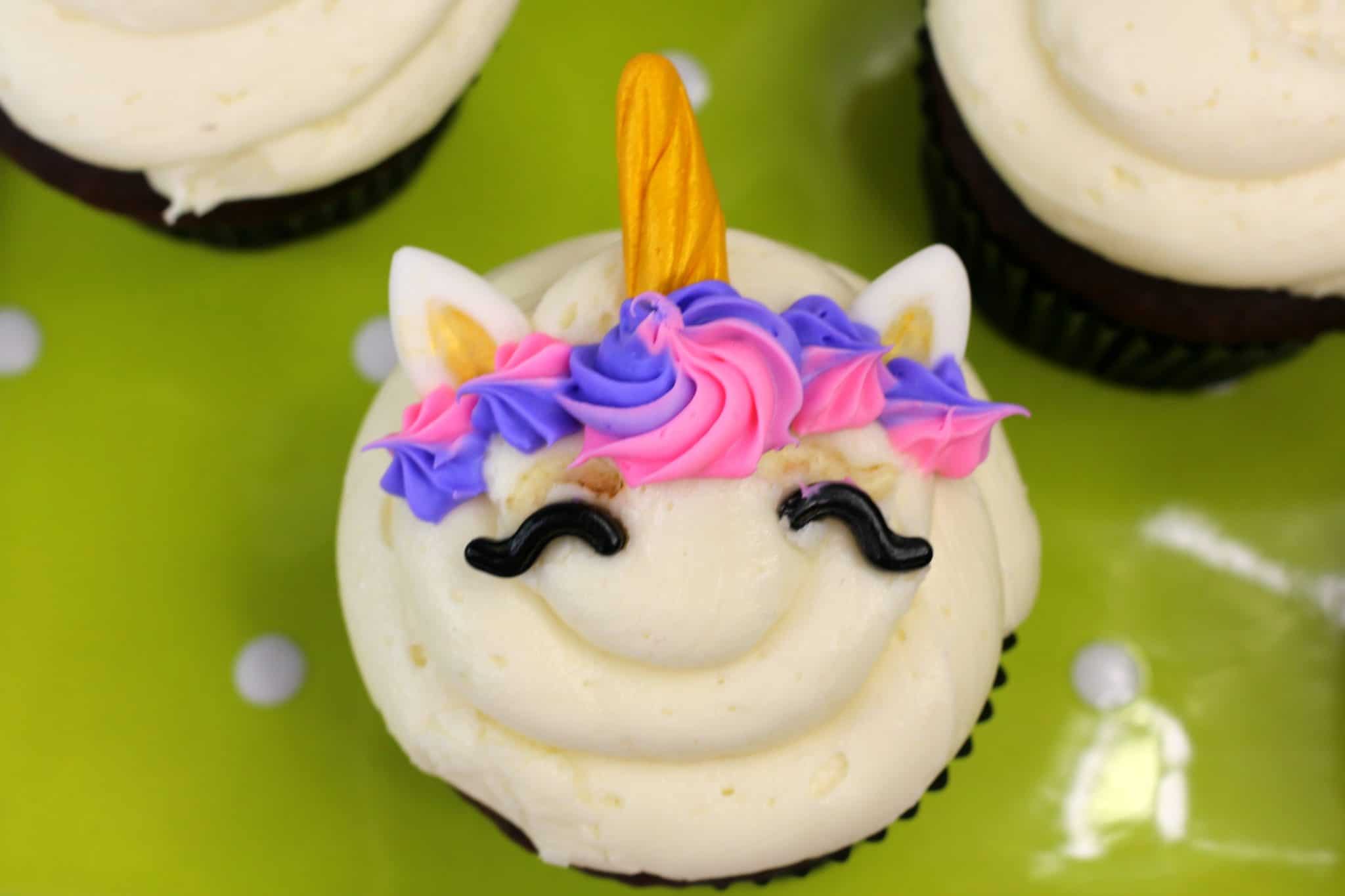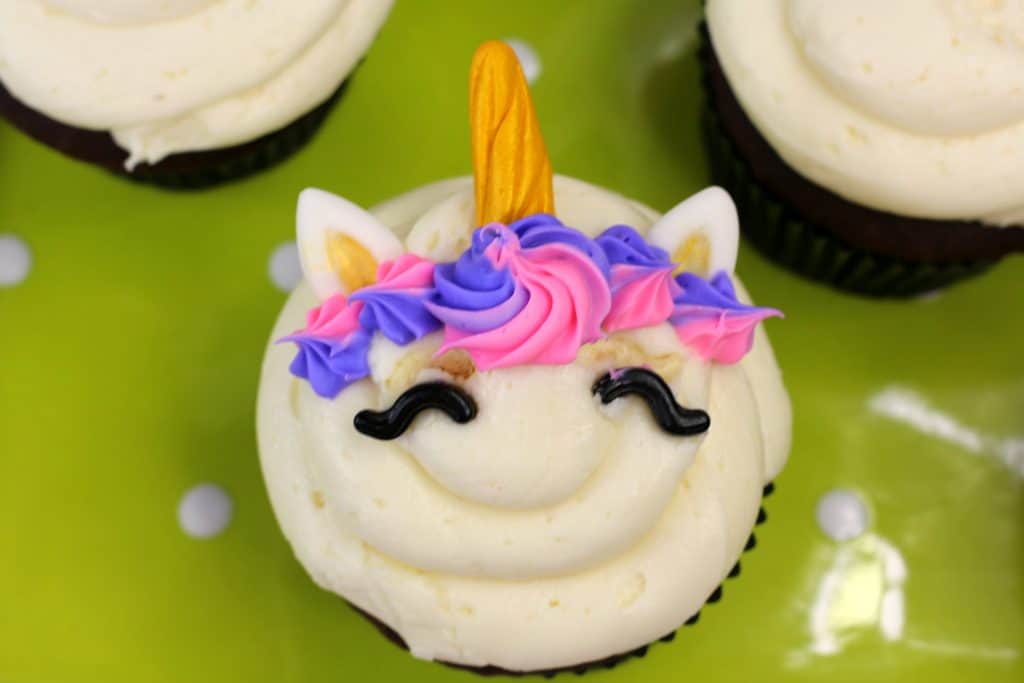 I used to order all my cupcakes and birthday cakes, until I learned how to make them at home. Decorating unicorn cupcakes is so much easier than you think. It even relaxes me.
Here you will find step by step instructions to make the cupcakes, vanilla frosting from scratch and how to decorate each cupcake so it looks professional.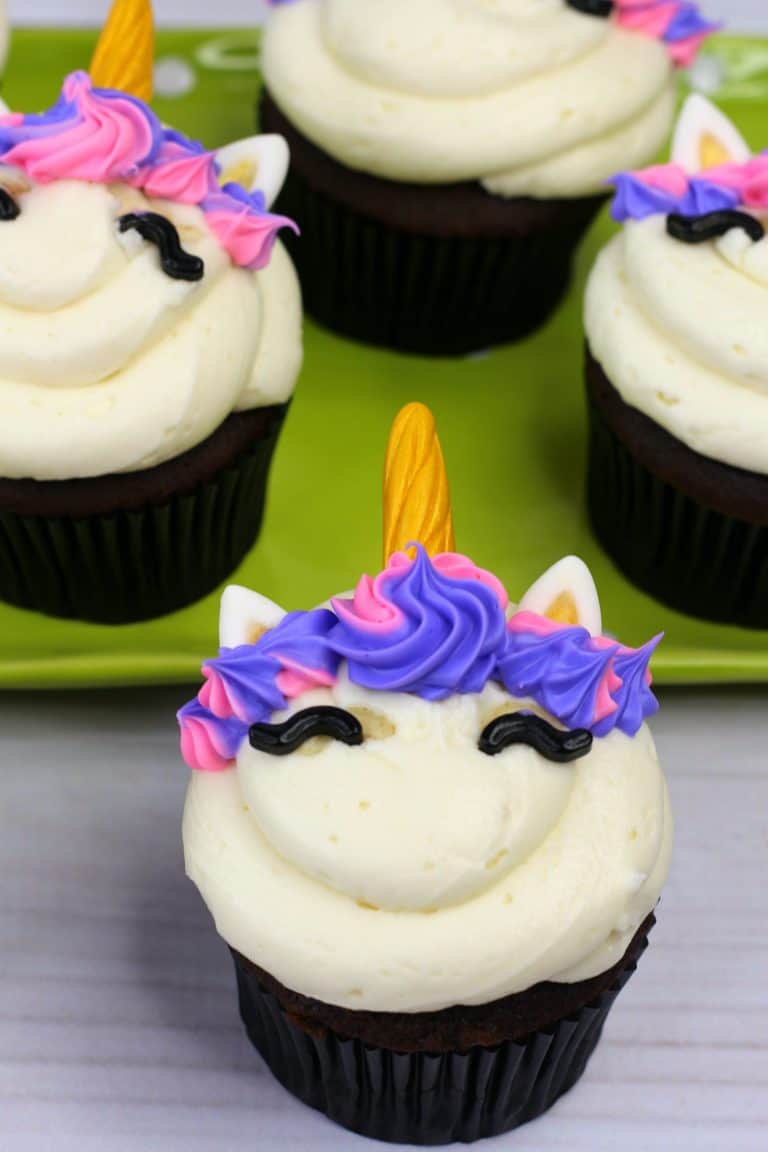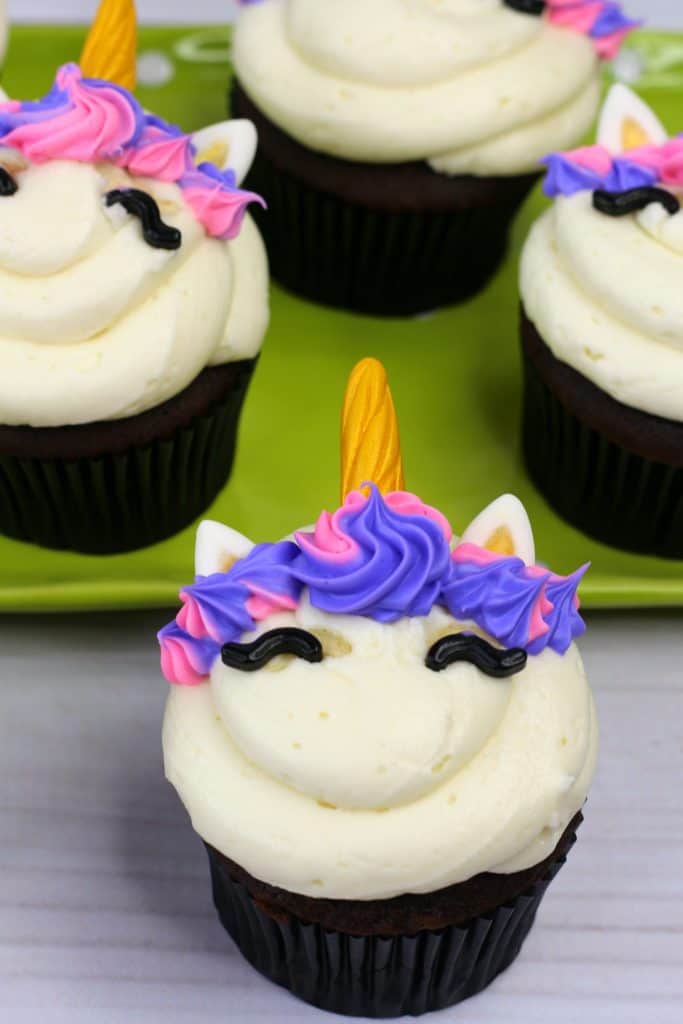 If you prefer, you can also find instructions on how to bake and decorate a unicorn cake here. I included a step-by-step video so it's even easier to follow.
Unicorn Cupcakes
Makes 24 cupcakes
Prep time 20 minutes
Bake time 22 minutes
Decorating time 10 minutes
Chocolate Cupcakes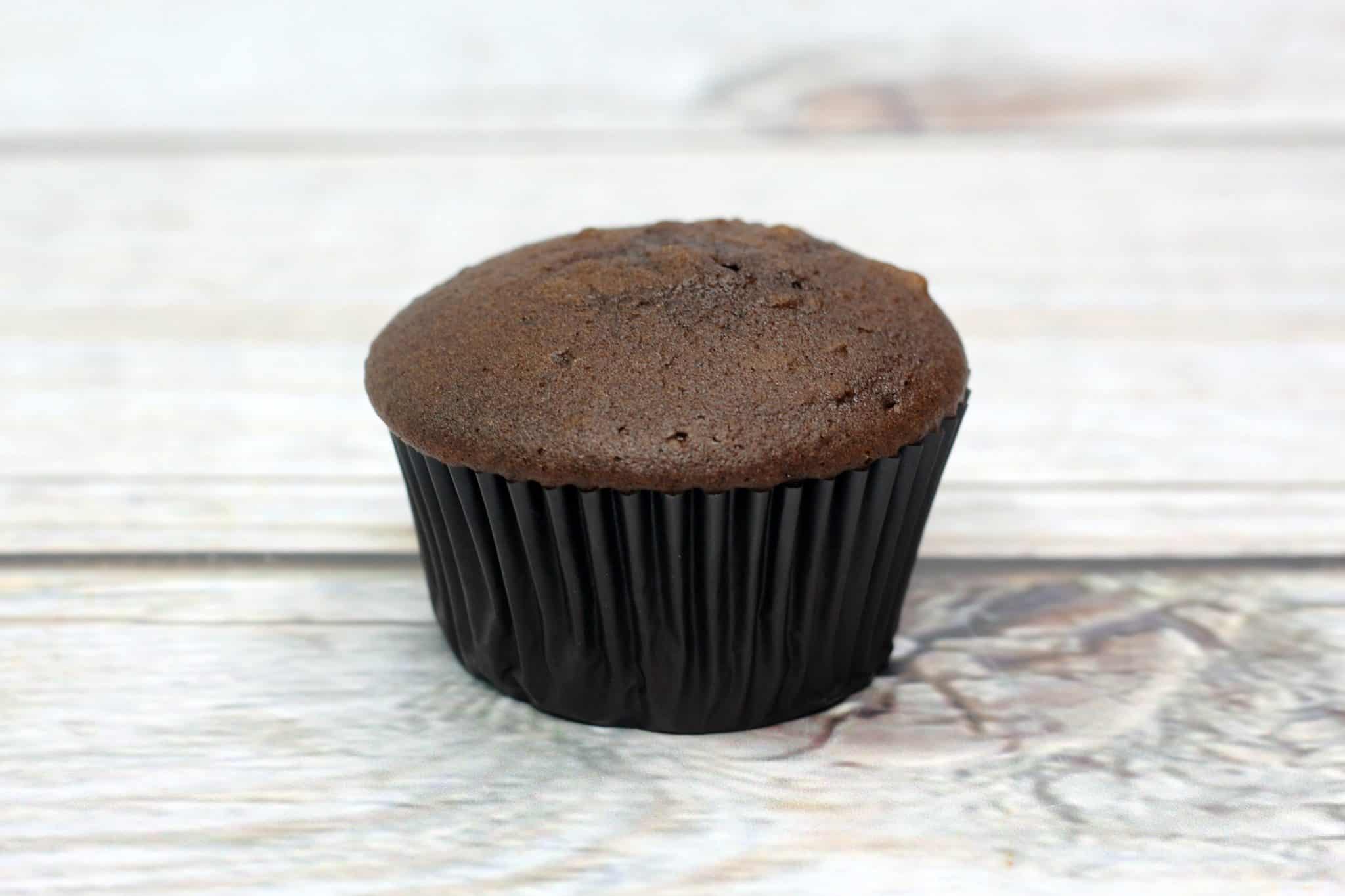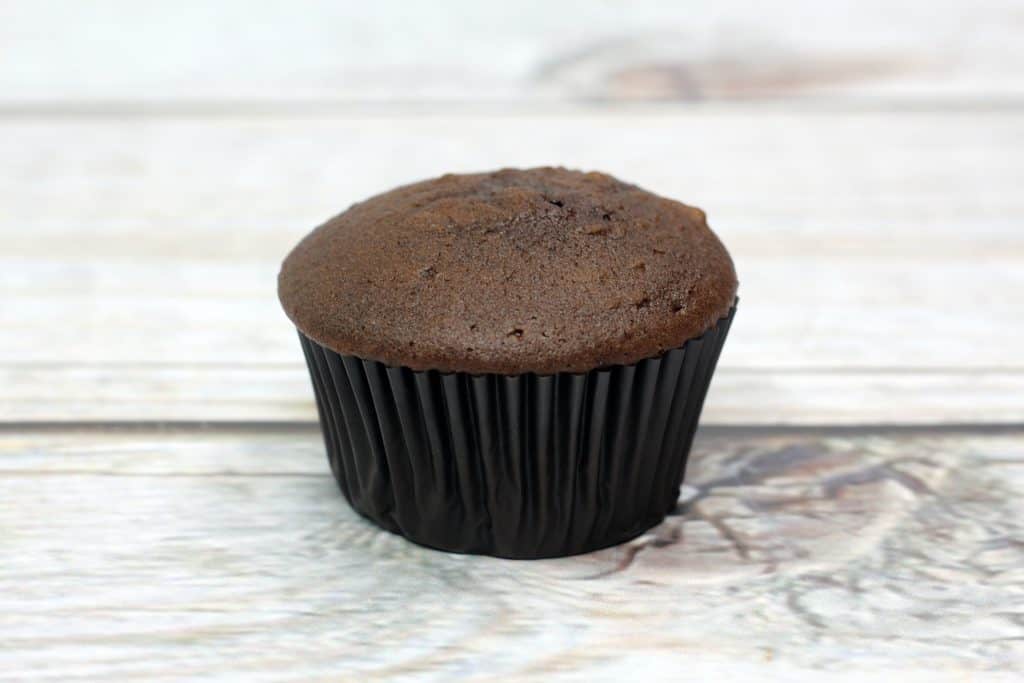 Ingredients:
1 box chocolate cake mix

Ingredients as listed on the back of the cake mix box

Muffin pan

cupcake liners
Directions:
Preheat oven as per directions on the box.

Put the liners in the muffin pan. Set aside.

Follow the box´s instructions, add ingredients and mix them

Fill cupcake liners 2/3 full.

Put in the oven and bake for 22 minutes.

Check for doneness. Insert a toothpick into the center of a cupcake, it should come out clean. If still not done, bake an extra three minutes until they are.

Remove from oven and allow to cool on a cooling rack. and allow to cool completely before frosting.
How to Make Vanilla Frosting From Scratch
Ingredients:
3 C unsalted sweet cream butter, softened

6 C powdered sugar

5-7 tbsp. heavy whipping cream

2 tsp. vanilla extract

Pink and purple gel food coloring

1 large piping bag with large round tip

1 disposable piping bag with medium star tip

2 small bowls
For decorations
Frosting Instructions:
Using a standing mixer combine the butter, powdered sugar, heavy whipping cream, vanilla, and mix on medium speed until combined and smooth

Set aside 1/4 C of frosting in 1 bowl

Set aside another 1/4 C of frosting in the 2nd bowl

Drop about 2-4 drops of purple gel food coloring into one bowl and 2-4 drops of pink gel food coloring into the second bowl

Mix both colors until they are the shade you want

Scoop the purple frosting into 1 side of the disposable piping bag and scoop the pink frosting into the other side.

Squeeze the piping bag to make sure that both colors will pipe out of the tip
Decorating Instructions:
Using the white frosting, pipe frosting onto the top of the cupcake
Using the Unicorn Horn icing decoration, place it into the top middle of the frosting
Place one "Ear" on both sides of the horn
Place the "Wink" eye icing sprinkle under the horn where eyes should go
Next, while using the colorful piping bag, pipe flower dollops underneath the horn and ears to create a flower headband

Allow frosting to set for about 10 minutes before enjoying these beautiful unicorn cupcakes!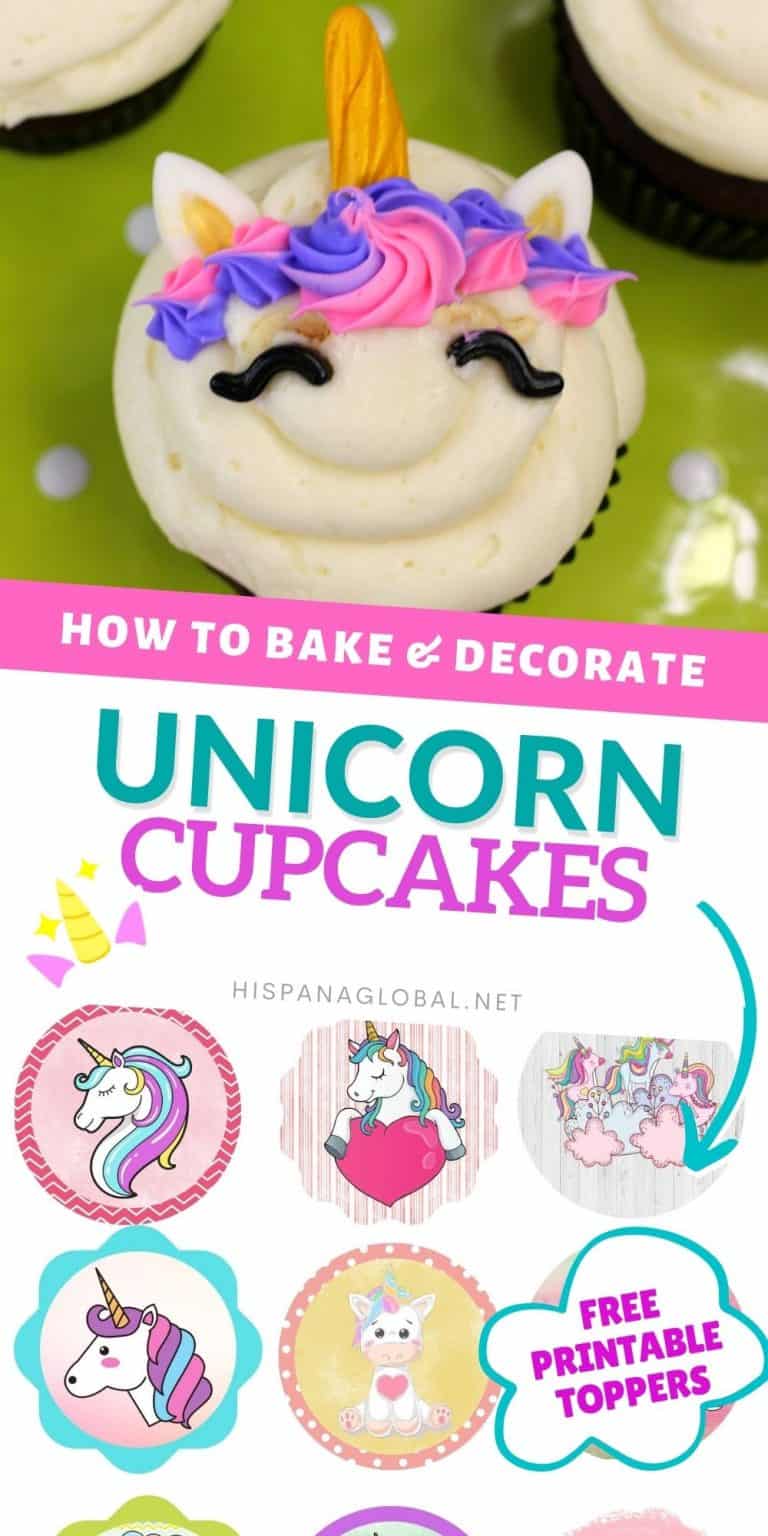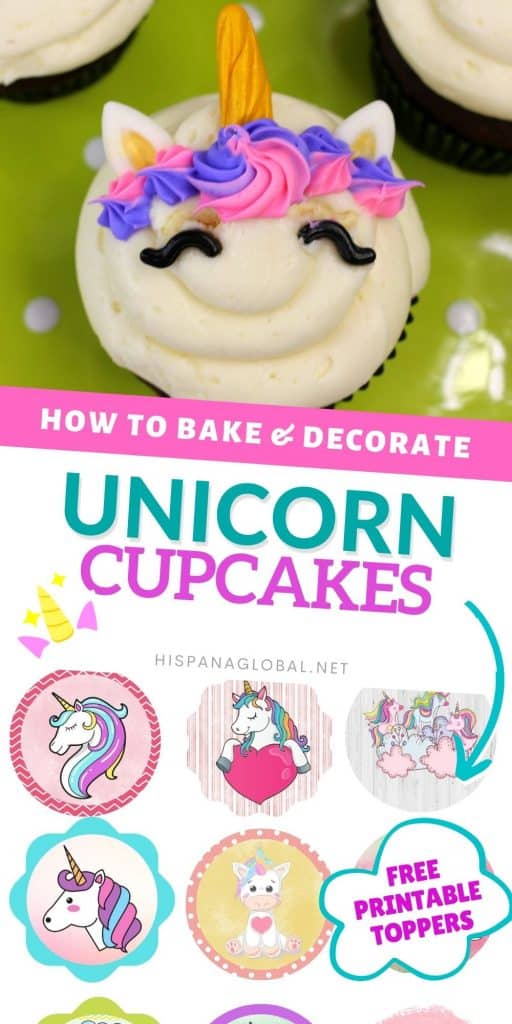 Free printable unicorn cupcake toppers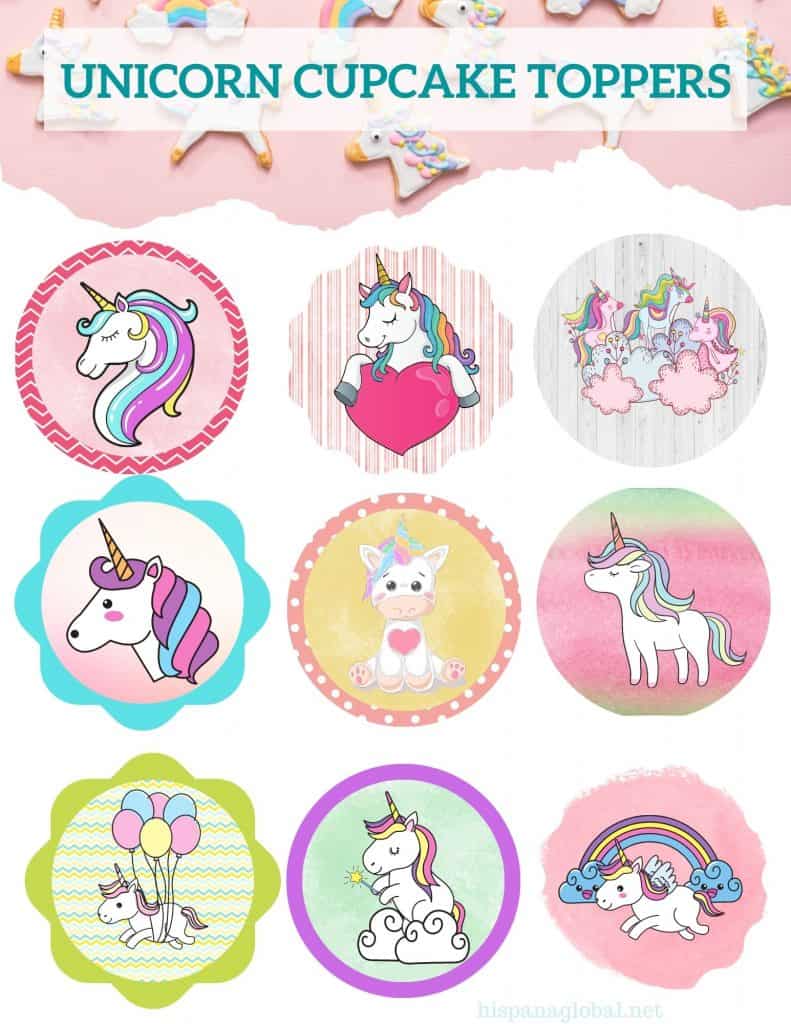 Strapped for time and don't have all the unicorn decorations? No worries! Just print the free unicorn cupcake toppers I have created for you. Print, cut and glue or tape to a toothpick. Then use to decorate iced cupcakes. You can also download the PDF: UNICORN Cupcake Toppers Hispana Global freebie.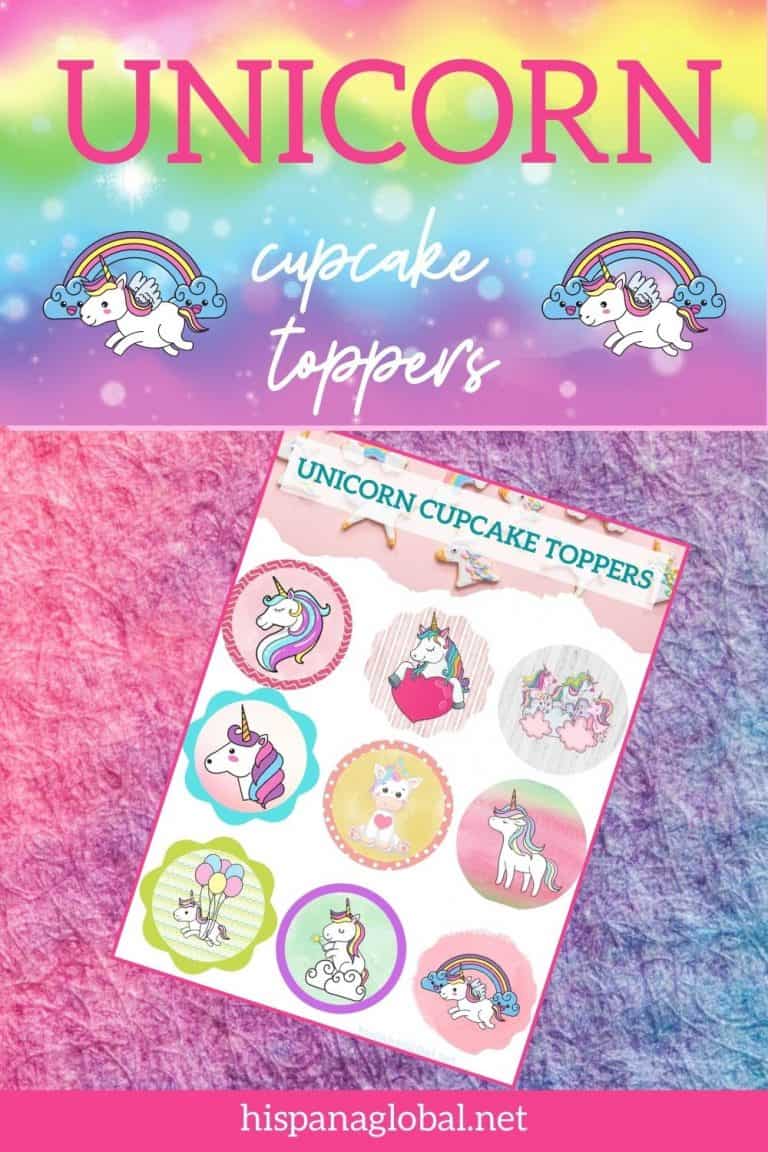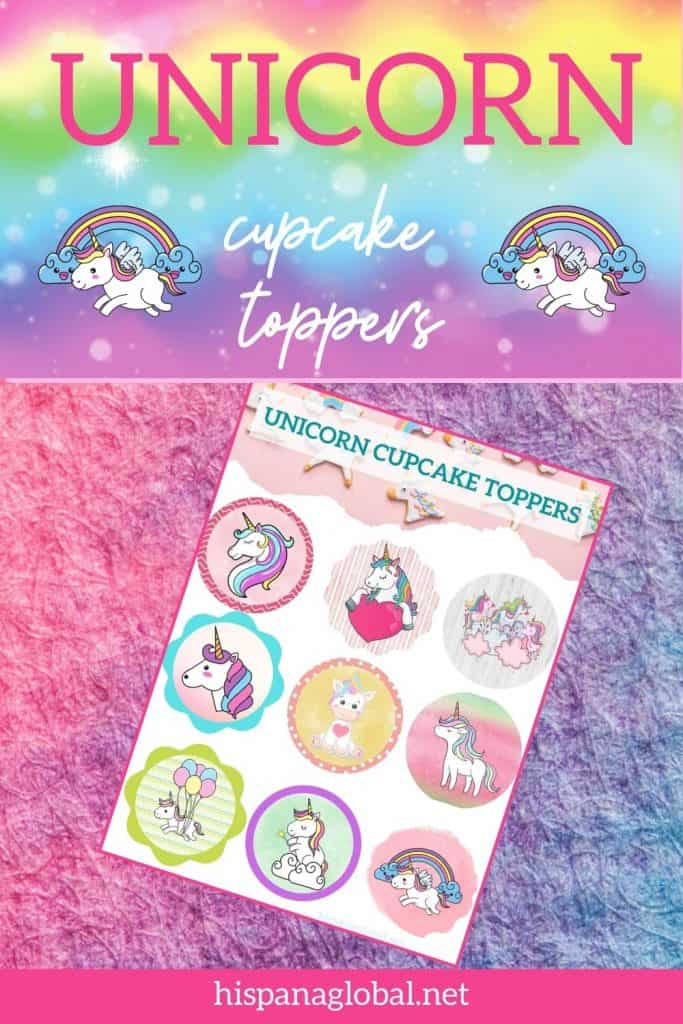 How do you know when a cupcake is done?
The answer is simple. Just insert a toothpick into the center of a cupcake. It should come out clean. If there is batter stuck, you need to bake it a little longer. The same tip applies to cakes and bread.
More Unicorn fun